After the weaning stages and introducing your baby to new foods, you'll notice that your toddler is developing a sense of independence when it comes to meal times. During this phase, you may want to encourage their autonomy by involving them in shopping trips, allowing them to choose between meals and eating from the best toddler plates.
As well as helping to develop their fine motor skills, using cutlery that's specifically for toddlers keeps them engaged during meal times with their fun designs. That's why we've rounded up plenty of toddler plates suitable for their little hands.
There's a variety of toddler plates available, from divided plates to suction plates. Either way, it all goes towards helping you raise a happy eater.
What to look for in a toddler plate?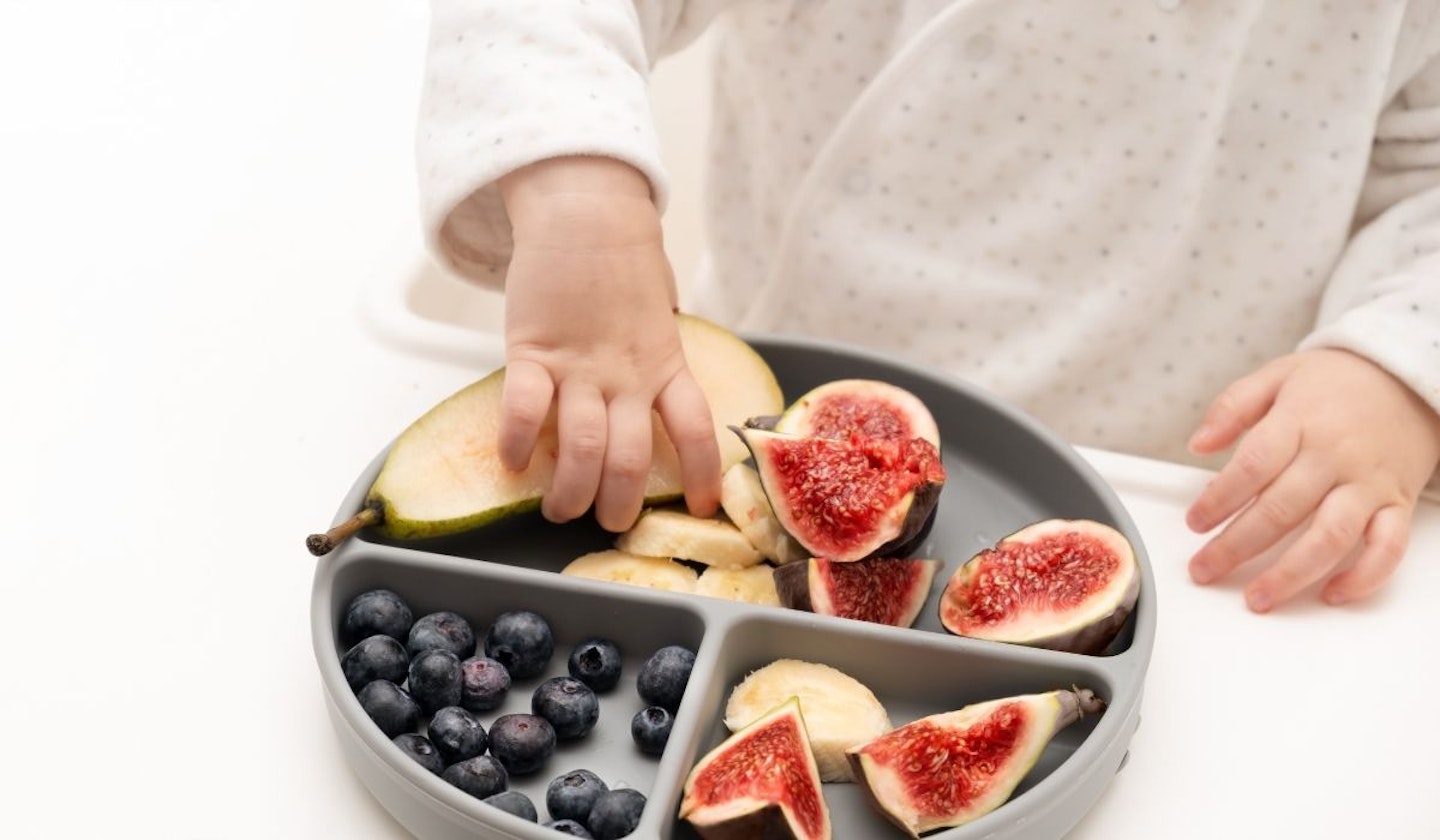 There's a lot to consider before making a purchase when it comes to a new plate for your little one. Here are some things to look out for when buying a plate for toddlers.
Is it within budget? Thankfully, these products tend to be fairly affordable. However, it's good to stick to a budget if an expensive cost is something you're wanting to avoid. There are some great budget options available at local supermarkets.
What material is it? Your toddler's plate needs to be made from a lightweight, durable and easy to clean material that isn't going to smash if it falls off the table (and believe us, it will). If sustainability is important to you, choosing non-plastic alternatives like bamboo is a great option. If you do prefer to use plastic, look for certified non-toxic materials without traces of BPA.
Is it dishwasher safe? A plate that's easy to clean is a must, but having one that's suitable for use in the dishwasher is an even bigger bonus. If this is something that's important to you, always read the specifications to see if it can be put in the dishwasher for easy cleaning.
Does it have suction cups? If you have a mischievous little tot who likes to make a bit of a mess during meal times, perhaps a plate with suction cups on the bottom may be an idea. These plates stick to the table and stop them from moving their plate about too much.
Is it divided? A lot of toddler plates tend to be divided into sections, but if this isn't your thing, you can always choose a plate that is undivided. This generally comes down to preference, or whether you have a tot who's a fussy eater.
Best toddler plates
Best toddler plate set bundle
Description
Best tray-style toddler plate
Description
Best toddler plate with dividers
Description
Meal times can get messy with a new self-feeding baby or toddlers that are learning their
Best toddler plate with no dividers
Description
Not only are these plates great value for money, but they're also free from toxic chemicals such
Best toddler plate to keep their attention
Description
Munchkin Lil' Apple Plates are ideal for toddlers learning to eat a variety of foods, with three
Best toddler plates with deep dividers
Description
These divided plates are microwave, dishwasher, oven, and freezer safe. They're easy to clean and
Best stain resistant todder plate
Description
The Sili Elephant plate is perfect for picky eaters with its deep compartments, and a great way to
Best toddler plate overall
Description
Best toddler plate with simple design
Description
There never seems to be enough plates in the cupboard with your snack-happy toddler around. These
Best toddler plate with deep base
Description
A stylish pick for snacking, dividing, dipping or portioning, that grips surfaces firmly and helps
Best toddler plate with cute design
Description
In colour choices of pink, blue or green, this toddler plate with a suction cup base will have
Best toddler plate with spoon
Description
Yet another sustainable alternative to plastics, this ethically made and organic bamboo plate
Best transitional toddler plate
Description
The doddl Plate is expertly shaped for gaining mealtime skills. The lip at the back helps keep
Best ceramic toddler plate
Description
Ready to make the transition from plastic to a grown-up plate for your toddler? This porcelain
Best toddler plates: Our verdict
The best plate for toddlers would have to be the bamboo bamboo® Toddler Suction Cup Bamboo Plate. As well as having a number of differentdesignsavailable, the fact that they're made from bamboo means they're one of the more sustainable options.
Not only are these toddler plates better for the environment, but their designs are adorable too. From unicorns to bears to foxes, your toddler will recognise some of these friendly faces. With suction cups placed strategically on the bottom, it makes it harder for them to knock their plate over.
Finally, the bamboo bamboo Toddler Suction Cup Bamboo Plate is the highest-reviewed product on this list. It has overwhelmingly positive reviews on Amazon from fellow parents who can't recommend this toddler plate enough. Therefore, this plate has to take the winning spot on our list.
FAQs
Why do toddler plates have sections?
Toddler plates with sections allow the parent to divide portions according to a healthy balanced meal. Visually, this may help with the meal planning process for your toddler. It's good to get a variety of healthy food on your toddler's plate - and these sections remind us how to portion their food according to the food groups.
Are divided plates good for toddlers?
A divided plate may help toddlers with sensory sensitivities when it comes to enjoying their meals. Sensitive eaters may dislike their food touching, putting them off the whole meal. Therefore, divided plates allow them to really enjoy their meals, as this way, their food can be separated.