It may not be the cheapest hobby your child can partake in but there's no denying that horse riding offers them a plethora of benefits.
As well as the obvious health and fitness benefits, horse riding can be a huge confidence booster, especially if your child is shy. It also encourages children to be more responsible and helps them to foster relationships with animals, teaching them to be kind and compassionate.
What age can children start horse riding?
Under proper supervision, children can start riding a smaller horse or pony from as young as two or three years old. Typically though, riding schools start lessons from around six.
What should my child wear for horse riding?
You should ideally wait until your child has had a few sessions of horseriding so you can be sure they want to continue. You don't want to kit them out with all the gear only for your youngster to decide they no longer want to go have a lesson or two.
To begin with, all your child needs to wear is a pair of stretchy leggings or close-fitting trousers. Avoid jeans as they are uncomfy to ride in. Along with this, your child will want a close-fitting t-shirt or top, jumper or jacket.
Your riding school should be able to provide your child with a hard hat and a body protector. It's worth checking if they offer gloves too as reins can be painful on hands big and small after a while.
Once you're sure your child will be horse riding regularly, you may want to invest in some horse riding kidswear for them to wear including the following:
• Jodhpurs
• Baselayer top
• A waterproof jacket
• A helmet
• Boots
Here's some inspiration to get you started...
Horse riding kidswear
Just so you know, whilst we may receive a commission or other compensation from the links on this page, we never allow this to influence product selections.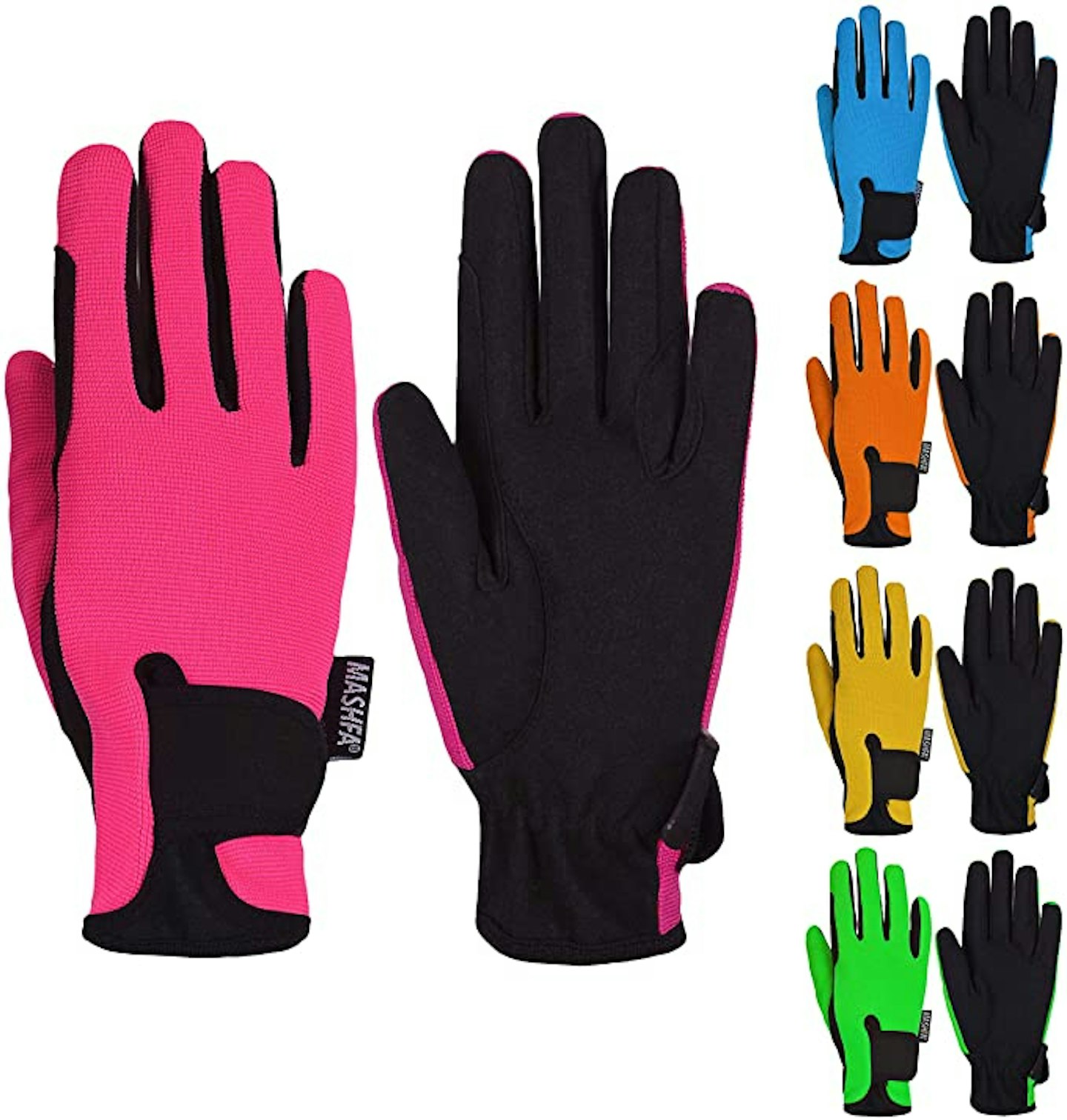 1 of 15
Kids Horse Riding Gloves
Available in ages 6-14 years, these riding gloves have elasticated wrists for optimal fitting and are soft cloth lined edges for comfort. Reinforcements at the areas that come in contact with the horse reins, they have an easy on/off velcro closure.
Review: "Perfect gloves for my 5 year old boy. They get muddy every day and I put them in a low temp wash. Very sturdy and has good grip. He uses them for horse riding also."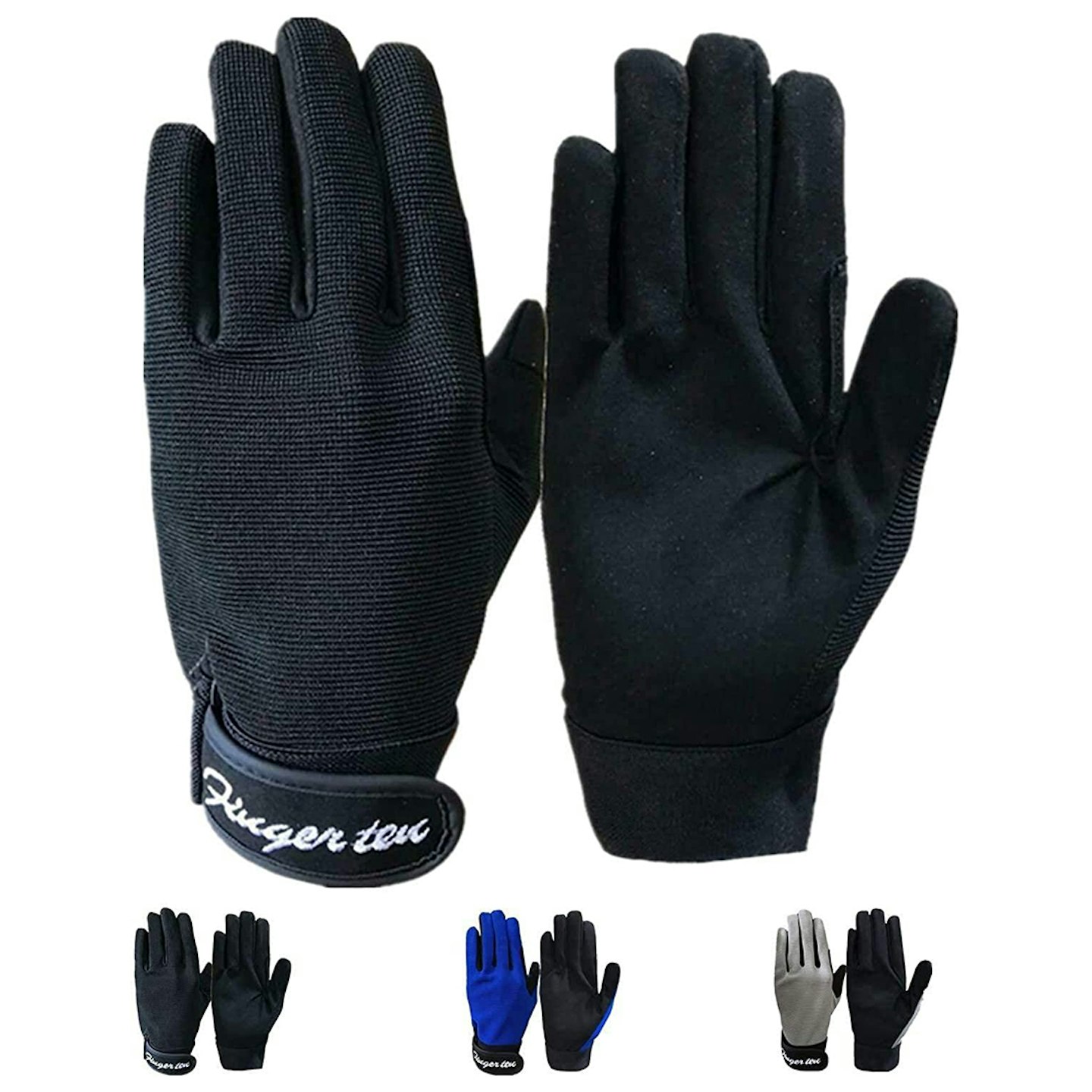 2 of 15
Kids Horse Riding Gloves
These adjustable kids horse riding gloves have a velcro tape and waist closure to ensure a perfect fit for your child. Super breathable, they're made from sweat absorbent material.
Review: "Great fit, very comfortable. Quick delivery."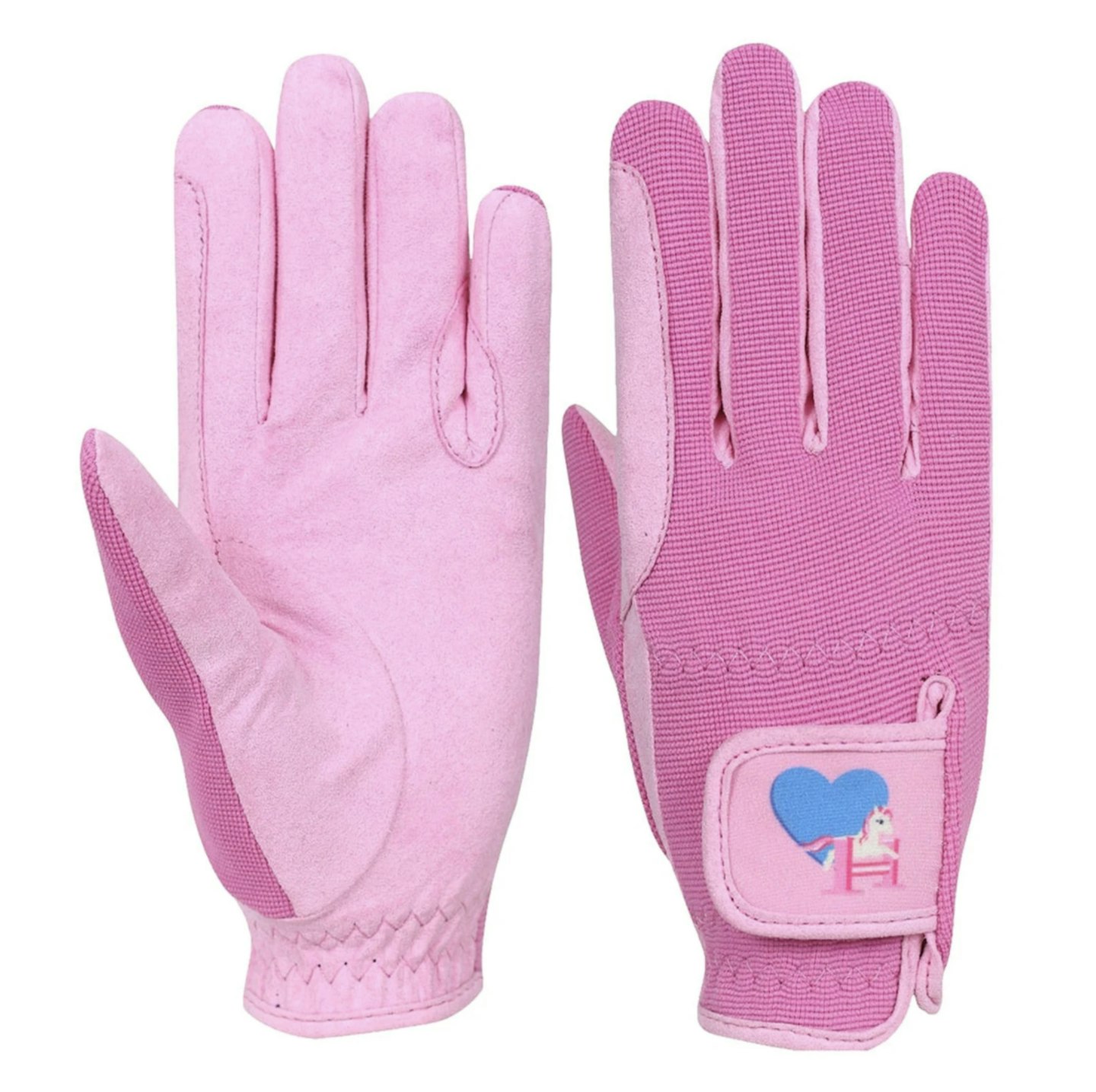 3 of 15
Hy Children's Little Rider Little Show Pony Riding Gloves
Tgloves have added reinforcement to prevent excess wear from the reins. The touch tape fastenings complete with pony design really finish these gloves off. Available in Pink.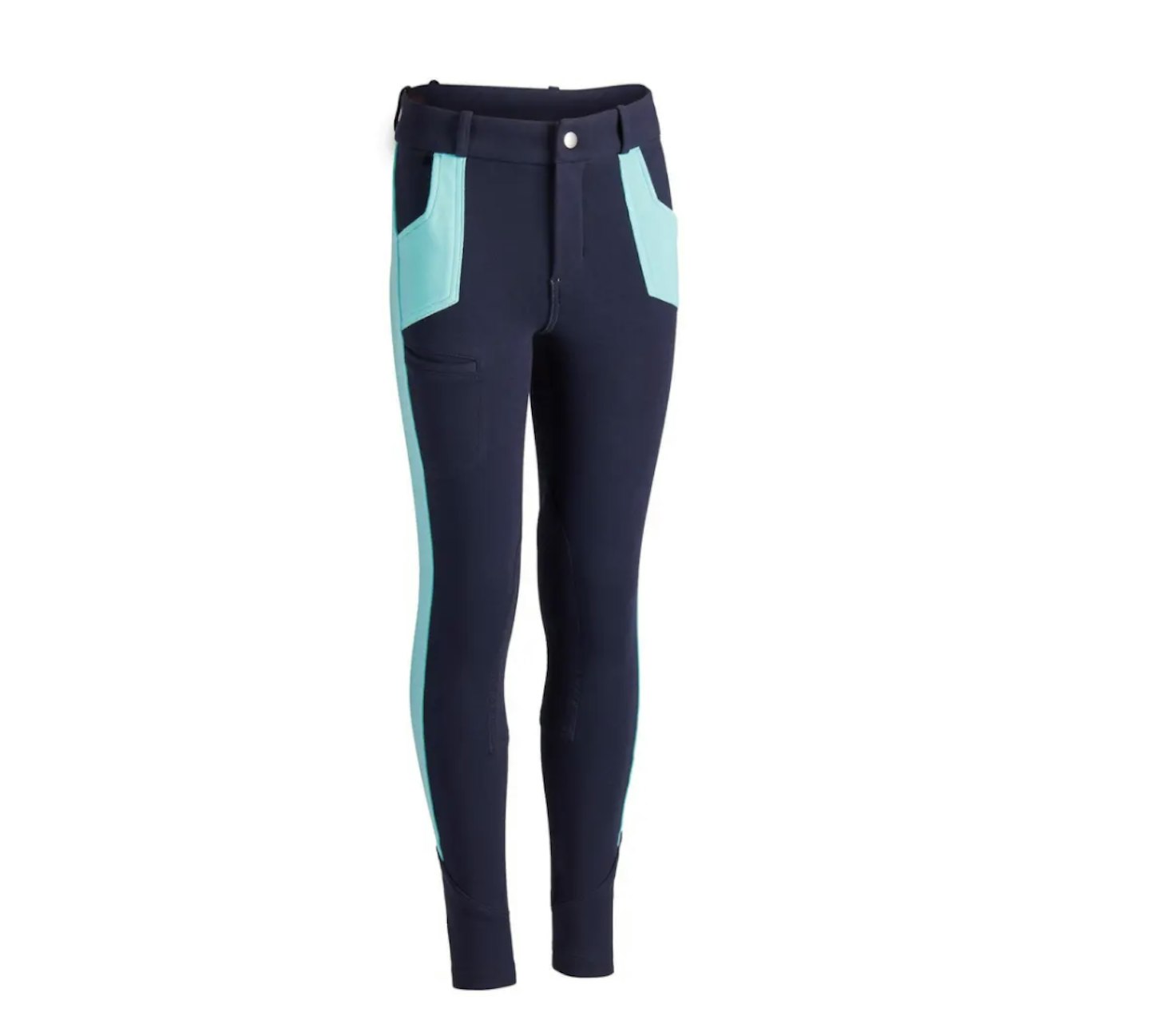 4 of 15
120 Kids Horse Riding Jodhpurs
Ideal for new riders, these kids jodhpurs are made from a two-way stretch fabric for greater comfort and ease in the saddle. They have reinforced seams to prevent chafing and are available in two colours.
Review: "Fit really well, great quality and value for money."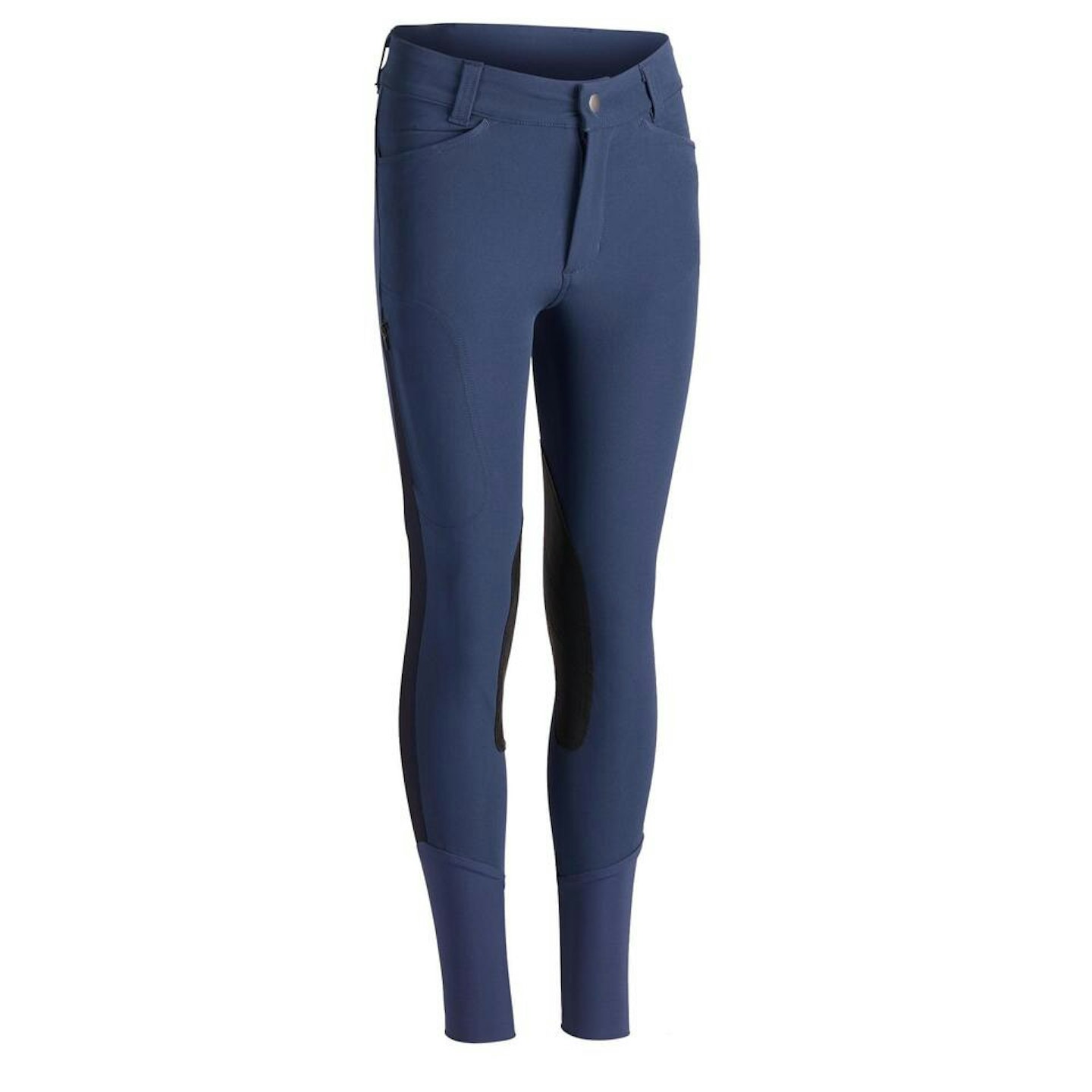 5 of 15
500 children's horse riding mesh jodhpurs
Offering guaranteed grip thanks to the perforated grippy patches on the inside of the calf and knee, these jodhpurs are a great option for summer thanks to the fabric and ventilation zones which releases perspiration. There are also two front fob pockets and one zip pocket on the thigh to keep accessories to hand.
Review: "My daughter loves these breeches! The fit great and are amazing value given she grows out of them quickly. Buying more today!"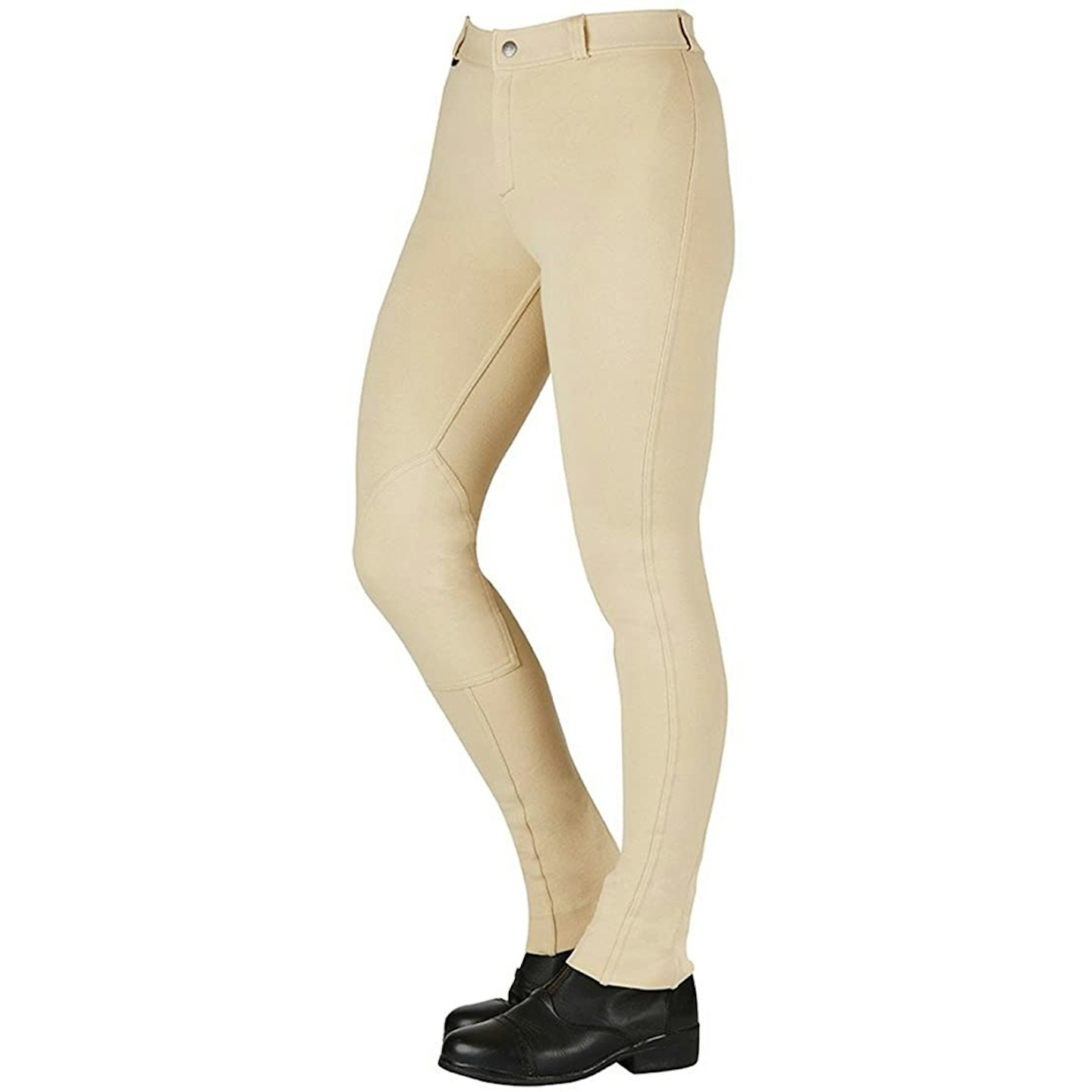 6 of 15
Saxon Childrens Warm Up Jodhpurs
Available in five different colours, these jodhpurs can bought for children as young as three and have knee padding for extra comfort.
Review: "My daughter really likes these, finds them very comfortable and warm, this is the 2nd pair I've bought and would very much recommend them."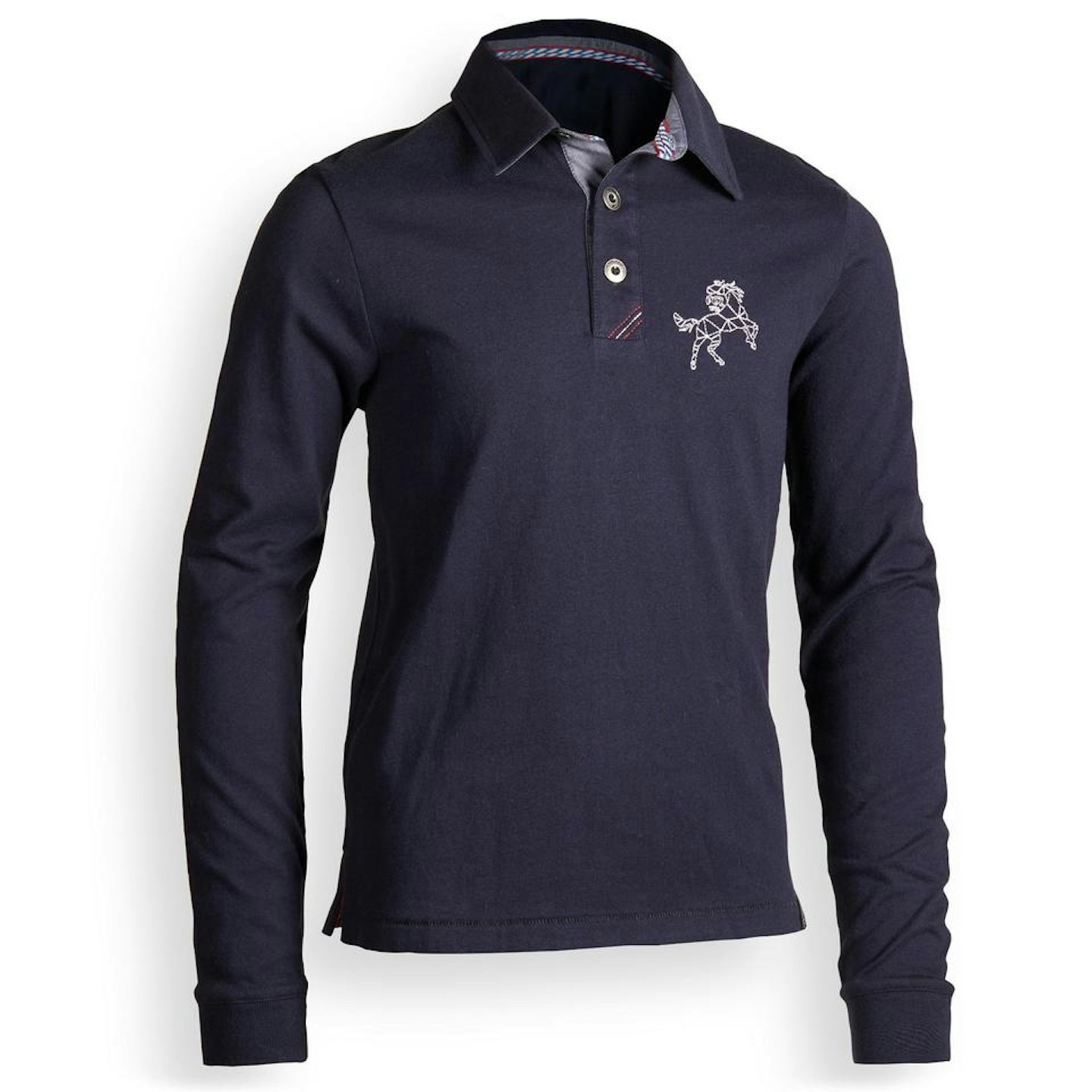 7 of 15
Fouganza Long-sleeved polo shirt
Protecting children from cool weather in the mid-season, this polo shirt is made from natural 100 per cent cotton fabric with a relaxed fit with chambray collar.
Review: "Just the job. Exactly what my granddaughter needed for riding lessons as it has long sleeves."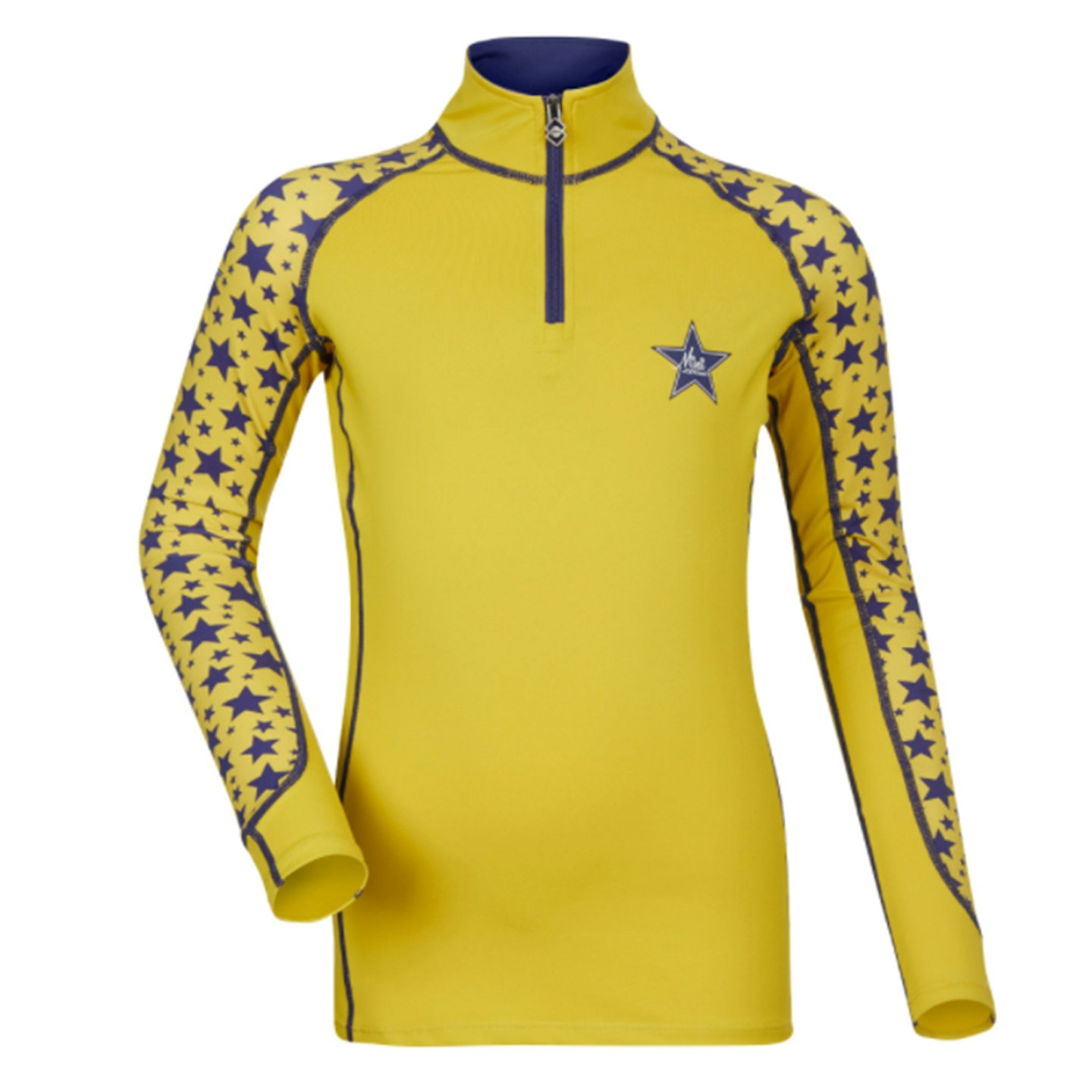 8 of 15
LeMieux Mini Base Layer Dijon
Designed especially for children, this top is made from sweat wicking, thermal material with anti-microbial properties to keep your child fresh and comfortable whatever the season. With 50+ UV protection, the stretchy fabric provides freedom of movement.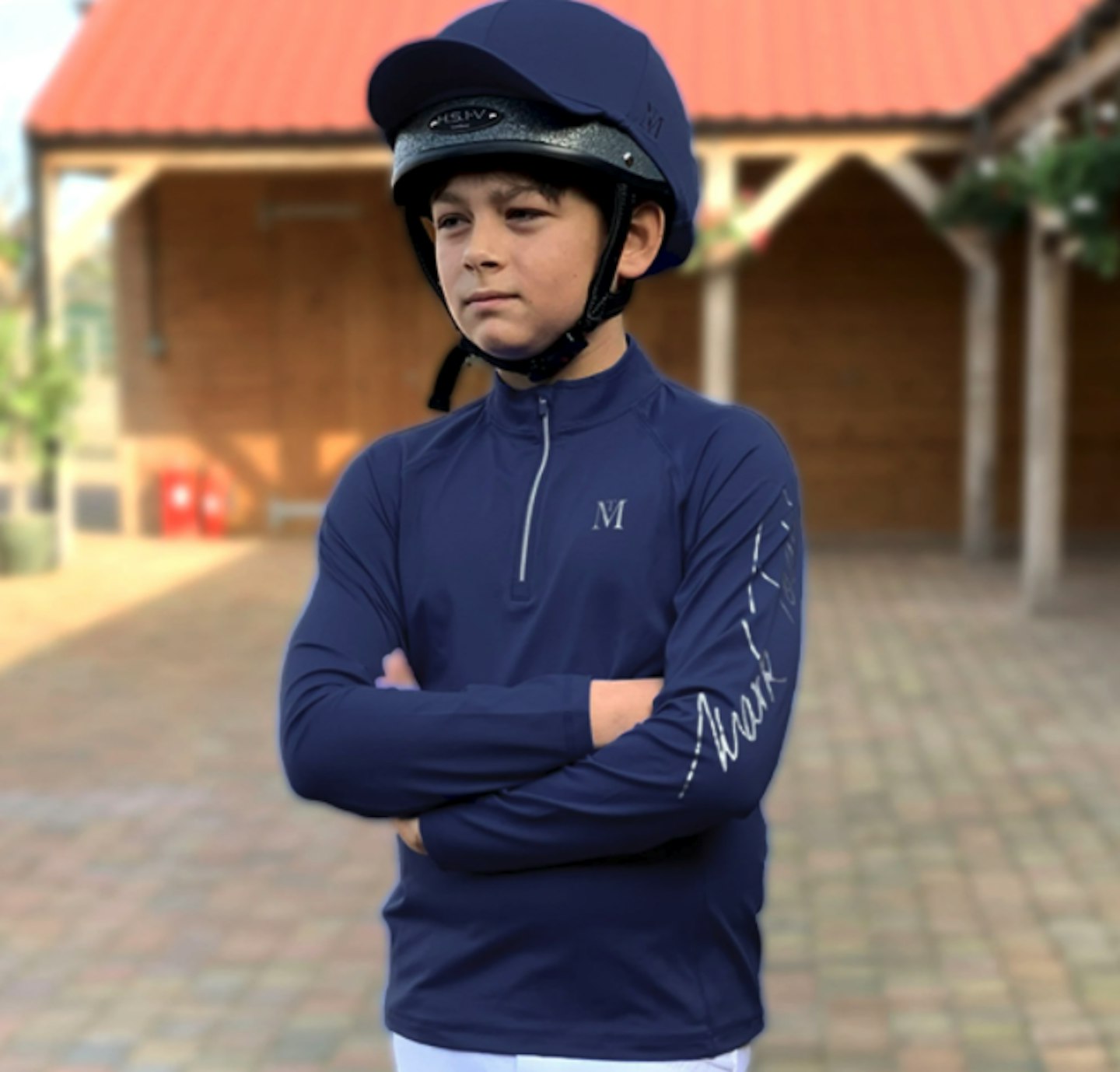 9 of 15
Mark Todd Children's Base Layer
Made from comfortable fabric that wicks away moisture, this base layer features s front half zip and a stand-up collar to keep out the chill. Available in a wide variety of colours such as cerise, baby pink, royal blue and more.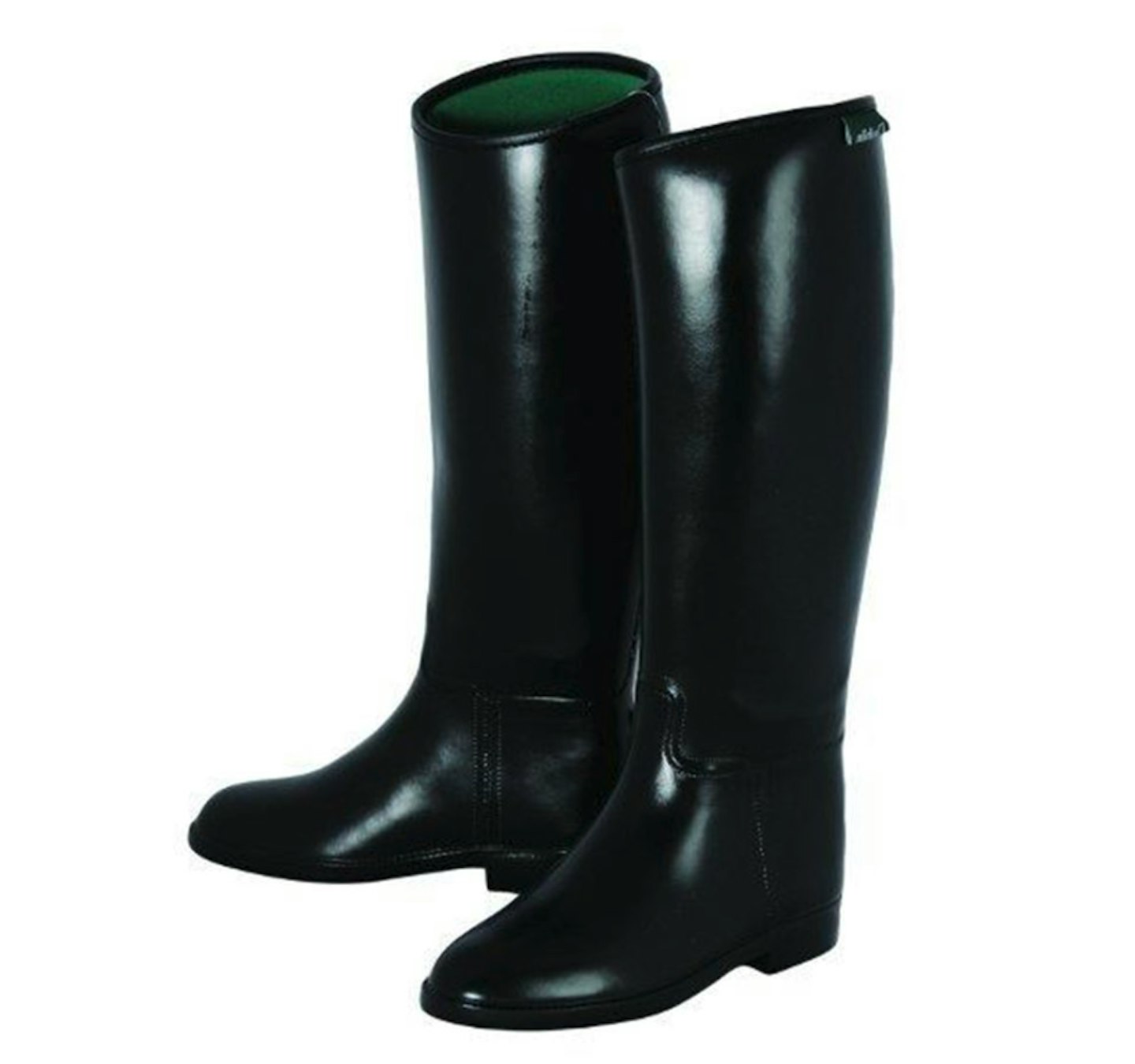 10 of 15
Dublin Childrens Universal Tall Boots
Fully waterproof, these polyester jersey lined boots will keep your child comfortable as they ride.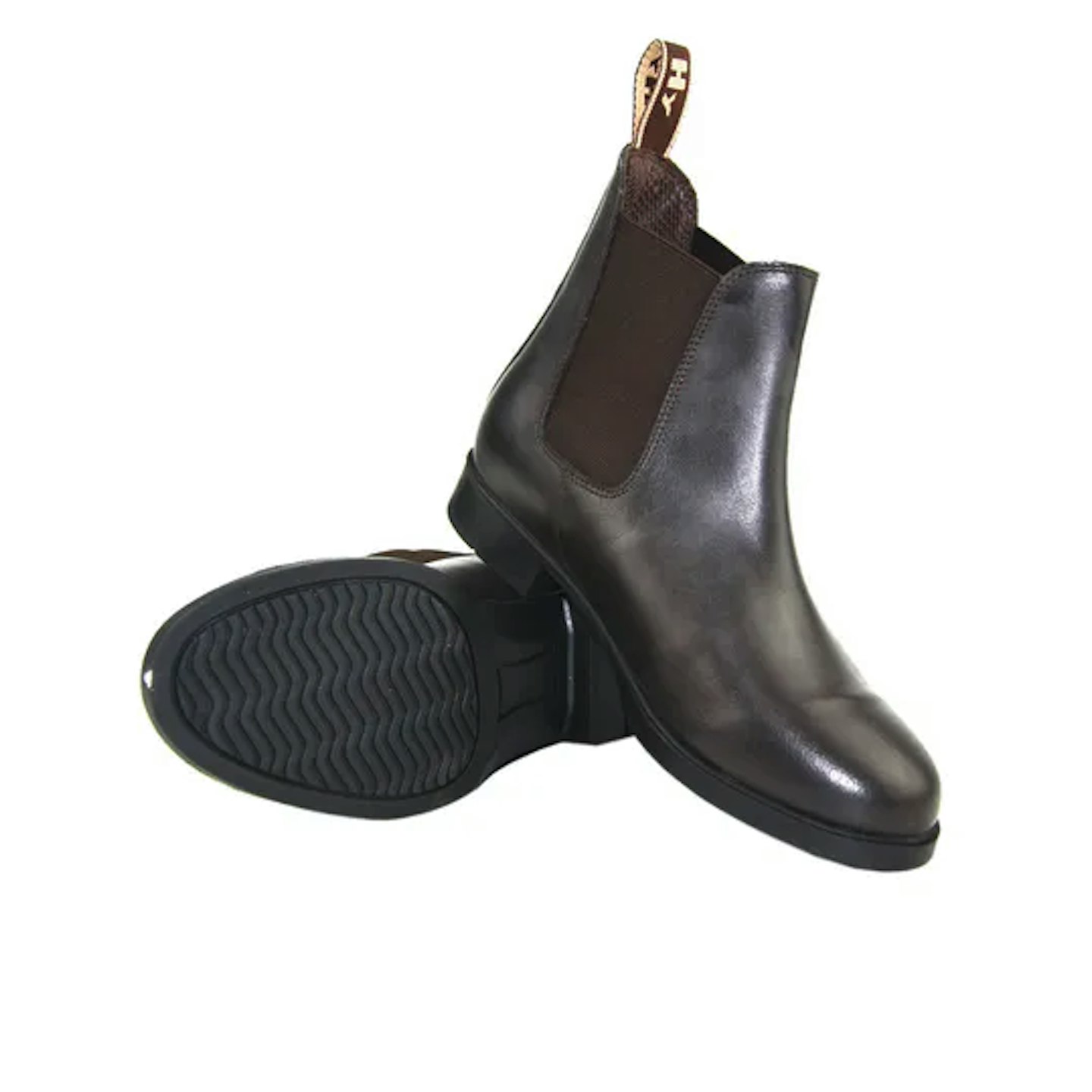 11 of 15
Hyland Durham Kids Jodhpur boots
Smart enough to wear for shows but practical enough for everyday use as well, these jodhpur boots have a heel grip rubber sole for support and comfort as well as elasticated sides and pull tag to help your child slide their foot in.
12 of 15
100 Kids Horse Riding Long Boots
These lightweight riding boots have a slightly flared upper to accommodate different size calves. With a ridged sole for a good grip on the stirrup, they come with a soft sock liner to keep your little one comfortable.
Review: "Great boots at a great price. Have ordered another pair as my granddaughter has outgrown other pair."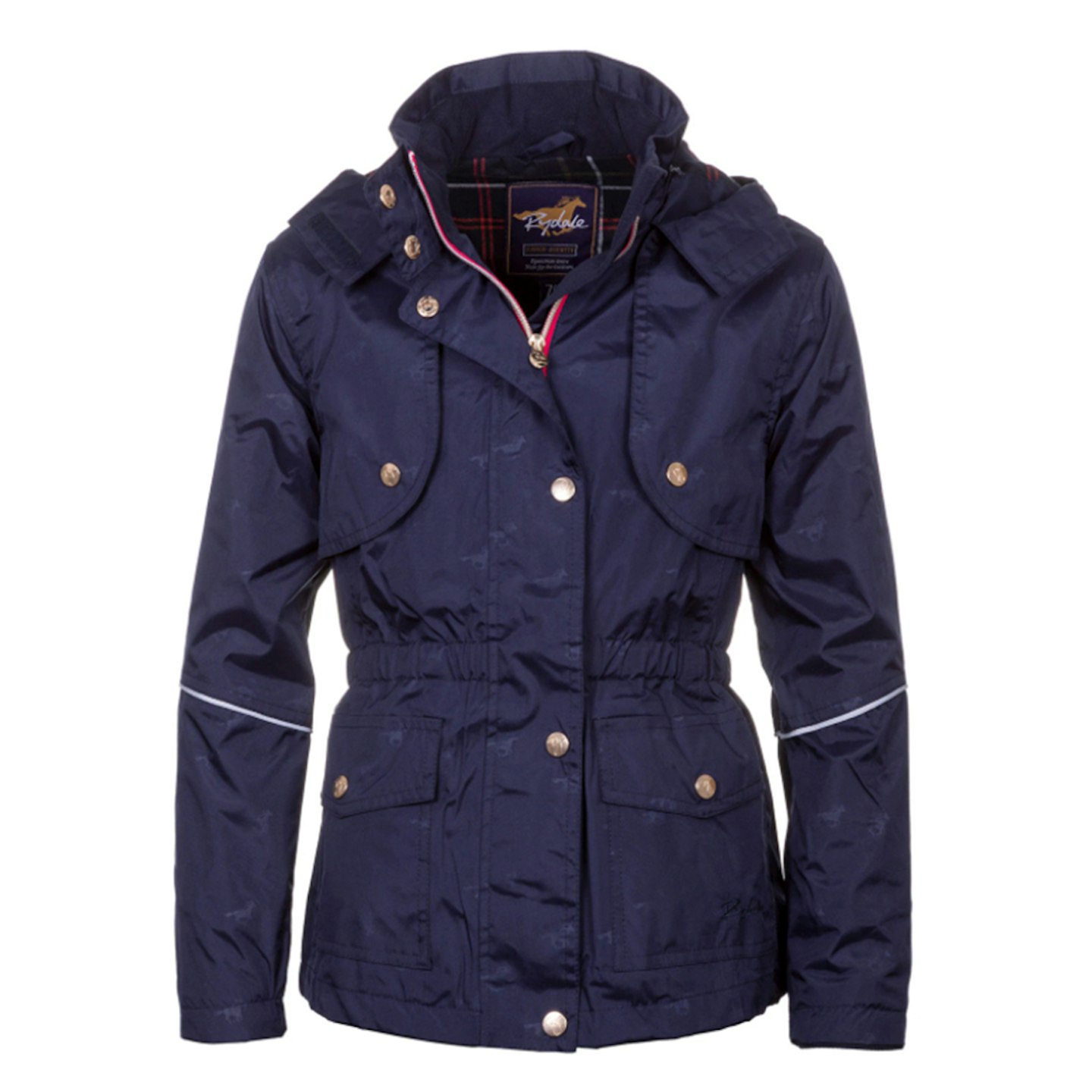 13 of 15
Kids Riding Coat
Waterproof and windproof, your child will be able to ride in any weather with this riding coat which has a large hood to protect their head and face. With an elasticated waist for the perfect fit, it has two rear vents to make it breathable and features a subtle all-over horse print.
Review: "This jacket was bought as a birthday present for my Granddaughter. She absolutely loves it. The quality is fantastic and you can certainly see that it will last her for years."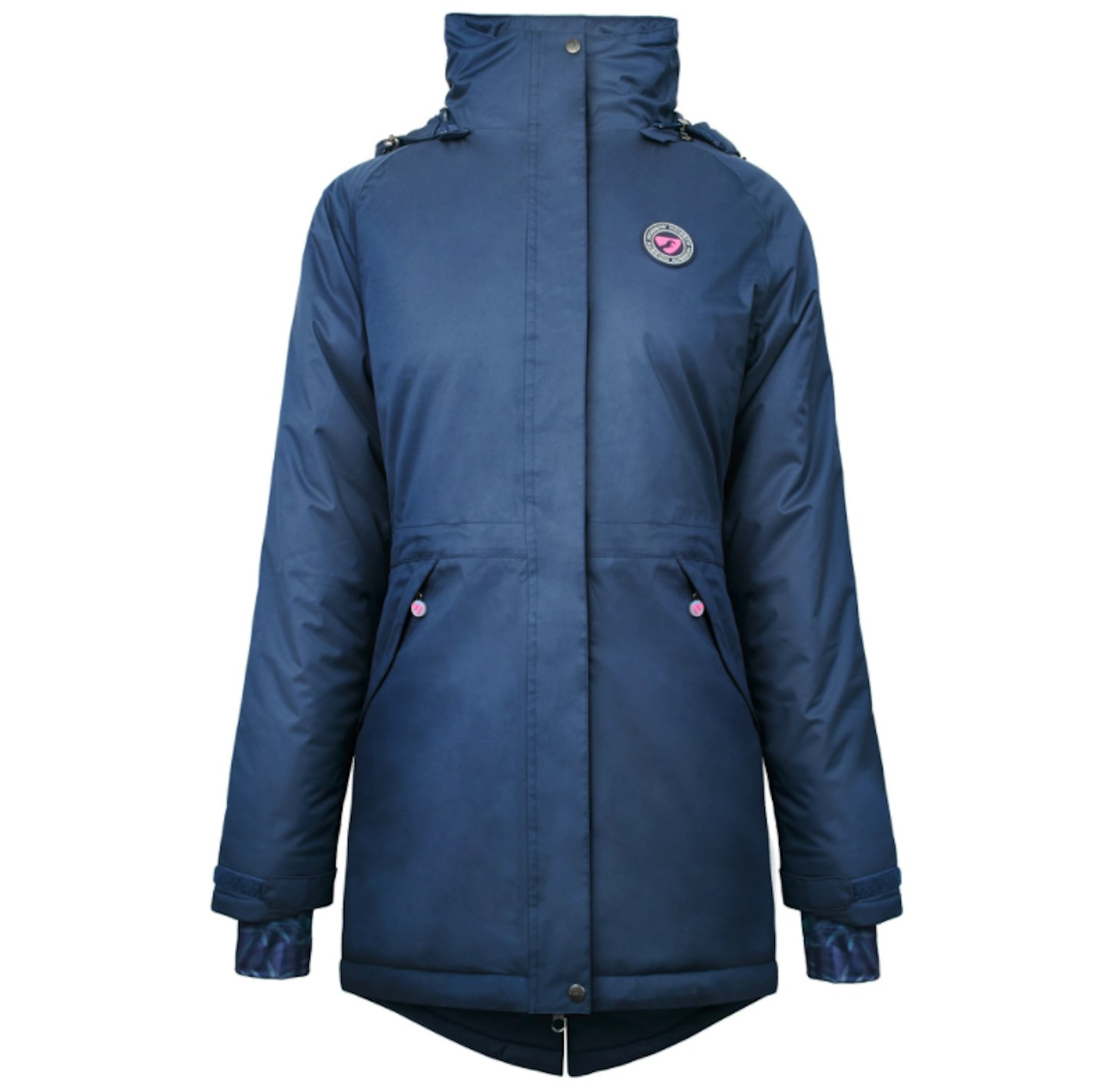 14 of 15
Aubrion Children's Woodford Waterproof Coat
One for those colder rides, this riding coat has a cosy filling wrapped inside waterproof and breathable fabric and sealed with taped seams. The detachable hood offers additional defence against the elements and is easy to remove and reattach. One inner and two outer zip pockets provide plenty of storage for essentials.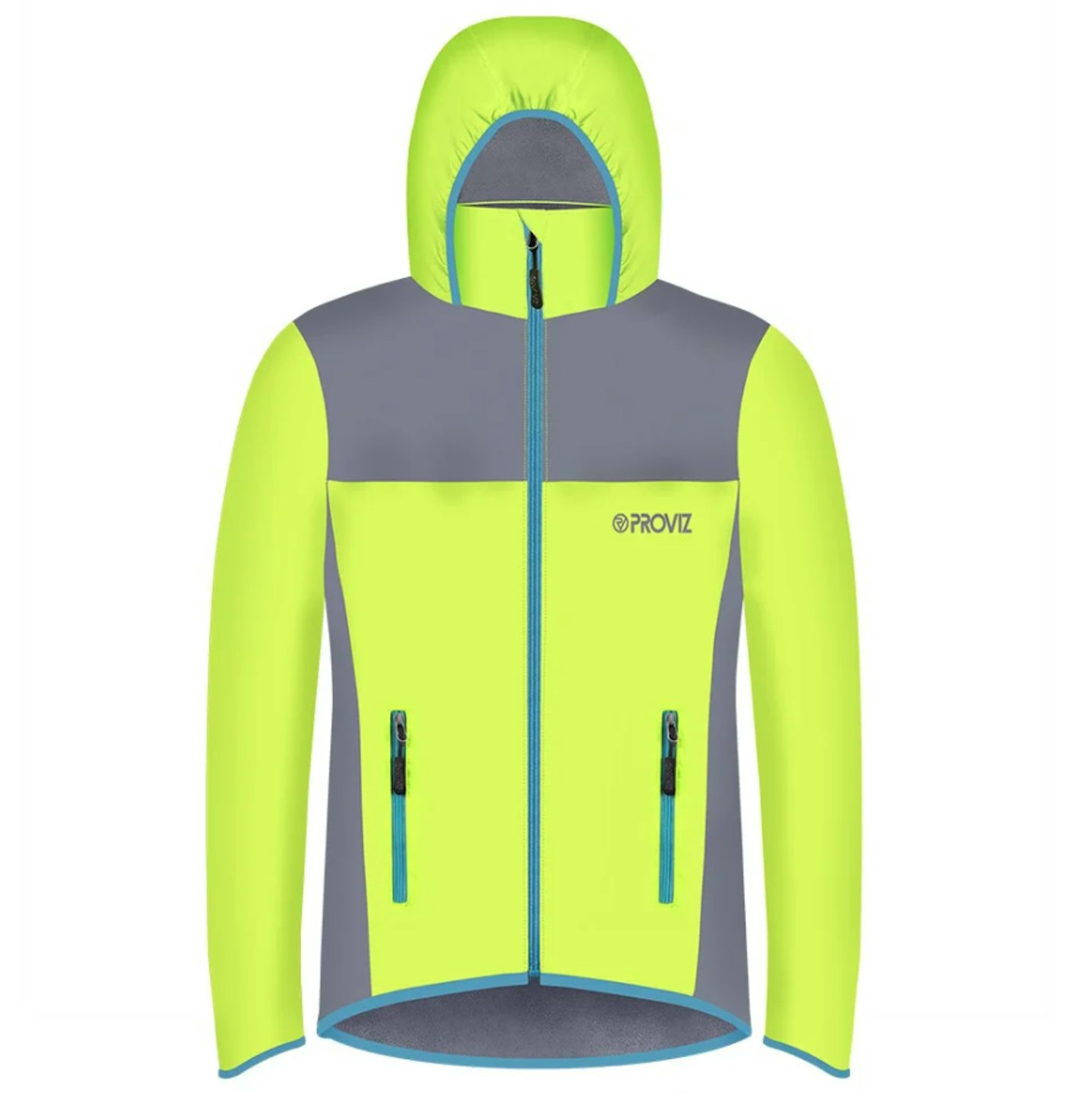 15 of 15
Nightrider Kids' Fleece-Lined Waterproof Jacket
A riding jacket that can be used in all conditions, it's hi-vis to ensure your child can always been seen whether it's day or night. It has a fleece-lined interior and hood plus elasticated waistband and cuffs for a great fit.
Review: "Bought one for my 11 year old son who loves to ride to his friends house some of which is along main roads. Knowing he has a a good high visibility jacket helps ease the mind. The fact he likes the jacket so much means he doesn't need to be told to wear it he wants to wear it! Great quality and lovely lining highly recommend."
Popular articles to read next