Whatever your child does, we've no doubt that your number one concern is their safety. And when it comes to horse riding, a horse riding helmet is a must.
If your youngster has lessons, it's likely the riding school will provide horse riding helmets but if it's a hobby your child has become invested in - or you just want peace of mind knowing they have the very best - you may want to buy your little one their very own horse riding helmet.
Riding helmets are designed to minimise any potential head injuries while horse riding and are a must for any rider. Rule 49 of the Highway Code states that "Children under the age of 14 MUST wear a helmet which complies with the regulations."
Horse riding helmet fitting guide
It's important to ensure your child's helmet fits correctly which is why your child should have their head measured and their har fitted properly when buying to make sure it is the best shape.
While it is recommended go to a reputable shop to have a new hat fitted by somebody who has had appropriate training, sometimes this is not always possible.
Here's a handy guide from Champion to walk you through what to do...
Things to think about
• Riding hat standards: The British Horse Society say: "All hats sold in Europe must be CE marked, i.e. declaring compliance with the regulations as stated in the European Directive 89/686/EEC on Personal Protective Equipment."
• Quality Assurance: Check there is a Quality Assurance Mark displayed. This provides visible evidence of "the helmet's quality, safety and performance as defined in the specification" and shows the helmets are independently and regularly batch tested.
• Buying new: It's important to buy a new helmet as it's impossible to see if the helmet might have been damanged, making it less protective to your child.
• Pick a horse riding helmet only: Cycling (and motorcycle!) helmets are unsuitable and unsafe for horse riding
The best horse riding helmets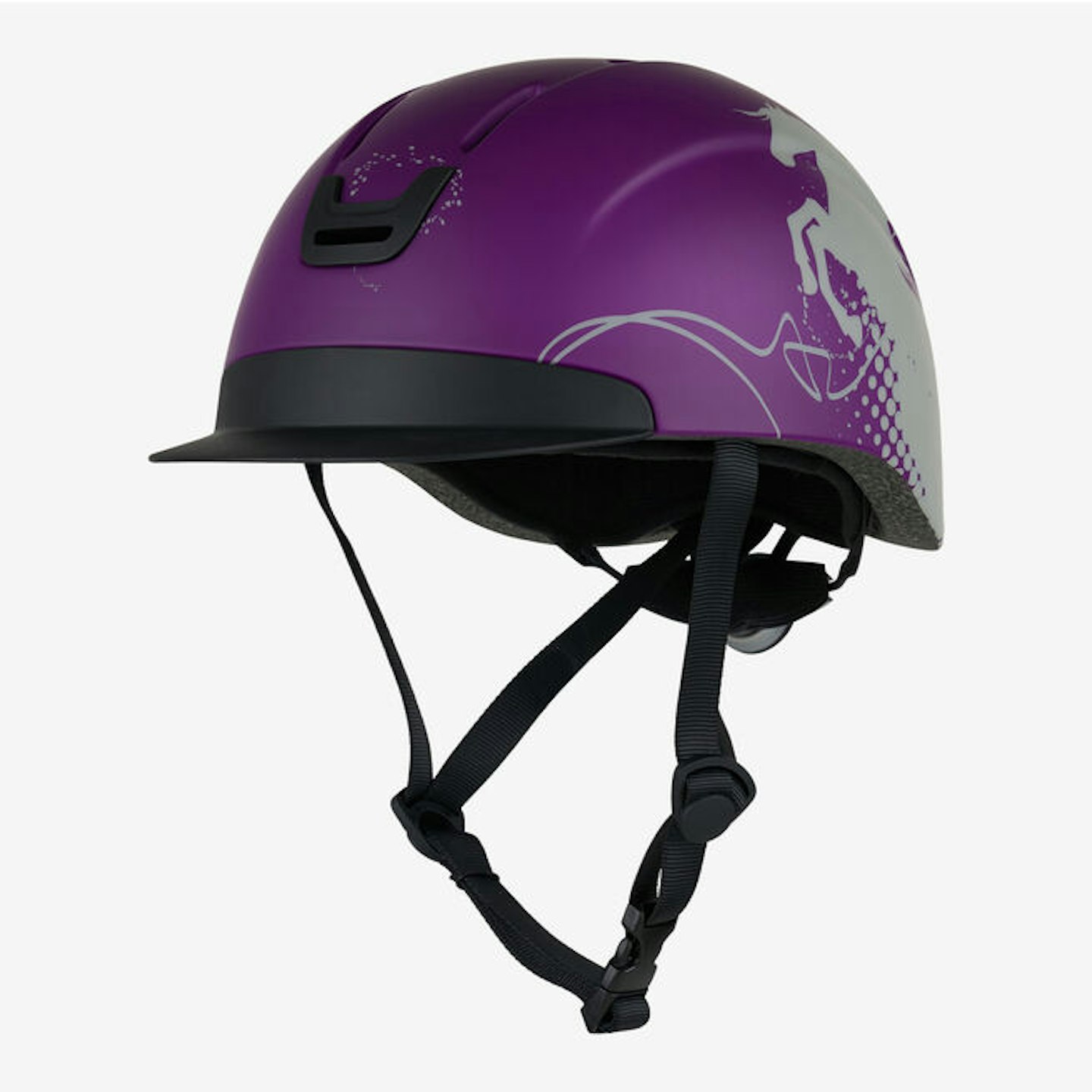 1 of 8
Ashley Kids Helmet
With ventilation slots to allow plenty of air flow, this helmet comes in black and purple featuring a horse graphic on the side. The soft foam lining protects your little rider's head while the wide visor provides extra cover.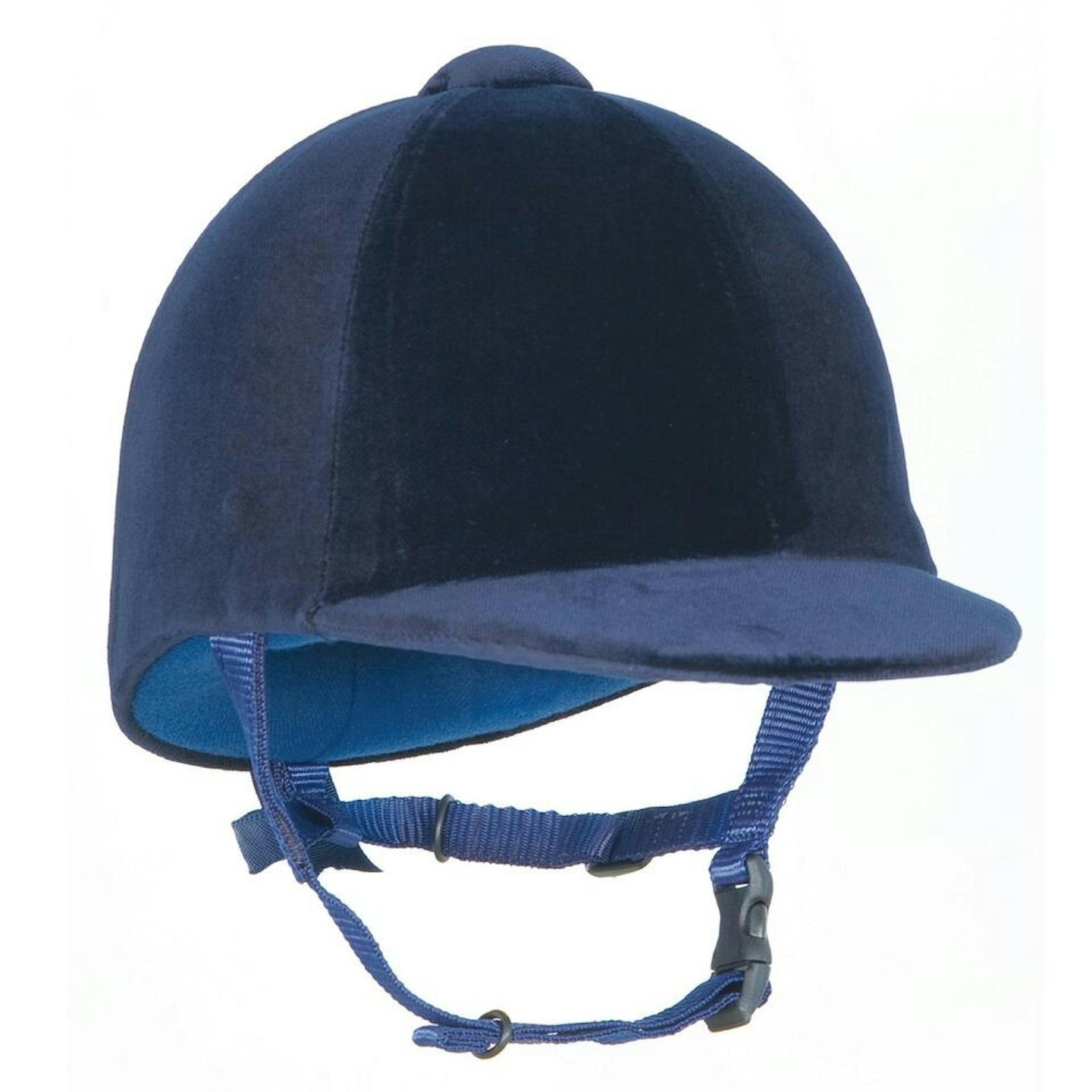 2 of 8
Cpx-3000 junior riding hat
Finished in soft velvet, this lightweight helmet has a shock absorbing peak plus quick release buckle. The crown padding will keep your little rider comfy plus there are ten sizes to choose from.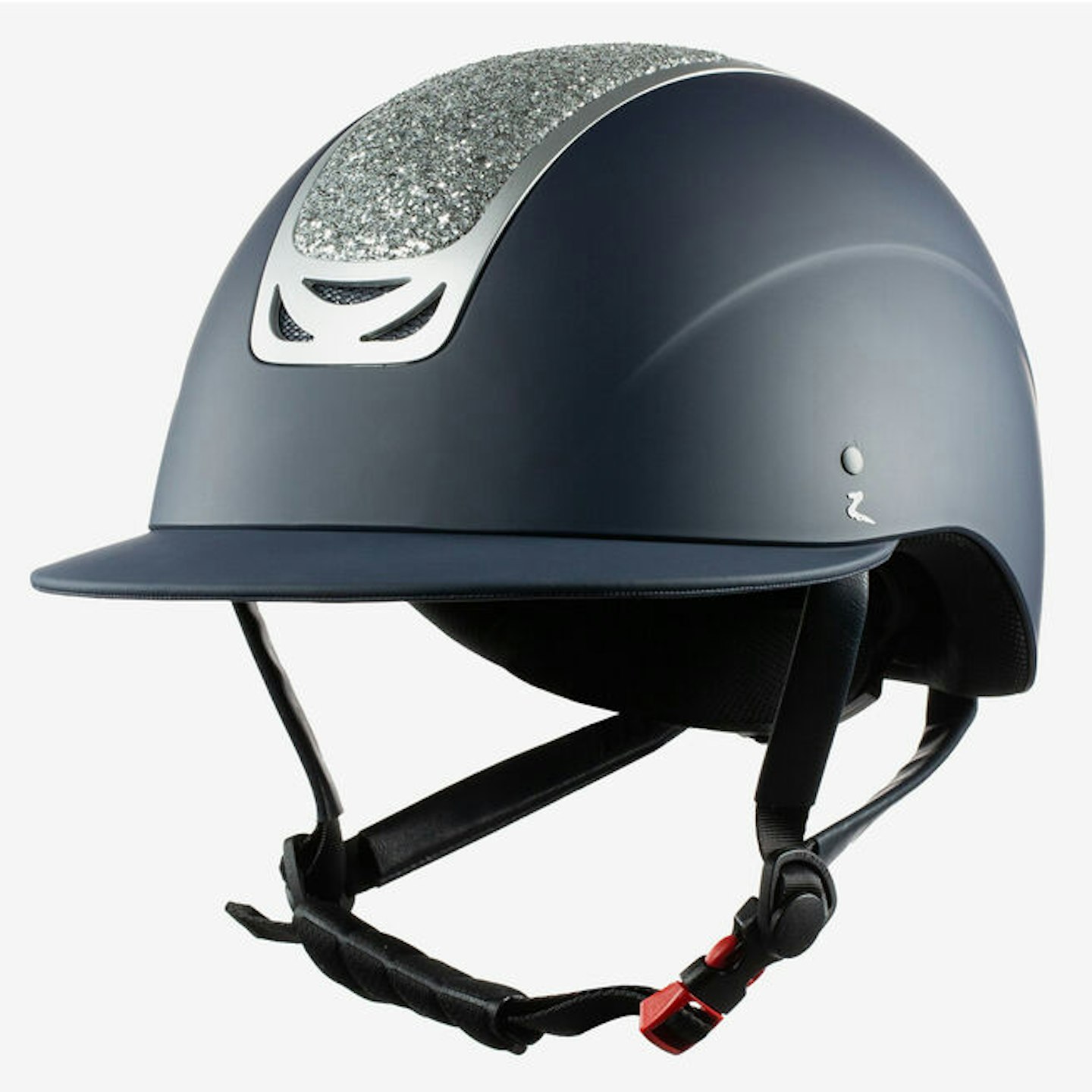 3 of 8
Apex Crystal Helmet
How cool is this horse riding helmet? With crystal panels with glitter on the outer shell for an elegant of touch, the dial system means it can be adjusted for a perfect fit while the foam lining will comfort and protect.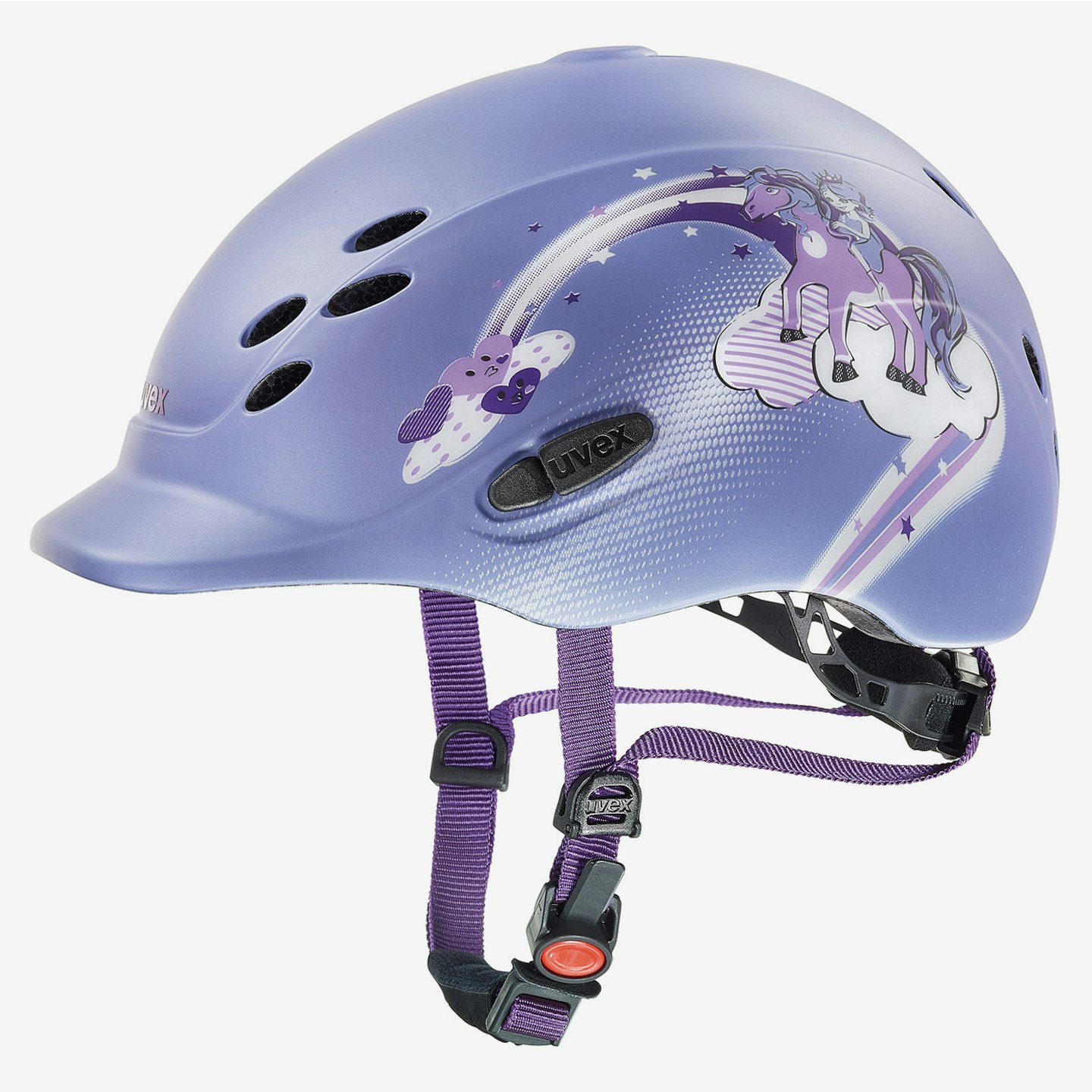 4 of 8
Onyxx princess Helmet
Adjustable in height and width to fit the shape of your little ones head, this helmet will growing as they do. You're little one will love the Princess pony motif. Available in three colours.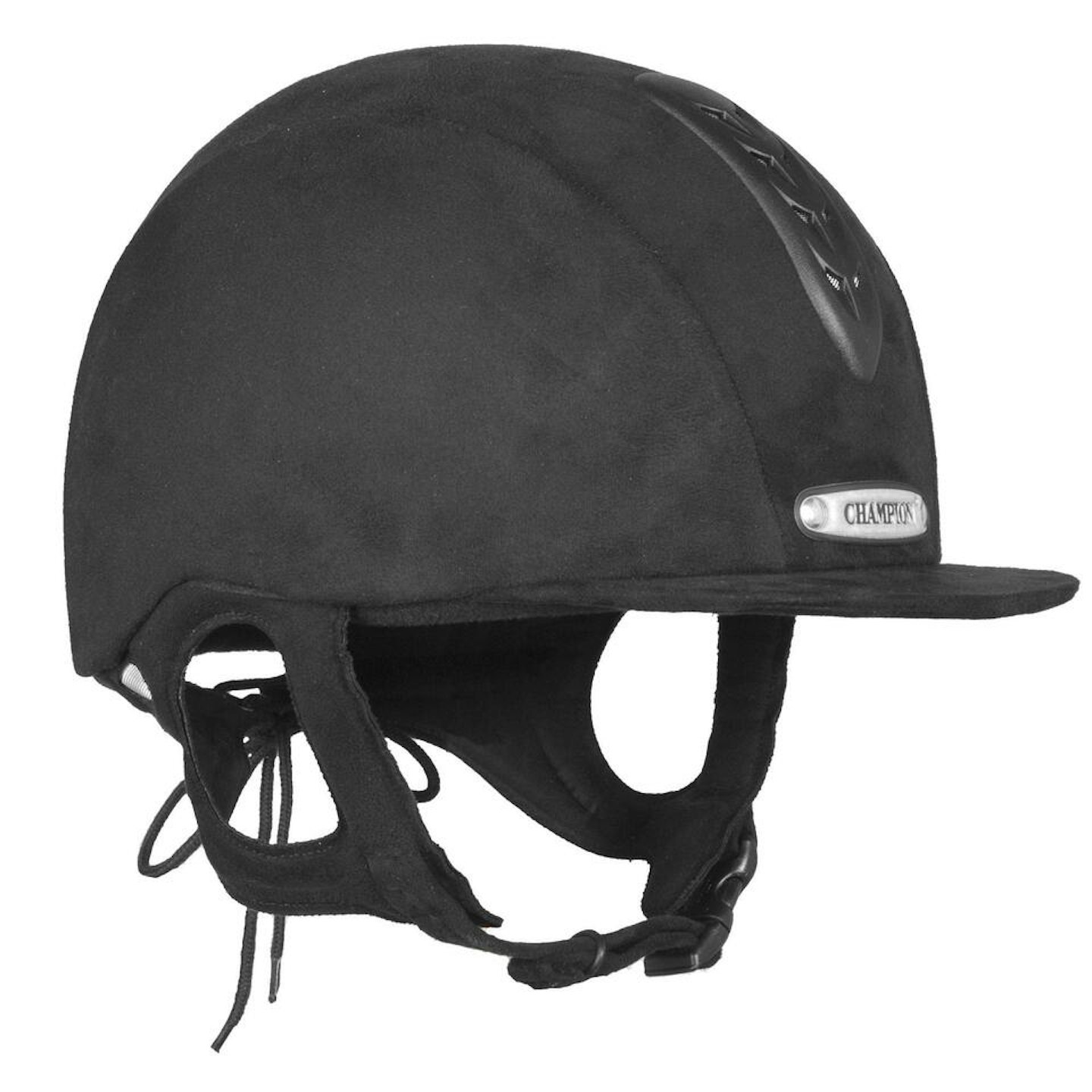 5 of 8
X-Air Plus Junior Riding hat
The four point harness means this hat can be easily adjusted to suit your child. It's lightweight and ventilated to ensure there are no distractions. Available in seven sizes.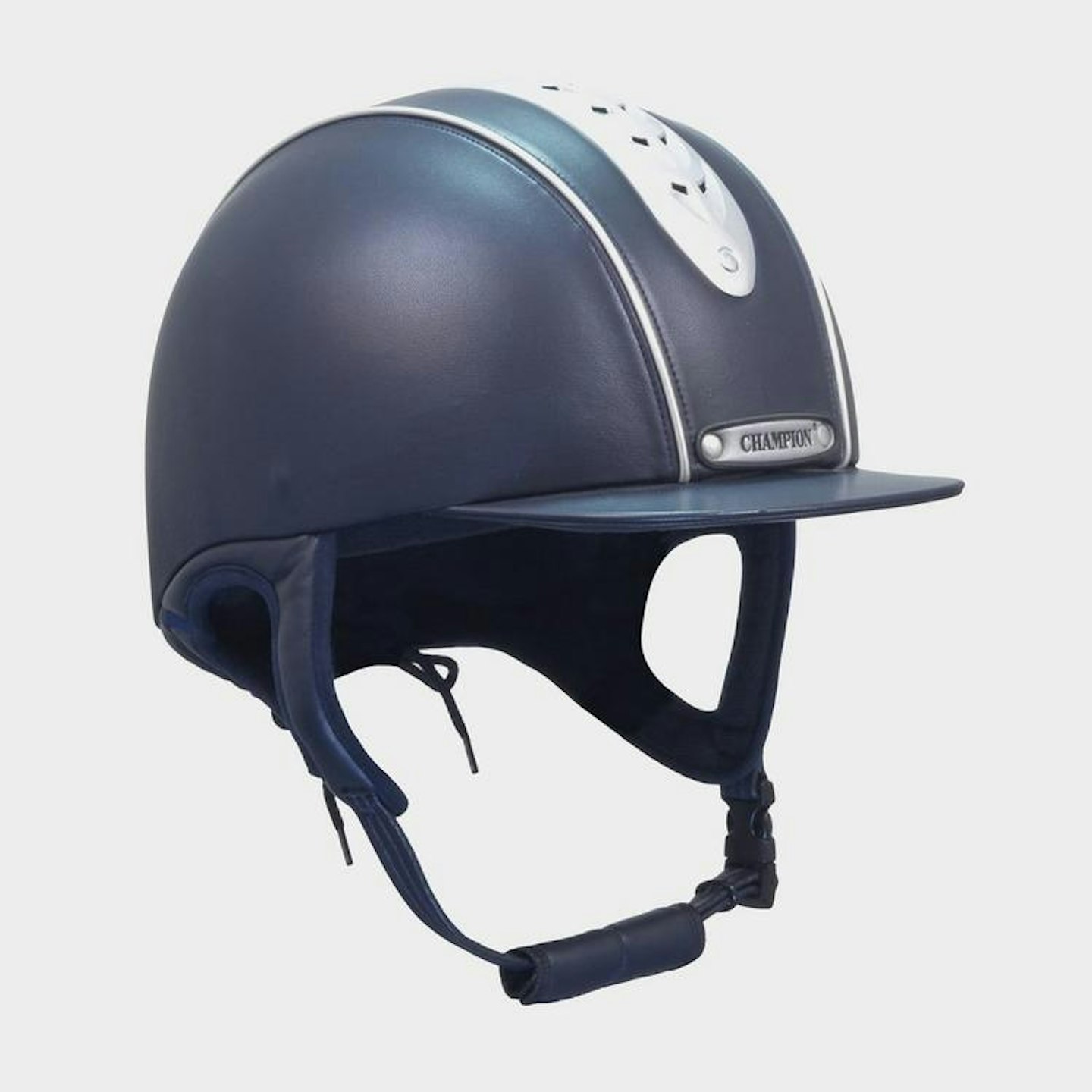 6 of 8
Junior Evolution Pearl Riding Hat
Your child will keep cool during riding thanks to the ventilated airflow system in this helmet from Champion. The fibre glass shell features a synthetic leather finish and it's lined with brush nylon too.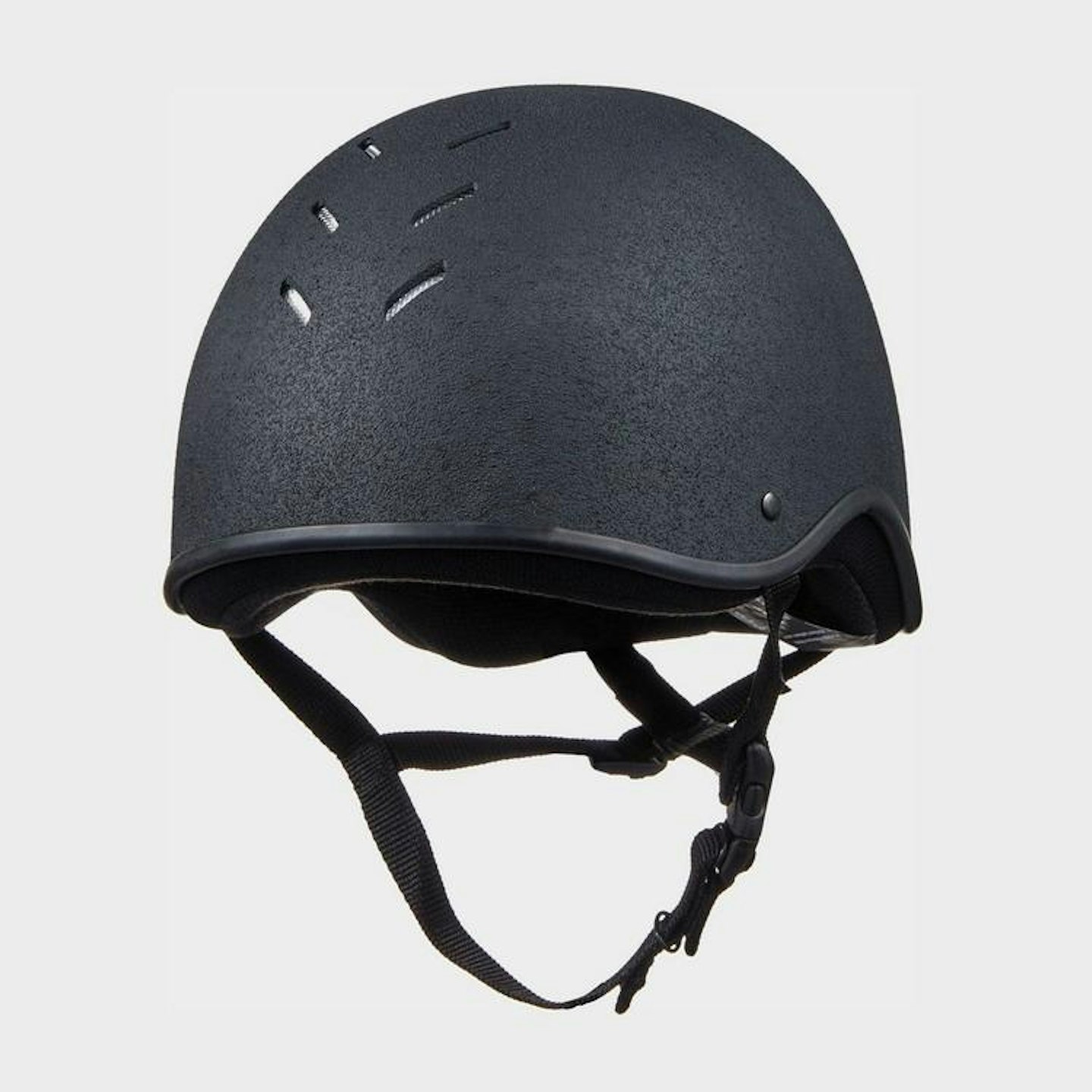 7 of 8
Charles Owen Children's JS1 Riding Helmet
Suitable for riders of all levels, this deep fitting helmet has a w hopping 10 ventilation slots for a cooler ride as well as a four-point webbing harness for the ultimate comfort and safety.
8 of 8
Gatehouse Conquest MKII Riding Hat
With a slim, stylish profile, this riding helmet has vents along the sides and the front to help prevent perspiration. The chin strap has extra padding to prevent rubbing and is attached to a clip fastener which can easily be done up to secure it to your child's head. The removable liner can be machine washed to keep the hat fresh.
Caring for your child's horse riding helmet
When looked after in the correct way, a good horse riding hat can last for several years - in fact, a helmet's maximum lifespan is five years. Be sure to keep the hat out of direct sunlight and to let it dry naturally when it gets wet. The horse riding helmet should be replaced after any falls as it can be difficult to see if and where the hat is damanged.
Popular articles to read next