If you're looking to introduce your family to the wonderful world of horse riding, you'll need the best horse riding gear by your side.
Boasting multiple mental and physical benefits, horse riding is a great hobby for both adults and the whole family to enjoy. Whether you're planning on raising the next number one equestrian, or just looking for some weekend fun for yourself, spending the time outdoors can do no harm.
While horse riding is by no means a new activity or hobby to benefit from, we're seeing more and more of our favourite influencer mums getting into the equestrian spirit. Recent mum-to-be Olivia Bowen nails the equestrian wear with her horse, Dolly - we're sure baby Bowen will be straight on a saddle as soon as they can!
Mum of two (soon to be three!) Samantha Faiers is raising a little equestrian herself and loves to get involved when she can, starting horse riding lessons of her own.
For horse riding the right choice of clothing is essential, while it may be a fashionable look it also boasts multiple safety factors. The best horse riding clothes will offer a wide range of movement and comfort, clothes will be non-constrictive and breathable.
What should you wear for horse riding?
For a large bit of the equestrian wardrobe, you can work with a lot you already have at home - activewear you have from any fitness activities like leggings, fleeces and waterproof outerwear. If you're after horse riding specific clothing and looking to invest in your hobby, here's what you'll need:
• Jodhpurs - full-length trousers worn for horse riding, which are close-fitting below the knee and have reinforced patches on the inside of the leg.
• Base layer top
• Waterproof jacket or gilet
• Riding gloves
• Horse riding boots
If you get to competitions or showcases, you'll be looking for more traditional horse riding clothes like tweed jackets and polo shirts. If that's what you're after, we've suggested a few items as well.
Here's our selection of hand-picked favourites to get you started and give you some stylish inspiration for horse riding clothes and the best horse riding boots for women.
The Best Horse Riding Clothes For Women
Best horse riding jodhpurs/ leggings for women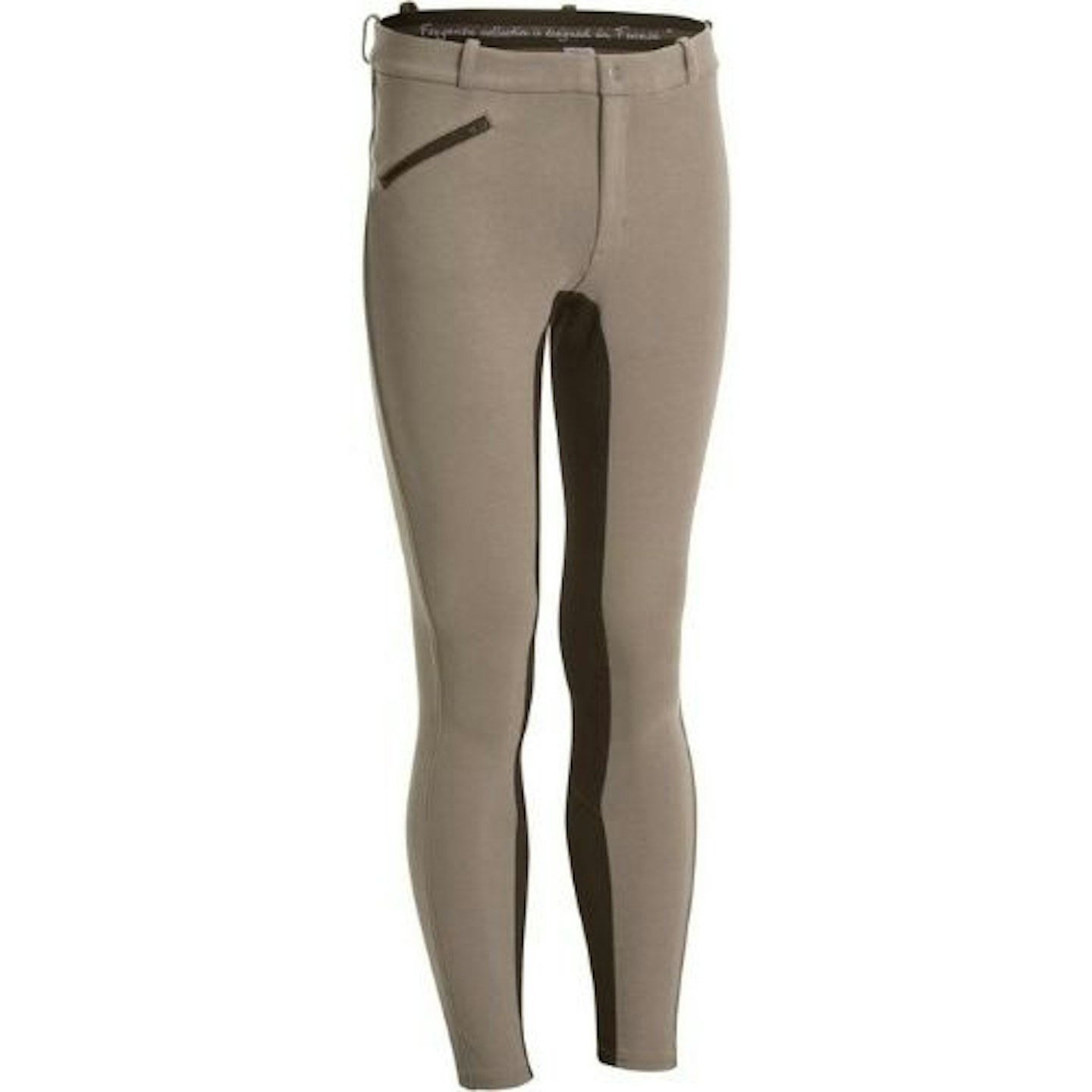 1 of 5
180 Full Seat Horse Riding Jodhpurs
Created for beginner riders, these jodhpurs are ideal for dressage in all weather. Thanks to the two-way stretch fabric on the full seat, they are super comfortable and provide grip on the saddle.
Available in: 29, 31, 32, 34, 36 and 39 inch UK waist.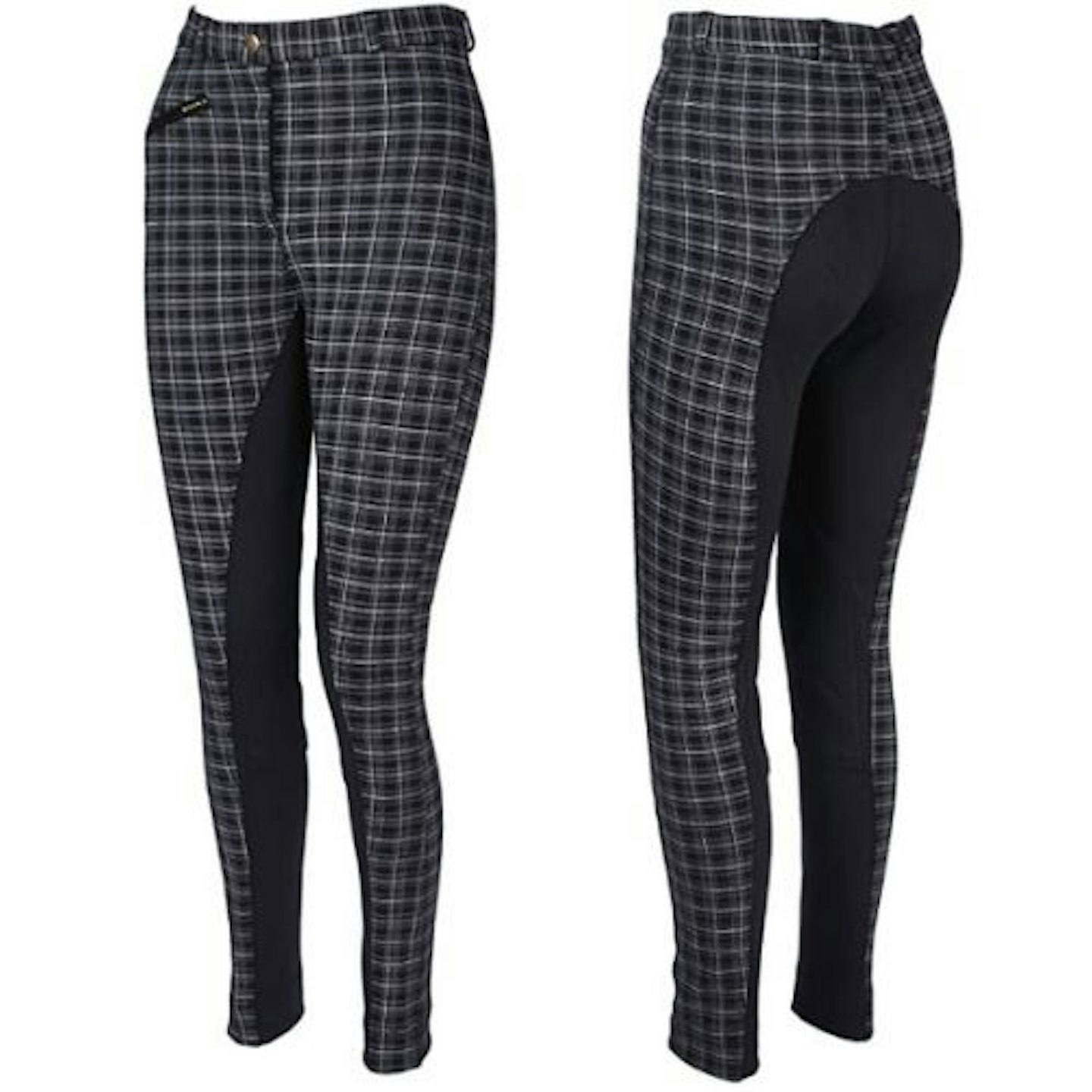 2 of 5
Women's Horse Riding Stretchy Jodhpurs
If you're after jodhpurs with a stylish twist, these are the answer. Decked out in a gorge check pattern these riding trousers are affordable and a fashion statement on the track.
Available in: 6, 8, 10, 12, 14, 16, 18, 20 (UK)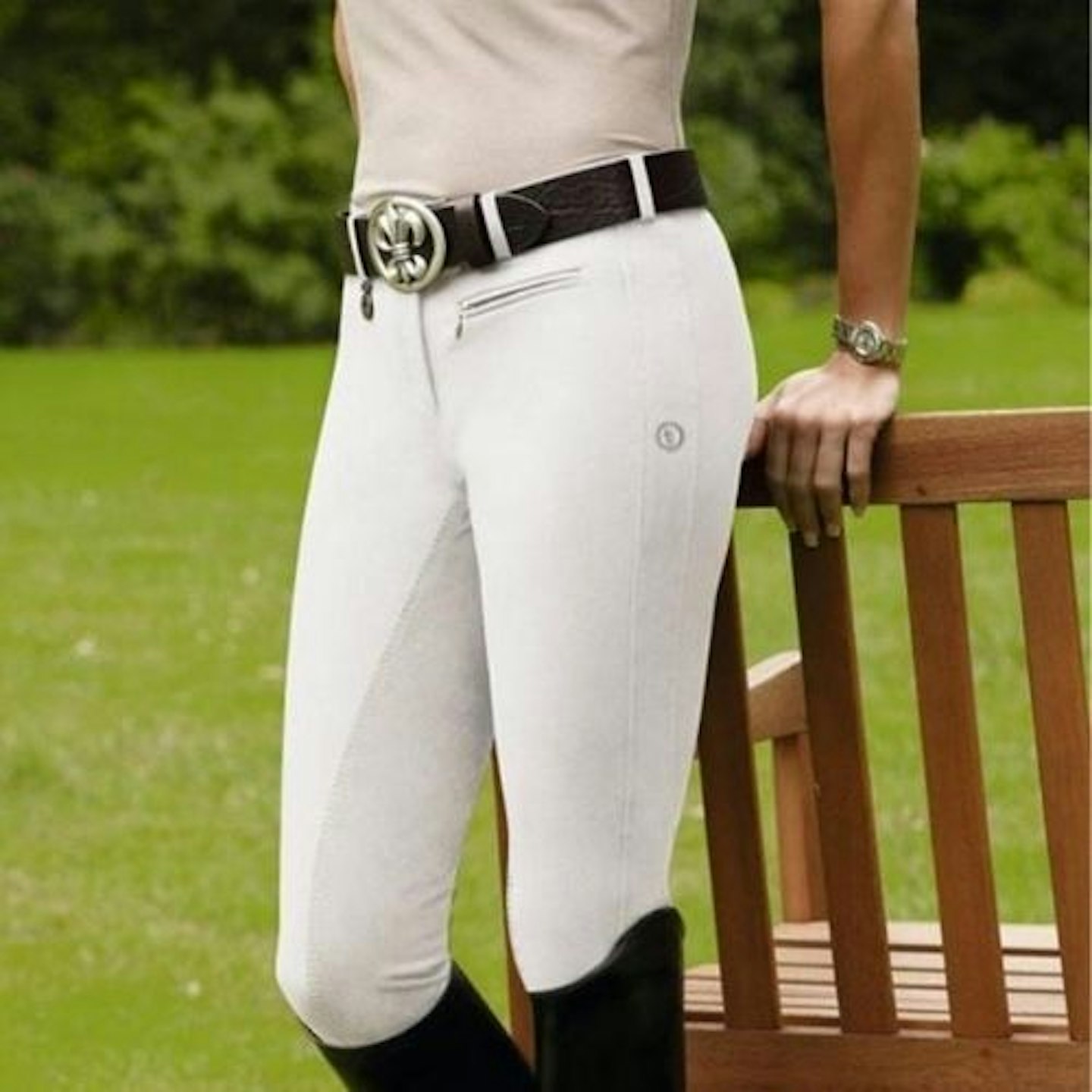 3 of 5
PIKEUR Lucinda Grip Breeches Ladies
The Pikeur Lucinda Grip Breeches are a modern pair of great fitting, hard wearing and breathable breeches perfect for competition, or everyday riding.
Available in: 24, 26, 28, 30.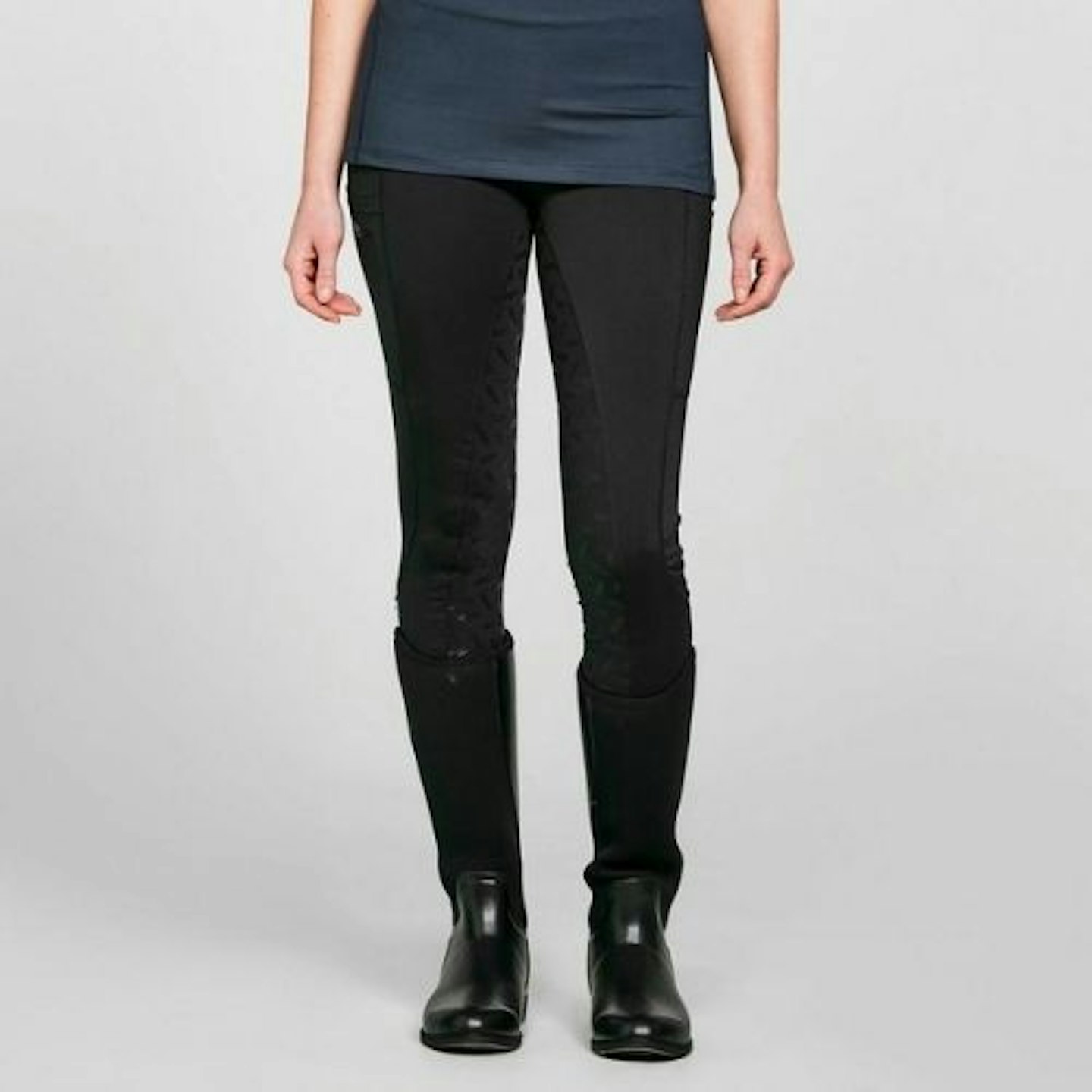 4 of 5
Whitaker Women's Riding Tights
With a full silicone printed monogram seat for grip on the saddle and a wide supportive waistband, these stretchy riding tights will let you take the reins without distraction.
Available in: XS, S, M, L, XL.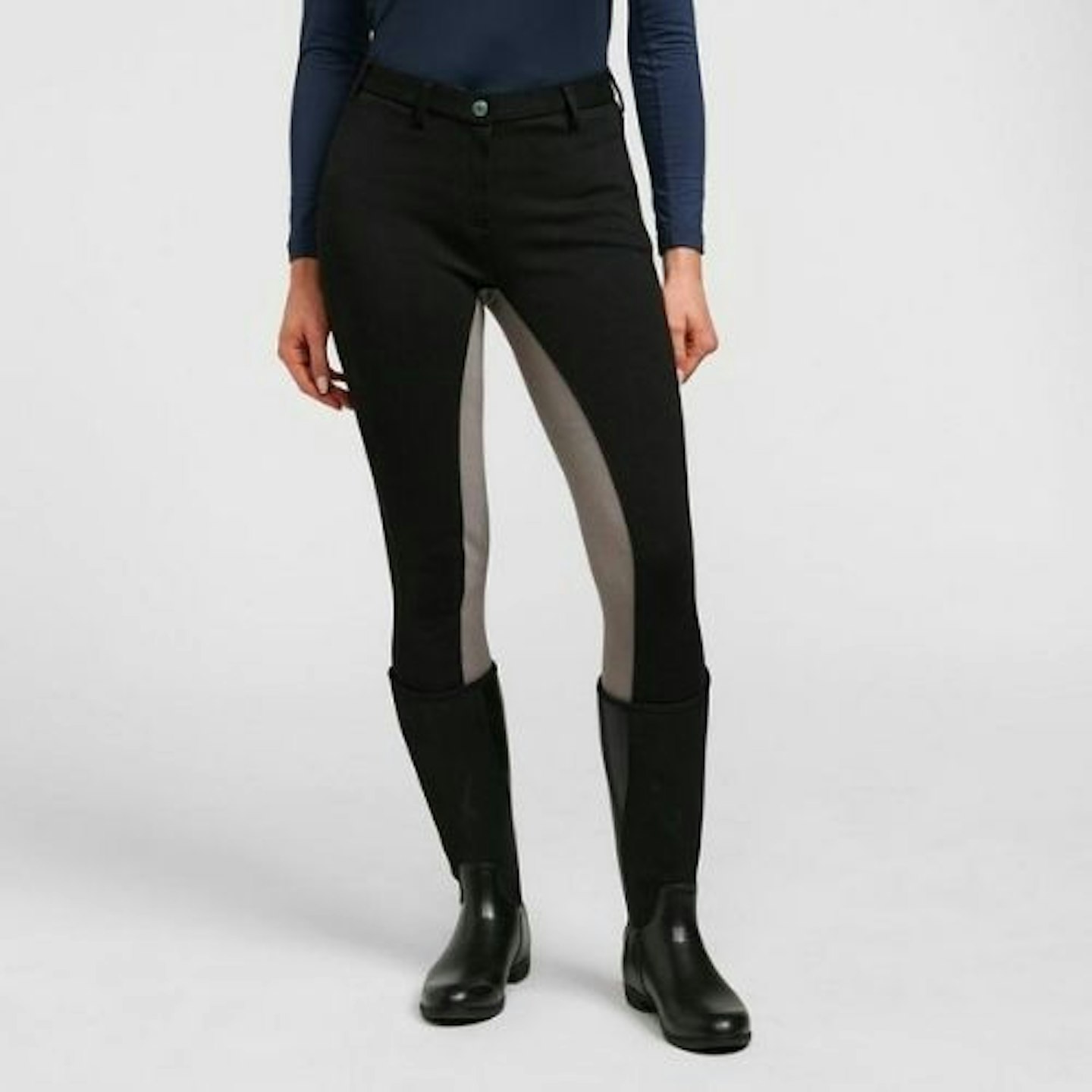 5 of 5
Shires Women's Wessex Two Tone Jodhpurs
The Shires Wessex Two-Tone Jodhpurs are made from comfortable knitted fabric, with a contrasting contoured seat for a stylish and breathable ride.
Available in: 24, 26, 28, 30, 32, 34 inch.
Best horse riding jackets for women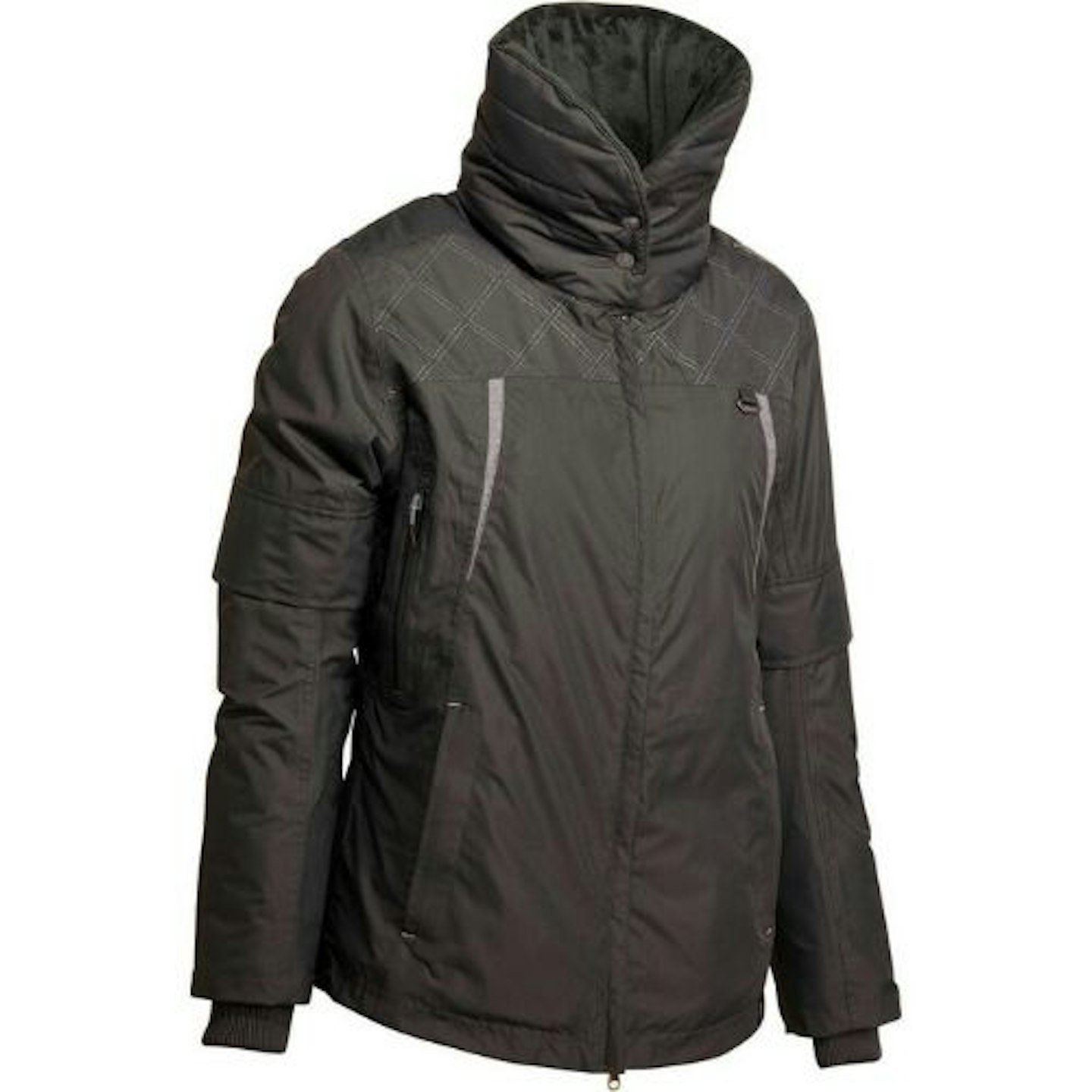 1 of 5
Tosca Women's Horse Riding Warm Waterproof Jacket
With its large, warm collar and hood, the Tosca waterproof jacket is perfect for protecting you from poor weather and the cold in winter.
Available in: XS, S, M, L, XL, XXL.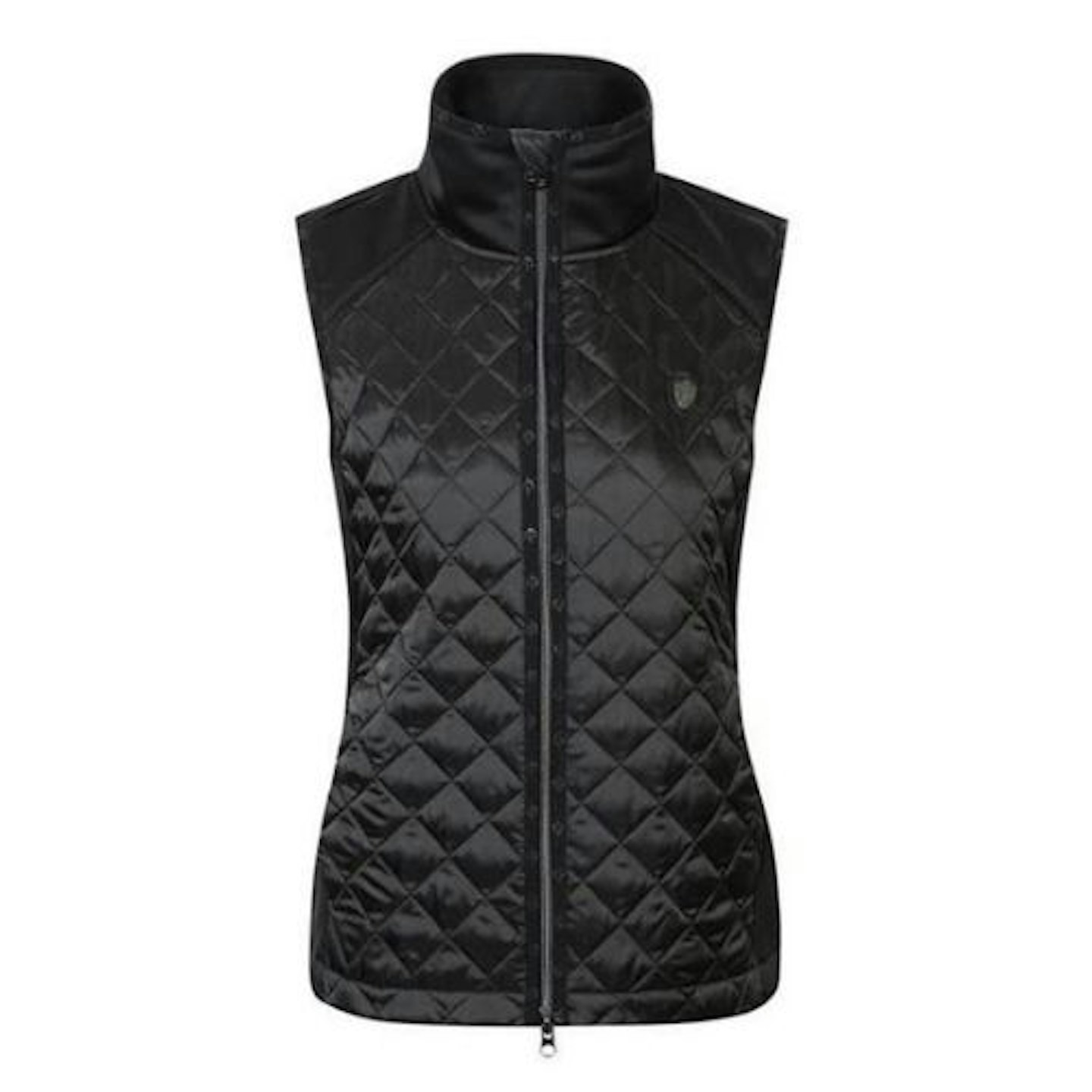 2 of 5
COVALLIERO Combi Vest
Quilted and warm, this gilet vest is ideal for the in-between seasons for an extra layer. It's stylish and has a classic equestrian feel to it.
Available in: 8(XS), 10(S), 12(M), 14(L), 16 (XL).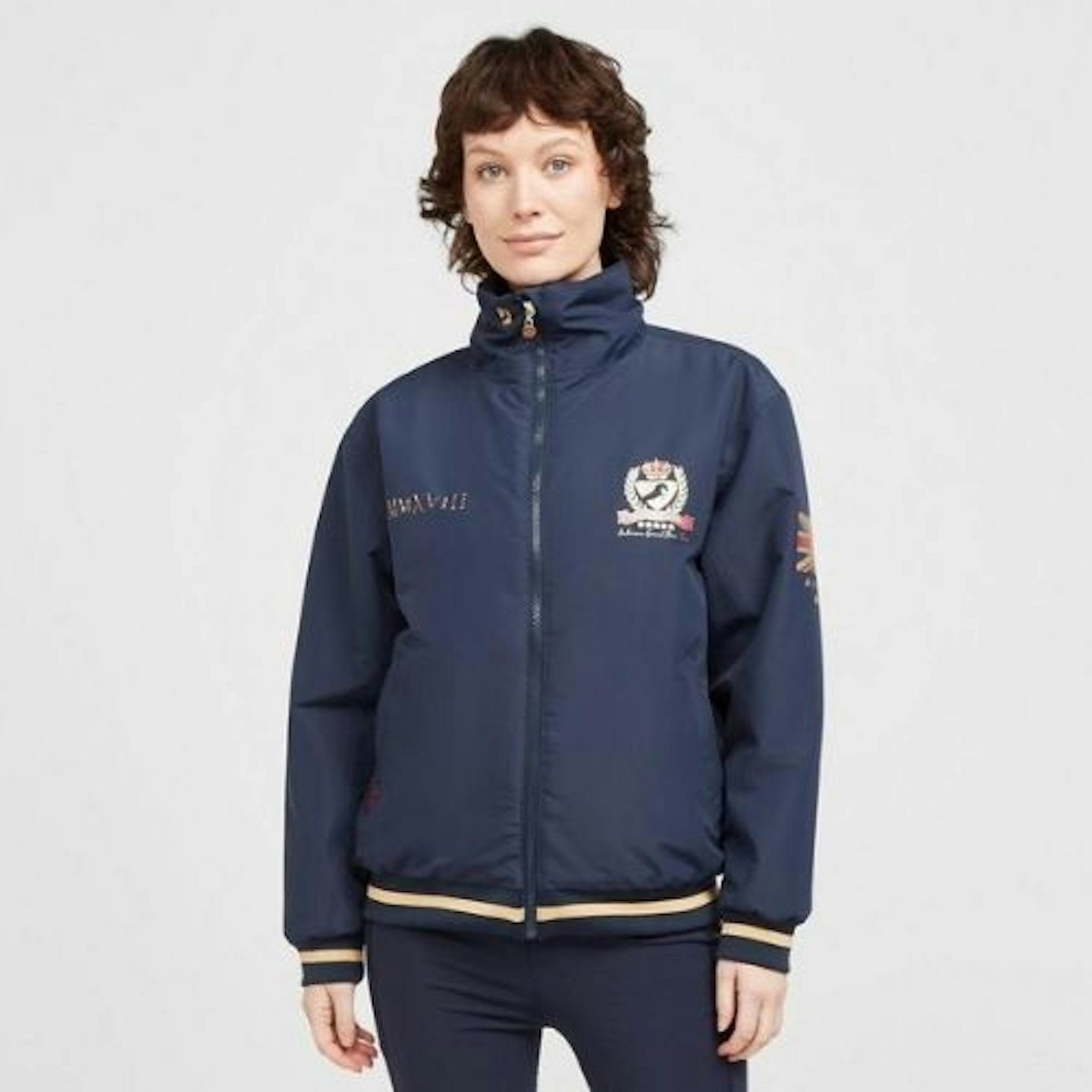 3 of 5
Aubrion Women's Team Jacket
Complete your professional riding look with this high-quality Team Jacket from Aubrion.
Available in: XXS, XS, S, M, L, XL, XXL.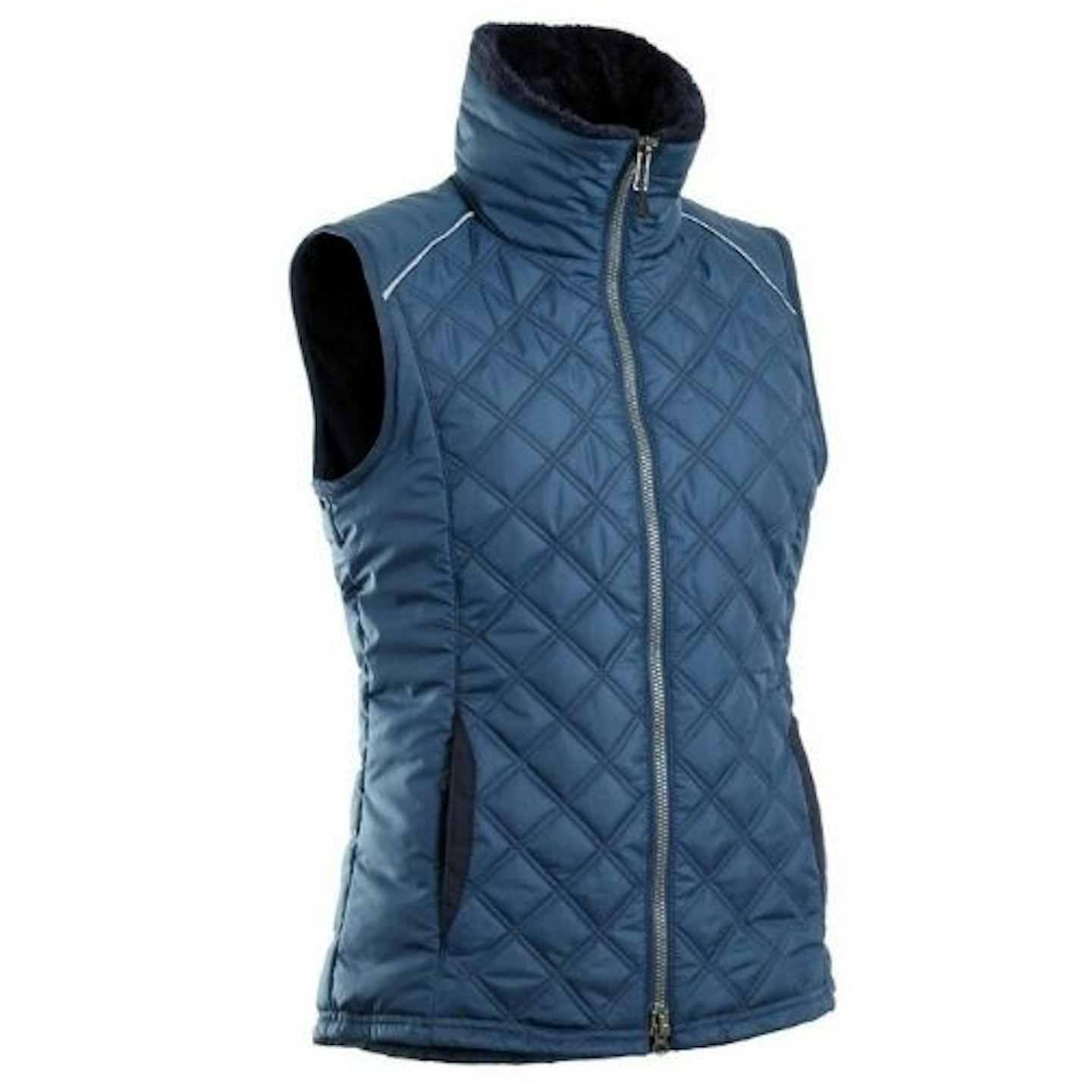 4 of 5
Women's Horse Riding Sleeveless Gilet 500
Looking for a comfortable sleeveless gilet for riding? The mixed-media design offers extra ease while the wind skirt keeps cold air out, so you stay warm.
Available in: XS, S, M, L, XL, XXL.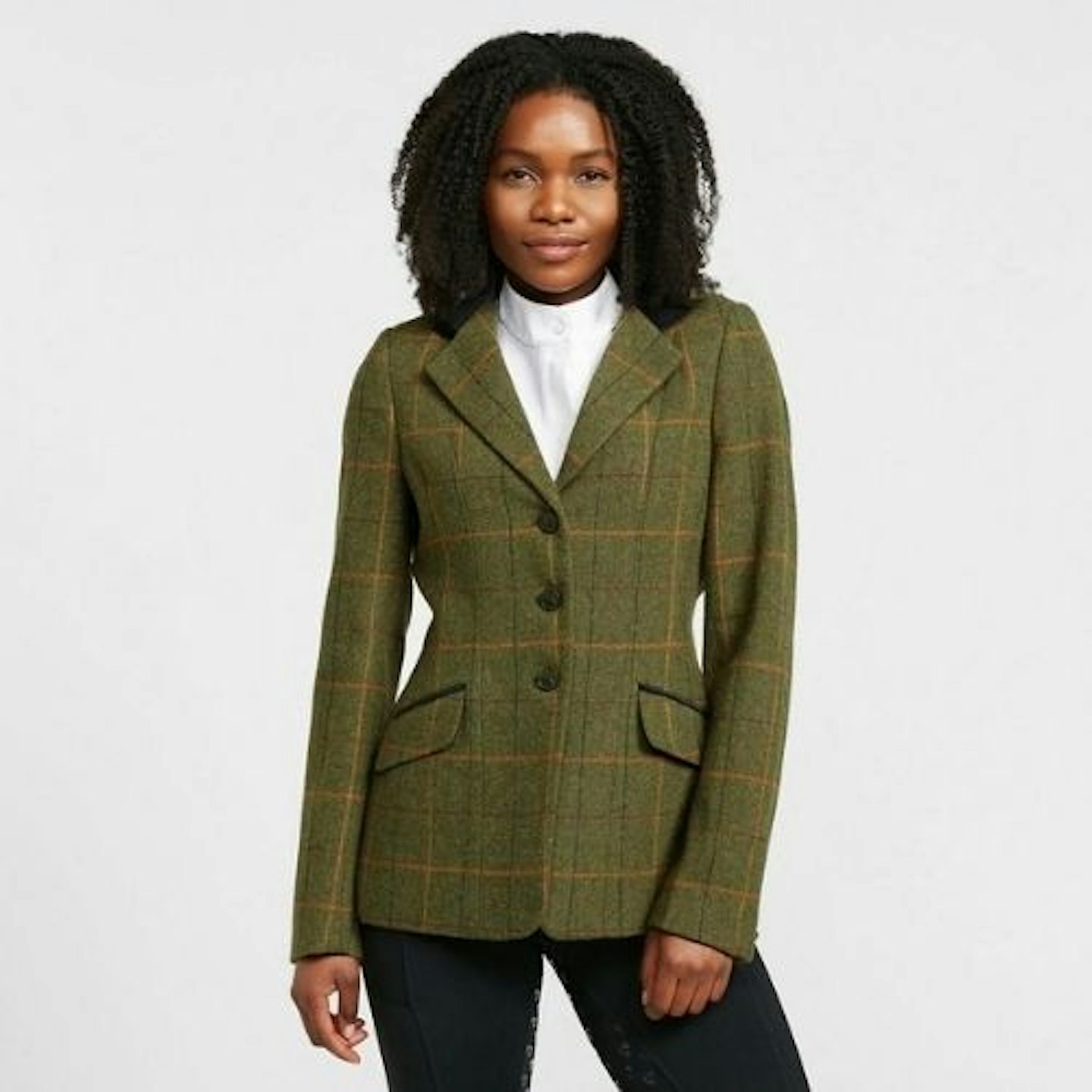 5 of 5
Aubrion Ladies Saratoga Tweed Jacket
For the authentic equestrian feel, this traditional tweed jacket features a tailored fit to flatter your shape, whilst the velvet trim collar and pockets gives the jacket a lovely finishing touch.
Available in: 32, 34, 36, 38, 40 inch.
Best horse riding base layers for women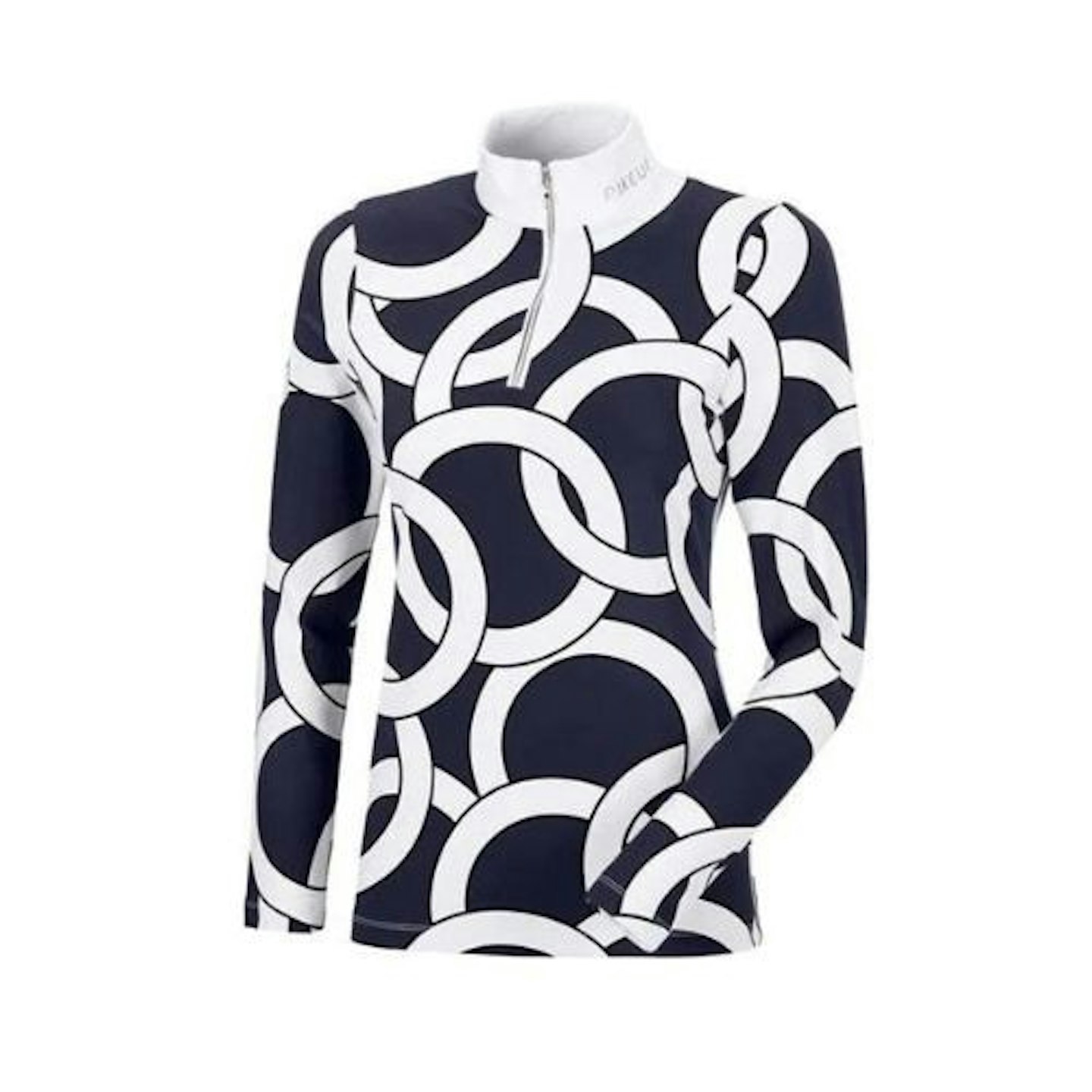 1 of 5
PIKEUR Base Layer
Pikeur design gorgeous equestrian clothing for the stylish rider. This base layer top is ideal for warmth when you need it, plus it looks great by itself too.
Available in: 8(XS), 10(S), 12(M), 14(L).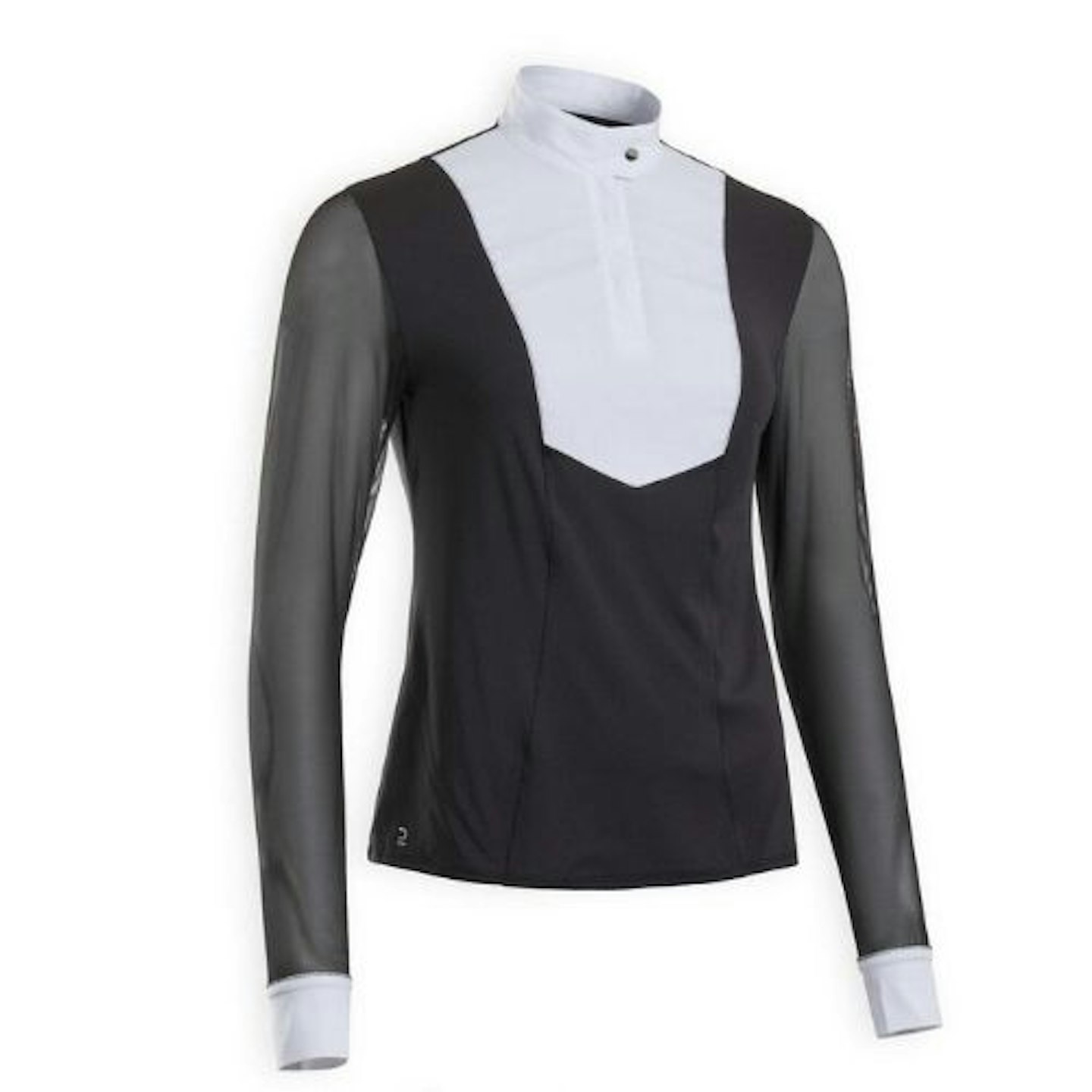 2 of 5
Women's Horse Riding Long-Sleeved Show Polo Shirt
This lightweight, stretchy polo shirt was designed with thin components for breathability and feels like second skin.
Available in: 4, 6, 8, 10, 12, 14, 16 (UK).
3 of 5
Aubrion Women's Team Short Sleeve Baselayer
Made from high quality, quick-drying fabric with UPF50+ sun protection, this base layer is ideal for wearing in all temperatures.
Available in: XS, S, M, L, XL, XXL.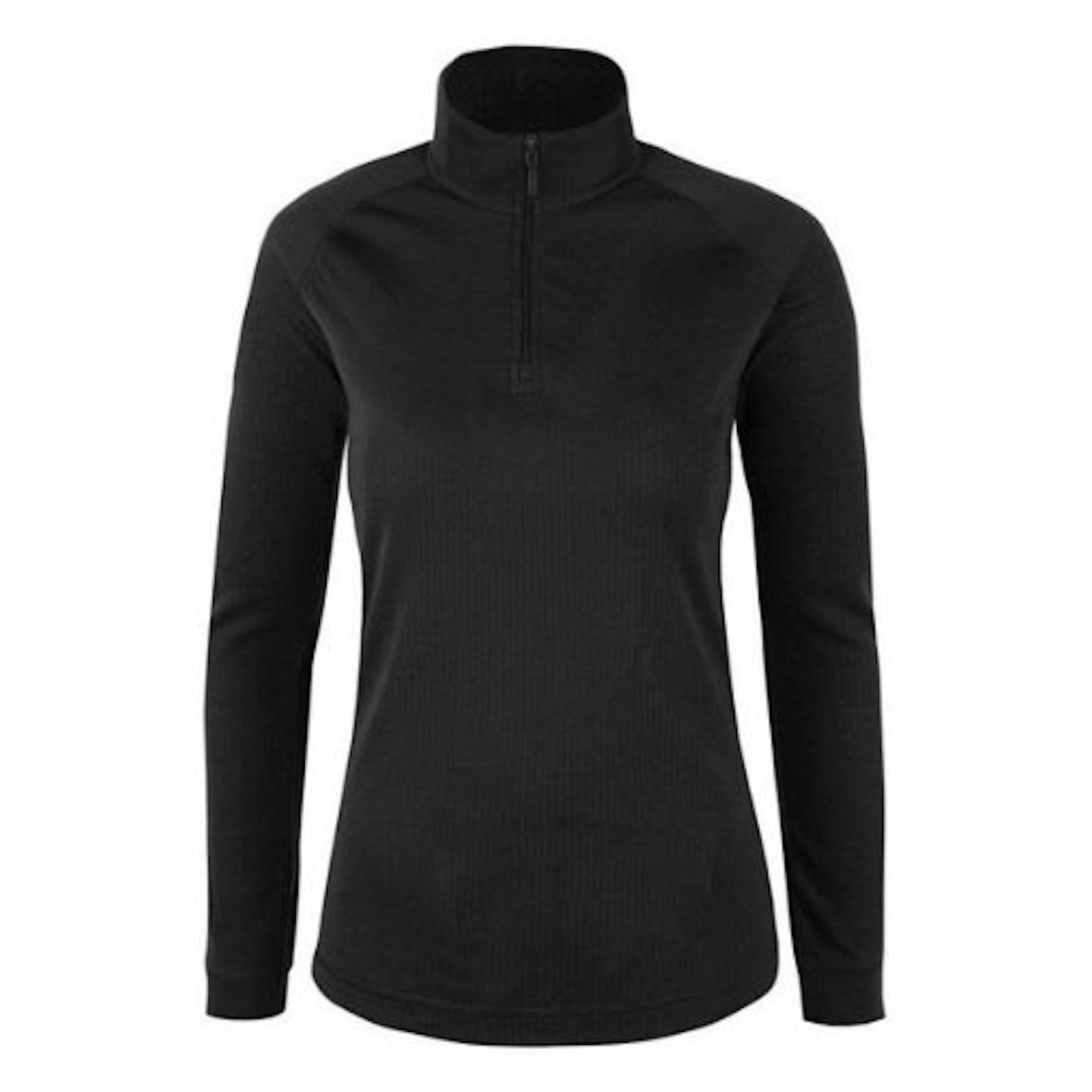 4 of 5
Talus Womens Long Sleeved Zip Neck Top
A great item for keeping warm and dry while outdoors, this base layer is perfect for layering and retaining heat without any added bulk.
Available in: 4, 6, 8, 10, 12, 14, 16, 18, 20, 22, 24, 26, 28 (UK).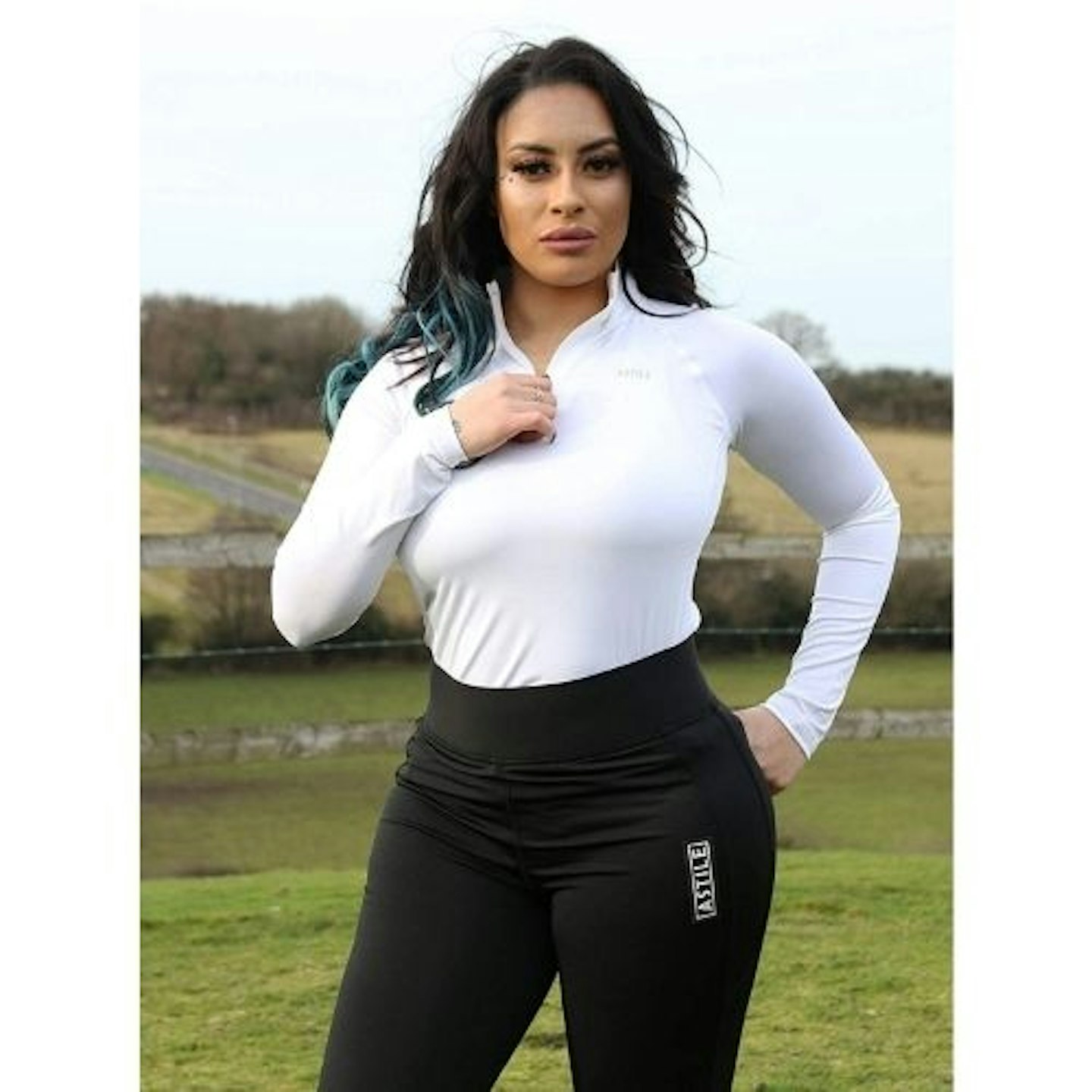 5 of 5
Astile Equestrian Base Layer
Amazingly affordable and multi-purpose, this horse riding base layer is breathable, lightweight and feels like second skin for full mobility.
Available in: XS, S, M, L.
Best horse riding boots for women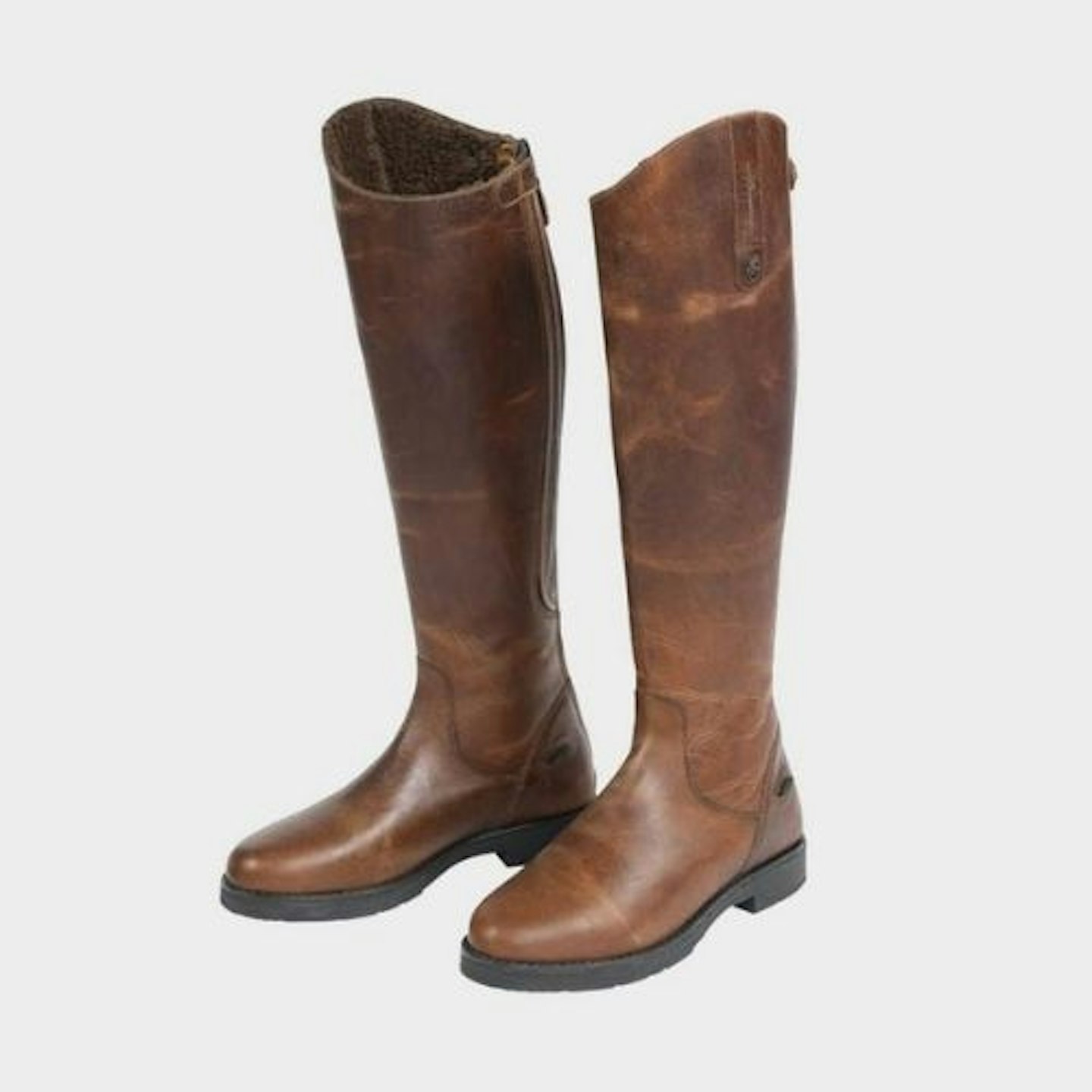 1 of 5
MORETTA Women's Ventura Tall Riding Boots
From the yard to the saddle, the Moretta Women's Ventura Tall Riding Boots are the perfect equestrian footwear. Offering the ultimate amount of stretch around the legs, the elastic calf panels and advanced ActiveFlex insoles support your ligaments and tendons.
Available in: 4 (regular), 4 (wide), 5 (regular), 5 (wide), 6 (regular), 6 (wide), 7 (regular), 7 (wide), 8 (regular), 8 (wide).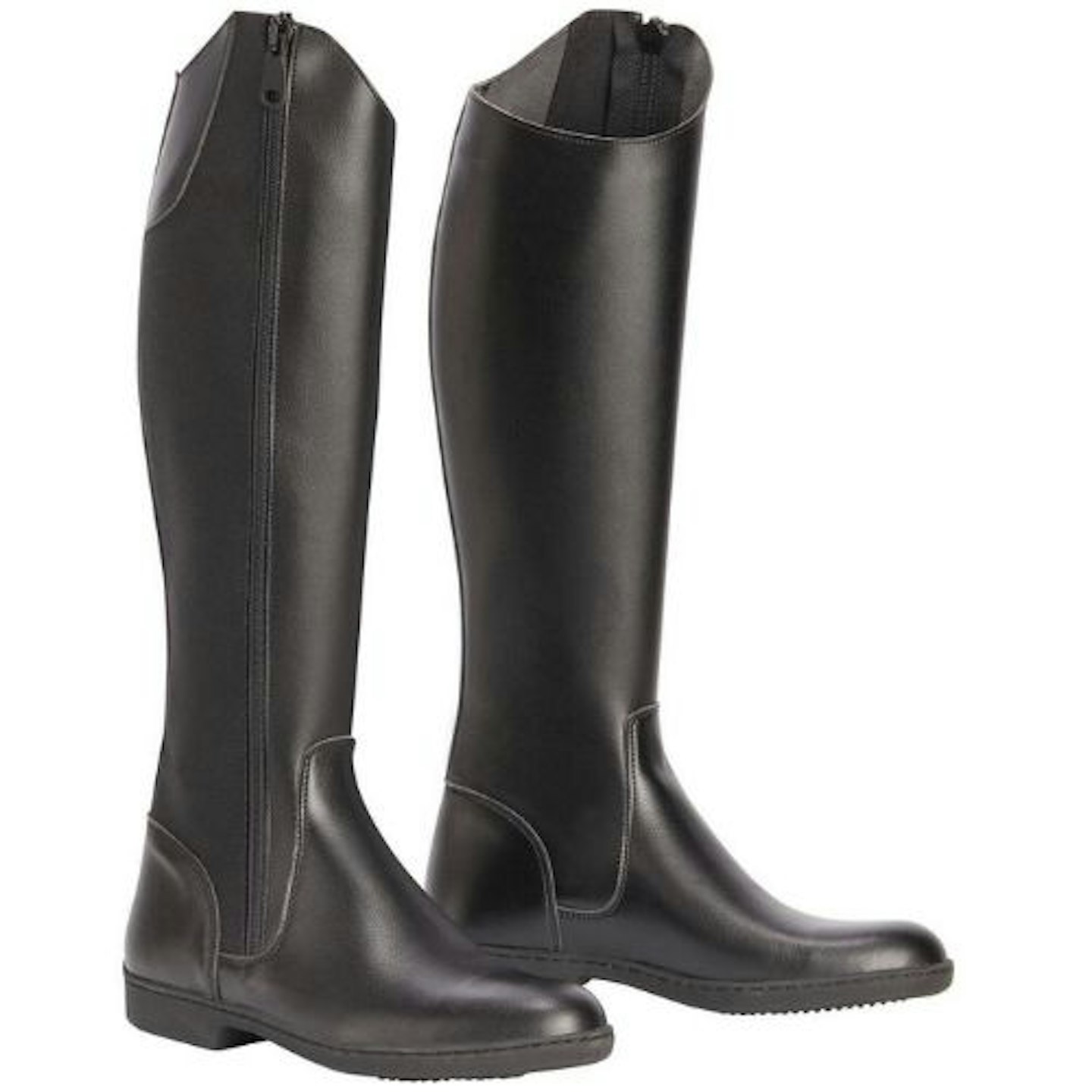 2 of 5
500 Adult Synthetic Horse Riding Long Boots
These versatile, synthetic riding long boots are perfect for enthusiastic riders. The 500 long riding boots give you considerable flexibility in the saddle. The elastic on the side ensures a very nice fit for a range of calf sizes.
Available in: 3 (XS/S), 3 (M/L), 4 (XS/S), 4 (M/L), 5 (XS/S), 5 (M/L), 5.5 (XS/S), 5.5 (M/L), 6.5 (XS/S), 6.5 (M/L), 7 (XS/S), 7 (M/L), 8 (XS/S), 8 (M/L), 8.5 (XS/S), 8.5 (M/L), 9.5 (XS/S), 9.5 (M/L).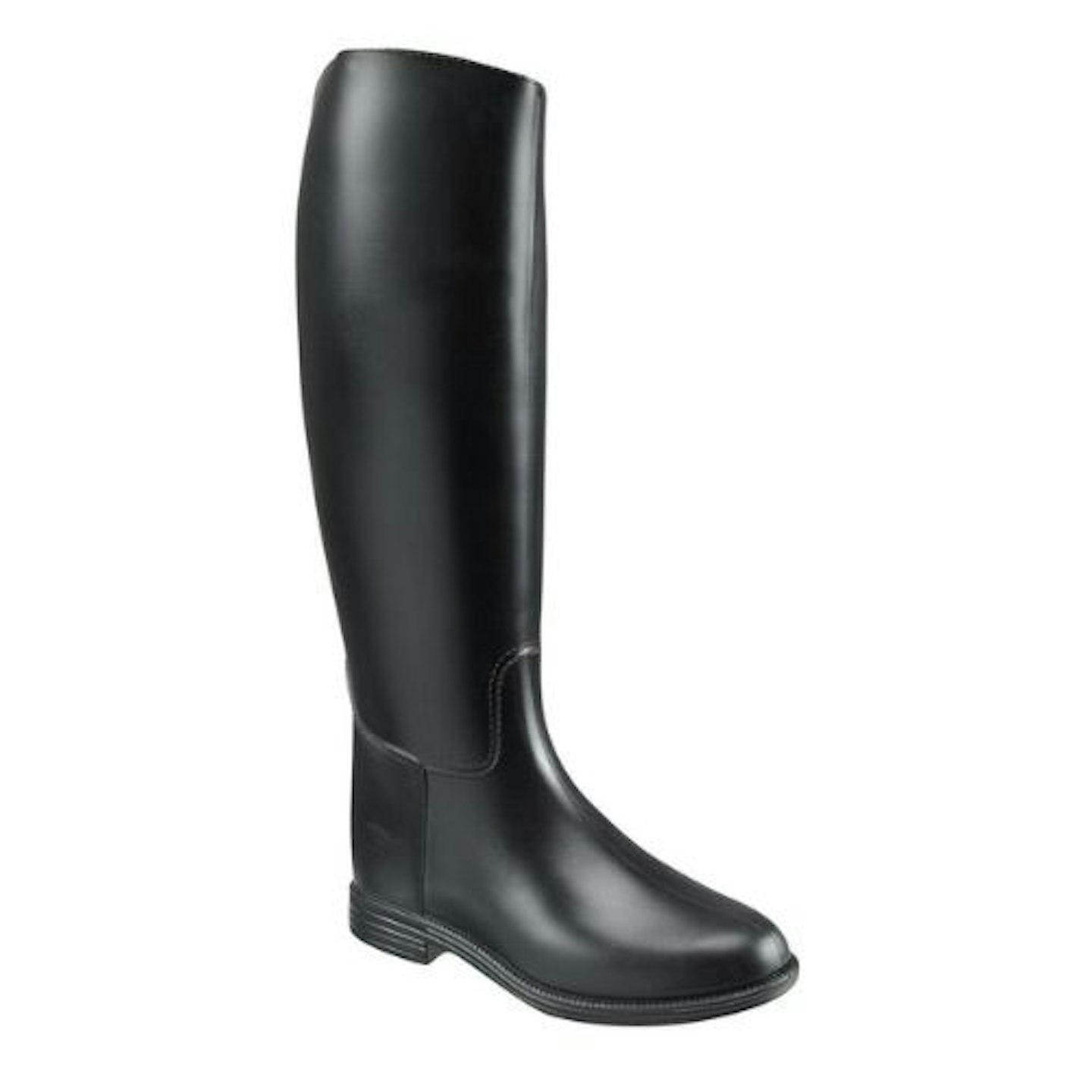 3 of 5
Schooling Adult Horse Riding Long Boots
Ideal for beginners, these durable boots are very easy to care for and can add a sole to absorb perspiration and provide extra insulation from the cold. Plus, you can cut these boots using scissors if they are too high.
Available in: 2.5, 3, 4, 5, 5.5, 6.5, 7, 8, 8.5, 9.5, 10.5, 11.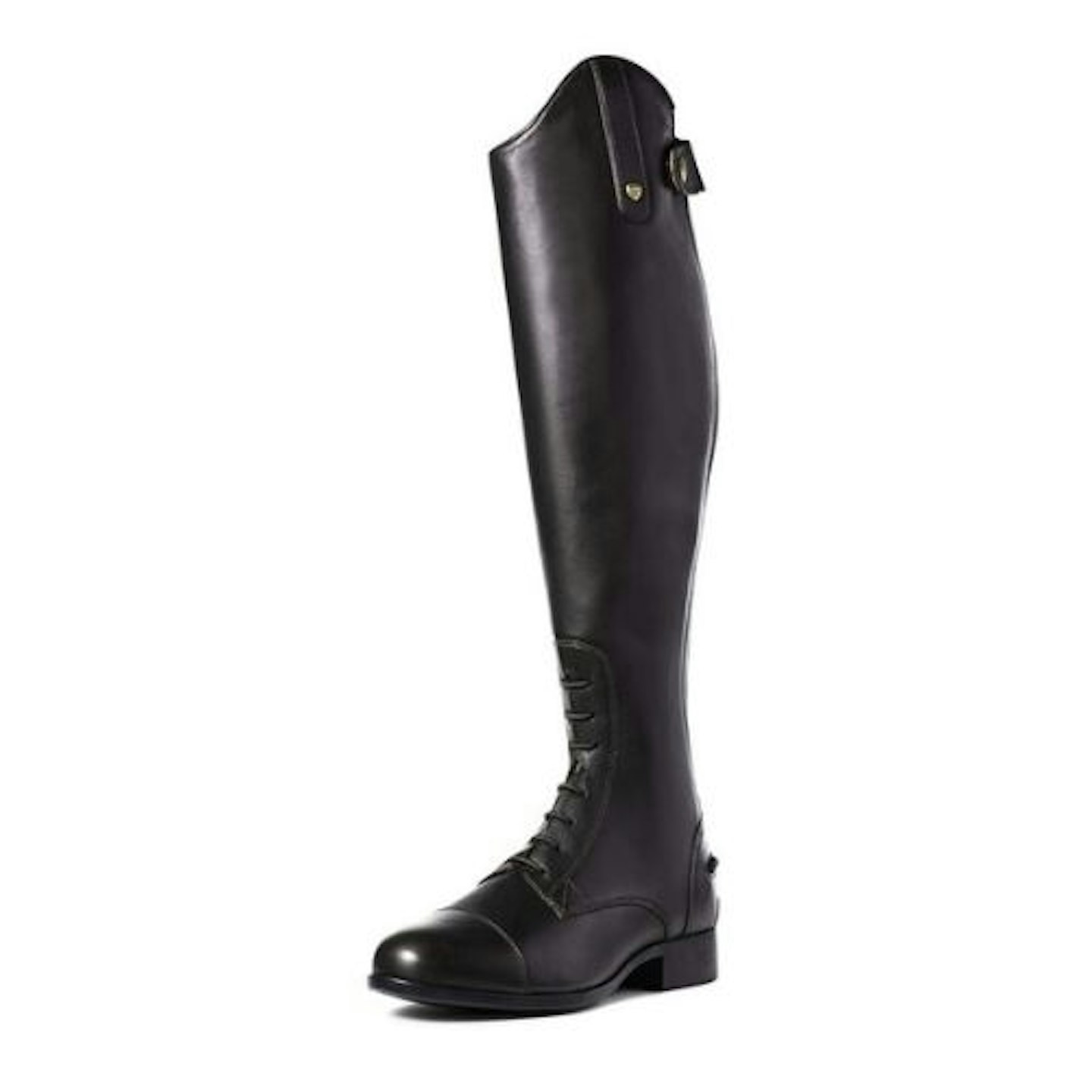 4 of 5
Heritage Contour II Field Zip Tall Riding Boot
Beautifully crafted and sophisticated in style, the Ariat Heritage Contour II is the perfect boot for all disciplines. The boots are made from a premium full-grain leather upper with a full leather lining and Ariat's 4LR™ technology for everyday comfort. These boots are perfect for those wanting a close fitted elegant look on a boot that is built to perform.
Available in: 3, 3.5, 4, 4.5, 5, 5.5, 6, 6.5, 7, 7.5, 8.5
(All boots come in a medium width with choice of an extra slim, slim, regular, full or wide calf size, and height choice of short, medium and tall.)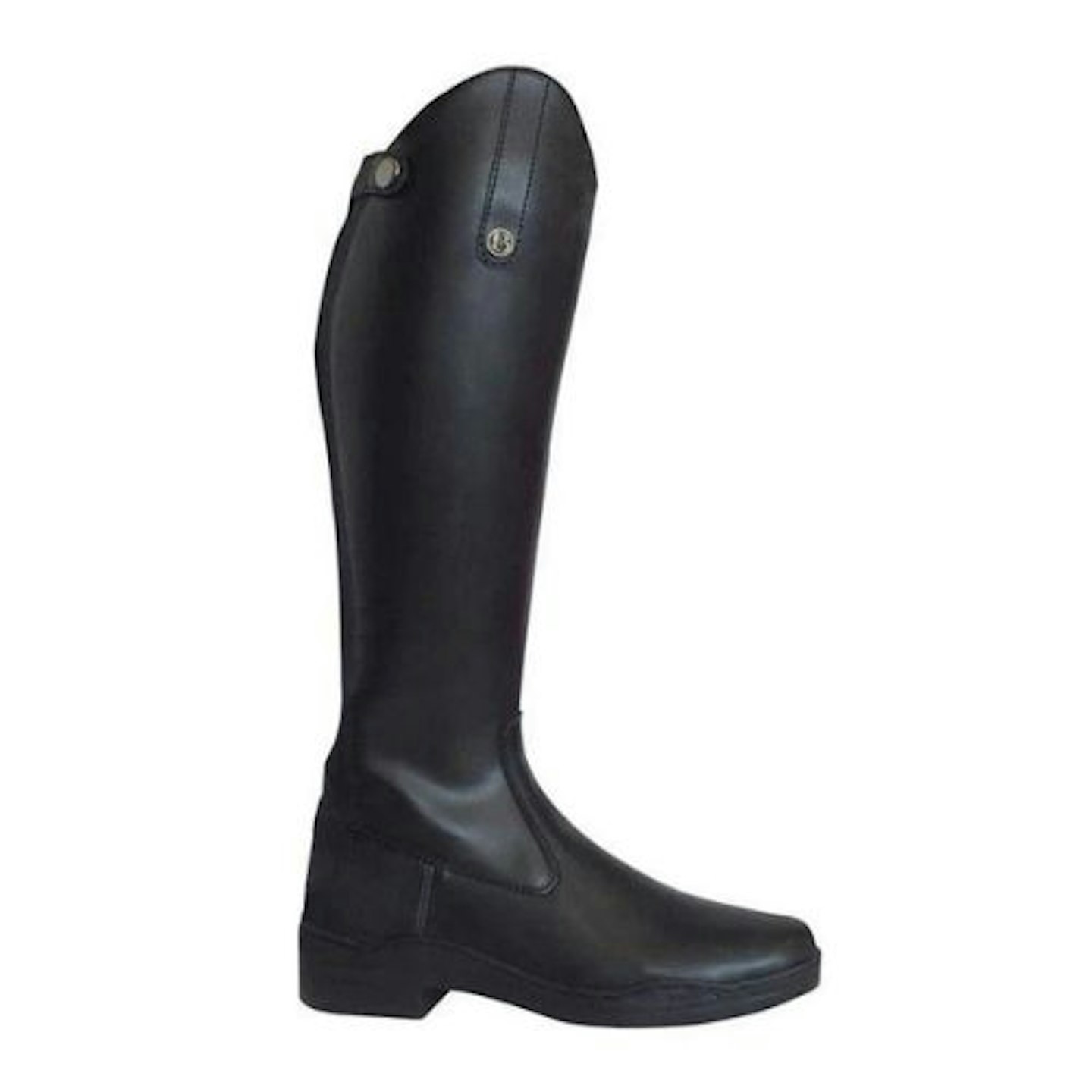 5 of 5
BROGINI Modena Long Riding Boots
These Brogini Modena Long Riding Boots are crafted from a durable synthetic leather making them suitable for vegans, they feature Flexible Sole Technology which utilises 3 flex zones in the sole for added comfort and feel.
Available in: 3.5, 4.5, 5, 6, 6.5, 7.5, 8.
(Some sizes available in wide or extra wide fit.)
Popular articles to read next
Wrist and ankle weights to add extra oomph to your home workouts