The Elvie Breast Pump has quickly become one of the best breast pump for breastfeeding mums, gaining much popularity over the years. Now the brand has added another pump to its roster: the Elvie Stride. This electric breast pump is a silver winner for Best Breast Pump in our 2023 Mother&Baby Awards – it's portable, lightweight and also prides itself on being silent.
It's designed to 'take pumping in your stride' as the cupped design means no bottles are hanging and you can quite easily go for a walk while pumping discretely and comfortably. You can also track how much milk you express with the Elvie Pump App, which also shows you how long you have been expressing for and you can save your default preference on how you'd like to express.
Pros
Hands-free
Lightweight
App controlled
Cons
More expensive than alternatives
Key features
• Hands-free pumping
• Hospital-grade performance
• Two modes: stimulation and expression
• 10 intensity settings
• 5oz/150ml cup capacity
• Elvie App available for tracking on your smartphone
• Portable and quiet
• Three-sized breast shields (with two included)
• Rechargeable with USB cable (included)
• BPA free
The Elvie Stride came with two different-sized breast shields and during the setup process on the app it helps you measure which size shield fits. The shields are also coded with a shape, such as a triangle, so that it's easy to match the shields.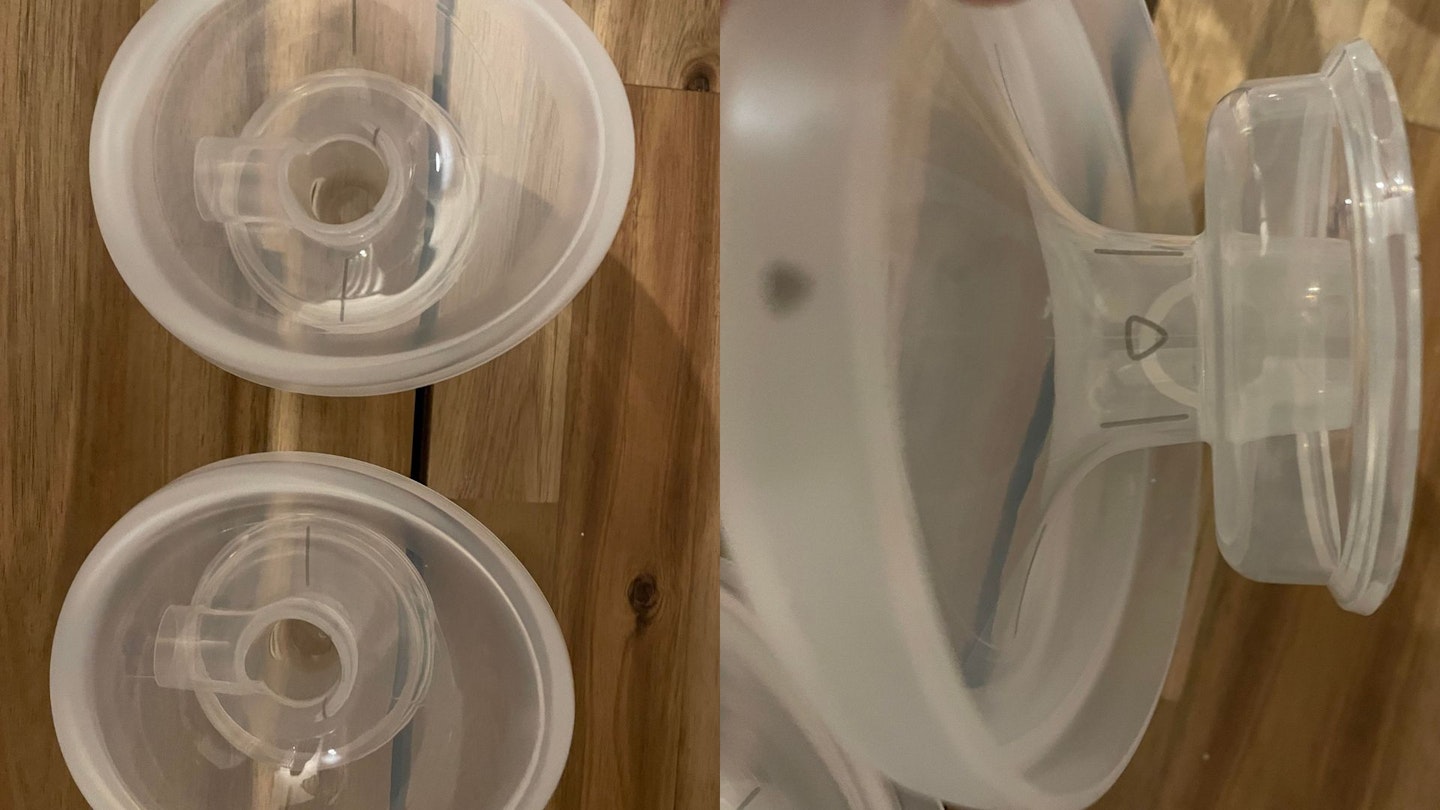 What was the product tested for?
Before the Elvie Stride, I was using a manual breast pump which would be incredibly time-consuming and I'd struggle to carry on with everyday tasks because I would be restricted to one spot in order to express. With the Elvie Stride I really wanted to test the convenience of pumping and how comfortable it was to express milk.
I found that gave me back so much freedom and most of the time I would catch myself forgetting that I was expressing milk, this was where the default timer came in handy as I knew 15 minutes was enough to express the milk I needed and I could use the Elvie app to set it to stop after this time had passed.
As the pump was electric, I was able to be hands-free while expressing, as all I would have to do is pop the breast pump cups into my bra and press go on either the app or the pump's hub. I also spent a lot of time adjusting the angle that I was expressing from, but I found that I was able to express more milk with the Elvie Stride, which I didn't need to constantly reposition than I was with my manual pump.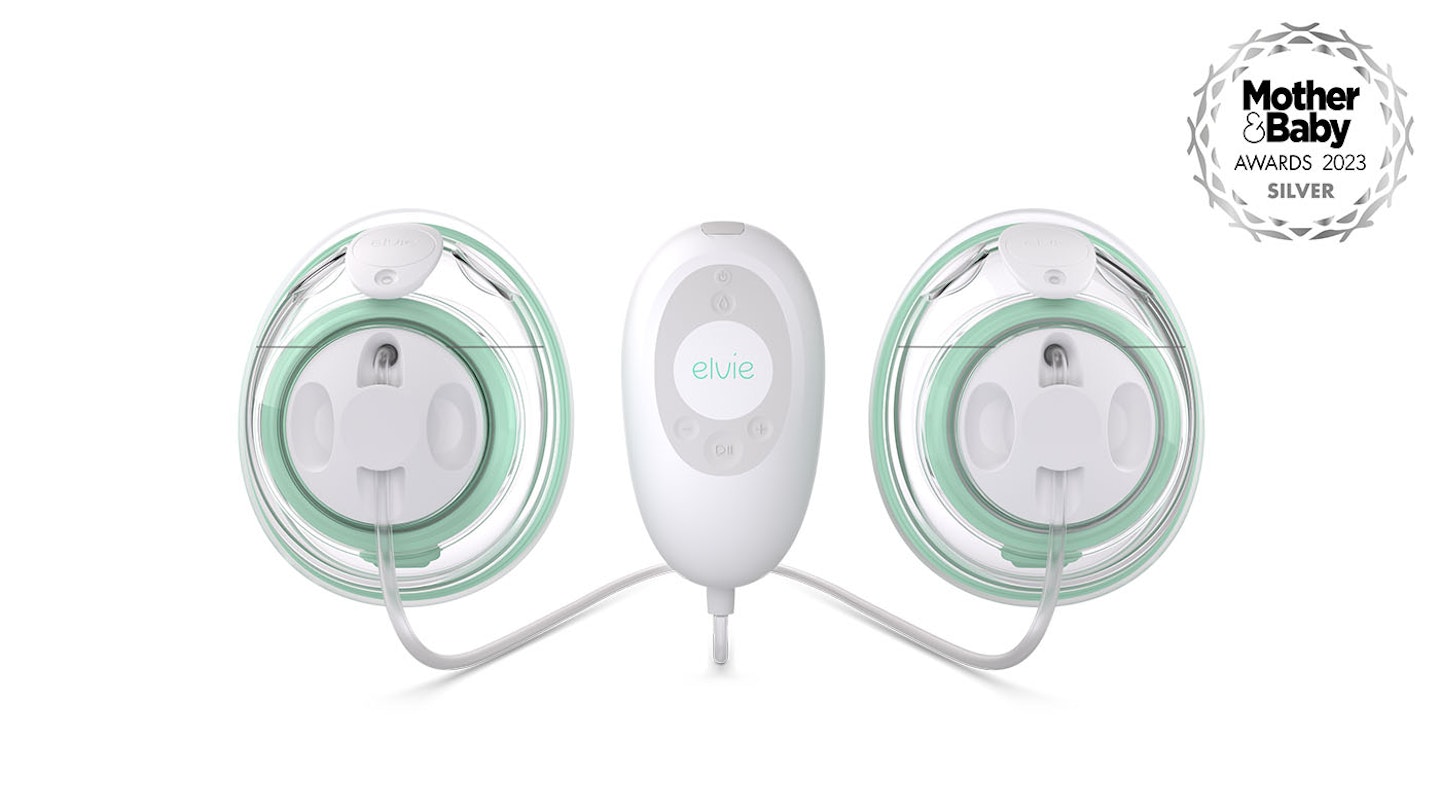 How was the test carried out?
As a working mum, I only needed expressed milk for my 11-month-old daughter during the day. To have enough milk, I would only need to express twice a day from Monday to Friday, once around 11am and once again at 4pm in order to have enough milk while I was working.
In the morning when I needed to express, I would be in the house working and would find it extremely convenient that I could still use both hands to type.
When I expressed in the afternoon, two days a week I would be on my way back from the school run. It was on the school run that I found the stride to be especially useful. The only problem I found with this however, was that I would need to wear a baggy jumper or coat as it was fairly noticeable that I had the breast cups in my nursing bra.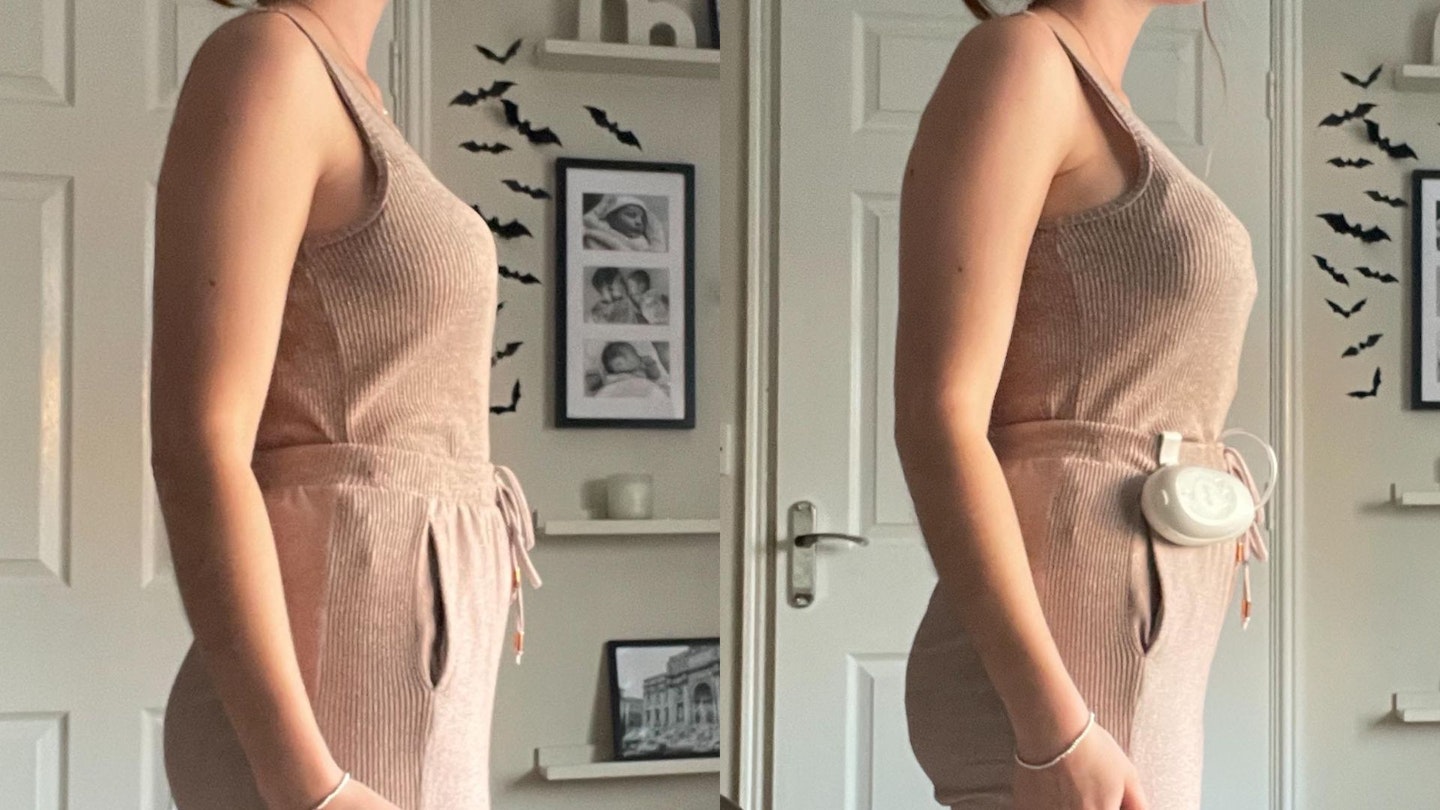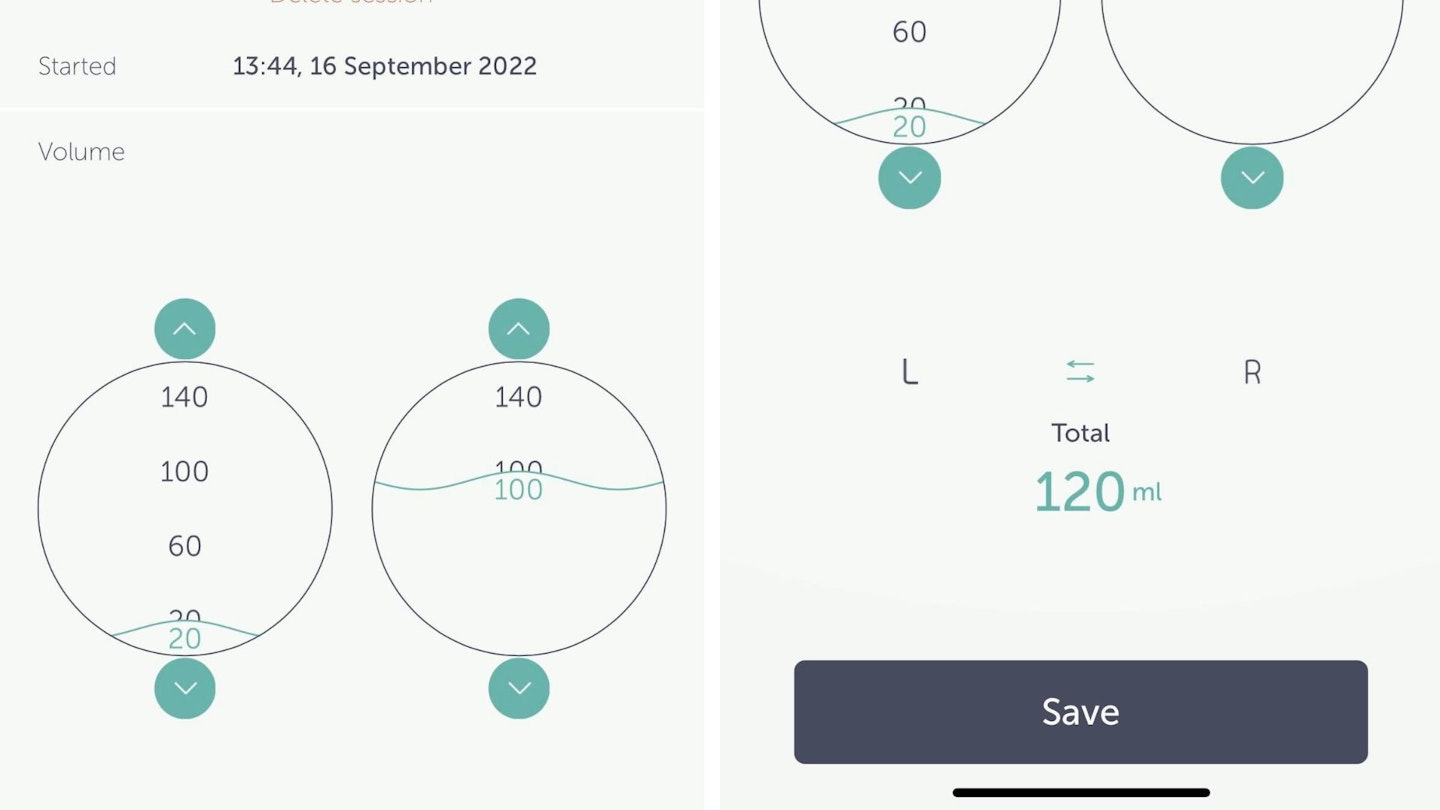 Results
Performance: I had always struggled with expressing any milk from my left breast and would normally be lucky enough to get a few drops, however with the Stride I found I could express between 20ml and 40ml every time I used it. Within just 15 minutes, I could get at least 120ml, with each breast cup being able to hold up to 150ml. The app was also incredibly straightforward to use and was always quick to load.
Usability: I found the pump to be extremely easy to use. After downloading the app, it was very straight forward connecting the pump, and it talked through each stage of the setup process in enough detail. The first time using the pump was a bit more fiddly than each time after, as you have to find which shield fits comfortably and also adjust the settings of the suction and expression which suits you most. After this though, once the pump had been sterilised and put back together, I could easily fit it and press the 'go' button on the app or hub.
Build: The Elvie Stride is easy to assemble and the app talks you through setting the pump up step by step too, which is extremely useful. The breast shields are sturdy and can be laid flat when you have finished expressing. The seals are very secure as even when tipped upside down, I found that the milk doesn't leak even through the caps where you pour out the milk.
Pros
• Hands-free
• Lightweight
• App controlled
Cons
• Expensive
• Takes a long time to fully charge
• Quite bulky
Final thoughts
Before using the pump, I had already heard wonderful things about how convenient and easy-to-use Elvie pumps are. I completely agree with what people say and found the overall convenience of the product, such as not having to attach bottles to the pump, really useful.
When following the setup instructions on the app, it stated to sterilise the cup front, seals, breast shield, diaphragm and valve with boiled water for five minutes; I found this to be quite inconvenient as when rushing around, I find it easier to throw everything in a steriliser. This added on a bit of time to the sterilising process, as I would have to drain the water and allow the pump pieces to dry before using.
The hub was quite noisy if you weren't stood up with it attached to you, but otherwise, it was as quiet as expected. But I loved that I could still express when I had to leave the house, as the hub would clip onto my trousers and a comfortable jumper or T-shirt would easily hide the tubes.
Overall, I found that I could completely trust the Elvie Stride when I was expressing and freely move around as I know the milk was being stored securely and the seals prevented leaks. Despite it being more expensive than other electric breast pumps on the market, priced at £299, I would definitely pay more knowing that it's reliable, handy and comfortable to use.