When it comes to dressing up your children's bedroom, picking the right bed can be a difficult task. You want enough space underneath to fit boxes or even a trundle to pull out for sleepovers. If you have a particularly small home, toddler beds with storage might be the best choice for you.
These small beds are compact but efficient - and it's surprising how many places you can fit extra storage under and around a bed. From underneath the bed with drawers or extra shelves at the foot of the bed, you can ensure that every child has their own space.
So, there should be no more toys laying around with these best toddler beds with storage included - although we can't promise anything! At least you'll have extra space for clothes, accessories and other toddler bits that you'll need through their development.
What is the best bed for my toddler?
As we mentioned, it can be hard to know which bed is exactly the best one for you and your family. Those children grow up quickly, so investing in a toddler bed that's durable and useful is a perfect option. On the other hand, you don't have to splash too much on a bed for it to be comfortable, cosy and clean.
These transitional beds are perfect for children around the age of two when they start to get a little bigger but are not ready for a full-sized single bed yet. Finding a toddler bed that's a good budget for you while also efficient to put up isn't hard if you know where to look. You want something that's durable but not too expensive for when you have to move to a bigger bed.
Something you may also want to consider is a railing that can fit onto toddler beds. Whether removable or built-in, they're a great way to make sure your child stays safe and doesn't fall out of bed at night. While they're still young, it may be a good investment when moving up to a big bed.
The best toddler beds with storage 2022
Best themed toddler bed with storage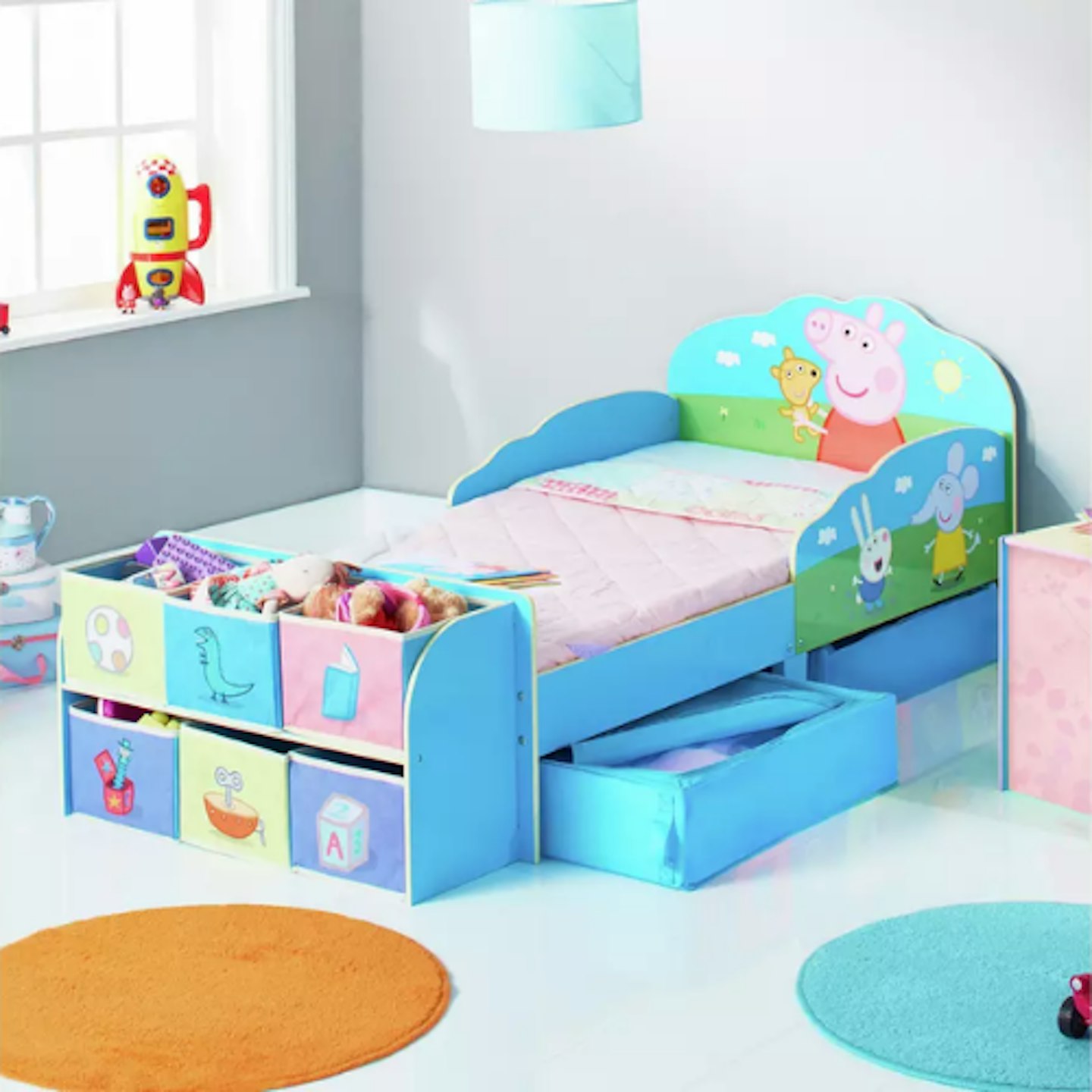 Argos
Description
Lots of children love Peppa Pig, and we love this themed bed that has loads of fun storage
Best toddler bed with storage and trundle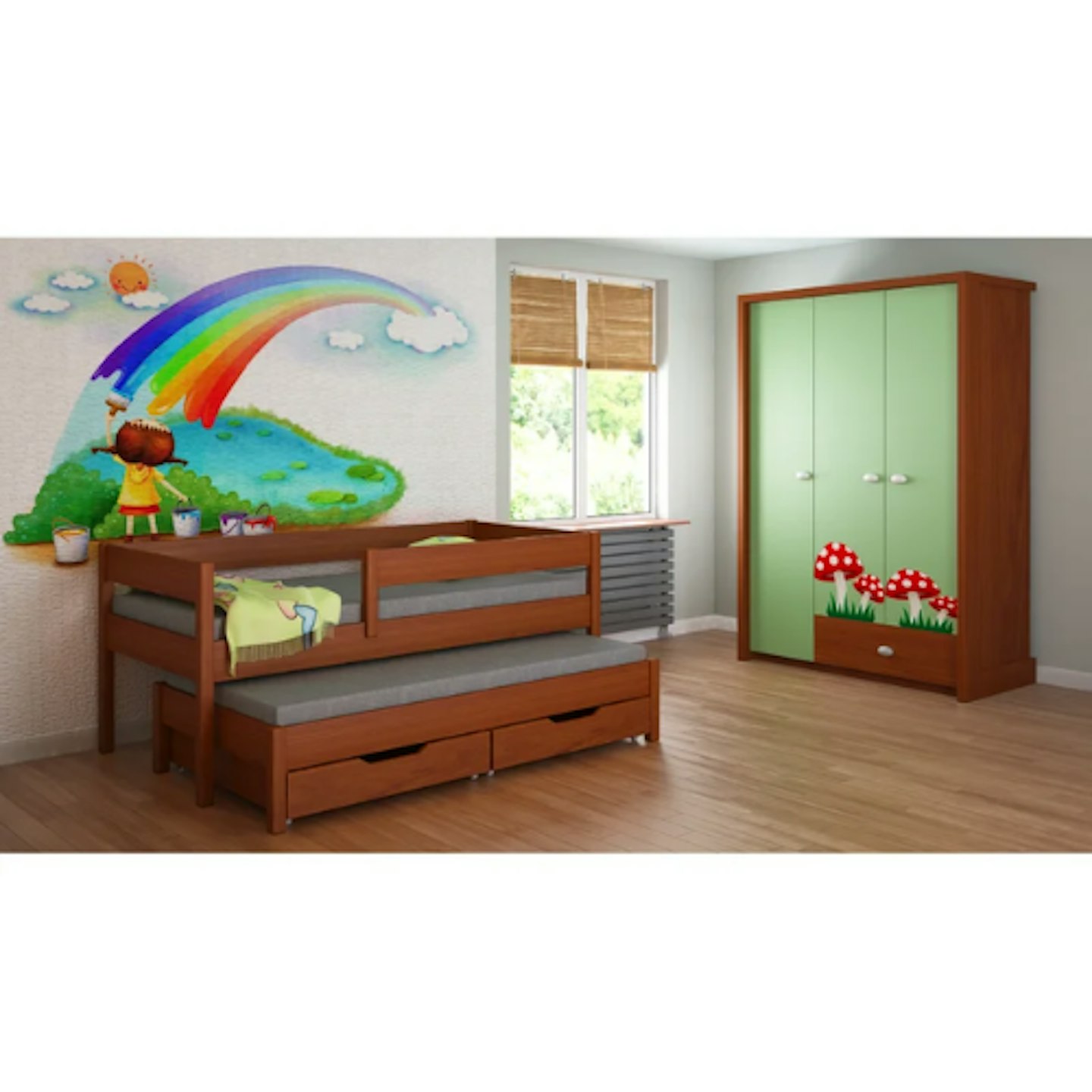 Wayfair
Description
If your child is a fan of sleepovers, play dates or if you generally have lots of guests round
Best budget toddler bed with storage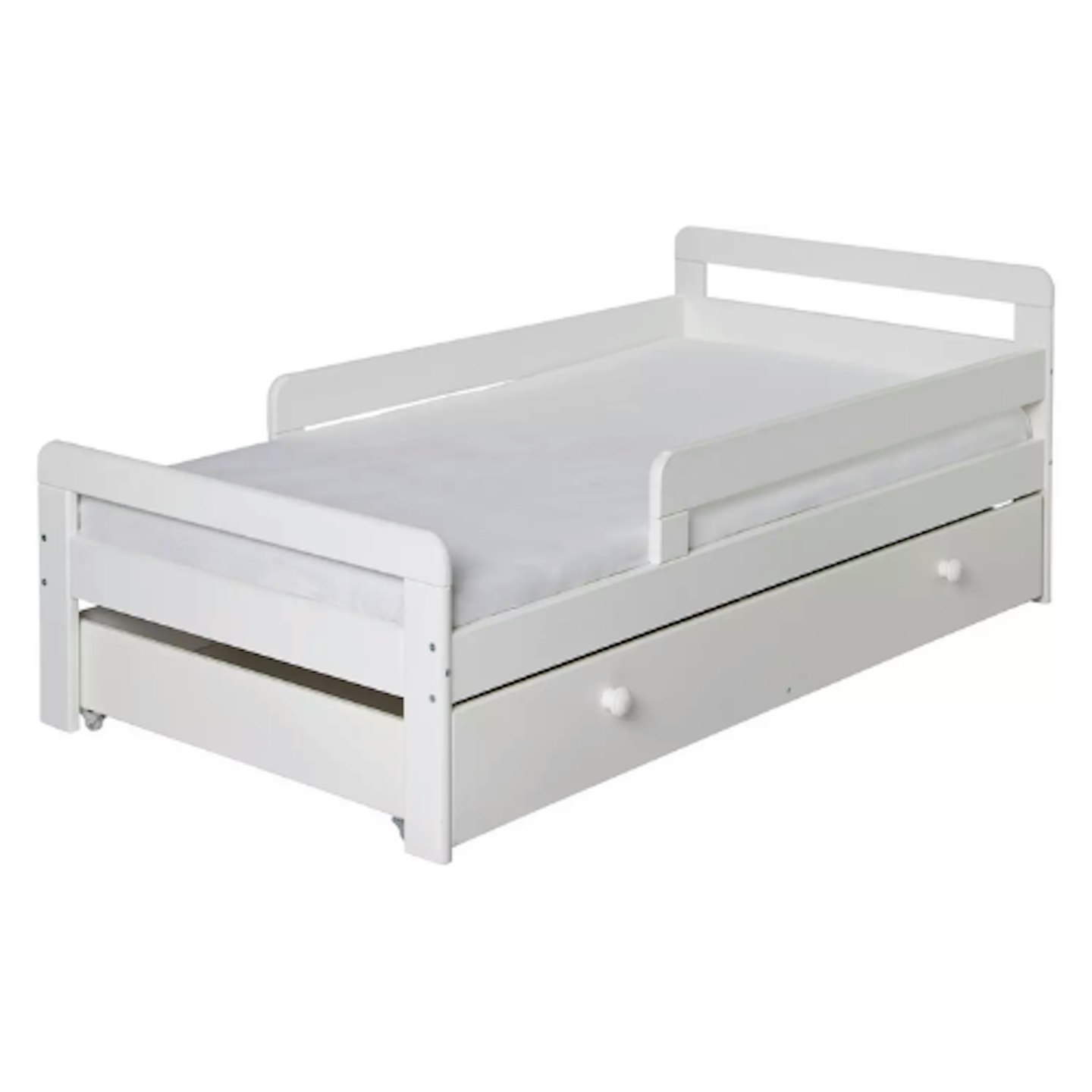 Habitat
Description
A great high street option, you can grab this Habitat toddler bed frame from Argos which your
Best toddler bed with storage and mattress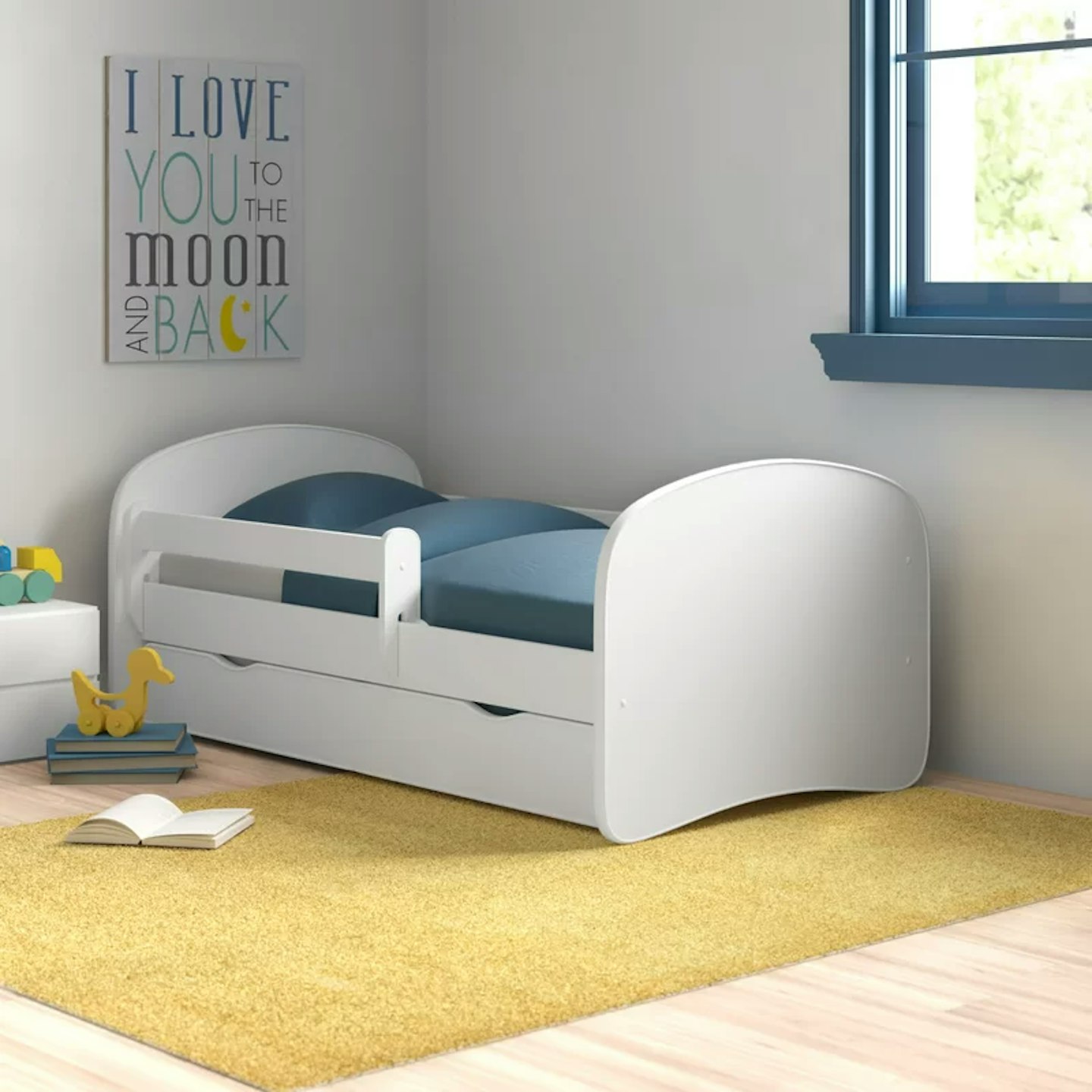 Zipcode Design
Description
Sometimes, you don't want to have to buy anything extra with new purchases, so if you're looking
Best toddler storage bed with headboard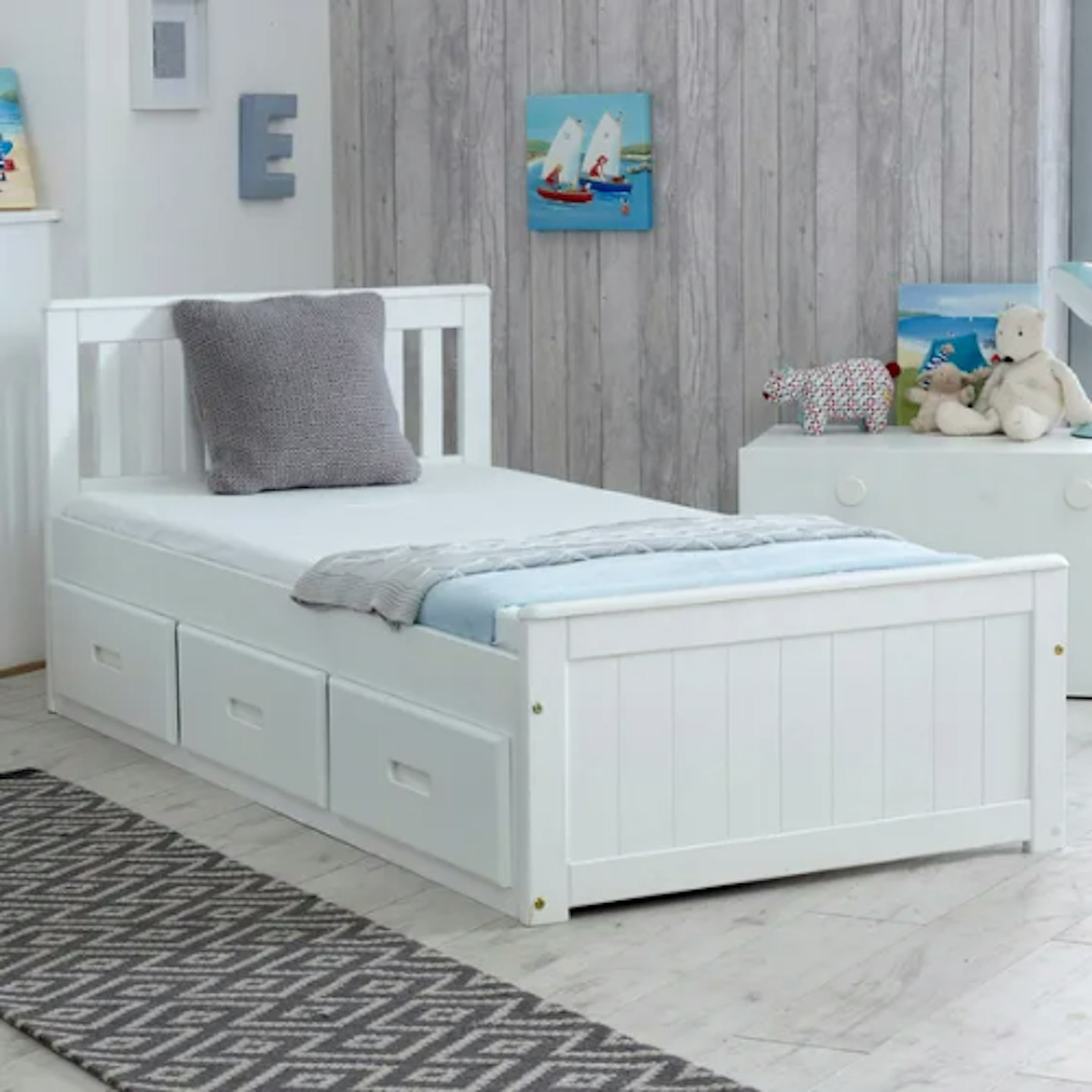 Dunelm
Description
This traditional-style Dunelm storage bed has no guardrails so is better for growing older
Best low sleeper toddler bed with storage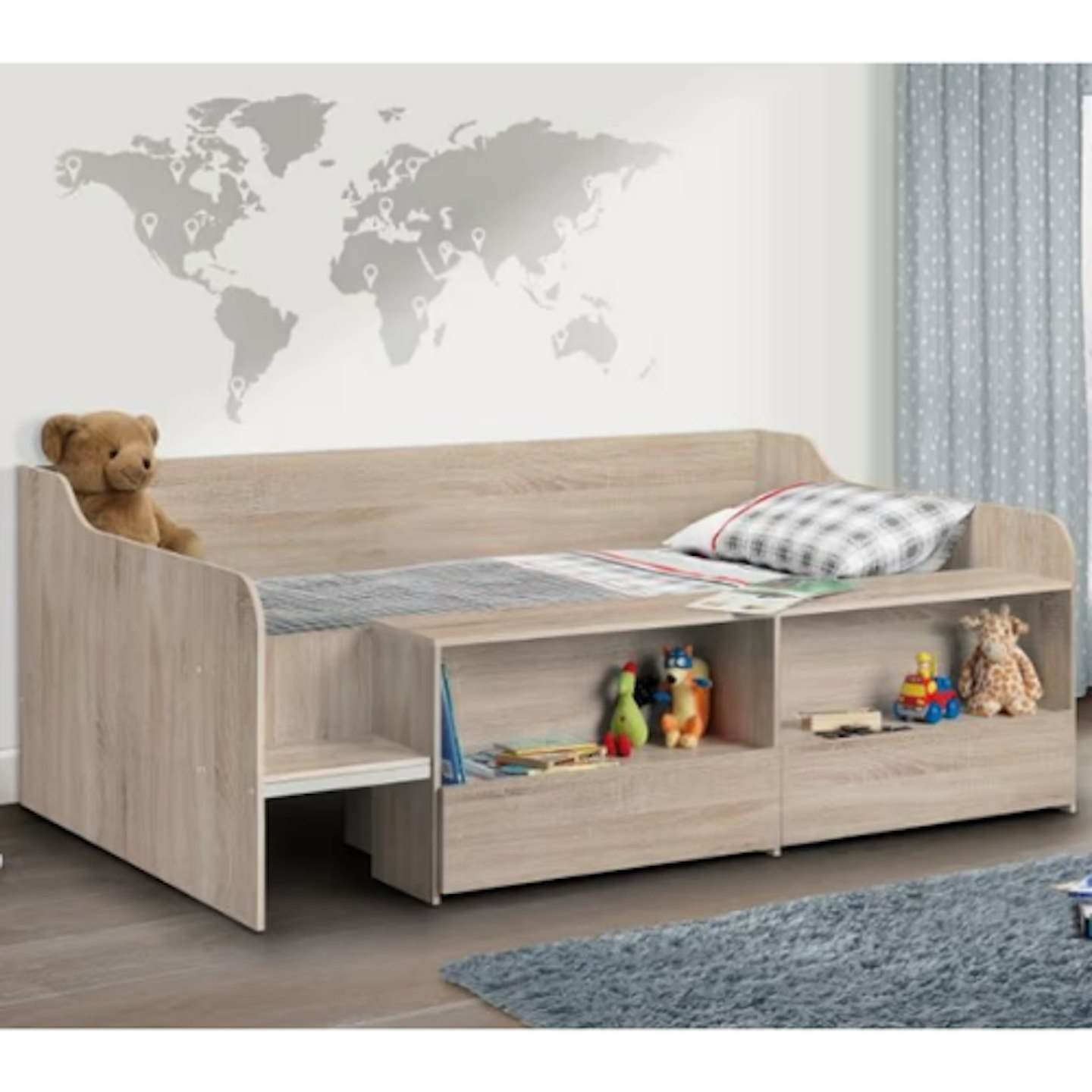 Happy Beds
Description
This modern-style oak bed will fit into any house that's looking for a contemporary way to save
Best easy-to-assemble toddler bed with storage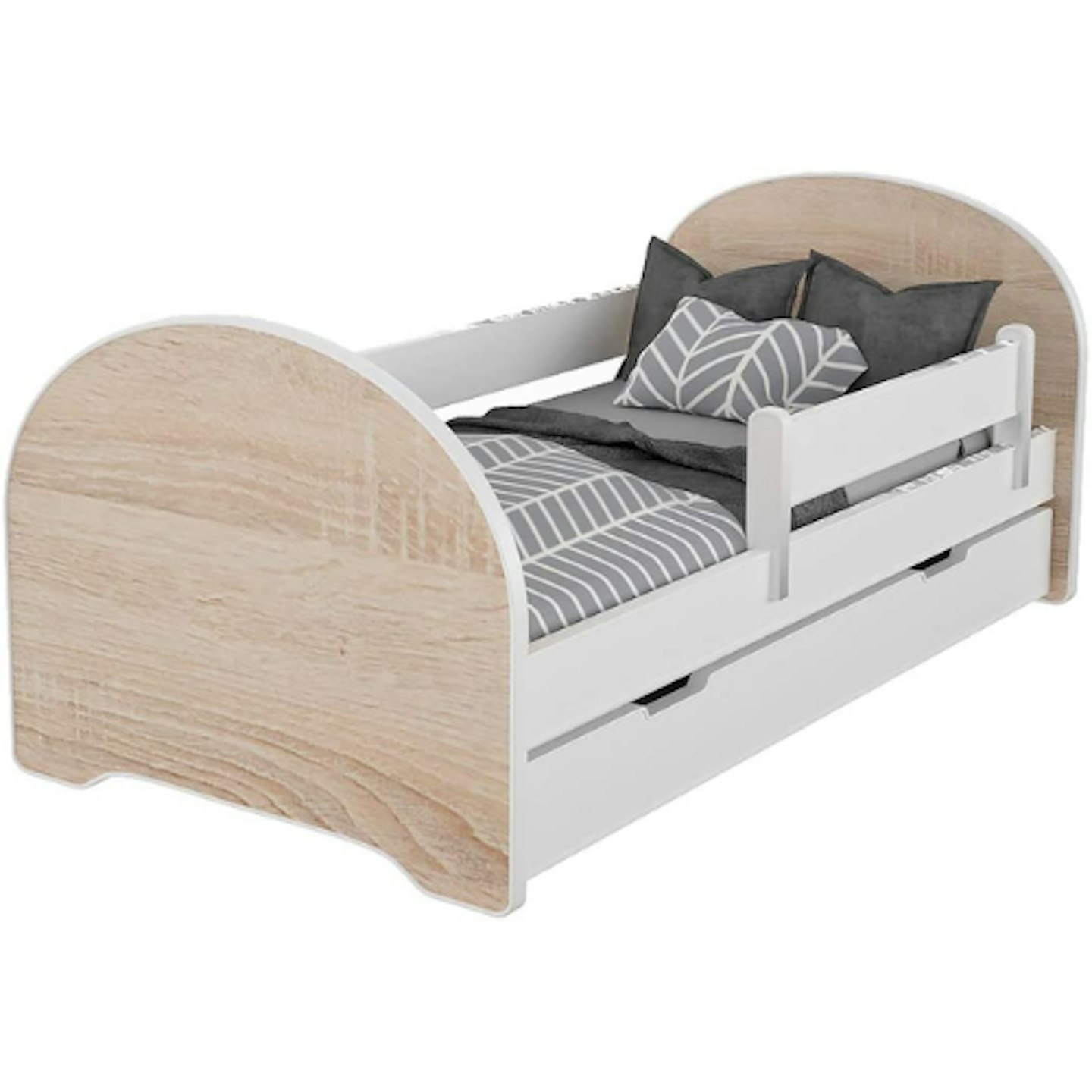 Amazon
Description
Not all beds have to be hard to set up with loads of instructions, sometimes we like things to be
Best basic toddler bed with storage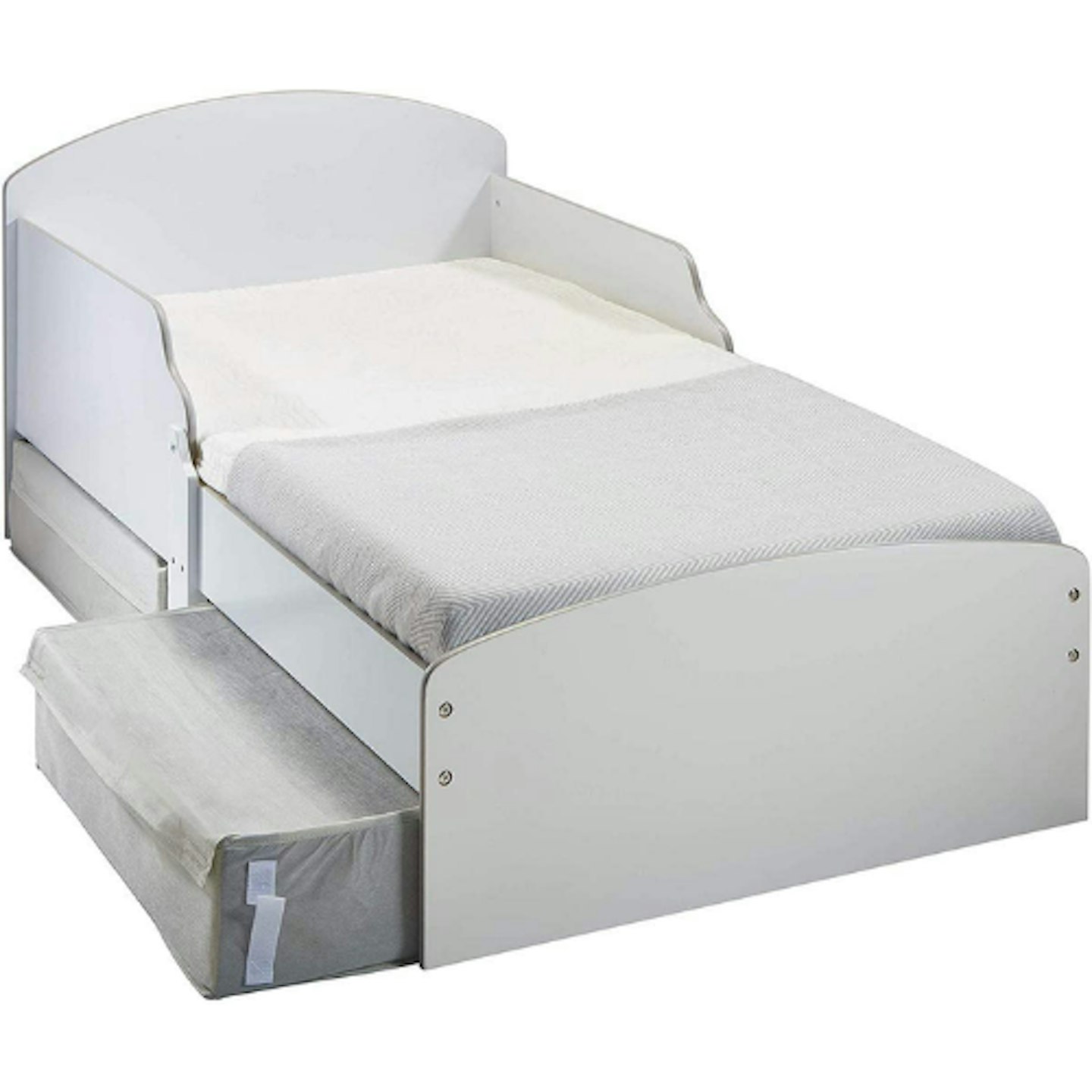 Amazon
Description
You don't have to splash out hundreds on a new bed for your toddler if you don't think it's worth
Best solid wood toddler bed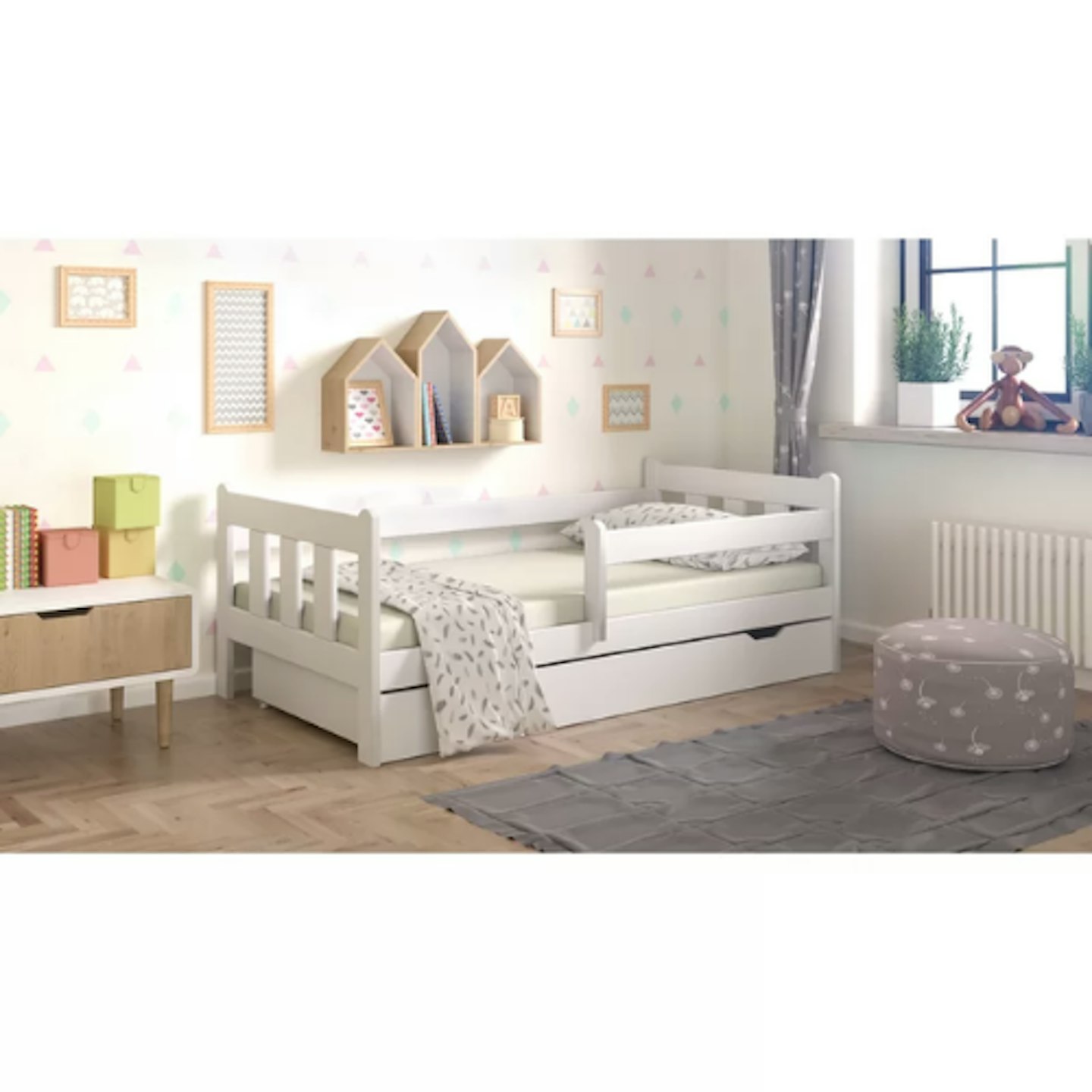 Wayfair
Description
Durable solid wood is a great investment in furniture if you're looking for something that's going
Best toddler loft bed with storage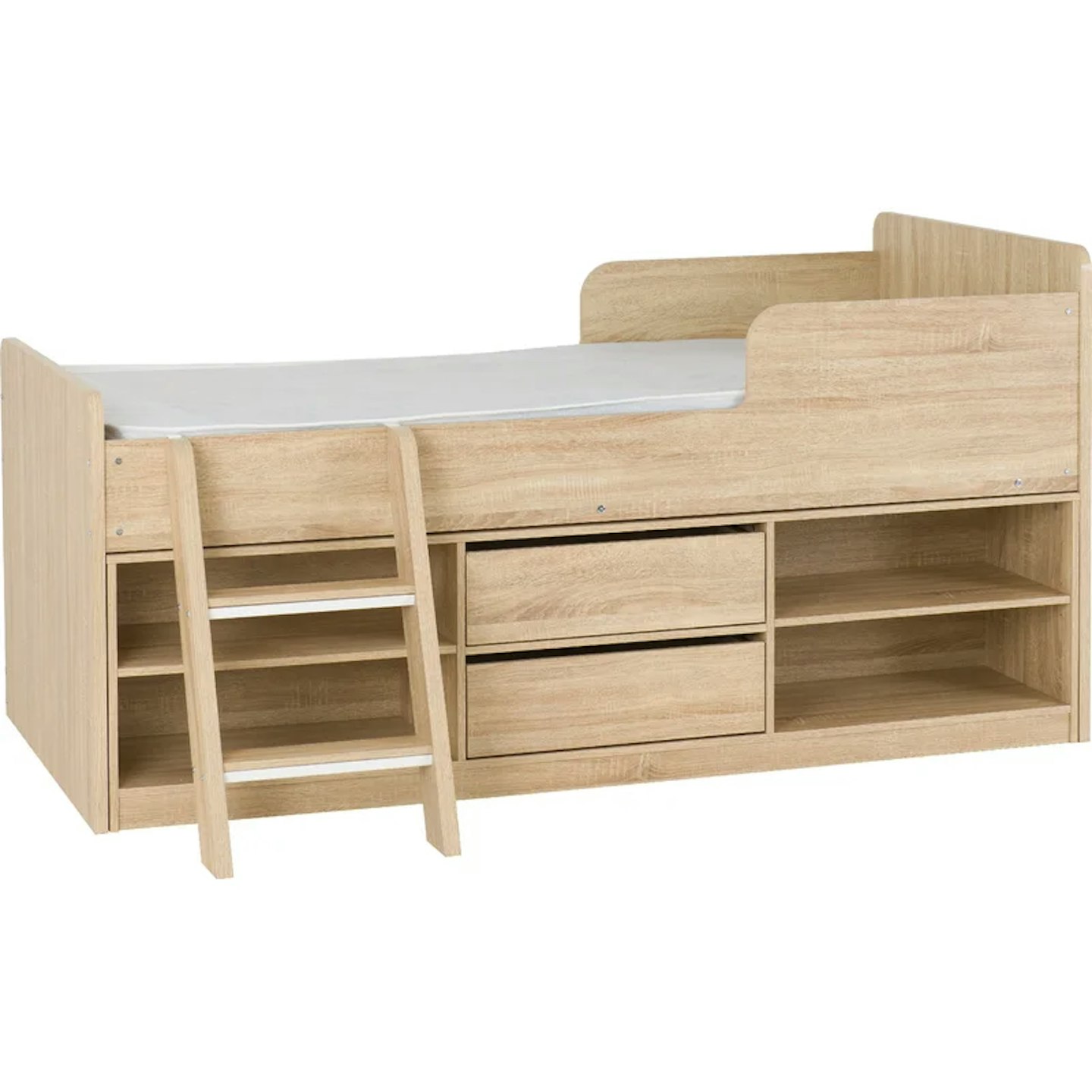 Wayfair
Description
Available in oak, grey or white, this Isabelle & Max loft-style toddler bed has masses of storage
More in toddler reads
Toddler pillows – when can you use one and which ones are best?