You may have never considered beach wagons for kids when choosing travel essentials for your family, but they can be a lifesaver for holidays and day trips. If you have more than one younger child, travel strollers and prams can become more fuss than convenience, so getting one of the many beach wagons for kids on the market can be a game changer.
Beach wagons for kids are designed like an old-school pull-along wagon, but are more durable and have space for your little ones to sit down comfortably in. Children will love going for a ride in their wagon, while you pull them with ease. No more "my legs hurt" every 5 minutes, your kids can travel in style - and if they do fancy walking, you can use it to pull your bags and beach toys.
When selecting a beach wagon, you'll want one large enough for your children while still being easily portable, plus you'll need one that's easy to pull alone. Beach wagons for kids are designed for convenience, so make sure the one you pick will make things easier for you when out and about with your children.
Editor's Choice
• Best budget beach wagon for kids: Radio Flyer 3957A EZ Wagon with Canopy
• Best beach wagon for larger families: WonderFold W4 Luxe Stroller Wagon
• Best beach wagon for all weathers: Delta Children Jeep Deluxe Wrangler Stroller Wagon
To help you with your choice for your next family holiday, we have put together a list of the best beach wagons for kids. We have taken into consideration price, design, and capacity when choosing our favourites in the list down below.
The best beach wagons for kids 2023
Best budget beach wagon for kids
Description
The Radio Flyer Wagon with Canopy is an easy to clean, affordable option that fit your children
Pros
Wipe clean fabric
One hand fold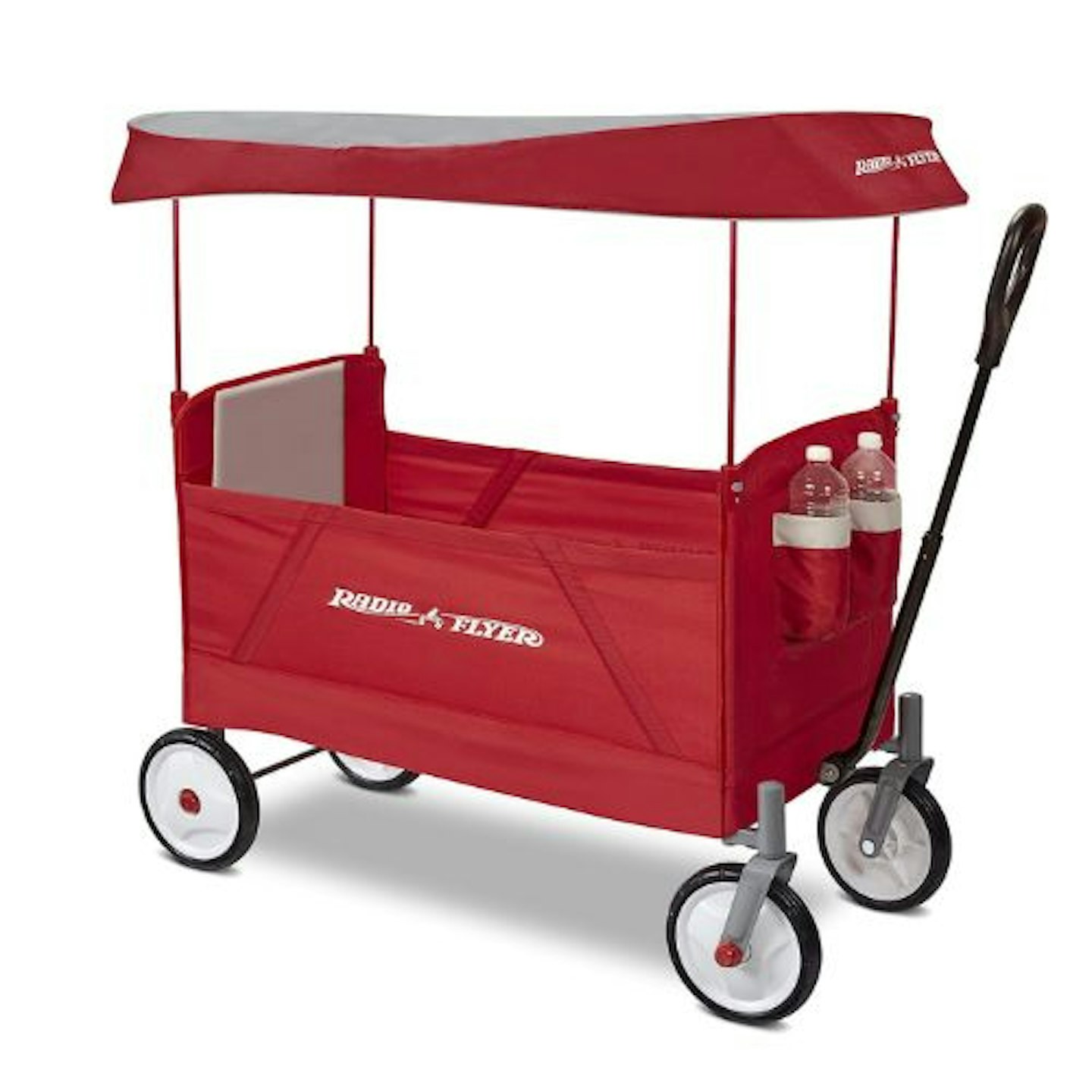 Best beach wagon for larger families
Description
Designed to be the ultimate travel companion for families that have multiple young children, the
Pros
Adjustable - grows with your child
Can pull or push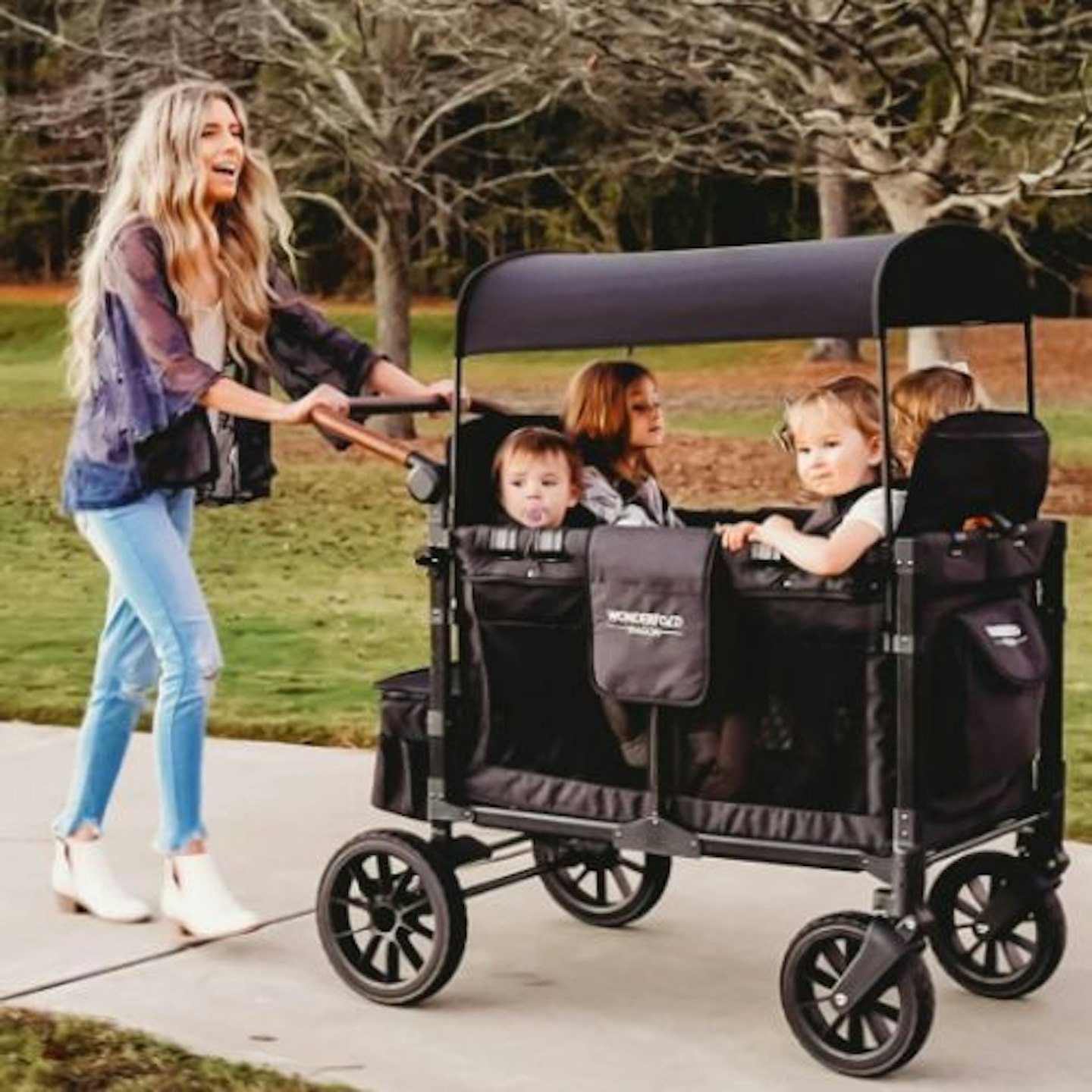 Best wagon for camping
Description
With a large capacity and versatile design, the ZZCX Wagon Stroller for Kids is an easy-going
Pros
Adjustable handle
Larger weight capacity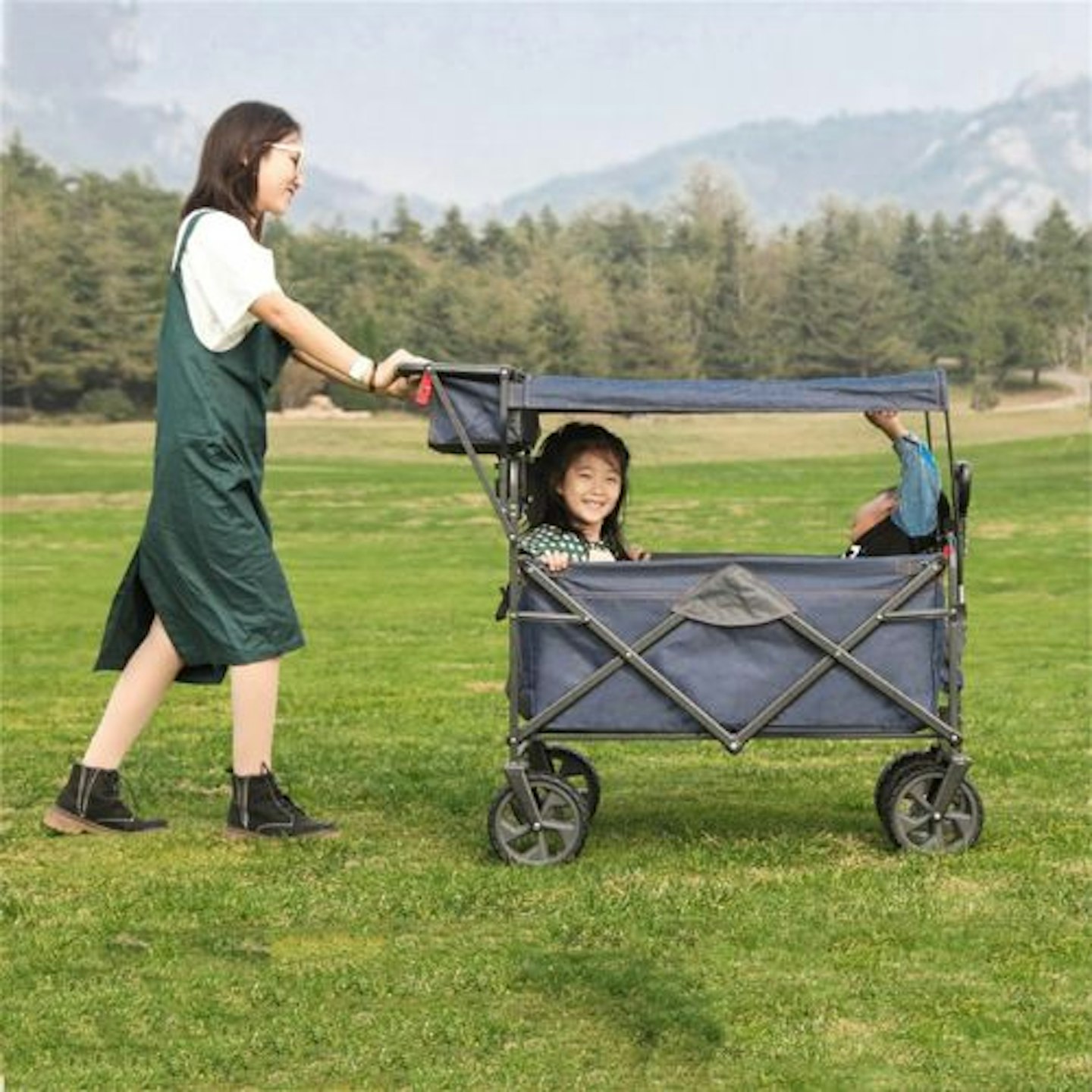 Best two-seater beach wagon for kids
Description
With handles on both sides for convenience, the COSTWAY Push Pull Stroller Wagon can tackle any
Pros
Durable and sturdy
Several storage options
Cons
Not as compact when folded as others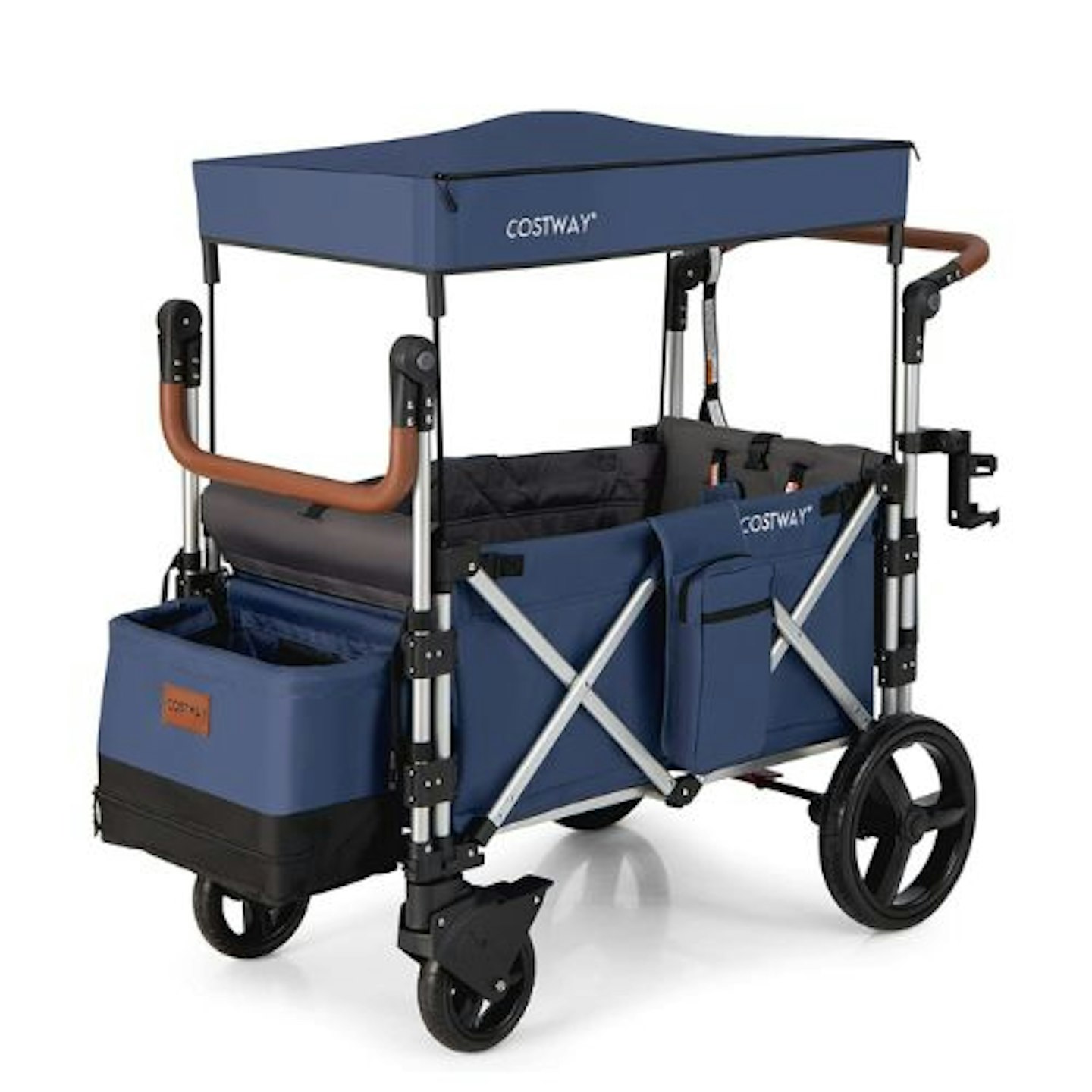 Best beach wagon for all weathers
Description
Travel with your kids and luggage easily thanks to the Delta Children Jeep Deluxe Wrangler
Pros
Durable design
Compact fold
Cons
Seems better for older children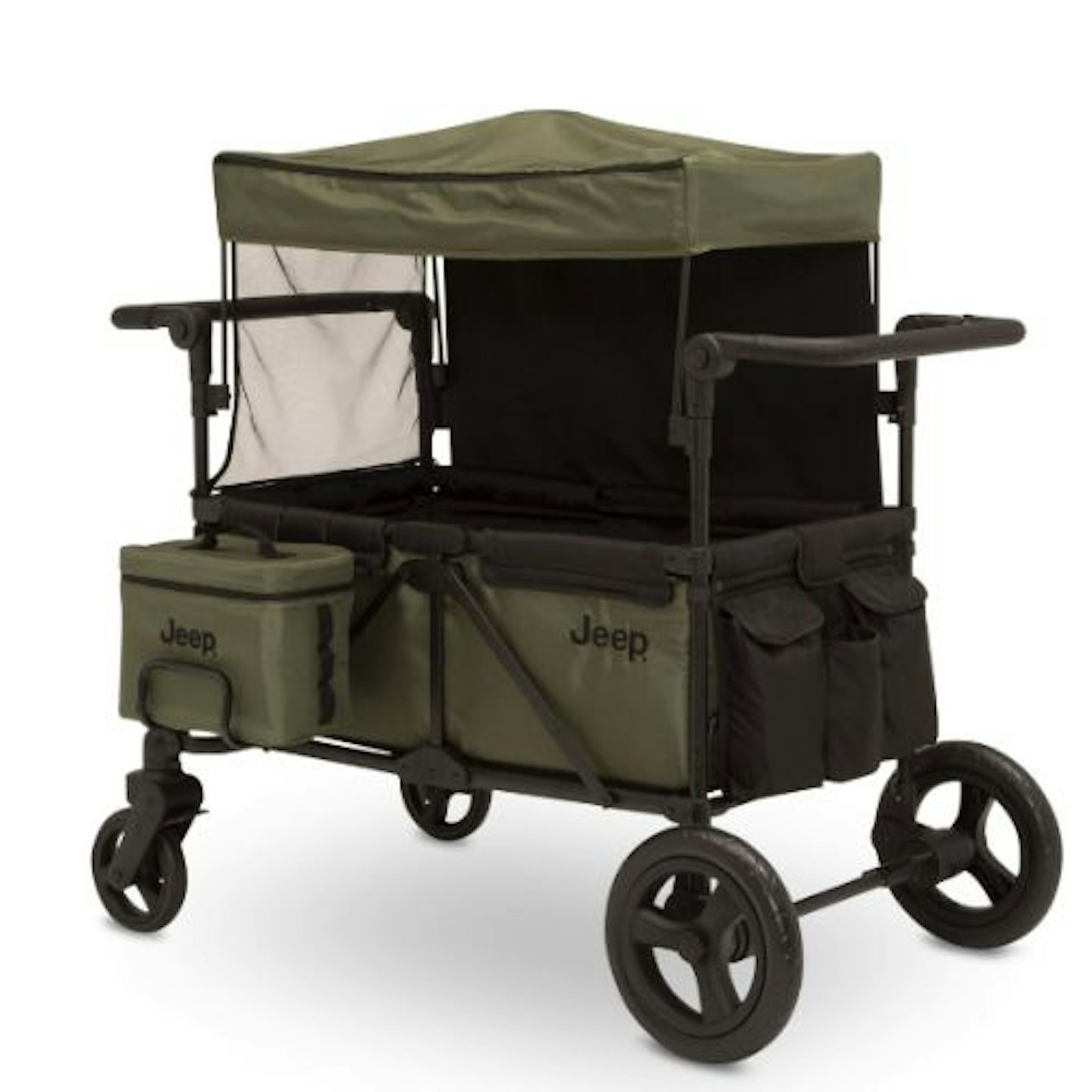 Best small beach wagon for kids
Description
Coming in two colours, the hauck Wagon Eco Mobil is a fabulous wagon choice, with a plethora of
Pros
Comfortable seats
Robust design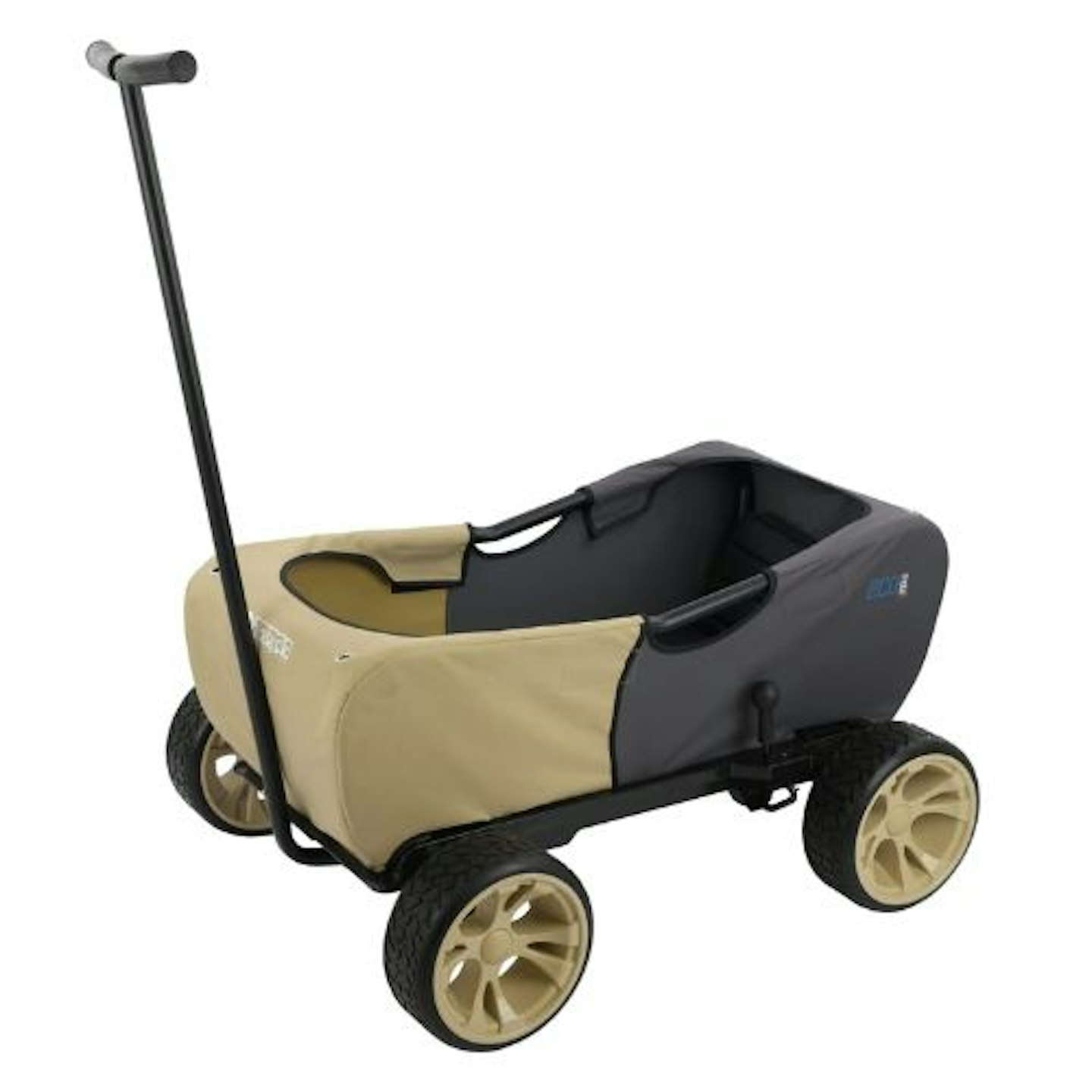 What should you consider when choosing a beach wagon for kids?
Size - You'll want one that's large enough for your needs, but not so big that you can't fit it in your car when folded.
Capacity - Make sure the wagon you pick can fit all your children comfortably, plus any bags or baggage.
Features - There are loads of features that can come in handy so bear that in mind when looking at wagons.
Price - Beach wagons can be pricey, so carefully consider your budget and stick to it. There are affordable options.
Are beach wagons safe for kids?
Some parents may be sceptical about using a beach wagon for pulling/pushing around children but as long as the wagon is designed to hold children and has the right capacity, using a wagon is completely safe for children. Just double-check the age suitability works for your children.
How old should a child be for a wagon?
We wouldn't recommend putting a baby under 6 months old in a beach wagon - other than that, if your wagon of choice is suitable for your children's ages, you're good to go. It's also up to your parental preference whether your little one is ready to travel in a beach wagon.
Eve Miller is a Commercial Content Writer for Mother&Baby, working for Bauer Media for over two years. She is passionate about beauty, creative writing, and women's healthcare.