Rihanna shocked the world last night when she debuted her baby bump, and in true Rihanna-style, we wouldn't expect any less. The most fashionable pregnancy announcement out there yet? We think so.
Wearing a stunning vintage 1996 Chanel Pink Silk Puffer Coat, Rihanna showed off her bump while walking around snowy New York City. The paparazzi photos show a glowing Rihanna, with a sole focus on her bare bump under the gorgeous bright pink Chanel coat.
Keeping it simple, pairing the statement coat with some oversized denim, the laid-back look is all anyone is talking about. Now, while we're not ready to splash £7,000+ on the exact pink coat Rihanna wore, we've found some great similar styles you can buy for a fraction of the cost.
Shop our top pick of the best Rihanna-style pink coats to channel her maternity fashion here. Be quick, because with anything Rihanna wears, stock doesn't tend to last long.
Shop: The Best Pink Coats Rihanna Style
The best pink coats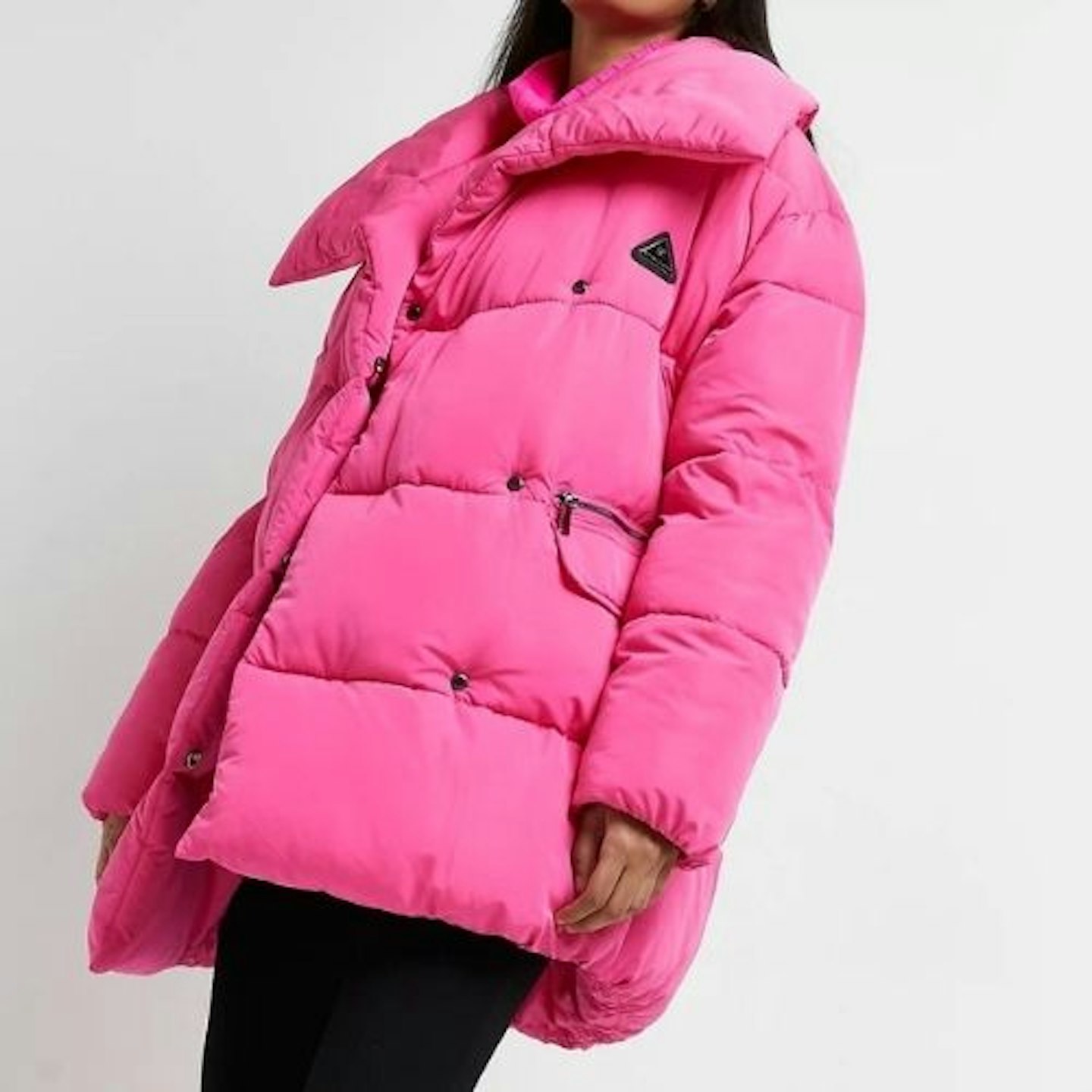 1 of 9
Pink Oversized Puffer Coat
An amazing dupe for the hot pink coat, this offering from River Island is perfectly oversized and perfect for hiding your bump when you choose – or wear open for a Rihanna style pregnancy reveal.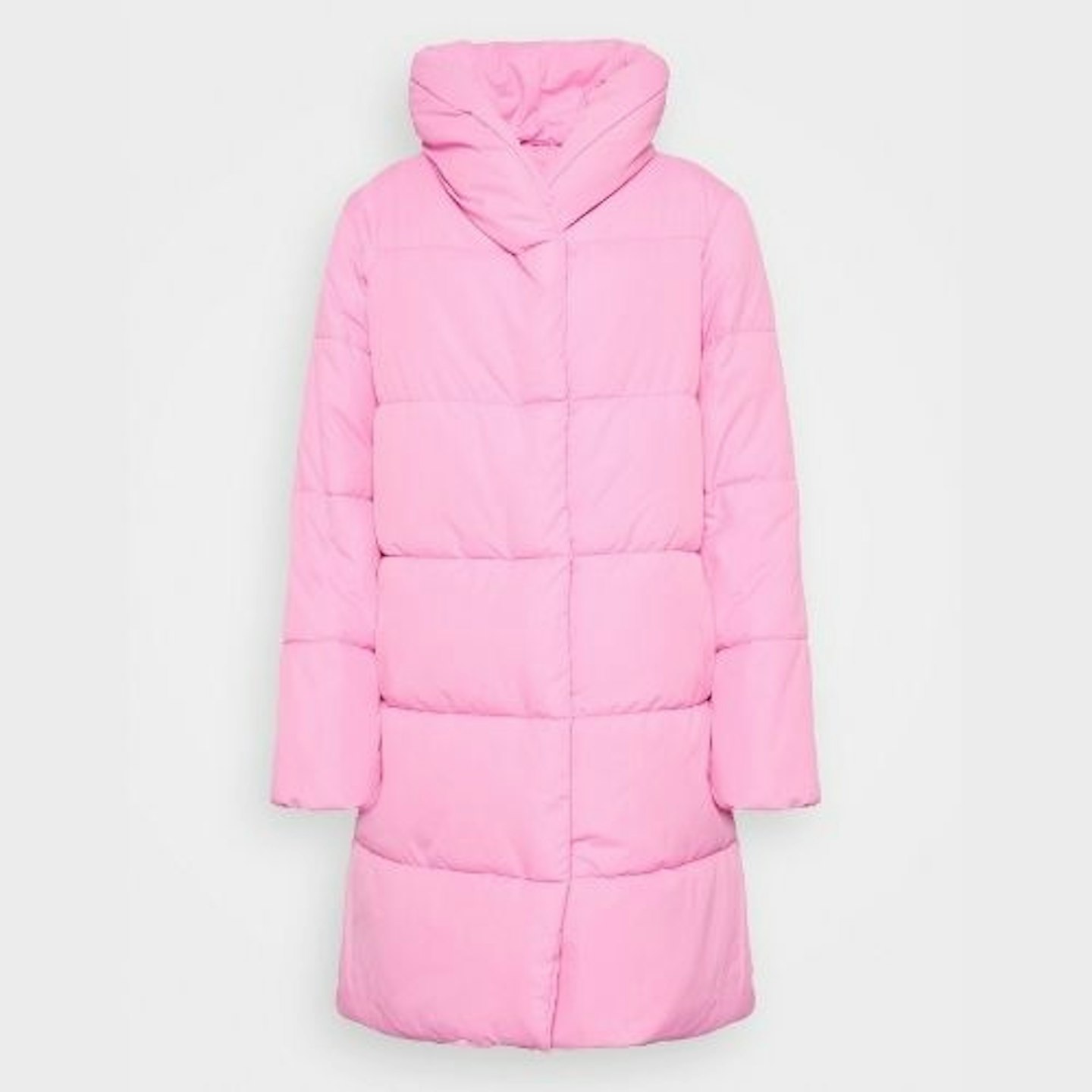 2 of 9
Viloui Padded Collar Jacket
Lighter in the shade of pink, this padded coat is perfect to stand out against the crowd in the winter seasons.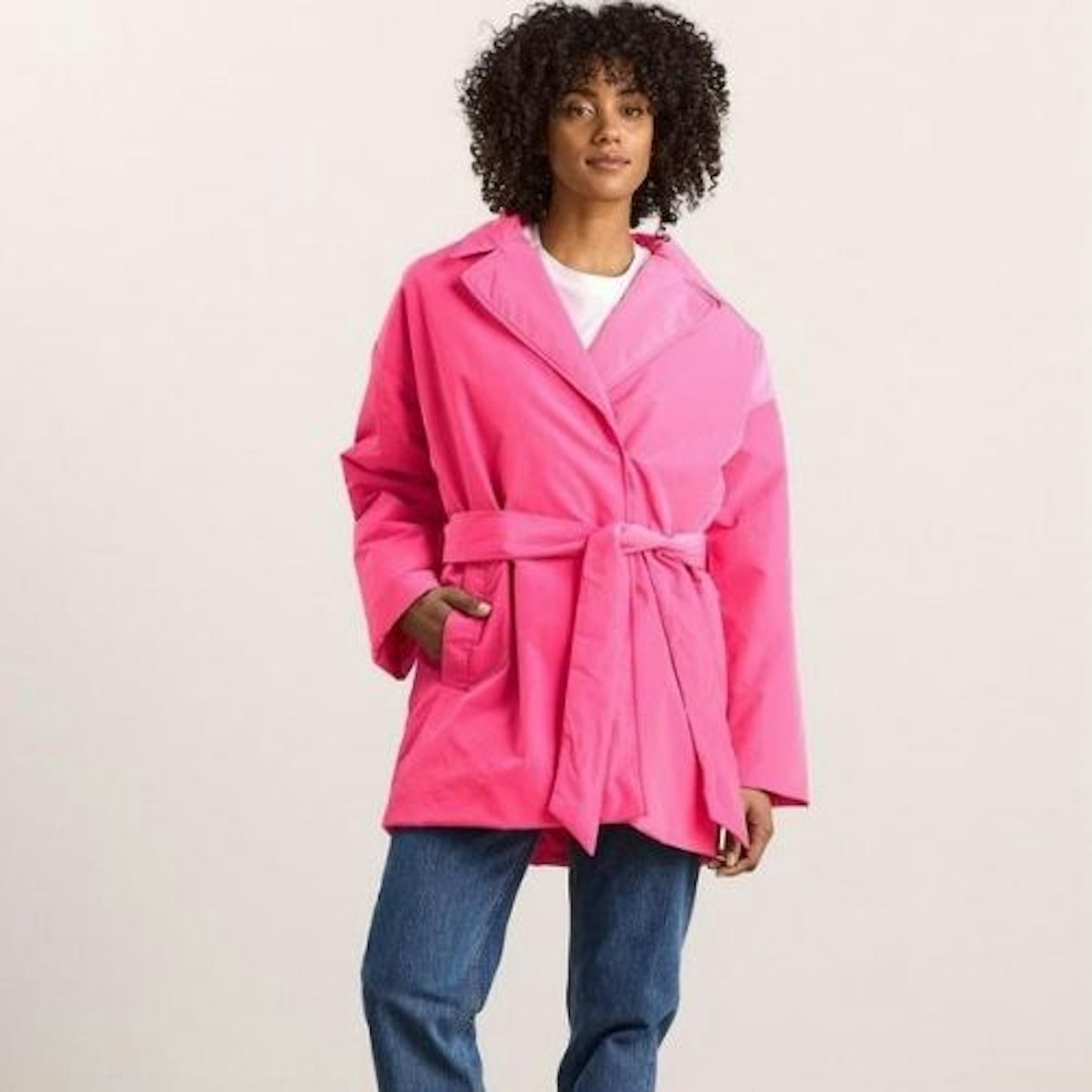 3 of 9
Lightly padded coat with tie belt
In a shorter silhouette, this statement coat is wonderfully hot pink and features a flattering tie waist, perfect for wear in your first trimester as well as post-baby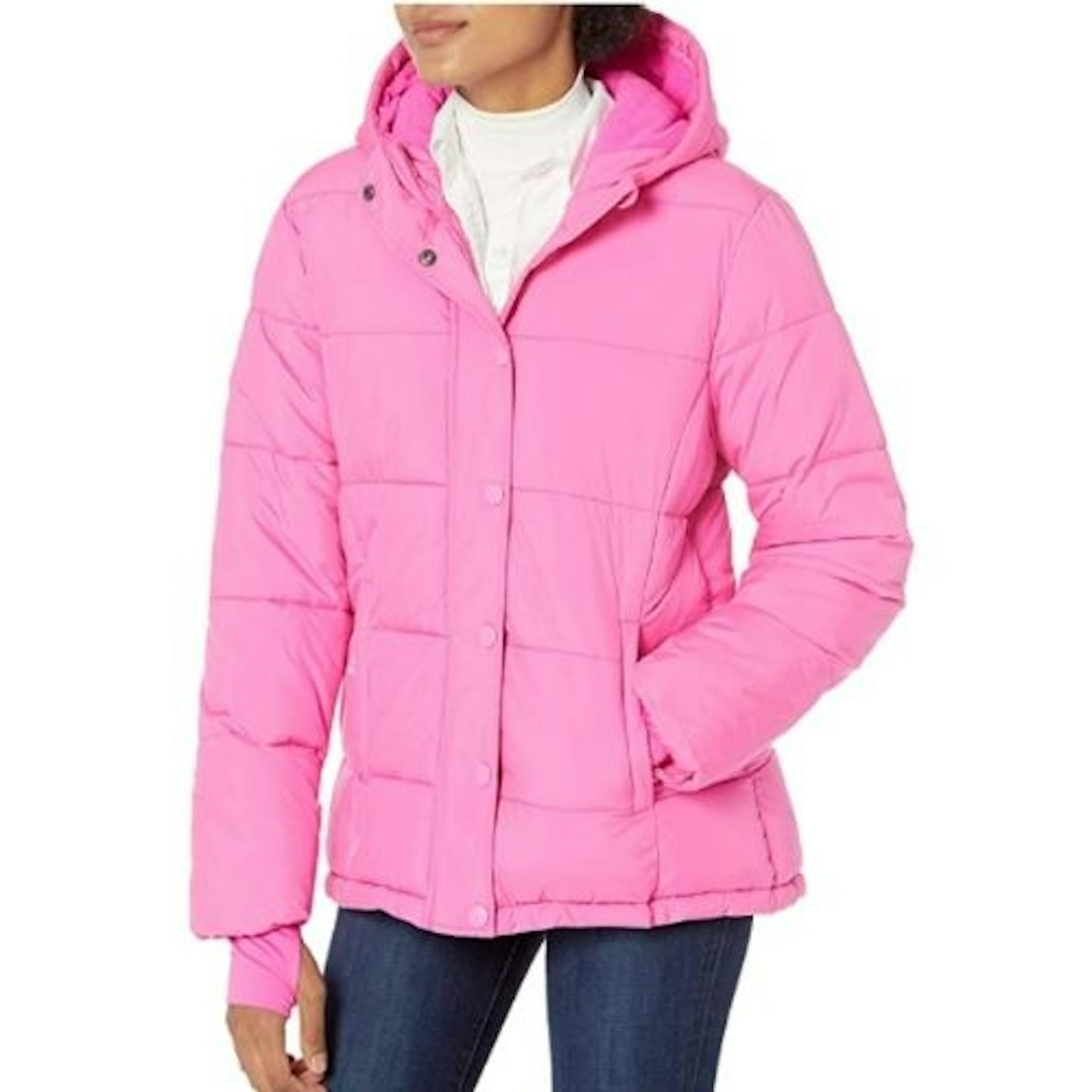 4 of 9
Amazon Essentials Women's Heavy-Weight Hooded Puffer Coat
Happily affordable and very well reviewed, this Amazon dupe is perfect for channelling Rihanna's maternity style into your everyday life.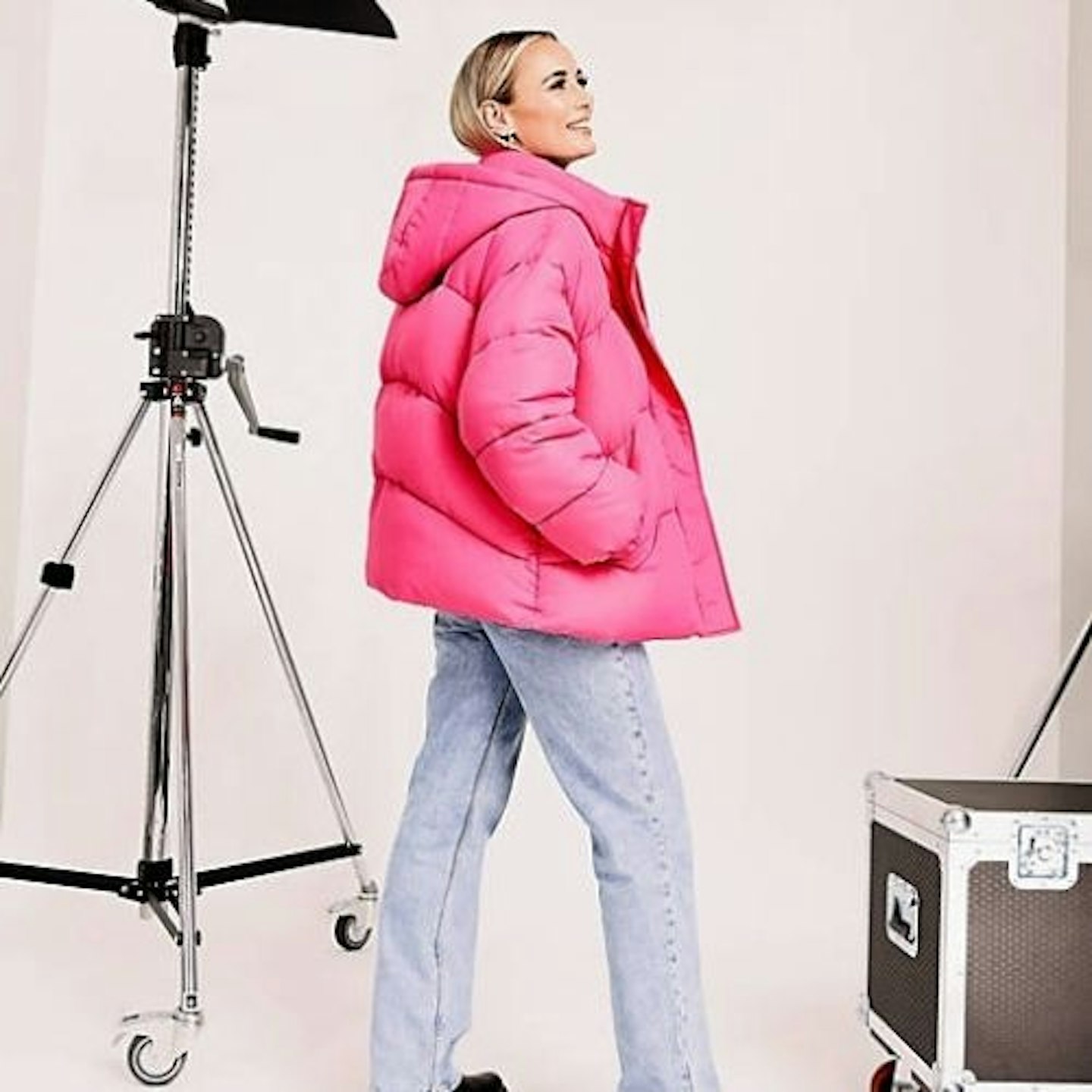 5 of 9
ASOS DESIGN Hero Oversized Panelled Puffer Coat With Hood
Oversized with a hood, this hot pink coat is perfect for the unpredictable British weather – you never know when you're gong to need a hood!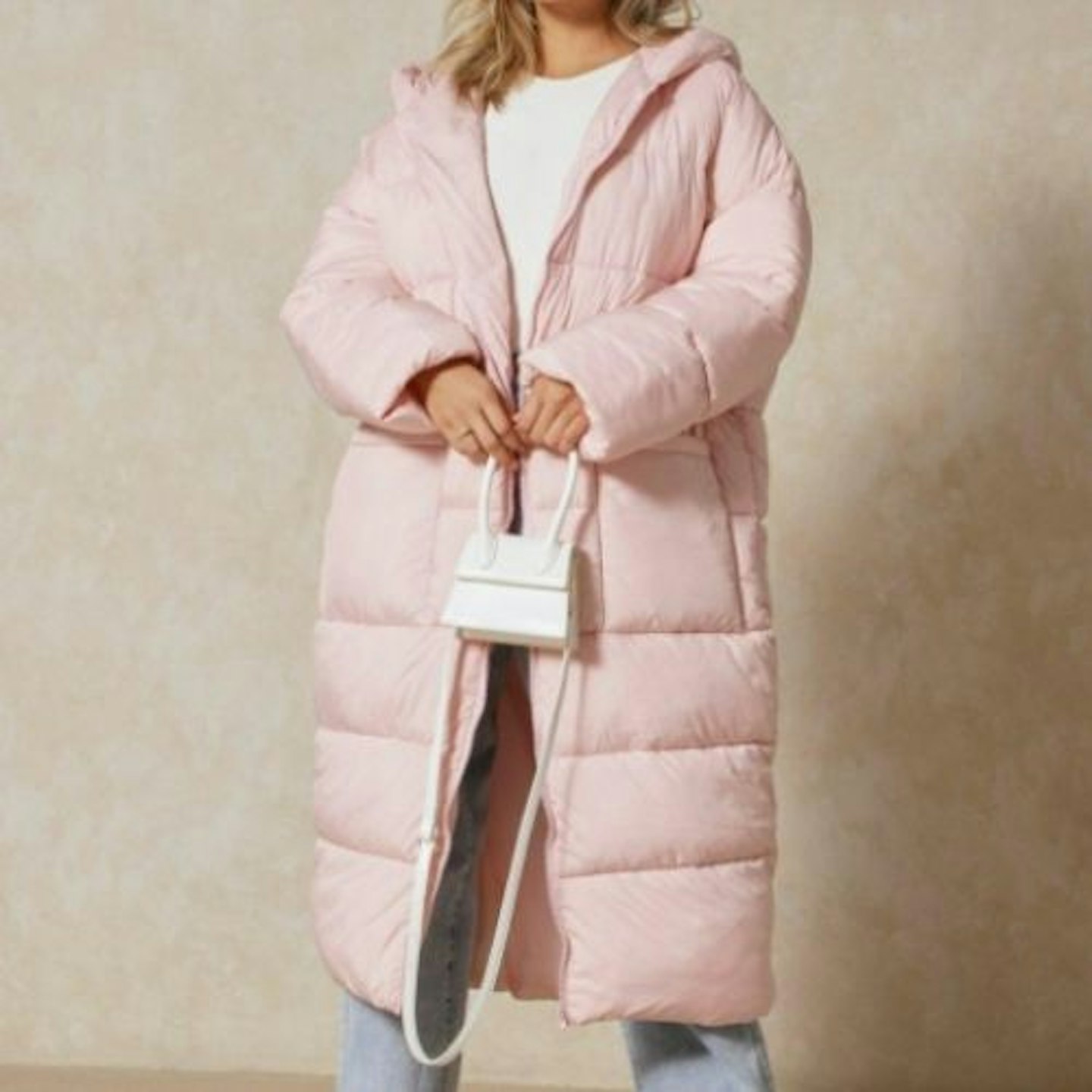 6 of 9
Recycled Oversized Blush Maxi Puffer Coat
For something a little more subtle than a hot pink coat, this light blush puffer is ideal. Longline and perfect for layering, its Rihanna's maternity style toned down.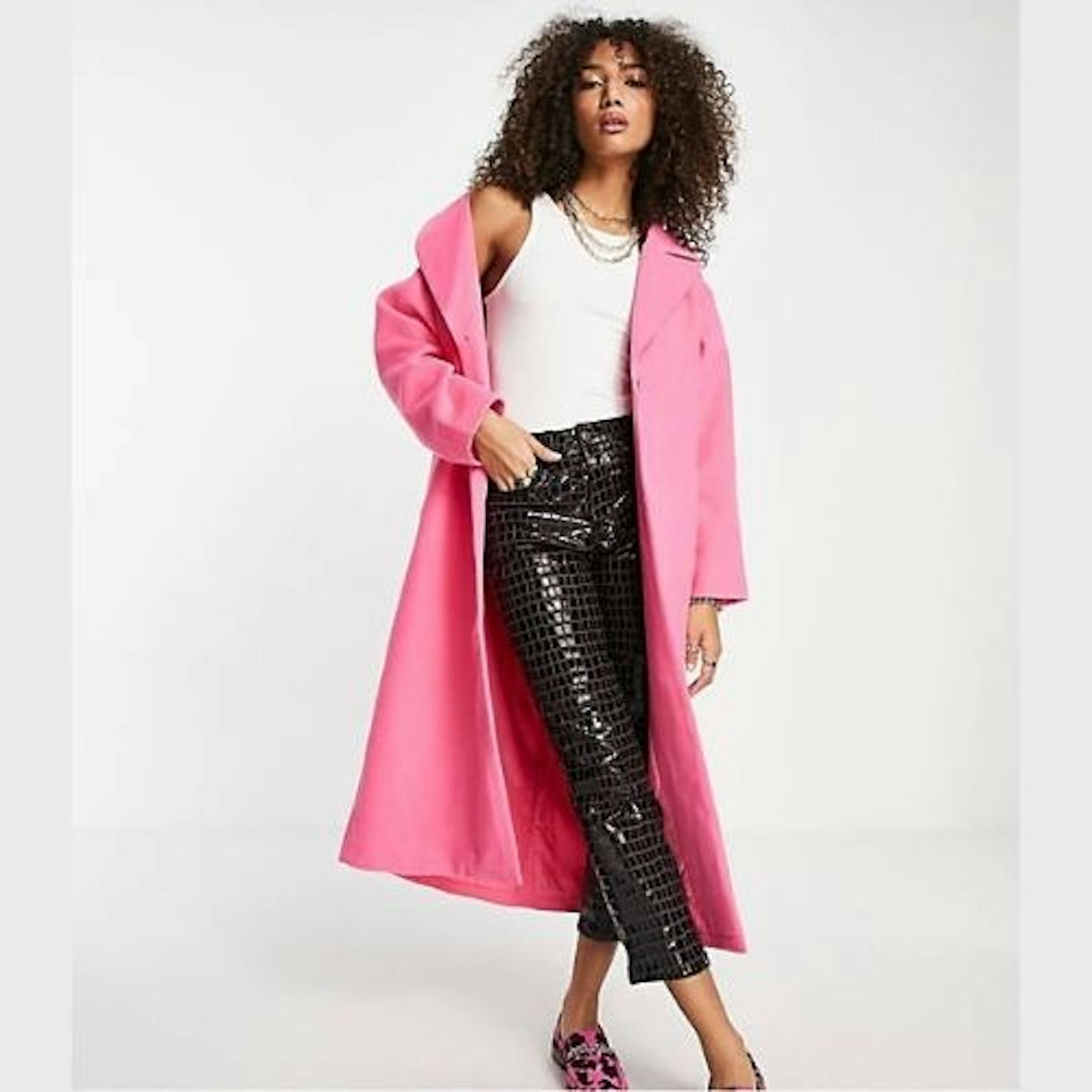 7 of 9
Reclaimed Vintage Inspired Longline Duster Coat Bright Pink
If a puffer coat isn't what you're looking for, this longline duster is perfect for channelling Rihanna's style during the transitional seasons.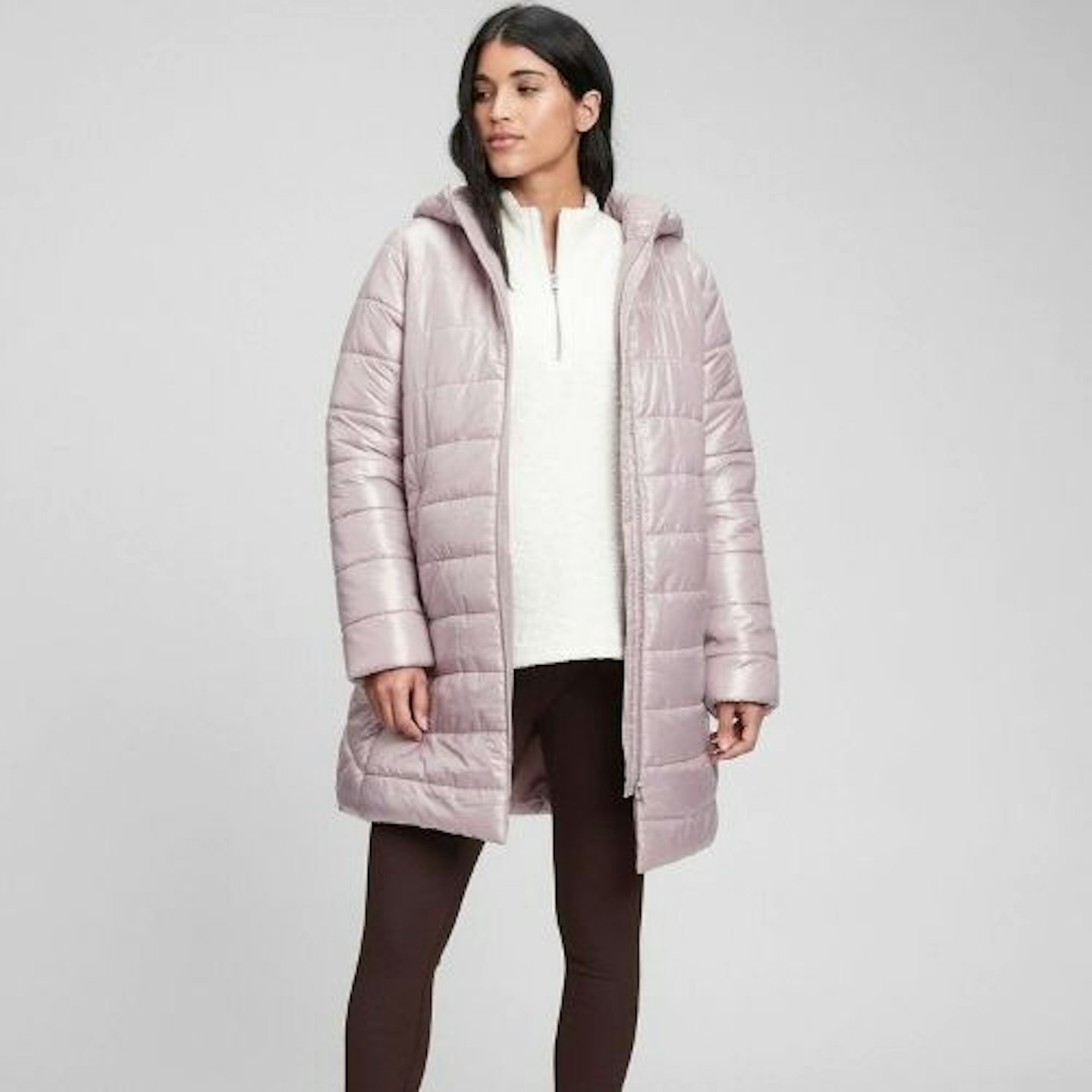 8 of 9
Maternity Recycled Puffer Jacket
On the hunt for a maternity pink puffer jacket? While we are yet to find the perfect maternity pink puffer coat to match Rihanna, we've found the closest offering in a pale frosty pink from GAP.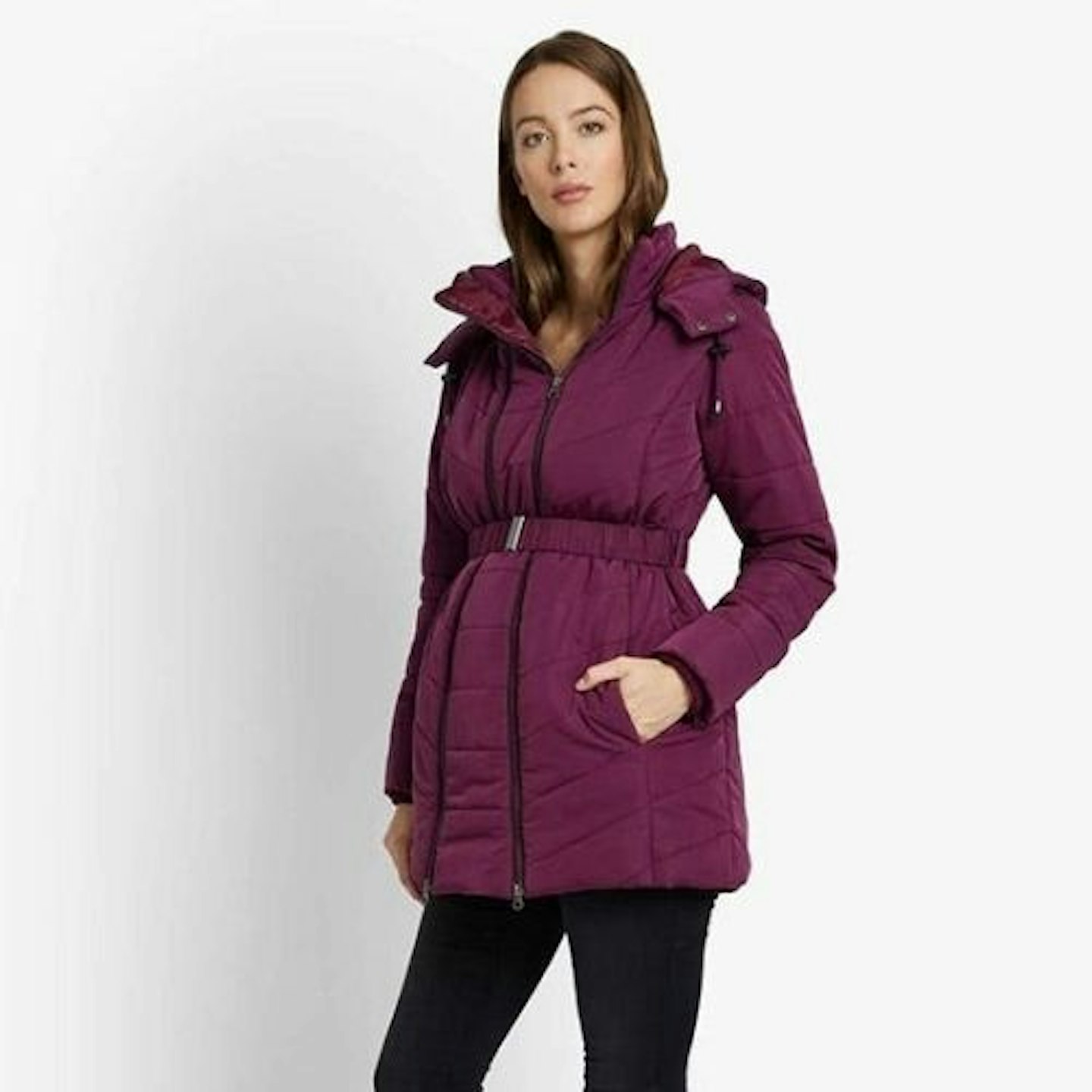 9 of 9
Wine 2-In-1 Maternity Puffer Jacket
Another great maternity coat option, this padded coat is ideal if you're after something darker. The wine tone is versatile and will take you through the transitional and winter periods, during and after your pregnancy.
Read more popular articles