If romance isn't on the cards for you this Valentine's day, there's no need to feel like you're missing out. Galentine's Day, annually celebrated on February 13th (the day before Valentine's). It's all about sharing the love with your best gal pals.
Whether they're the one to always make you laugh on those days when you really don't feel like smiling, or they're the one who knows how to pick you up when you're down with a cuppa and a hug, Galentine's Day is a great opportunity to celebrate the amazing women in your life. So, lets hear it for girl power.
What is Galentine's Day?
Galentine's Day was created by the fictional character, Leslie Knope from the award winning American sitcom, Parks and Recreation in 2010. The second season of Parks and Rec included an episode called "Galentine's Day," where Leslie gathers a group of her closest female friends for a brunch.
She says, "Every February 13, my lady friends and I leave our husbands and our boyfriends at home and we just come and kick it, breakfast style,"
"Ladies celebrating ladies." Although Galentine's Day is an unofficial holiday, it's becoming a popular day for friends to celebrate.
How to choose the best gift
Like valentines day. Picking the perfect gift is specific to your recipient. Try and think of things that they like and enjoy. Gifts do not need to be lavish, rather a token of your appreciation.
If you want to give something back to your besties, look no further than our list of the best gifts to brighten up their day. We've curated a guide that's full of personalised, sentimental and thoughtful options that your friends will love.
Galentine's day gifts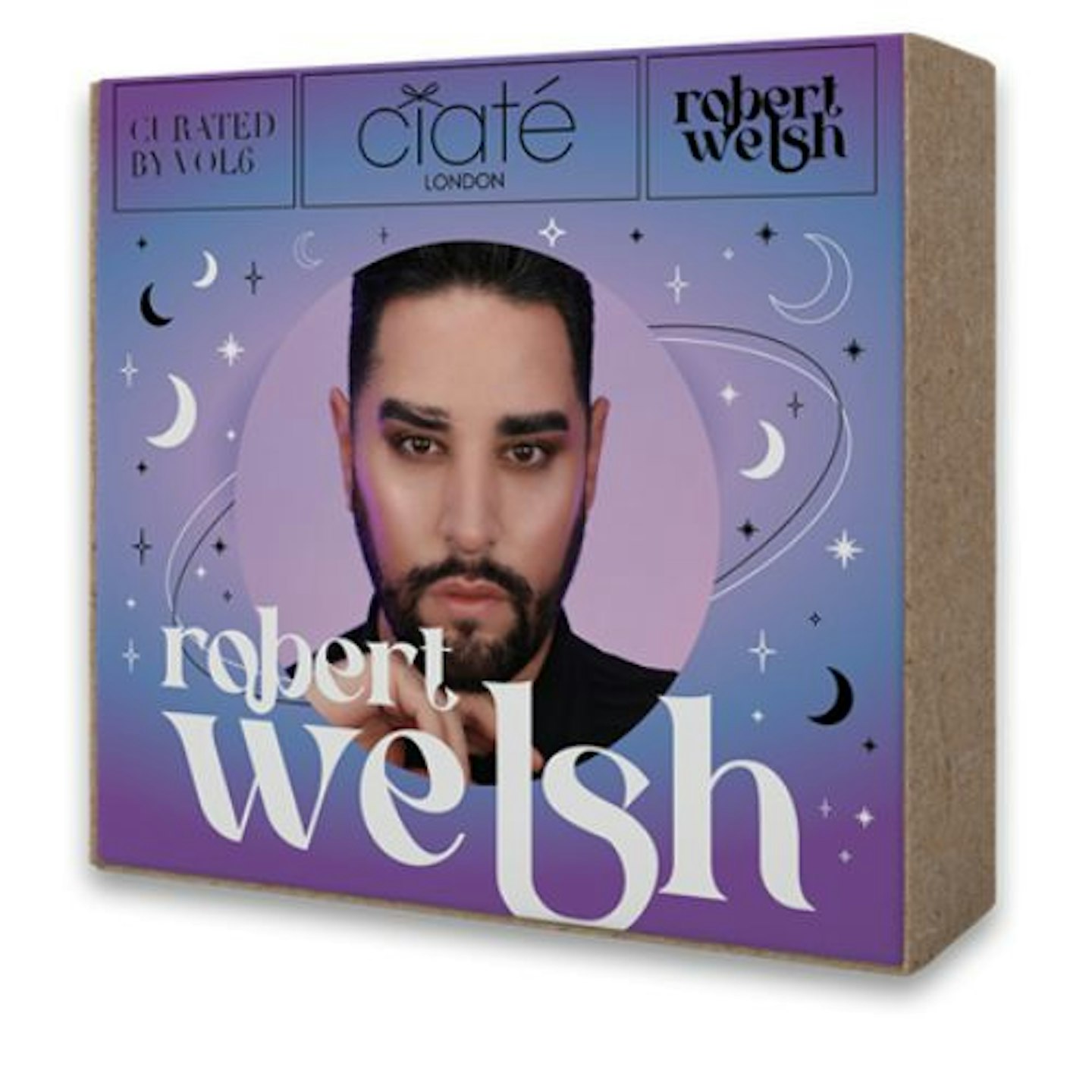 1 of 11
Curated By Robert Welsh
Make up social media influencer, Robert Welsh has teamed up with Ciaté London to create a stunning make up collection. This go to kit has everything you will need to get glam including mascara, highlighter, setting powder and more.
Pros: Amazing high quality products at a an affordable price
Cons: Limited edition
Mother&Baby writer, Hannah James said: " I have followed Robert Welsh on social media for a long time. I love his honesty and myth-busting reviews of beauty products. When I saw he had collaborated with one of my favourite make-up brands Ciaté London it was safe to say I was excited. This collection is the ultimate gift or treat. I haven't worn much make-up since having my kids and what I do have is out of date. This was enough to kit out my make-up bag. My personal favourites are the highlighter and mascara, which are absolutely brilliant "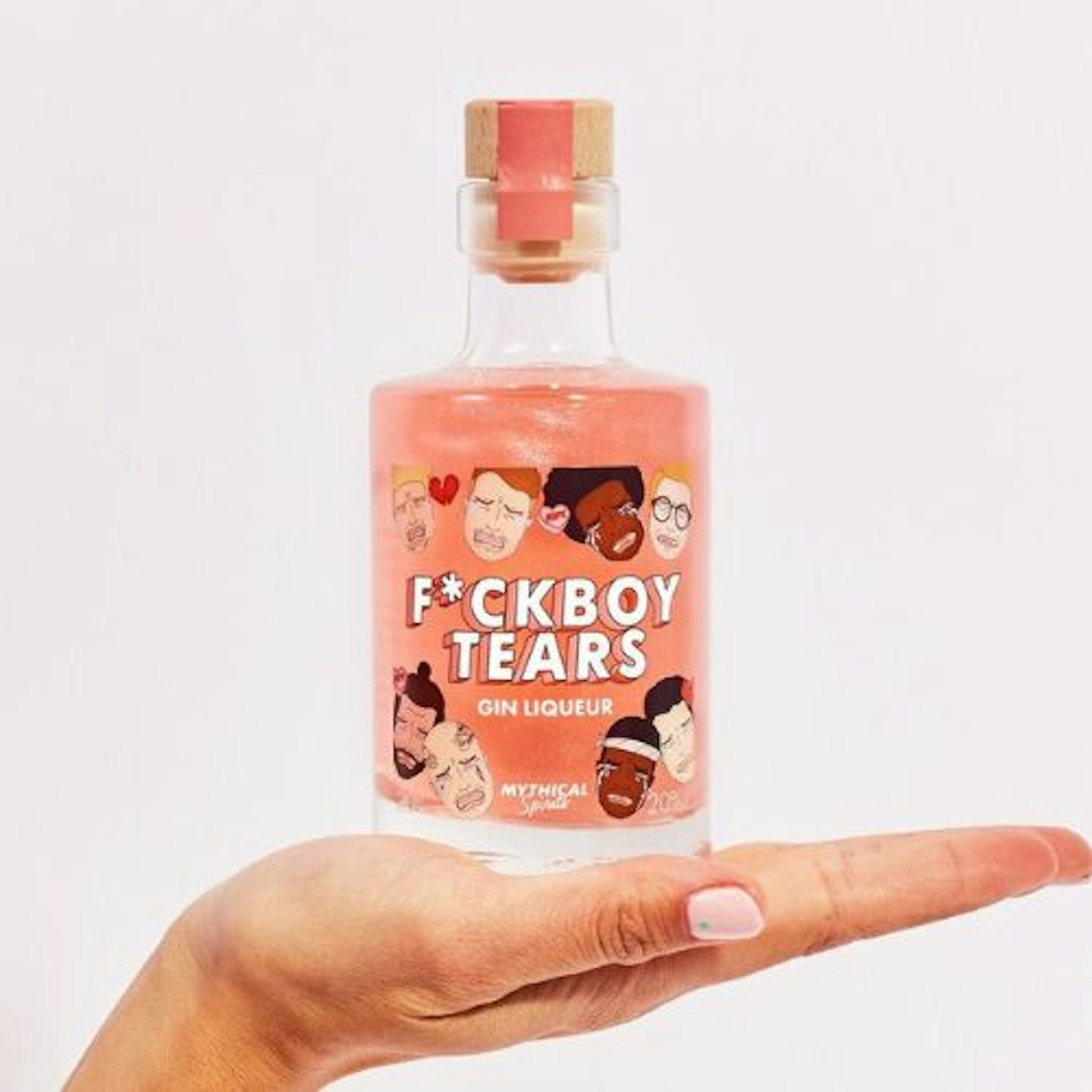 2 of 11
F*ckboy Tears Gin Liqueur
We wish this was really full of mean boys tears, however this passion fruit and tropical mango flavoured gin is sure to bring a smile to your friend who is suffering with a broken heart.
Pros: The best packaging
Cons: Alcoholic contents
Review: "Tastes so good! Needs more shimmer and can I get a bigger bottle? I love it."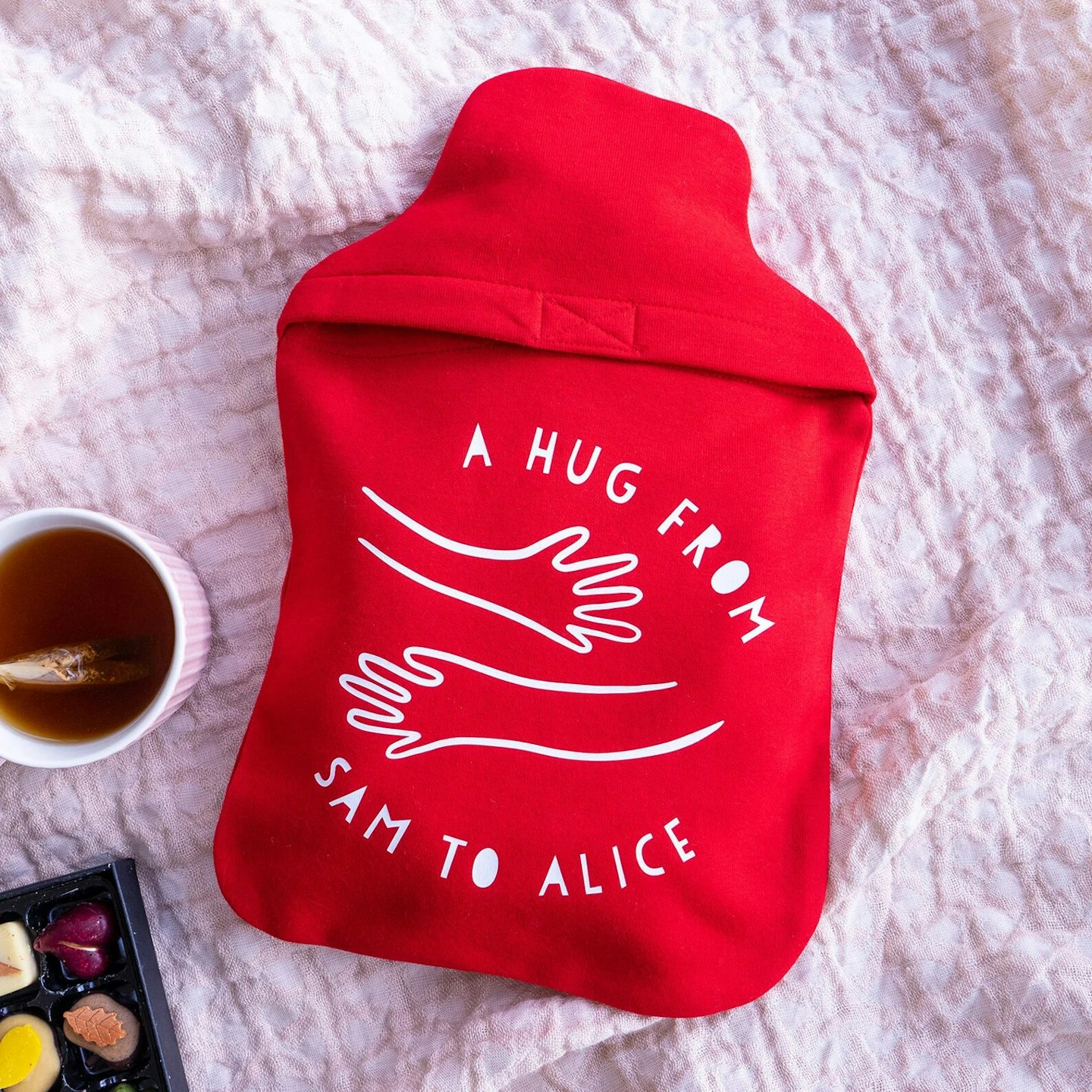 3 of 11
Hug hot water bottle
For those moments when you just need a hug, this cute hot water bottle is perfect. Personalised with yours and your besties names, you can also pick the colours too. Note the cover doesn't come with a hot water bottle inside, but you can choose to add one if you prefer.
Pros: Multiple colour choices
Cons: Extra cost for water bottle
Review: "Fantastic hot water bottle, perfect design and very friendly customer service."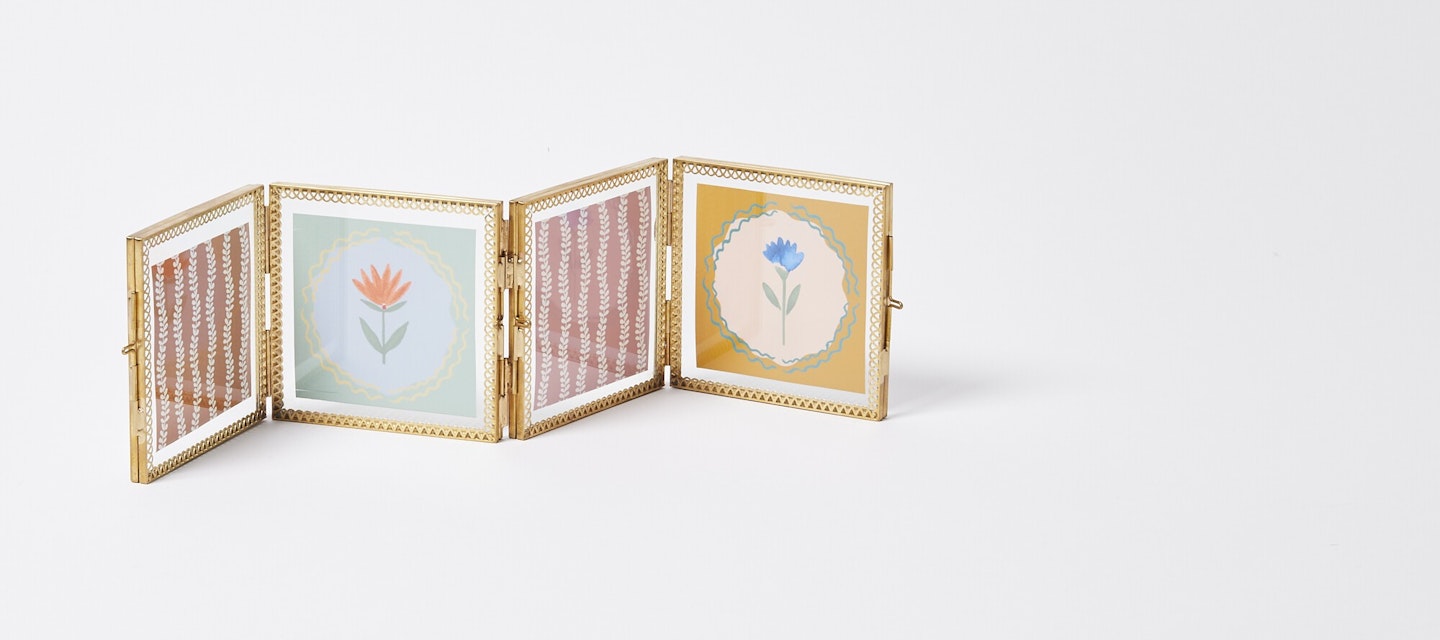 4 of 11
Gold photo frame
Add some of your favourite photos of you and your besties to this multi photo frame. Each photo measures 4x4 and it can easily be folded up for posting if you'll not get chance to see your friends in person.
Pros: Unique
Beautiful detail
Cons: Slightly smaller than 4x4" frame size
Reviews: "I bought two of these and two of the 2 picture versions because I just cant find anything anywhere else like it and its amazing. Beautiful items for the house."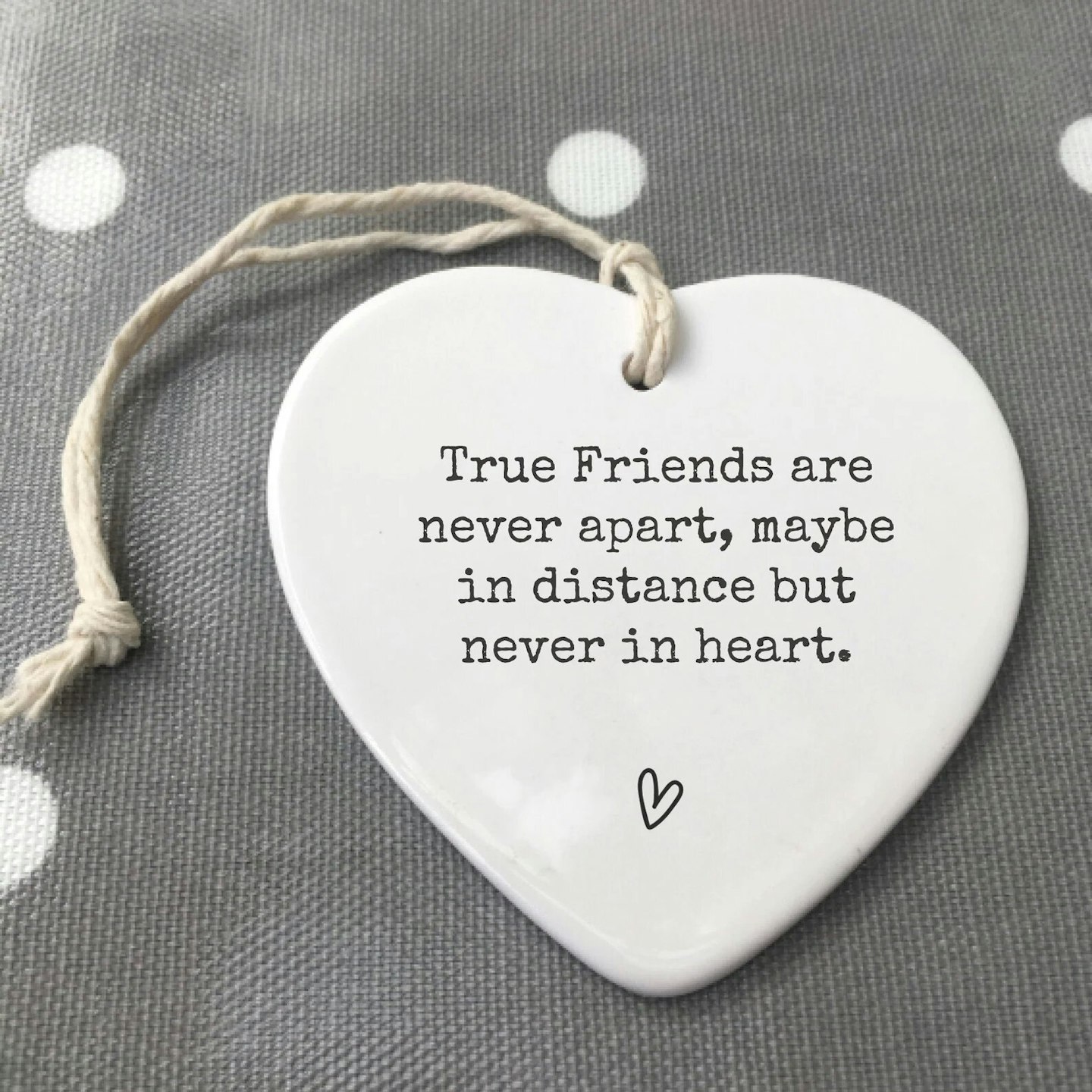 5 of 11
Friendship keepsake
This lovely ceramic keepsake is ideal for those friends who might live far away from you.
Pros: Handmade
Cons: Delivery time
Review: "So beautiful! I got this for my best friend who's moving across the country. It's the perfect Christmas gift for before she leaves."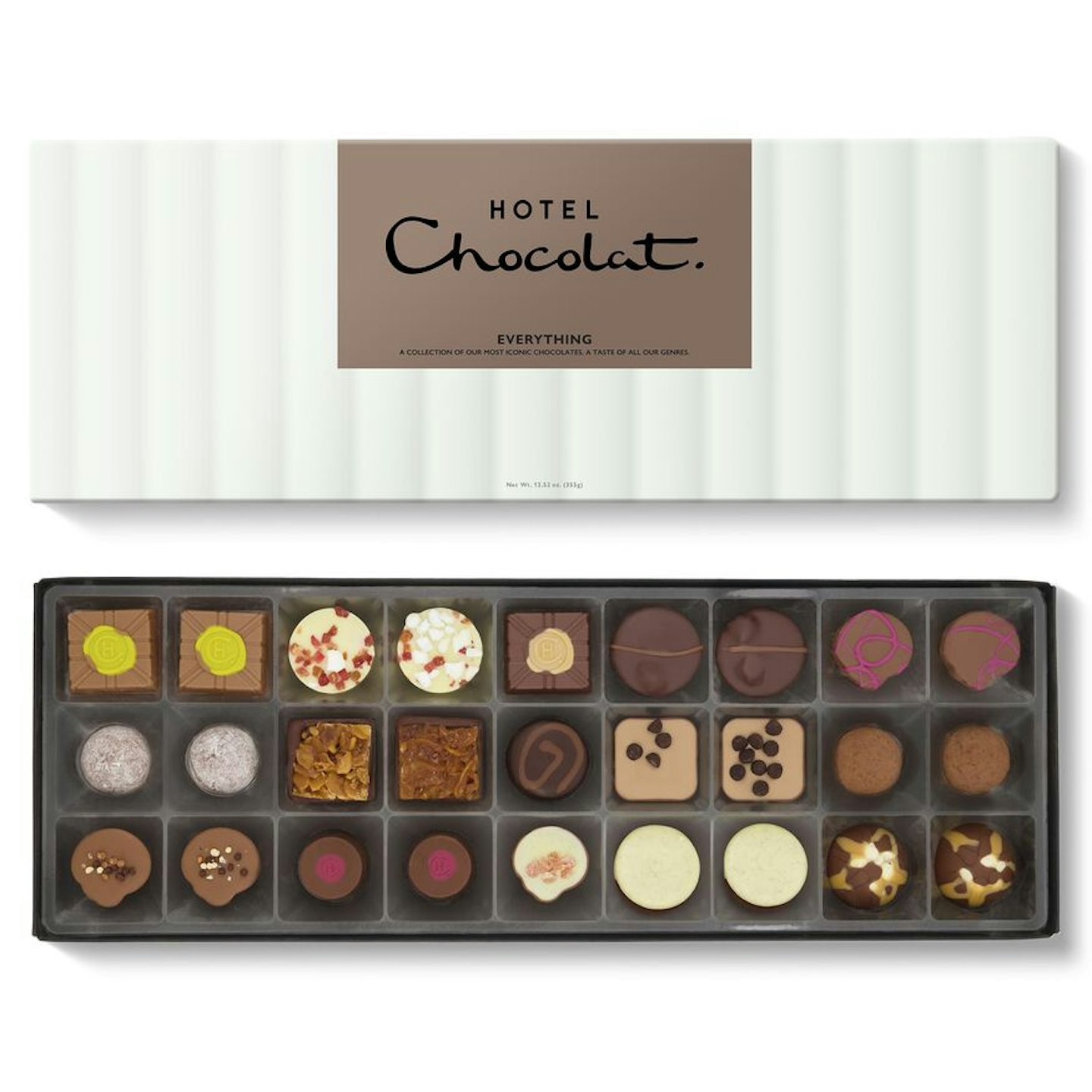 6 of 11
Hotel Chocolat Everything Sleekster
Who doesn't love a big box of chocolates to make them feel loved? We love this selection from Hotel Chocolat which contains 15 different kinds of their most popular chocolates, all in one box.
Pros: Can be part of a large collection or individual gift delivered directly to recipient**
Cons:** Not suitable for vegans
Review: "Had these chocolates given to me as a gift, they look stunning, presented beautifully and each flavor of absolutely delicious. The favours are very distinctive leaving you in no doubt what you are tasting. Pure perfection in a box. Highly recommended."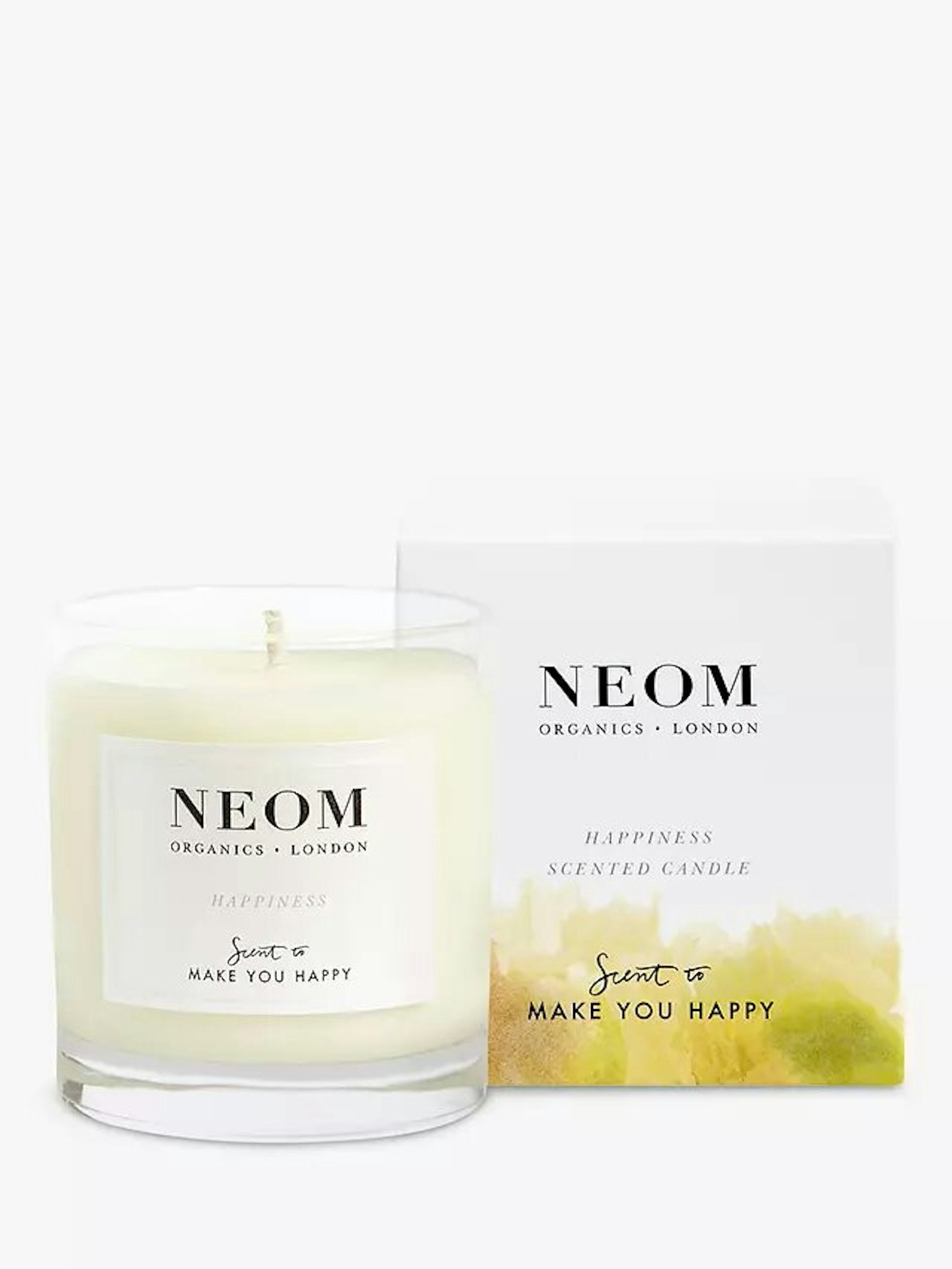 7 of 11
Neom Organics London Happiness Standard Scented Candle
Specially formulated with uplifting fragrances, including neroli, mimosa and lemon to help balance the emotions and help you feel more positive.
Pros: Gorgeous scentCons: Small candle
Review: "I've bought Neom candles before and am happy to give them as gifts as it's hard to imagine anyone would dislike them. All of the scents are gorgeous and long lasting. The Happiness candle is zesty and energising. Really uplifting. I'd be thrilled if I was given one!"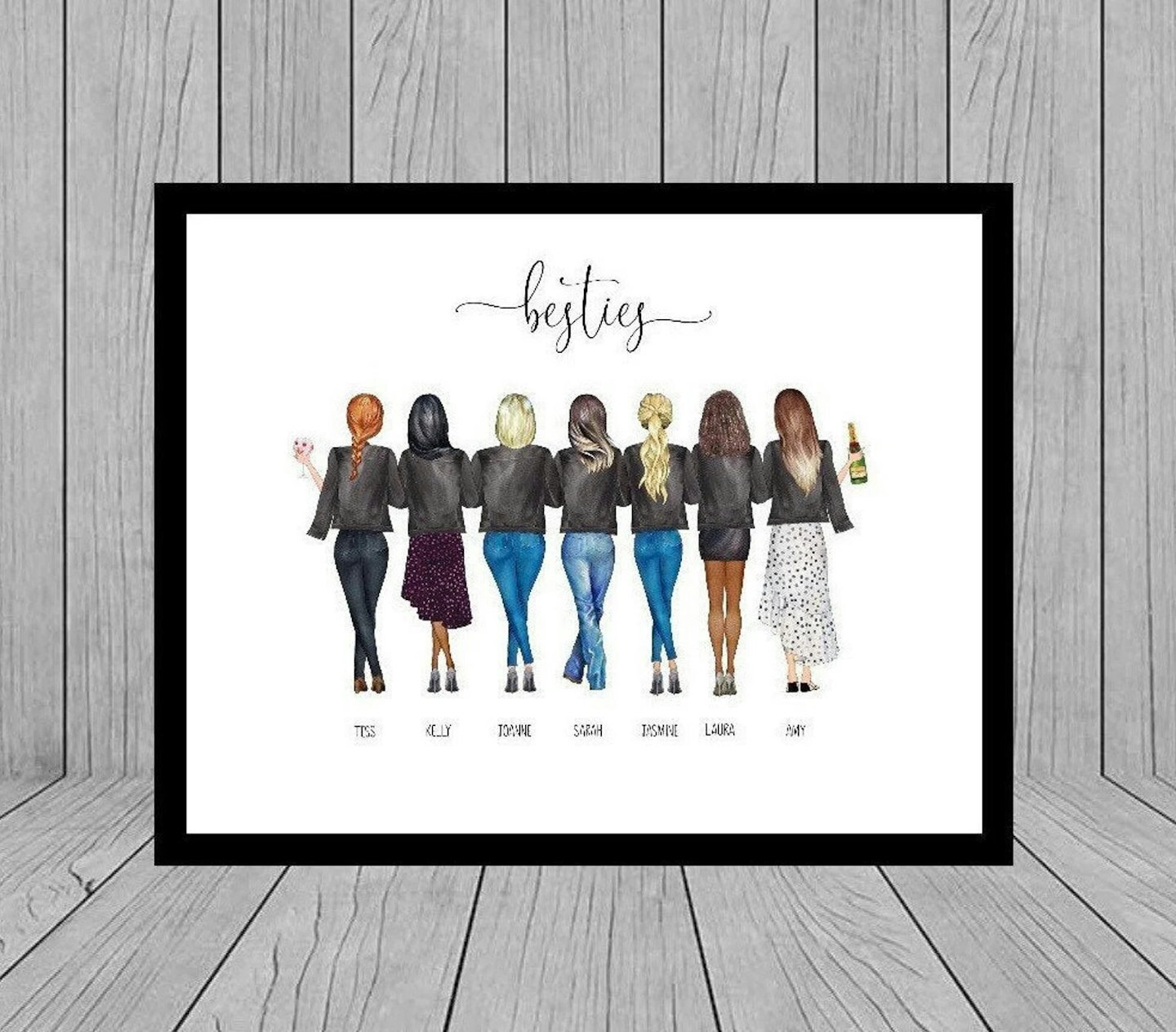 8 of 11
Friendship print
We love this print for your girl gang. It can be personalised with images to look like your friendship group with the names of your friends too.
Pros: Lots of personalisation options
Cons: Frame not included
9 of 11
Soul Sisters Wall Print
This beautiful print celebrates sisterhood. It is a great print to brighten up any home.
Pros: Empowering wall art for black women
Cons: Frames are not included.
Review: " It is so difficult to find artwork which represents me and my bestie. I love this so much. It is chic and fun."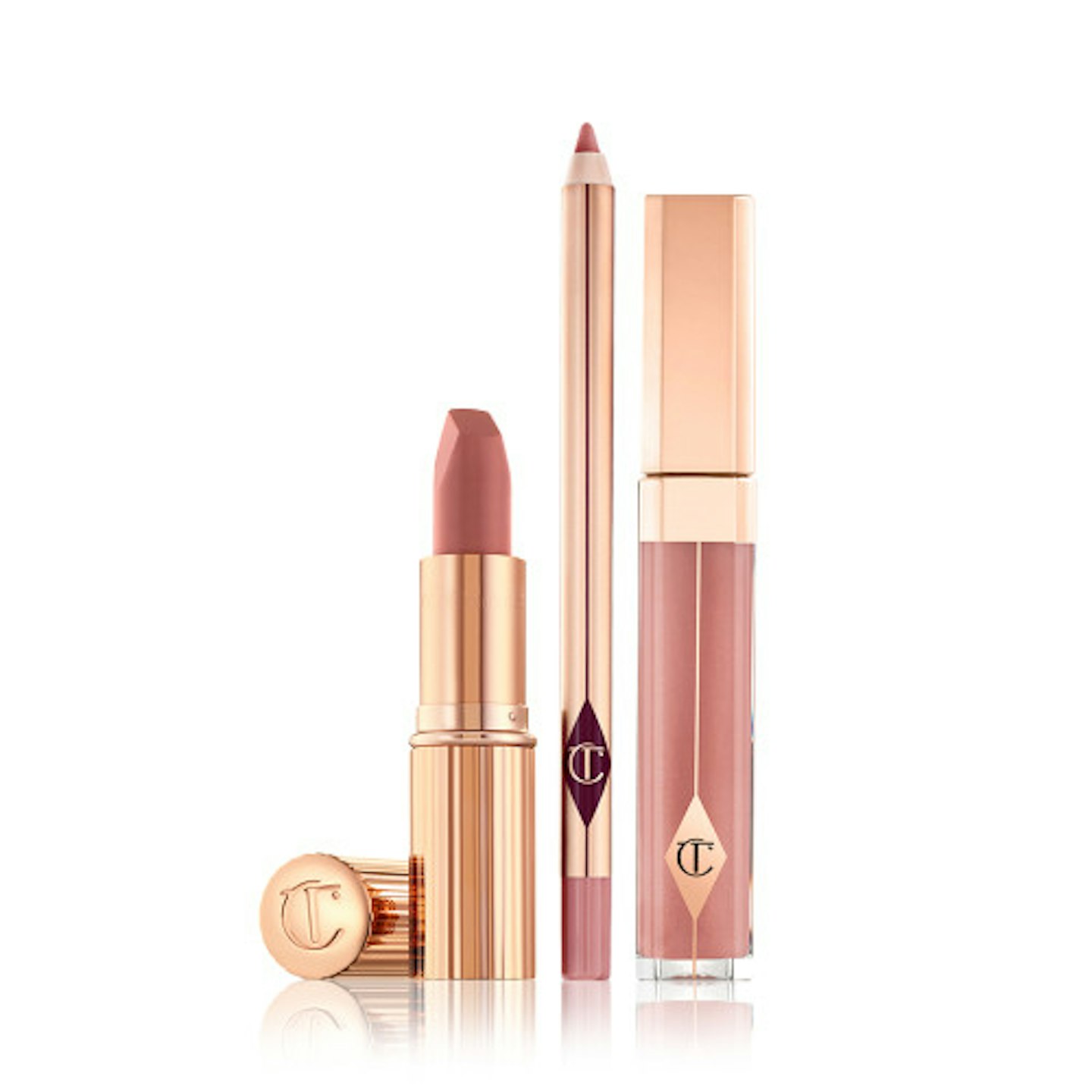 10 of 11
Pillow Talk Luscious lip slick
The perfect gift for the make up lover in your life. This lip set from Charlotte Tilbury in the very popular nude-pink Pillow Talk shade, this is the perfect lip combo for any occasion.
Pros:
Cons: Frames are not included.
Review: " This was a repeat purchase for me as I have finally found a non-drying Matt natural lip. The Lipstick worn alone gives a natural matt lip colour. The liner is very long lasting & when applied under the lipstick changes the lipstick colour to a darker natural colour. The lip gloss isn't sticky & can be worn alone or on top of the lipstick as in the video tutorial for a plumped up natural lip."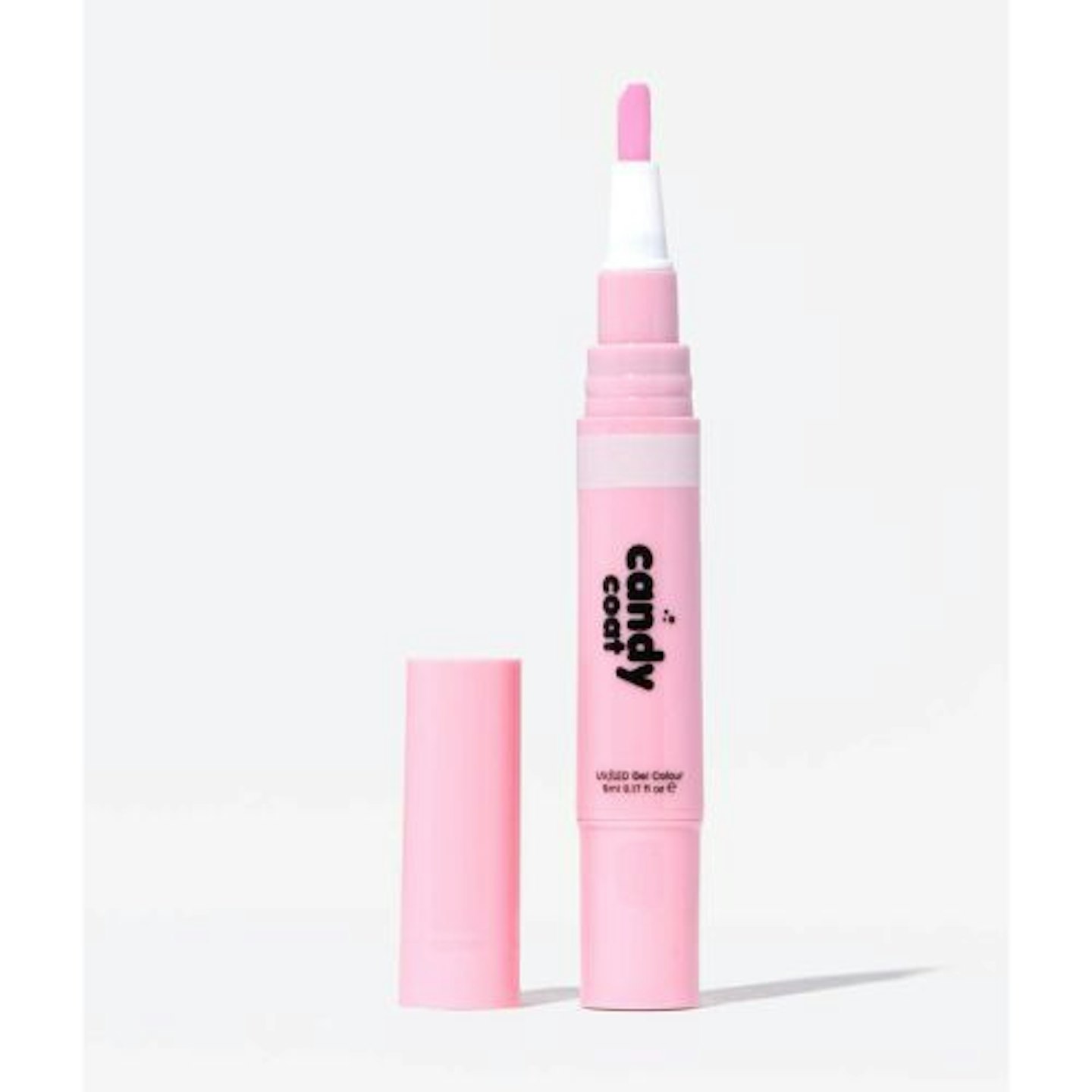 11 of 11
CREDIT: Candy Coat
CANDY STIX® GEL POLISH
Candy Coat offers a range of gel products for both nail professionals and home use. The Candy Coat Candy Stix Gel Polish collection comes in a range of gorgeous and vibrant colours. Simply twist and paint. Inspired by felt tip pens, it's a four-minute gel manicure with a 3-in-1 unique, no wipe formula is also chip-free, UV and LED curable . Super easy to use. It is perfect for new mum's who don't have time for nail appointments anymore.
Pros: Chip-free professional finish
Cons: You will need cure with a Mini LED nail lamp
Mother&Baby writer, Hannah James said : " I have not been in a nail salon in years. It is safe to say my nails have been neglected. This nail polish is amazing. It is the simplest polish I have ever used. It is just like colouring in."
Best gift for your sober or pregnant friend
Description
This pre-mixed non-alcoholic cocktails are the perfect addition to any Valentine's Day date night.
Description
For the friend that loves self care, Olaplex hair products have been praised by professionals for
Description
A beautiful bunch of flowers is an easy way to say 'I love you' and these pretty tulips will
Description
No truer words have ever been spoken. We love this super cute plushie. It can be delivered with a
5. We Don't Need Anyone To Buy Us Flowers Card
Description
Could this card be anymore on trend? We are obsessed with Miley Cyrus' new song flowers. It is the