Working out when to move your little one from a baby car seat to a toddler car seat can be confusing. The key thing to remember is that a car seat 'fits' your child according to their weight (or their height, in the case of i-Size seats) – not their age. Don't move your child until they're close to the maximum weight or height limit for their current seat. Lots of parents buy the next-stage seat too soon, thinking the seat looks a bit snug, but it's safer to keep your child in the lowest group seat for their height and weight.
UK car seat laws state that all children must use a car seat until they are 12 years old or 135 centimetres tall. If you're currently using a Group 0+ car seat with your little one, you'll need to start searching for the best toddler car seat when your youngster is around 12-15 months old. If you're using a Group 1 or Group 0+/1 seat, you can use it until your child is around four years old before deciding which seat to buy next. If you're using an iSize seat, you'll need to replace it when your baby reaches the height limit for the seat – this varies between brands but is likely to be somewhere between 12 to 15 months and four years old.
Our picks
• Best toddler car seat overall: Nuna TODL next and BASE next - Buy now on Mamas & Papas
• Best 360 toddler car seat: Joie Baby i-Spin 360 - Buy now on John Lewis
• Best rear-facing toddler car seat: Axkid Minikid - Buy now on Axkid
• Best toddler car seat for longevity: RECARO Toria Elite - Buy now on John Lewis
The good news is that there are lots of choices when it comes to the best toddler car seat meaning you can really hone in on the features that you specifically want for your child's next car seat. You might be looking for a 360 car seat for easy accessibility or perhaps a rear-facing toddler car seat to make sure your baby is in the safest position possible.
A very affordable seat might tick all your boxes if you're shopping for a spare seat for occasional use, but it might be worth buying a more expensive seat if you need features such as a rotating base or ISOFIX. It's worth spending as much as you can on a car seat with the best safety features.
The best toddler car seats for 2023
Description
Pros
360° rotation
Steel strength technology
Machine washable
Cons
Not suitable for over 105cm or 19kg weight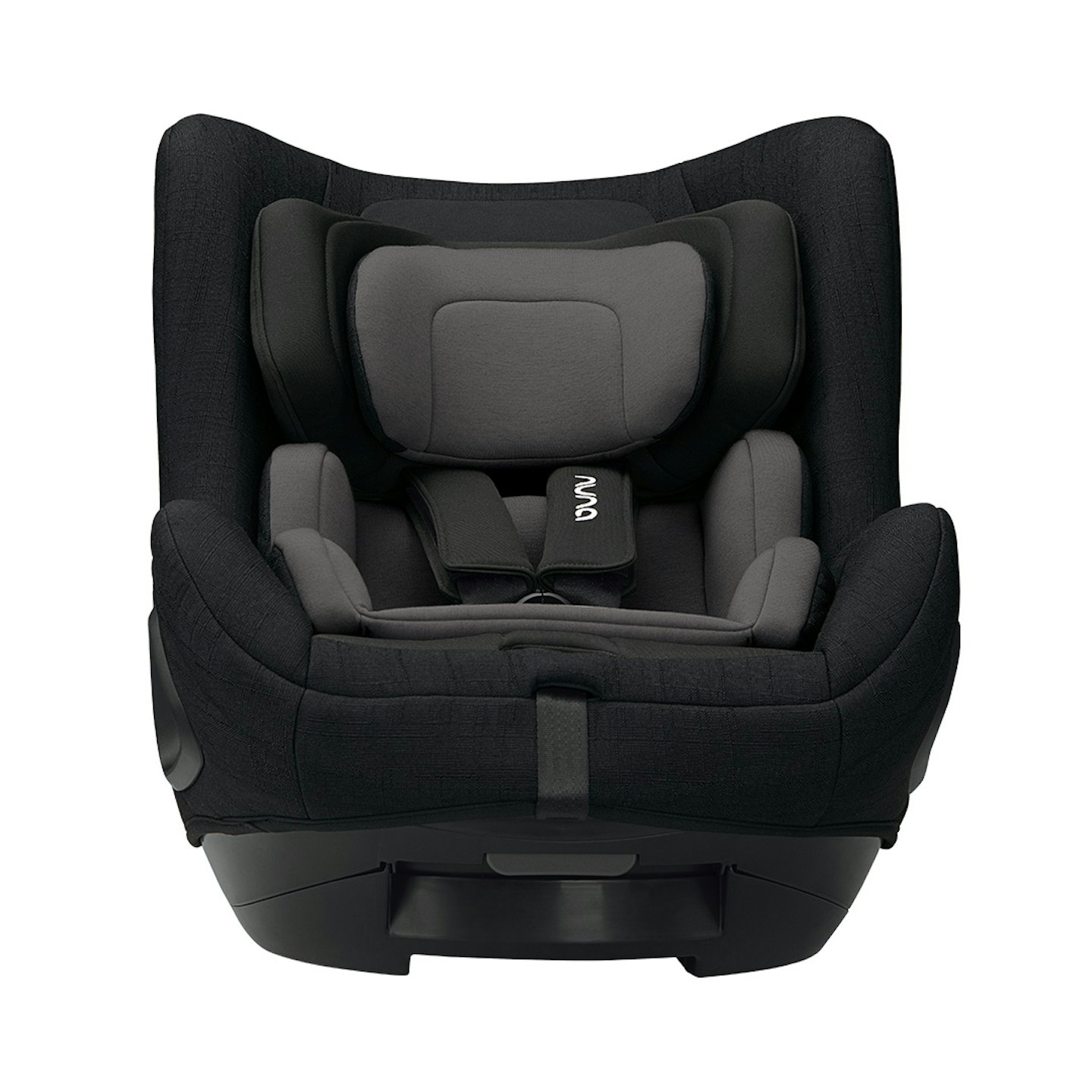 The best rear-facing toddler car seat
Description
Won Bronze in the 2020 Mother&Baby Awards in the Best Rear-Facing Car Seat category.
This
Pros
Has gone through extra testing standards
Rear-facing up to 6/7 years
Simple and smart design
Removable padding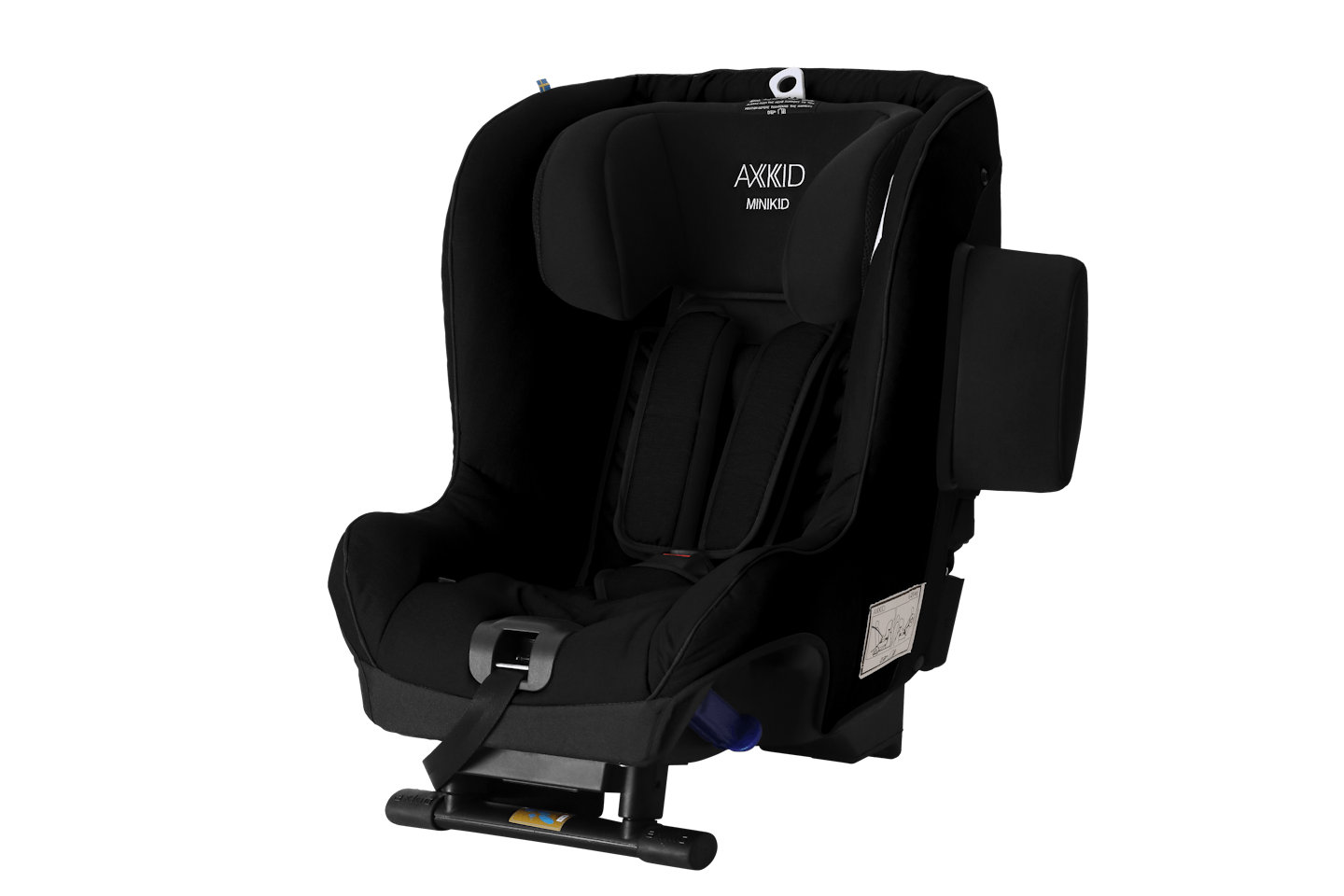 The best 360 toddler car seat
Description
Suitable rearward facing from birth to 105cm (approximately four years old), this iSize extended
Pros
360° rotating seat
Installation indicators
Plush cushioning and fabrics
Tri-Protect™ headrest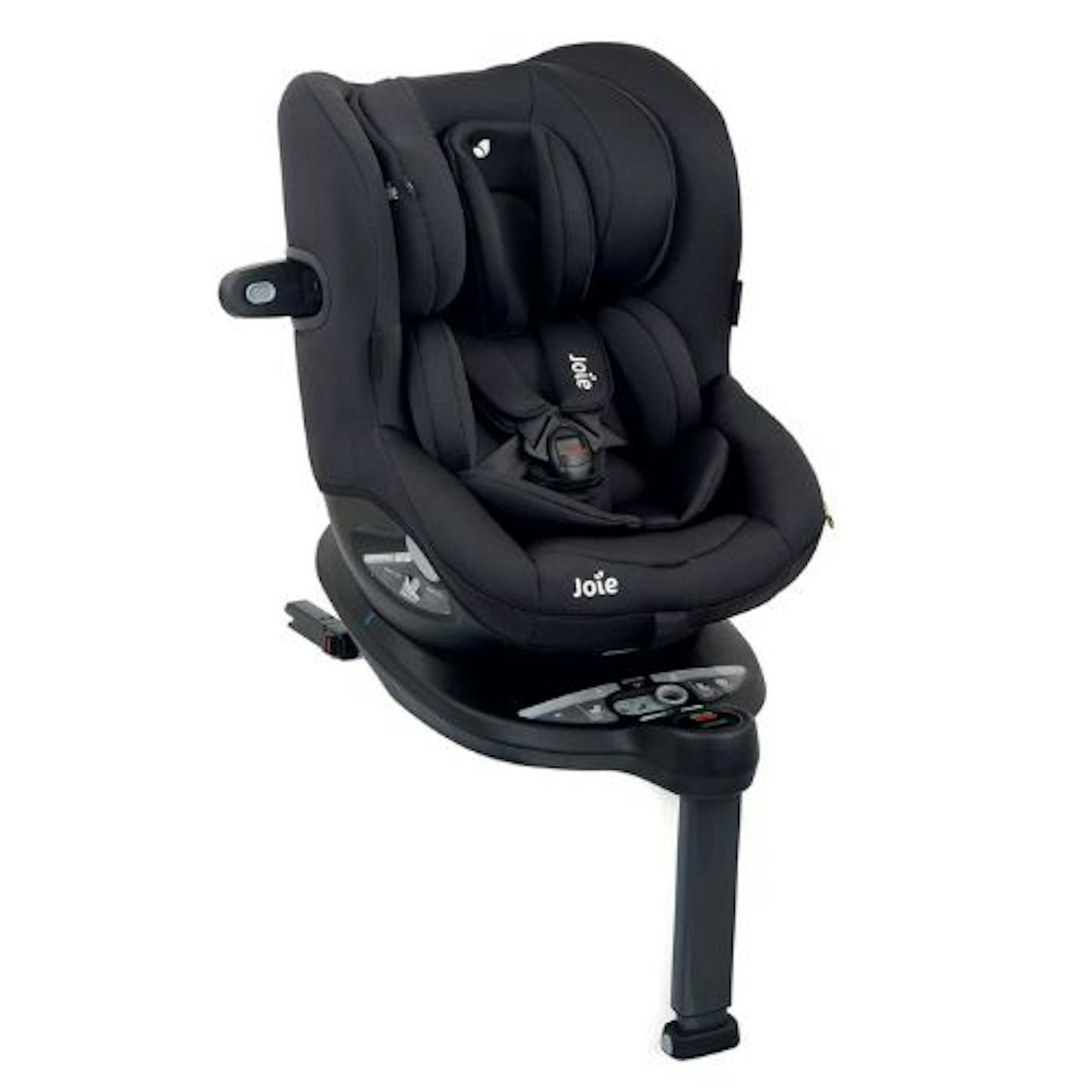 The best toddler car seat for longevity
Description
Pros
Suitable from approximately 15 months to 12 years old (76-150cm)
Advance side protection
R129-compliant (i-Size ready)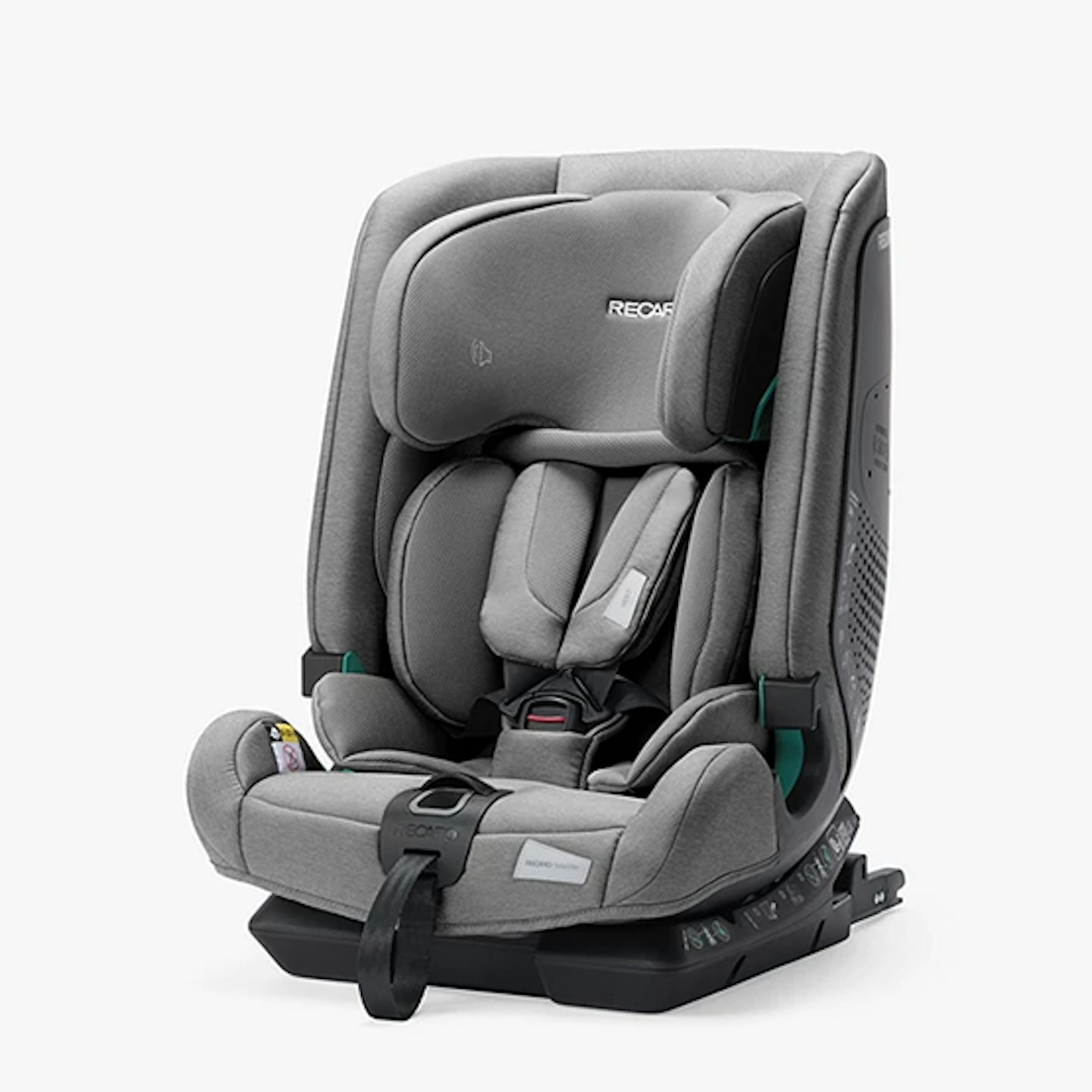 The best affordable toddler car seat
Description
The Cuggl Woodlark is a low-budget, versatile car seat that can be used rearward facing from birth
Pros
Harness tightens at shoulders
Lightweight
Side impact protection
Cons
Only rear faces up to 10kg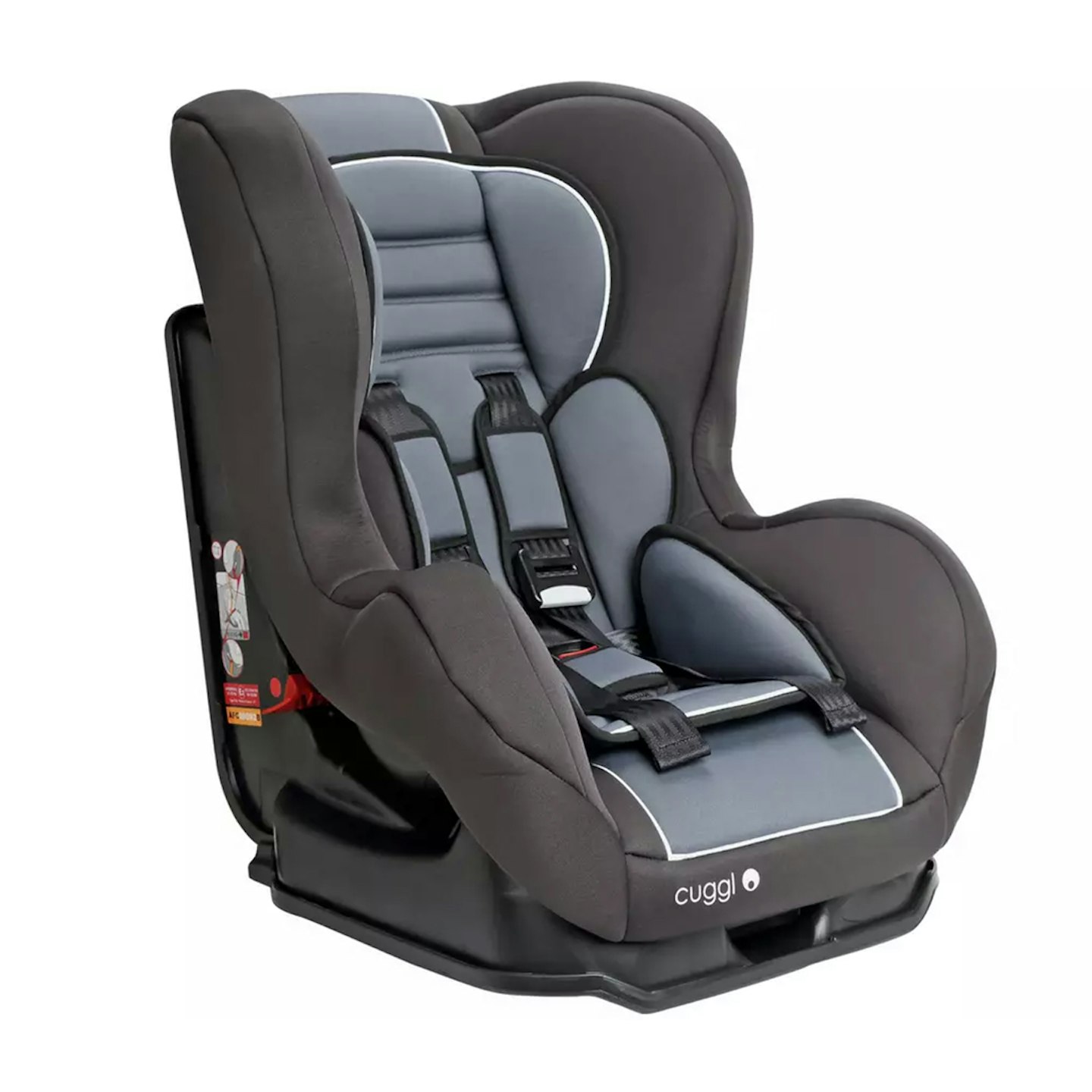 The best toddler car seat for naps on the go
Description
Suitable from birth to approximately four years, the Britax Dualfix iSize is secured via the
Pros
12 recline positions
360° rotating seat
Easy to install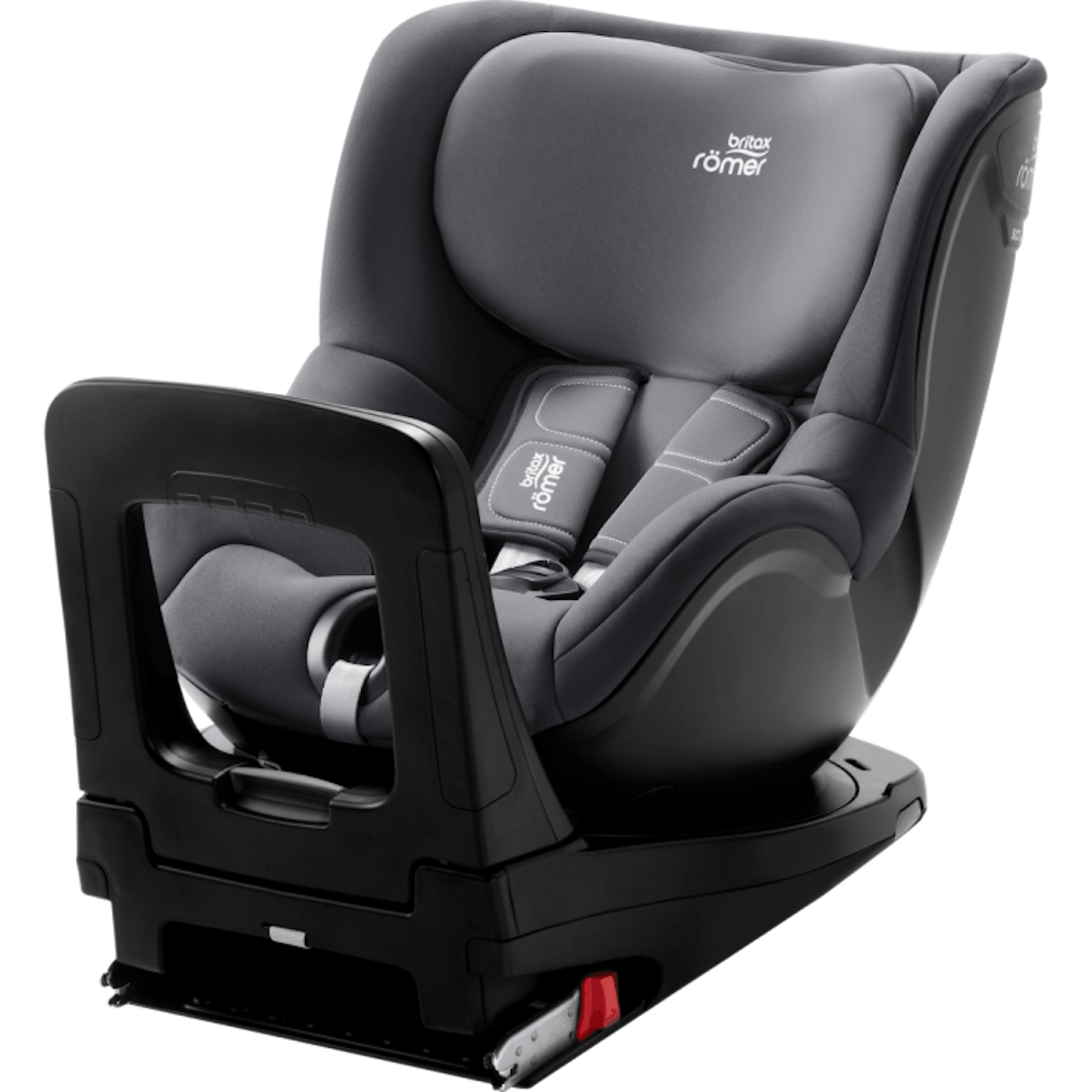 The best toddler car seat for compact cars
Description
The versatile Graco Slim Fit 3in1 car seat can be used rear-facing from birth up until around four
Pros
Easy to set up
Side impact protection
Lightweight
Great for small cars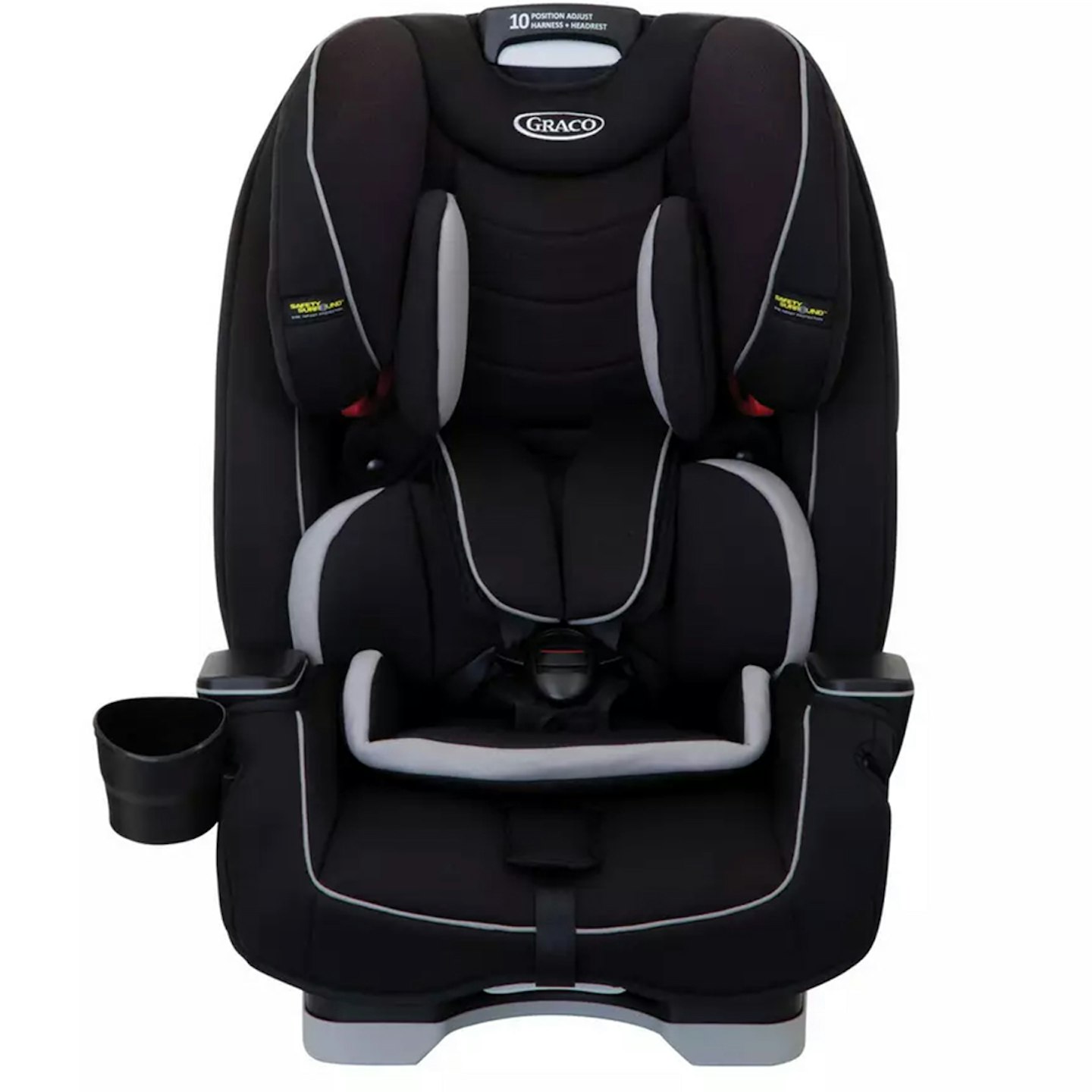 Best toddler car seat for value for money
Description
Designed to grow with your child all the way from birth to seven years, the huge benefit of having
Pros
Relatively lightweight and easy to manoeuvre for a rotating seat
Comfortable shape for toddler
Good value and long-lasting, as it adjusts to fit your growing child
Straightforward to install
Cons
ISOFIX bars are independent of one another
Not iSize compliant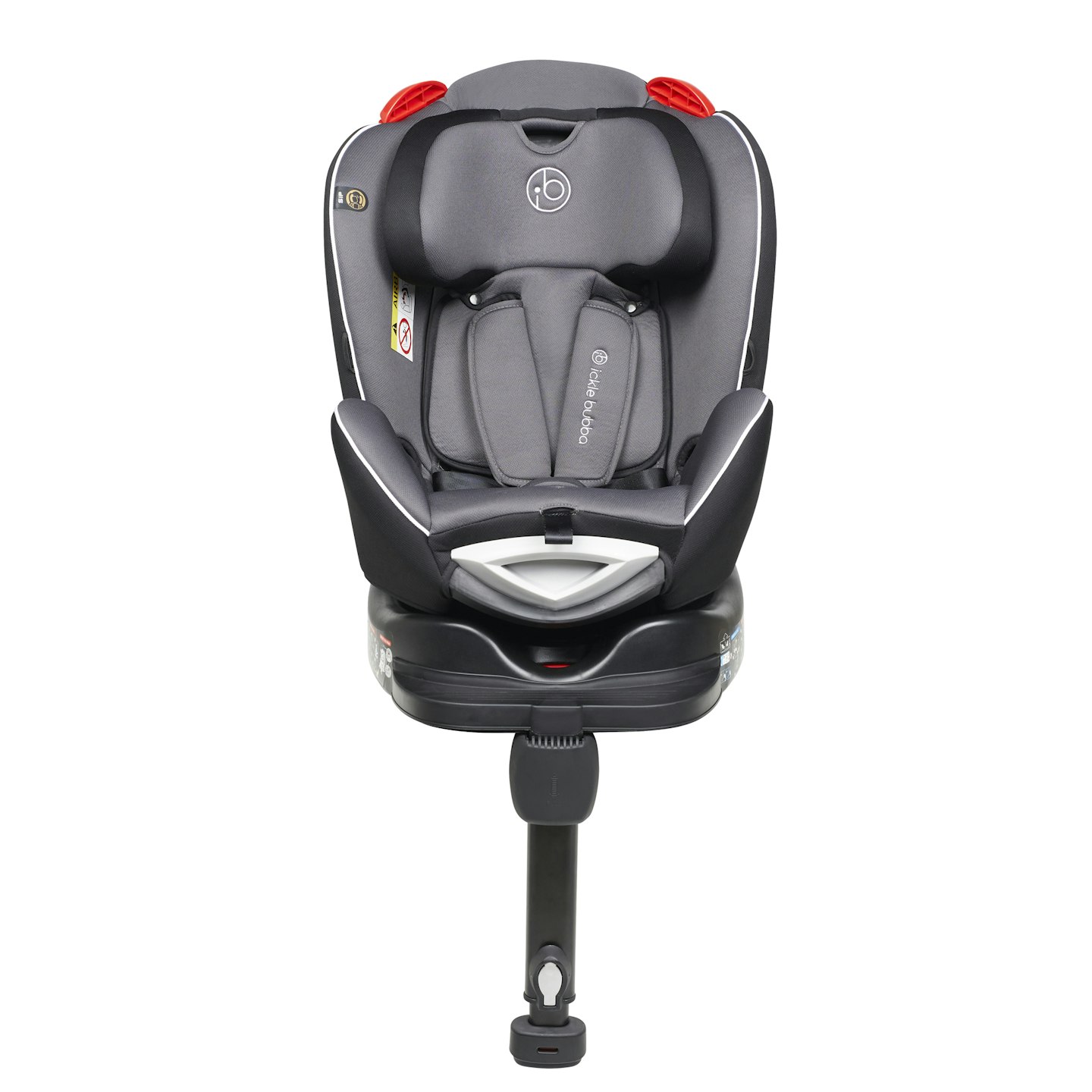 Your guide to toddler car seats
Types of toddler car seats
All car seats are sorted into groups according to their maximum height and weight limits, to ensure that your baby is in the right seat for their size.
Group 0+ seats are suitable from birth up to either 12-15 months or until the child weighs 13kg, and Group 1 seats are generally suitable for babies from nine months to around four and a half years. Group 2/3 are to be used from around three years until age 12.
Group 0+ seats typically face rearwards, while Group 1 seats have traditionally been forward-facing, but with an increasing number of rearward-facing seats now available.
Group 1/2/3 car seats are 'combination' or 'multi-group' seats. This means they cover more than one car seat group. The main advantage of a Group 1/2/3 car seat is longevity. In theory, it should be the last car seat you'll need to buy, as it's designed to fit your child until they no longer need one, so it can save you money in the long run.
Laws and safety for toddler car seats
Babies must be rear-facing until they are over 15 months old. Your child can use a forward-facing child car seat when they're over 15 months old although many parents decide to keep their child rear-facing for as long as possible.
All car seats must pass European safety standard tests, but they don't all share the same safety features. Look for side impact protection, especially around the part of the seat that supports your child's head, and choose a seat shell designed to help absorb impact.
Always remember to remove your child's coat before you strap them into their car seat, as a thick padded coat or pram suit creates too much space between your baby's body and harness, and prevents them being properly restrained and protected.
What is extended rear-facing?
Rear-facing seats provide greater protection for your baby's head, neck and spine than forward-facing seats and are a legal requirement until your baby is over 15 months old. You can now buy extended rear-facing car seats which make it possible to keep your child rear-facing even longer.
Choosing the right toddler car seat for you
Safety features: All car seats must pass crash tests and safety standards, but they don't share the same safety features. Look for extras like side-impact protection – especially around the part of the seat that supports your child's head – and a seat shell designed to help absorb impact.
Transport: Unlike infant carriers or newborn car seats, which can be used to transport your baby back and forth between the car, toddler car seats are designed to stay in your vehicle. It's best to avoid moving them unnecessarily to minimise the chances of re-installing it incorrectly, but if you're a two-car family or need to move it into a grandparent's car occasionally, choose a car seat that's straightforward to re-install.
Seat padding: A well-padded seat means a more comfy journey for your child. Is it plush enough, and can you wash the cover easily in the event of a toilet-training accident or spilt drink?
Rotation: You'll find a few 360 car seats in our list which help make it easier to pop your child in and out of the car. Check how easy it is to operate this feature – it can be a wonderful extra if you have back problems or a heavy child.
Seat recline: Multiple recline positions mean more comfort for your child if they nod off in the car. Check how many recline settings there are, and whether you can easily (and quietly!) adjust the seat, even with your
child in it.
Harness and buckle: The car seat harness should be tight-fitting – you shouldn't be able to fit more than two fingers between the strap and your child's shoulder. Check how easy it is to adjust the harness height and straps, without breaking a nail.
Accessories: A cup holder isn't essential, but it makes life easier as you don't have to stop the car to pick up dropped toys or hand over drinks. Check whether any useful extras are included, or if you can buy them separately.
How do you install a toddler car seat?
Some toddler eats are installed in your car by attaching them to your vehicle's ISOFIX anchor points – this type of seat isn't suitable if you have an older vehicle. Many also have a top tether to keep them firmly in place. Other seats are designed to be held in place using the car's seat belt. Not all seats are approved for use in all cars, so check with the car seat retailer or your car's manufacturer before you buy.
When can my child go forward facing?
Only move your child to a forward-facing seat once they can sit up unaided and has exceeded the maximum weight for the seat or they are too tall for the seat, usually when the top of their head is above the top of the seat.
Or, consider using a larger (Group 1 or Group 2) rear-facing seat. If you choose a seat that can be both rear-facing and forward-facing, check the weight limit for rear-facing use, as some seats aren't suitable for rear-facing use beyond a certain weight.
Emily Gilbert is a Digital Writer for Mother&Baby and has written for the website and previously the magazine for six years. Specialising in product reviews, Emily is the first to know about all the exciting new releases in the parenting industry.