There's nothing we love more than a bargain, especially when it comes to Black Friday deals that we can save on important baby products such as the best baby steriliser or when stocking up on bulk-buy baby wipes. We're even happier when it's a Tommee Tippee bargain.
A household name for more than half a century, the parenting product experts have a wide range of baby goodies from bottles to monitors and much more. Plus, we love the fact that many of these products have been shortlisted for Mother&Baby Awards over the years. Having been tried and tested by our parent testers, we know they're seriously good.
Black Friday deals with Tommee Tippee
We interrupt the regularly scheduled content to let you know that Black Friday is currently in full swing, and with it, a whole host of Black Friday baby deals, including plenty for Tommee Tippee products. Want to grab a bargain? These are the retailers that have the best Tommee Tippee deals right now, or keep scrolling to continue reading our buyer's guide.
• Save up to 40% with Tommee Tippee themselves.
• Get up to £80 off at Mamas&Papas.
Black Friday Tommee Tippee sale deals
Description
The Tommee Tippee Made for Me Double Electric Breast Pump is a pump that has been designed with
Pros
Easy to use, quick to set up
Powerful suction
Comfortable design
Quiet, so could be used anywhere
Cons
It can be quite fiddly when trying to clean
Description
Awarded Bronze Best Safety Product at the Mother&Baby 2021 Awards
This clever little room
Pros
Works as a night light
Colour coding indicator
Rechargeable
ON SALE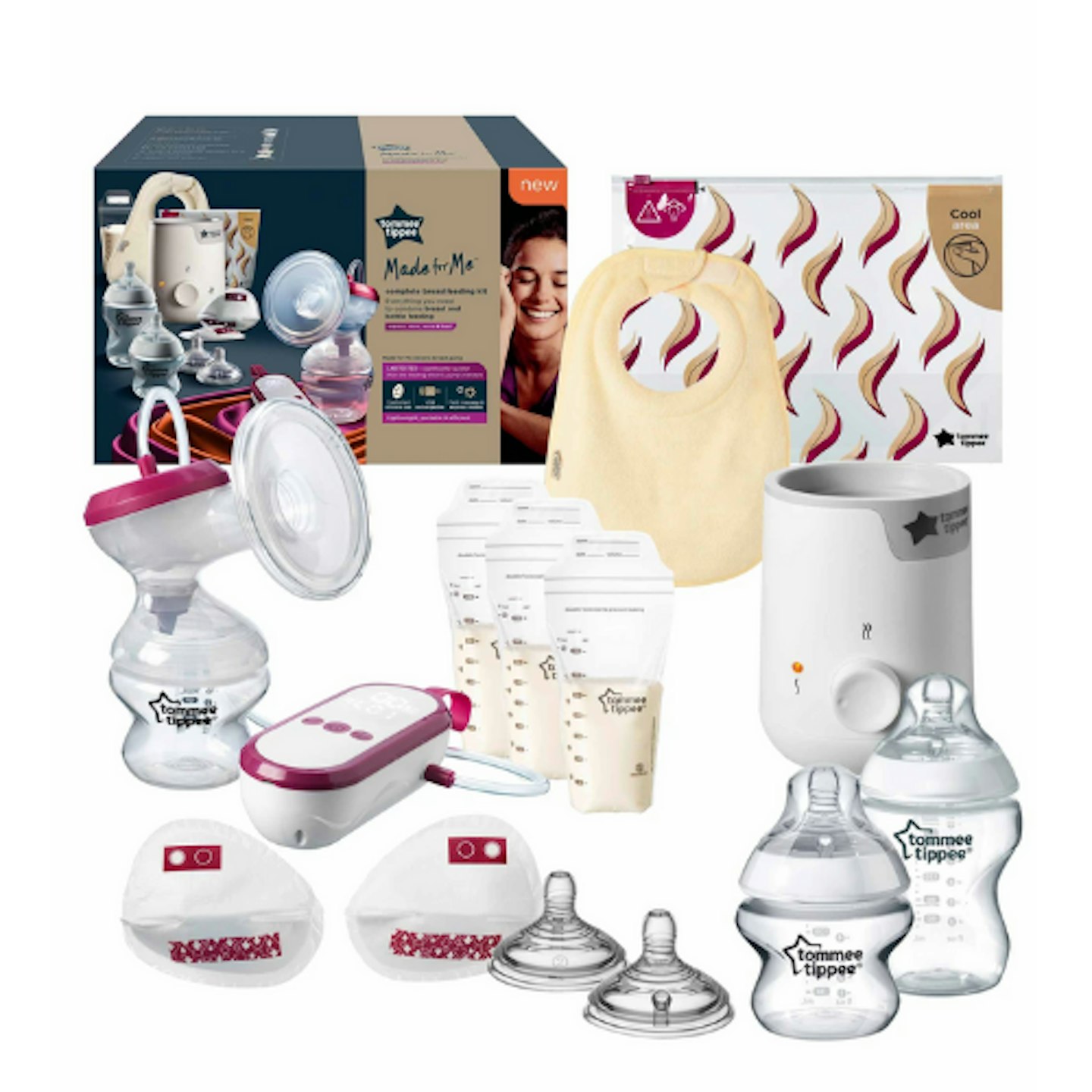 Tommee Tippee
Description
If you want to breastfeed but want the flexibility of being able to express and bottle-feed too,
Pros
Complete kit of products
Great savings
Cons
May want more flexibility in choosing different brands
Description
All parents want to protect their little ones, that's why Tommee Tippee Ultra UV 3-in-1
Pros
Design
Stores products
Has an auto re-sterilising programme
Dries products
No steam or chemicals
Description
This set has nine essential items for grooming babies neatly packed into this handy material
Pros
Great value
High quality
Comes in travel pouch
Description
Pros
Soft glow lights and adjustable volume
Clever digital display
Prep a bottle in 2 minutes
Description
Portable, safe and easy to clean is exactly what you need in a Moses basket, and this lovely
Pros
Portable
Easy to clean
Static and rocking options
Cons
Stand is difficult to build
Description
Helping to individually wrap each nappy and sealing away odours and germs. This effective nappy
Pros
Holds up to 28 nappies
Protects against odours
Cons
Refills can add up in price
Description
An Amazon bestseller from a brand you can trust, these Tommee Tippee bottles are a good option to
Pros
Great value for money — six bottles come in pack
Available in a wide range of sizes, colours and decorations
Anti-colic valves on the teat
Cons
Reviewers claim the measurements can be quite tricky to read
How we choose the best Tommee Tippee deals
on offer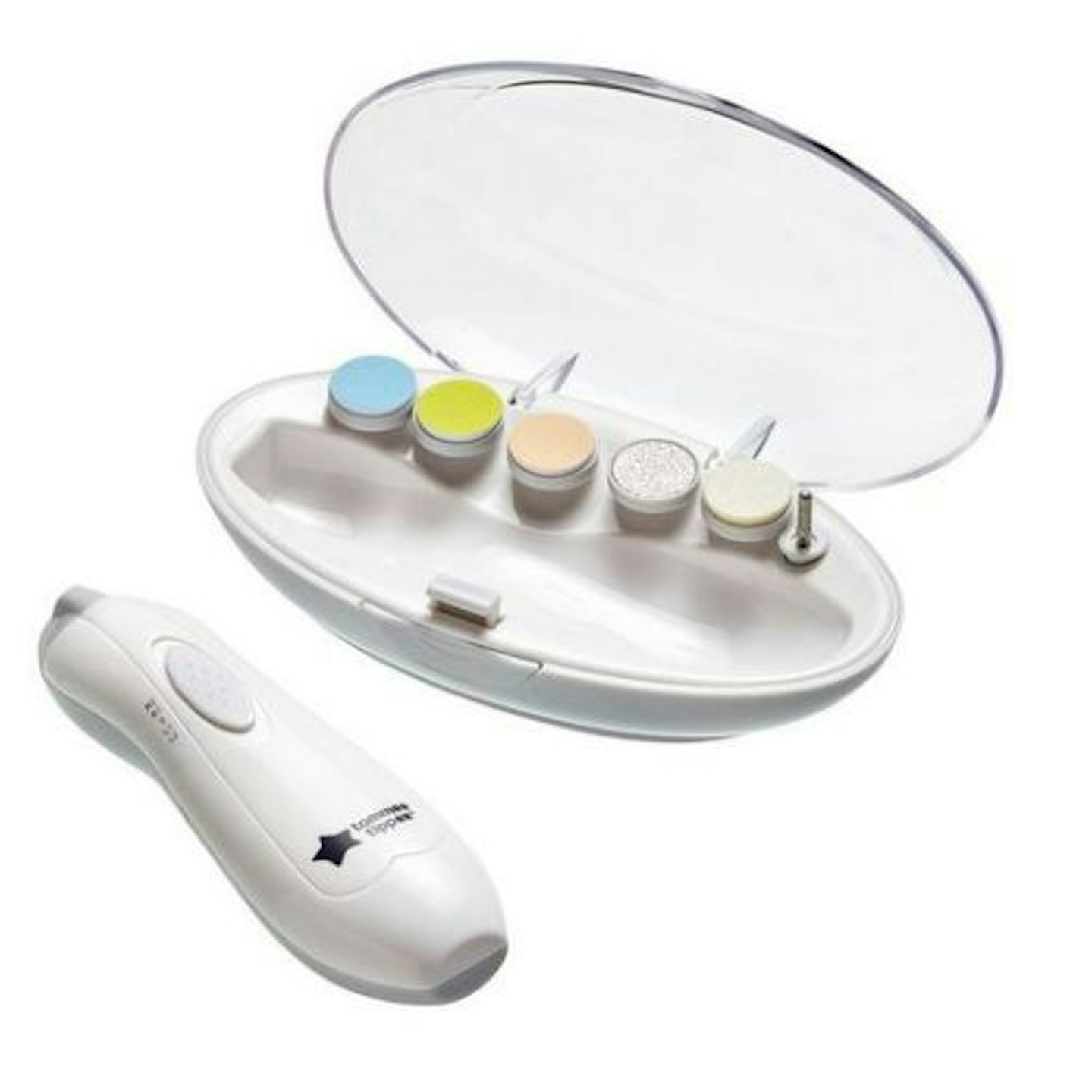 Very
Description
Safely trim little toenails and fingernails with this trimmer from Tommee Tippee. It includes
Pros
Quiet to use
Easy to use
Can be used for all ages
Comes with a travel case
Cons
Some found hard to reach nail corners
FAQs
How we find the best products
Mother&Baby product recommendations are independent and based on a combination of real-world testing from our trusted mum testers, and the expertise of our experienced editorial team and product specialists. We chose the best deals available on the much-loved Tommee Tippee products that are worth adding to your baby's wishlist.
Why shop Tommee Tippee Black Friday deals?
Tommee Tippee is a household brand name for baby products. While the products are good value for money, Black Friday discounts can help you to save some money.
Emily Gilbert is the Features & Reviews Editor for Mother&Baby and has written for the website and previously the magazine for six years. Specialising in product reviews, Emily is the first to know about all the exciting new releases in the parenting industry.