Whirli is a toy subscription service with a difference - you can swap out toys your little ones no longer play with! This economical and environmentally friendly idea means that rather forking out for expensive toys your children will forget about after a couple of weeks and end up in landfill, you can pass their unwanted toys along instead of throwing them away.
How does Whirli work?
1 - Choose your toys
Subscribe to a plan and get Whirli tokens* to spend on toys from a huge library with products suitable from newborns to all the way up to children aged around 8 years old. There are over 1000 toys to choose from, including the latest must-haves.
*(Tokens are used to manage your personalised toy box. 1 Whirli Token equals £1 retail price, so a toy worth £20 at retail costs 20 Tokens.)
2 - Play time!
This is the fun part - the toys are yours to play with for as long as you want. No time limits, no penalties. Simply keep toys as long as they are still being loved at home.
3 - Do the toy swap
Send toys back and your account will be credited with equivalent tokens, letting you swap for something else. You don't have to send everything back together, just the unloved toys.
Although accidents may happen, reasonable wear and tear is included in all Whirli plans, and they only stock durable toys so incidents of excess damage are rare.
4 - Or keep them forever
Don't worry if your child has fallen in love with a toy, you can buy it from Whirli for a less-than-retail price. Any toy you keep for 8 months is yours to keep forever. Try with Whirli and only keep what you love.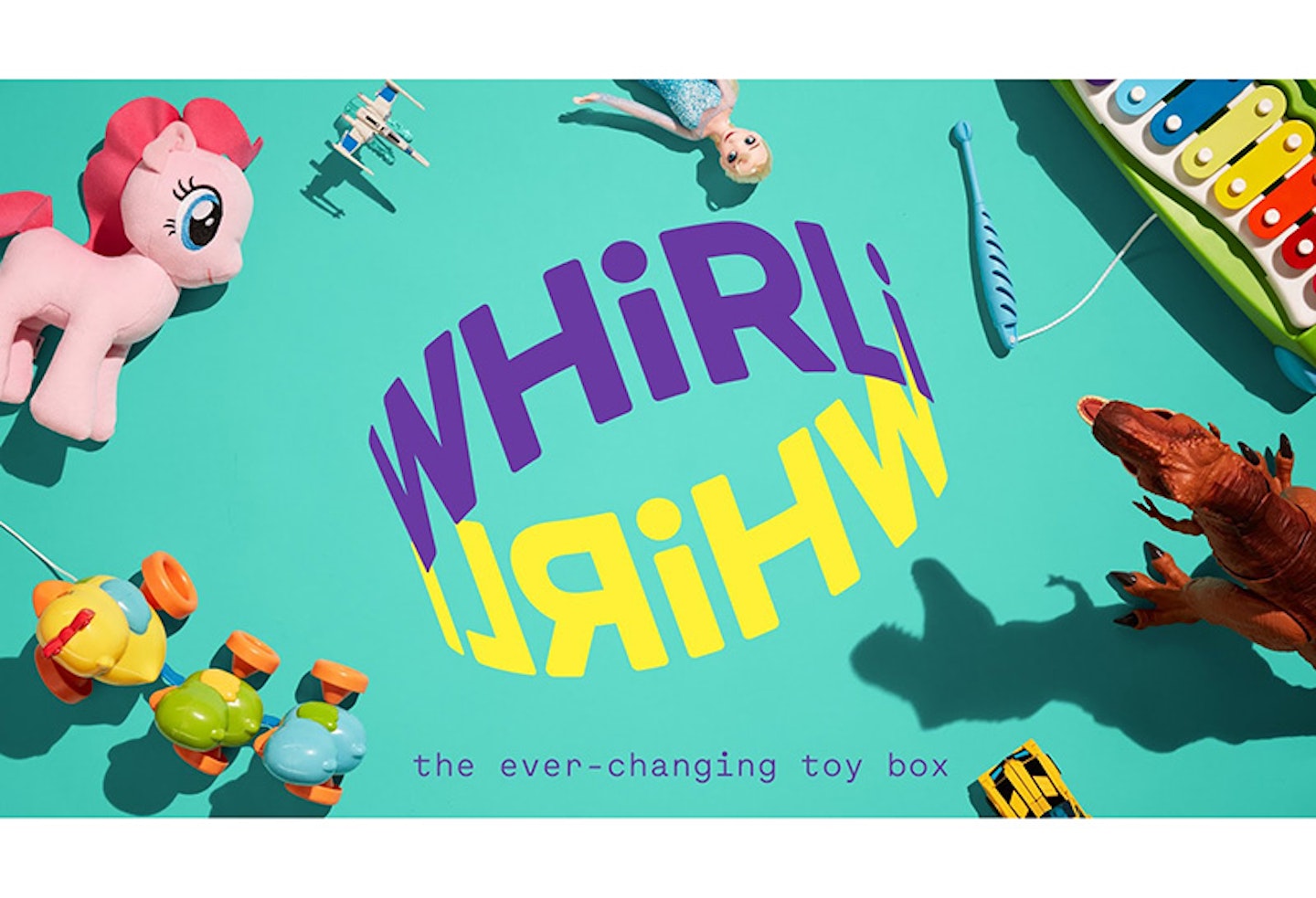 Our tester Emily (and her 1 year old boy and 4 year old girl) put the Whirli toy subscription to the test. Here's what they thought...
How did this product make your life easier?
I think I was as excited as the children to get it all unwrapped, they couldn't wait to get in and see what toys had arrived!
Everything arrived in lovely condition and was very clean – Whirli sterilise everything before it gets sent out again. I loved the way all the toys were in eco bags, that's something that's so important to me, especially when everything seems to come in huge boxes these days with loads of packaging that immediately fills our bins! And it fits in with the recyclable nature of the toys too.
I love the concept of borrowing toys, children go off toys so quickly especially at my little one's ages. I was so pleased to see the children instantly enjoying the toys and I didn't have to worry about spending the money if they were only going to enjoy them for a short while, because I could rest easy knowing I could just swap them for something else.
I also like that you can pick and choose which items you want to return and you don't need to return them all at once. You can even keep them forever if they get attached.
The toy selection has a huge range from large ride on items, to lovely books, there really is something for everyone. It helps to have sections grouped by age range too, there's so much to choose from I could have spent hours scrolling through!
Would you recommend this to other parents?
I absolutely would recommend this and already have done to my other parent friends. It's economically friendly and a great way to keep the children interested in toys at home without spending a fortune on new toys and having to store them too. I quite often buy second hand or from sites such as Facebook marketplace to try to keep costs down, and also end up selling on there too! This subscription box takes out the middle man, but you get lovely quality toys.
Would you choose this product above others?
I have never used any toy service like this before, the only thing I can liken it to is taking the children to the library, which they love doing and never lose interest in their new books. I think that idea of new things is so exciting to children, and they don't mind if it's been played with or read by someone else before. I'd definitely choose Whirli over buying toys brand new, particularly the expensive ones – it feels like such a waste if they don't actually use them or lose interest quickly. This way I'm not wasting my money, great for the environment and my pocket too!
What changes would you make to this service?
Nothing! I found the customer service team really helpful when I had some queries. I like how easy it is to swap the toys and return them. Other than one toy sent to us that was incorrect, it's been a great experience using this service.
One suggestion would be to have some ready to go boxes, so you pop in your children's age range and gender and it comes up with ready-to-go box suggestions. This would be great for gifting, as well as perhaps new parents or for discovering new toys, as it does take a bit of time having a look through and deciding what you'd like. I guess the good thing is if you do spot something else you can always try it out on your next order!
Description
Whirli offer three subscription methods - pay monthly, pay half-yearly and pay yearly. Your
Read more popular articles