We know that there are a lot of children's TV shows to keep on top of when you're a parent, but the distinctive Twirlywoos are characters you won't forget. Made up of Great BigHoo, Toodloo and Chickedy and Chick, in the Cbeebies show the bird-like creatures leave their home and learn about concepts in the human world such as up and down, over and behind.
If your little one (like many others) has fallen in love with the family of four, it's likely they'll be chuffed with some Twirlywoos toys. Now we'll be honest, we were surprised that there isn't a whole lot of choice out there, but bookmark this page and we'll be sure to keep you updated with Twirlywoos buys.
Twirlywoos toys to buy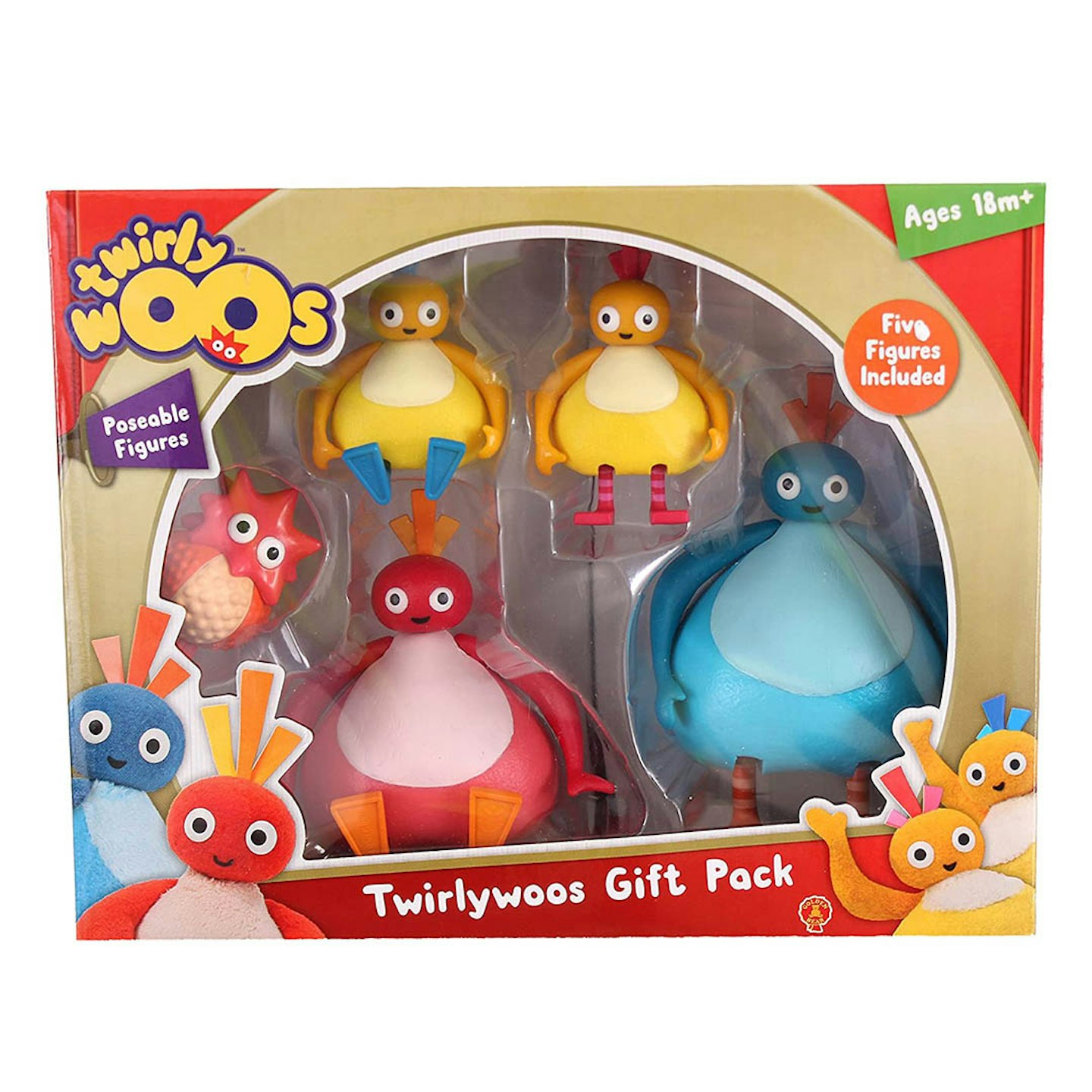 1 of 8
Twirlywoos 5 figure character gift pack
This set comes in a gift box with a handle, making them easy to store and keep safe. There are five figurines made of chunky and durable plastic that are the perfect size for little hands to grasp, helping children to develop fine motor skills whilst encouraging them to use their imagination through pretend play.
Review: "Purchased these to put on a cake I was making for my nieces first birthday, she loves Twirlywoos and I like to add items to kids cakes as kind of gift too as they can then play with them after the cake is gone, rather than making models that just end up in the bin."
2 of 8
Twirlywoos Soft Toys
Also available to buy individually (keep scrolling!), you'll receive four super-soft and cuddly characters from the Twirlywoos with adorable sparkly tufts. To really bring them to life, press their tummy to hear funny Twirlywoos phrases.
Review: "They were bought for my granddaughter and she absolutely loves them."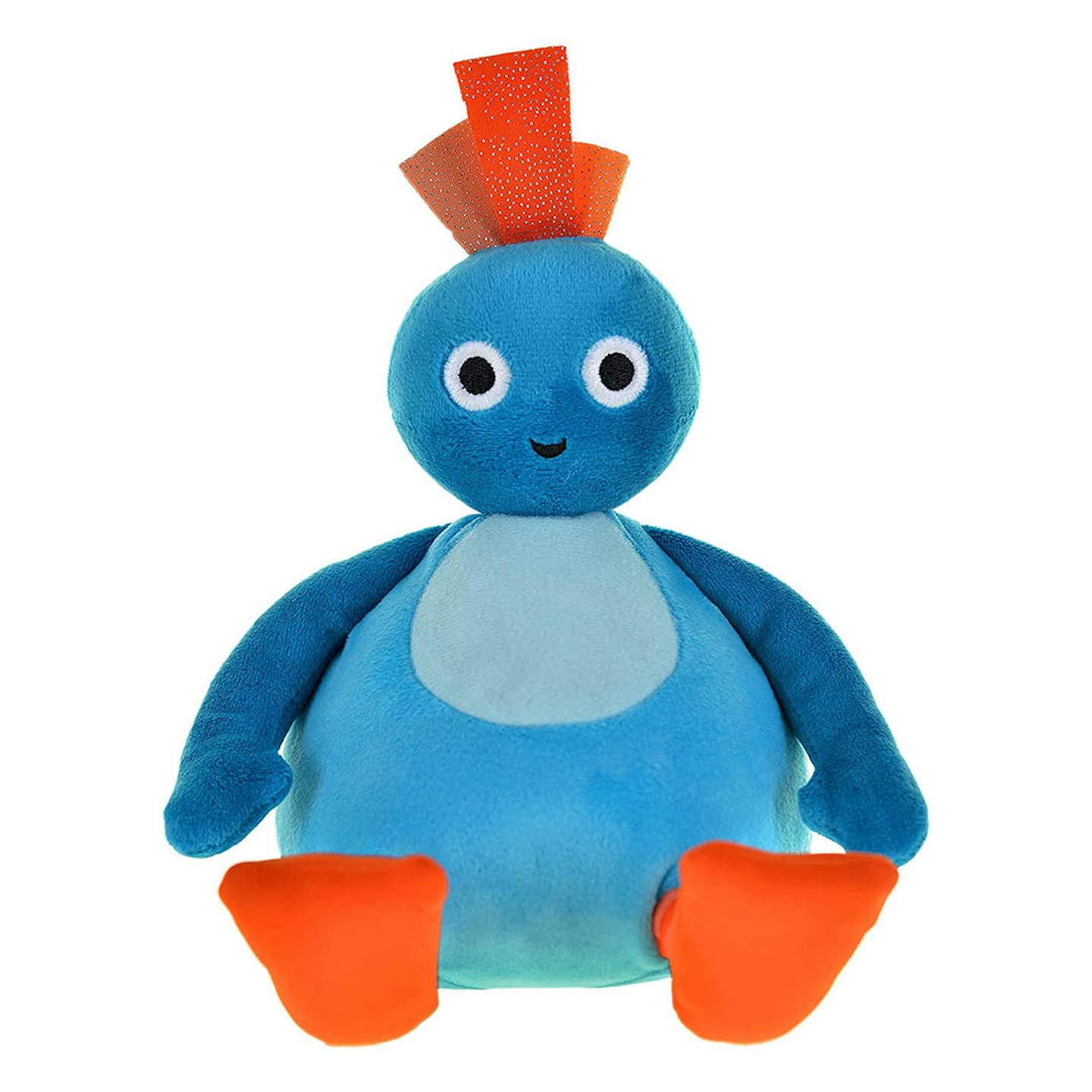 3 of 8
Twirlywoos Chatty Great BigHoo Soft Toy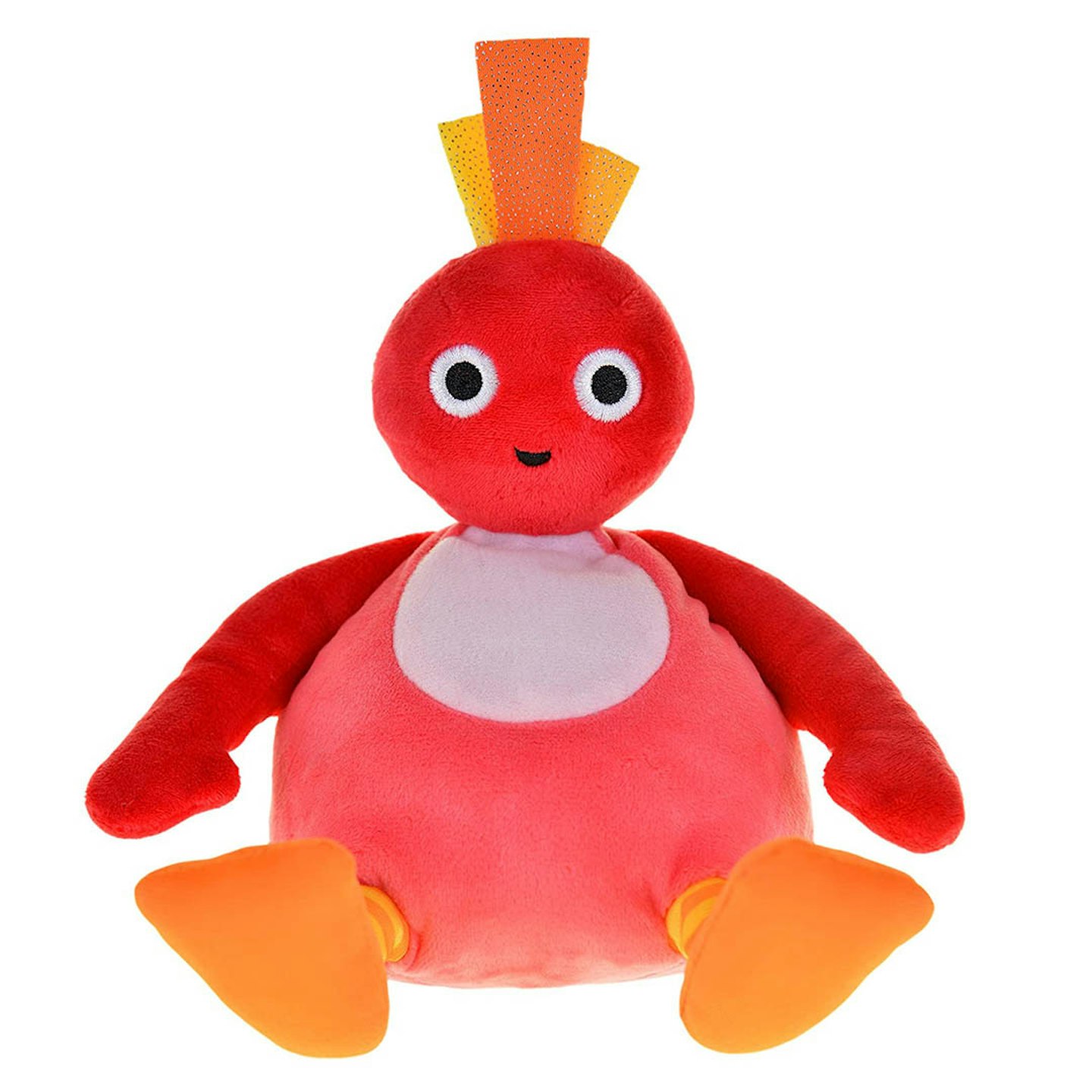 4 of 8
Twirlywoos Chatty Toodloo Soft Toy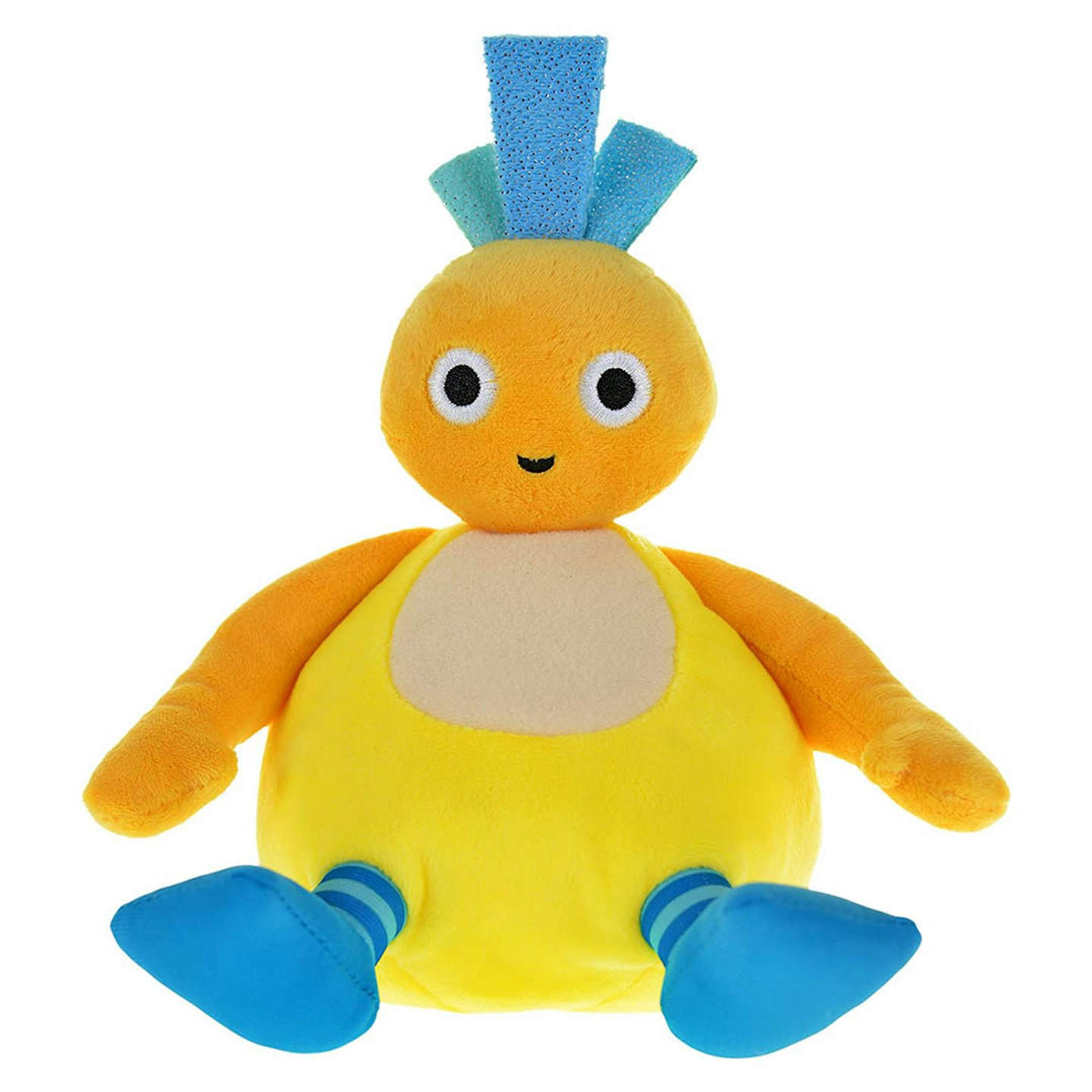 5 of 8
Twirlywoos Chatty Chick Soft Toy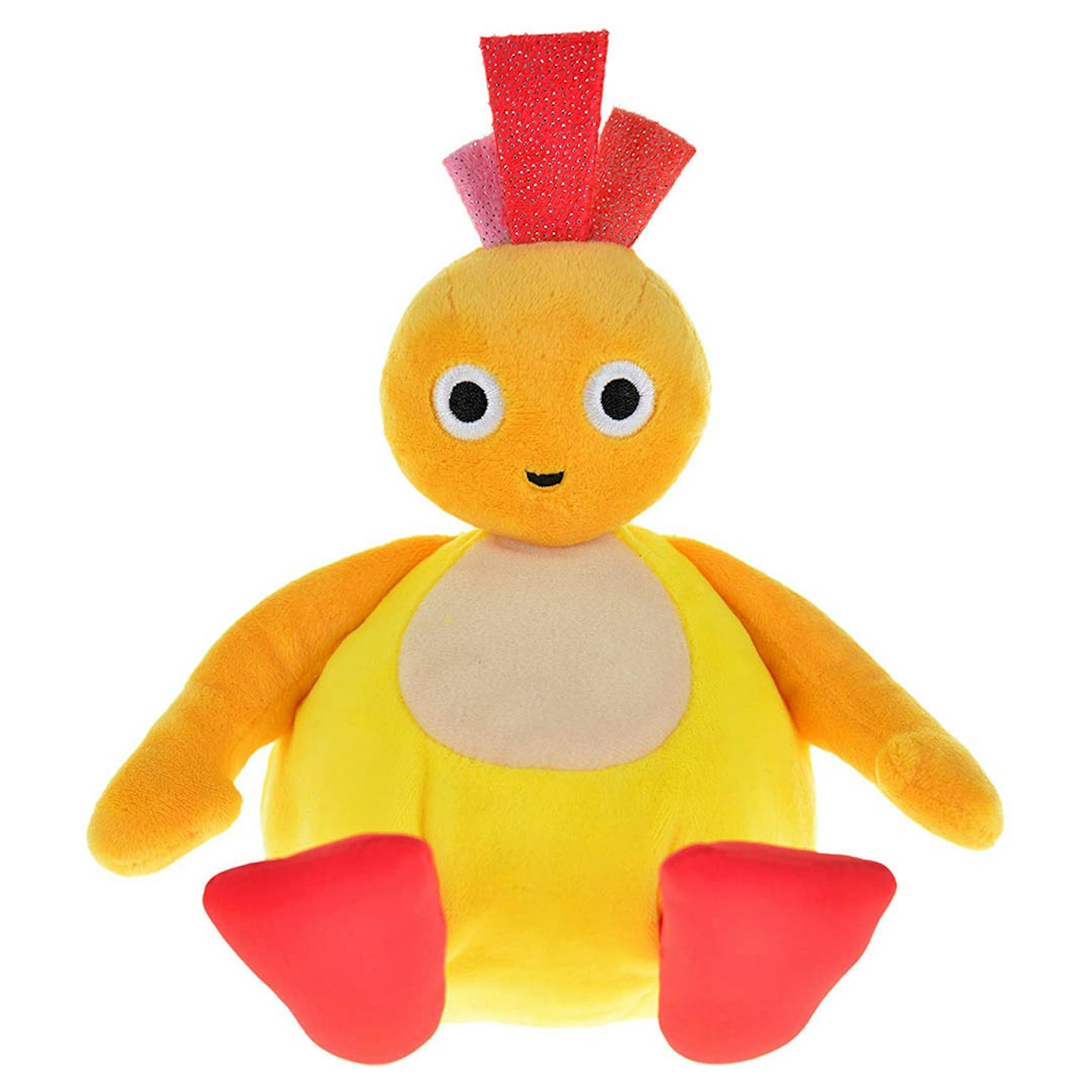 6 of 8
Twirlywoos Chatty Chickedy Soft Toy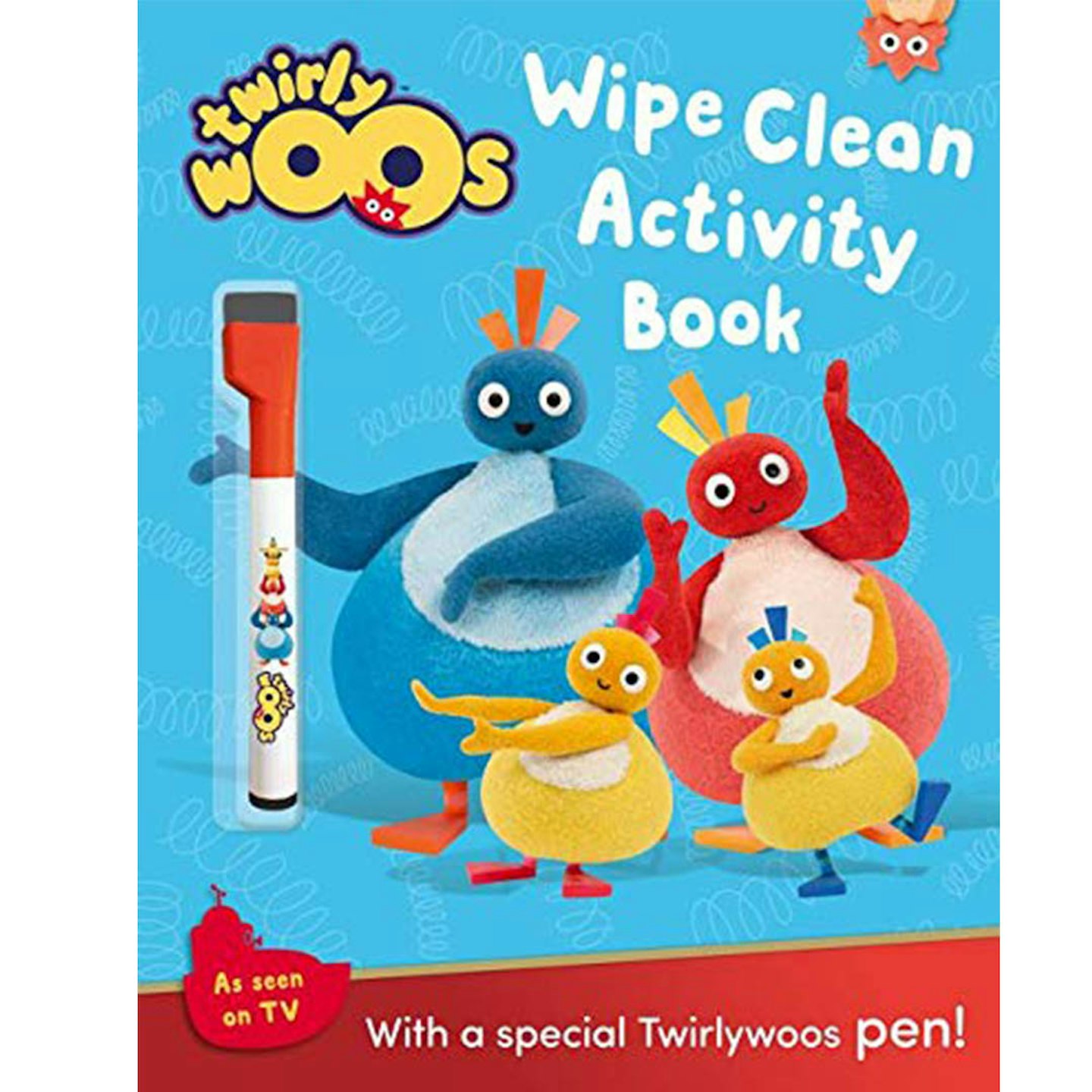 7 of 8
Wipe Clean Activity Book
Using the special wipe clean pen, your child can draw lots of waves around the Big Red Boat, choose an adventure for the Twirlywoos, help Chickedy and Chick to draw a picture, create a picture of Peekaboo, and much more. When they're finished, they can simply wipe them clean and start again!
Review: "Kept my little one entertained on holiday while waiting for food to come. Love that it's reusable."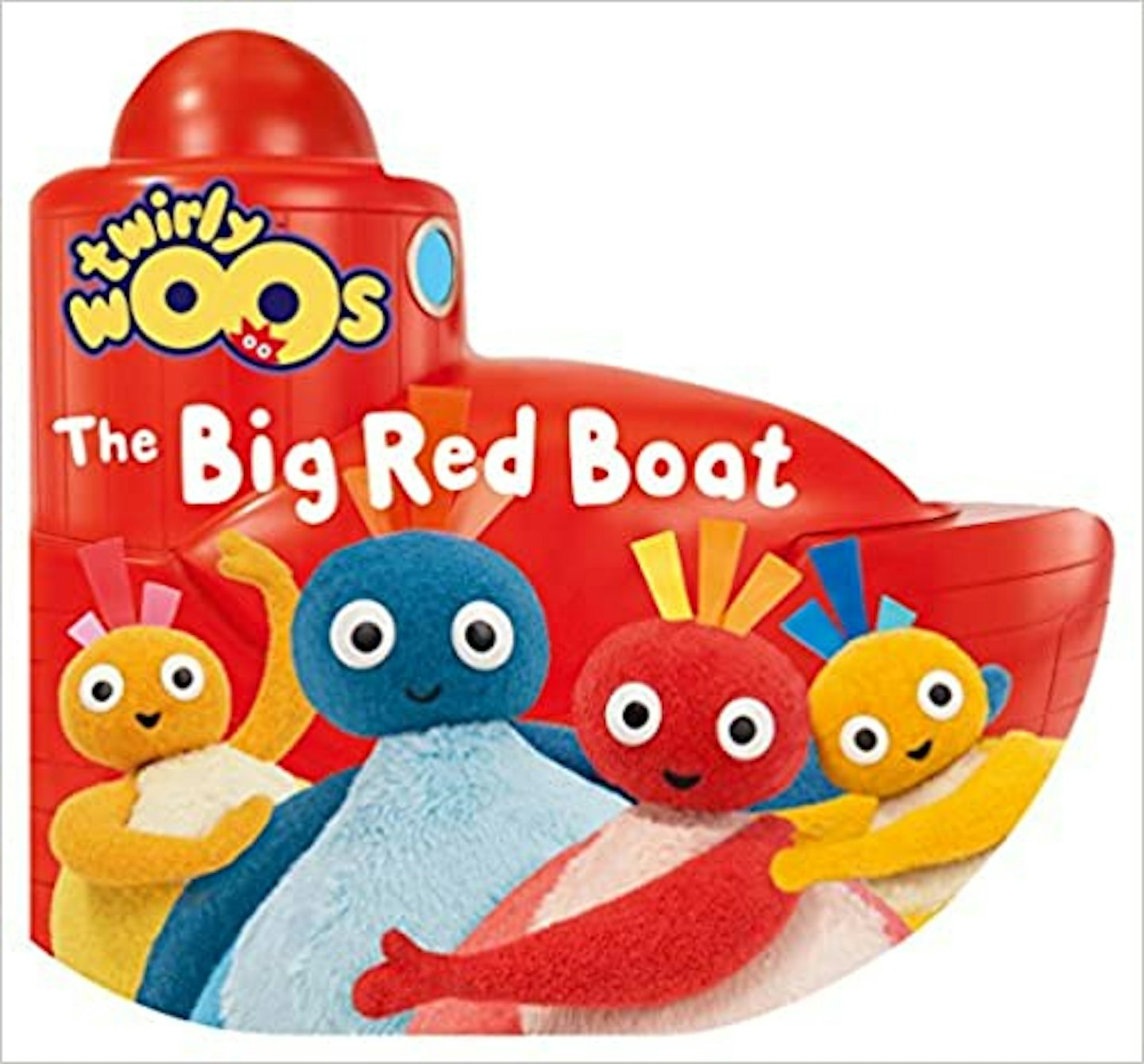 8 of 8
The Big Red Boat book
In this boat shaped board book with chunky baby-friendly pages, find out all about the Twirlywoo's special boat.
Popular articles to read next