The Snug Kids Ear Defenders are ear defenders that are designed to comfortably go over your child's head, to keep their ears safe from loud noises.
With an adjustable headband and plenty of colour choices for your child, the Snug Kids Ear Defenders are suitable for toddlers, through to adults, so they make a great long lasting ear defender choice. I tested the Snug Kids Ear Defenders with my six year old son, to see how good they were.
Pros
Padded ear cup and headband
Adjustable headband
Folds compact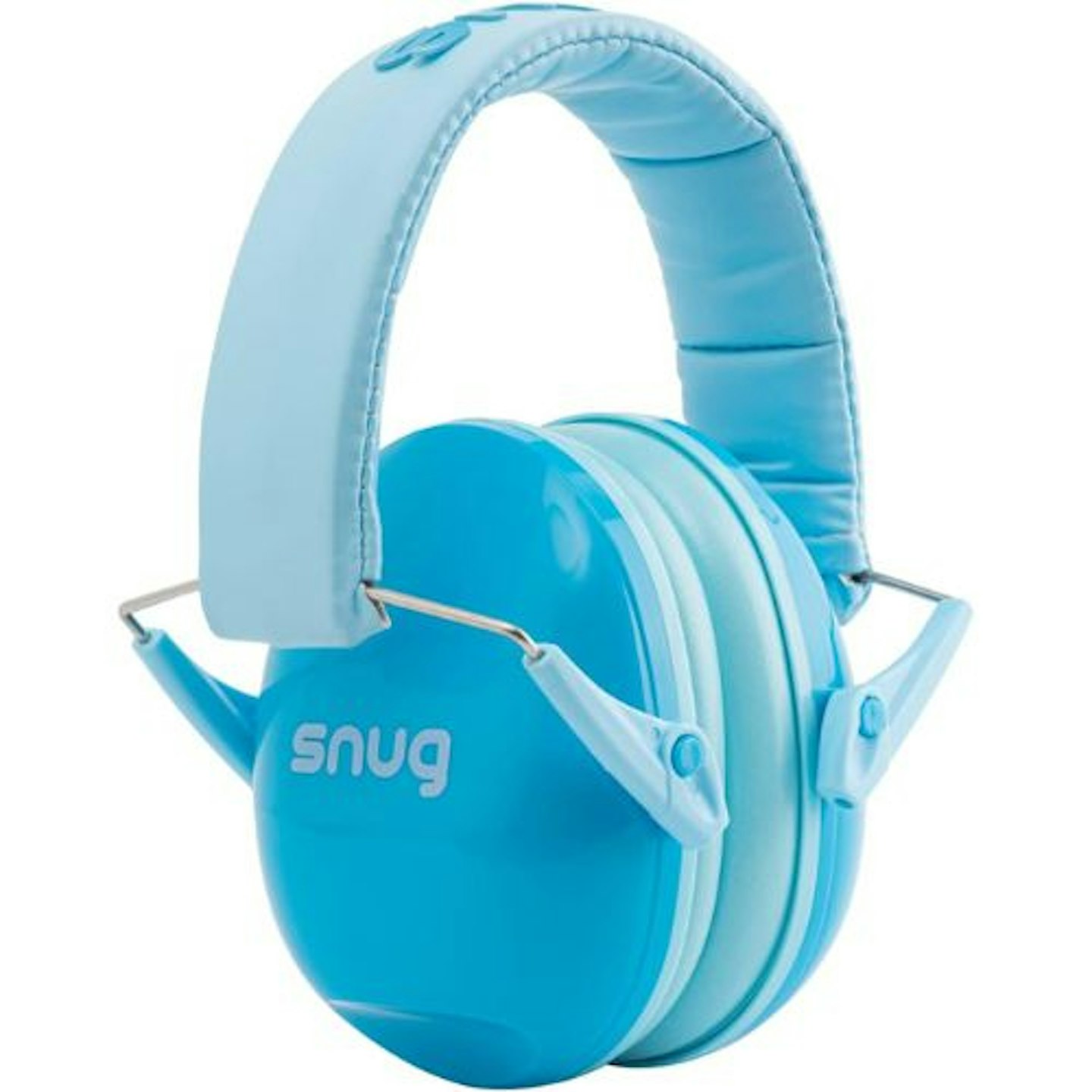 Testing the Snug Kids Ear Defenders
Design
A simple design choice that doesn't look too bulky and quite nice too. I loved all the colours options that came with these ear defenders as we were able to find a colour that my son loved.
The padded ear cups were soft against his head and the slim shell design also made sure it wasn't too heavy against his ears. The ear defenders in general were actually really light, so they can be worn for a long period of time without hurting.
I really liked that they could be adjusted easily, so we could find a size that worked for my sons head. It also meant that it was easier to fold the shells into the headband, meaning it could be stored away in a compact size (which was very handy when we took them to the Formula One).
Usability
I found that they were really easy to adjust and my son found them really easy to use and pop on himself. While he could easily fold them away too, he liked that he was able to have them around the back of his neck, ready to pop over his ears in a loud environment.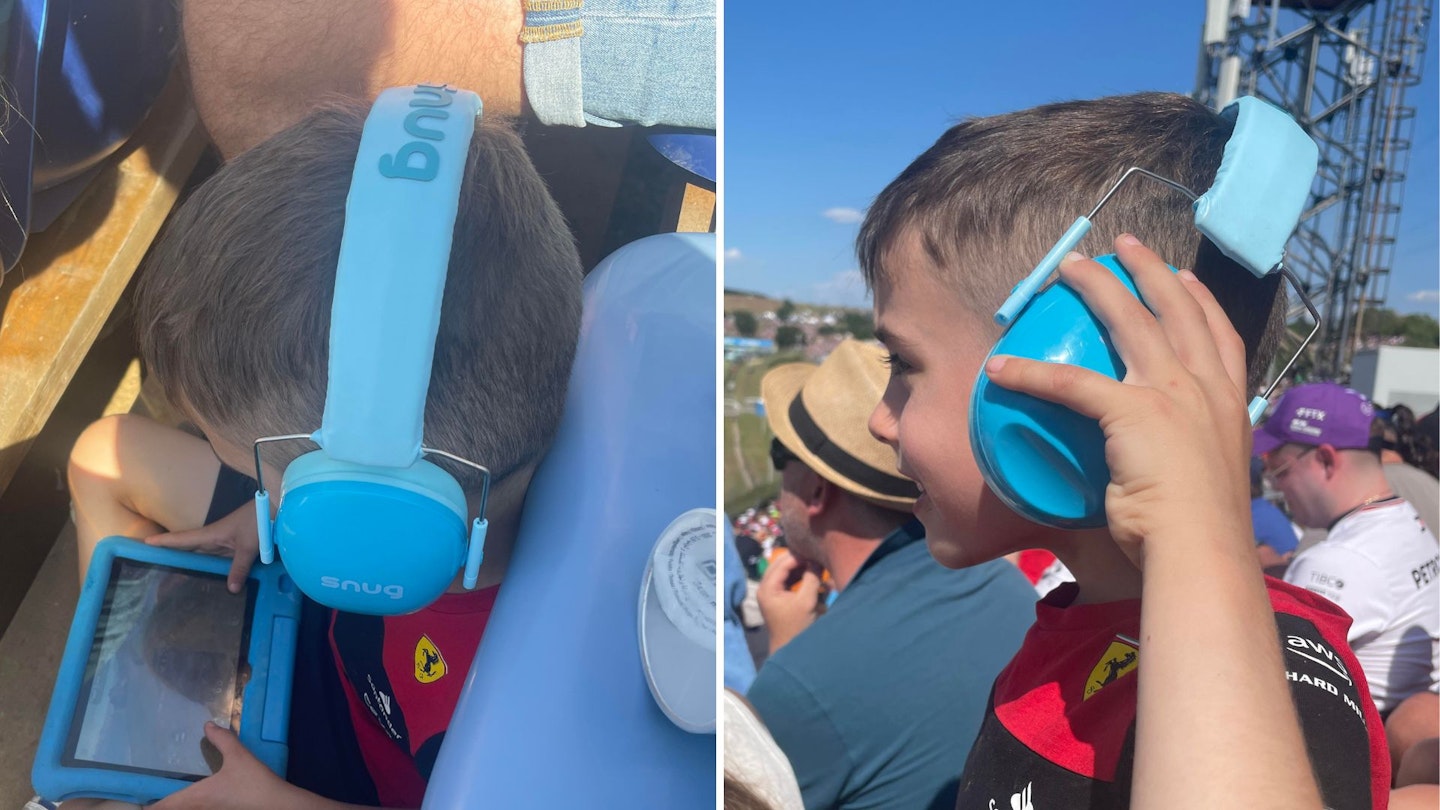 Performance
My son has made it clear how he feels about loud noises and he would much rather avoid somewhere if it's going to be loud. We've taken him to see the ice hockey before, but now he chooses not to go knowing it's going to be loud.
When he found out we was going to watch the Formula One, he was a bit on edge knowing it was going to be loud, but he felt a lot more reassured knowing we were taking the ear defenders.
He sat with them on the whole time we were there and didn't once complain they were uncomfortable or that he couldn't hear anything at all. When we was sat waiting for the race to start, he kept them on while playing a game on his tablet, and he was still able to hear the car engines at a more comfortable volume.
I liked that they didn't completely block sound out, as he was still able to hear us, which was really important when walking around the noisy track, in being able for him to still hear us when needed.
Final verdict
Overall, I thought the Snug Kids Ear Defenders did the job they were supposed to do, and my son really enjoyed picking out the colour style he wanted. He wasn't limited to choice like we'd seen with other ear defenders.
My partner and I have used the Snug Ear Defenders as well, and we have all found them comfortable to wear and muffle loud noises out. They were really easy to adjust between a child and adult.
What age are Snug Kids Ear Defenders for?
When choosing ear defenders, it's best to ensure that you are checking the age suitability before you purchase. The Snug Kids Ear Defenders are suitable for children over the age of six months, to adults.
As these head phones go over the head, they might be a bit too heavy for six month olds, and you might want to opt for something that will stay on their head easier, such as the Alpine Muffy Baby Ear Protectors.
Samantha Ball is a Product & Lifestyle Writer for Mother&Baby and freelanced for the website for two years before joining the team full time. She's a mum of two and loves browsing for the best products and cute outfits.