The Alpine Muffy Baby Ear Protection are designed to help protect your little one's ears without putting pressure on your baby's head, which makes them a good baby ear defender choice.
When you're going to a place with your baby where there's going to be loud noises, it's incredibly important to help protect your baby's ears. I tested the Alpine Muffy Baby Ear Protection with my one-and-a-half-year-old daughter, to see how they lived up to the expectation of protecting her head, along with her ears.
Pros
No pressure on fontanelle
Comfortable to wear
Adjustable and easy to fit
Carry bag included
Cons
They don't always stay in place with wriggly toddlers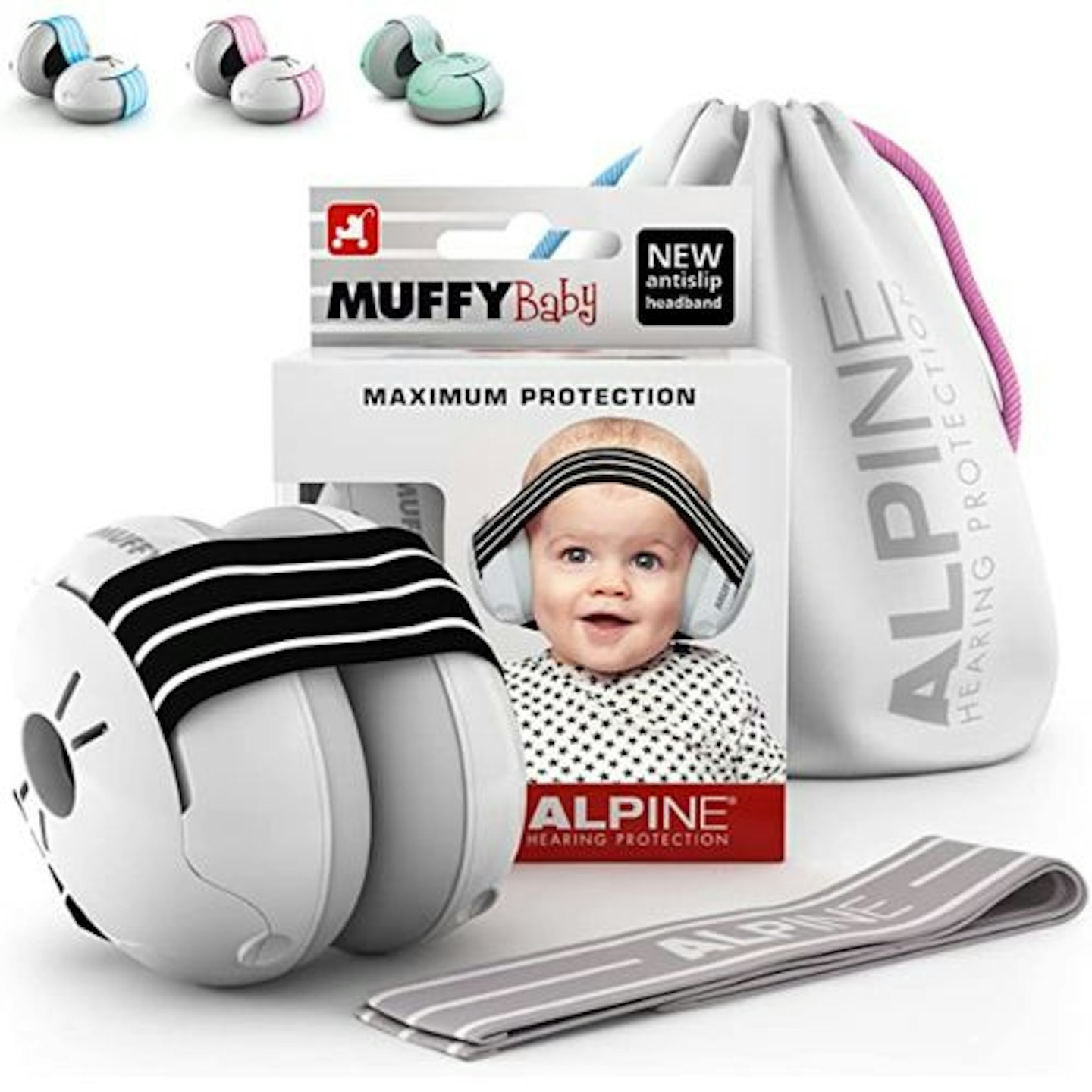 Testing the Alpine Muffy Baby Ear Protection
When testing these ear defenders, we tried them in different high-noise areas, including a noisy area with vehicles, people and street performers and at the Formula One.
Design
I found the overall design of the ear defenders to be really good. They didn't look too chunky or uncomfortable on my daughter's head. The shells were a little bit tricky to adjust but this was reassuring to know that the shells were not going to move around on the headband and fall out of place. I made sure that these were adjusted properly before we left the house as well so that we could use them as soon as we needed to.
Another thing I love about the ear protectors was the soft shells. They cupped my daughter's ears so they fit inside the shell, rather than them squishing them and it hurting.
Usability
The headband attaches with an adjustable Velcro strap at the back so you can have the band to fit your baby's head perfectly.
One issue I did find with them, however, was that the band itself rubbed my daughter's hair underneath which sometimes irritated her, but we could easily solve this by making sure her hair was pushed back and tucked out of the way. After we found what worked, she was more than happy to wear the ear defenders.
I loved that it came with a small carry bag, as it meant we could keep the ear defenders safely stored away while out. They were then so easy to take out and pop onto our daughter's head when we needed to use them.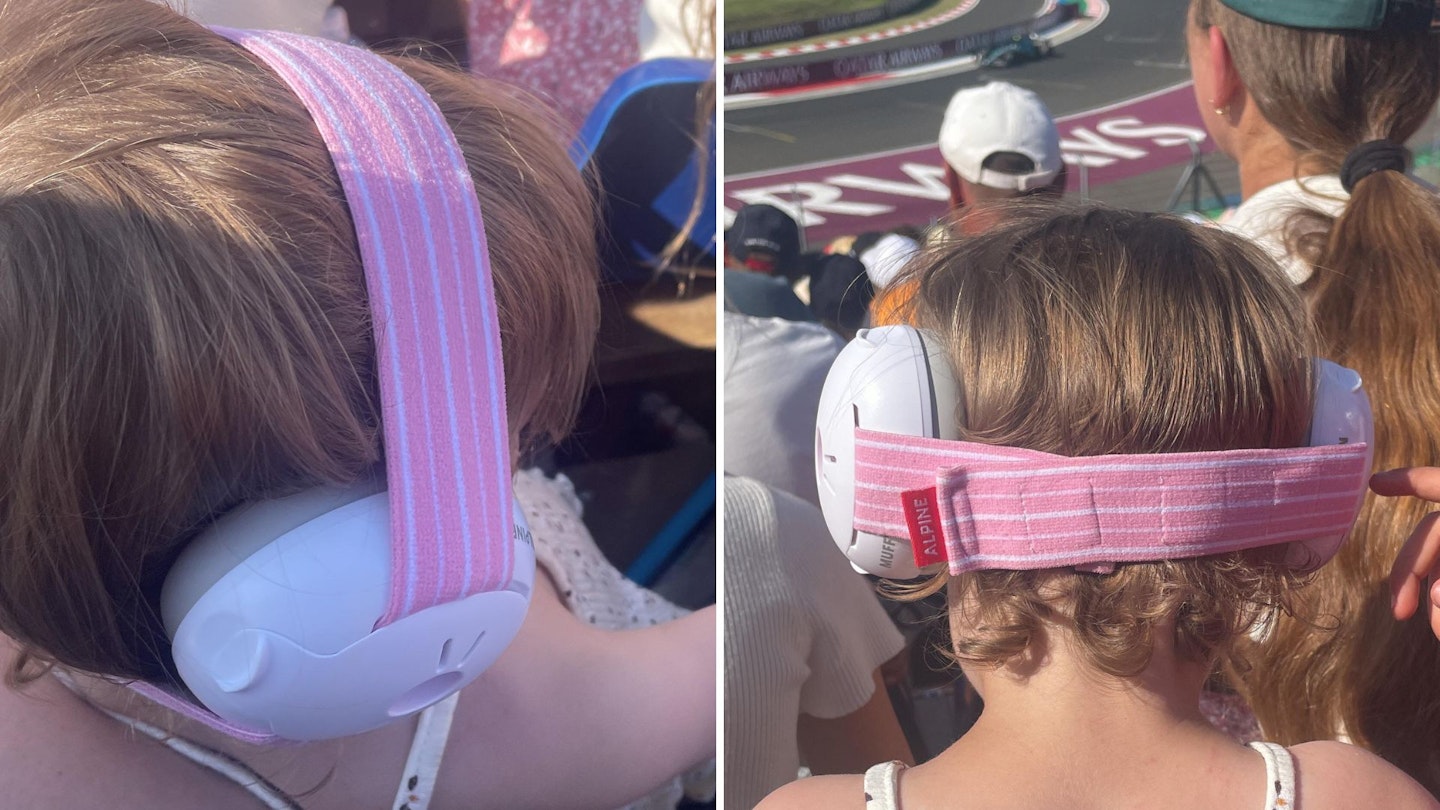 Performance
When we've been to loud events or noisy locations before, we've noticed that our daughter covers her ears with her hands. While at a racing event, we knew it was going to be loud but we wanted to wait for her cue to pop them on her ears.
As there was music and a lot of people, she covered her ears pretty quickly, so we popped them on her. It can be hard to judge what a baby or toddler thinks of something and whether it actually works, but straight away she smiled and sat up in her pram to look around. Just from her reaction, we could tell that it worked at reducing noise.
Due to the comfort of the band as well, she was happy to keep the ear defenders on, whereas normally anything on her head gets taken straight off and thrown across the floor. It was reassuring to know her ears were protected and she was happy.
Final verdict
Overall, I thought the Alpine Muffy Baby Ear Protection lived up to the expectation the brand gives.
My daughter, despite pulling out hairbands, clips and bobbles, enjoys wearing them and will put her hands over her ears to let us know she would like them on. We've let her try on her brother's Snug Kids Ear Defender to test the over-ear style and she won't keep those on for as long.
I think the Alpine Muffy Baby Ear Protection are great for the age range they suggest, as they're soft and comfortable to wear while protecting their ears well.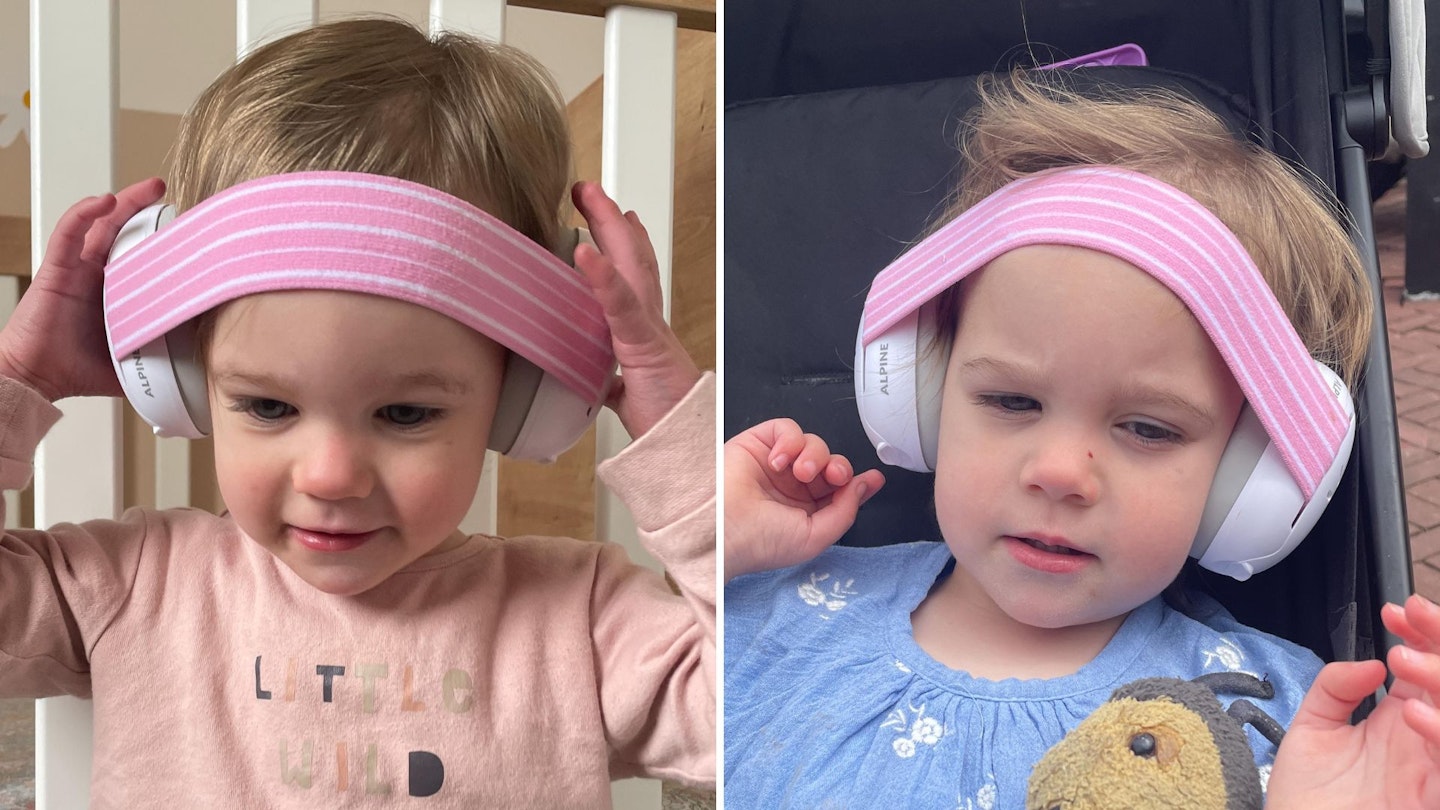 What age is the Alpine Muffy Baby Ear Protectors for?
It's always important to check the age suitability of ear defenders before purchasing. You might think about buying ear defenders that are bigger so that they last longer, however, this might not be the best way of protecting your little ones' ears.
The Alpine Muffy Baby Ear Protectors are suitable for babies aged three months, up to children the age of three years.
Samantha Ball is a Product & Lifestyle Writer for Mother&Baby and freelanced for the website for two years before joining the team full time. She's a mum of two and loves browsing for the best products and cute outfits.