As first-time parents going on holiday with our 6-month-old we were looking for an easy to manoeuvre pushchair to make our airport experience easier as well as to use on day trips whilst away. The Inglesina Quid² ticked all our boxes to be ultra compact and super lightweight for travelling abroad by plane making it a brilliant pushchair choice for us.
As one of the lightest travel stroller on the market, it really is designed for holidaying with little ones and to make parents lives a whole lot easier and stress-free during any getaway. It's particularly handy for plane travel and ideal for parents looking for a practical yet stylish option that feels luxurious despite the mid-range price tag compared to other strollers and travel systems on the market like the Bugaboo Butterfly.
Pros
One handed fold and unfold
Ultra compact
Super lightweight
Stands upright on its own
Simple assembly
Cons
Velcro for ventilation flap very noisy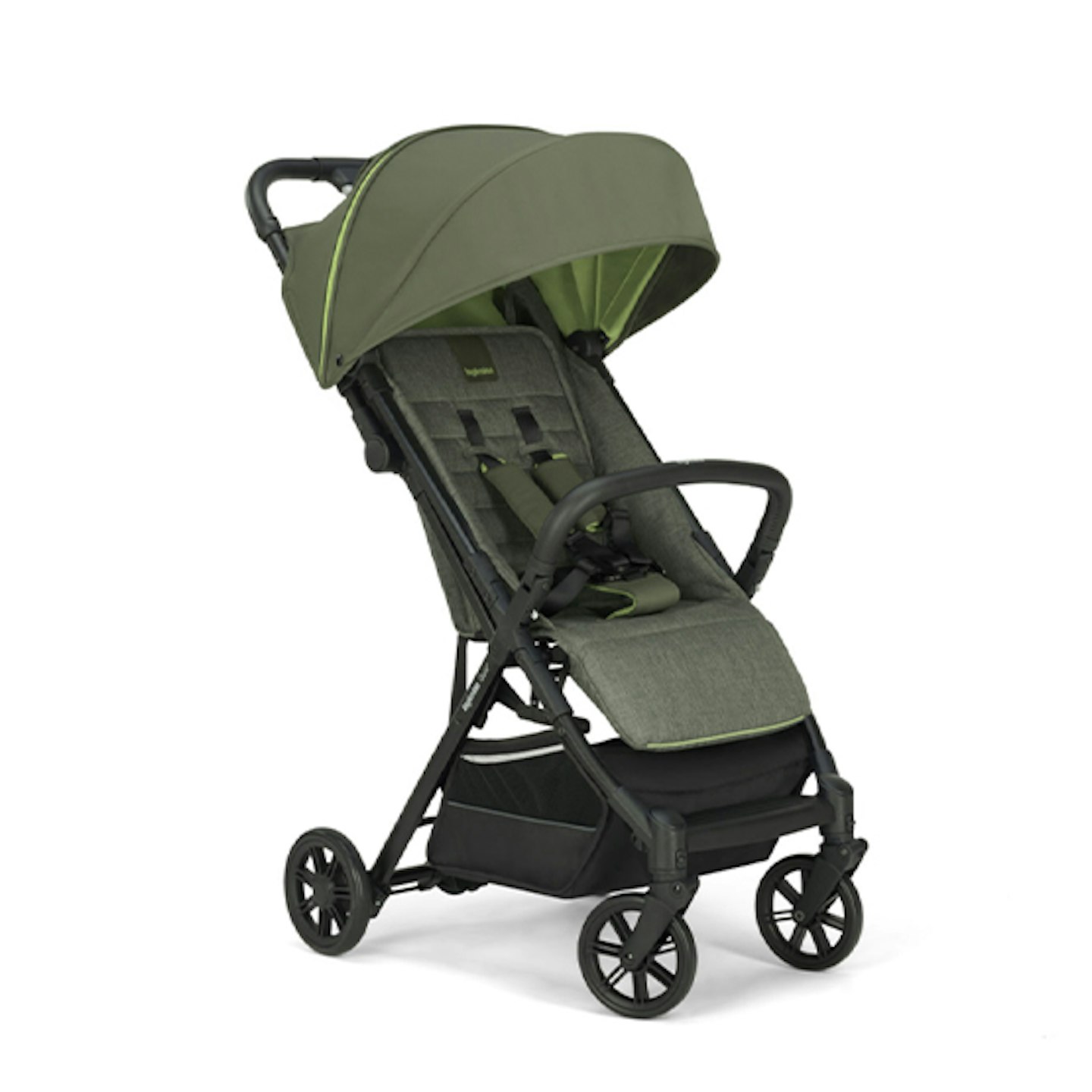 Testing the Inglesina Quid² Stroller
When planning for our first family holiday to Italy, we soon realised we wouldn't be able to take our current bulky and heavy pushchair away with us, so this was at the top of our priority list for new products to purchase. As a couple who don't travel light, it was important to us that the pushchair was easy to collapse and didn't add any extra stress to our first experience flying with a baby aged 6-month-old and our numerous luggage items.
When the Inglesina Quid² first arrived, I instantly assumed it would be difficult to assemble and left it for my husband to build when he got home from work. Once he got it out of the box, we were both pleasantly surprised that the only 'building' it required was attaching the wheels which even I could have managed!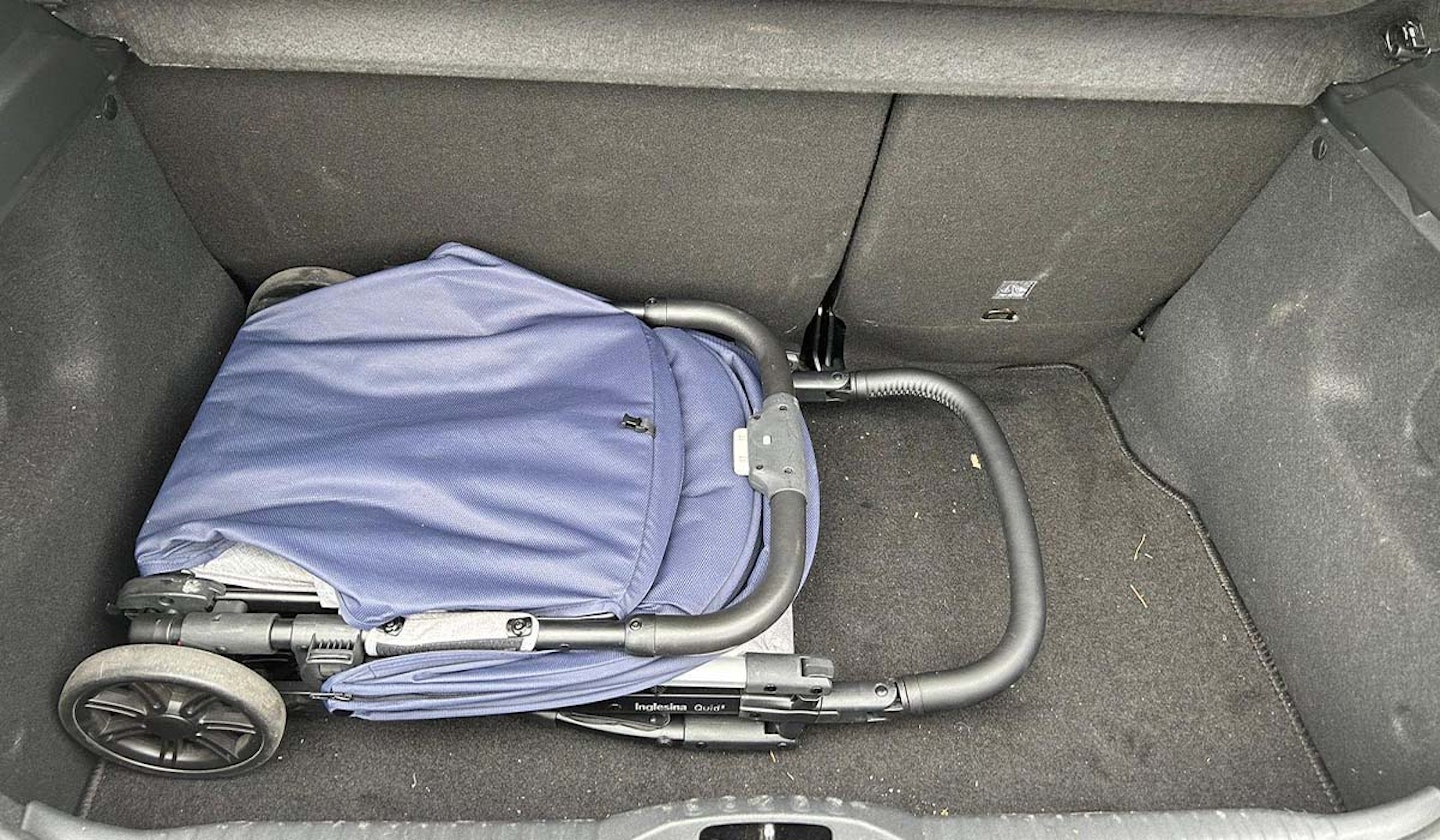 Heading off to the airport, we could comfortably fit it into the boot of our medium-sized car with numerous bags and cases. Once at the airport, and initially dreading the experience of going through security with a baby, I was pleased to find out that the pushchair lived up to it's 'one-handed fold' selling point. I was even able to do this whilst holding my little one in the other hand. The simple stand feature meant that the pushchair remained upright even in the collapsed position which proved to be very useful whilst navigating through security.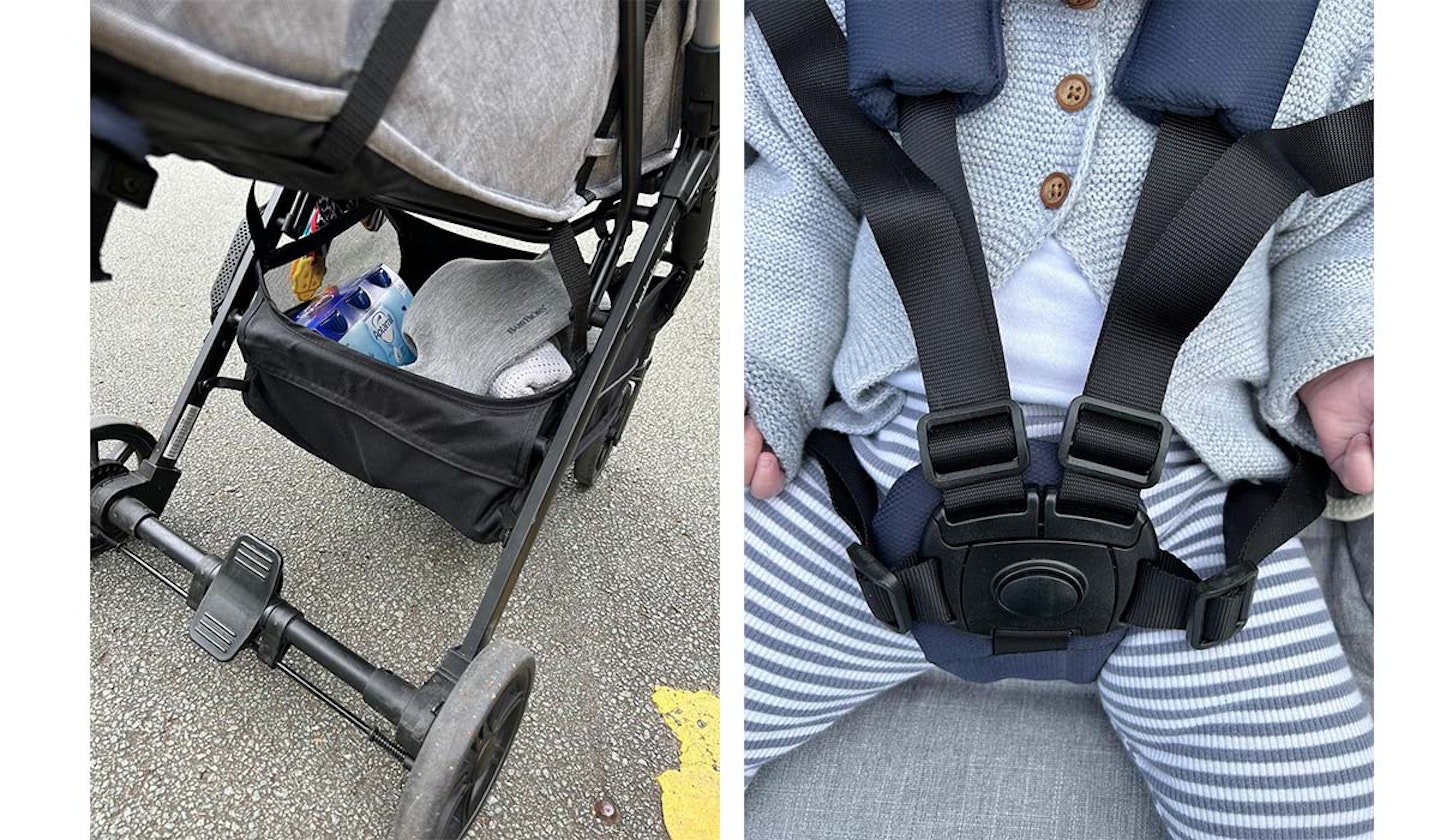 Due to the compact size of the pushchair, we were able to load it into the overhead locker on the plane with ease and meaning we didn't have the extra stress of waiting for it to be unloaded from the cargo hold once we landed.
Whilst on our day trips, we found it very easy to manoeuvre, even on the cobbled streets of Florence. Our little one found it extremely comfortable and at nap time, she quickly fell asleep once we reclined the pushchair using the simple release mechanism. The extendable canopy came in very handy to shield her from the sun and it was reassuring to know it had UPF 50+. The only downside was when using the ventilation window to check on my daughter napping the loud velcro disturbed her and almost cut her nap short. I think a magnetic fixing would be much more practical. Having said this, the ventilation feature itself was more than adequate for a Mediterranean climate.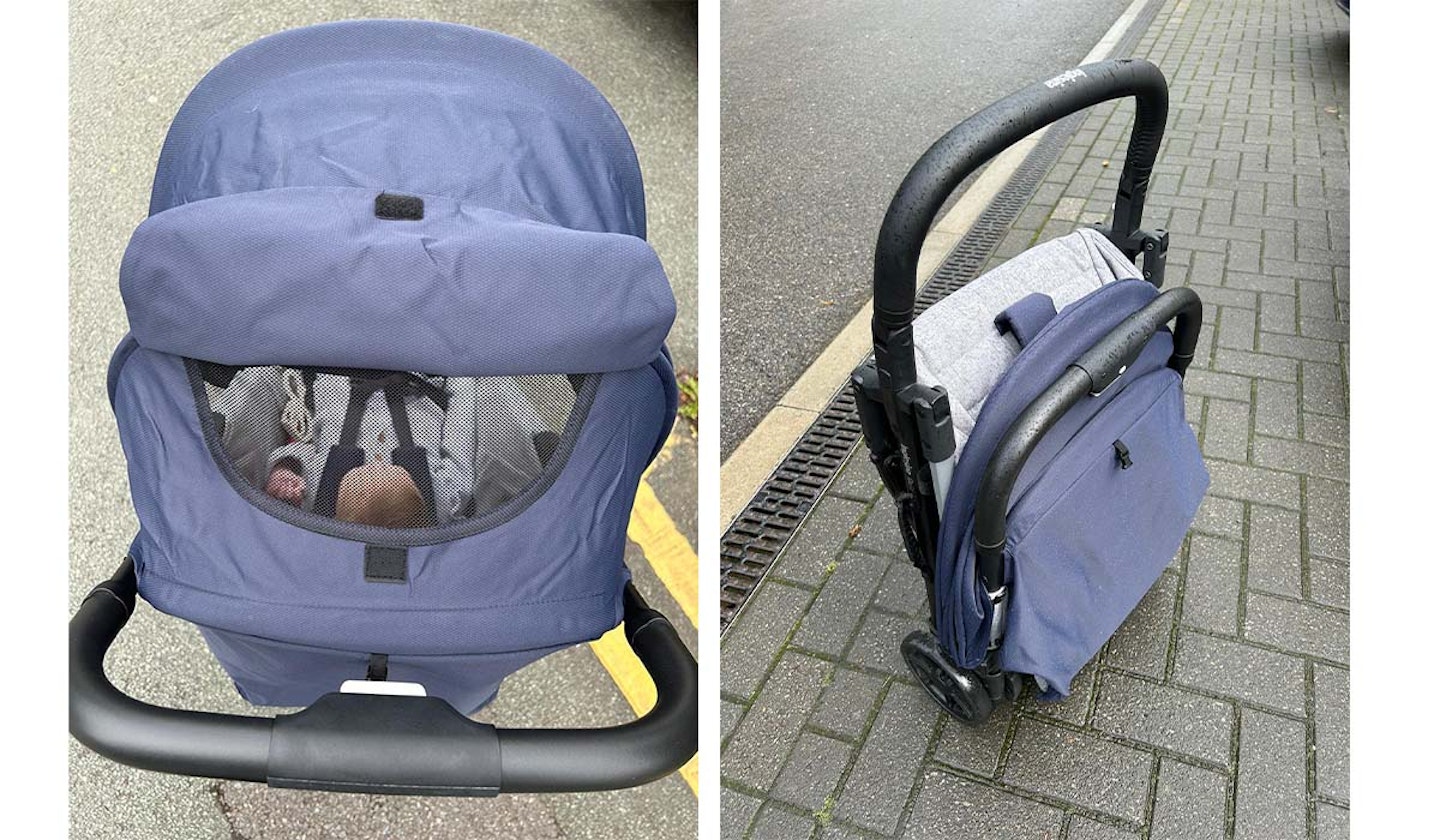 Final verdict
After a weeks holiday in Italy using the Inglesina Quid², I am very impressed with the pushchair's overall quality. For me, the only downside is the velcro on the ventilation window is noisy when the baby is sleeping and would be better replaced with a magnetic fixing for example.
Although it's expensive for a one-off holiday purchase, if you travel a lot like us it's definitely worth the money – it's the ideal travel companion! I don't think I'll be giving up my all-terrain pushchair for my big walks and days out now I'm home, but I certainly look forward to using it for nipping to the supermarket and I'm already planning my next trip abroad with the pushchair in tow!
Who are Inglesina?
While Inglesina might not be as famous as other pushchair brands, but Italian founded brand Inglesina have been making strollers, car seats, prams, highchairs and more since 1963. They're more of a premium brand in terms of their style and comfort without the hefty price-tag and are a good go to if you want something to feel a little more premium for your baby without the premium price-tag.
How does Inglesina compare to other stroller brands?
Compared to other leading travel strollers on the market, the Inglesina Quid² Stroller is a much more affordable option. Because of this, we'd say it's best suited to parents who have a few trips a year but aren't constantly taking baby away on holidays. Similarly priced strollers include the Cybex Libelle stroller which comes in six different colours and is a similar price.
For parents looking for something a bit more robust, comfortable and luxurious for their baby, there are more premium options such as the Joolz Aer, Bugaboo Butterfly and the Babyzen YOYO² stroller which all feature extra luxurious features and more stylish designs. These are all however a little heavier than the Inglesina.