Playing football is a great way to teach your little one all about teamwork and coordination, but before they begin any lessons you may want to invest in a decent pair of toddler football boots, as well as a football kit. They will be able to run around with ease and they will certainly look the part on the pitch.
First, you need to decide what style of boot you're going for. There are plenty of studded football boots and there are also AstroTurf-friendly options as well, but you could also just choose a casual pair of trainers or sports shoes if you'd prefer.
Editor's Choice:
•Best for no laces: Predator Accuracy.3 Laceless Firm Ground Boots - Buy now from Nike
•Best for studs: X Speedportal.1 Firm Ground Boots - Buy now from Nike
•Best for AstroTurf: Adidas Goletto VIII Football Boots - Buy now from Sports Direct•Best for a budget: Mercurial Vapor Club Junior Astro Turf Trainers - Buy now from Sports Direct
Next, think about what brands you may want to have a look at and if your toddler already supports a particular team or has any favourite colours as this can add a more personal touch to their sporting wardrobe.
If you're still unsure what to go for, we've compiled a list of the very best football boots for toddlers and have also included a few accessories too. Some of these options would go brilliantly with a World Cup football kit!
The best toddler football boots 2023
Best for no laces
Description
With these football boots, you won't have to worry about any laces becoming undone or being
Pros
Adult sizes available
Can add emojis as well as text
Cons
Personalisation costs extra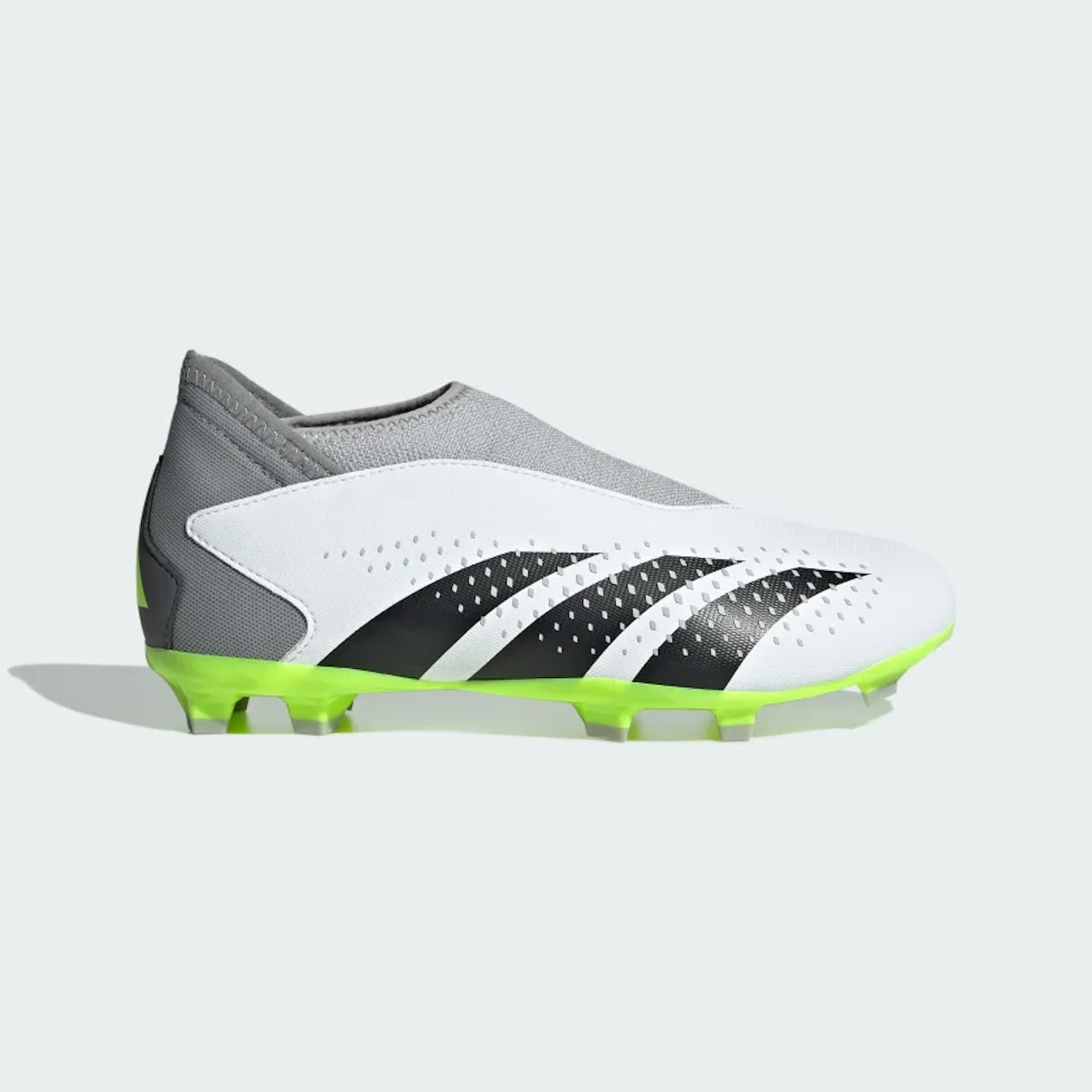 Best for studs
Description
Available in Shock Pink and Solar Gold, these bright boots will certainly add some colour to the
Pros
Lightweight shoe
Foot-hugging
Cons
Runs small so may need to go up a size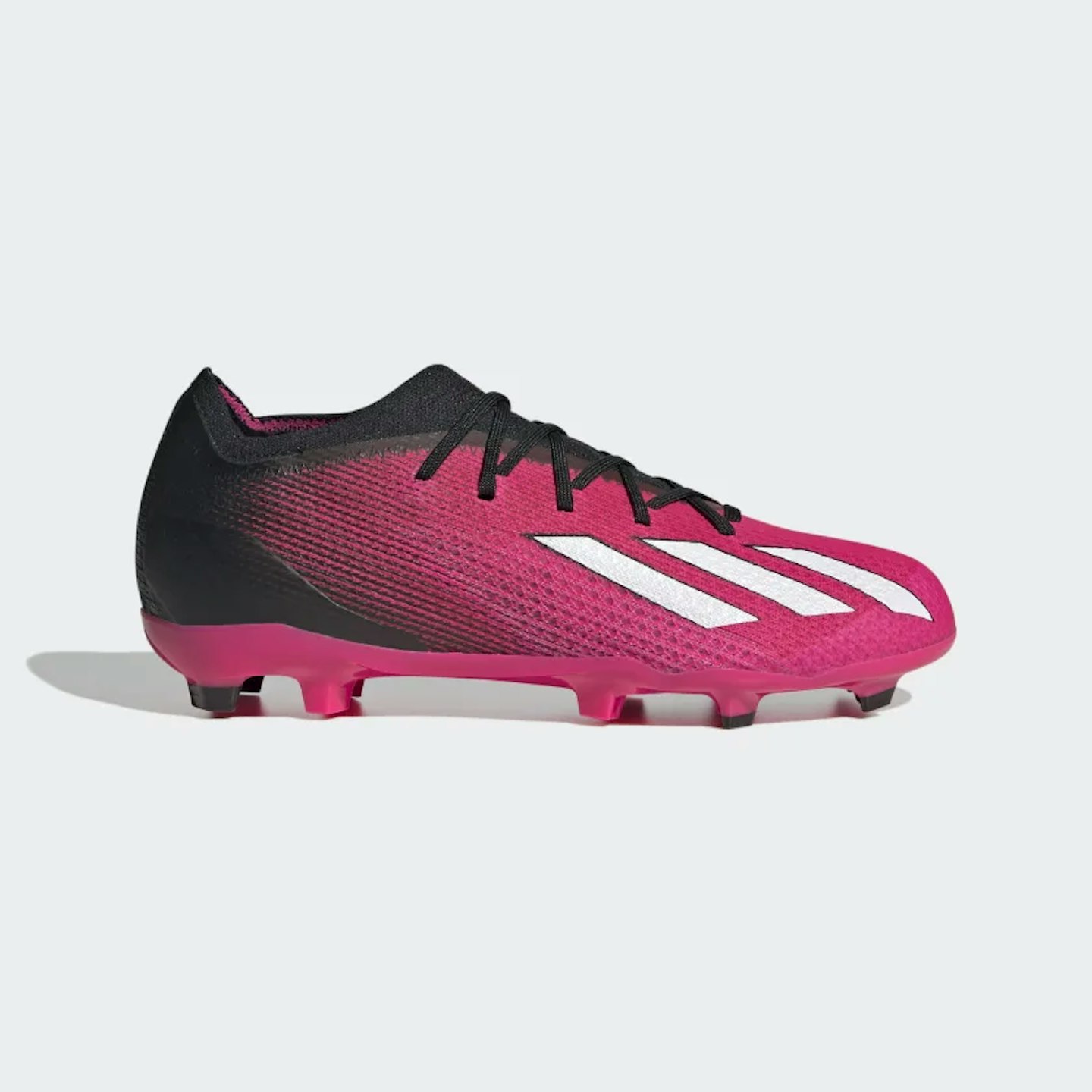 Best for AstroTurf
Description
A brilliant option if you have more than one child as you can get them the same shoes but
Pros
Comfortable fit
Can choose the colour of the text
Cons
Limited sizes for older children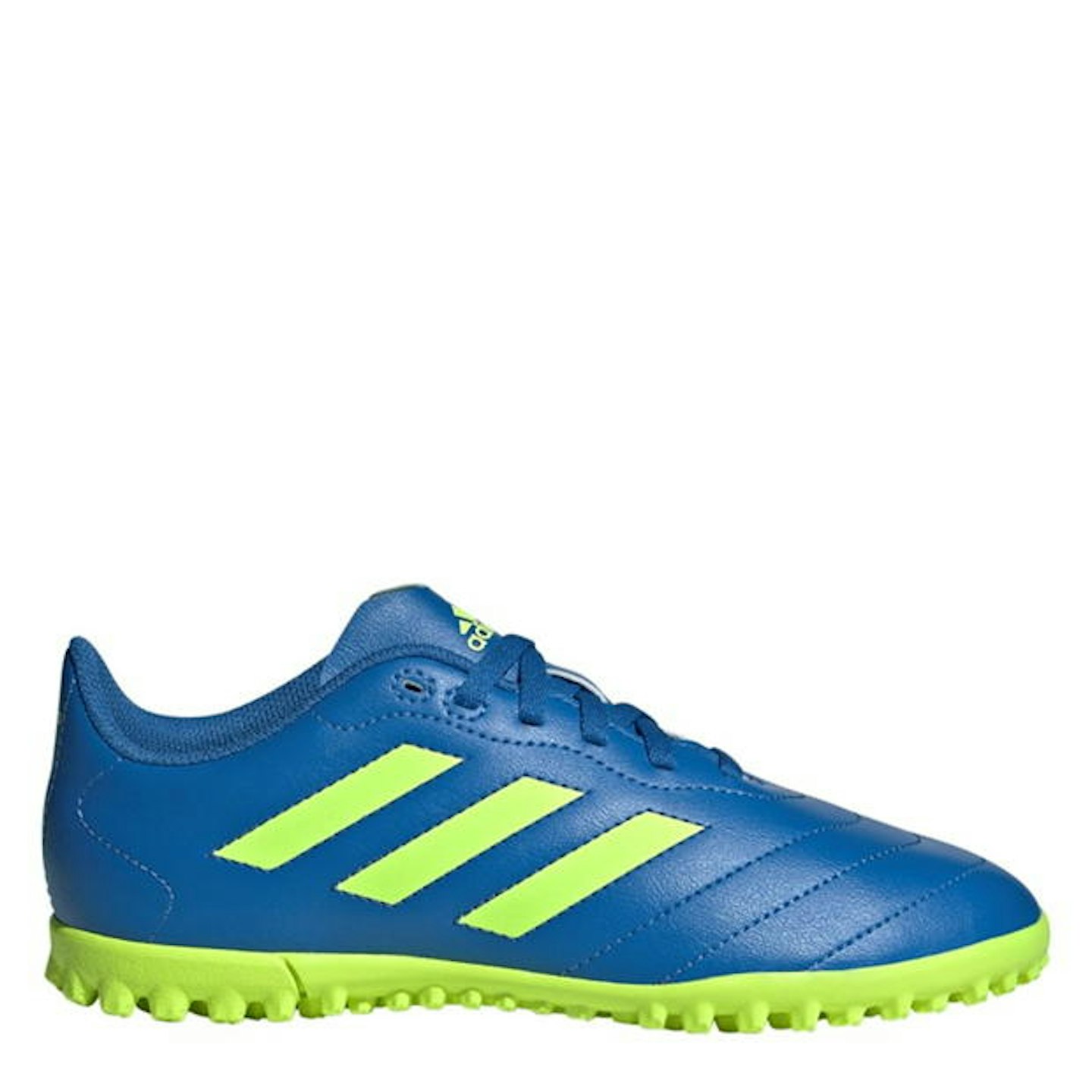 Best for a budget
Description
If you're after something smart and simple, these Nike football trainers are the ones to go for.
Pros
Budget friendly
Nice range of colourways
Cons
Some reviewers say they may be too narrow for wide feet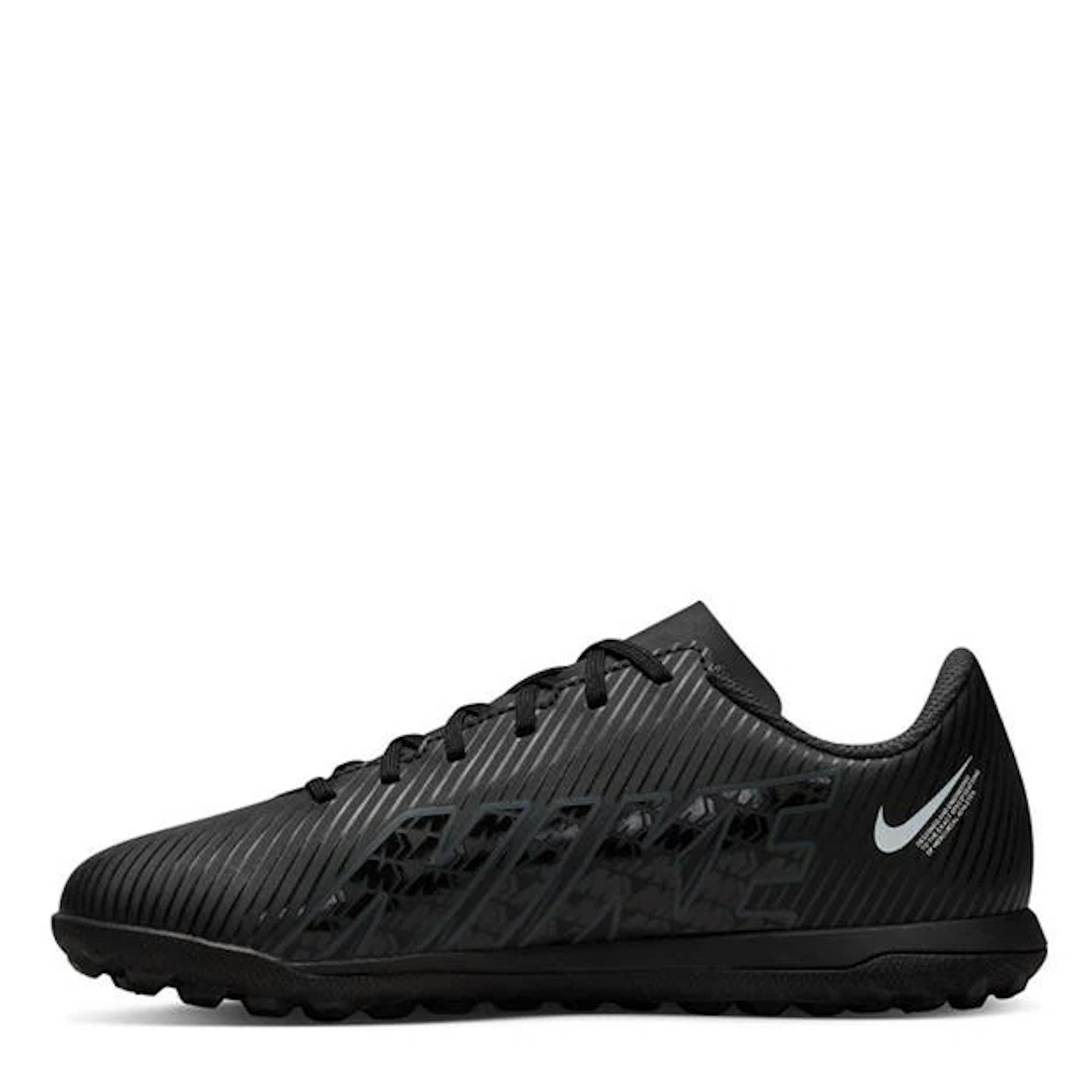 Best for straps
Description
Designed with a stretched woven tongue, these football boots are supposed to resemble the feeling
Pros
Sturdy block heel
Great for indoor use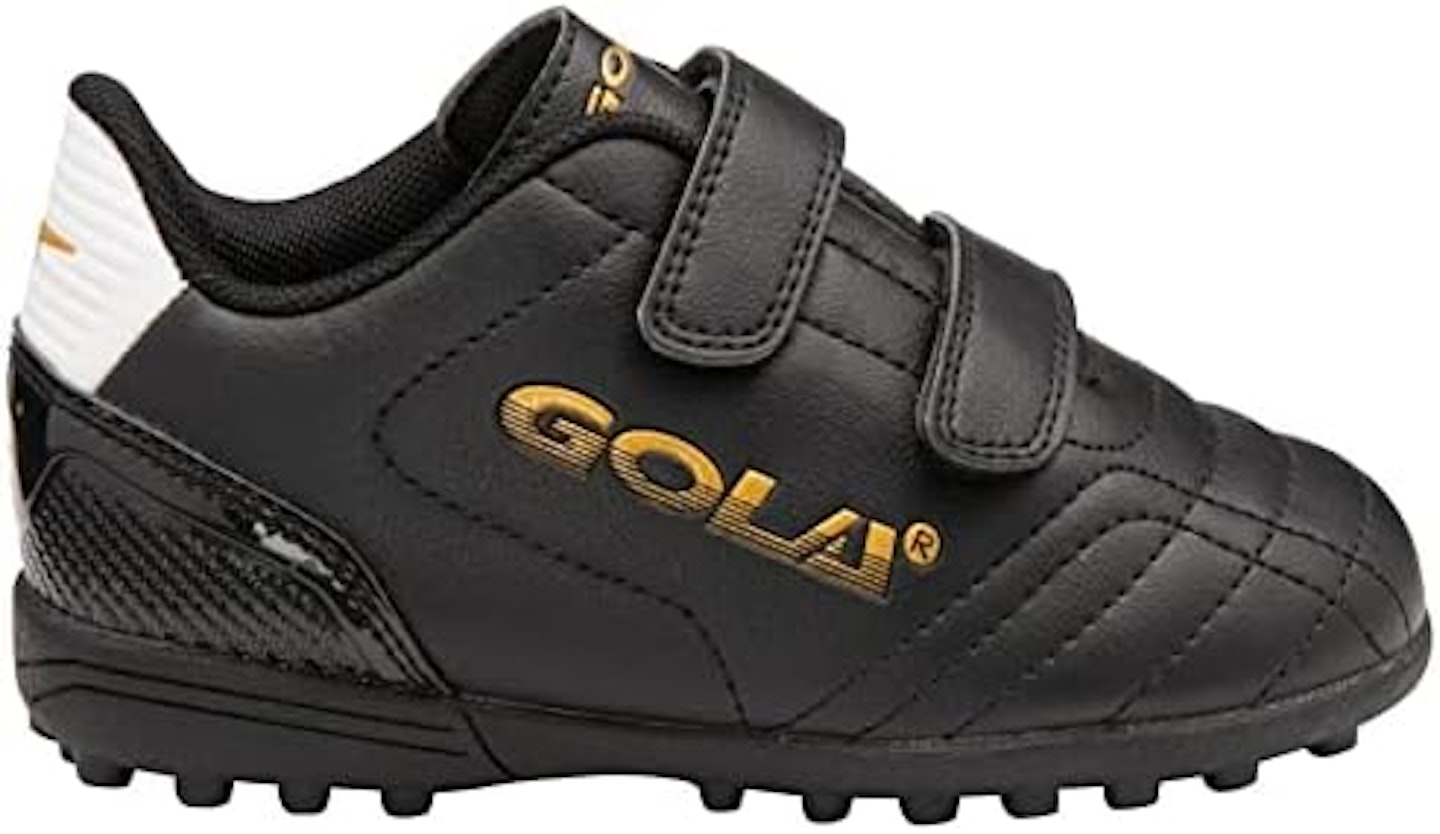 Toddler football boot accessories
Now you've chosen the perfect shoes, it's time to find some accessories to go with them. We've included shoe cleaners, bags and lace holders.
Best for laces
Description
If those pesky little laces keep coming undone when they're running around the pitch, it's worth
Pros
Suitable for child sizes UK 13-6
Can be worn on all types of pitch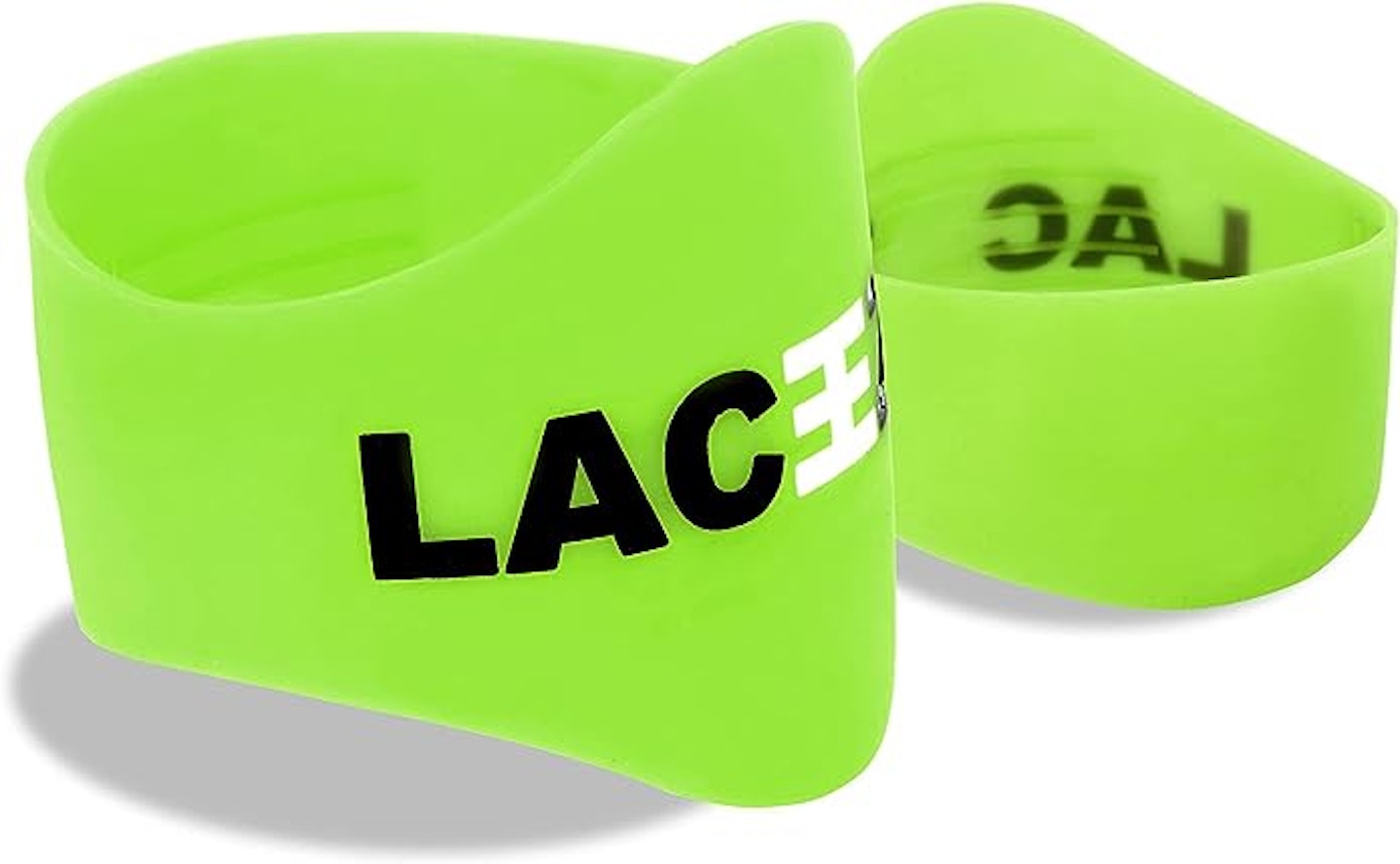 Best for cleaning
Description
If your fed up of trying to clean your kid's football boots after every game, you need to get your
Pros
Compact and portable
Easy to use
Cons
May need to clean the brush from time to time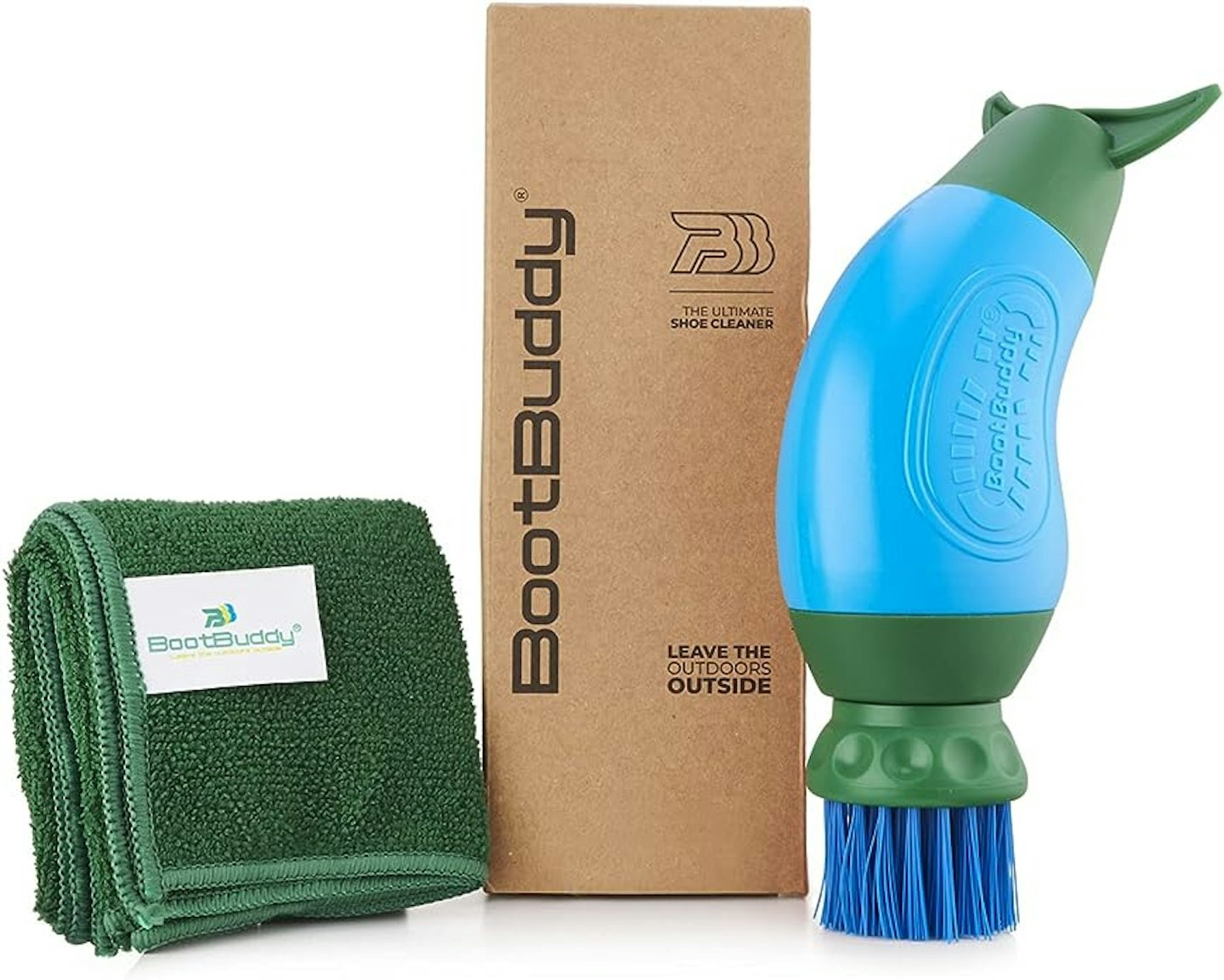 Best for portability
Description
Keep things simple with this shoe bag from Nike. It has a zip which is easy for children to use,
Pros
Carry handle
Mesh for ventilation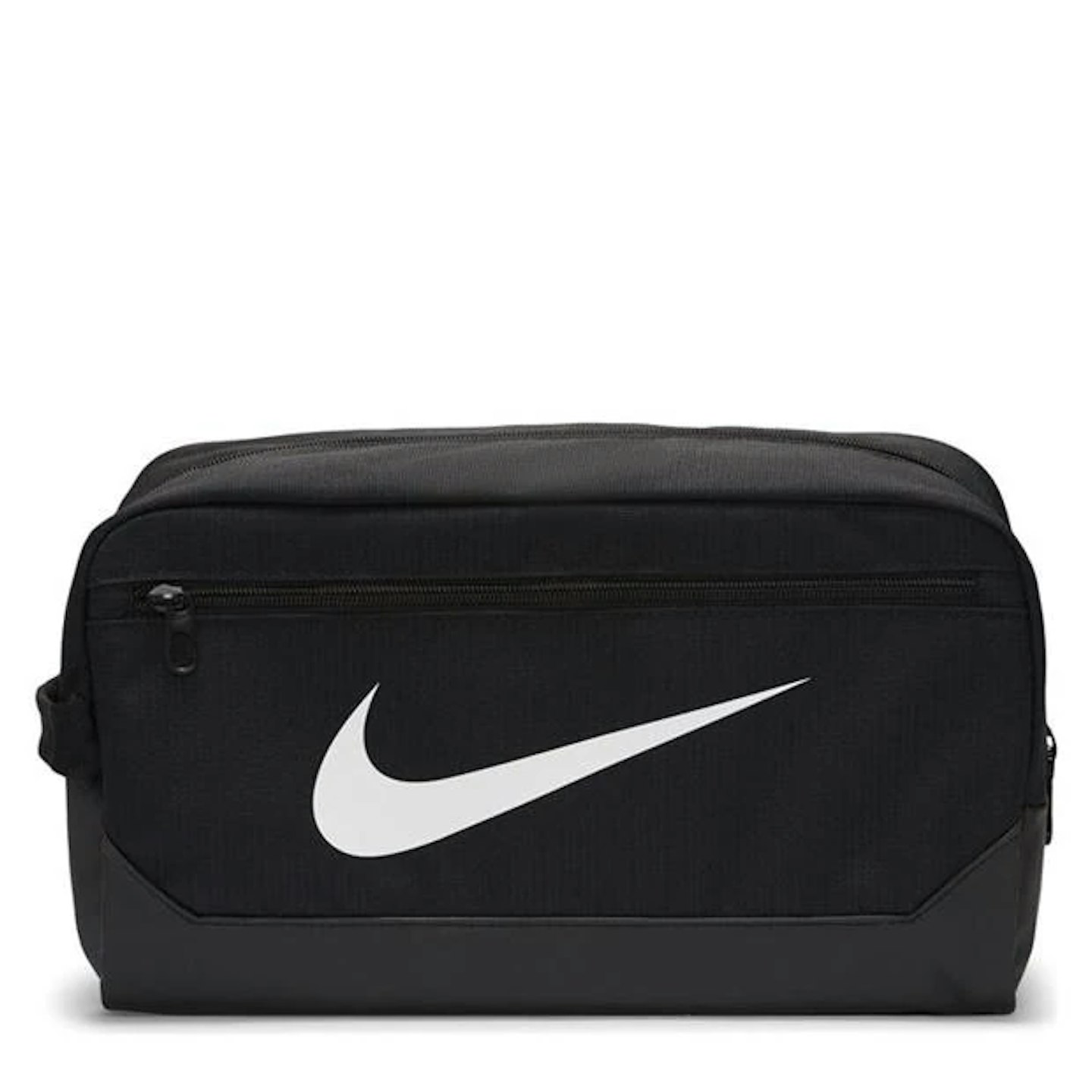 How to choose the best football boots for toddlers
When selecting football boots for children, there are many things to think about including the style, quality, comfort and price.
•Purpose - It's important to keep in mind what type of pitch they will be playing on, as this can determine the type of studs their shoes will need.
•Style - Just like regular shoes, football boots come in all sorts of designs, so why not ask your child which type they'd like? You could always create a shortlist and ask them to narrow it down from there if you have a budget in mind. There are also several pairs without laces and a few designs which have straps too.
•Price - How much are you willing to pay for children's football boots? While there are some which may cost more due to extra features or limited edition kit, there are plenty of affordable options which can work just as well. Don't forget that they're likely to grow out them pretty quickly!
•Comfort - For your child to perform at their best, it's important that their shoes not only support their feet but feel comfortable too. After all, nobody likes getting blisters or sore feet! Perhaps they could practice at home with a ball for toddlers before they head to training so they can get used to the feel of them.
What type of studs do their football shoes need?
There are several key terms which may be confusing if you've never bought football shoes before or played it yourself. These are:
•AG - This means artificial grass or ground. Shoes for AG will have studs that are quite small, rounded and made from plastic.
•FG - This refers to firm ground such as dry and hard grass. Boots for this sort of pitch have medium-sized studs.
•MG- Multiple ground surfaces is what this stands for. MG boots have plastic studs which are small and can be used on real grass and artificial grass too.
•SG- This one means soft ground and refers to wet and muddy conditions. They will need football boots with big metal studs which provide plenty of grip.
Arabella Horspool is a Commercial Content Writer for Mother&Baby at Bauer Media. She's a bookworm who enjoys cooking and spending time with her many pets.