Playgrounds and outdoor spaces are not just somewhere to go when you want to get out of the house, they're great for your child's development too. However, if you're bored of going to the same places and are now asking yourself "How do I find parks near me with playgrounds?", you need to check out our guide.
Getting outside and being active is good for both your and your child's physical and mental health. And finding some lovely parks near you with playgrounds gives you a go-to destination for a fun trip, which doesn't need to take all day.
Using the equipment in an adventure playground also helps your little one practice and perfect their skills. Whether your toddler is whizzing down a slide, crawling through a tunnel or swinging on a swing, the time they spend playing will be strengthening both their co-ordination and motor skills.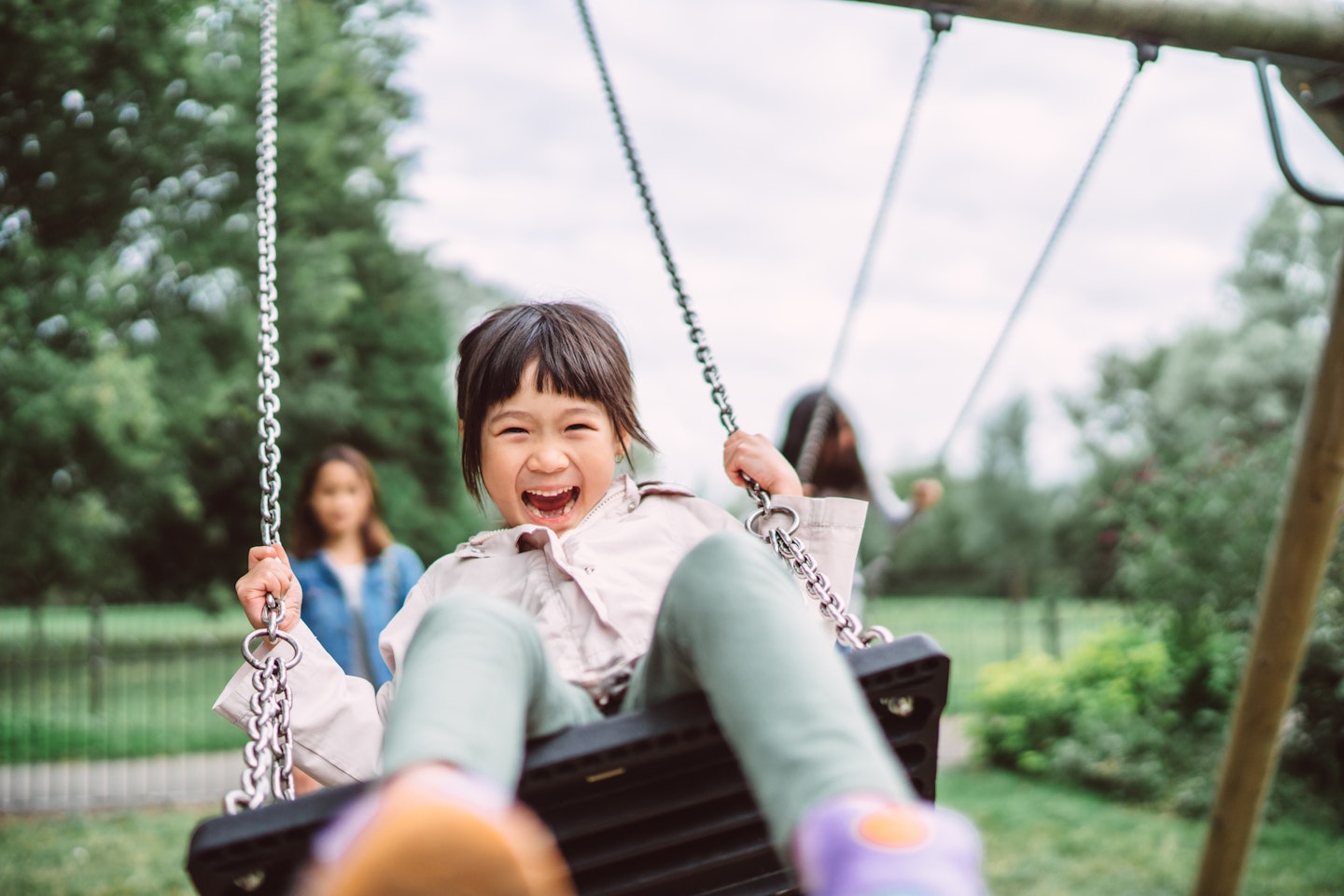 How do I find parks near me with playgrounds?
If you're not sure where the best places to play in your area are, asking some other mums can be a great place to start. It's also a good idea to think about what your child usually enjoys most about a park and what you'd like from one as well.
For example, they may love swings or slides the most, so you may want a park that has plenty of huge slides, or perhaps your family love having picnics so you may want to find one with benches or if you want to teach them how to fly a kite you may need a playground with big open spaces.
There are also some clever websites which can help you find where your nearest playgrounds are and what facilities are available.
Free Parks
Freeparks.co.uk has a search function which allows you to look for free parks with play equipment near you. Listings include a map and address and photographs of the playground itself. It also lists the type of equipment you will find there and what ages it is most suitable for.
Other information includes whether there are nearby facilities like a car park, café, toilets, picnic tables or playing fields. The website will even tell you what the weather is like in each park.
The number of listings does vary depending on which area you are in though so you may find there isn't much information in the place you live if no one has added local options to the site.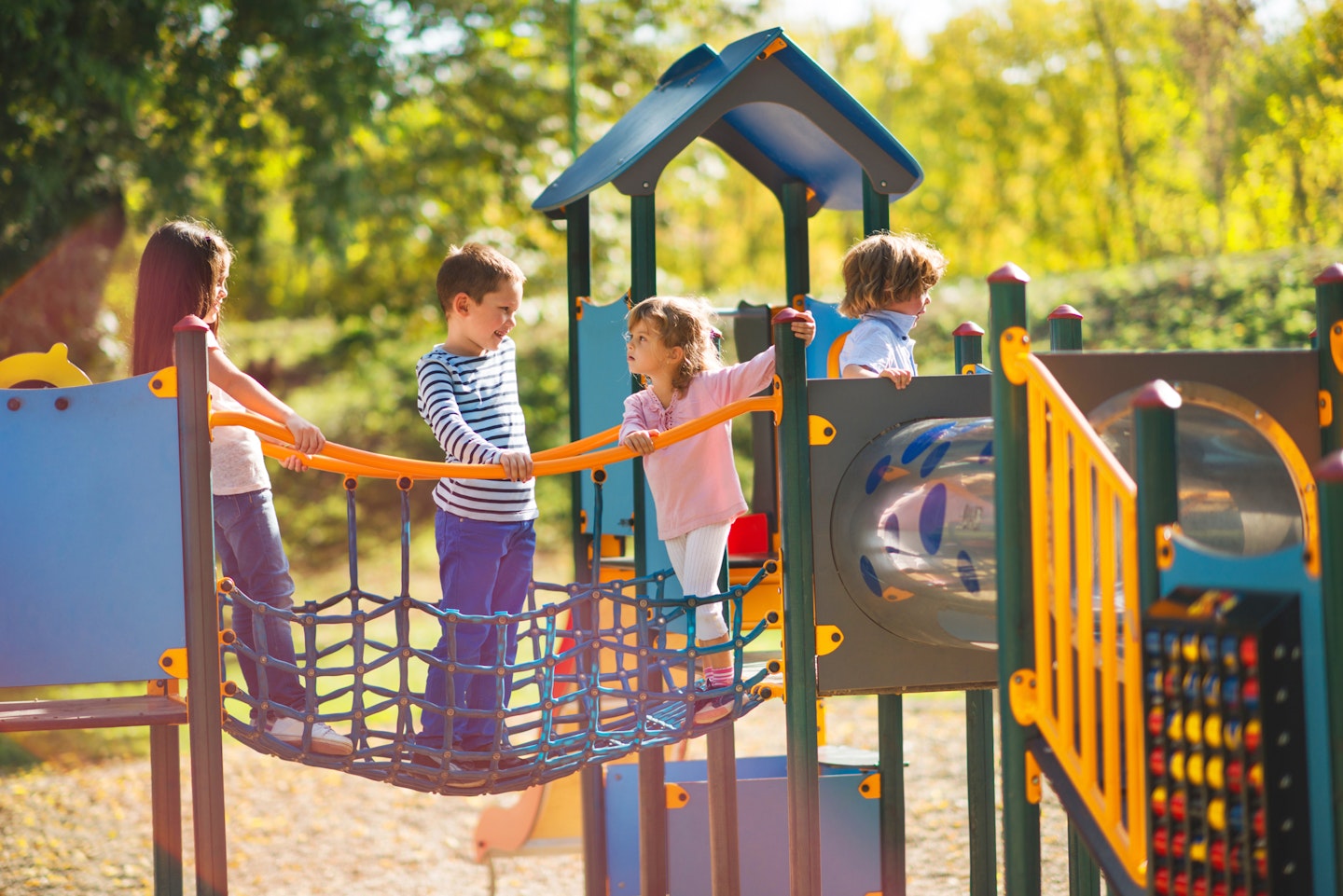 Day Out With The Kids
The website dayoutwiththekids.co.uk has lots of information about different places to take your child all over the UK. While this does include paid attractions, there are also details about parks with playgrounds and you can search specifically for things in your local area.
Individual listings include photographs and a write-up explaining what is there and why you and your child might enjoy a trip there. There is also information on how to find it and the opening hours plus a link to the park's own website if it has one.
Playground Buddy
The mobile app Playground Buddy is designed to help families find playgrounds in their area and has listings all over the world, including 17,400 in the UK. The app is free to download and available on both Android and iOS devices.
When you go into the app, it will detect your location and show you the playgrounds near you using pins on a map. The information on each one really varies – sometimes it will simply tell you there is a playground there and give no further details, although there is the option to add information about places you know about.
Other listings include photos, a key which lets you know what equipment is there, whether it is fenced off and even what kind of surface there is.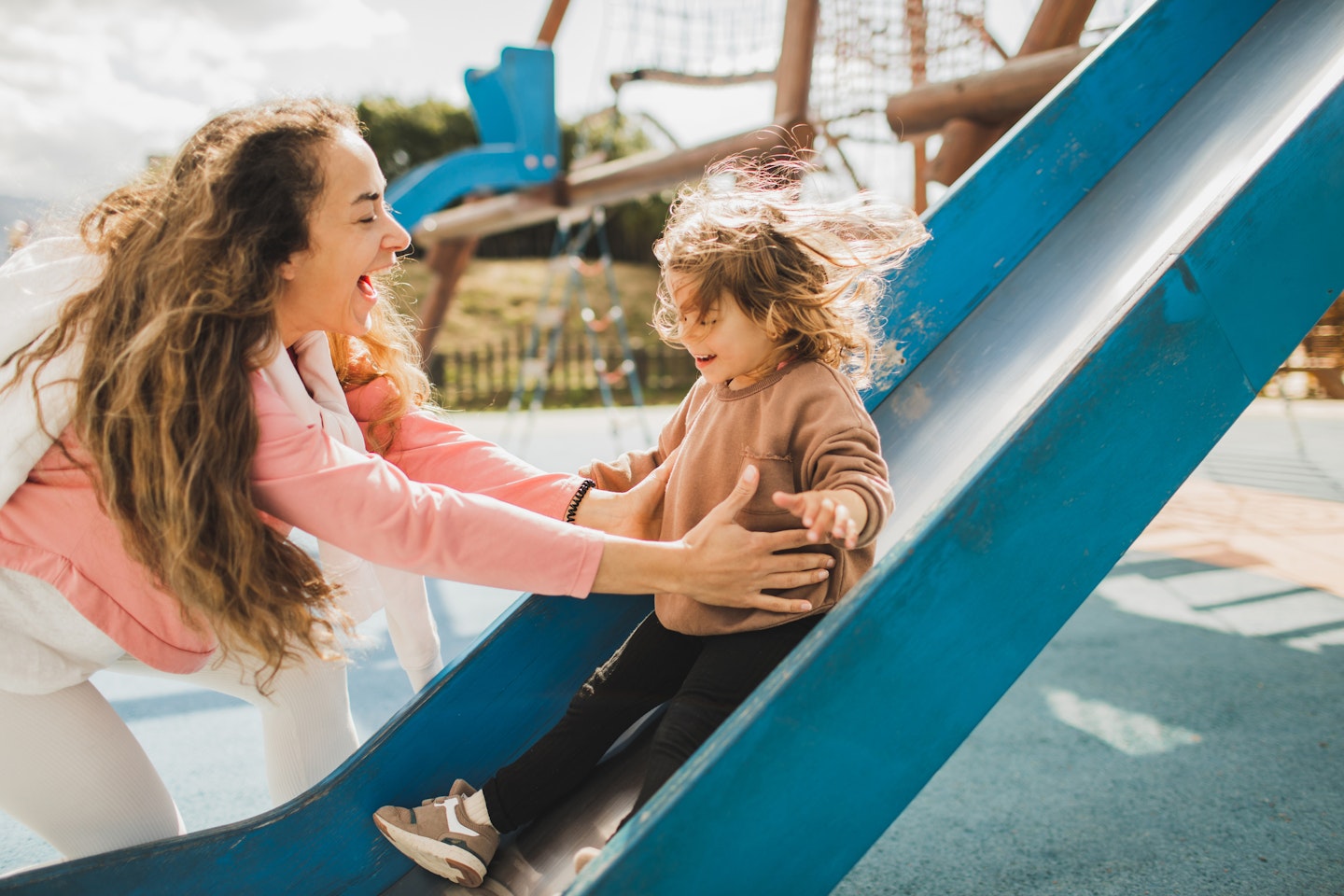 Your local council
The Gov.uk website has a feature where you can enter your postcode to find your local park. The government website doesn't actually have a list of all the parks with playgrounds in the country but it does direct you to your local authority's website where there is information on all the parks they run.
The quality of information will depend on your local council and how much detail they include on their site but it's a good starting point for finding free parks with playgrounds near you.
Catherine Ball is a mum-of-four and a freelance journalist who specialises in parenting and health. As well as writing regularly for Mother & Baby since 2015, her work has appeared in a number of publications.