Do you remember how much our kids adored Frozen when it came out? Now, Disney's Encanto has won the hearts of our little ones who are loving everything from the songs to the outfits, the magic, and the quirky characters themselves. If your child is one of those obsessed with the enchanting world or soundtrack, treat them to the best Disney Encanto merch so they can show off their love of the film's extraordinary family.
From t-shirts to sticker books, backpacks to tumbler cups – you name it, we've got it listed below.
The best Disney Encanto merch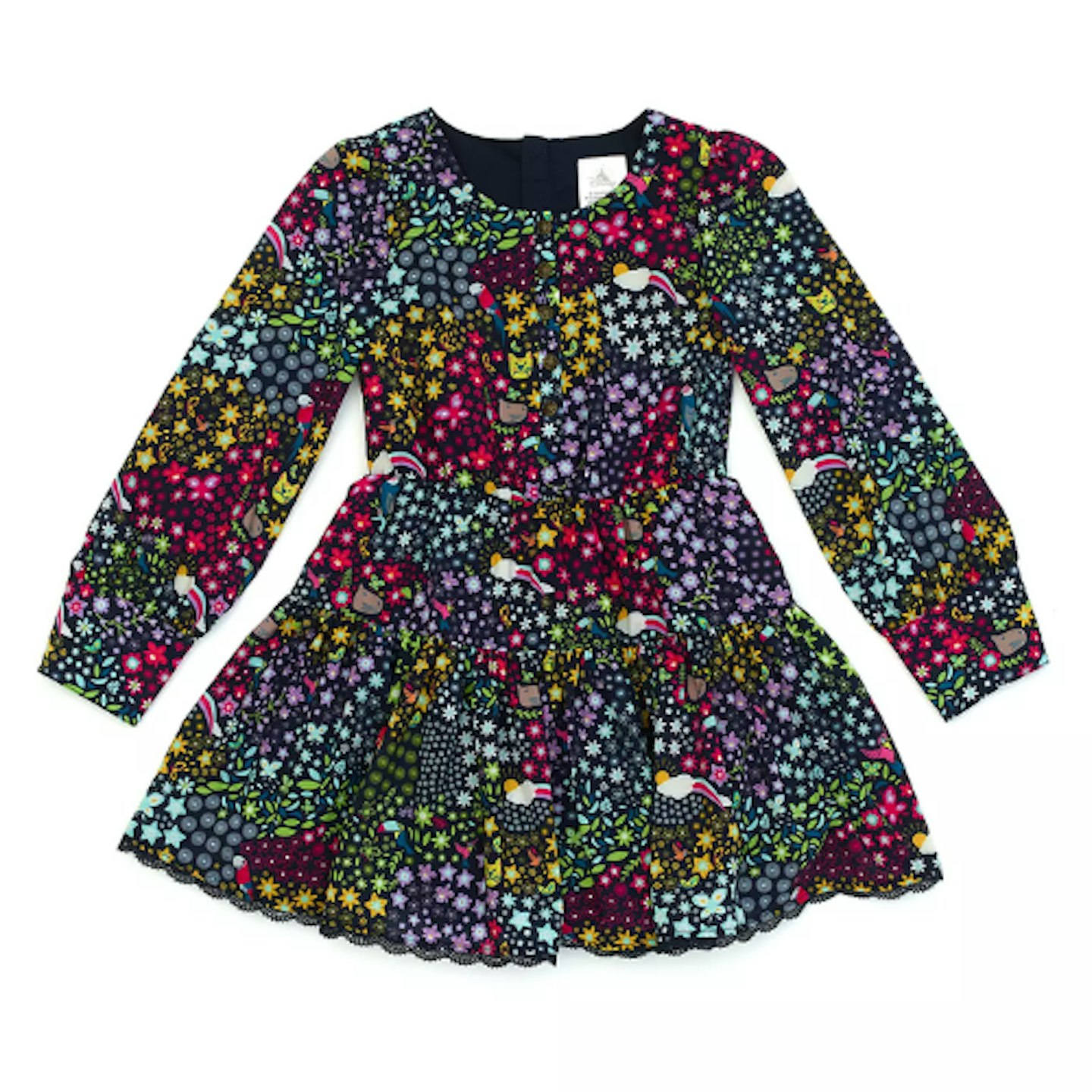 1 of 15
Disney Store Encanto Dress
This gorgeous Encanto dress will help little ones flaunt the Madrigal magic in style. With a vibrant pattern print, balloon sleeves, and a flounce skirt, this could easily be dressed up or down.
Available in sizes 2 years up to 9-10 years.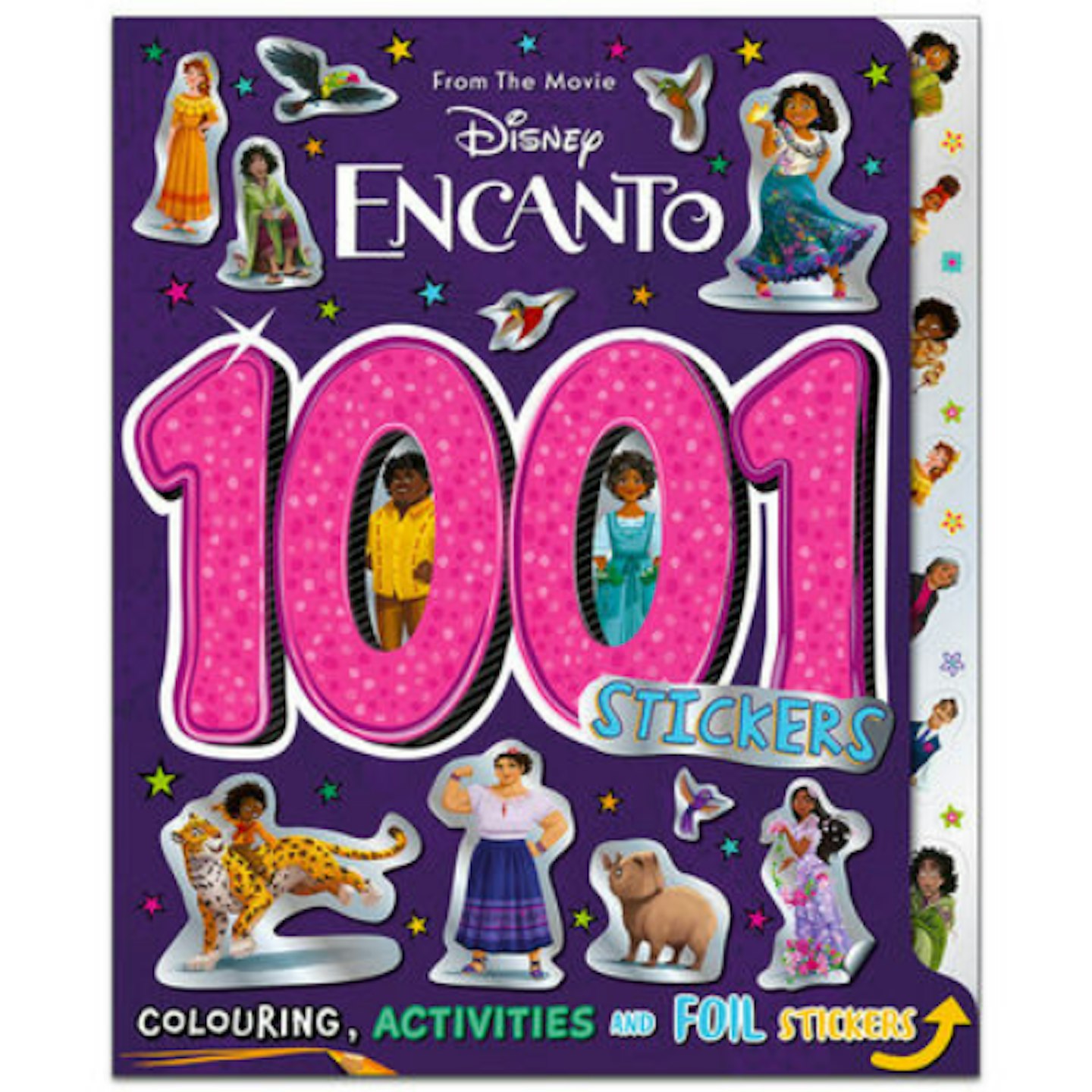 2 of 15
Disney Encanto: 1001 Stickers
If you're looking for an activity to keep an Encanto fan busy, this 1001 Sticker book is packed with magical foiled stickers, a giant wall sticker, and loads of activities to keep them happy for hours on end.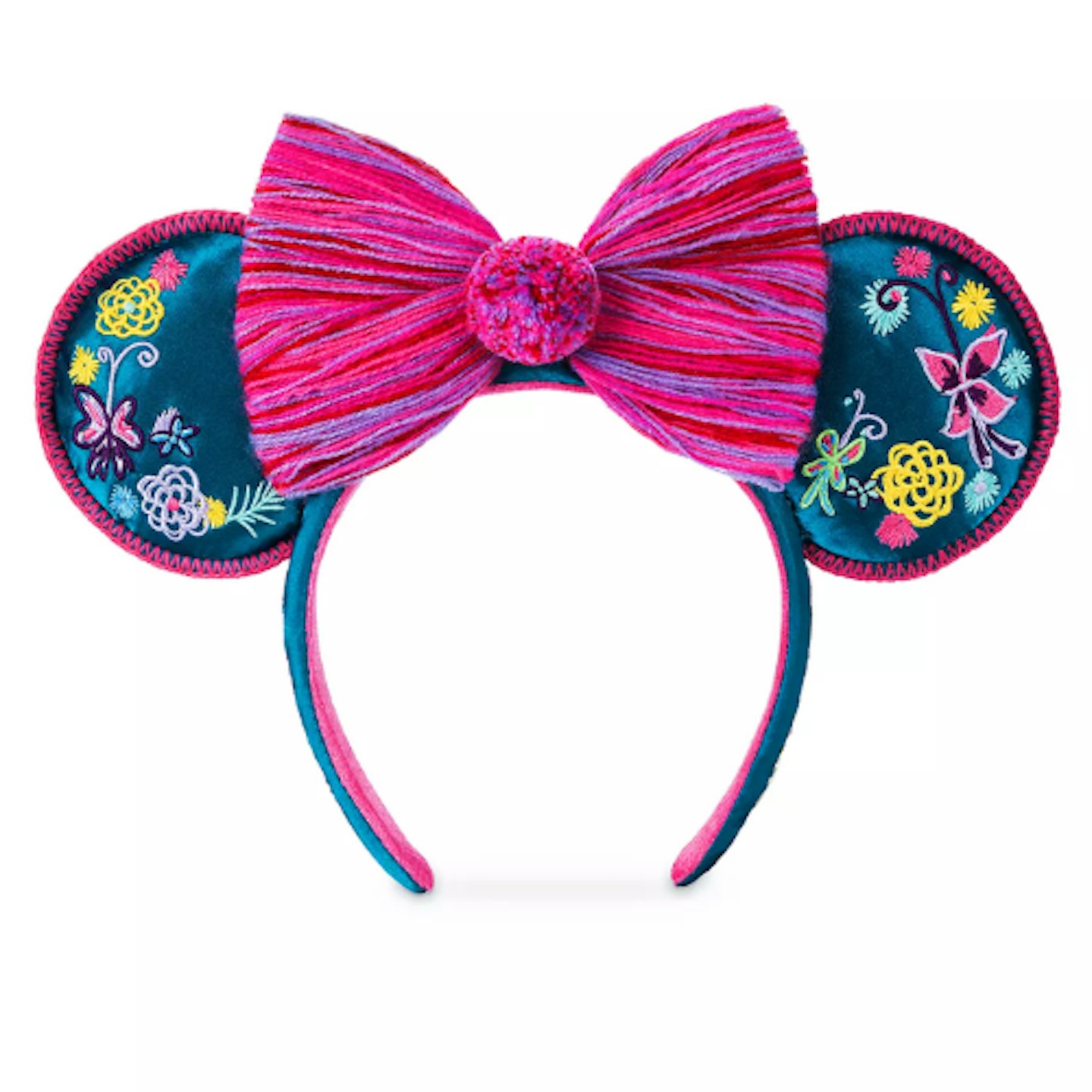 3 of 15
Disney Parks Encanto Ears Headband
These may be designed to wear to the Disney Parks, but we think any child will delight in wearing these around the house. This Encanto ears headband has a beautiful design featuring embroidered flowers, wording along the headband, and a contrasting pom-pom tassel bow.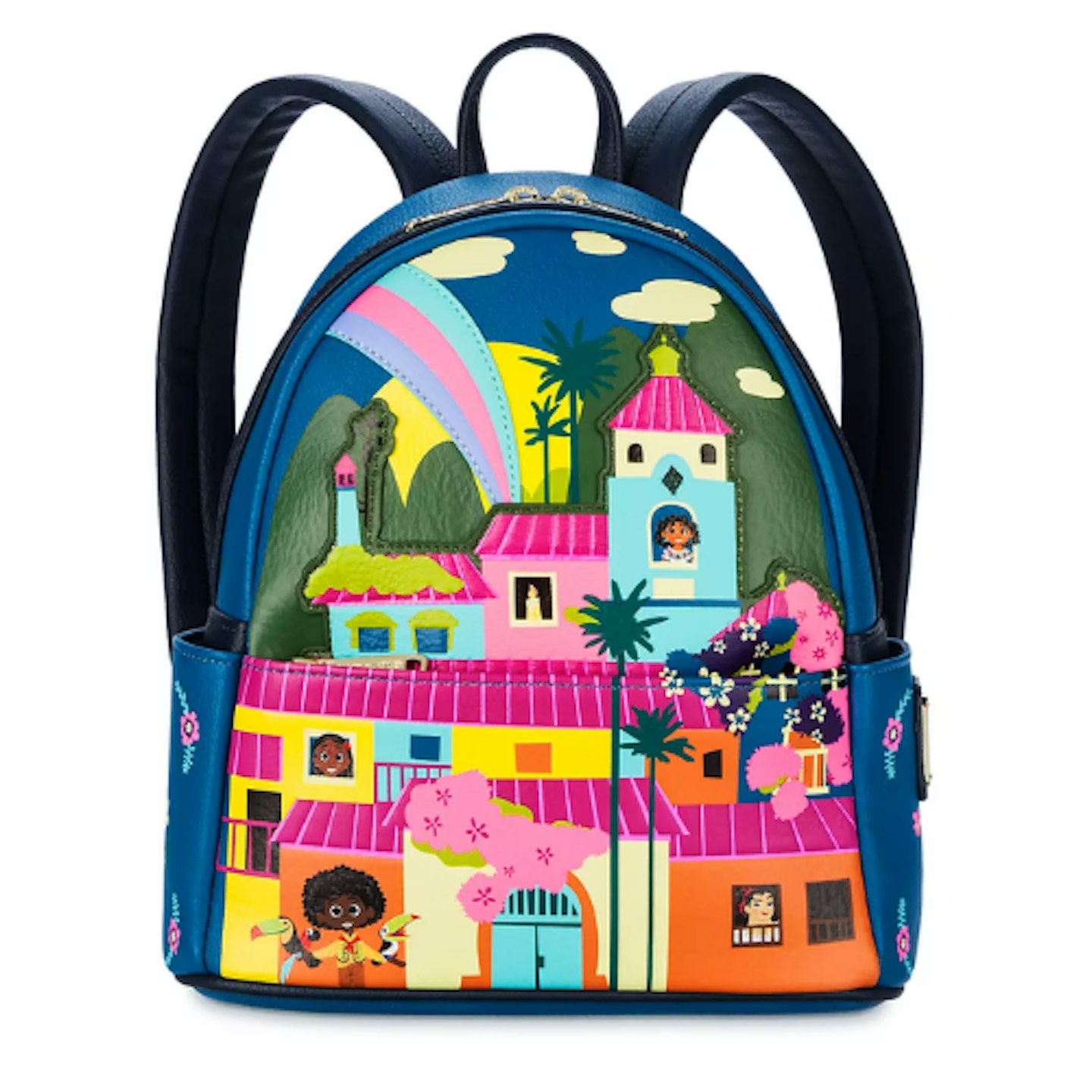 4 of 15
Loungefly Encanto Mini Backpack
Any kids wanting to embark on their own enchanted adventure will absolutely adore this mini backpack. The vibrant design features the Madrigal family home and their favourite characters, and is comfortable and practical with multiple pockets, a padded back, and adjustable shoulder straps.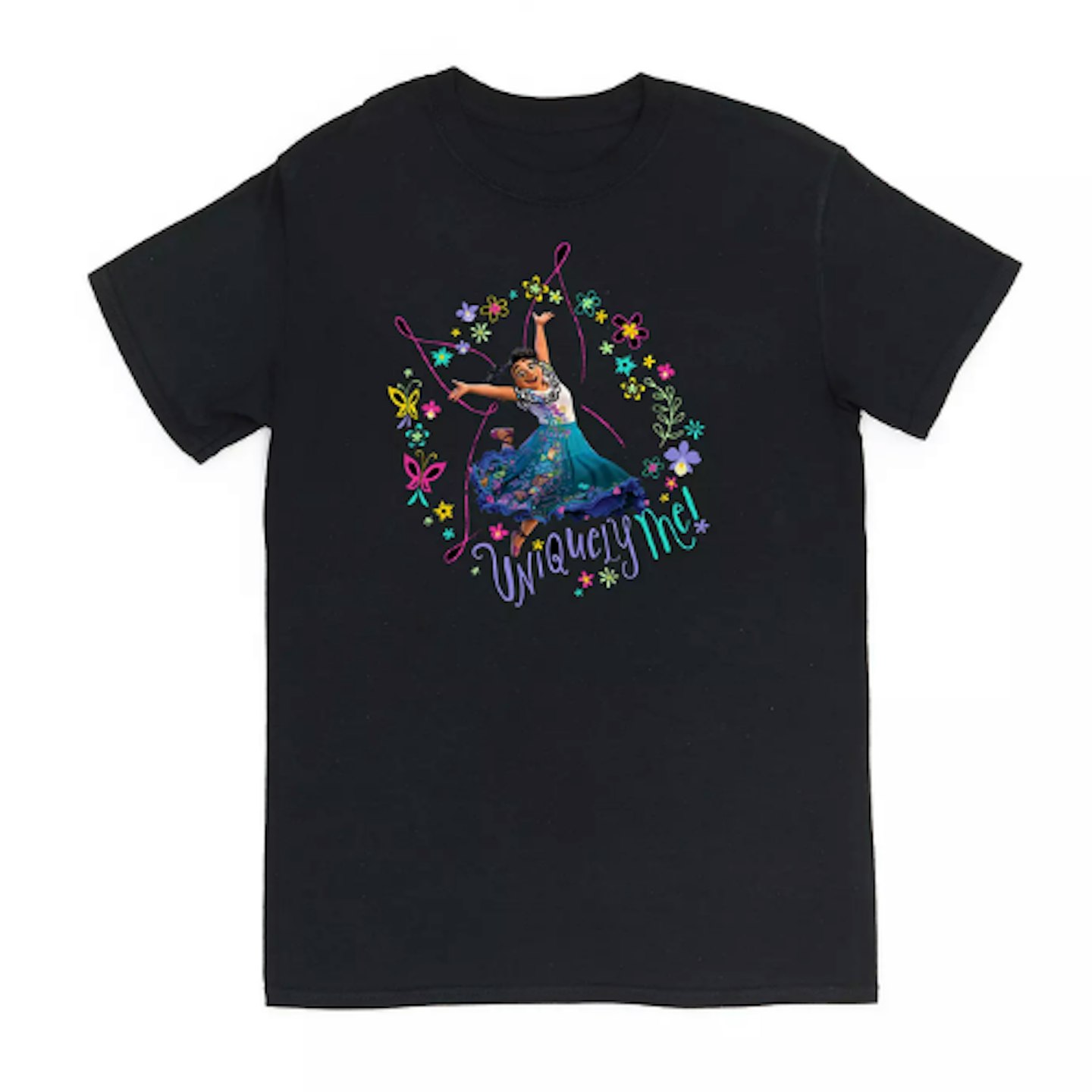 5 of 15
Mirabel 'Uniquely Me!' Customisable T-Shirt
With a rib crew neck and unisex style, any child can feel empowered to be 'Uniquely Me!' with Mirabel.
Available in sizes 2 years to 9-10 years in colours including black, white, navy, pink grey, and charcoal.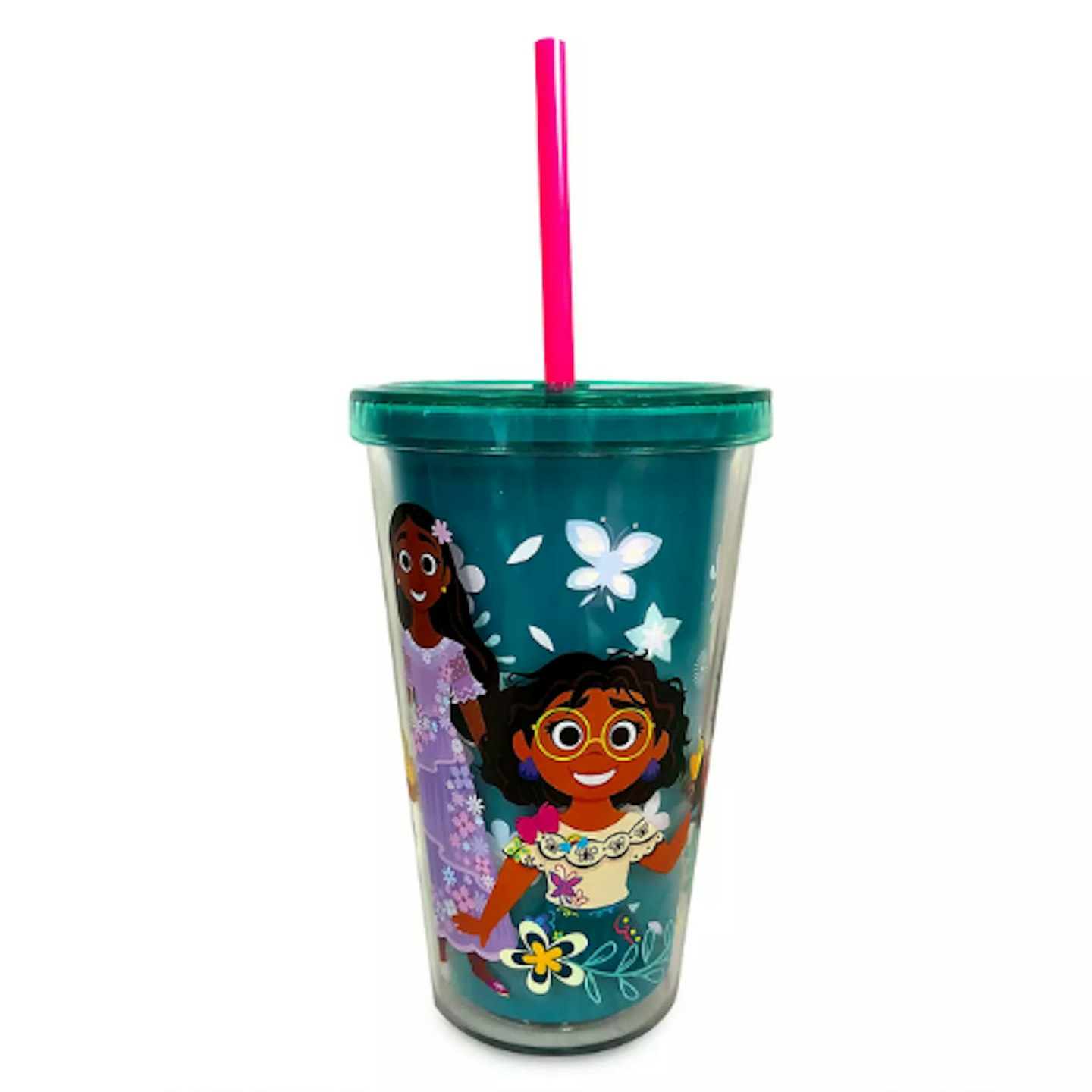 6 of 15
Encanto Straw Tumbler
This colourful tumbler features character art of Luisa, Mirabel, Isabela, and Antonio on its sturdy double-walled construction and comes with coordinating reusable straw.
Made from plastic and silicone, each cup can hold approximately 475ml.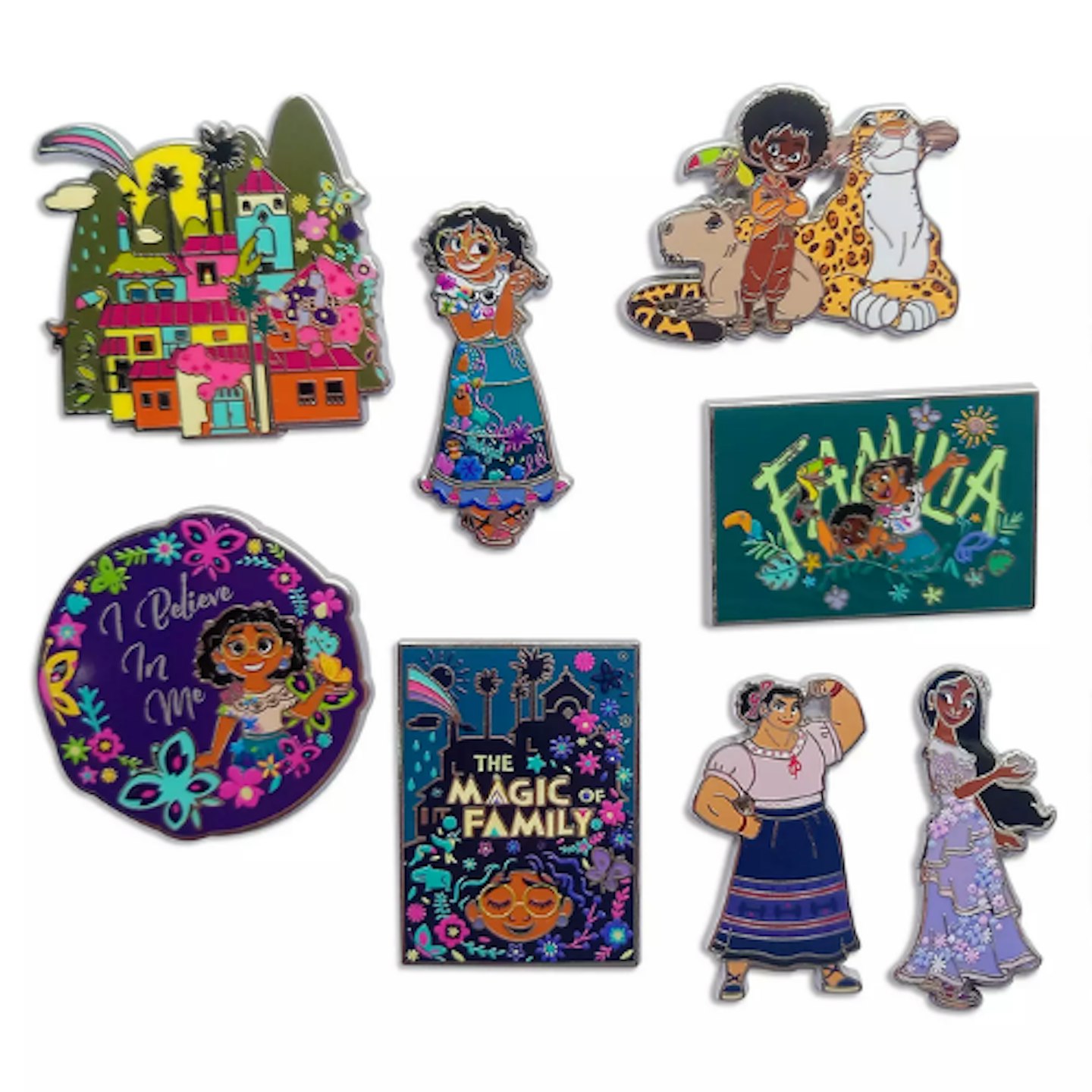 7 of 15
Encanto Mystery Pin
Not only is this a fun, vibrant accessory, but it also comes with an element of surprise for that little extra bit of magic. You'll receive a blind bag with one of eight pins from the collection with options including the Madrigal house, Maribel, Isabela, Luisa, Antonio, 'I believe in me', 'The magic of family' and 'Familia'.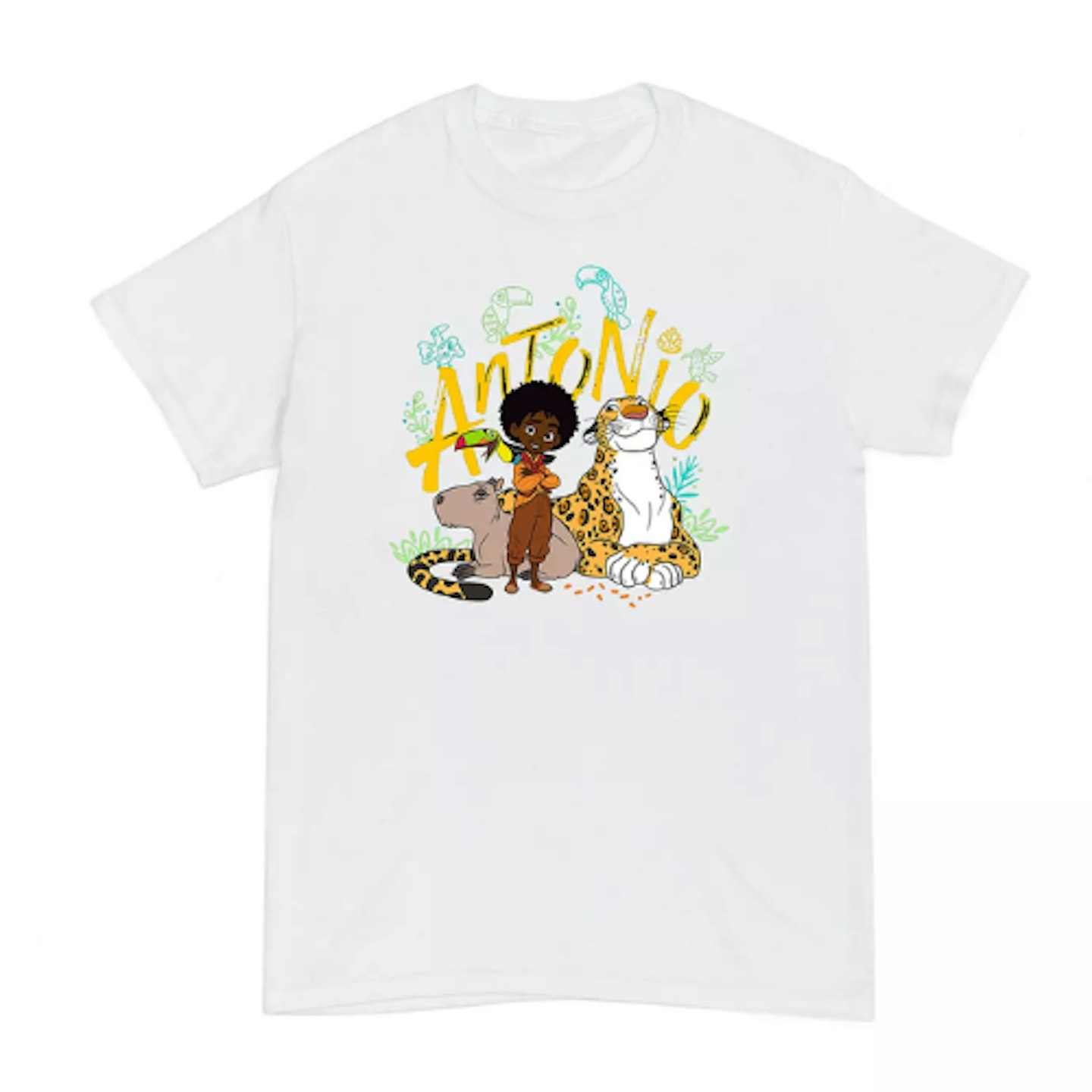 8 of 15
Antonio Customisable T-Shirt
If your child is an animal-lover or loves Antonio and his animal magnet magic, they'll love this t-shirt. Young Antonio is featured on this tee along with some of his fluffy, furry and feathered friends.
Available in sizes 2 years to 9-10 years in colours including black, white, navy, pink grey, and charcoal.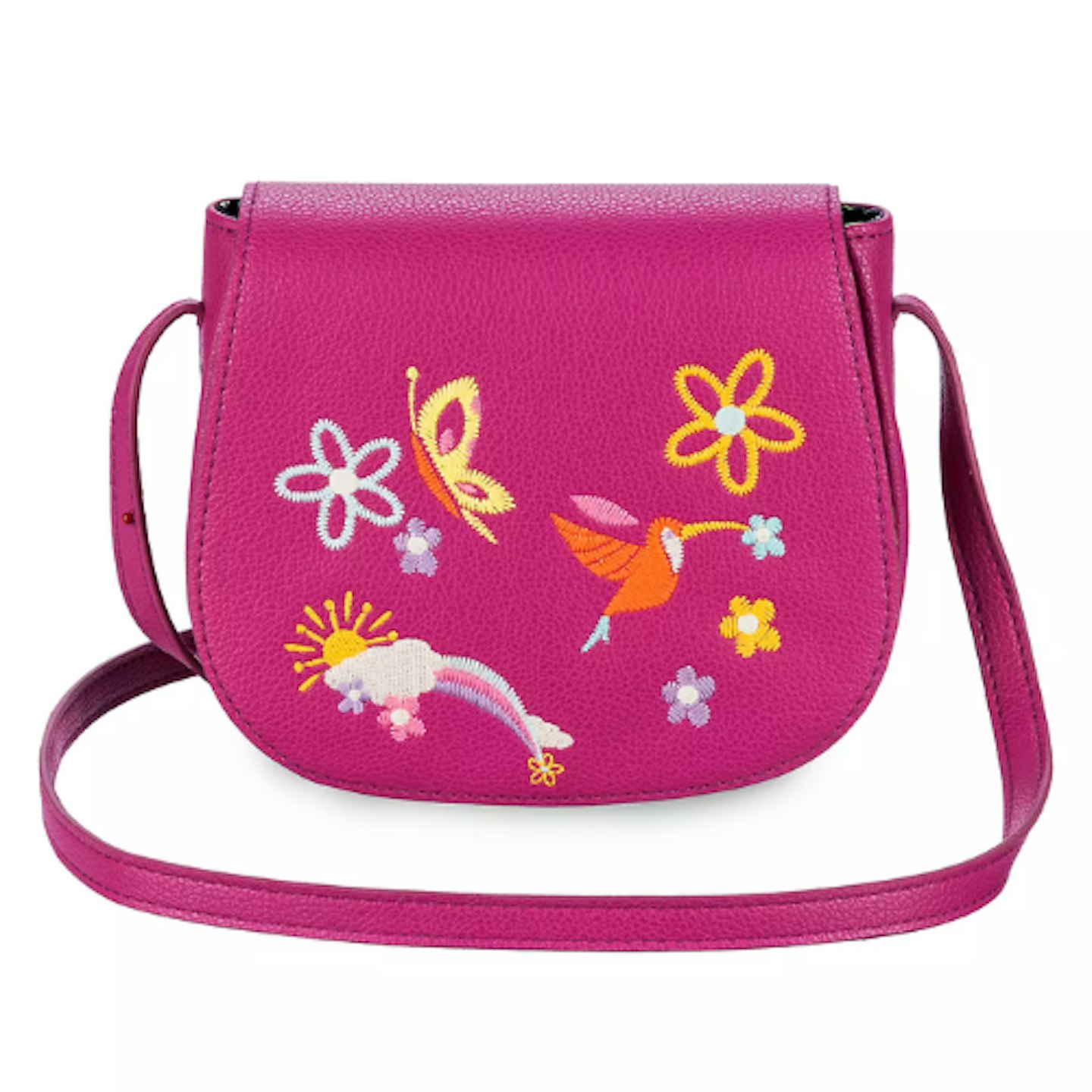 9 of 15
Encanto Crossbody Bag
This adorable crossbody bag with embroidered birds, butterflies, flowers, and a rainbow also includes a beautiful floral print inside like the Encanto Dress. Pretty in pink, we think this will go down a treat, especially with kids that love Mirabel or Isabela's flower-power.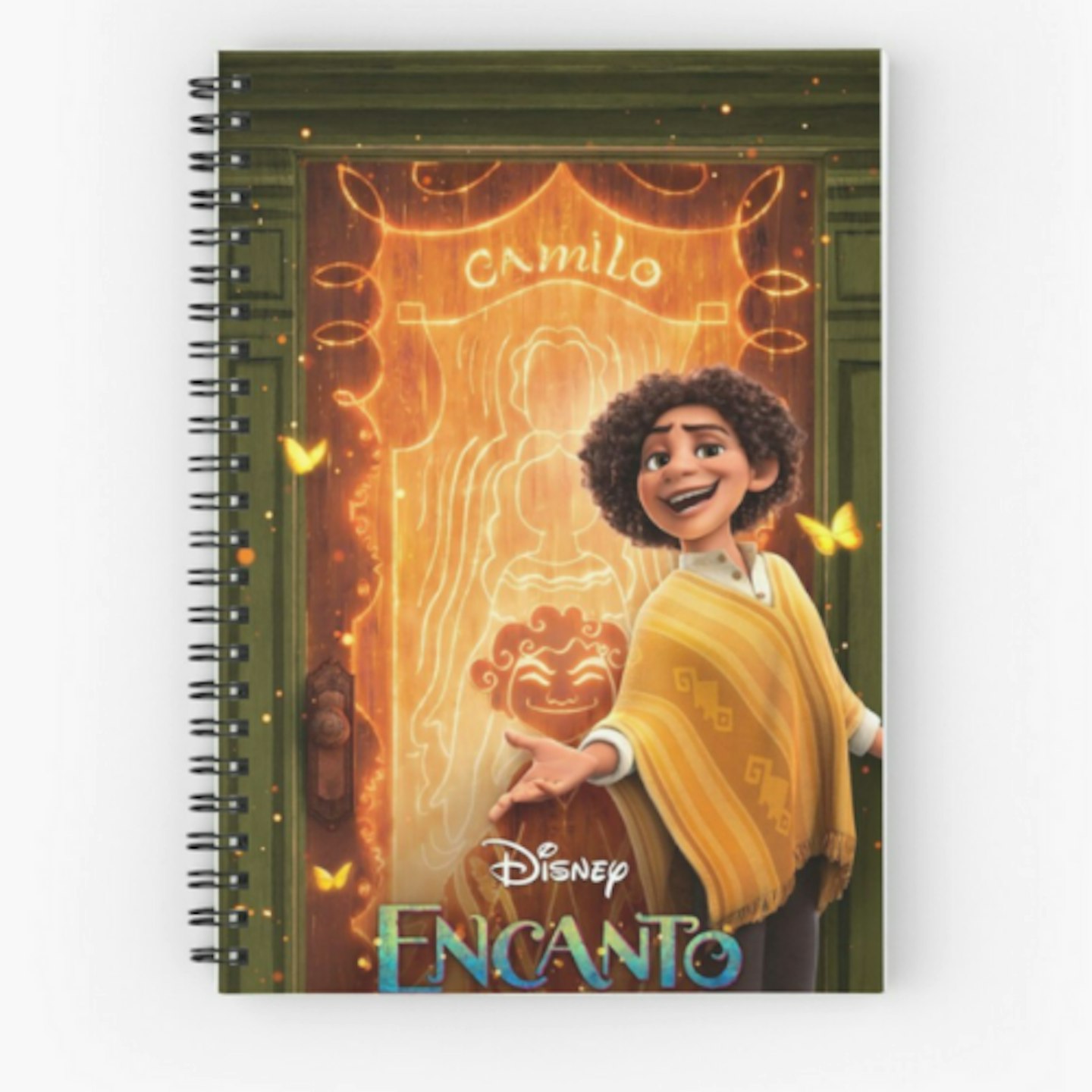 10 of 15
Encanto Camilo Spiral Notebook
Available in ruled line or graph paper, this 120 page spiral bound notebook features cheeky Camilo and is a great pick for kids that love their stationery. One reviewer said, "This notebook is so frickin cute! I use it all the time and the quality is amazing! It was a little expensive but the amount absolutely worth every penny! The artwork printed perfectly and it looks awesome!"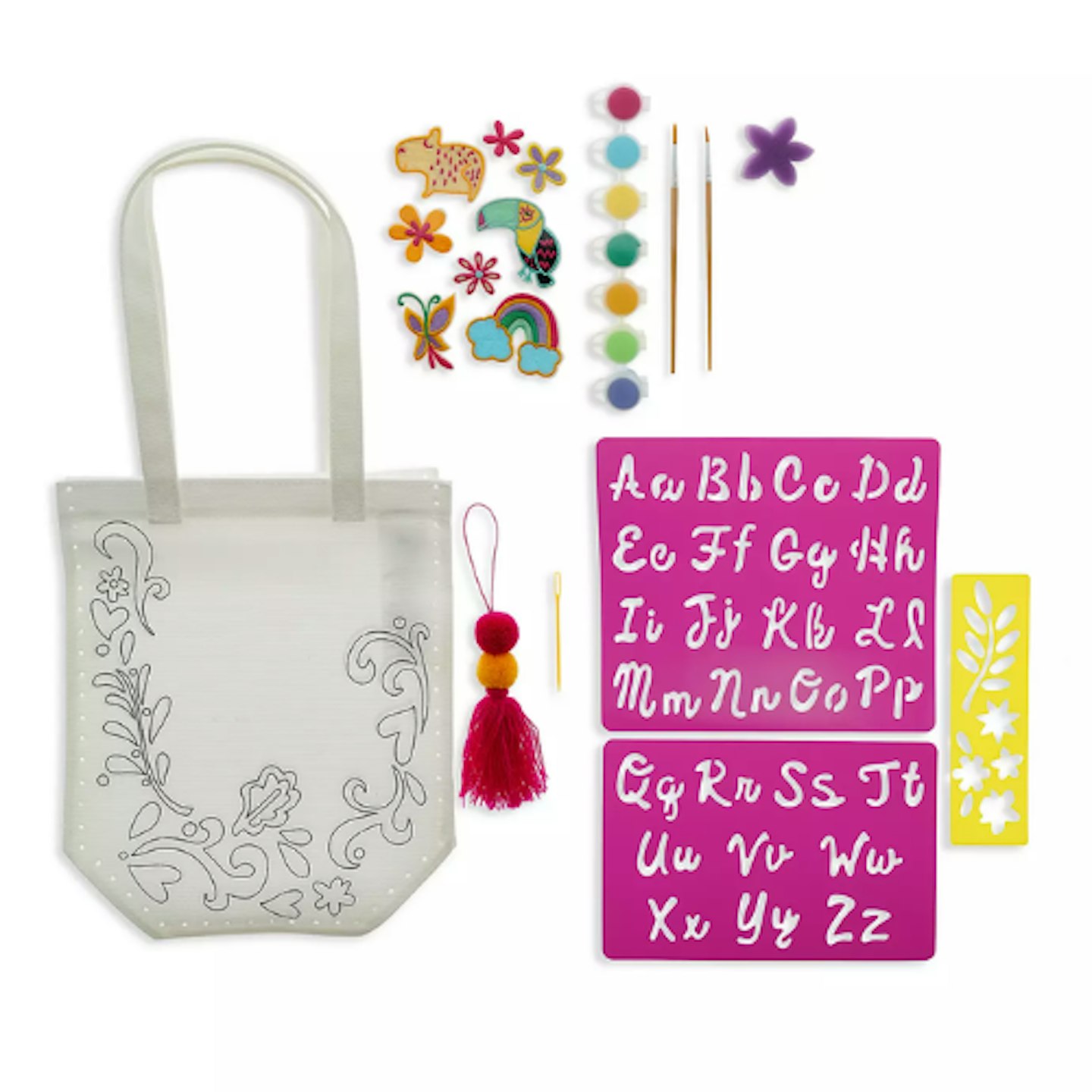 11 of 15
Encanto Tote Bag Art Kit
For kids that love getting creative, or parents looking for something for their children to do on a rainy day, comes this personalised Encanto tote bag. They can decorate it with an array of paints and stencils and finish it off with a tassel pom-pom and stickers.
Pack includes: 2 tote bag panels, 1 tassle pom-pom, 1 sponge, 2 letter stencils, 2 brushes, 1 stencil sheet, 7 paints, 1 spool lacing yarn, 1 plastic needle and 1 embroidery sticker sheet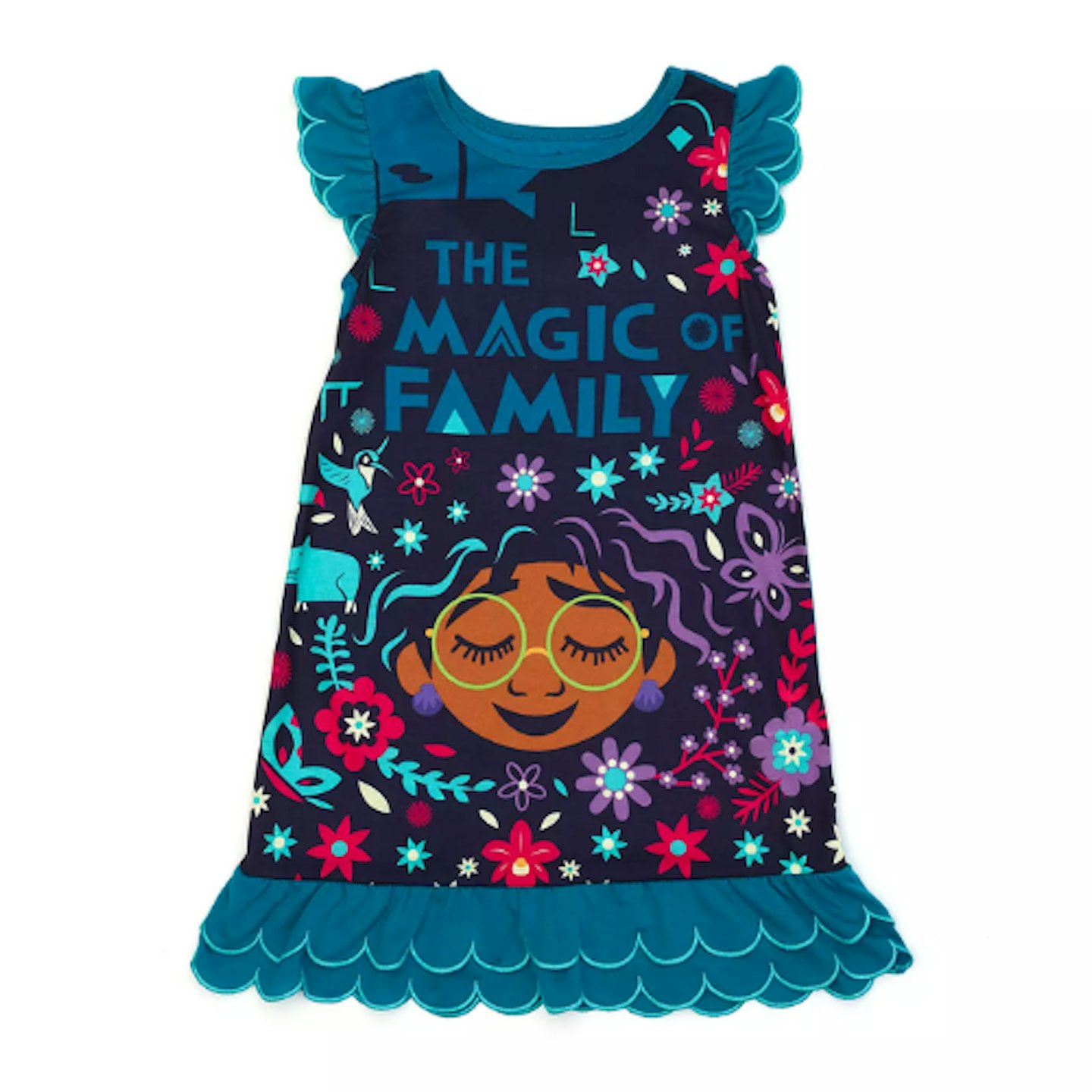 12 of 15
Disney Store Encanto Nightdress
Conjure magical dreams with this Encanto Nightdress. With frilled cap sleeves and hem, and a beautiful floral print and Mirabel artwork, this characterful design is sure to become a bedtime favourite.
This nightdress is available in sizes 2 years to 9-10 years, with the option to personalise with your child's name for an extra £2.95.
13 of 15
Disney Encanto: The Ultimate Colouring Book
The Encanto colouring book is 70 pages long and full with copy colouring, part colouring and posters. Your child can bring the magical land of Encanto to life with their colouring pencils and relive the wonderful story through pictures.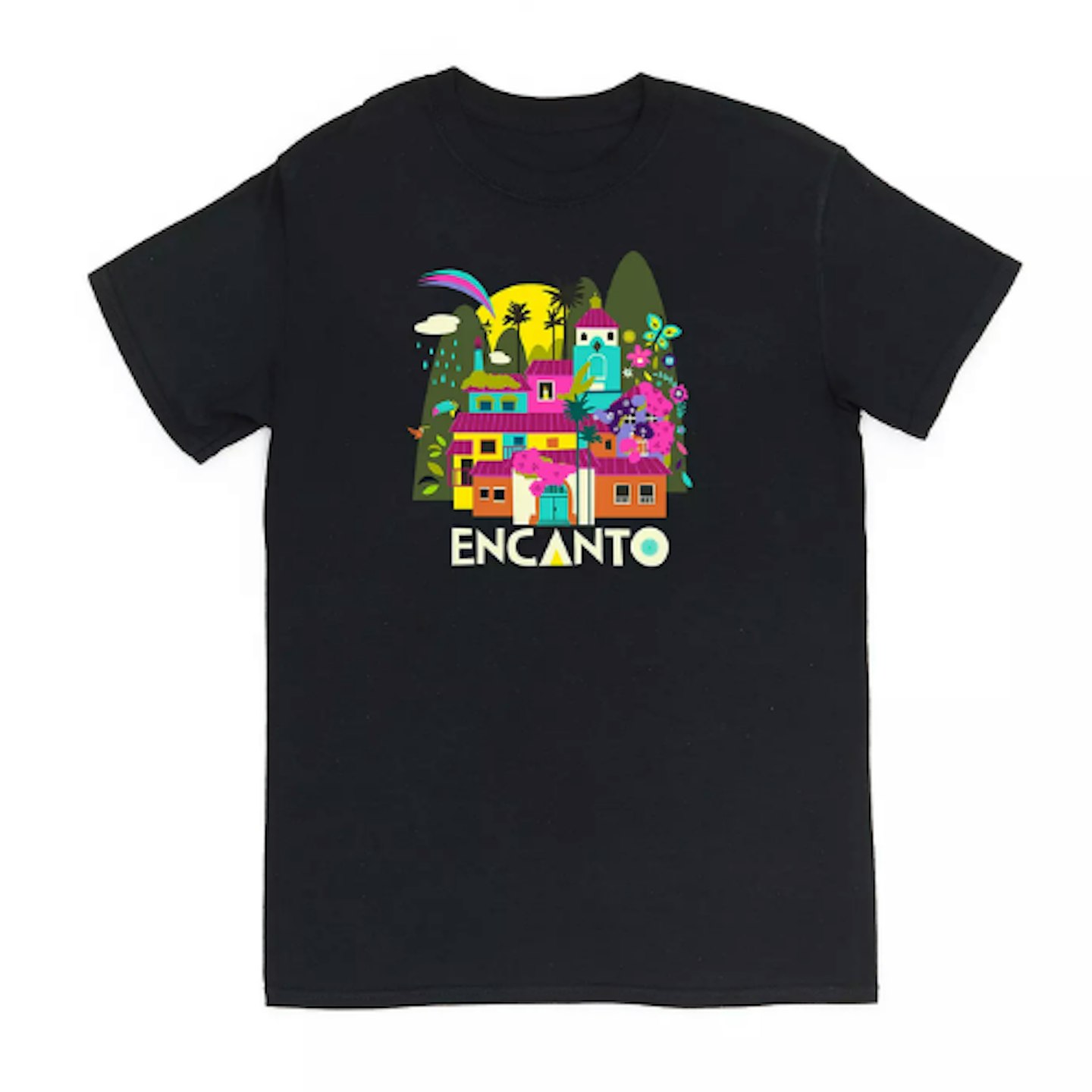 14 of 15
Encanto House Customisable T-Shirt
We love this abstract comfy tee featuring the beloved Casa de Los Madrigal that kids can proudly wear to celebrate the magic of Encanto.
Available in sizes 2 years to 9-10 years in colours including black, white, navy, pink grey, and charcoal.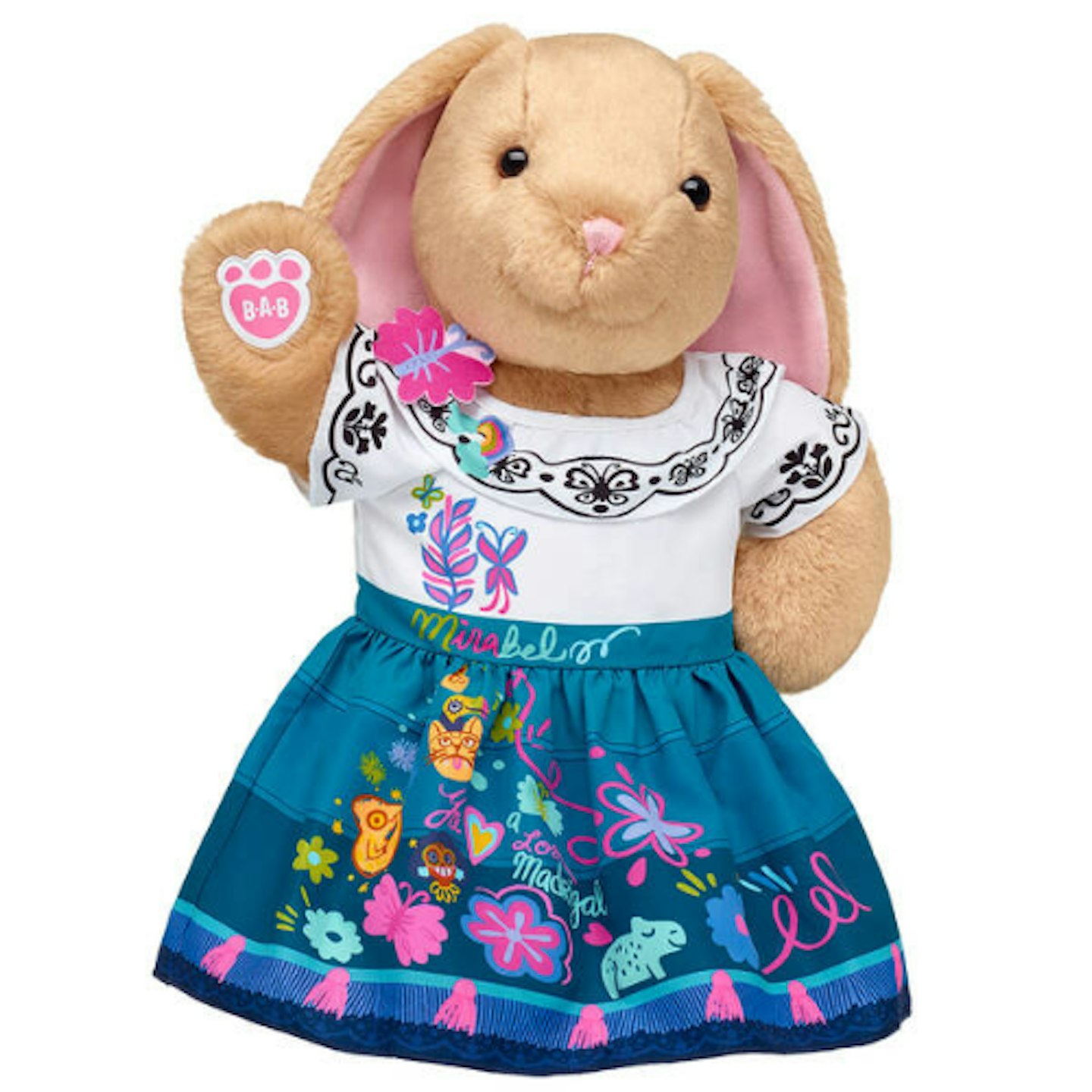 15 of 15
Pawlette™ Disney Mirabel Gift Set
If you're looking for a lovely gift or birthday present for an Encanto fan, Build A Bear currently has this Pawlette Disney Mirabel Gift Set complete with Pawlette the bunny and an enchanting Mirabel costume.
Does your little one already have a bear from the workshop? You can just buy the Mirabel costume to play dress up with their favourite teddy.
Popular articles to read next: