We don't know what's more impressive; Rochelle's upwards career trajectory since The S Club Juniors (presenting primetime telly and The Saturday's global success, for starters) or how she juggles this with being a brilliant mama to Alaia-Mai, Valentina and Blake.
We caught up with the mum of three to chat more about the top lessons she's learned since becoming a parent plus her recent cookery book, At Mama's Table.
"Everybody kept saying to me, you need to do a cookbook! I'm normally cooking, but then I wouldn't remember to write recipes down, so lockdown was sort of the kick up the bottom I needed, so I just started whilst I was at home so much. It gave me a real chance to write down and try new recipes out. Yeah, so I think that's sort of how it came about.
"I've always wanted to write my recipes down for my kids, for when they move out so they don't keep calling me so I'm really pleased I've done it."
As a self-confessed foodie, cooking and eating equals family time in the Humes household, which is why Rochelle was so happy to release her own new book full of her family's favourite recipes.
"It's that time of day that really brings everybody together. Sometimes it might be far from ideal, but to take that 40 minutes out together where we always put our phones away, iPads, and whatever else and just have a conversation and eat dinner together. It's so old school and so simple but such a nice thing to be able to do at the end of every day, if you can."
But while many of us parents think we could give Gordon Ramsay a run for his money in the kitchen department, no matter how tasty our food is, there's always a fussy toddler who will think otherwise.
With three children of her own, we wondered how Rochelle introduces new tastes and textures into their diet.
"I always teach all of my kids, you don't know if you don't like it until you've tried it. So if you try everything once, and you tell me you don't like it, that's okay, but let's try it first.
"My eldest is brilliant. She's a lot like me when it comes to food. She will literally try anything. I've traveled all over the world with her, and she will try anything. I love that about her. My middle one is definitely a lot more particular. She went through an incredibly fussy stage, which obviously I wasn't used to because Alaia has always tried everything and then Valentina came along and sort of flipped the switch on that. It was tantrums and everything, but she's got so much better now.
"I find that the more you involve kids in the whole process, the more that they want to be engaged. Even if it's the cooking process or chopping something. Like a lot of things with kids, you just have to find different ways to make it happen."
With so many recipes, we wondered what is Rochelle's favourite thing to cook?
"A recipe that I always get asked about on my Instagram is my garlic prawns. It's super simple - probably one of the simplest things in the book. Super, quick, super easy, but so delicious.
"I've also got this cheesy pasta bake that I just discovered one day via winging it again! I made it up one day, and now they're like, Oh, can I have your cheesy pasta for dinner? It's so funny, because little do they know I was looking in the fridge thinking there's cheese there's milk, I've got broccoli, a tin of sweetcorn - literally just so random and that is one of their favorite things."
One of the things we love most about the cookbook is the fact that all of the recipes require 10 ingredients or less which equals less stress for us!
"I think recipe books can sometimes be quite scary, because they're all so precise. So this is more 'this is what I think works and is really great for me', but sometimes I might add a bit more of this thing, or sometimes I might season it with this instead or to change it out, so I think it's good that you can have your own take on a recipe too and I think that's always really important when it comes to recipe books."
When it comes to juggling all her business ventures as well as three young children, Rochelle's got a few tips and words of wisdom to help take the pressure off.
"I think it's always easy to think that other people have got balance, especially on Instagram, and I think balance is something that we're all searching for. I don't really have the answer, because I'm still figuring it out myself.
"I just think when things get overwhelming, you just have to try and find time to take care of yourself in all of that. I do as much as I can the night before. That's just little things just to make me feel like I'm halfway there. So whether that's laying out the kids uniforms, or filling up their water bottles because that's one thing down for the morning or even laying out my own outfit. Just just little things that sort of take the pressure off."
Read next: What's on Rochelle's Amazon Baby Wishlist?
Rochelle Humes since becoming a mum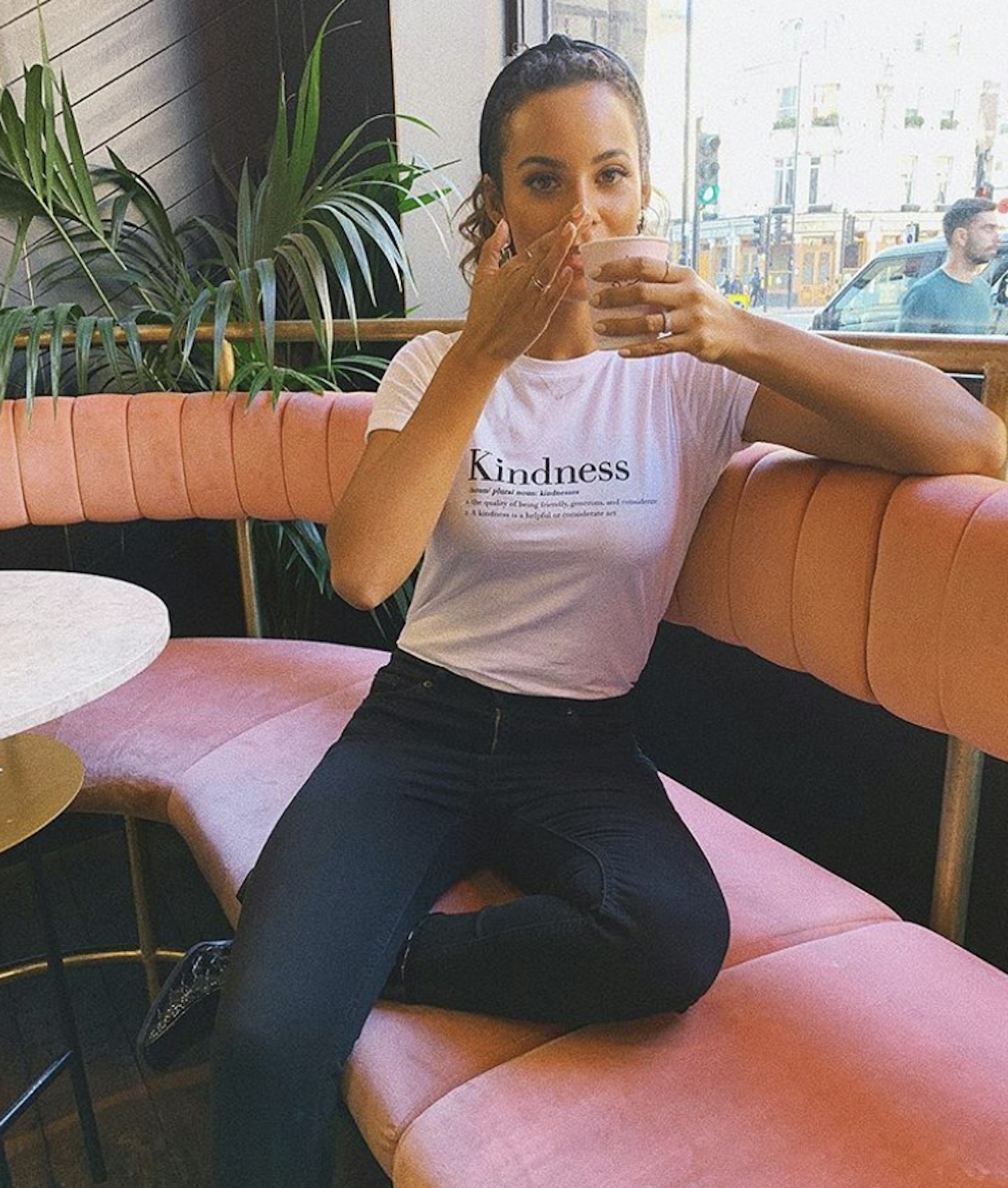 1 of 7
1) Nothing prepares you for pregnancy
I was so nauseous the whole way through my pregnancy with my eldest daughter Alaia – I felt like I was on a boat the whole time. Everyone knew I was pregnant as I just couldn't stop being sick – there are only so many times you can say you've got food poisoning!
Yet with Vali, I had an easy pregnancy and I enjoyed it so much more. Pregnancy changes your body in ways you can't liken to anything else, but my husband Marvin made me feel so confident. He was obsessed with the fact I was pregnant and that made me feel nice about my body changing, rather than freaking out.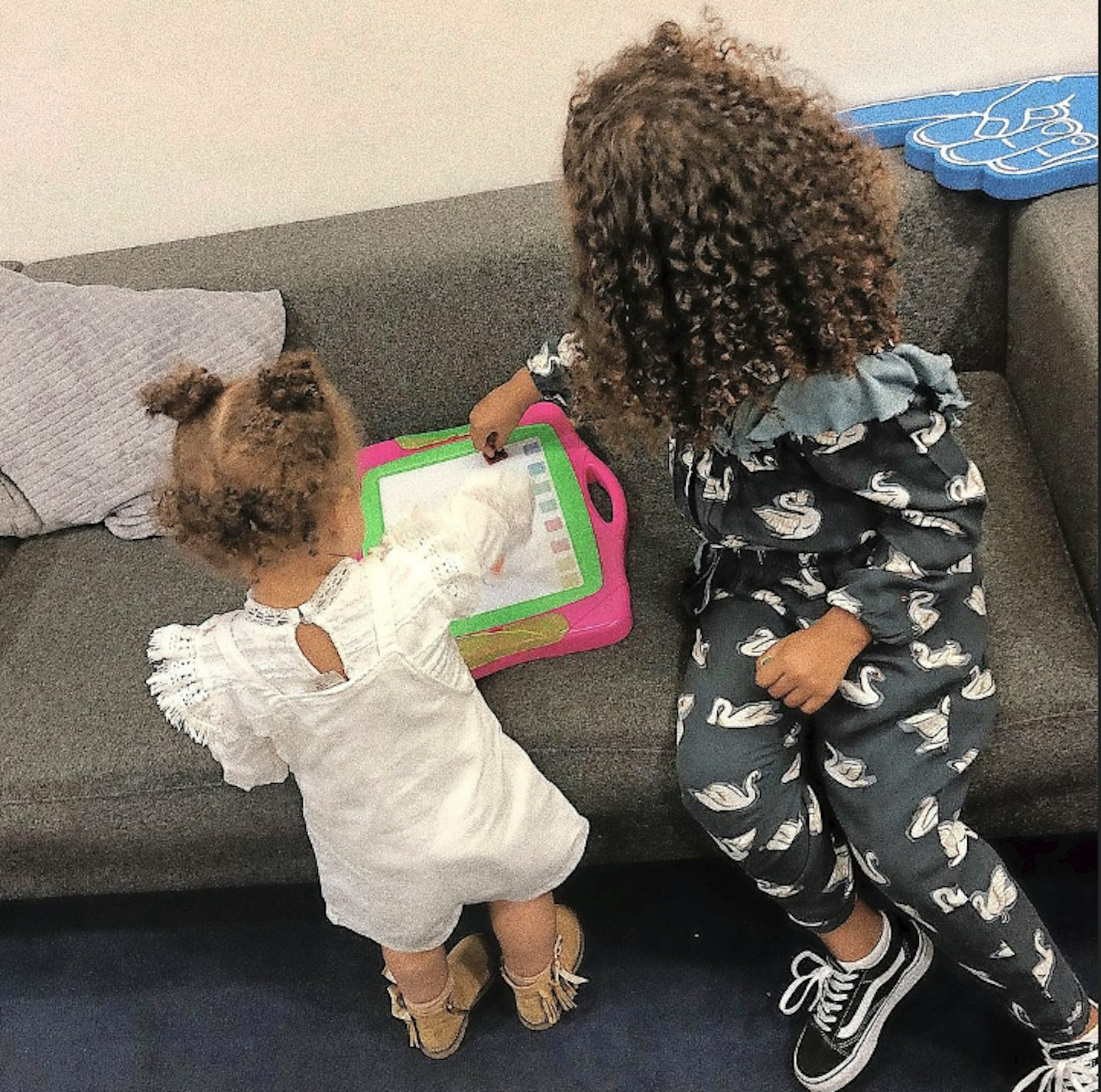 2 of 7
​2) I was so, so ready to be a mum
I was married and pregnant at 23, which is quite young. But I felt like I'd done so much in my life already, I was ready. And I love everything about being a mum. I love that every day is a learning experience – no two days are the same. I love building a security blanket and a little nest for our kids to grow up in. And I love watching them grow. Our job is just to support them, make sure they're secure, and give them the tools to become good people.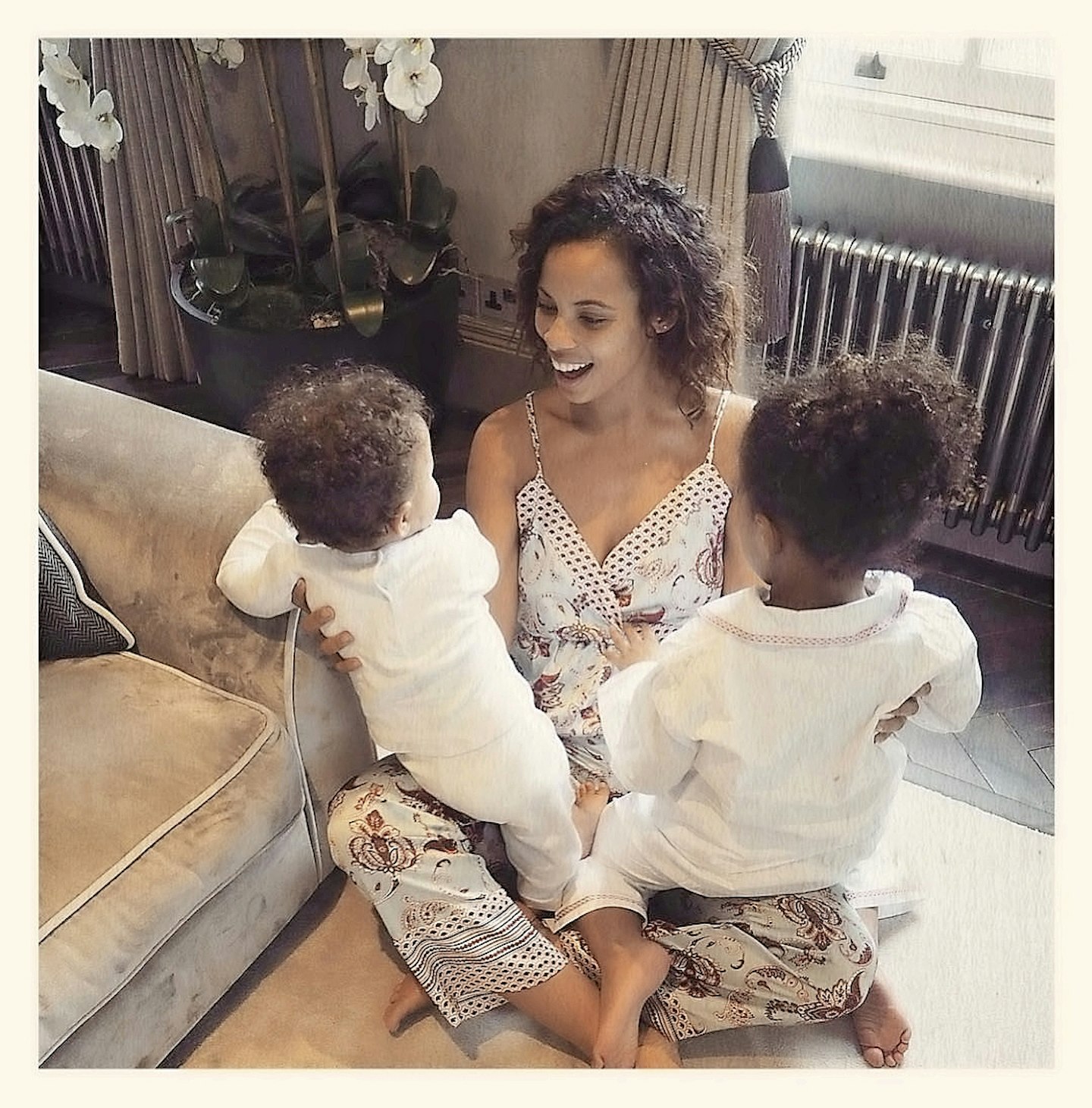 3 of 7
3) You need to make your toddler feel important when having a new baby
Alaia was desperate for a sibling and longed for the baby to be a girl, but we didn't know what we were having. So when I had Vali, and facetimed Alaia to tell her she had a sister, she was so happy! We got her to take the iPad into her bedroom and shut the door, because she wanted to be the one to announce the news to all the rest of the family. And being very much in charge of that really helped – she just adores being a big sister.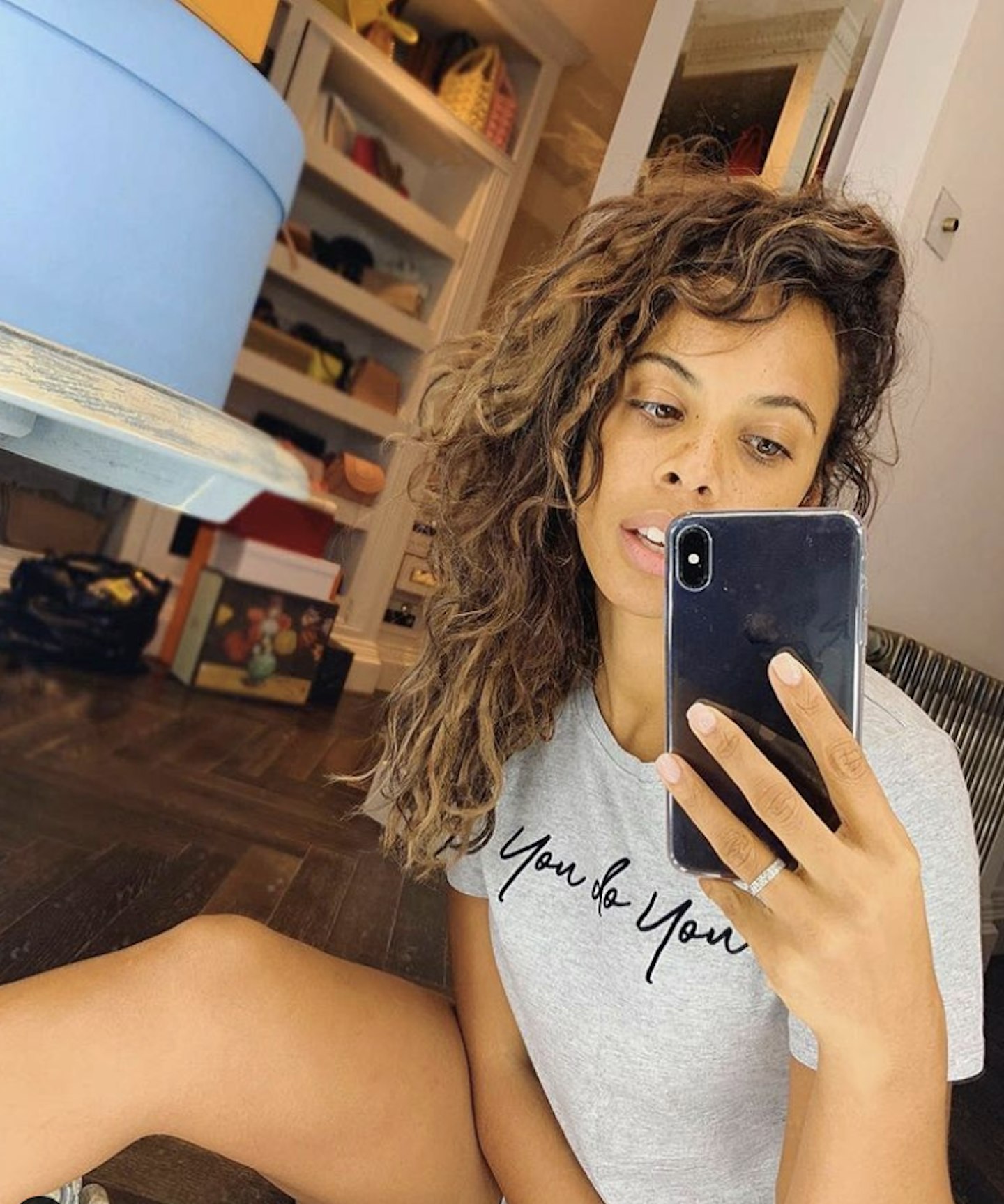 4 of 7
​4) To take it easy!
When I had my first baby, everyone said to me: 'You must sleep when she sleeps!' And I thought to myself, what are they talking about?! When she sleeps, I've got lots of stuff to get on with! But the second time around, I did exactly that and whenever Valentina slept, I slept. Or I'd just sit on the sofa and do nothing. I'd just made a human, and that takes a little while to get used to.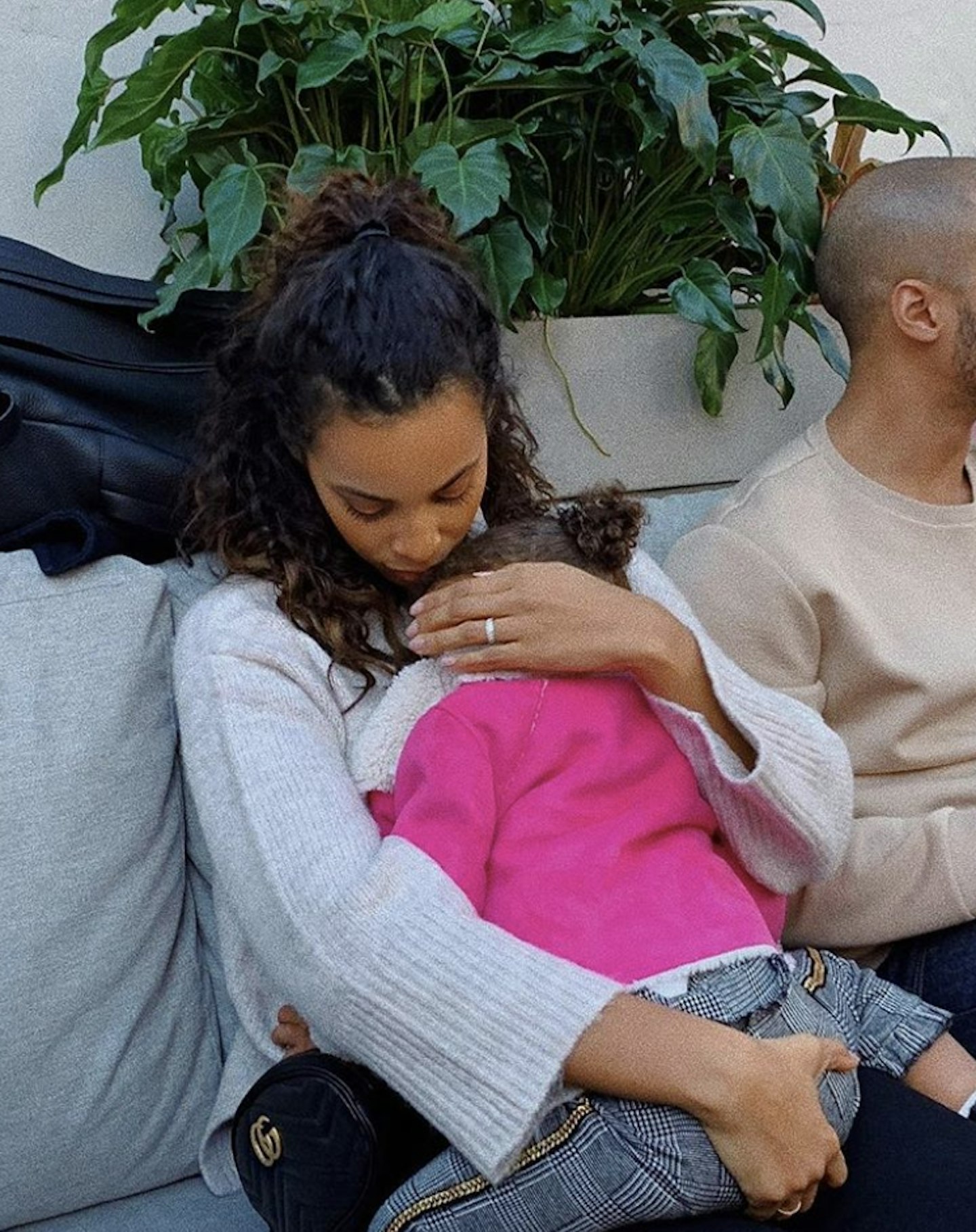 5 of 7
5) That our differences make us special
When Alaia was four, she began to notice differences between her and her best friend. It started with her telling me that her skin was a different colour, then that her hair was curly. And that's what inspired me to write my children's book about two little girls, one with dark curly hair and one with straight blonde hair, who desperately want to swap hair. But they soon learn that getting what they want isn't everything it's cracked up to be.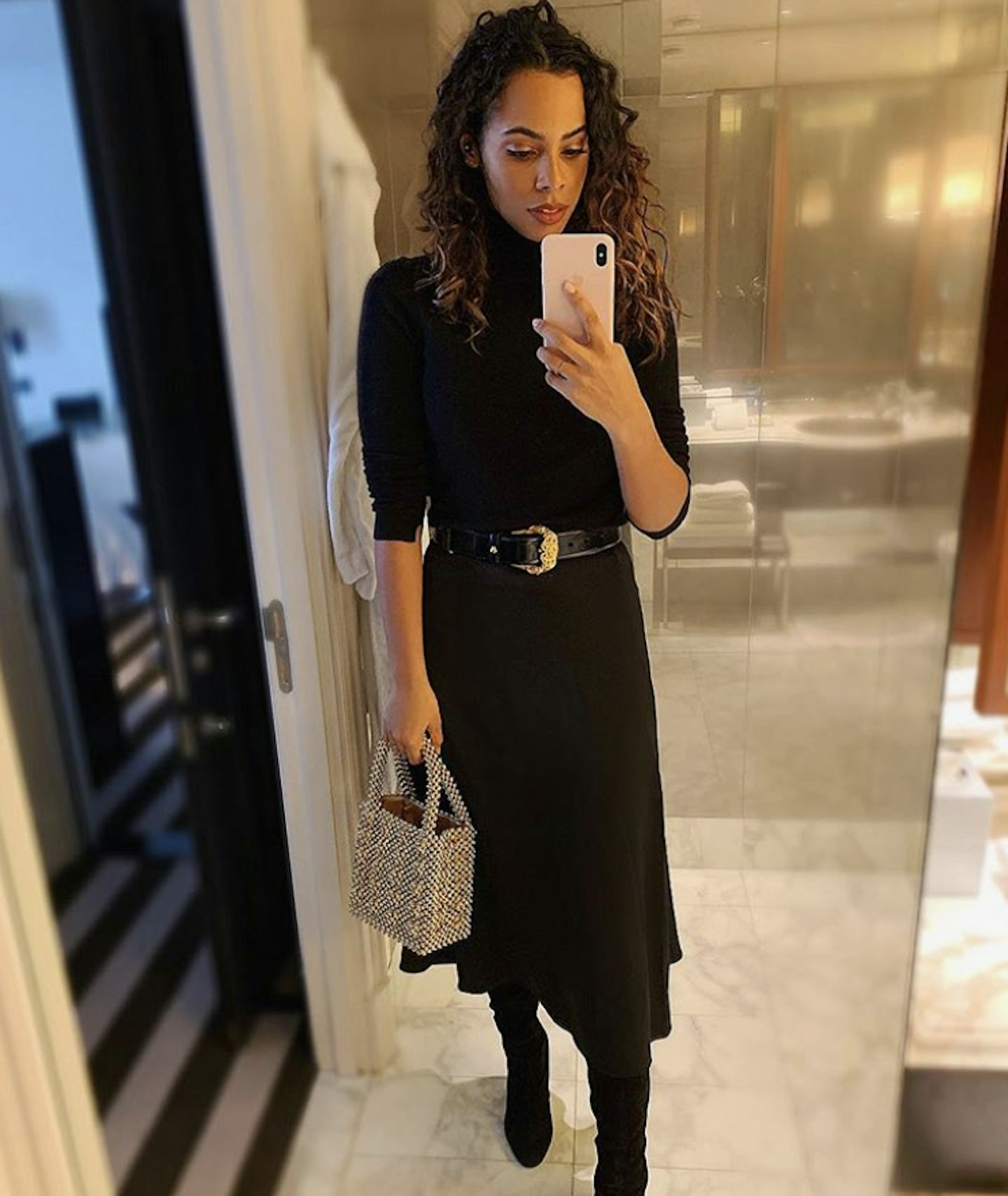 6 of 7
6) Weaning is cool
It's such a special, special time. I was on maternity leave and I loved having the time to make fresh, home-cooked meals, and trying different foods and seeing what the kids like. Alaia used to love a roast dinner – I remember the first time I gave her gravy and her legs went mental in the highchair! She's got fussier as she's got older though, but that's always the way.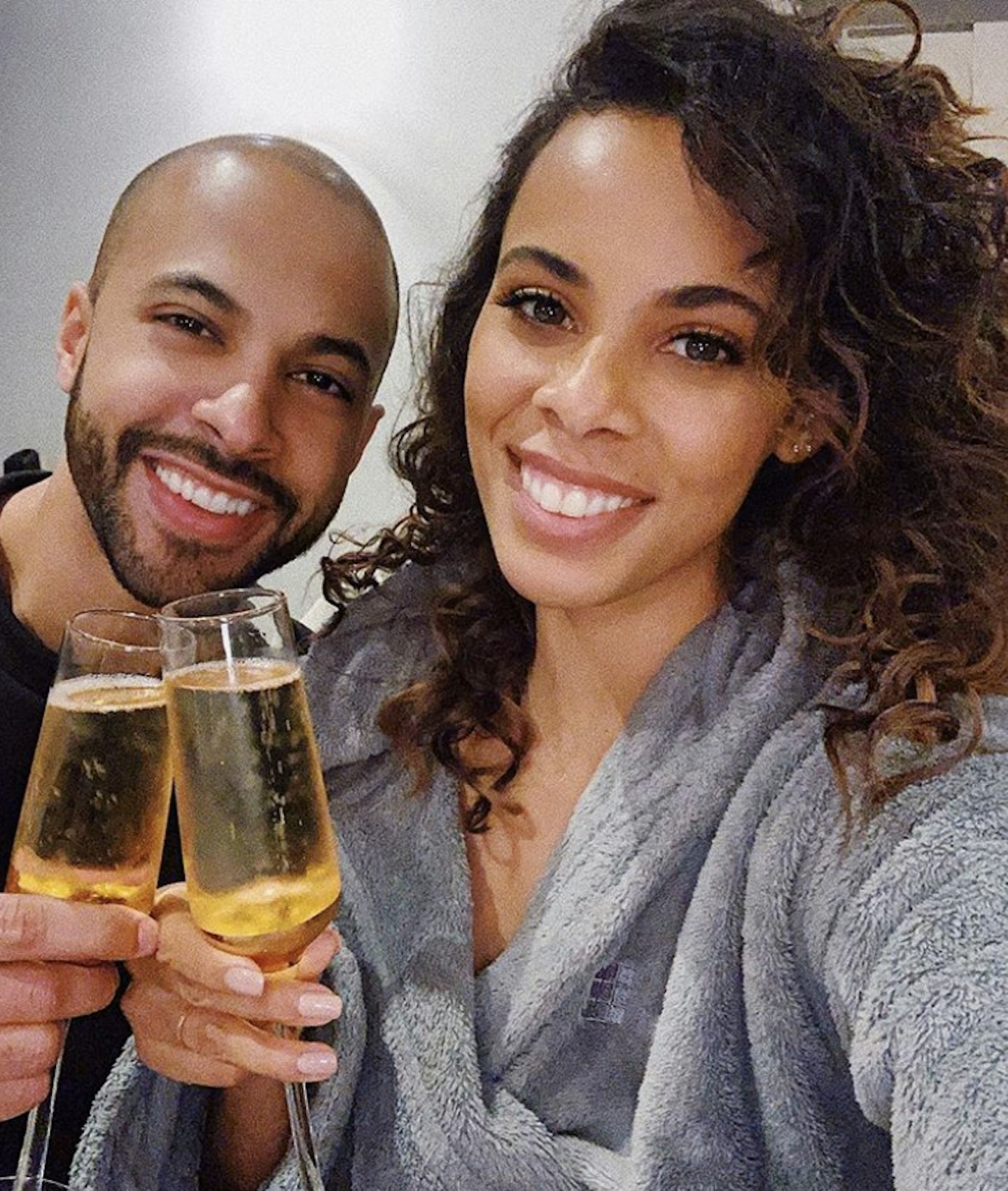 7 of 7
7) Not to follow anyone else's rules
You can read all the books and do all the preparation you want to, and listen to a lot of opinions – wanted or not – but the most important thing is that you get to know your own baby. If you're lucky enough to have more than one, then you'll know that no two babies are the same, so you just have to learn your baby. You're the only one who can make her happy.
Popular articles to read next
Frankie Bridge: "I felt like I didn't know who I was while I was pregnant"
Emma Bunton's new book: "I've been very, very honest about how I dealt with the first year of parenthood"
Olivia Bowen on pregnancy, her fears around childbirth and nursery planning