She may be best known as a Spice Girl, but Emma Bunton's most important job is her role as a mum. Not only does the mum-of-two have her own baby care brand, Kit & Kin, but she's now releasing her very own book that's full of practical and supportive tips and advice to help parents through that challenging first year of parenthood.
We caught up with Emma to find out more about her book and how she found being a new mum.
"I've been thinking about writing a book for such a long time, but during lockdown, it just felt like the perfect time. Jade and I have always talked about having another baby and this book kind of came about because of those conversations."
From carrying her children to bringing them up, it's fair to say Emma has loved every stage of being a mum, but at the same time, she found there were a lot of unanswered questions she had during her pregnancy and the first few years of parenthood.
"I think people find it a little bit difficult to be really honest, with someone who is pregnant, and with new parents, because it can be quite nerve wracking. So, in this book I've been very, very honest about how I dealt with the first year of parenthood and with the help of experts I just wanted to give people those answers that you sometimes can't just ask a friend or your mum."
Meet the experts
We all know the importance of getting an expert opinion when we're worried or not sure we're doing something right, so we were thrilled to hear Emma has taken the advice from a number of experts in this book.
"I met the experts in this book along the way and they're all pretty special and I feel very lucky to have them in this book."
Christopher Money - the co-founder of Kit & Kin and a dad with over 15 years experience of manufacturing baby products.

Julia Minchin - mum of three and designer of an award-winning baby carrier.

Heidi Fulton - mum of three and a mindfulness and resolution coach.

Fran Bailey - NCT Breastfeeding Counsellor and specialist feeding practitioner.

Diana Spalding - US-based midwife and mum of three.

Dr Craig Canapari - paediatric sleep consultant and dad of two.

Marley Hall - aka Midwife Marley has been delivering babies for over a decade and has five of her own.

Marie Louise - NHS midwife, author and mum of one.

Dr Sam Wass - child psychologist and dad of two.

Beccy Hands and Alexis Stickland - doula Beccy and midwife Alexis specialise in taking care of new mums.

Alexis Ralphs - dad of four specialising in early years.
Not only have the experts been on hand to help Emma with her book, but her partner Jade has also been a huge support when it came to recalling that first year of parenthood.
"In the book, Jade talks about when our babies first came home, and I cried my eyes out. He's very honest in it, saying that he felt a little bit like he didn't know what to do, and a little bit left out in that first couple of weeks when you're breastfeeding and sleeping with the baby, so he's very honest in this book, and honestly, it made me cry, happy tears, because he was wonderful."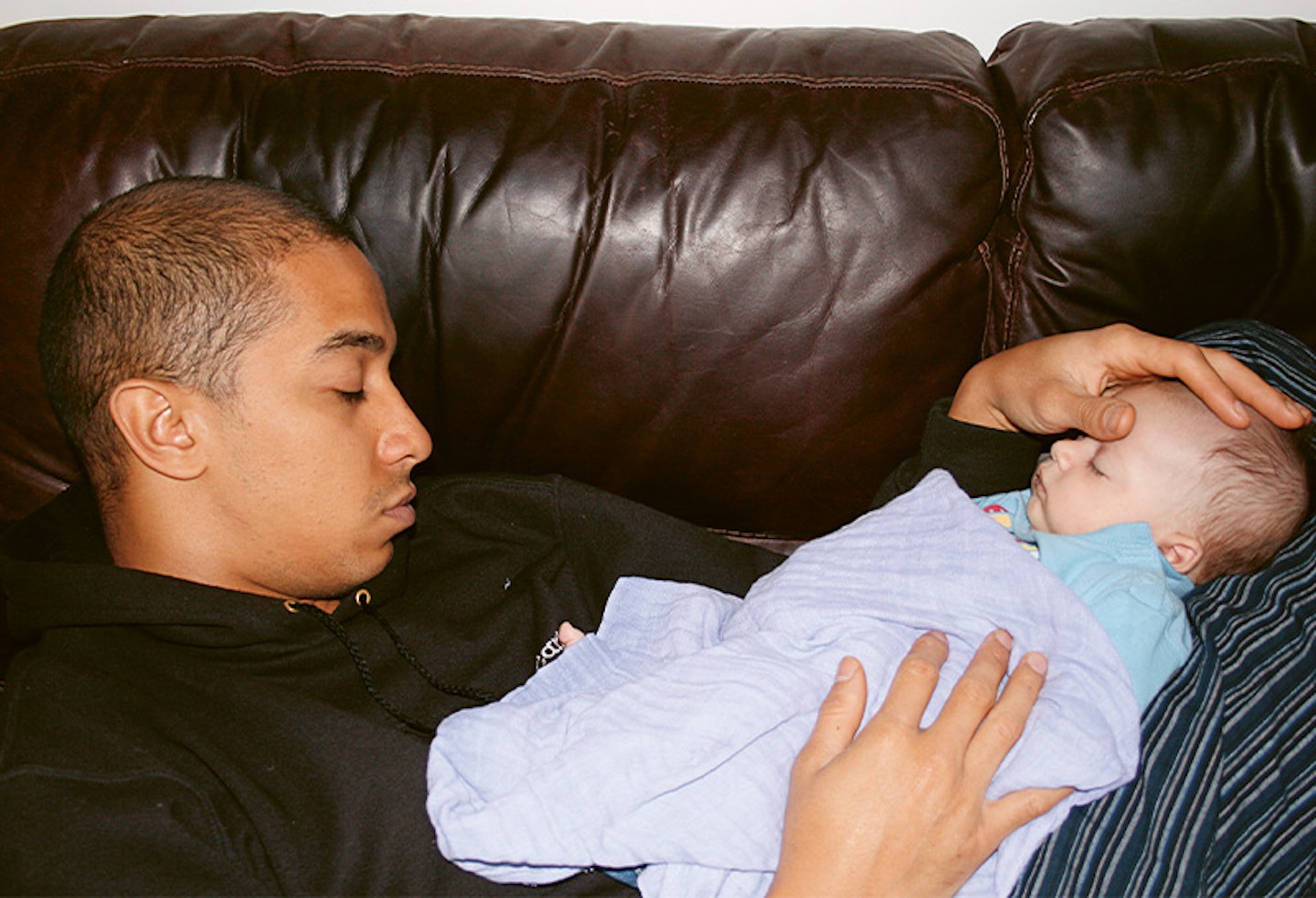 And it's not only our partners we rely on when we're bringing up a new baby - we all know how much those of us who are lucky enough to still have our mum around rely on them for child care, support and advice, and one surprising addition to the book was a segment on Emma's own lovely mum, Mummy Bunton, as fans know her.
"My mum has been around me the whole time I've had my children and she's been a huge support. She's very spiritual and we talk about crystals and what they can teach us about having a sense of balance which I definitely didn't have in the beginning. You're juggling everything because you feel like you're trying to do everything.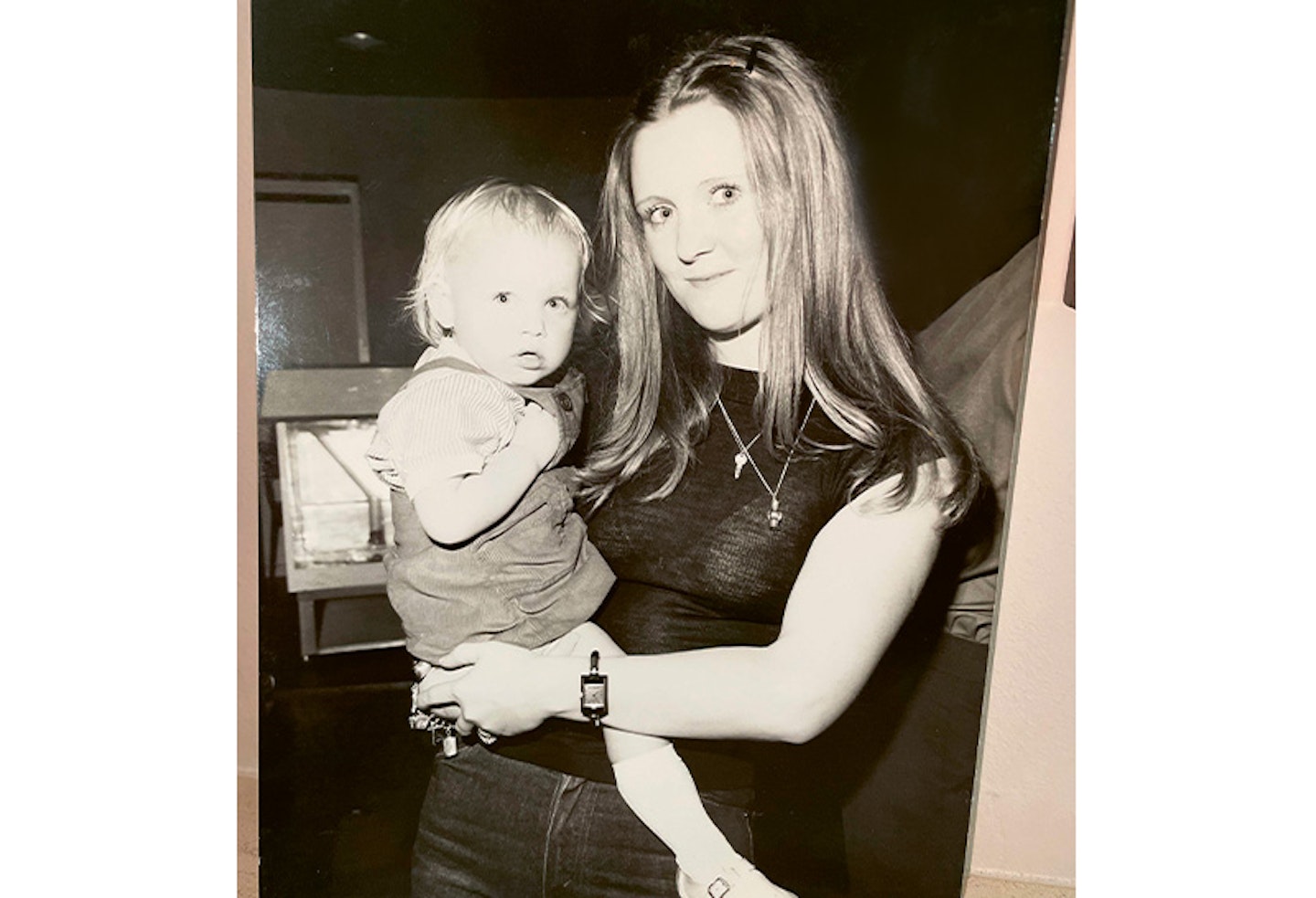 "I remember somebody asked me 'Oh, how are you juggling things' quite early on after having my first child, when I was back on tour and I thought, what does that mean? And then I totally got it. Coming offstage and then waking up to breastfeed in the early hours of the morning.
"I'm very honest about that in this book, and we are going to drop lots of balls and that's fine. This book is also a reminder that we can't be perfect and we're all on our journeys and to give yourself a pat on the back, because it's, it's not easy."
Anxiety as a mum
Emma has always been very open and honest about how much she worried as a new mum (and still does), about her sons Beau and Tate, and she hopes this book will help other mums who might be feeling the same.
"I am and have become a very anxious and nervous mother and I still am today. I am one of those mums that is constantly making sure my kids are fine or phoning the school. I think that has come along with motherhood and I would say, my anxiety is definitely changing. The anxiety is definitely a big part of my life, but I think taking time out for exercise and doing all of the things you can possibly do helps."
Mum guilt and comparing yourself to other mums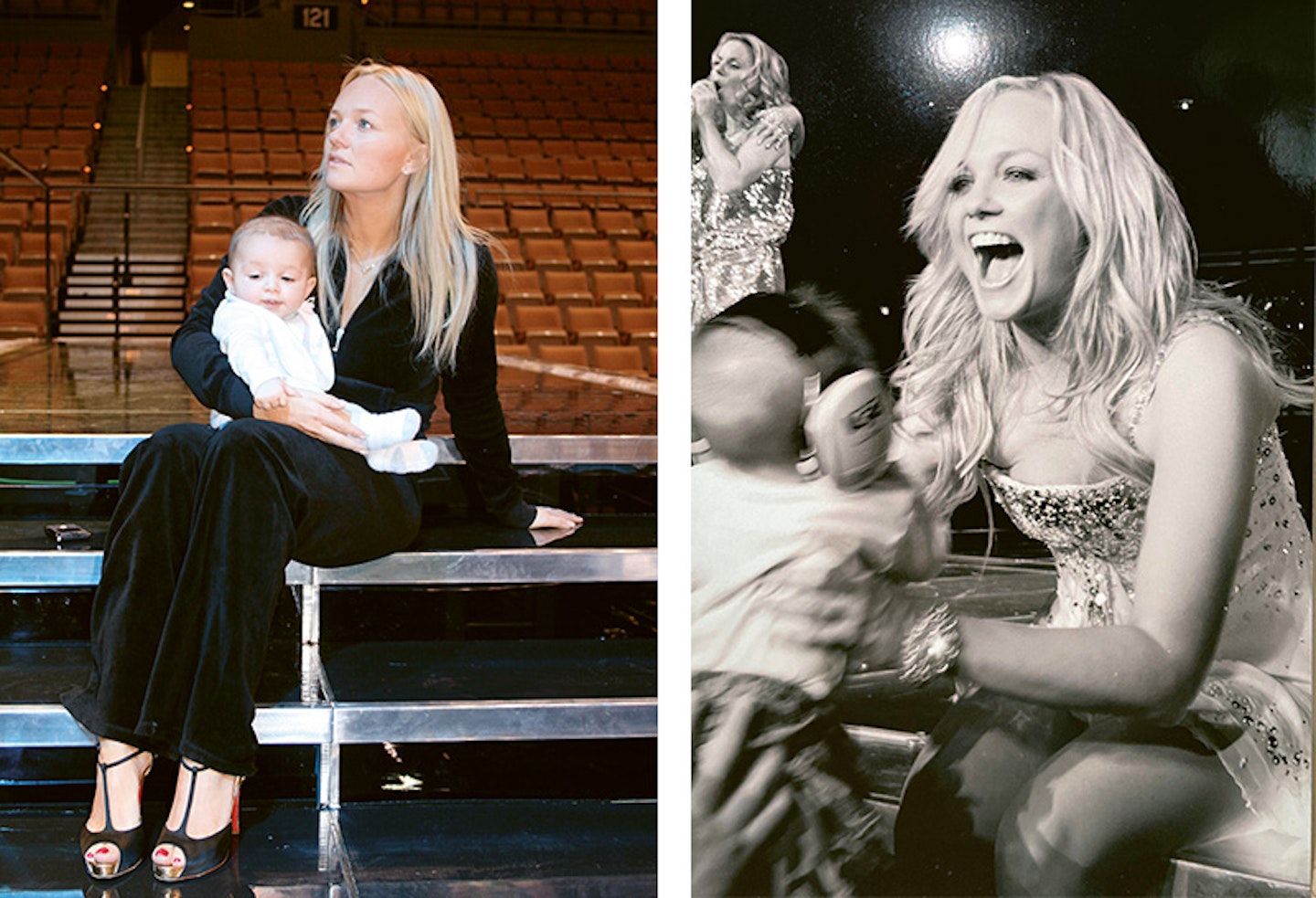 One reason why us mums can often begin to feel anxious and worried is mumguilt, and Emma has had her own battles with it over the years.
"I think mum guilt happens as soon as the child arrives. I think it's something that you learn to live with. I feel guilty when I'm not with my children, but I feel guilty if I'm not working towards their future to support them, so I'm not sure you can win, really. My main priority is getting a balance and making sure they are my priority but it's not always easy and mum guilt is just a part of life."
As well as mum guilt, comparing ourselves and our babies to others around us is something we're all guilty of, and in Emma's book, she understands that this is something many parents struggle with in their child's developmental years.
"Every baby is different and every mother is different. We're going on completely different journeys and I think that was such an important message for me is that we're all on our own paths. You are the expert when it comes to your child and sometimes, you have to take their lead when they're ready to do things, and that's something I've really learned along the way."
So what's next for Emma?
With her kids, Beau (aged 13) and Tate (aged 10) not so little anymore, we wondered what Emma has planned for the future...
"I do speak to The other girls (The Spice Girls) quite a lot and obviously we'd love to do more when the time's right. But it's one day at a time. I've got two children growing up very, very fast and I don't want to miss a moment. They're my priority at the moment and just spending time with them is a big one."
Mama You Got This: A Little Helping Hand For New Parents by Emma Bunton is out now (Ebury Press, £16.99)
Most popular articles to read next