We'll be the first to admit that our fridges are less than tidy. What we can only describe as the culinary version of Jenga, there are snack packs, mini cheeses, chilled drinks, and sandwich fillers all jumbled together thanks to the quick shove-and-go approach to unloading the weekly shop. There's a mix and match of different use-by dates that are hard to keep on top of and don't get us started on the veg drawer.
But no more, we're taking some fridge storage ideas from Mrs Hinch to add a little order to the chaos and make the morning lunchbox pack and school run a little more manageable.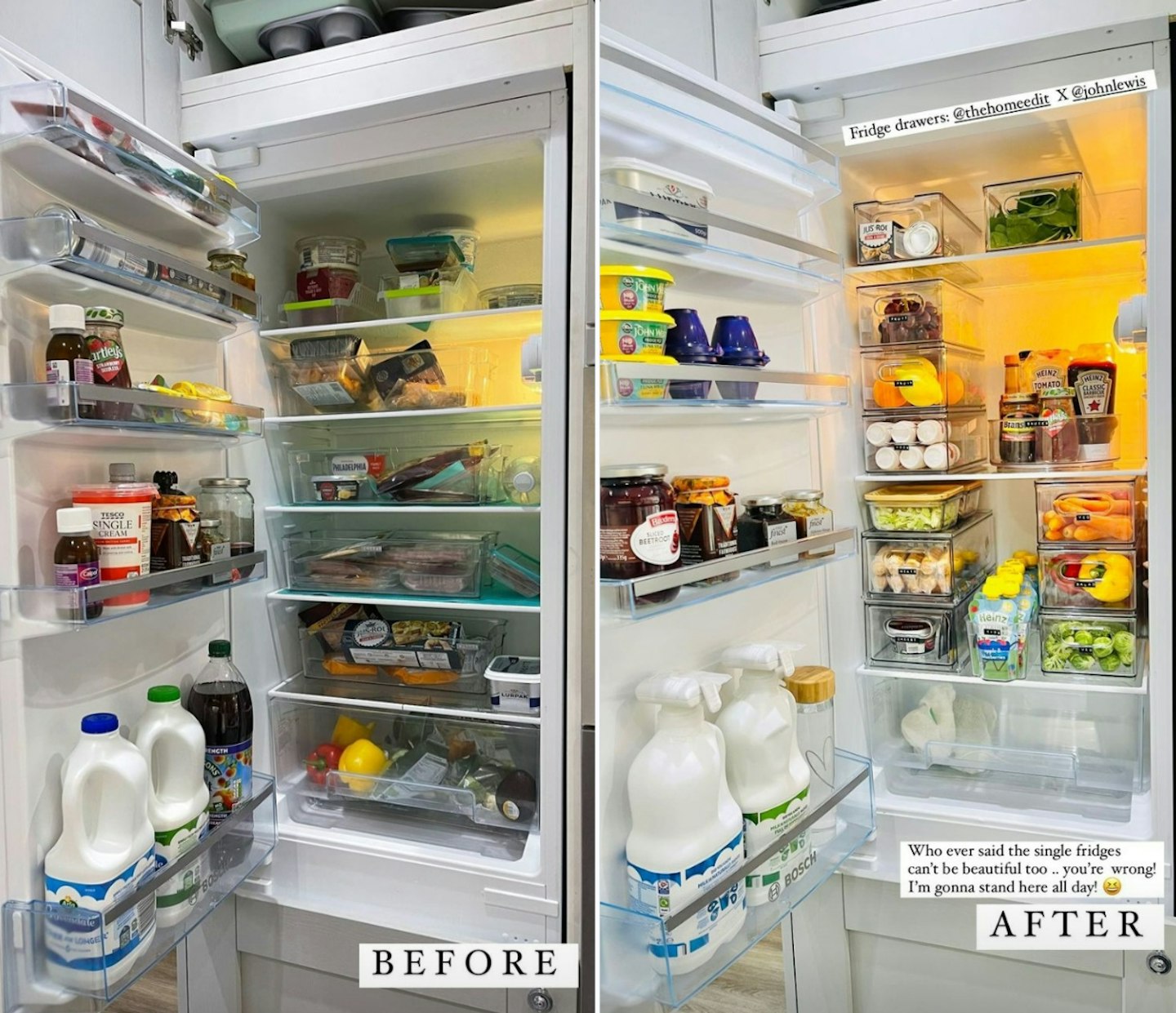 Fridge storage ideas from Mrs Hinch
As well as having an incredibly clean home, the cleanfluencer has an equally well organised refrigerator. Mrs Hinch, AKA Sophie Hinchcliffe, 'Hinched' her fridge only last year turning it from a clean, organised fridge, into a fridge of dreams.
Here's how she transformed her fridge and if you're feeling inspired, we've included everything you need to 'Hinch' your fridge too.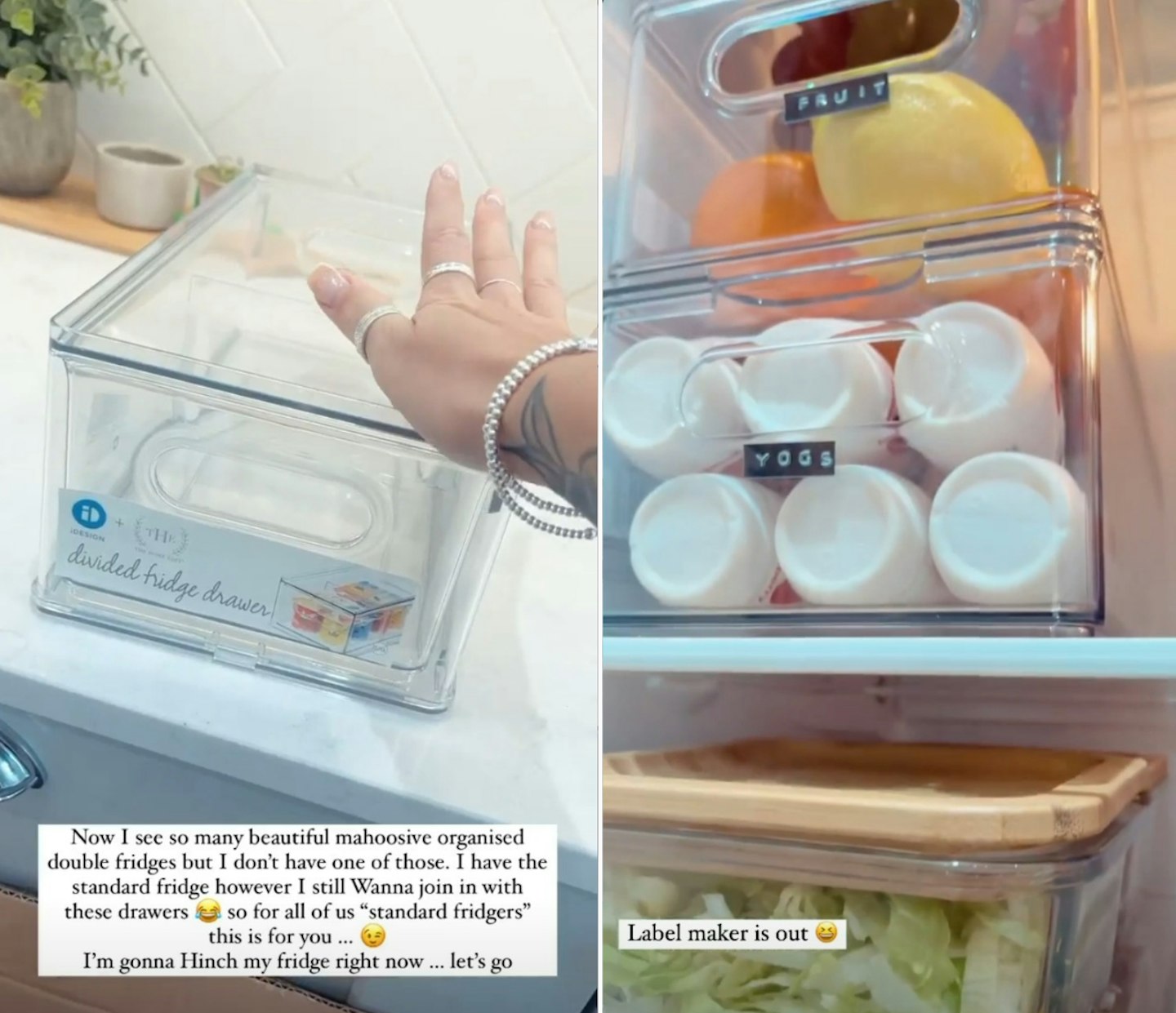 Mrs Hinch's fridge organisers
The top fridge storage idea we're nabbing from Mrs Hinch is the use of in-fridge containers and drawers to organise the contents, stay on top of supplies, and make sure everything stays neatly in place.
Any form of basket or container will do, however, Mrs Hinch upgraded her fridge with the use of The Home Edit & iDesign Divided Fridge Drawer, and we can see why!
Not only have these been seen on the Netflix show 'Get Organized with The Home Edit', a programme and service dedicated to home organisation and decluttering (need we say more), but they are also designed to make your fridge organisation completely effortless and help to optimise the limited space you have.
The drawers can be pulled out and refilled with ease on your kitchen worktop, no warm fridges here, and without needing to remove any containers stacked on top. These, and other organisers in The Home Edit & iDesign range are modular for seamless stacking and see-through with integrated handles so you can check the contents in an instance and grab and go.
We've spotted other containers from the range in Mrs Hinch's fridge, as well as bamboo-lidded glass containers to store leftovers, prepared veg, and the contents of open packets. We'd recommend adding these to your fridge organisation too as it'll help keep your food fresh, airtight, and extra-crisp for longer, and make your fridge look beautiful - something we didn't know we wanted, but we do now!
Shop Mrs Hinch's fridge organisers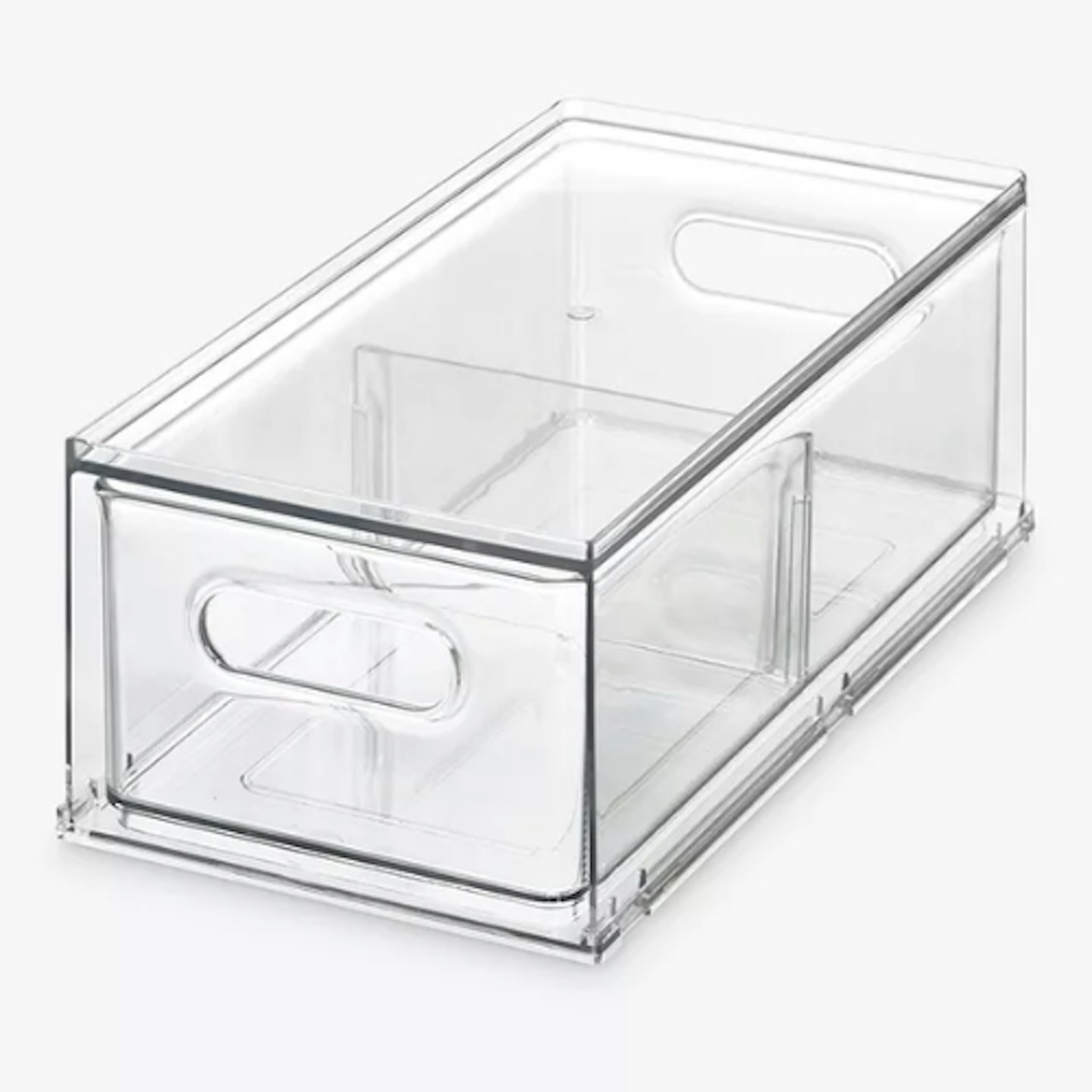 1 of 7
The Home Edit & iDesign Divided Fridge Drawer
This fridge favourite from Mrs Hinch has a pull out drawer design with a removeable divider for single or dual storage.
2 of 7
The Home Edit & iDesign Divided Fridge Bin
Stack these bins with the modular lid design to make the most of your fridge space. Each bin comes with a removeable divider and integrated handles.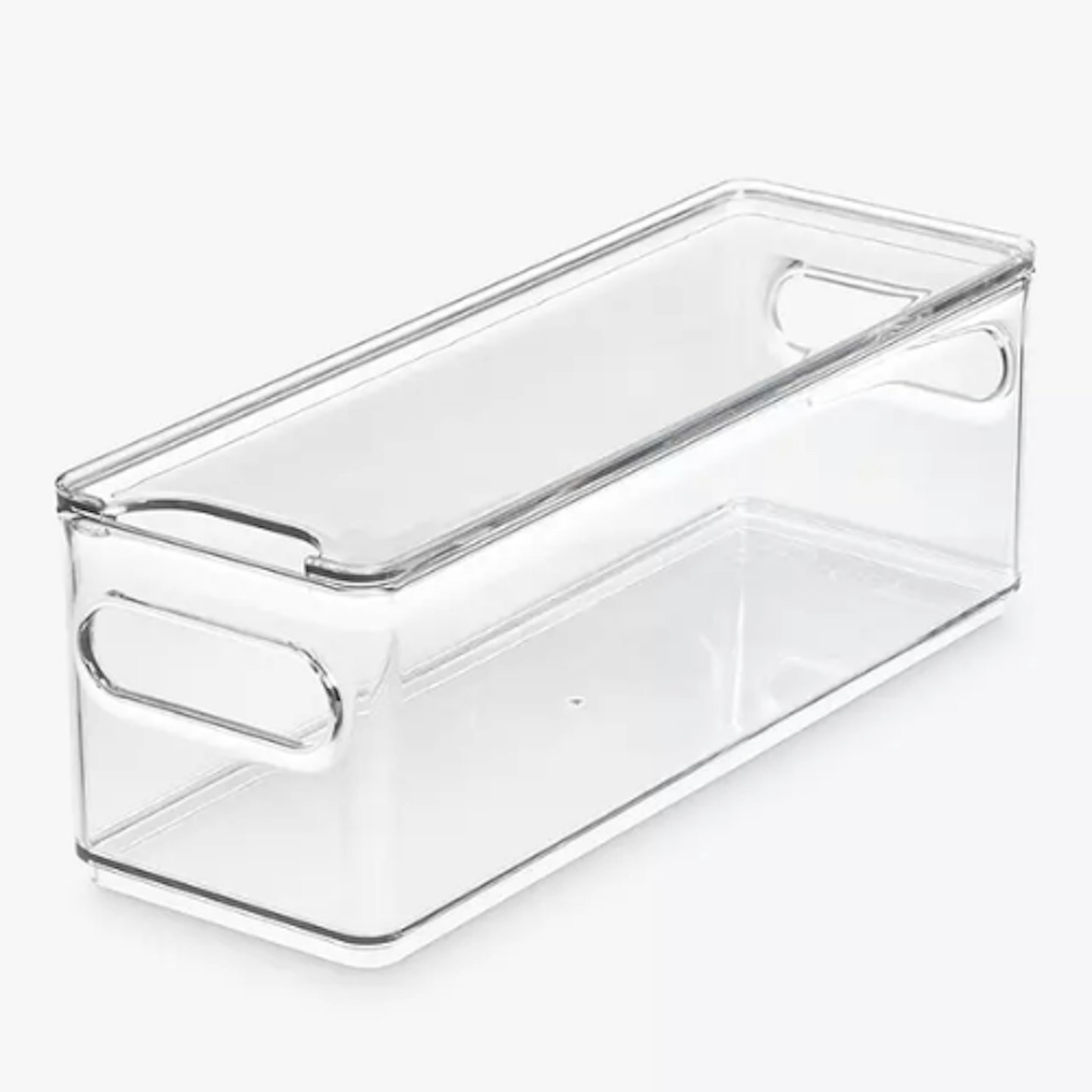 3 of 7
The Home Edit & iDesign Narrow Fridge Bin
This slimmer fridge container is ideal for storing snack pouches, juice boxes, leftovers and more. This container is also modular for easy stacking.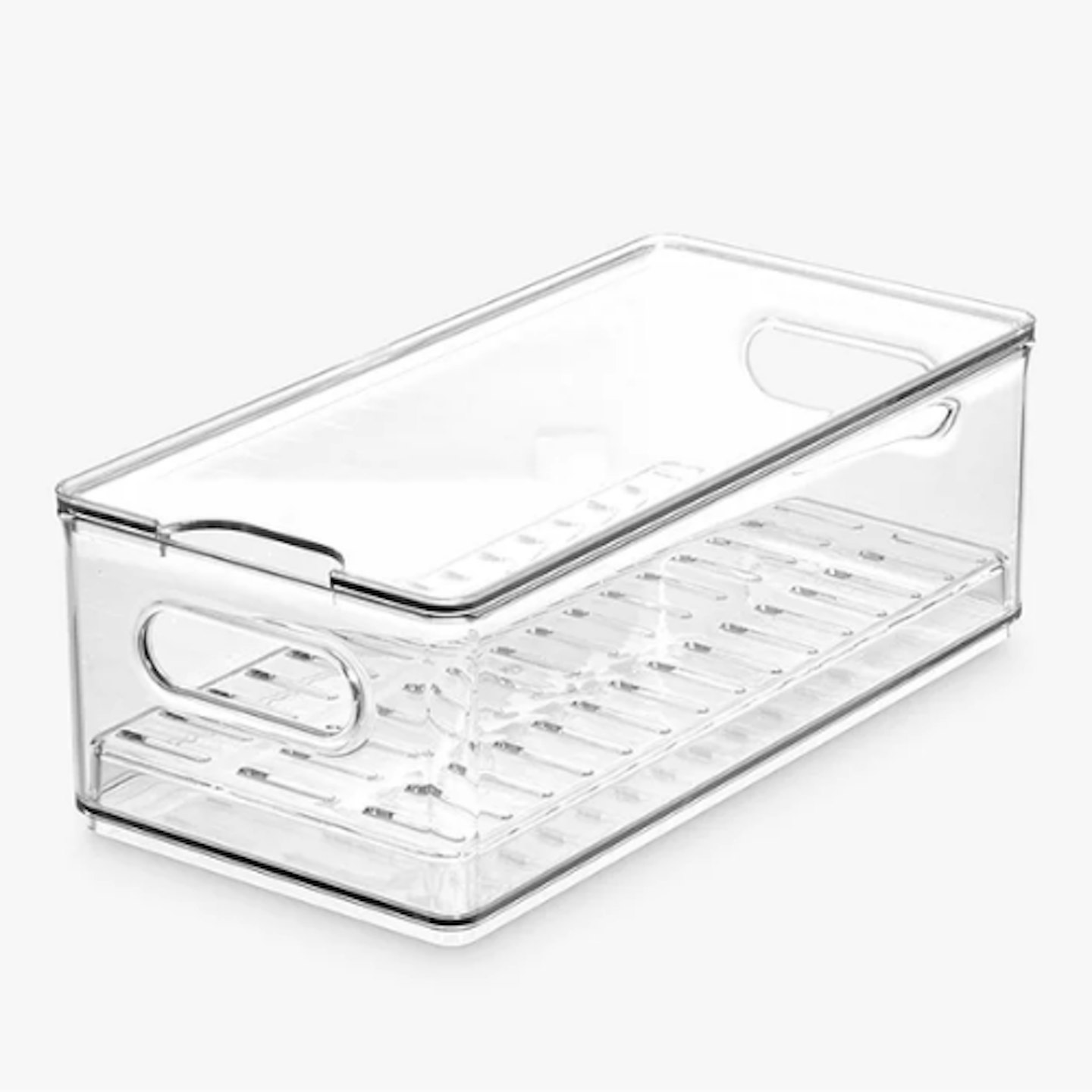 4 of 7
The Home Edit & iDesign Vegetable Bin
Perfect for preserving the freshness of fruit and veg, this modular fridge storage container has a removeable drainage tray to keep moisture away. Use to organise your veg drawer or create more space for fruit and veg in your fridge.
5 of 7
The Home Edit & iDesign Fridge Bin, Small
This smaller modular container is a good choice for organising those lunchbox snacks, with the integrated handle making it easy to grab and go.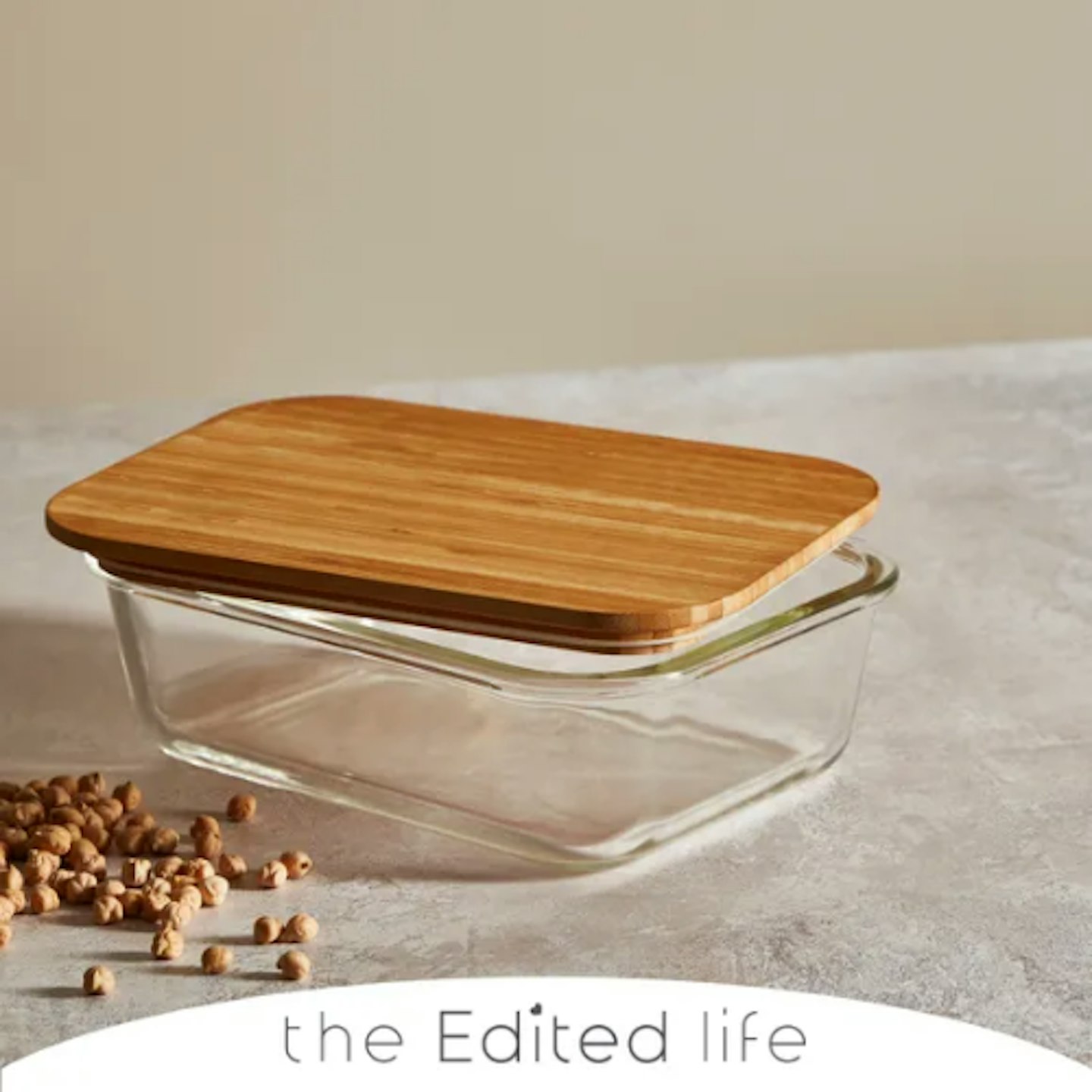 6 of 7
Glass Food Storage Bamboo Lids Rectangular 1340ml
Swap single-use packing for these reusable, easy to clean glass containers with bamboo lids. It'll help to keep your food storage clear, uncluttered, and fresh.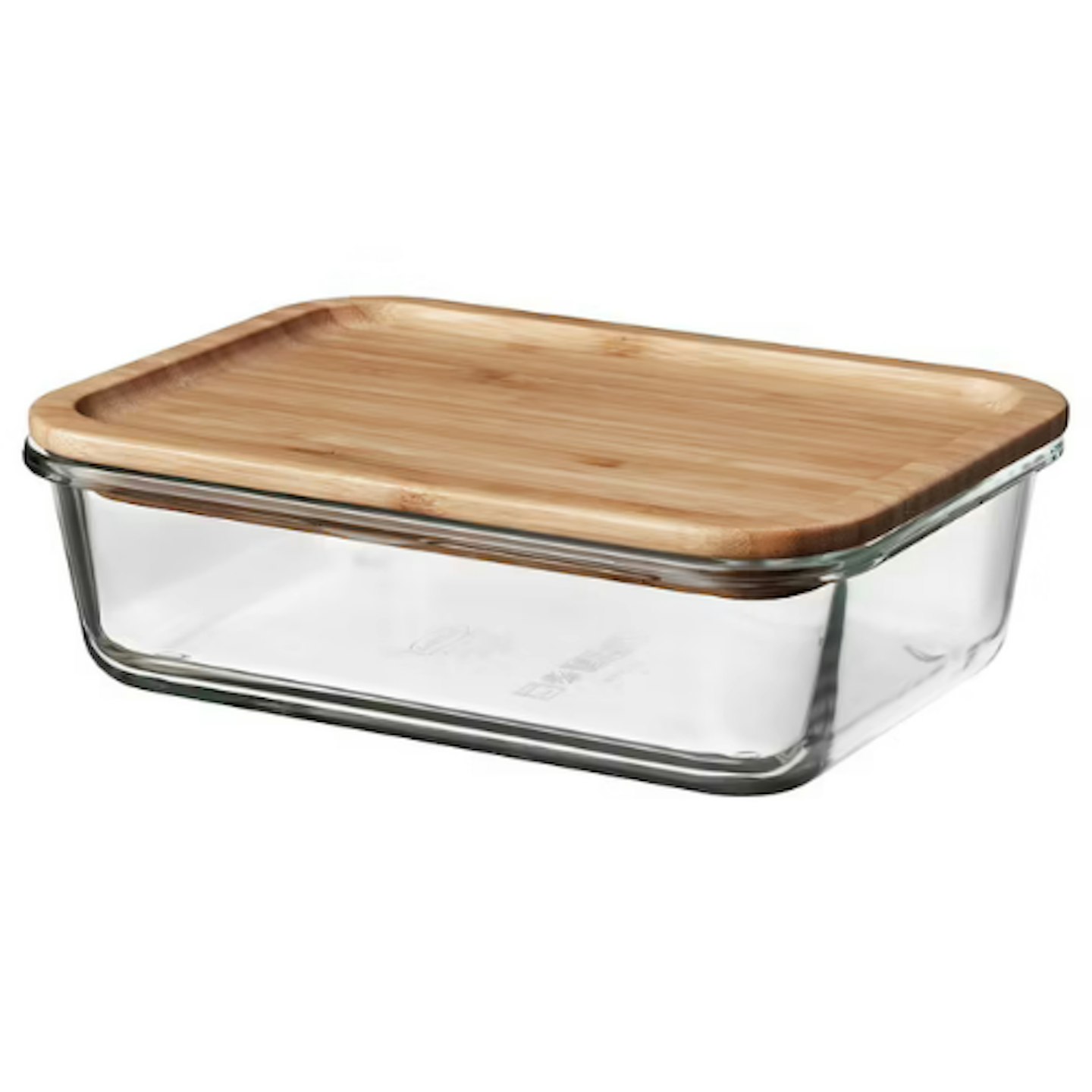 7 of 7
IKEA 365+ Food Container with Lid 1L
A favourite with Mrs Hinch and Stacey Solomon, the IKEA food containers help to preserve food and flavours with the natural bamboo creating a warm and vibrant look.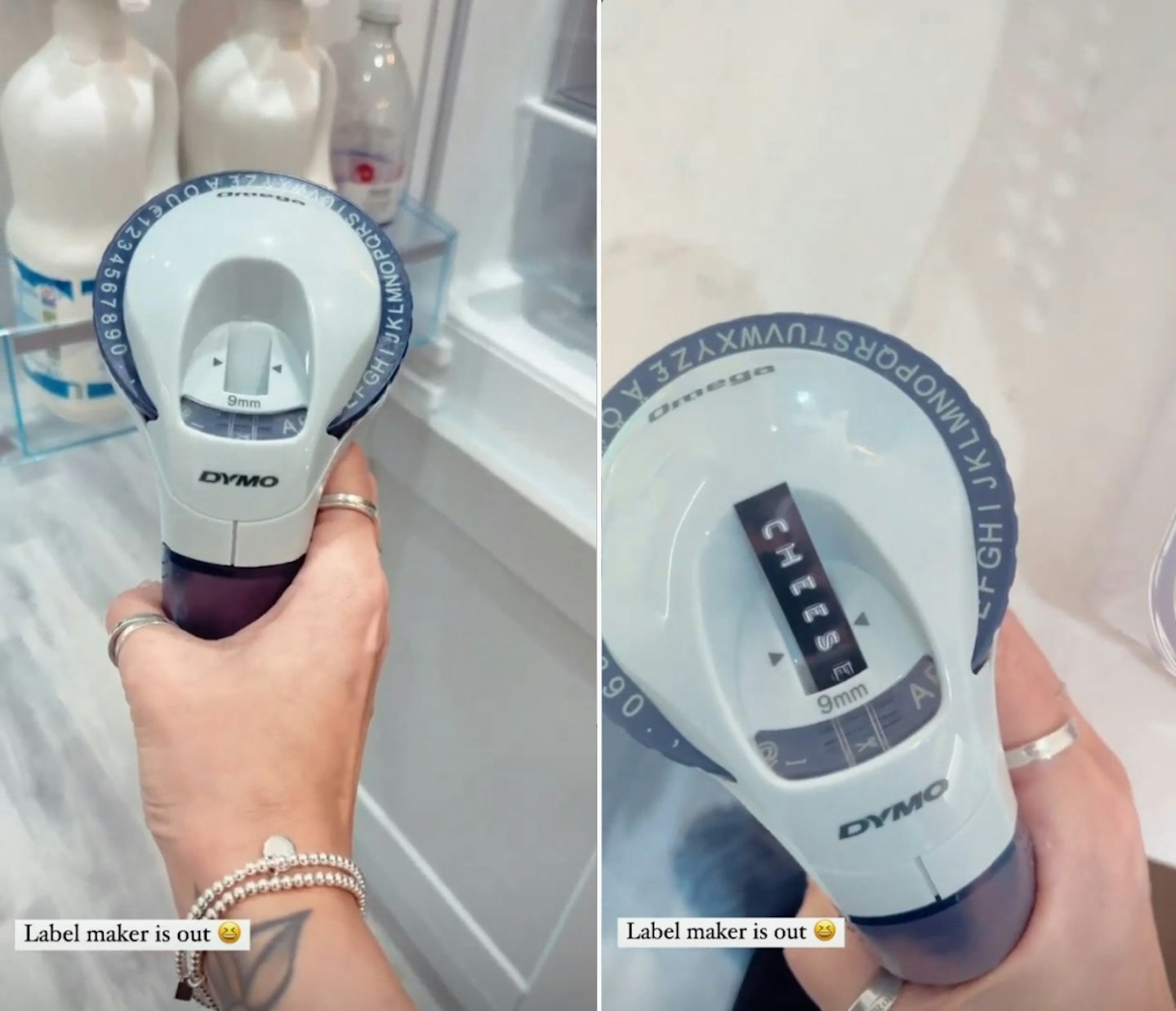 Mrs Hinch's label maker
Anyone who is a fan of Mrs Hinch will know how beloved the Dymo Omega Home Embossing Label Maker is in her home, labelling everything from cleaning bottles and homemade cleaning solutions to her children's drawers. She's even used the label maker to label her fridge drawers and organisers which we think is a fantastic idea that'll get the whole family on board with your new, organised fridge system.
It'll make sure everything has its space, bring method to the madness, and help teach your children to be organised and put things away correctly. Plus, we think they're really fun and before you know it you'll be labelling your whole kitchen, not just the fridge, too!
Shop Mrs Hinch's label maker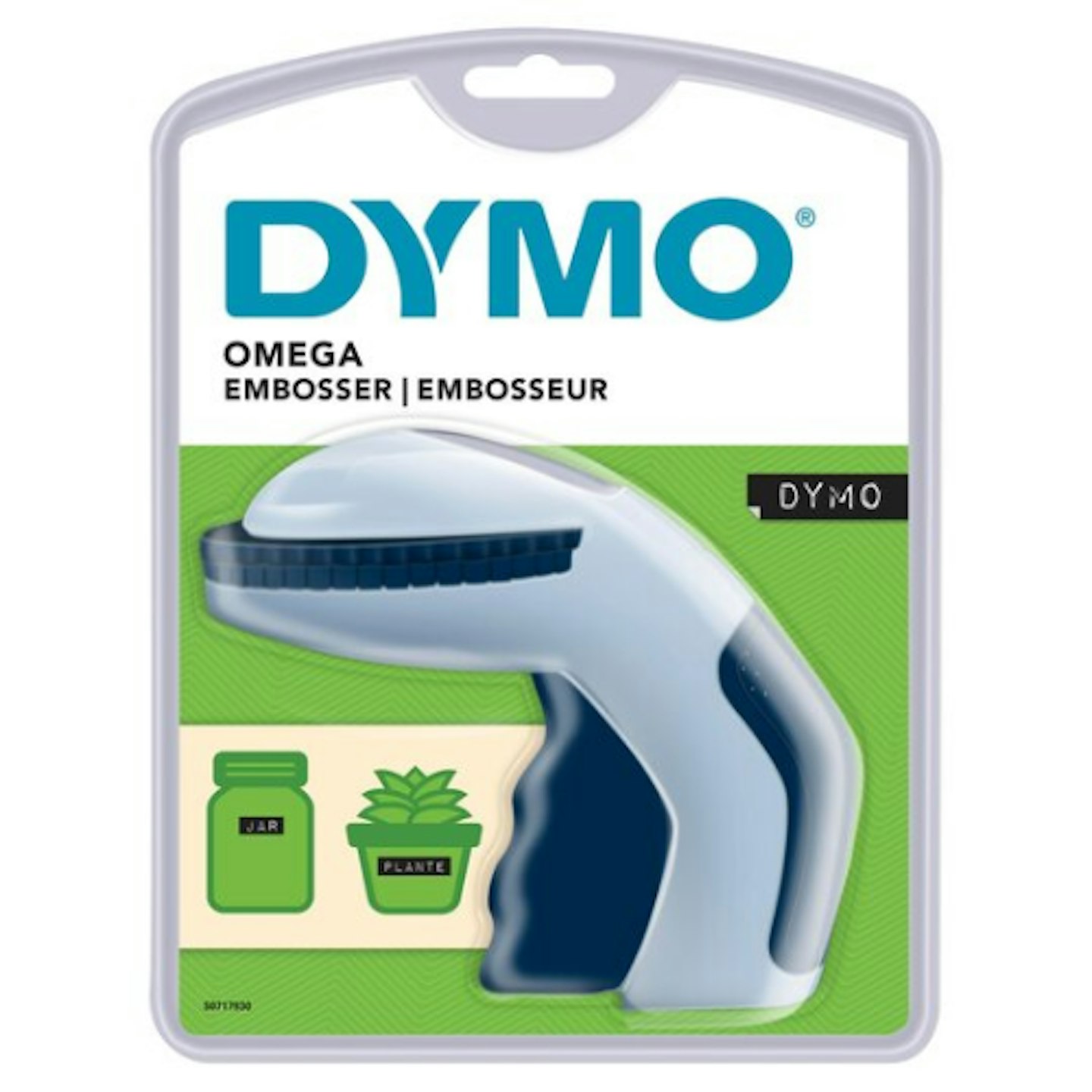 1 of 1
Dymo Omega Home Embossing Label Maker
Easily label everything in your fridge with the soft-touch Dymo Omega Embosser with 49 different characters to print on 9mm wide tape. The label maker comes preloaded with black tape that's easy to emboss, cut, stick, and reload with new tape when the time comes.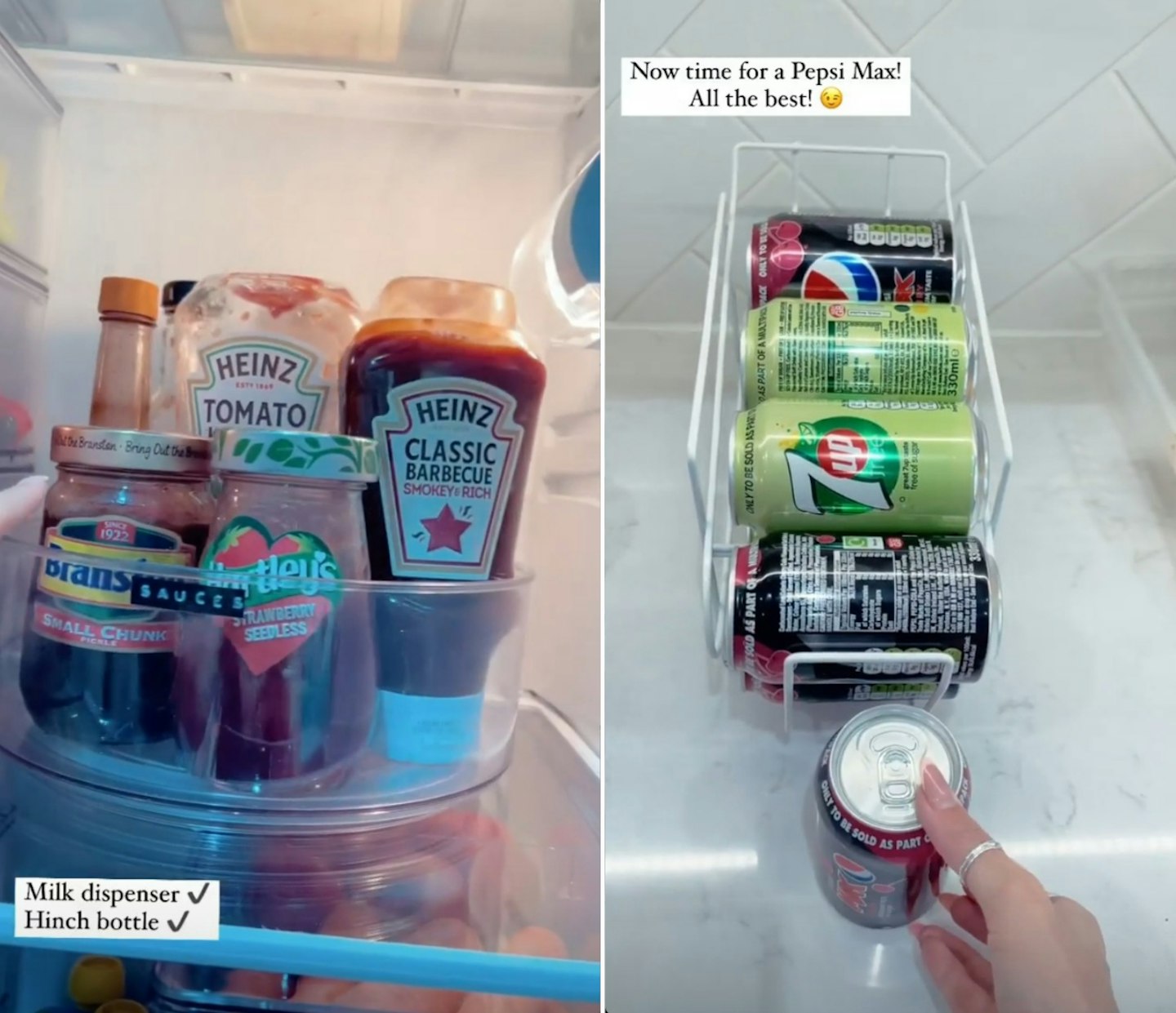 Mrs Hinch's can and condiment organisers
If you want to keep your condiments neatly stored and not strewn across the different shelves, Mrs Hinch's lazy Susan condiment organiser provides a home for all your favourite sauces, dressings, and jams, and makes them nice and easy to access. You may need to adapt your shelf layout to make space for the condiment height, but it will help you to maximise the shelf space you have with bottles placed vertically, rather than horizontally.
And whilst Mrs Hinch doesn't seem to use her can dispenser in the fridge, we think this is a fantastic hack for anyone who loves a chilled can of fizz. It looks lovely and neat and with the cans falling into the 'dispenser', you can grab and go with your favourite drinks without excess packaging to contend with.
Shop Mrs Hinch's can and condiment organisers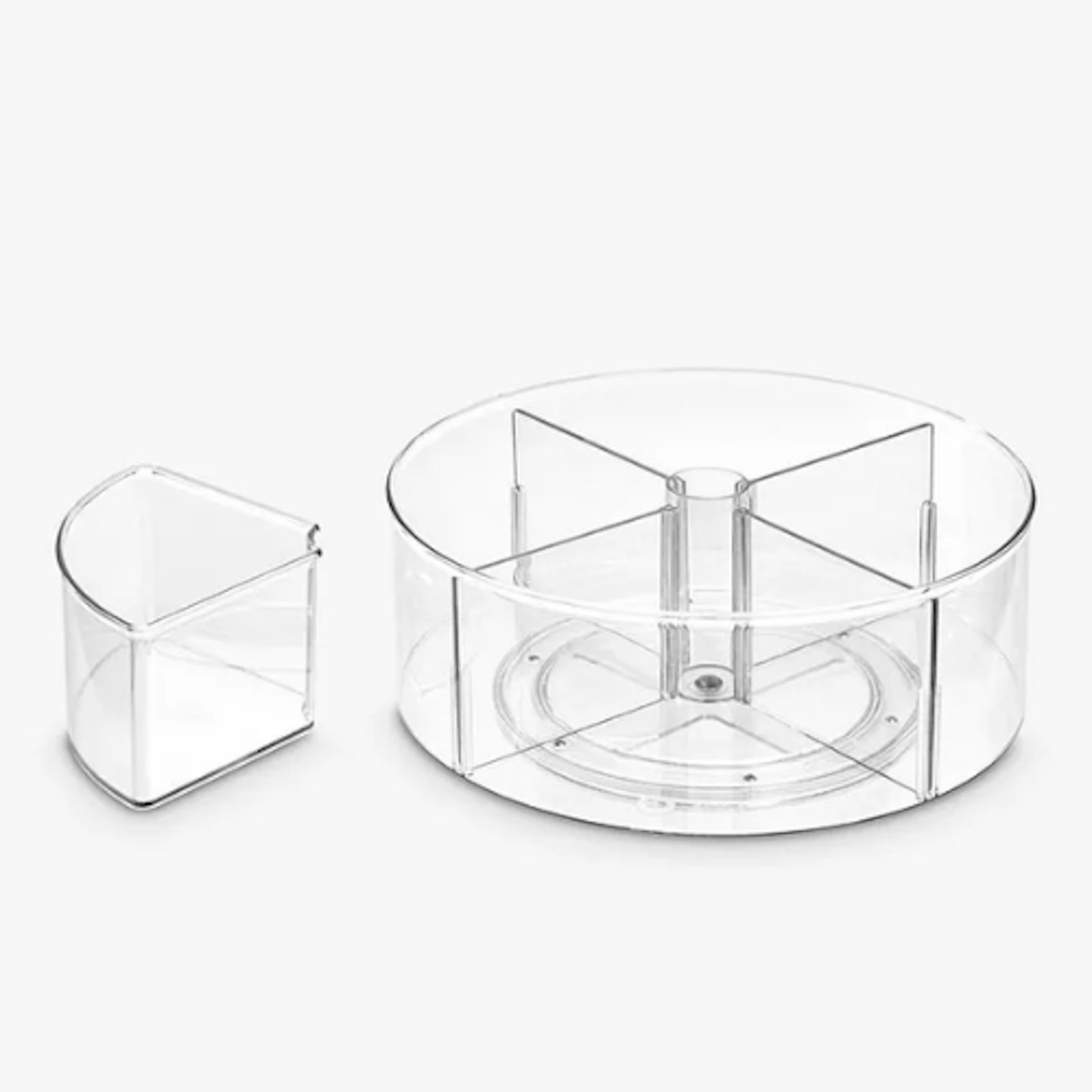 1 of 3
The Home Edit & iDesign Divided Turntable Storage Container
The Home Edit & iDesign's Divided Turntable Storage Container has removeable dividers so you can segment your storage up to four times for sauces, dressings, spices, and more. The high sides will keep bottles upright for effortless organisation.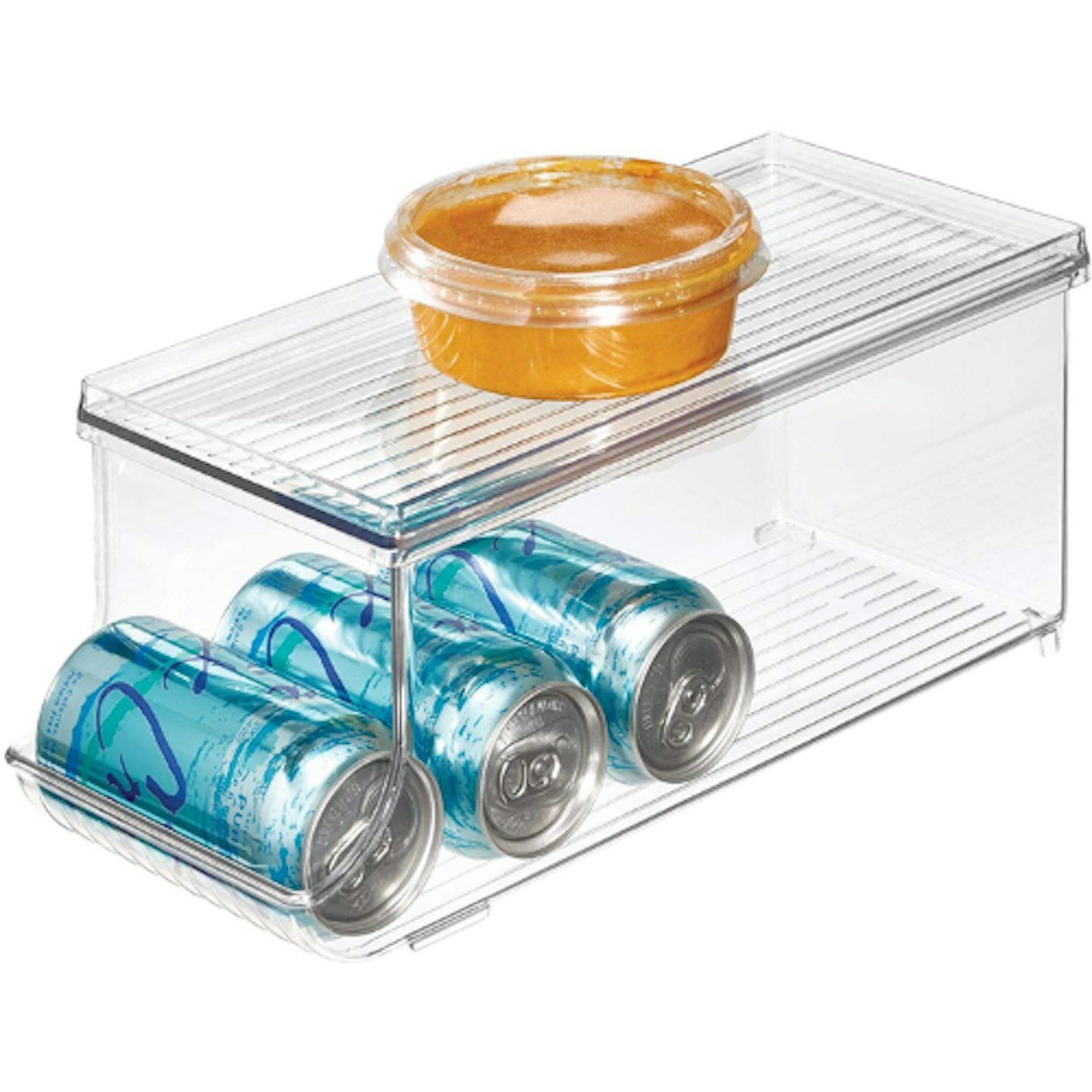 2 of 3
iDesign Soda Can Organiser with Lid
iDesign have their own soda can storage with the same modular design as the other fridge containers and bins with the lid doubling as an extra shelf. The organiser can hold up to nine cans with a dispenser lip making it easy to grab and go with your favourite fizz.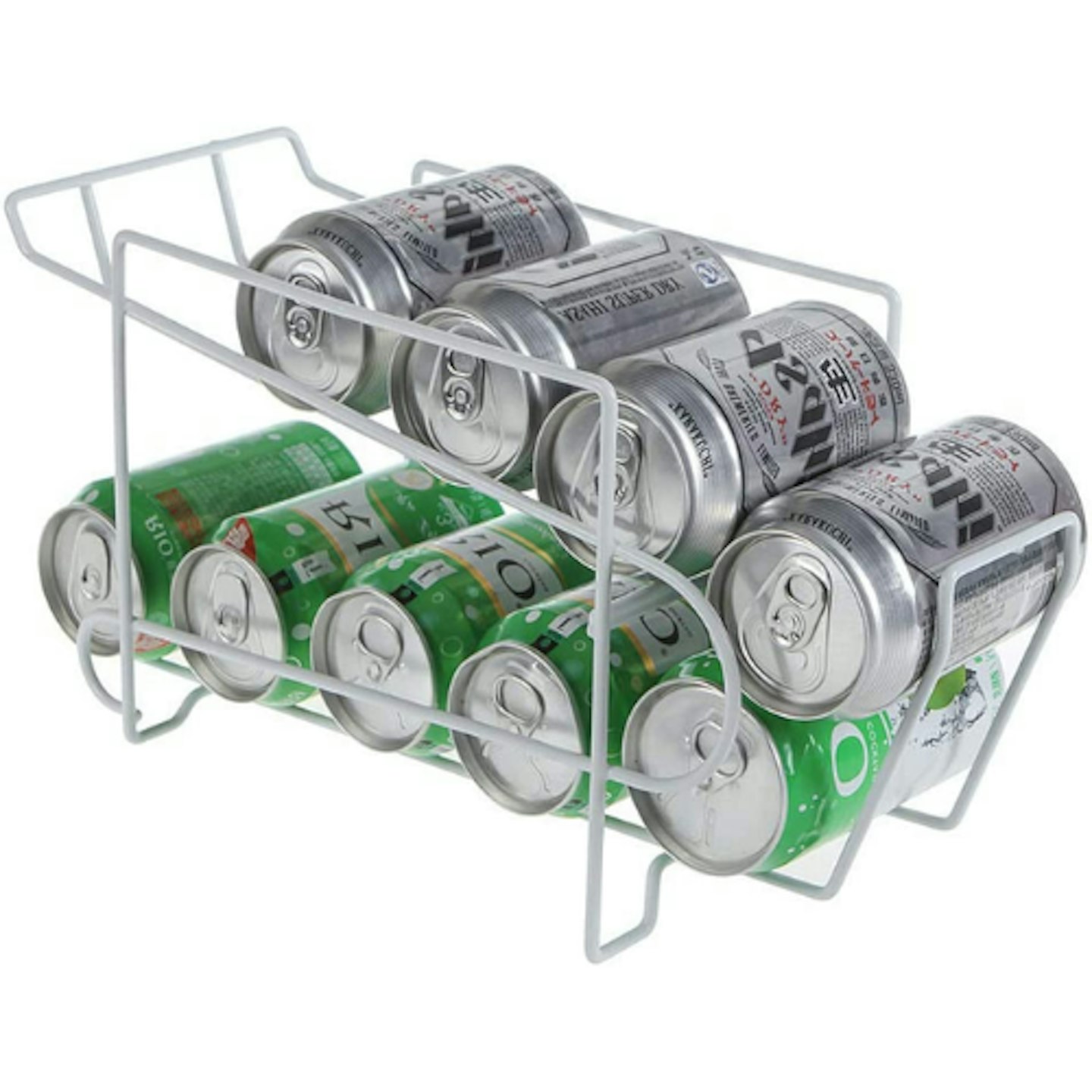 3 of 3
Rain Queen Beverage Can Dispenser
The Rain Queen Beverage Can Dispenser was the closest we could find in design to Mrs Hinch's own. The double layer design brings your drinks to forefront of the dispenser with each pick with enough storage space for 10 cans.
What is the best way to organise your fridge?
As well as having this neat 'food filing' system, it's worth considering the placement of your food in the fridge to help keep it at its best quality for longer. Due to the constant opening and closing of the fridge door, and the fact that heat rises, your top shelf and door storage will typically be warmer compared to the middle or bottom shelves.
For this reason, you'll want to make sure to keep meats, fruit, and vegetables towards the bottom of your fridge, with condiments, dairy, and eggs placed further up or in the door.
Whenever you top up your fridge, you should also stock rotate as they would in the supermarket; make sure products with the shortest shelf life are at the front, with those products with a longer shelf life at the back. That way, hopefully, no food will go to waste.
If you open any cupboard jars or items that recommend fridging and using within a certain time frame, label your jar or packet with the date they were opened so you can keep track of their best before. With all the meals that get prepped during the week, it can be surprisingly easy to forget when things were last used. And you never know, it might inspire some new meals or recipes in the pursuit to use those last bits up.
What to read next:
Rochelle on cooking, family time and the lessons she's learned as a mother