After a busy day, this is the perfect way to recharge your batteries. Plus, it's packed with lots of good-for-you veggies. Get. Set. Go!
Ingredients
1 tbsp olive oil
1 small onion, peeled and finely chopped
1 small leek, trimmed and thinly sliced
½ stick celery, diced
½ small red pepper, deseeded and diced
1 small carrot, peeled and grated
50g mushrooms, diced
½ apple, peeled, cored and grated
1 clove garlic, peeled and crushed
1 x 400g tin chopped tomatoes
450g minced beef
4 tbsp tomato purée
2 tbsp ketchup
250ml beef stock
½ tsp dried oregano
1 tbsp grated Parmesan
A small handful of fresh basil leaves
Method
1. Place the oil in a large frying pan over a medium heat. Add the vegetables and apple and fry for 10 minutes until soft. Stir in the garlic and fry for 10 seconds.
2. Transfer to a blender, add the chopped tomatoes and whizz until smooth. Set aside.
3. Add the mince to the frying pan and place over a medium-high heat. Fry for 4 minutes, breaking the mince up with a wooden spoon, until browned (you may need to do this in batches).
4. Place the tomato and vegetable sauce in the pan with the mince, then add the tomato purée, ketchup, stock and oregano. Bring to a simmer and cook for 40–45 minutes, until the sauce is thick. Season to taste with salt and pepper.
5. Serve with spaghetti and a sprinkling of Parmesan and fresh basil leaves.
Annabel Karmel's Fun, Fast and Easy Children's cookbook is out now (Welbeck, £14.99) – the perfect Christmas gift for your budding little chefs!
Buy Annabel Karmel's Fun, Fast and Easy Children's cookbook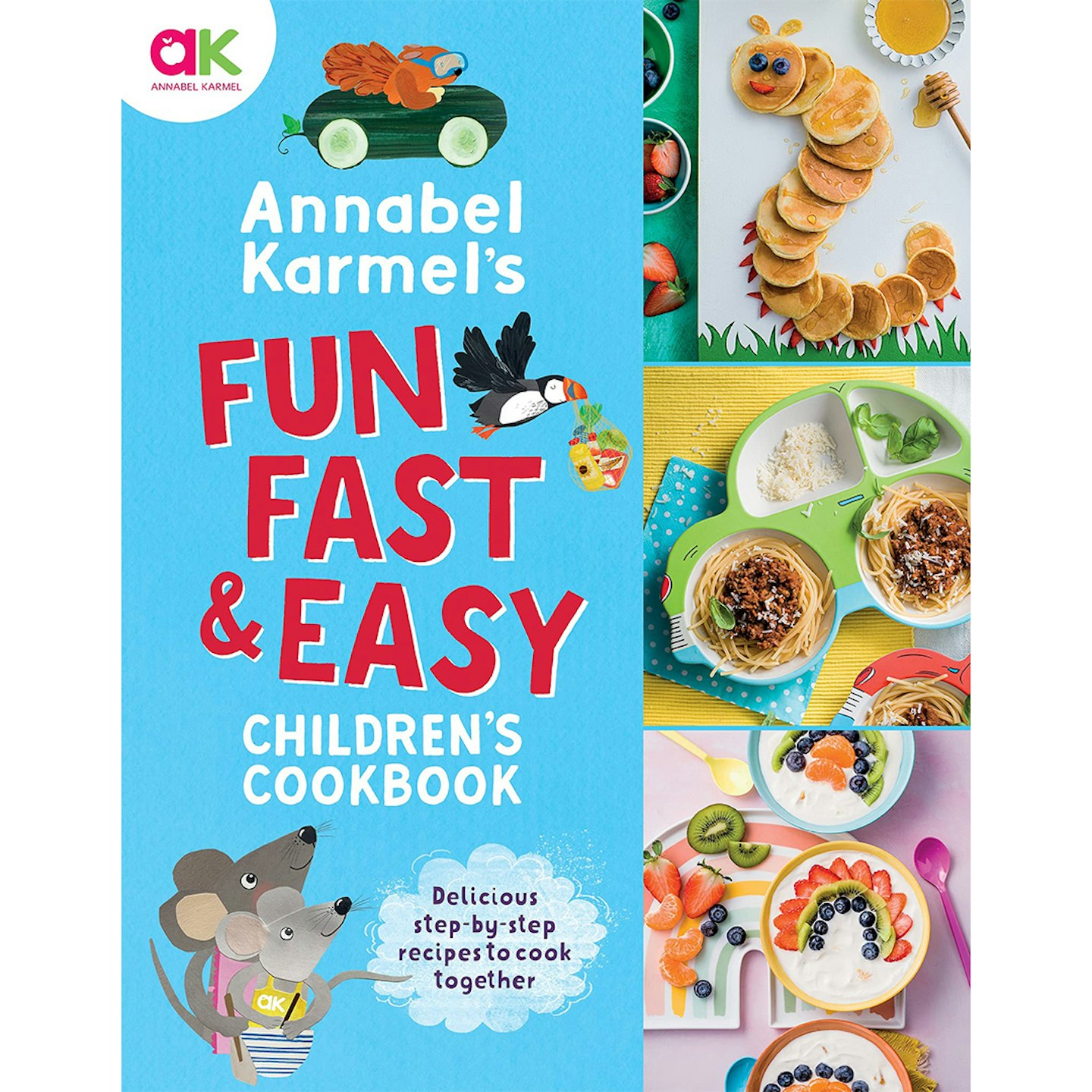 1 of 1
Annabel Karmel's Fun, Fast and Easy Children's cookbook
More recipes from Annabel Karmel