I call this my movie night recipe – check out the main ingredient in this crunchy chicken coating! It is a whole new way to serve chicken and chips, packing in one of your 5-a-day. Sweet potato fries make the best chips, but spread them out on the tray to ensure they go nice and crispy!
Makes 6 portions
Ingredients
25g Rice Krispies
25g salted popcorn
15g Parmesan, finely grated
2 skinless chicken breasts, cut into chunks
50g plain flour
2 eggs, beaten
For the sweet potato fries
1 large sweet potato, peeled and cut into fries about 4mm wide
½ tbsp cornflour
1 tbsp mild olive oil
Method
1. Preheat the oven to 220°C/Fan 200°C/Gas 7. Line two baking trays with non-stick paper.
2. Arrange the sweet potato fries in a single layer on one of the trays. Sprinkle over the cornflour and then the olive oil, rubbing in any visible cornflour. Season with 
a little salt and pepper and bake for 20–25 minutes, turning halfway through, until crispy.
3. Meanwhile, measure the Rice Krispies, popcorn and a good pinch of salt into a polythene bag. Bash the bag with a rolling pin to crush into fine crumbs. Add the Parmesan and shake to mix.
4. Coat the chicken in seasoned flour, then dip into the beaten egg. Cover each piece of chicken in the crumbs, then place on the second baking sheet. Bake in the oven for 10 minutes, until lightly golden and cooked through.
5. Serve the popcorn chicken with the fries.
Annabel's tip
Try coating chunks of halloumi in the popcorn mix. Fry over a medium heat in a little oil, to make a veggie version of this dish.
Annabel Karmel's Fun, Fast and Easy Children's cookbook is out now (Welbeck, £14.99) – the perfect Christmas gift for your budding little chefs!
Buy Annabel's cookbook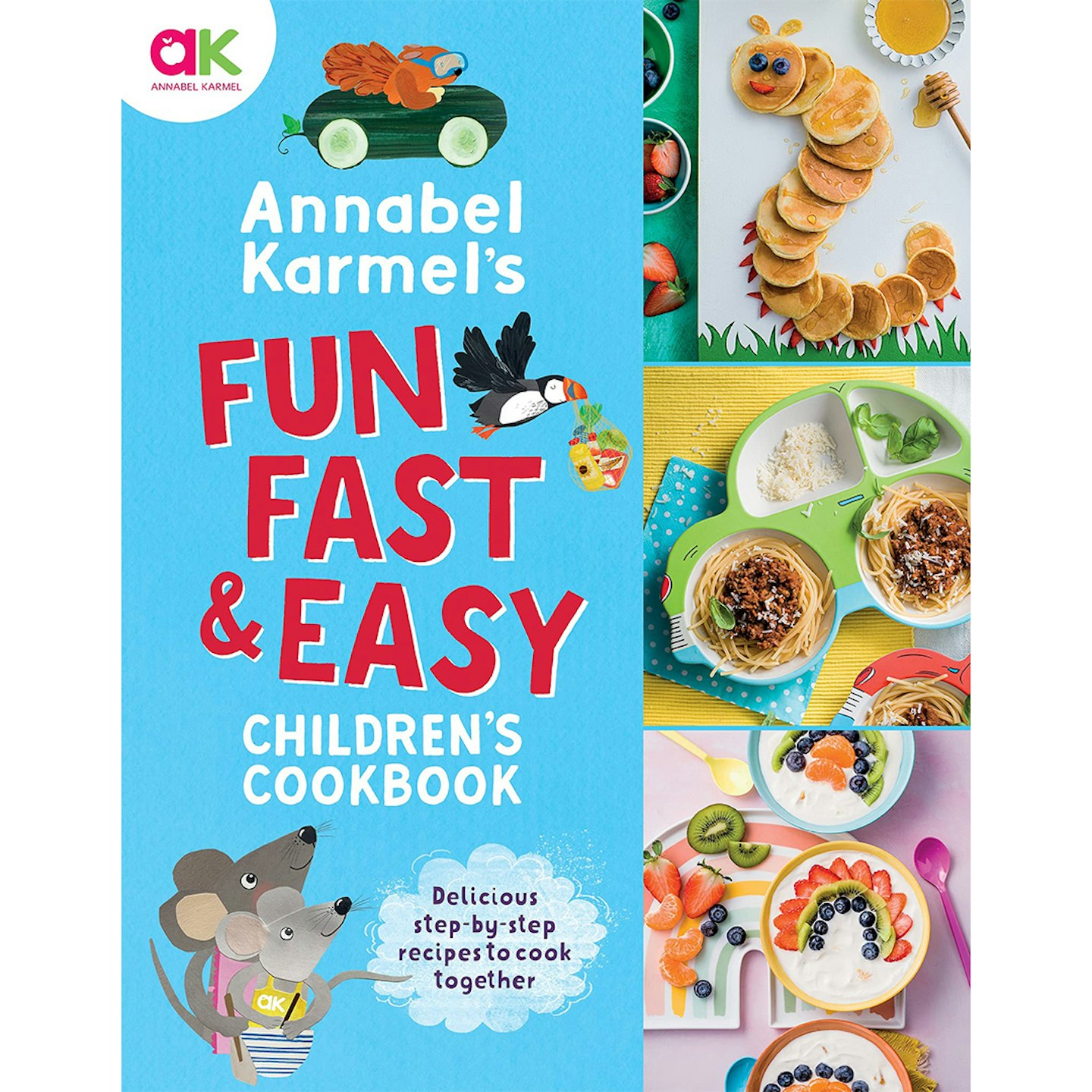 1 of 1
Annabel Karmel's Fun, Fast and Easy Children's cookbook
More recipes from Annabel Karmel