Hands up if you're a little cookie monster? If so, my soft and chewy recipe certainly takes the biscuit. Squish your favourite ice cream in between two cookies for an ice-cool treat.
Makes 16 cookies
Ingredients
100g soft butter
75g light brown sugar
1 tbsp golden syrup
170g self-raising flour
pinch of salt
½ tsp vanilla extract
50g plain chocolate chips
Method
1. Preheat the oven to 200°C/Fan 180°C/Gas 6 and line 2 baking sheets with non-stick paper.
2. Measure the butter and sugar into a bowl and beat with an electric whisk until the mixture has lightened in colour.
3. Add the golden syrup, flour, salt, vanilla and chocolate chips and bring the mixture together using your hands.
4. Knead lightly then shape into 16 balls. Place them on the baking sheets and flatten slightly with the back of a spoon. Bake for about 10 minutes, until golden.
5. Remove from the oven and leave to cool slightly on the trays before transferring to a wire rack to cool completely.
Annabel's tip
Make a chocolate and orange cookie instead by swapping the self-raising flour with 120g self-raising flour and 25g cocoa powder, and adding 1 tsp of orange extract instead of the vanilla.
Annabel Karmel's Fun, Fast and Easy Children's cookbook is out now (Welbeck, £14.99) – the perfect Christmas gift for your budding little chefs!
Buy Annabel Karmel's Fun, Fast and Easy Children's cookbook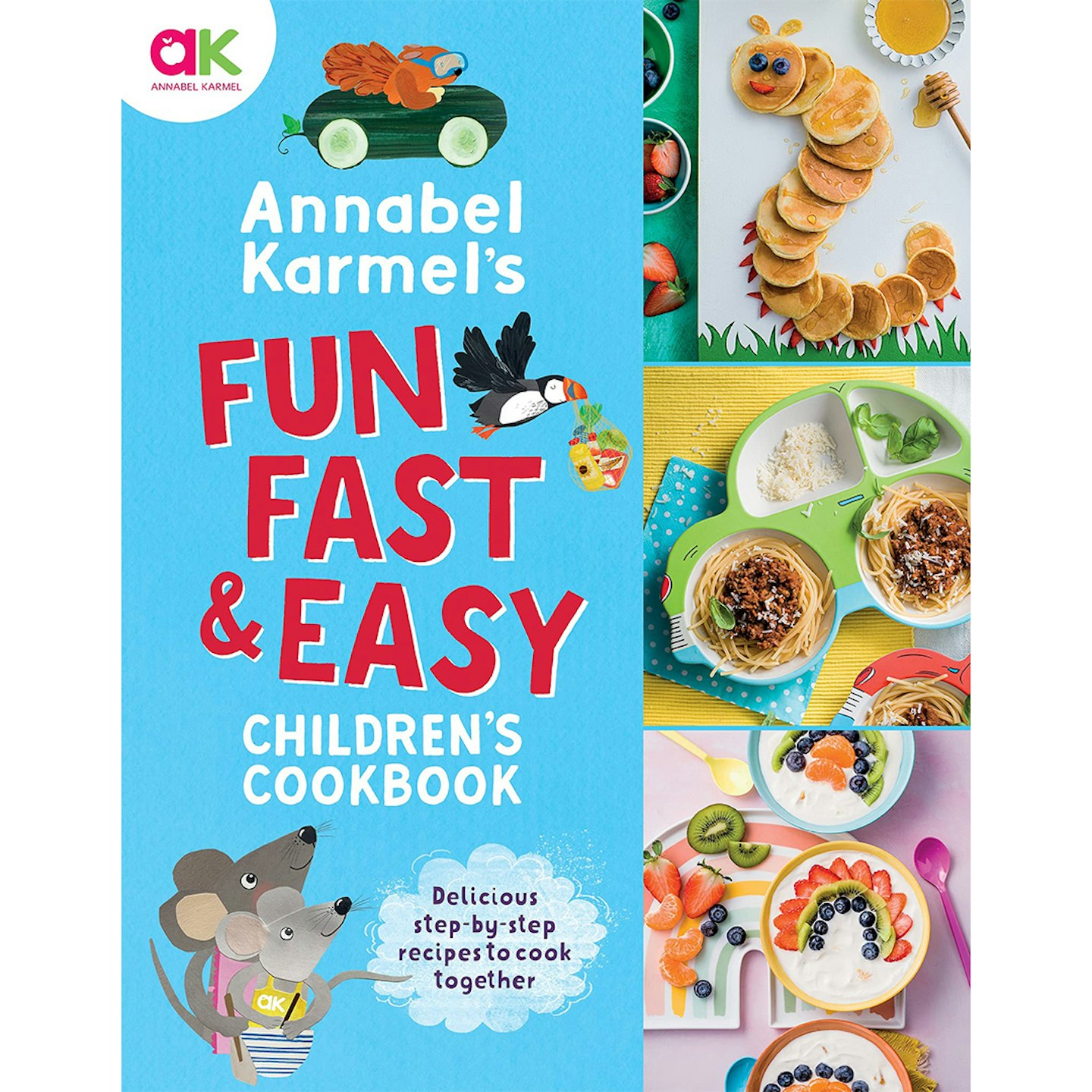 1 of 1
Annabel Karmel's Fun, Fast and Easy Children's cookbook
More recipes from Annabel Karmel