Whether you're pregnant, breastfeeding, teetotal or trying to reduce your alcohol intake, alcohol-free cocktails are a fun way to still feel like you're drinking something special. Especially over the festive season it's easy to feel left out if you're not drinking, so having a few tasty recipes up your sleeve is a great idea.
It's recommended that if you're pregnant or planning to become pregnantyou should not drink alcohol, and reduce your caffeine intake. This will keep any risk to your baby to a minimum. The NHS also suggest you avoid breastfeeding for two to three hours per drink after drinking to minimise the concentration of alcohol in breastmilk To avoid any impact on supply, you may want to make sure breastfeeding is well established before you try this. This will usually be when your baby is 6-8 weeks old.
While you can get some mocktail recipes and non-alcoholic drinks ready made in a can or bottle, there's nothing like making your own fresh from scratch. This also means you can experiment with and omit certain ingredients, for example if you've developed an aversion to certain tastes, or are looking for caffeine-free drinks, by making your own you know exactly what is going into your drink. As there are no fixed 'rules' surrounding how a cocktail should be made, they are highly creative and fun to make.
Alcohol-free cocktails use the same mixology methods and tools they would use with 'regular' cocktails. So you can enjoy all your favourite usual mixed drinks, minus the alcohol and still with the same punch of flavour. Here are some of our favourite recipes to try yourself.
1.) Blood orange mojito
With this Alcohol free cocktail, you will not only impress your guests this winter, but you'll be adding a seasonal twist to this classic mojito, by adding some juicy blood orange.
Ingredients needed: 1 lime, cut into 8 wedges, mint, sugar, blood oranges, juiced (you need around 200ml / 1/3pt juice) asnd sparkling water
1. Put the lime wedges into the base of 2 glasses.
2. Add a few mint leaves (reserving the remaining sprigs to garnish) and 1 tsp sugar to each glass. Muddle together with a cocktail muddler if you have one or the end of a rolling pin.
3. Add crushed ice to each glass, then pour over the orange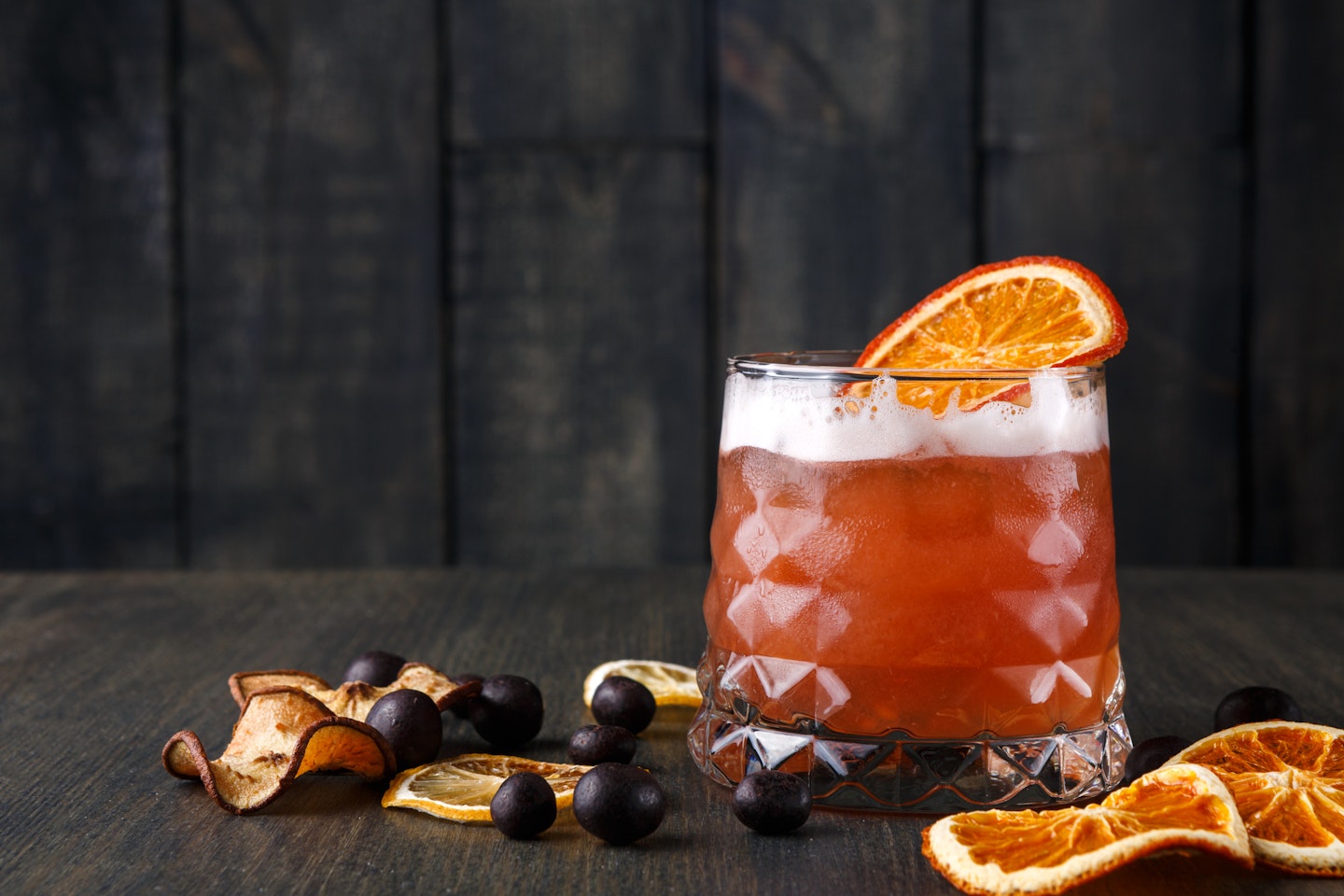 2. Cucumber, lime and elderflower coolers
This refreshing cooler makes the perfect non-alcoholic drink for a hot summer day (or a date night with your other half). This classiest homemade cocktail, is a mint-infused cucumber juice, topped up with fragrant elderflower cordial, punchy lime and soda water, and finished off with elegant strips of cucumber and fresh mint sprigs. by the end of the night, you'll probably be left feeling like Giada De Laurentiis.
Ingredients needed: 250ml elderflower cordial, 1 1/2 cucumbers, 600ml (1pt) soda water
4 limes, juiced, mint sprigs and ice cubes.
1. Using a vegetable peeler, remove the skin from the whole cucumber then peel off 4 long strips of flesh. Transfer to a plate lined with nonstick baking paper, and then roll up to make cucumber roll garnishes.
2. Roughly chop the rest of the cucumber. Put in a food processor with 12 mint leaves and blitz to a pulp. Tip the pulp into a fine sieve set over a bowl and, using a wooden spoon, press as much juice as possible into the bowl. You should end up with about 250ml (8fl oz) of juice. Discard the pulp.
3. Mix the minty cucumber juice, elderflower cordial and lime juice in a jug, and then top up with soda water. Pour into 4 tall glasses filled with ice cubes and garnish each with a mint sprig, cucumber garnish and straw.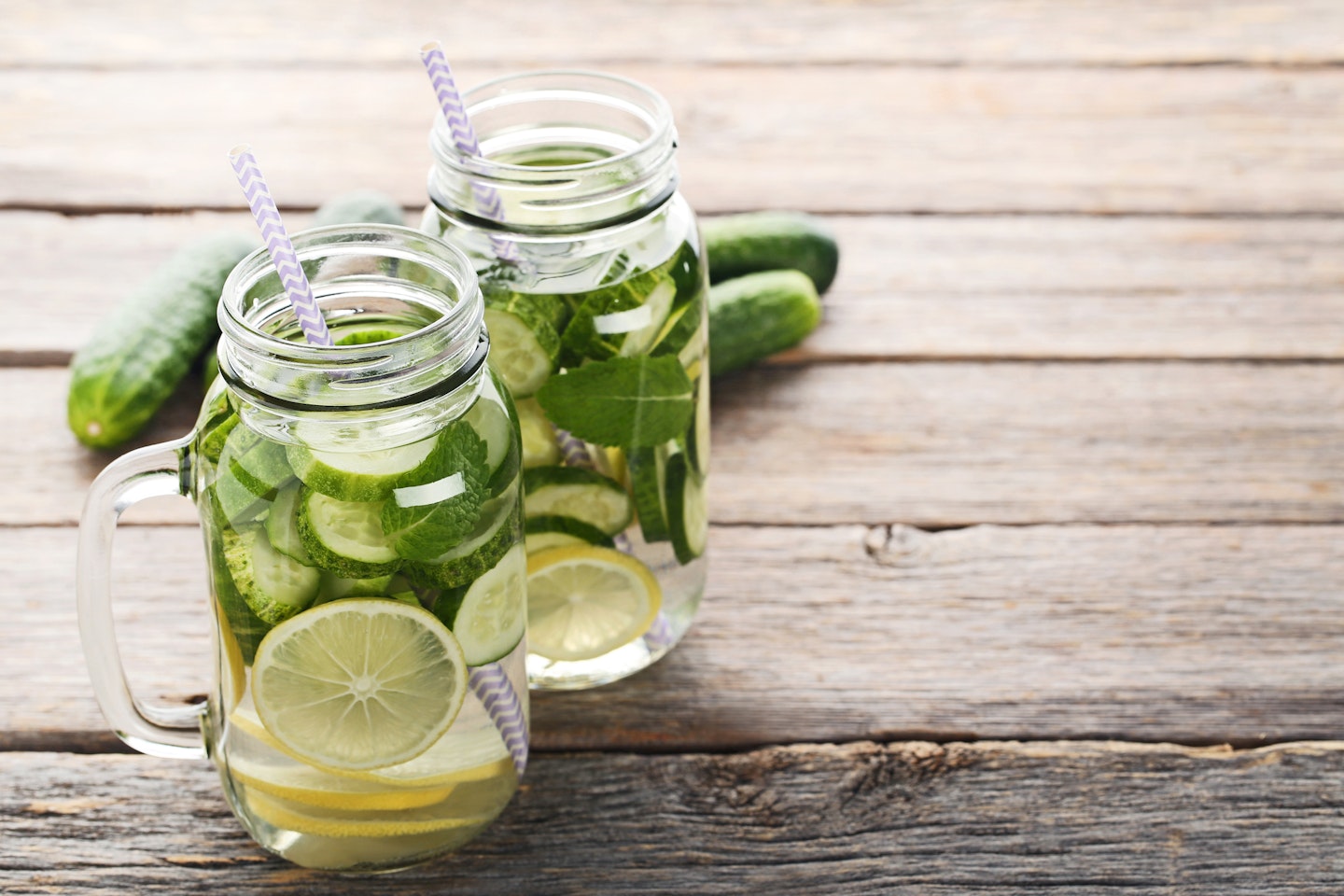 3. Pineapple mint iced tea
An easy-to-make mocktail recipe – with pineapple, fresh mint and green tea – that's a perfect alcohol-free drink for a cosy meet up with family or friends. The recipe serves two, but it's easy to double or triple the ingredients to serve four or six people.
Ingredients needed: 3 tbsp caster sugar, fresh mint, plus extra to garnish, 1 green teabag, pineapple chunks, 1 lemon, juiced and a ice cubes.
1. Put the sugar, mint and green tea in a jug and add 500ml boiling water. Allow the teabag to infuse for 5 mins before removing (see tip above if serving 4). Cool fully. 
2. drain the mint tea into a food processor, discard the mint and add the pineapple and lemon juice. Blend until smooth, then pass through a sieve into a jug. Add a handful of ice to the jug and swirl until chilled. 
3. Fill 2 tall glasses with ice and mint leaves, top up with the pineapple mint tea and serve immediately.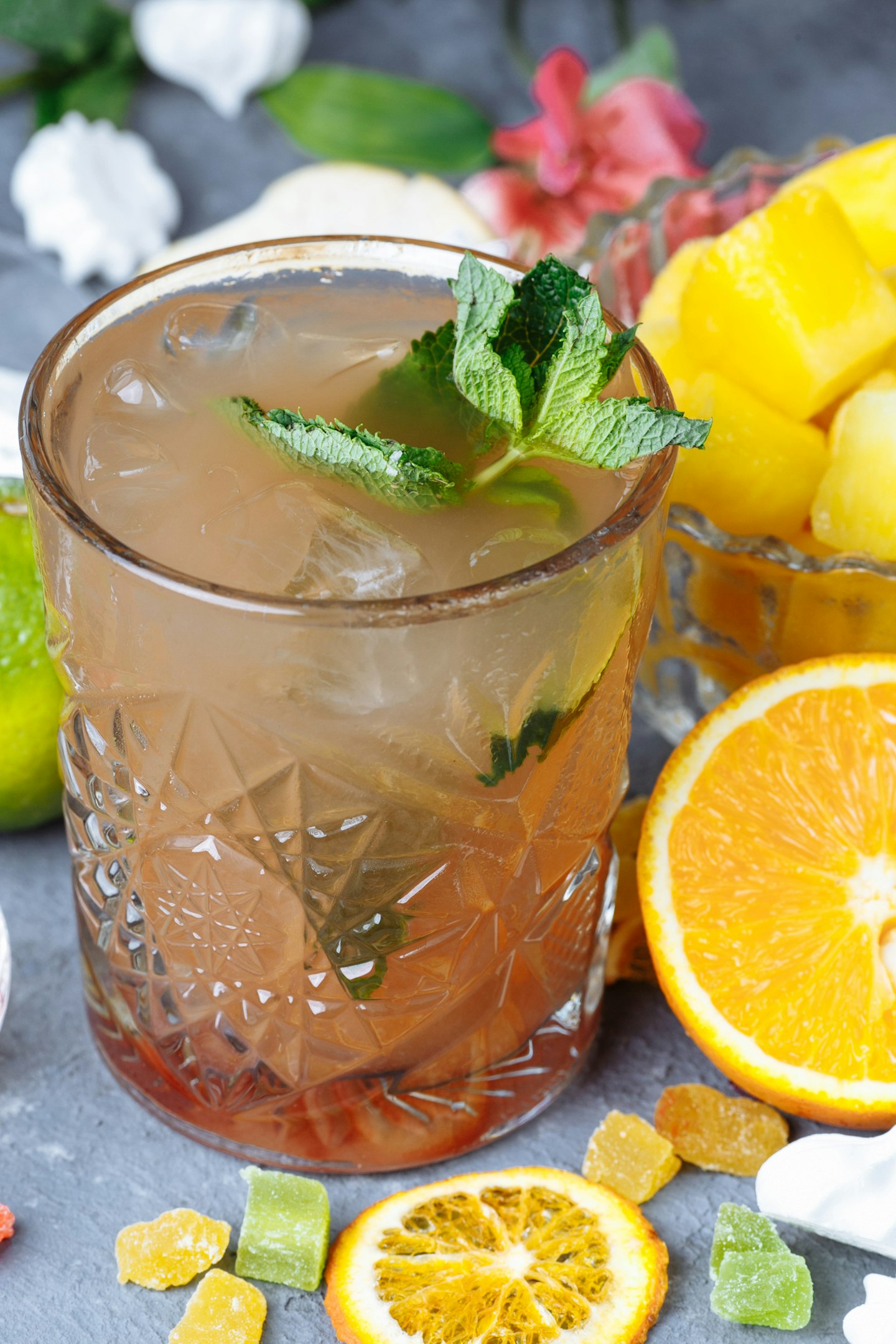 4. Blackberry nojito
Don't fancy drinking alcohol tonight? This non-alcoholic blackberry mojito is a super option to try out. Ready in just 15 minutes, adding the cider vinegar gives a sharp taste, that most soft drinks can lack. shake, mix, sip and wala!
Ingredients needed: 4-6 blackberries, 1 tsp cider vinegar, 3 tsp granulated sugar​, lime juice (about 1/2lime), fresh mint leaves, ice cubes and soda water to taste.
1. Put the blackberries, vinegar, sugar and lime juice in a highball glass or other high-sided tumbler. Gently press with a muddler or the end of a wooden spoon to lightly crush some of the blackberries. Stir to mix and dissolve the sugar into the juice and vinegar. Add the mint leaves and stir again.
2. Add a generous handful of ice cubes and top up with the soda water to taste. Stir to combine, then serve.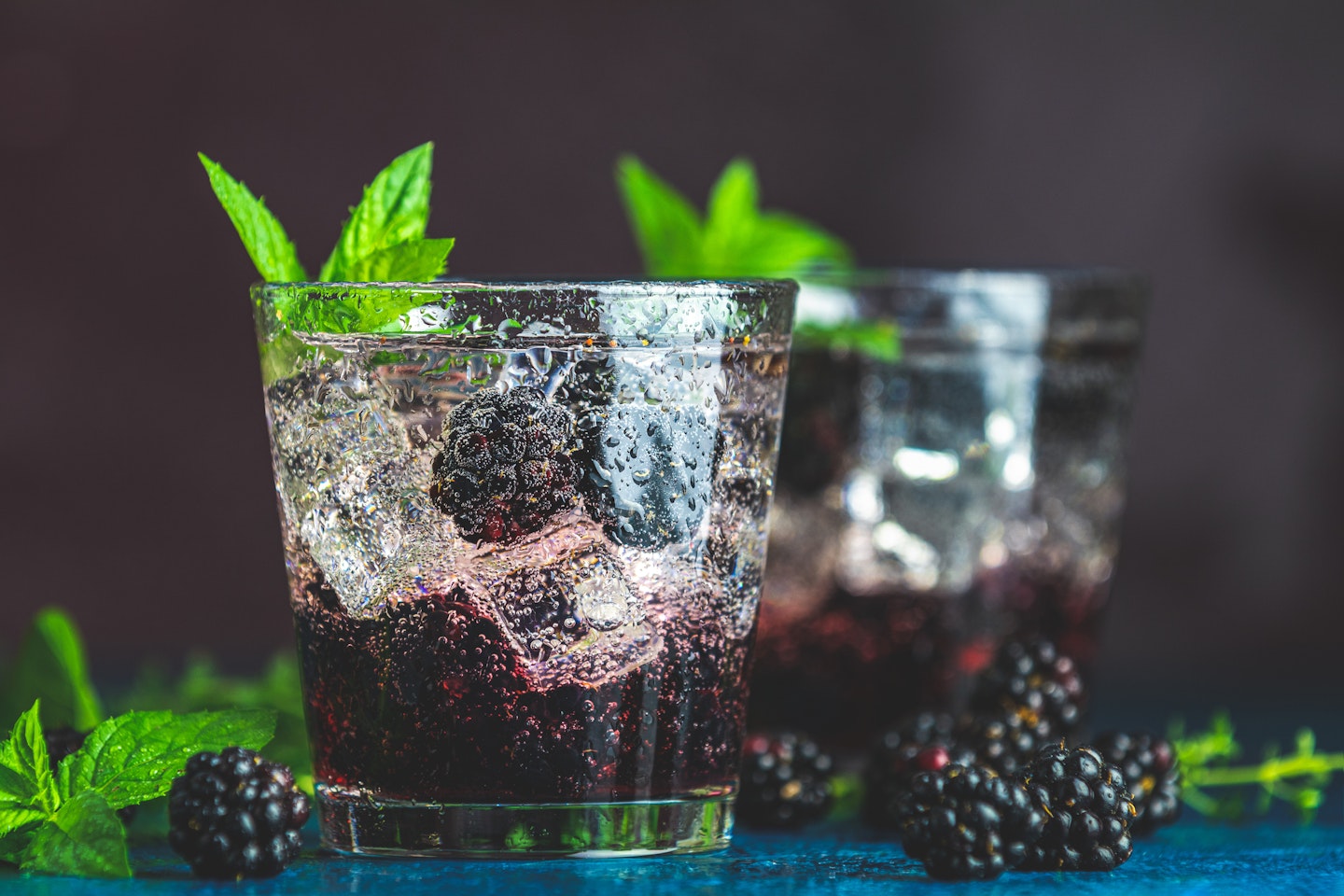 5. Berry Smash
Whether you and your friends are going out of the night,(but, they have made you the designated driver for the day!), and just fancy a subtle yet classy drink, then this mocktail is for you.
Ingredients needed: 6 strawberry, 4 Raspberries, cranberry juice, ice cubes, 5 blueberry, 50ml pomegranate juice, 1/2 teaspoon caster sugar.
1. In a shaker, muddle fruit and mint leaves with simple syrup.
2. Add remaining ingredients to the shaker and fill with ice.
4. 3. Shake and strain into a highball glass filled with fresh pebble ice.
5. Top with ginger beer.
6. Garnish with a mint sprig and powdered sugar.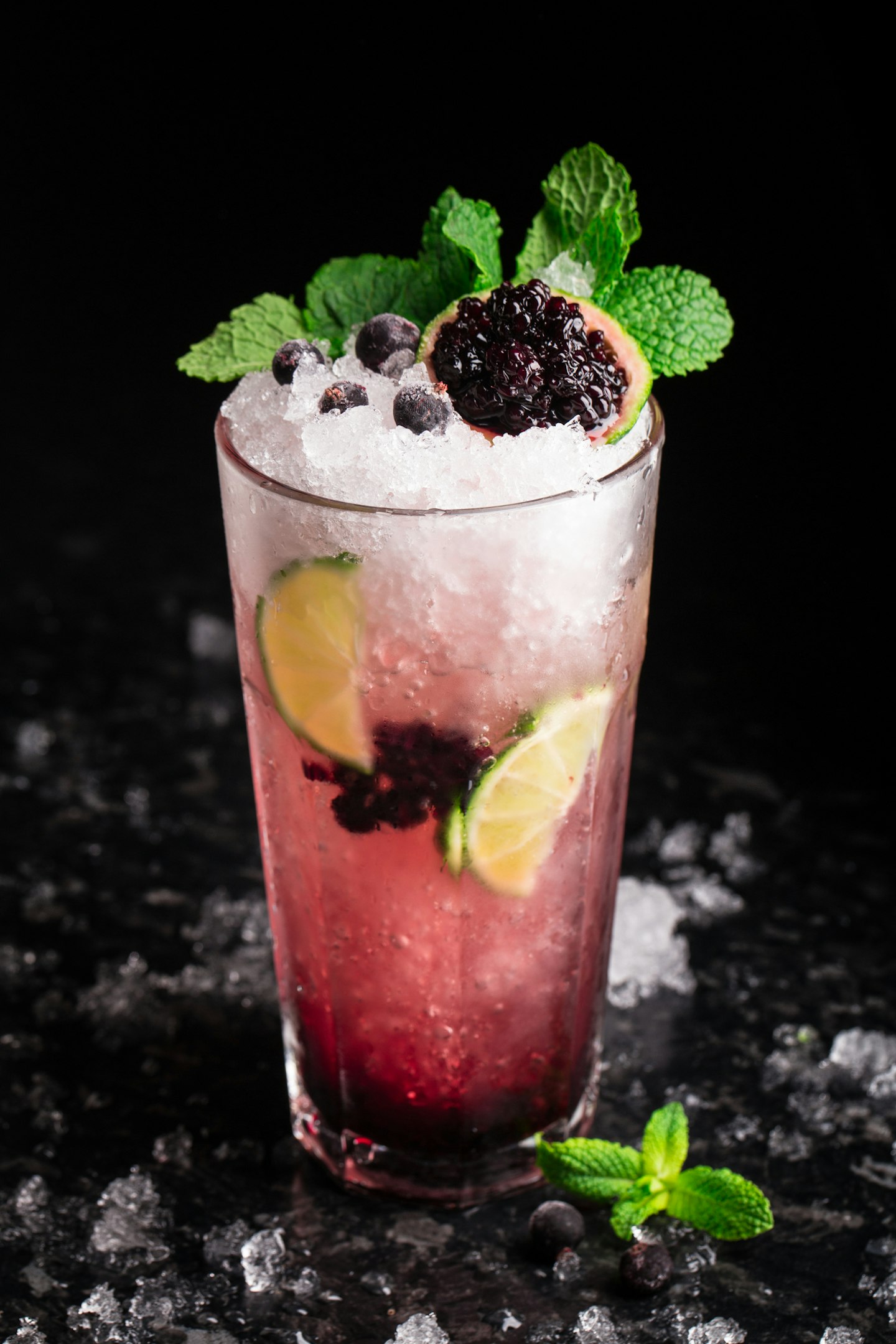 6. Vitamin Parade
As you can tell from the name, this bright and colorful non-alcoholic drink is filled with ingredients that are good for you, and focuses on three nutrients: vitamin C, sodium, and potassium. 
Ingredients needed: Fresh carrot juice, fresh pineapple juice, lemon juice (freshly squeezed), 1/2 ounce cinnamon syrup, 1 organic egg white, ginger beer to top and pineapple wedge (to garnish).
1. Combine the carrot juice, pineapple juice, lemon juice, syrup, and egg white in a shaker.
2. Dry-shake with no ice for 15–20 seconds until foam forms.
3. Add ice and shake. Fine-strain into a fizz glass.
4. Top with ginger beer.
5. Express a lemon twist over cocktail then discard.
6. Garnish with a pineapple wedge.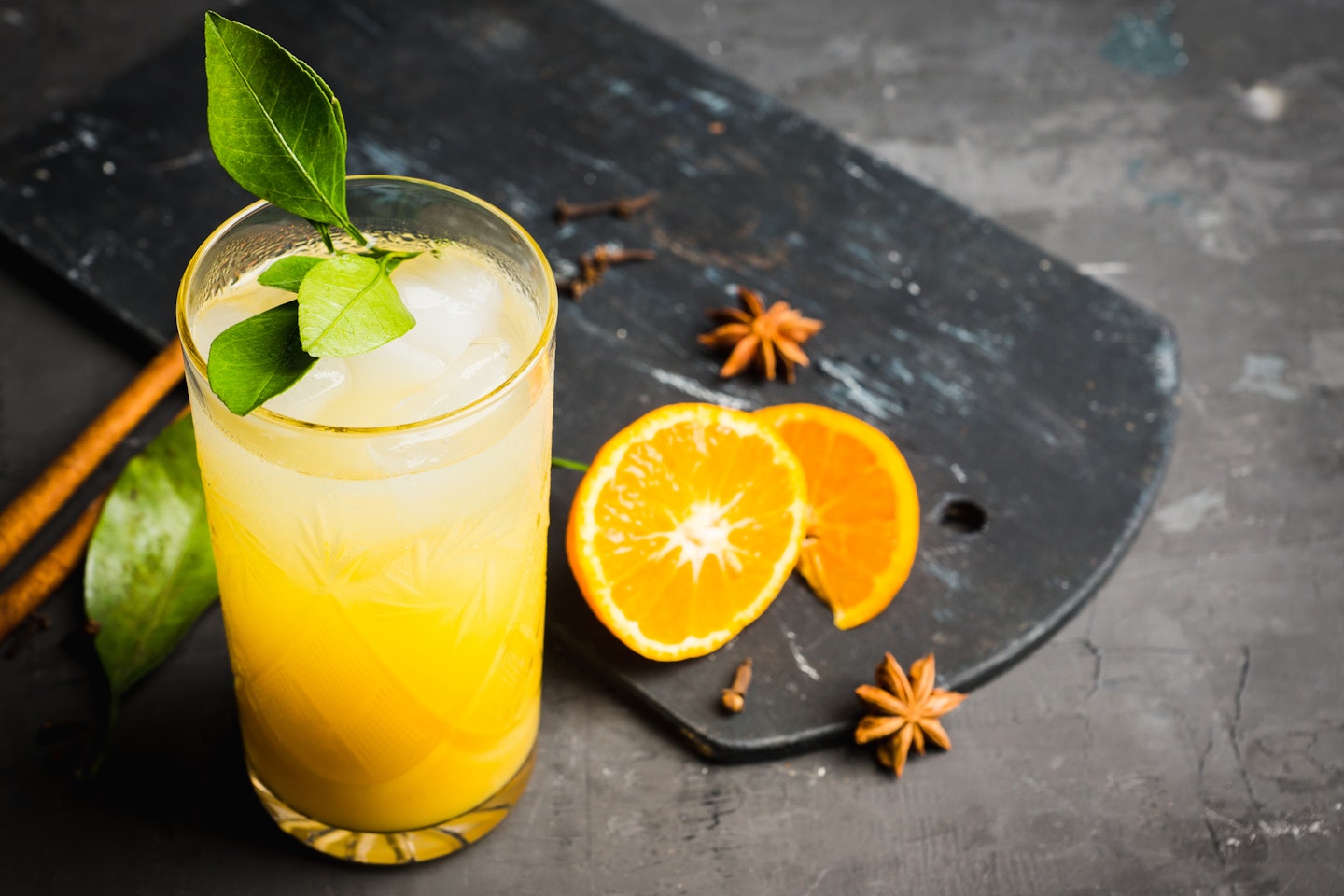 7. Shirley Temple
A bit like marmite really, you either love it or hate it, but this bright-red mix of grenadine and lemon-lime soda (or ginger ale) is without a doubt the most famous non-alcoholic cocktail of all time.
Ingredients needed: ice, 150ml ginger ale, lime juice, 15ml grenadine and 1 or 2 cherries to garnish.
1. Fill a Collins glass with cubed ice.
2. Add the grenadine and lime juice.
3. Top with the ginger ale and gently stir to combine.
4. Garnish with two or three skewered Luxardo maraschino cherries.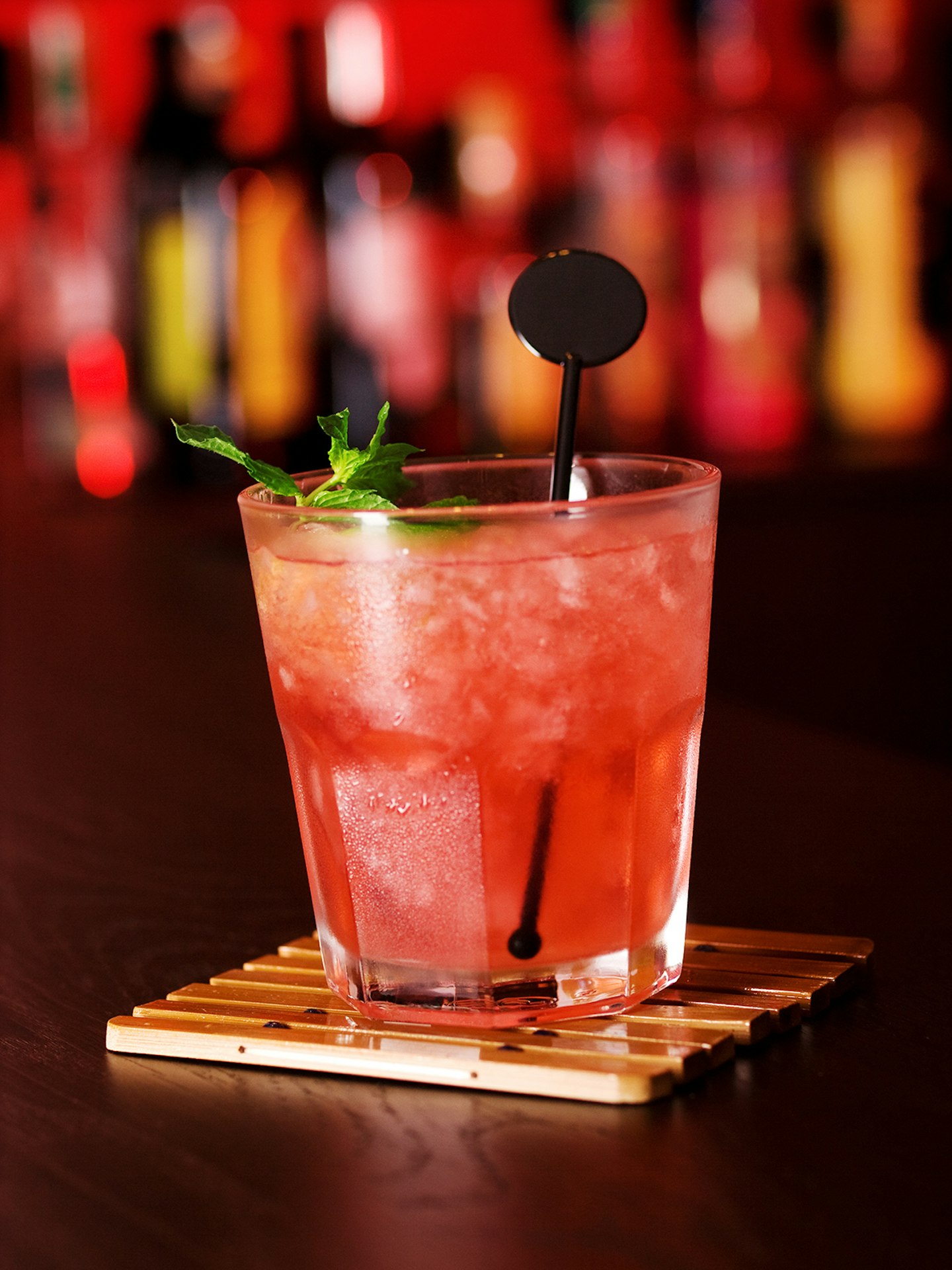 8. See you on Wednesday
Its Wednesday (half way into the weekend!), so enjoy a Wednesday cocktail! This flavourful mocktail brings the heat with a kick from jalapeno, and a flavour-packed combination of celery, lime, and agave. Perfect for drinkers who are not afraid of a little spice.
Ingredients needed: Ice cubes, tajin salt, celery spear, 2nalapeño slices, 1 cilantro sprig, 3/4 agave nectar, fresh celery juice, lime juice, 3 drops of salt solution, Kosher salt.
1. At the bottom of a shaker, muddle the jalapeno, cilantro, and agave nectar.
2. Add the celery juice, lime juice, and salt solution. Add ice and shake until chilled.
3. pour into a double rocks glass over large-format of ice.
4. Garnish with a celery spear.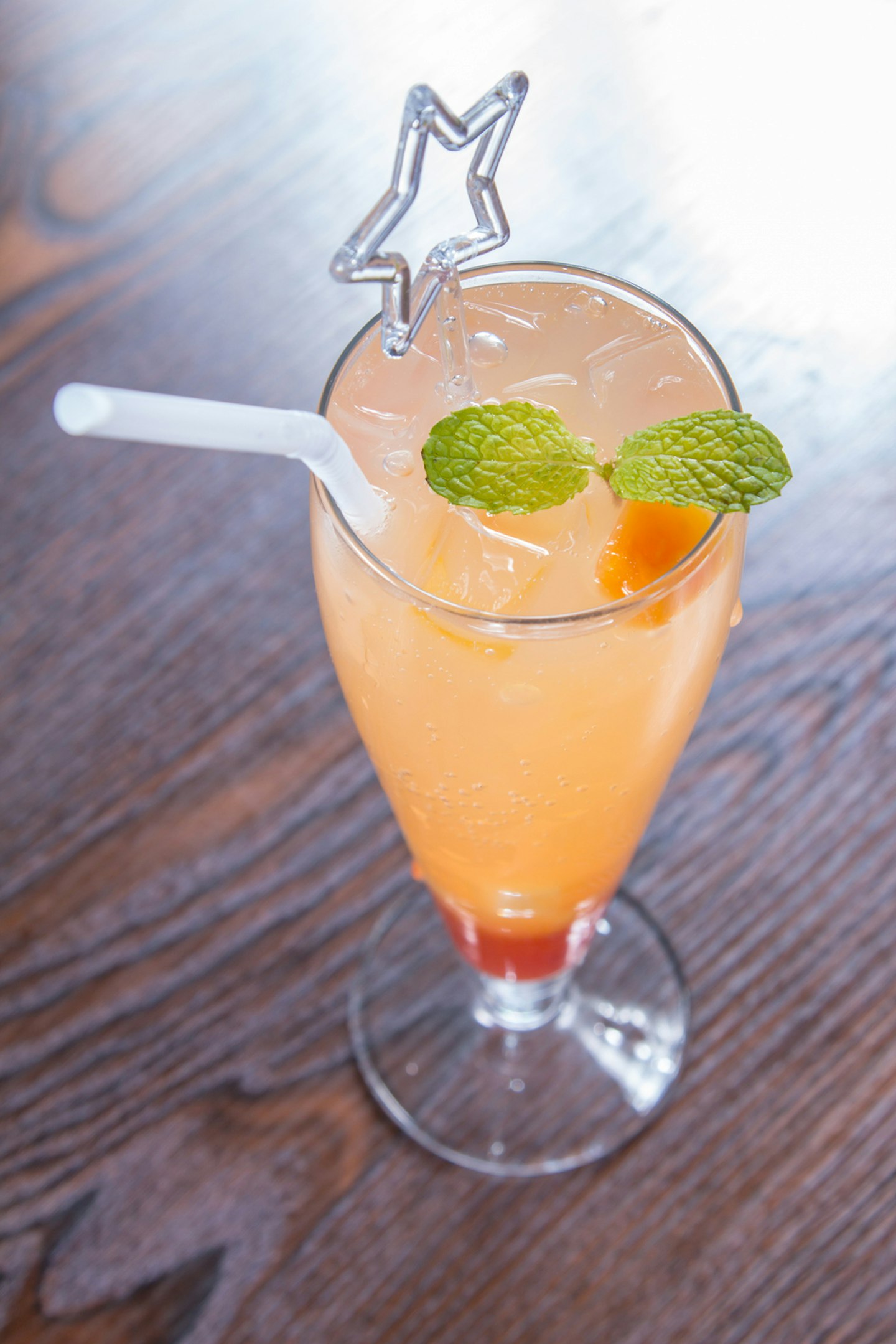 9. Rosemary-Pomegranate soda
Whatever you choose, this drink is easy to serve and make, stunning to stare at and great on the your taste bud. No matter the weather this refereshing non alcoholic cocktail drink is great for games night or catching up with your best friend.
Ingredients needed: 1 oz pomegranate juice, 1 oz rosemary simple syrup, top with seltzer, ice cubes snd soda.
1. Fill a tall glass one-third of the way with ice.
2. Add the pomegranate juice and rosemary simple syrup.
3. Fill the glass to the top with club soda and stir gently.
4. Garnish with a rosemary sprig and serve.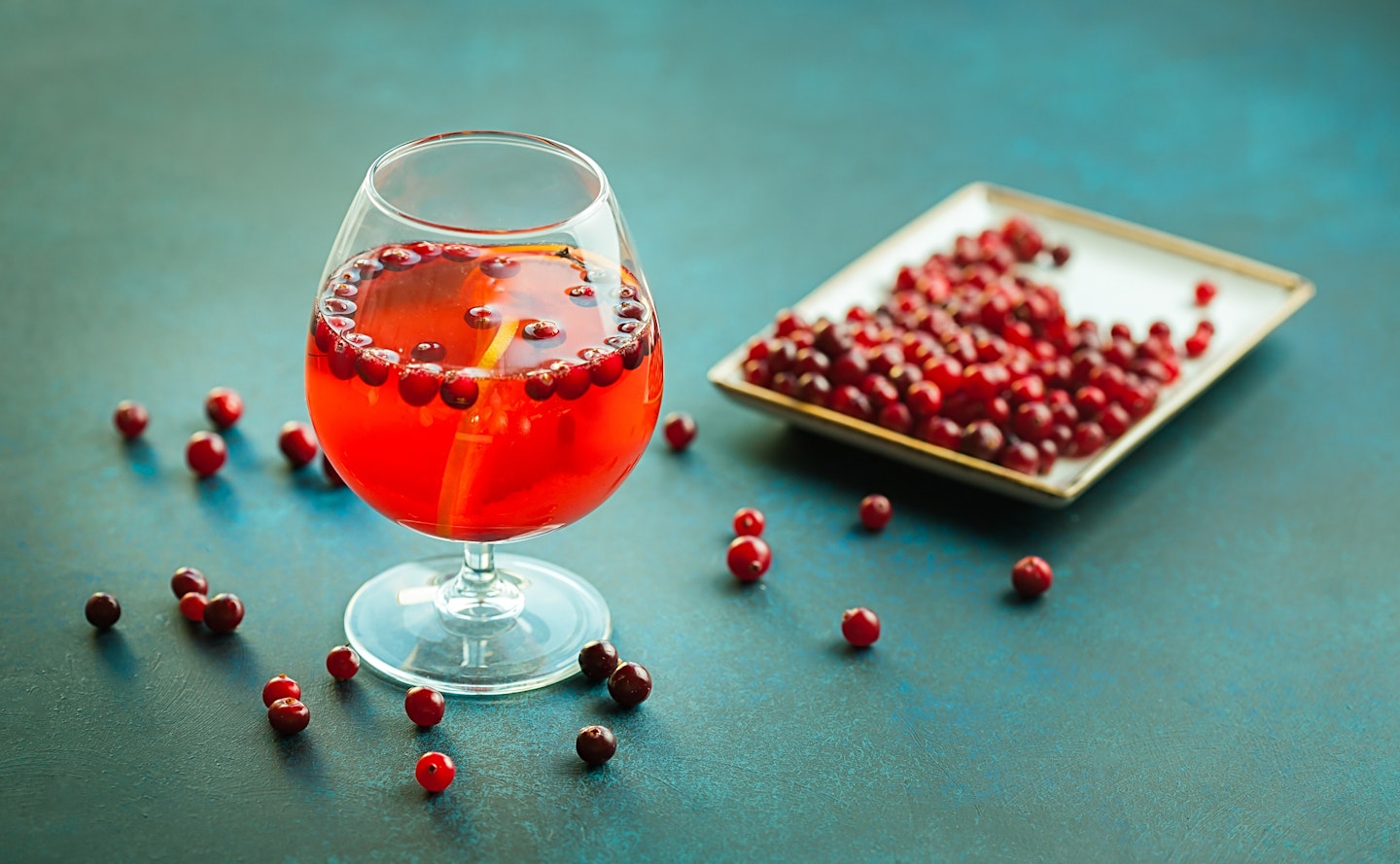 10. Strawberry crush
This simple yet elegant non-alcoholic cocktail is muddled with strawberries and mint, lime juice, simple syrup, and ginger beer. if you like that sweet and tangy kick, then why not give then a go when your little bubba is fast asleep and list to an inspiring podcast.
Ingredients needed: 150g strawberries, 2/3 tbsp caster sugar, mint sprigs, ice cubes, 500ml bottle low-alcohol beer
1. In a shaker, muddle the strawberries, mint, lime juice and simple syrup to a juicy pulp.
2. Pour (unstrained) into a tall Collins glass.
3. Fill with crushed ice and top with ginger beer.
4. Garnish with an additional strawberry and mint sprig.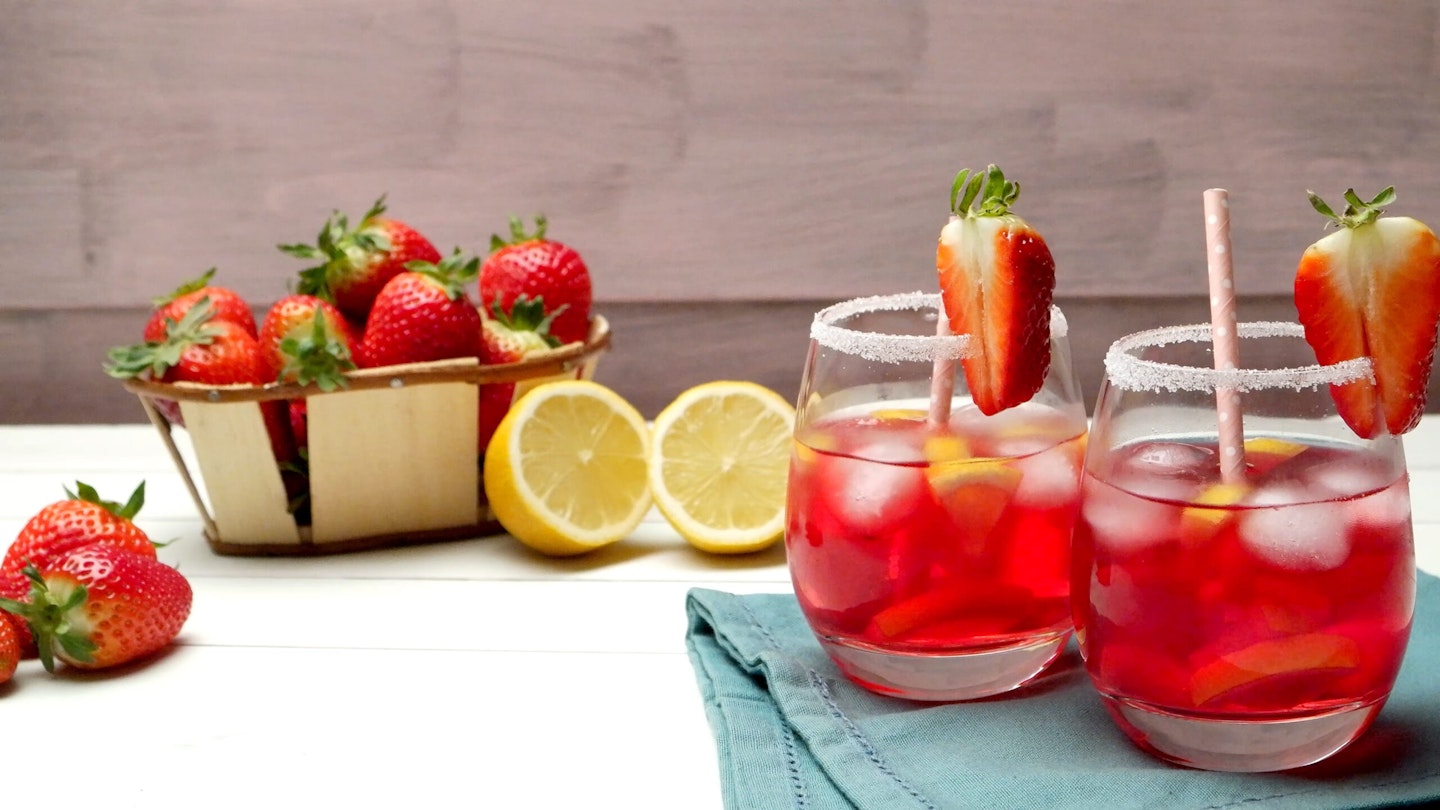 11. Mint-Basil Limeade
Mint-Basil Limeade is a mojito without rum. Fresh mint and basil are mixed in a shaker with simple syrup, then lime juice and ice are poured in for a quick cocktail. The popular drink is revitalizing, herbal and botanical, and is a great way to lift your spirits and is also good for the human body, as mint basil is a great way to start the flow of breast milk.
Ingredients needed: 3 large basil leaves, 4 mint leaves, 1 oz simple syrup, 1 oz fresh lime juice, soda water.
1. Gently muddle the basil, mint and simple syrup in a shaker tin.
2. Add the lime juice and ice, and shake until well-chilled.
3. Double-strain into a class glass over refrshing ice cubes.
4. Top with the club soda.
5. Garnish with a lime wheel.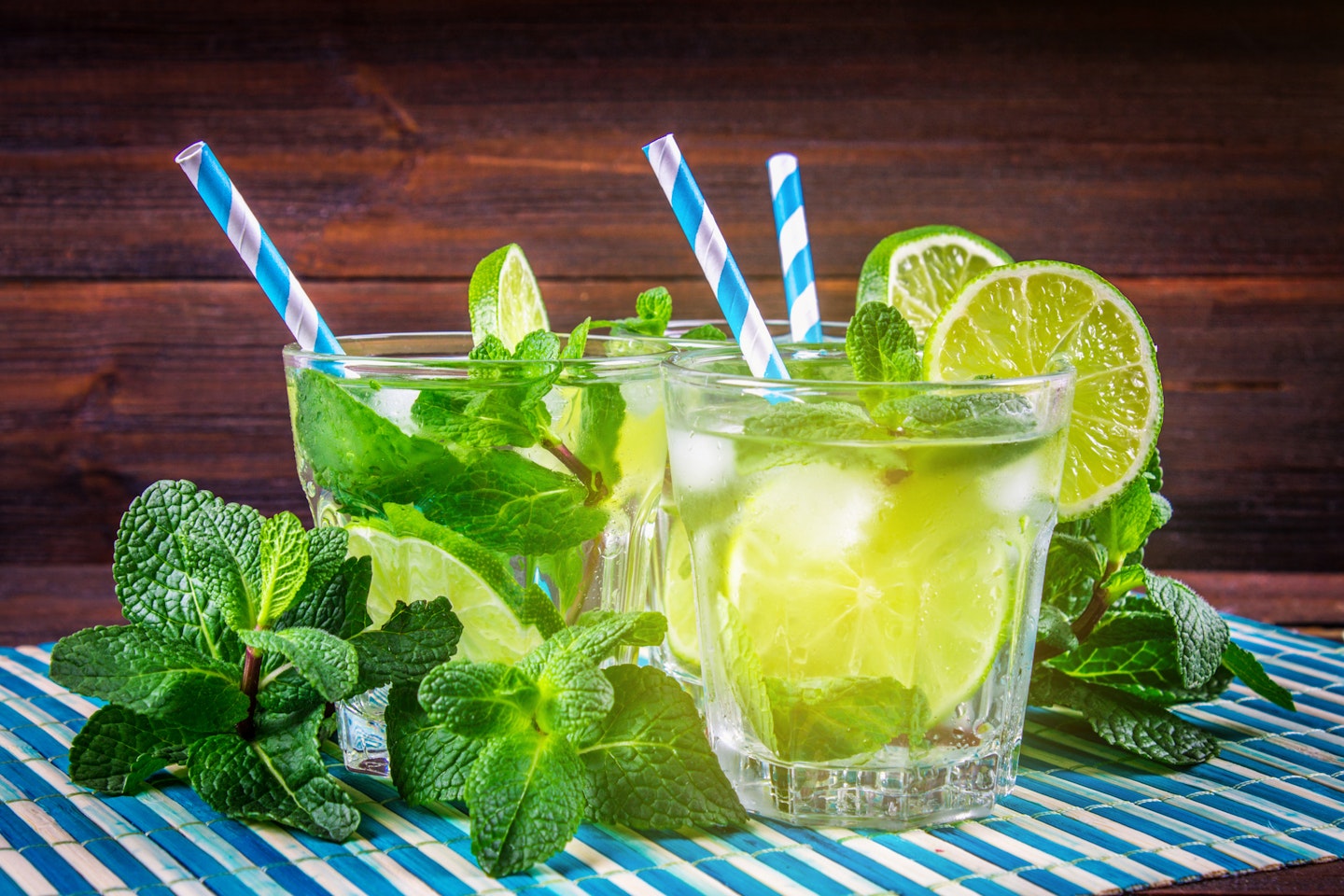 12. Non-Alcoholic Spicy Margarita mocktail
Rich in Vitamin A and C, this non-alcoholic margarita is truly amazing - made with jalapeno cilantro simple syrup, lime juice, tonic water, and zero alcohol. A deliciously refreshing drink that will add some oomph to your day.
Ingredients needed: Suagr, lime, Jalepeno's, Tajin and water.
1. To make the Jalapeno simple syrup, dissolve some sugar in water and marinate the slices of jalapeno's in the suagr water.
2. Add ice, the jalapeno syrup, ornage juice, lime juice and tonic water to your glass and mix well.
3. Garnish with lime and jalapeno slices and stir.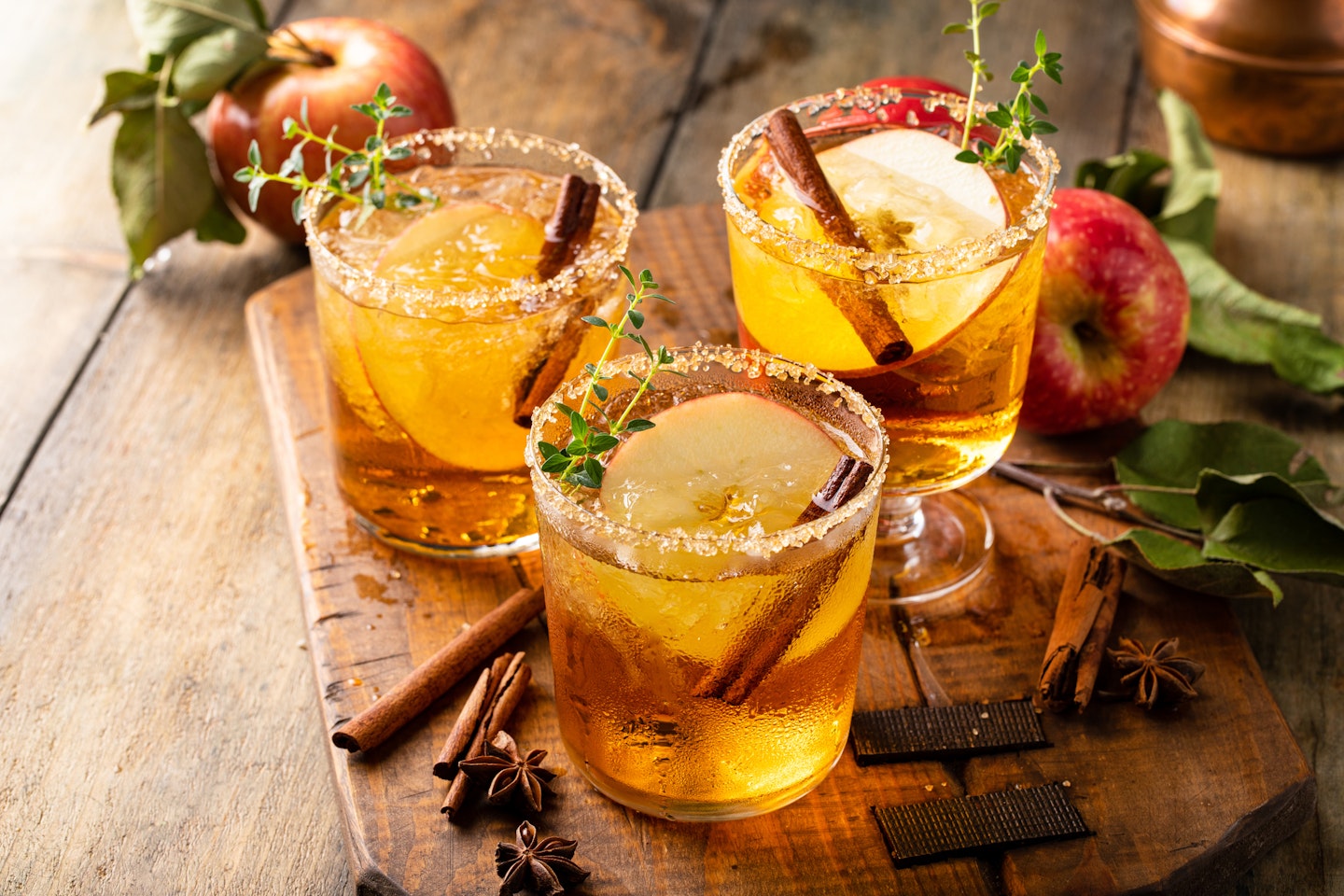 13. Don't call me shirley
Named after the most icionic movie ever made, this cocktails name comes from the epic scene from Airplane. This cocktail can be made with sprite or ginger ale, or swapped with quality soda water. Combined with squeezed lemon and lime juices, and homemade grenadine, which helps the cocktail relive the well known classic. 
Ingredients needed: 1/2 ounce lemon juice, freshly squeezed, 1/2 ounce lime juice, freshly squeezed, 1 1/2 ounces housemade grenadine, 6 ounces club soda, amarena cherries.
1. Add the lemon juice, lime juice and then grenadine into a glass.
2. Add ice, top with club soda and stir.
3. Garnish with 2 skewered amarena cherries.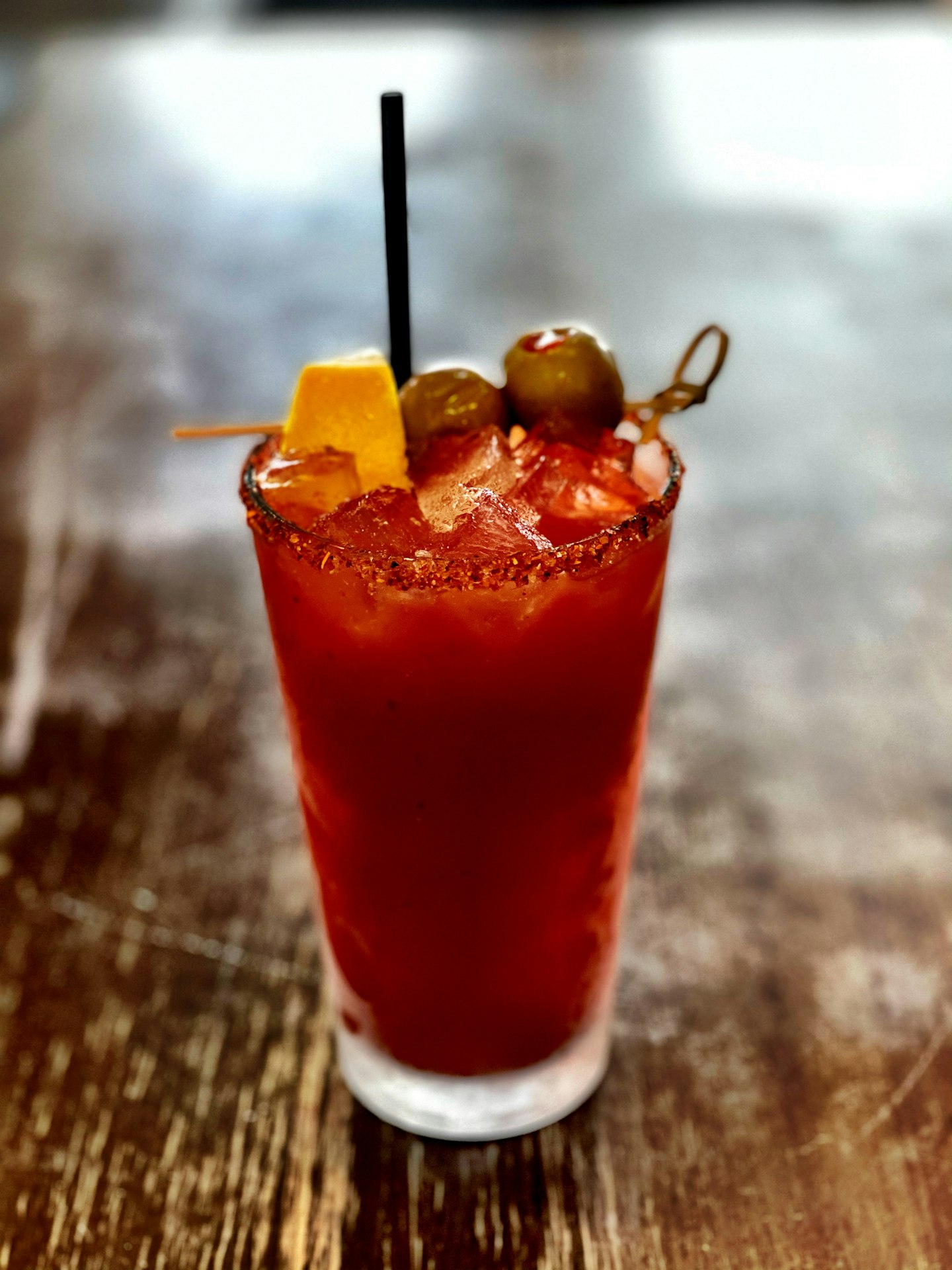 14. Summer cup
Although summer is over, you can still bring it back to life in your kitchen! With this fruity mocktail featuring red berries, lemonade, mint, and cucumber., this non alcoholic mocktail is truly going to be a a drink to remember.
Ingredients needed: 2 cups of pineapple juice, 1 cup of orange juice, 1 cup of cranberry juice, 2 tablespoons of lemon juice, 1 tablespoon of grenadine syrup, fresh mint leaves, for garnish, ice cubes.
1. Chop the cucumber and mint into little pieces.
2. Bring 200ml water to the boil in a pan and then add the mint and cucumber.
3. Turn the heat off and leave to cool for roughly 2 mins.
4. Add a tiny handful of frozen berries, let them defrost for a minute, then crush them lightly with the back of a spoon.
5. Strain the mixture.
6. Store in the fridge for up to 24 hours and will be enough to make four drinks.
7. Pour your mixture into any glass of your choice.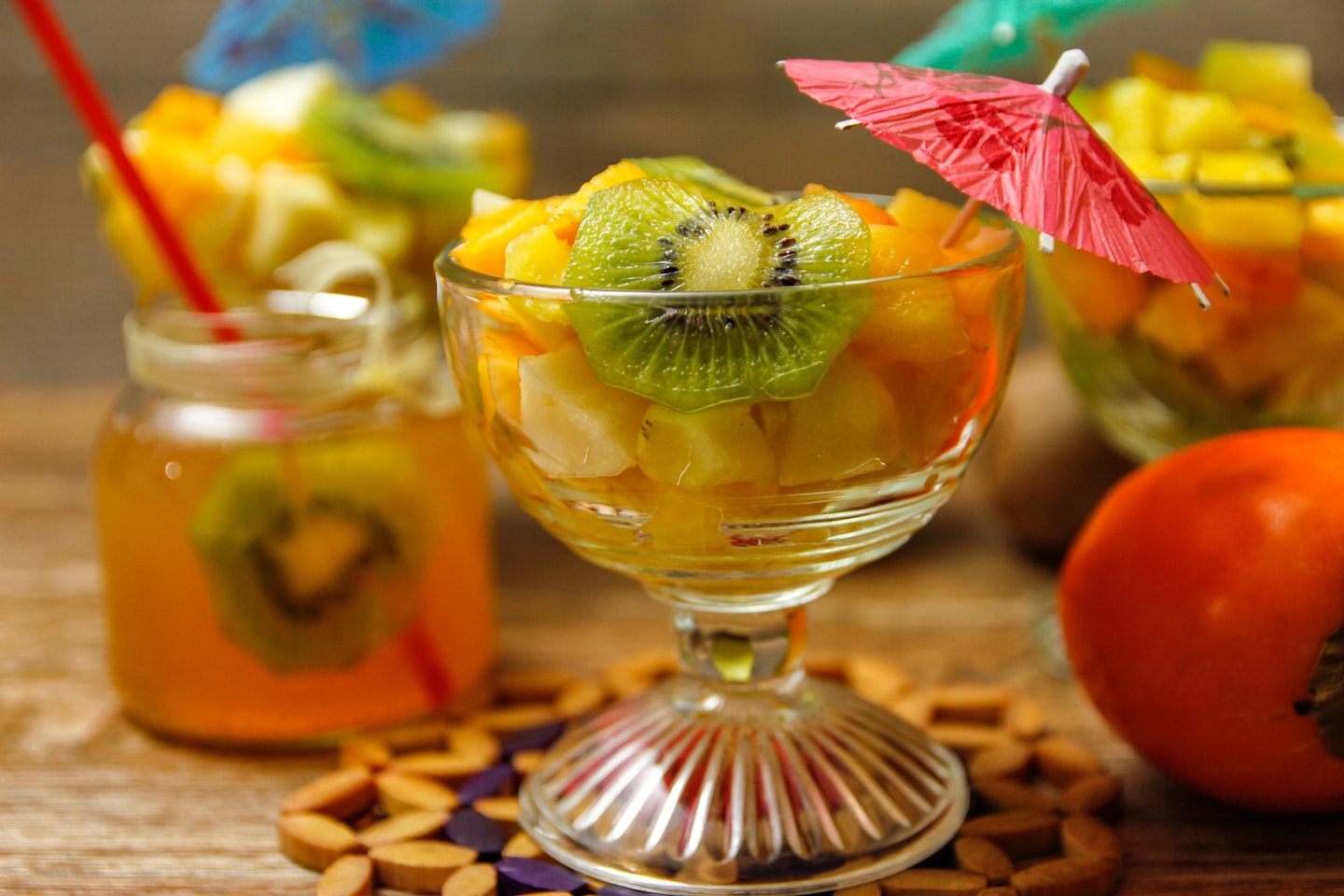 15. Garden Collins
If you are looking for something a little more chilled, this homemade syrup will add flavour to your evening. Tom Collins twist is made from freshly pressed celery juice to a refreshing combination of brewed green tea, lemon juice, and ginger ale, leaving you with that zingy yet spicy taste.
Ingredients needed: 1 1/2 ounces Seedlip Garden, 1/2 ounce brewed green tea, celery syrup, 3/4 ounce lemon juice, freshly squeezed, ginger ale, garnished garden herbs such as rosemary, spearmint and lemon peel.
1. Add Seedlip Garden, lemon juice, green tea, and celery syrup to a shaking tin filled with cracked ice
2. Give it a shake for 10-15 seconds to help mix the ingredients together and to chill your drink.
3. Pour into a glass of your choice and add some ice.
4. Top it with ginger ale and stir with a spoon.
5. Add fresh herbs and a lemon peel for more flavour.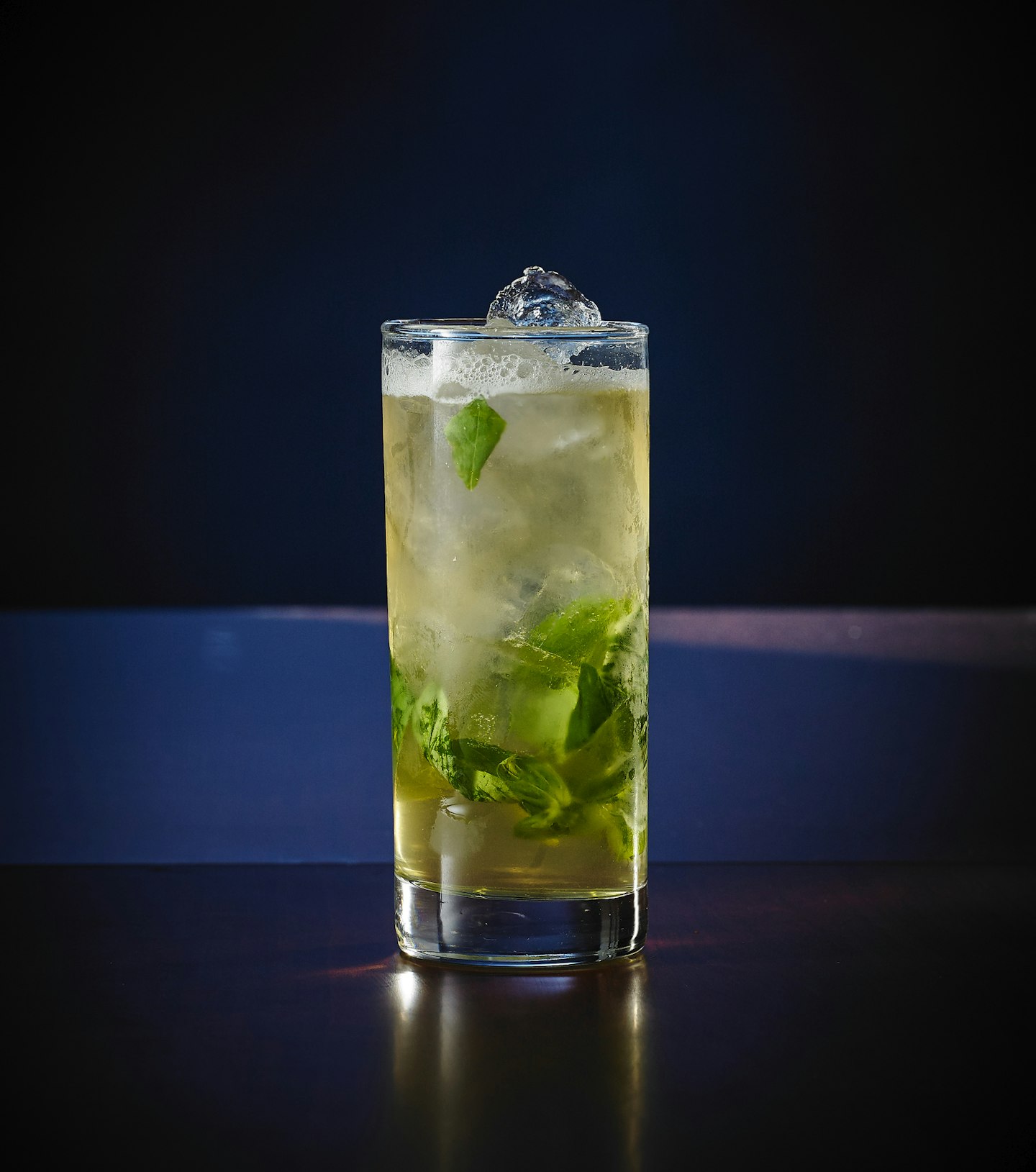 Mummy to a little girl, Adejumoke Ilori is Commercial Content Writer for Mother&Baby. With a BA hon in Creative Writing, she has worked for digital platforms, where she has empowered women from the inside and out, by sharing real life stories based on relationships, loving yourself and mummyhood.