Looking for a way to entertain your child? With Valentine's Day just around the corner, we reckon it's the perfect excuse to whip out the craft box and help your toddler create some Valentine's themed makes. And don't worry, we've done all the hard work for you so all you need to do is pick your favourite ones.
As well as helping to develop your child's fine motor skills, these Valentine's crafts are a lovely way to remind the people close to you and your child how important they are to you both.
Got a younger child? Try these Valentine's crafts for babies.
Valentine's craft ideas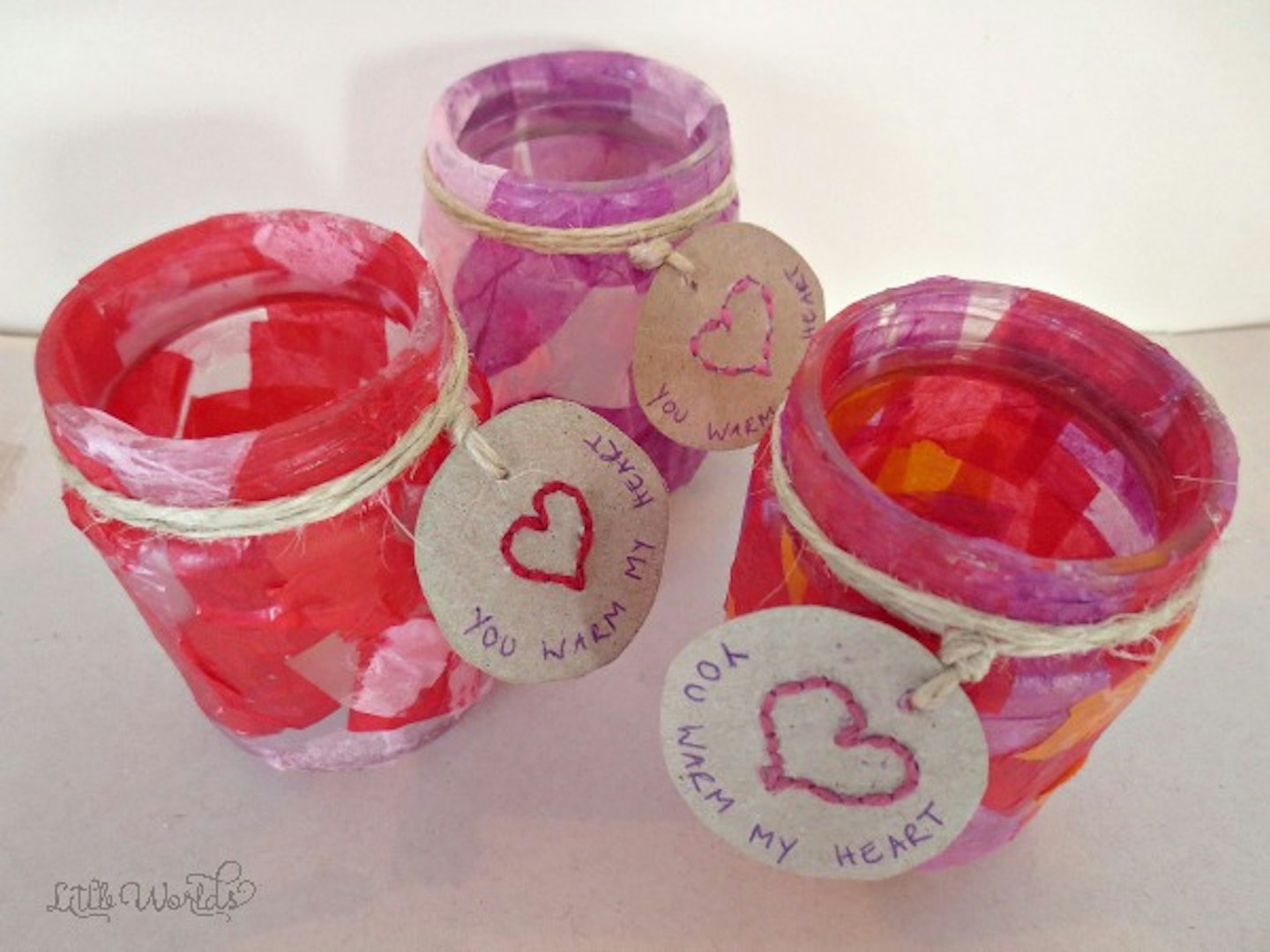 1 of 10
CREDIT: Little Worlds
'You Warm My Heart' lantern
If you've got lots of jars lying around, use them up with this cute craft. Once it's done, pop in a tea-light and watch as it glows.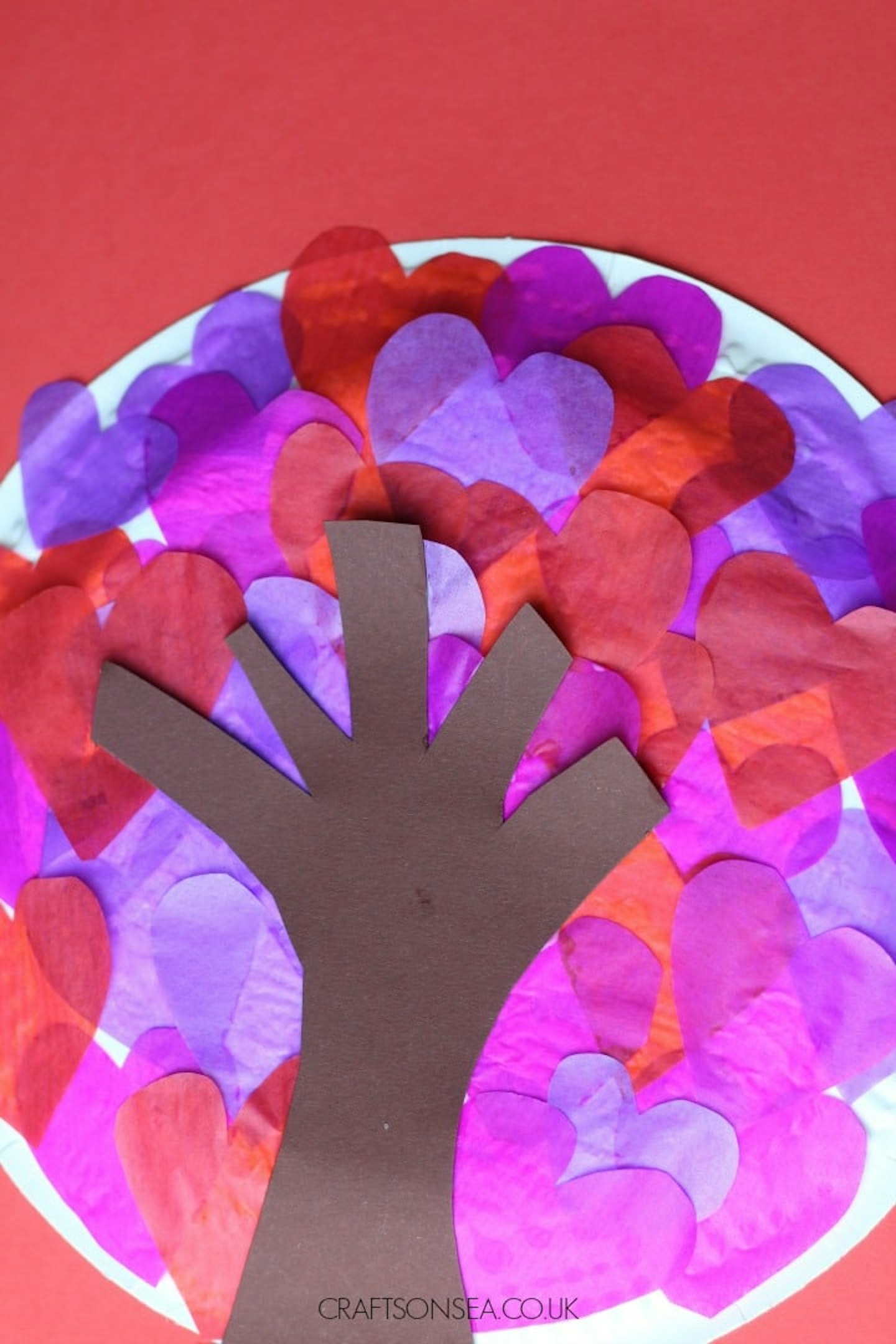 2 of 10
CREDIT: Crafts On Sea
Valentines heart tree craft
A super easy craft using minimal materials, you'll need to cut out the hearts of this tree for your child but they'll love sticking them down.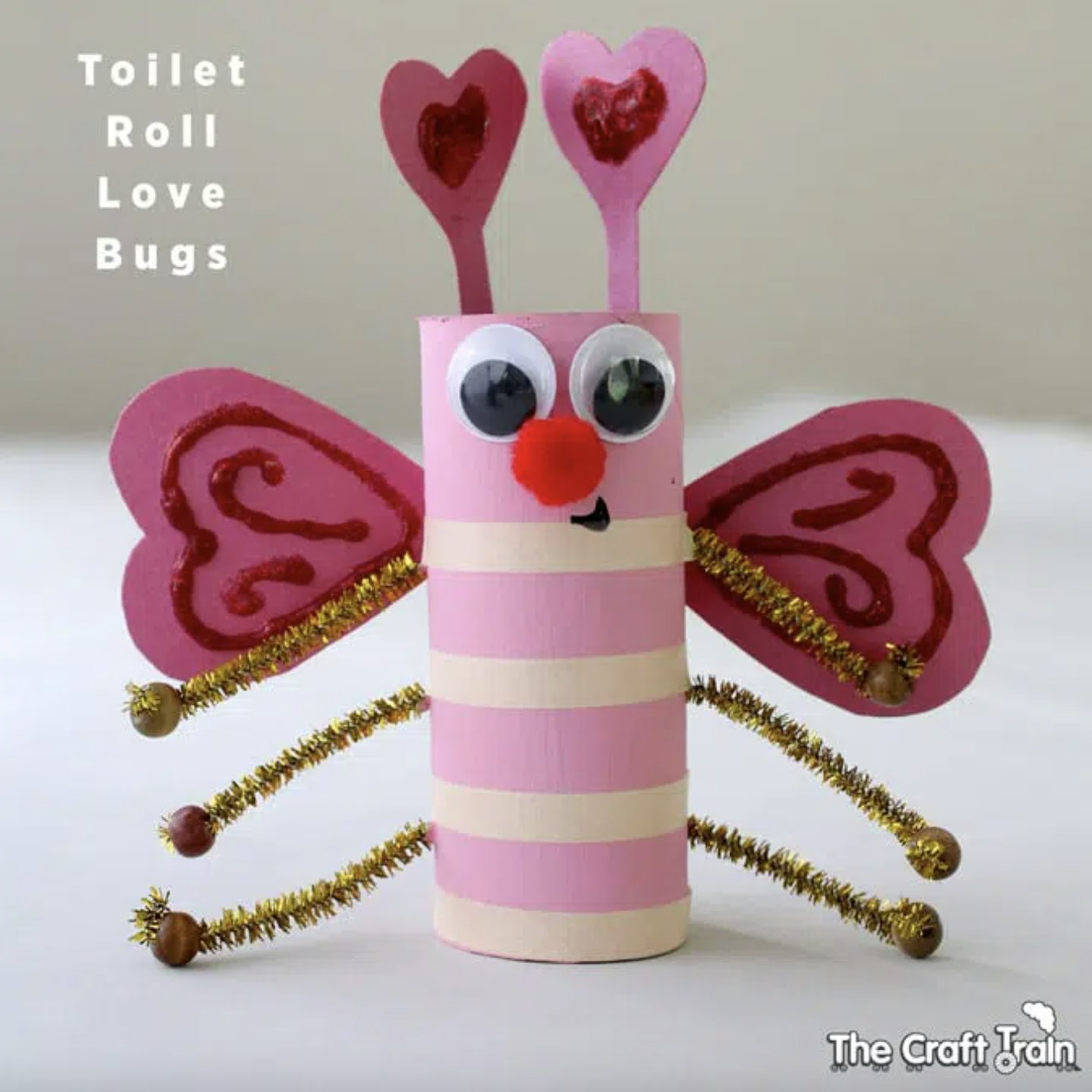 3 of 10
CREDIT: Red Ted Art
Toilet Roll Love Bug
How adorable are these little guys? Simple to put together, he sky is the limit to how they can be designed and decorated so your tot can really let their inner artist flourish.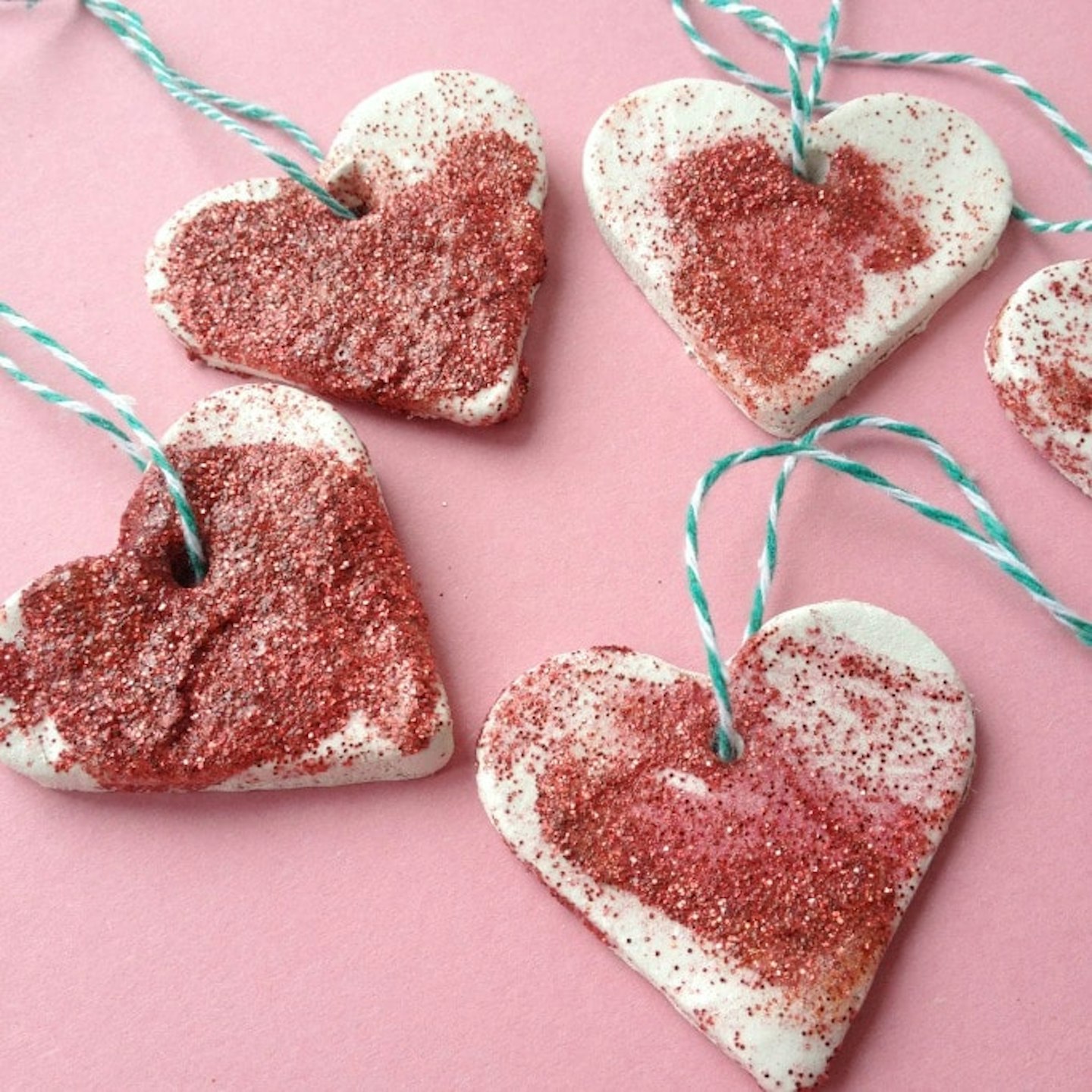 4 of 10
CREDIT: Crafts On Sea
Clay Heart Ornament
Simple but effective, the receivers of these clay ornaments will hang them with pride.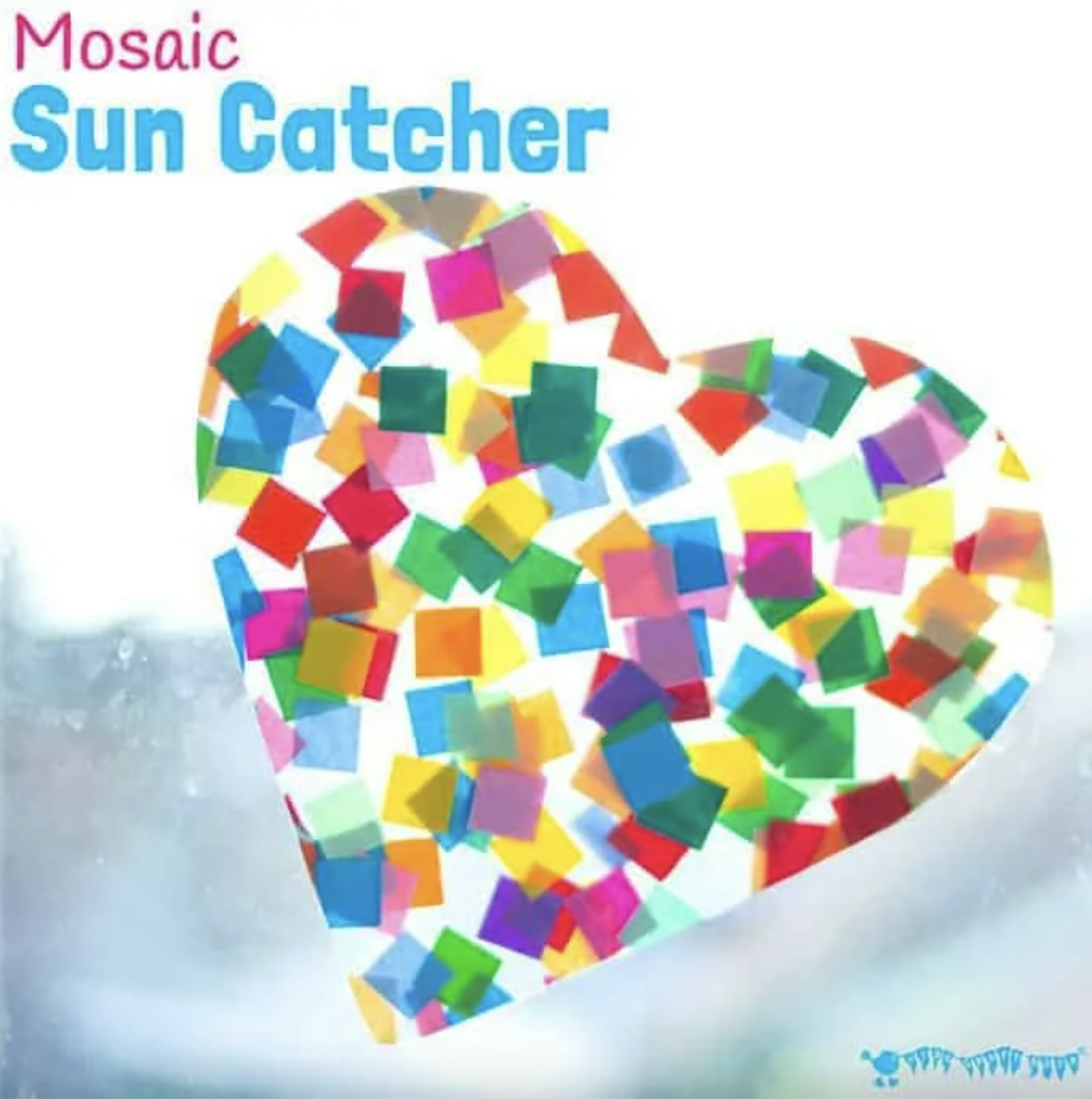 5 of 10
CREDIT: Kids Craft Room
Sun Catcher Mosaic
If you don't mind having it stuck to your window, this sun catcher mosaic offer a fun way for your child to explore pattern, design and colour mixing/overlay.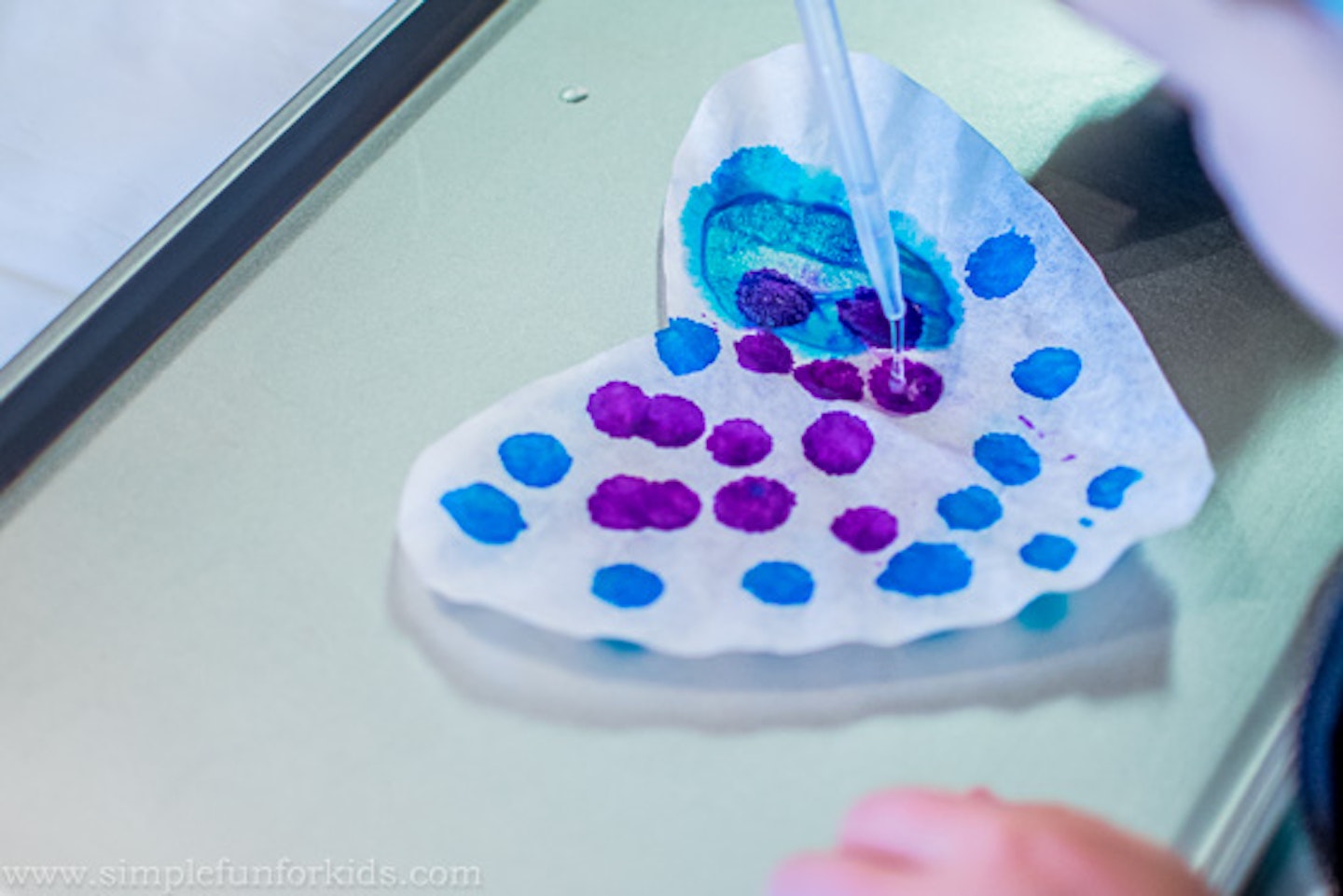 6 of 10
CREDIT: Simple Fun For Kids
Coffee Filter Hearts
This unique craft uses water and markers for a colourful make that doubles up as water play.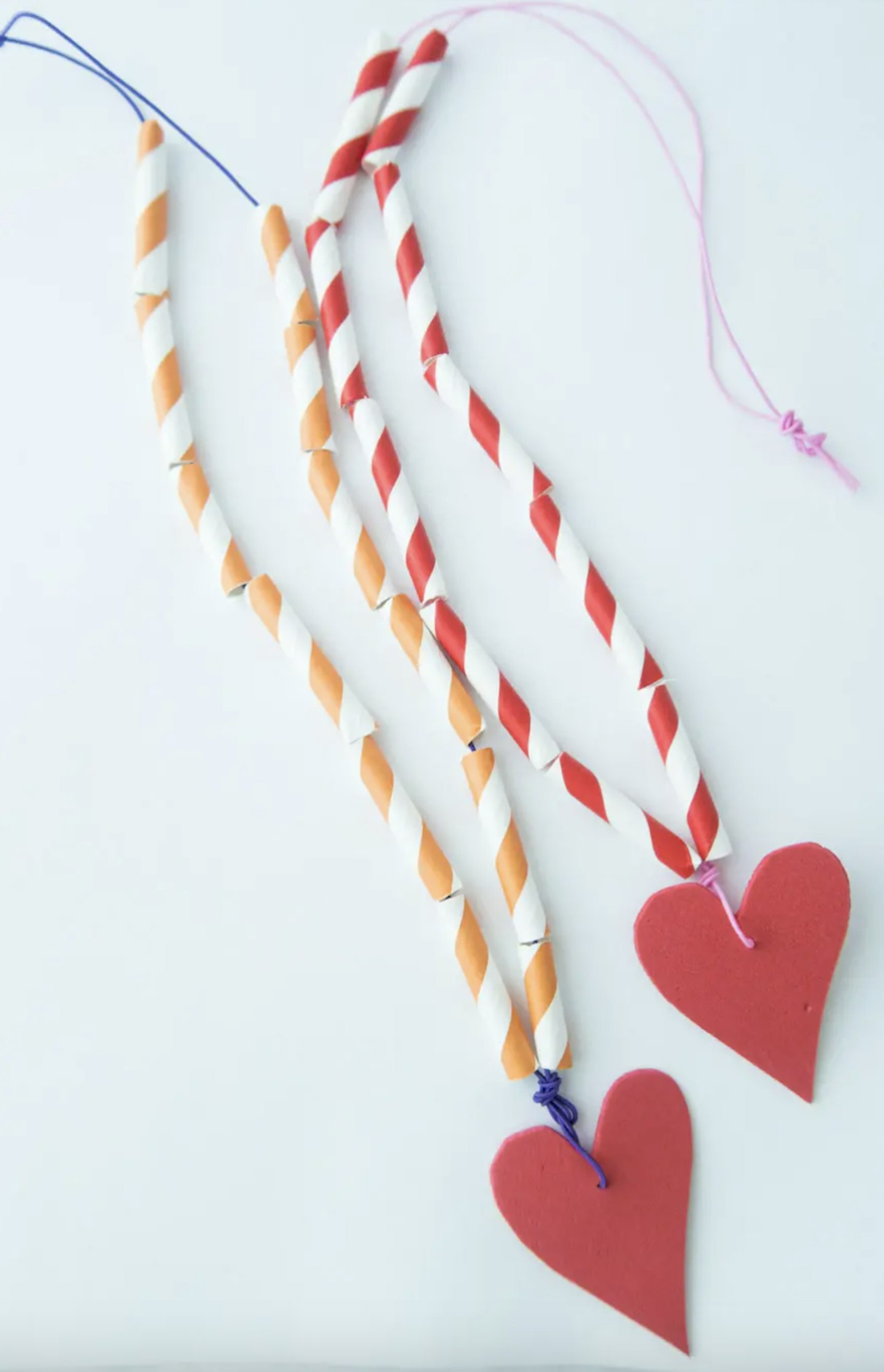 7 of 10
CREDIT: Happiness is Hadmade
Heart Necklace
A craft your little one can wear or gift after they've made it, we bet this will be a hit with Granny!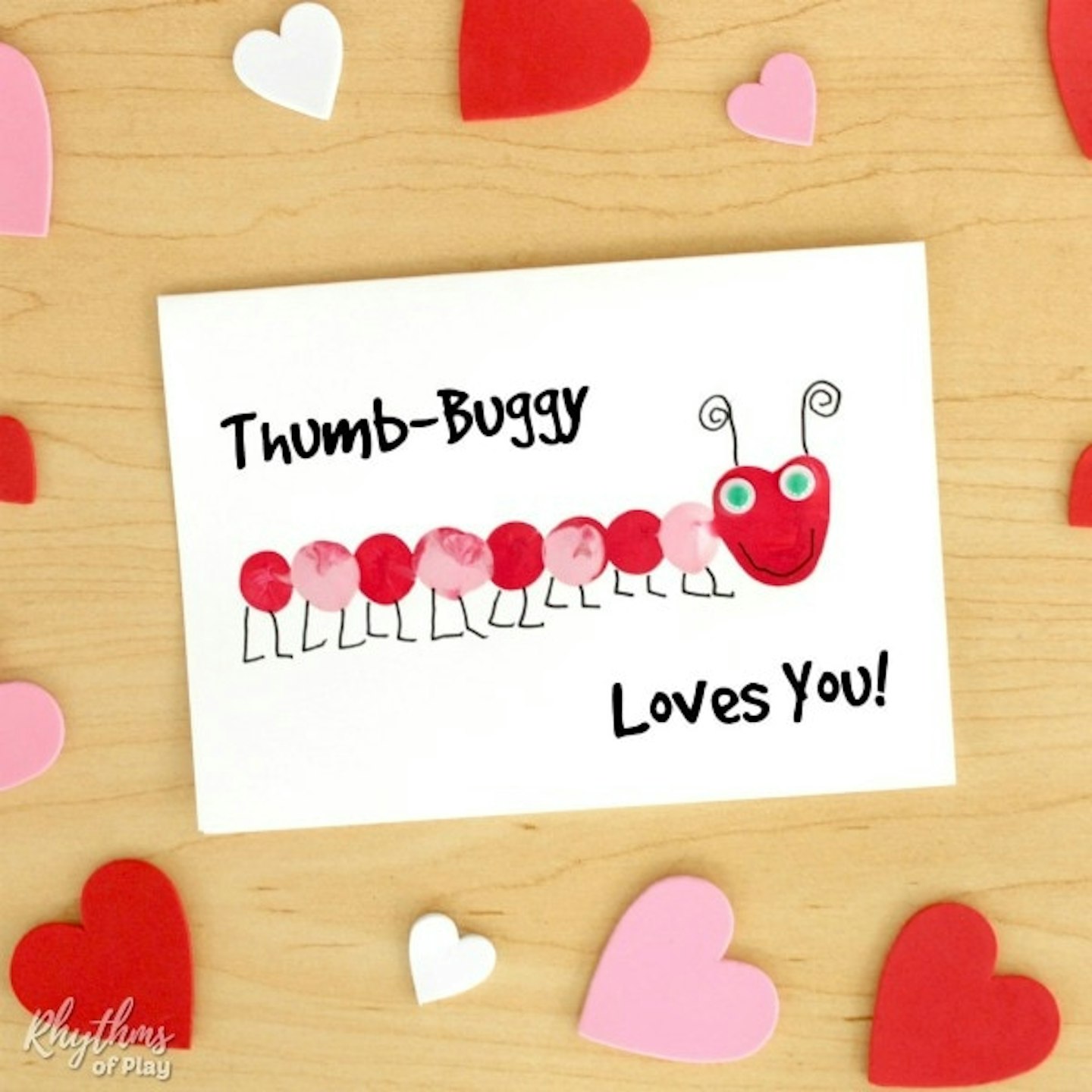 8 of 10
CREDIT: Rhythms of Play
Fingerprint Love Bug Card
It's not Valentine's Day without a card and this one uses your toddler's fingerprints to create a very sweet caterpillar.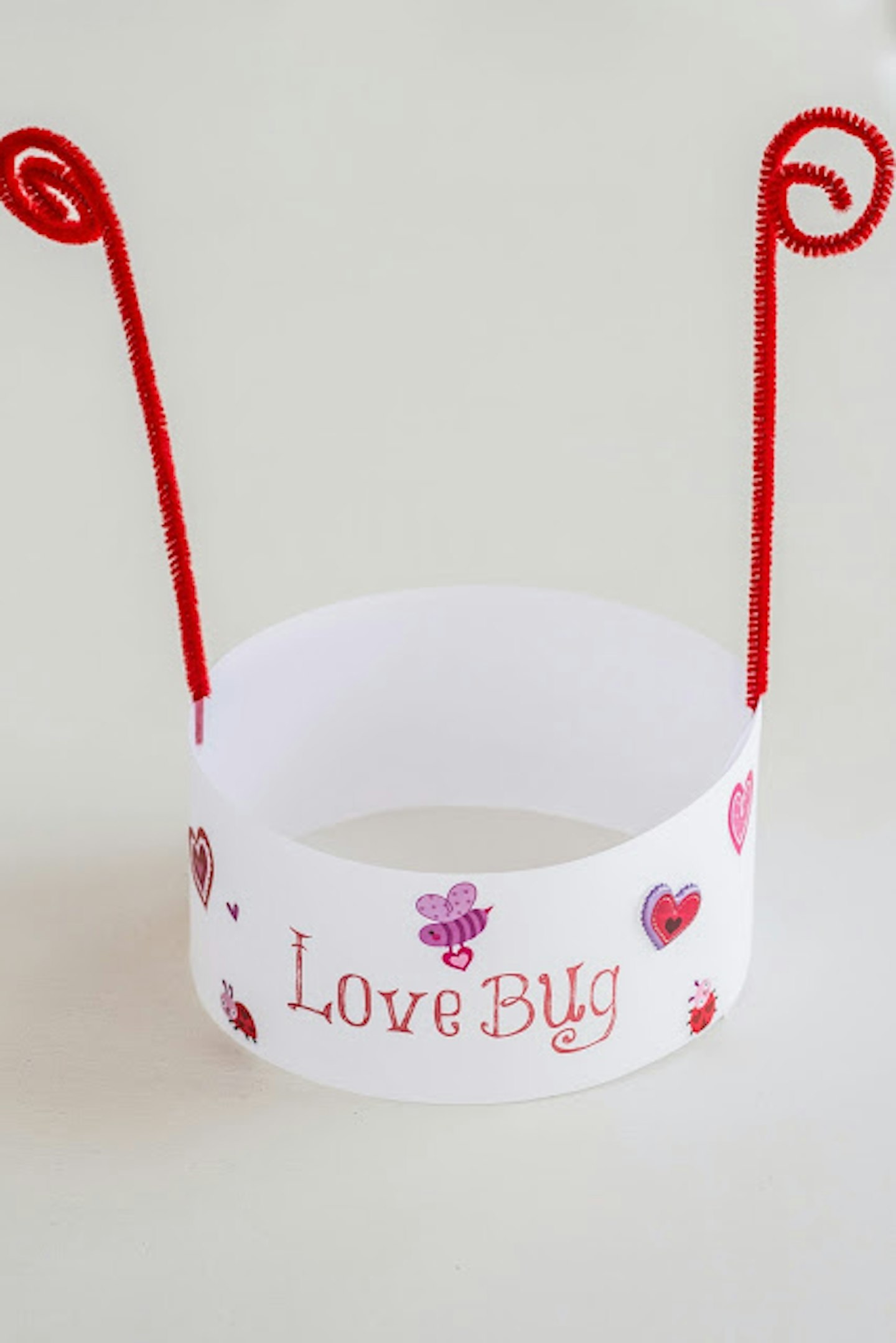 9 of 10
CREDIT: Do It Yourself Divas
Love Bug Hat
Another craft your little one can wear afterwards, they'll look adorable in this love bug hat and will enjoy decorating it.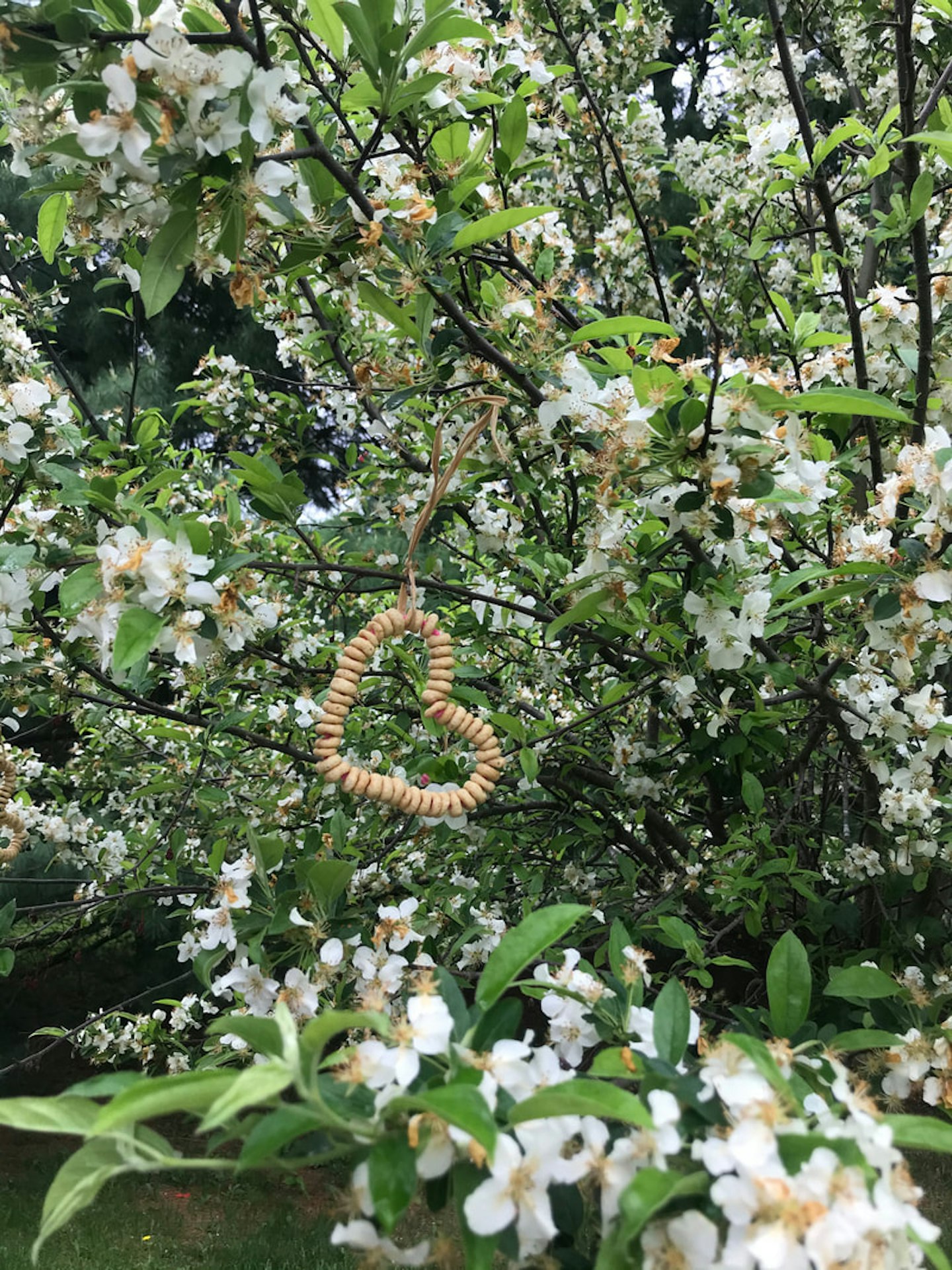 10 of 10
Cheerio Bird Feeder
Spread the love to our feathery friends with this craft which gives back and provides a tasty treat for birds. Kids will find it easy (and tasty!) to thread cheerios on the pipe cleaners.
Valentine's crafts buys
Description
With squeezy bottles for easy dispensing, this set of washable paints in red, yellow and blue is
Description
Pipe cleaners are handy to have around the house for many crafts over the year and it'll take you
Description
It goes without saying that you make a lot of cards as a mum so this pack of A4 coloured card is a
Description
This air-drying clay is perfect for making ornaments like the one we've included above and you're
Description
Suitable for children one year and above, this set of markers has a rounded and secure nib to
Popular articles to read next
The best craft kits for kids to keep them entertained for hours