With Valentine's just around the corner, why not spread some love and try out our Valentine's crafts for babies?
Now we know that compared to toddlers, babies are very limited to what crafts they can do, so it goes without saying that all of the below will need quite a lot of help from yourself or another adult. But don't be deterred, getting babies involved with crafts from an early age helps them begin to identify shapes, colour and texture and helps to kickstart their fine motor skills.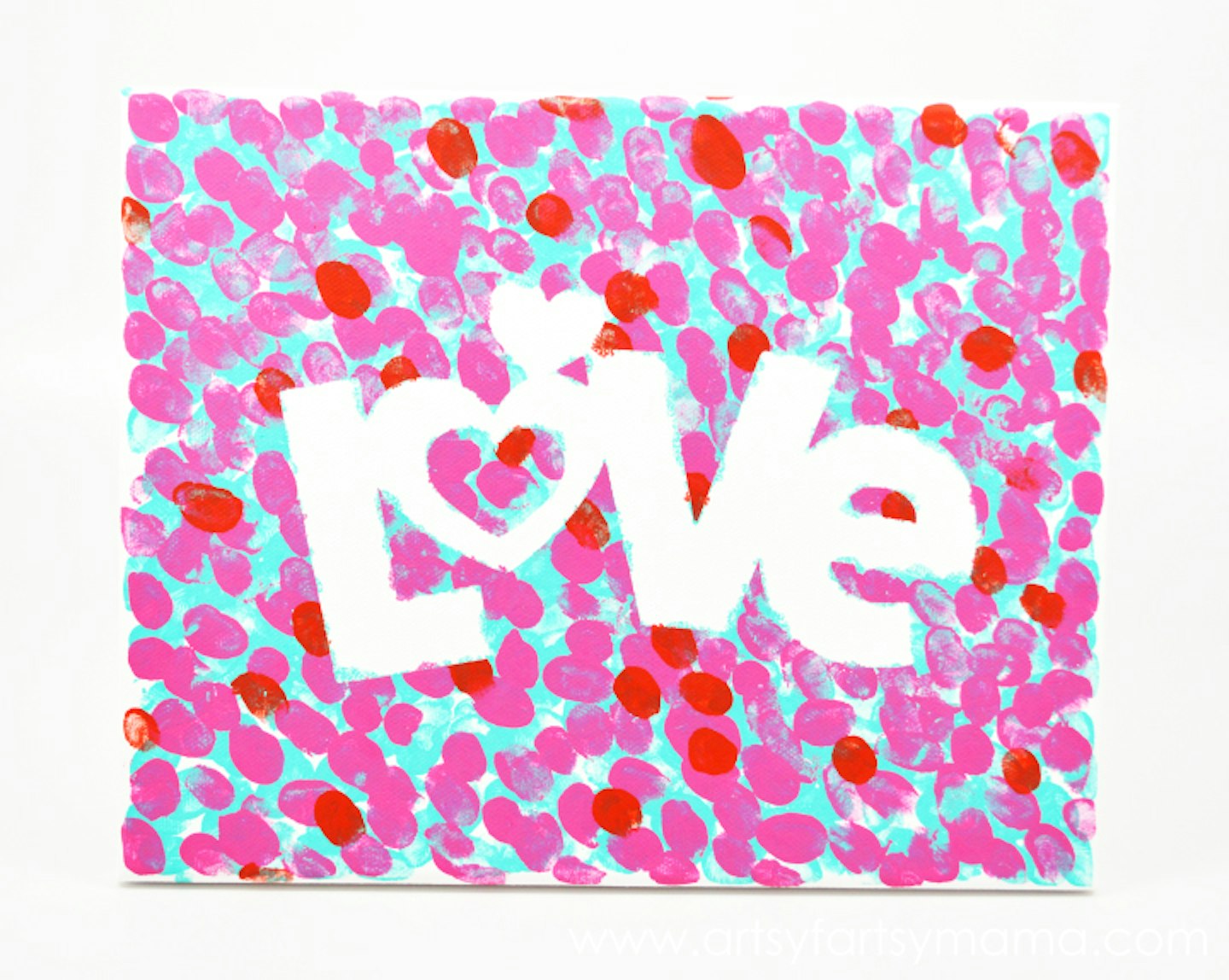 1 of 7
CREDIT: Artsy-Fartsy Mama
Valentine's Fingerprint Canvas
All your baby will need to use for this craft is their fingers to create this canvas that any grandparent would be pleased to hang.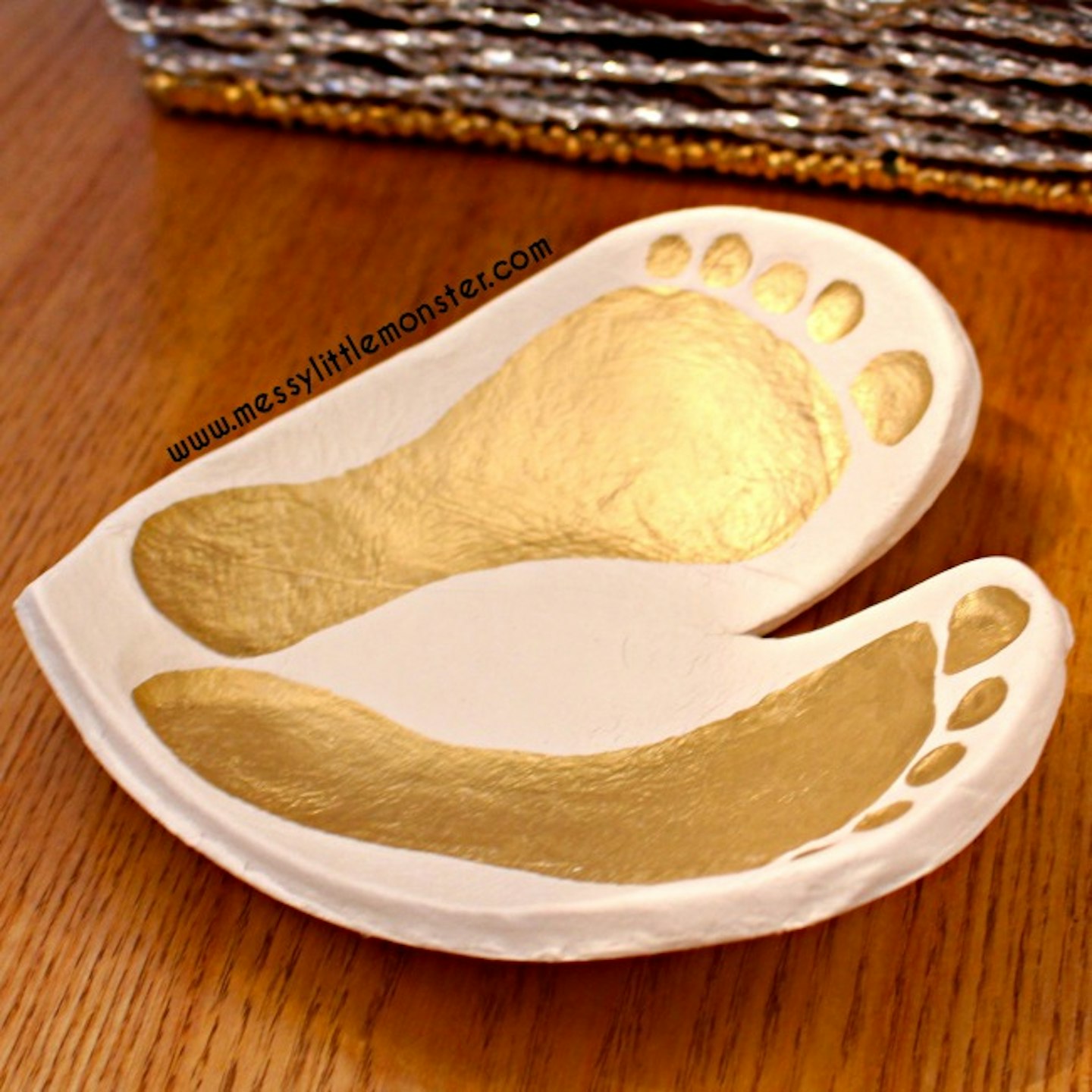 2 of 7
CREDIT: Messy Little Monster
Clay foot print bowl
Baby's tiny feet sure don't stay small for long and this bowl will ensure you'll always remember how diddy they were. It can be used as a jewellery dish, key bowl or simply as a footprint keepsake ornament.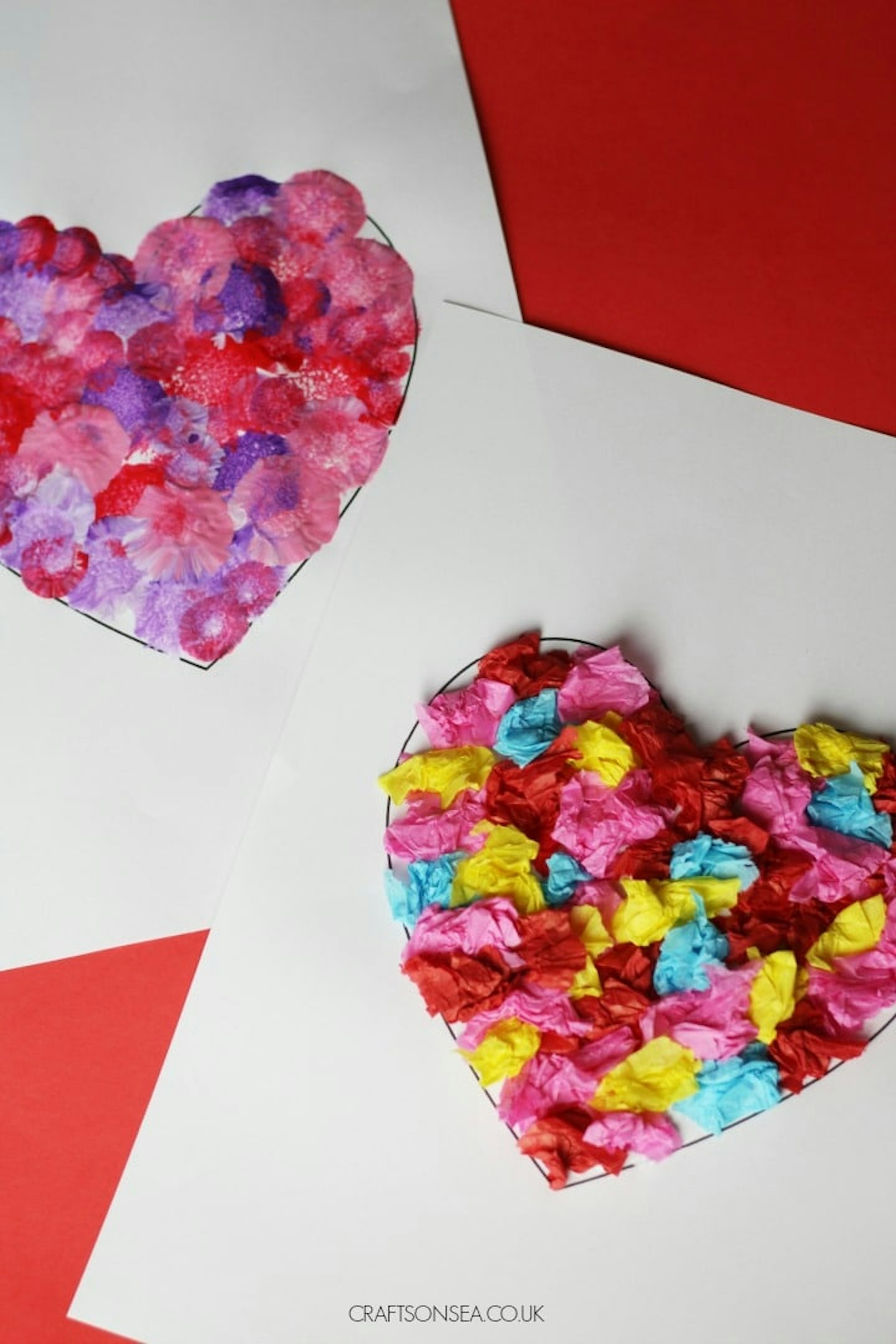 3 of 7
CREDIT: Cratfs On Sea
Heart crafts
You'll need very little for these heart crafts which use tissue paper, watercolour paints and pom poms to create pretty pictures.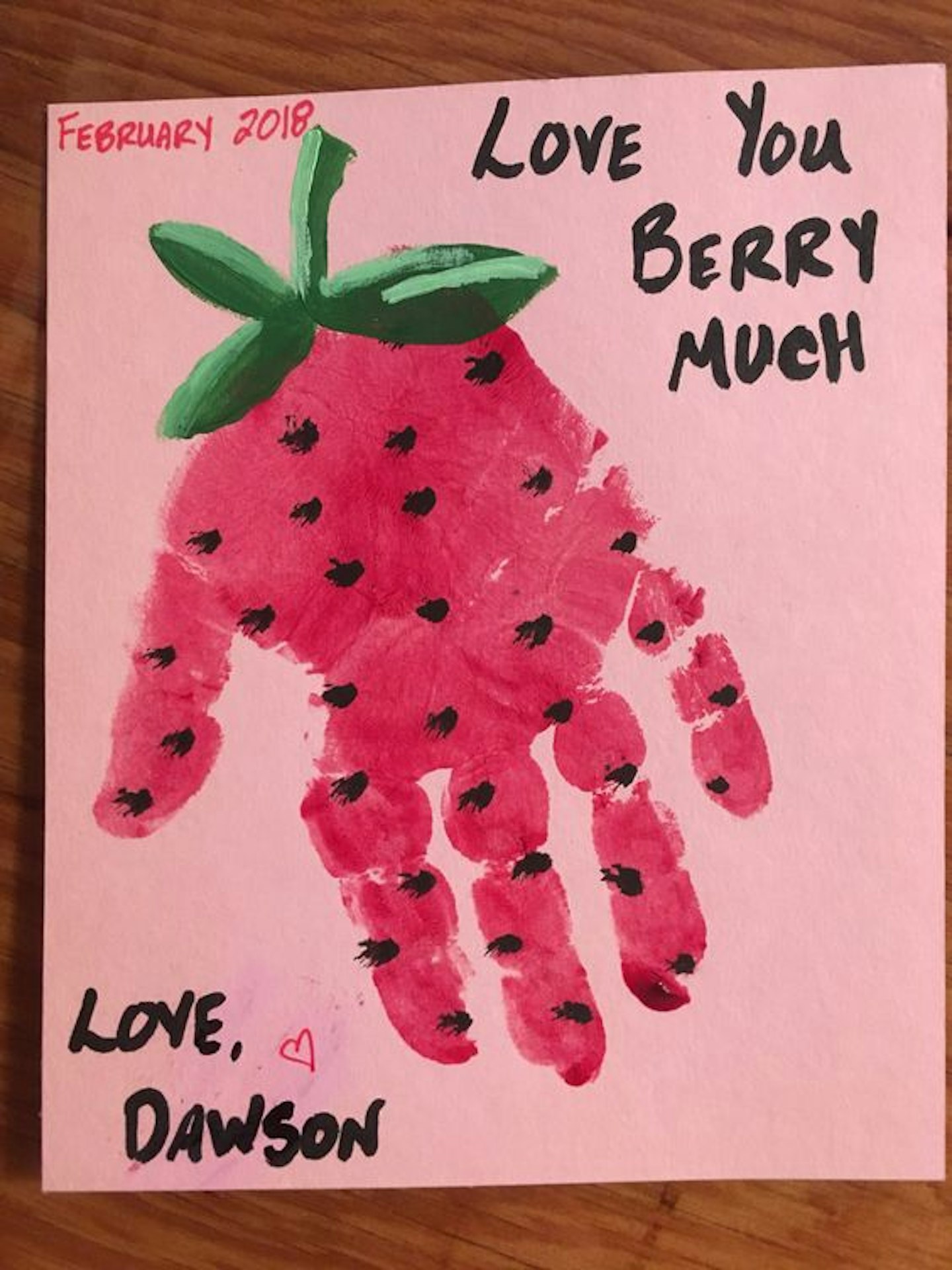 4 of 7
Berry much card
One you'll definitely need to assist with, we love how simple and effective this Valentine's card is, using your baby's little hand as the berry.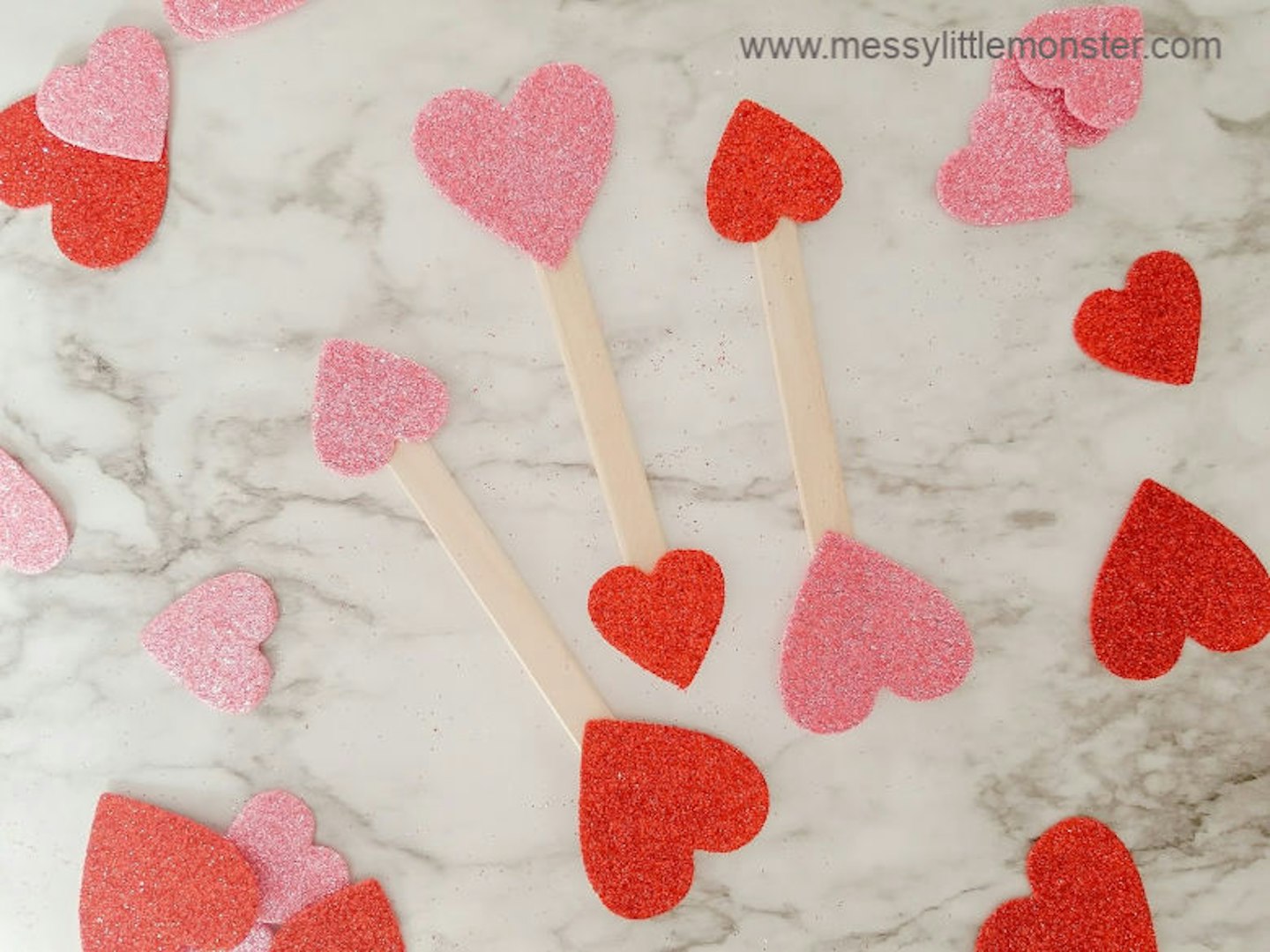 5 of 7
CREDIT: Messy Little Monster
Cupid Arrow Heart Craft
How adorable are these Cupid arrows? They use minimal supplies and just require sticking together.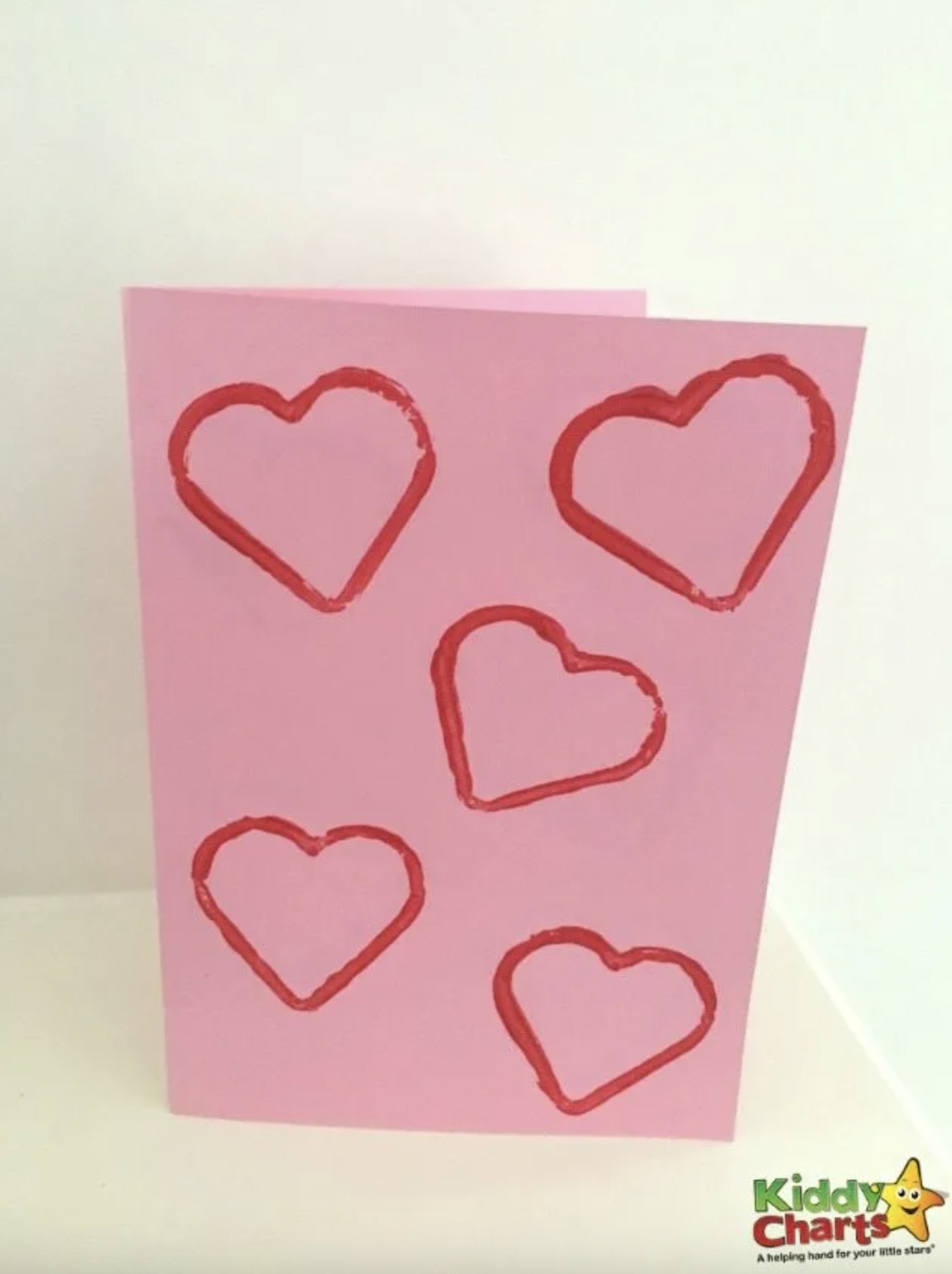 6 of 7
CREDIT: Kiddy Charts
Easy heart Valentine card
Another simple card to help your baby with, you'll just need a cookie cutter, some paint and a card.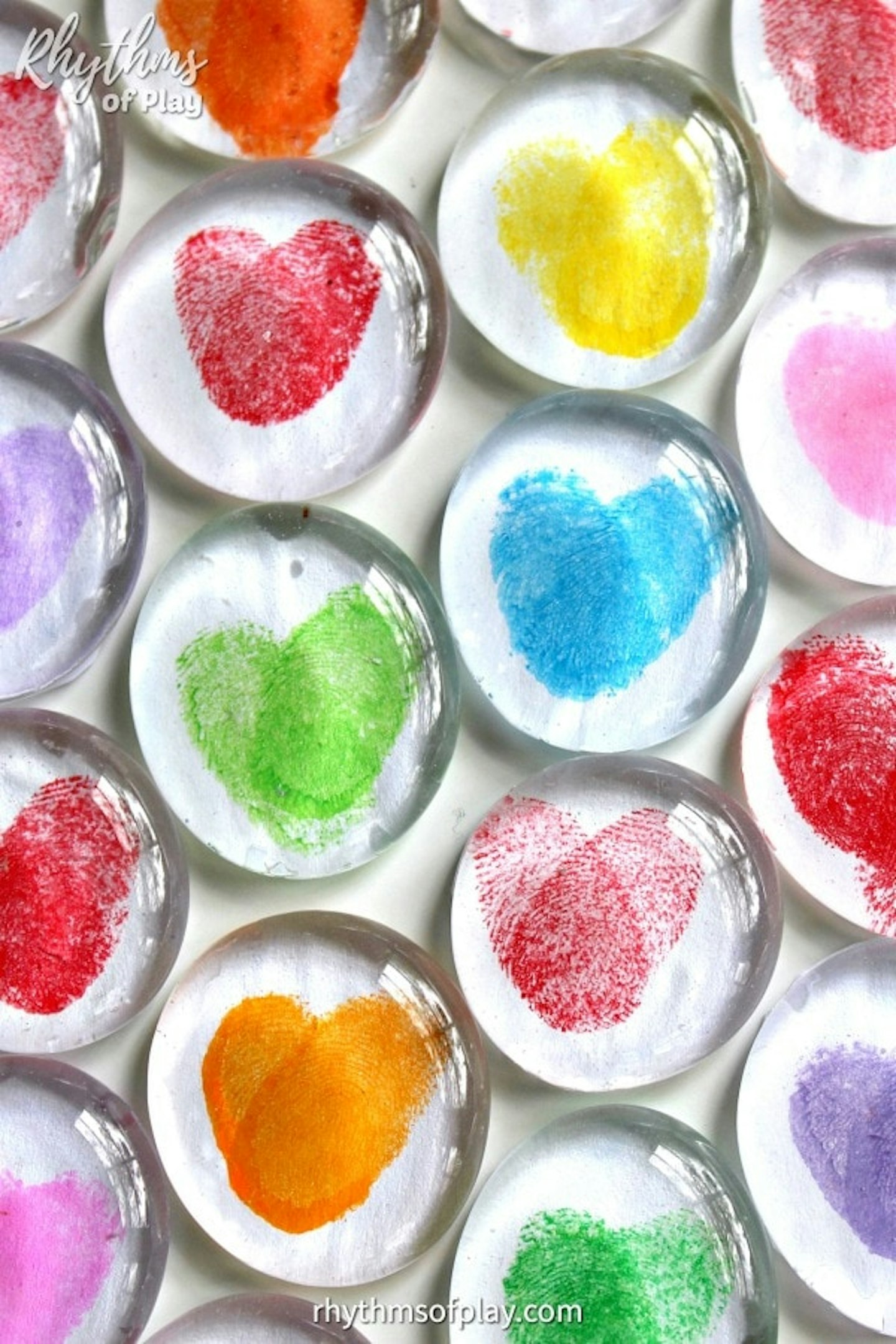 7 of 7
CREDIT: Rhythms of play
Thumbprint magnet
For something a little different, what about these thumbprint magnets? As well as sticking things to the fridge they can also be used as necklaces or keychains.
Valentine's craft for babies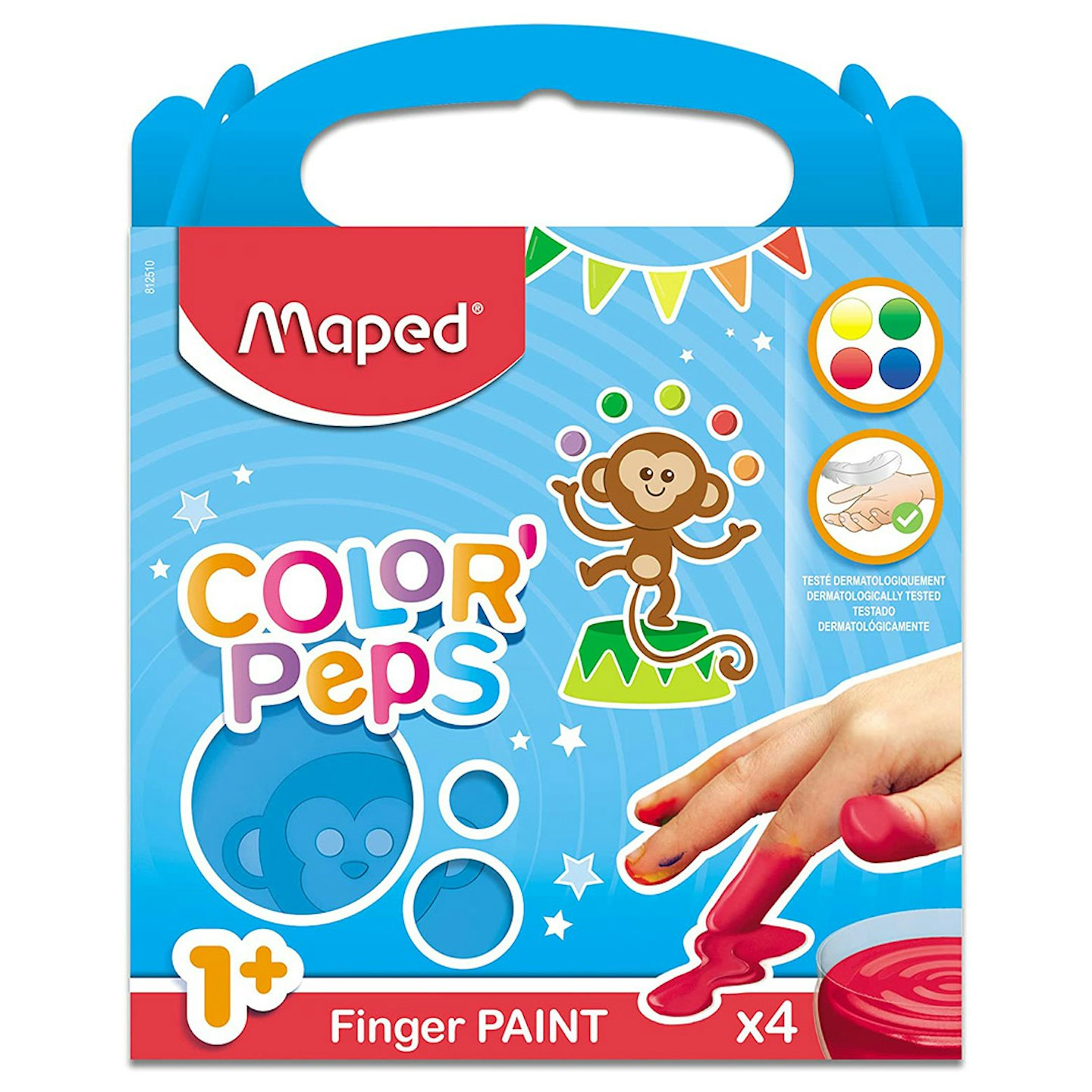 1 of 7
Maped Color'Peps My First Finger Paints
Dermatologically tested, this set includes four smooth and creamy textured paint with a high covering power. A must for all sorts of crafts.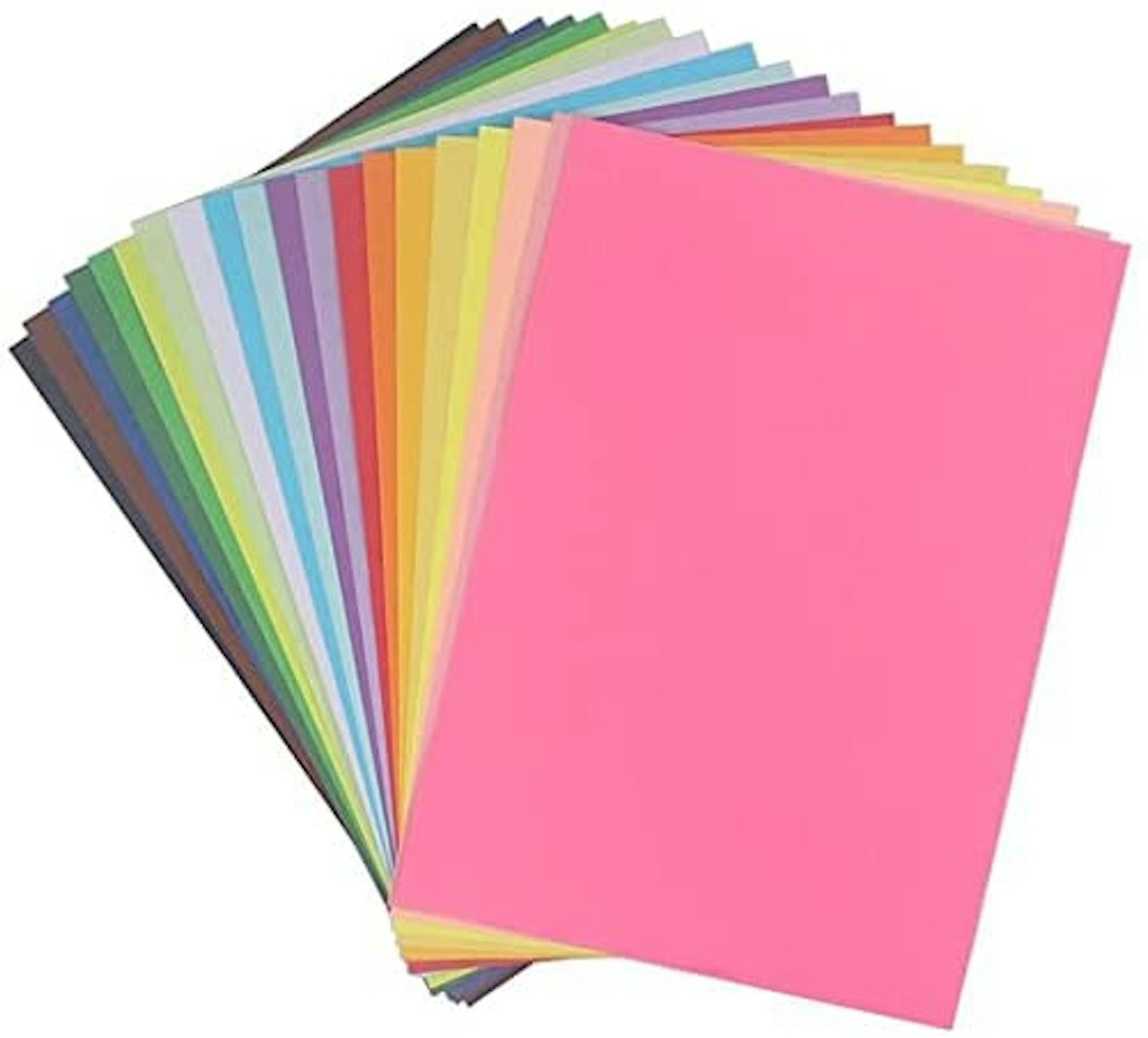 2 of 7
A4 Coloured Paper
With 100 Sheets of 20 assorted colours, it's ideal for origami and craft projects of all types.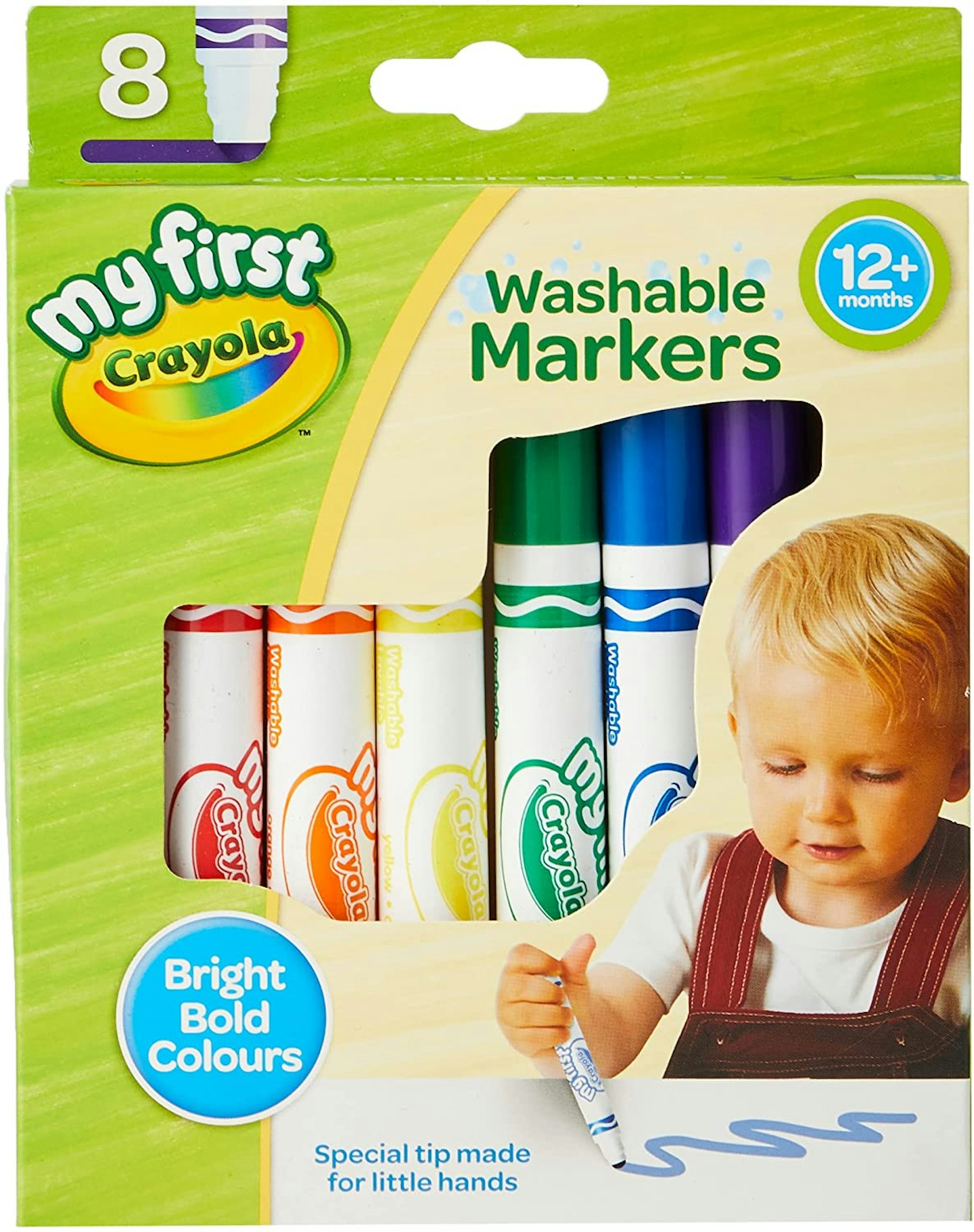 3 of 7
CRAYOLA My First Washable Markers
Coloured markers are a must for any parent and these ones from CRAYOLA have rounded and secure nibs to achieve bold strokes of colour as well as (thankfully!) being washable.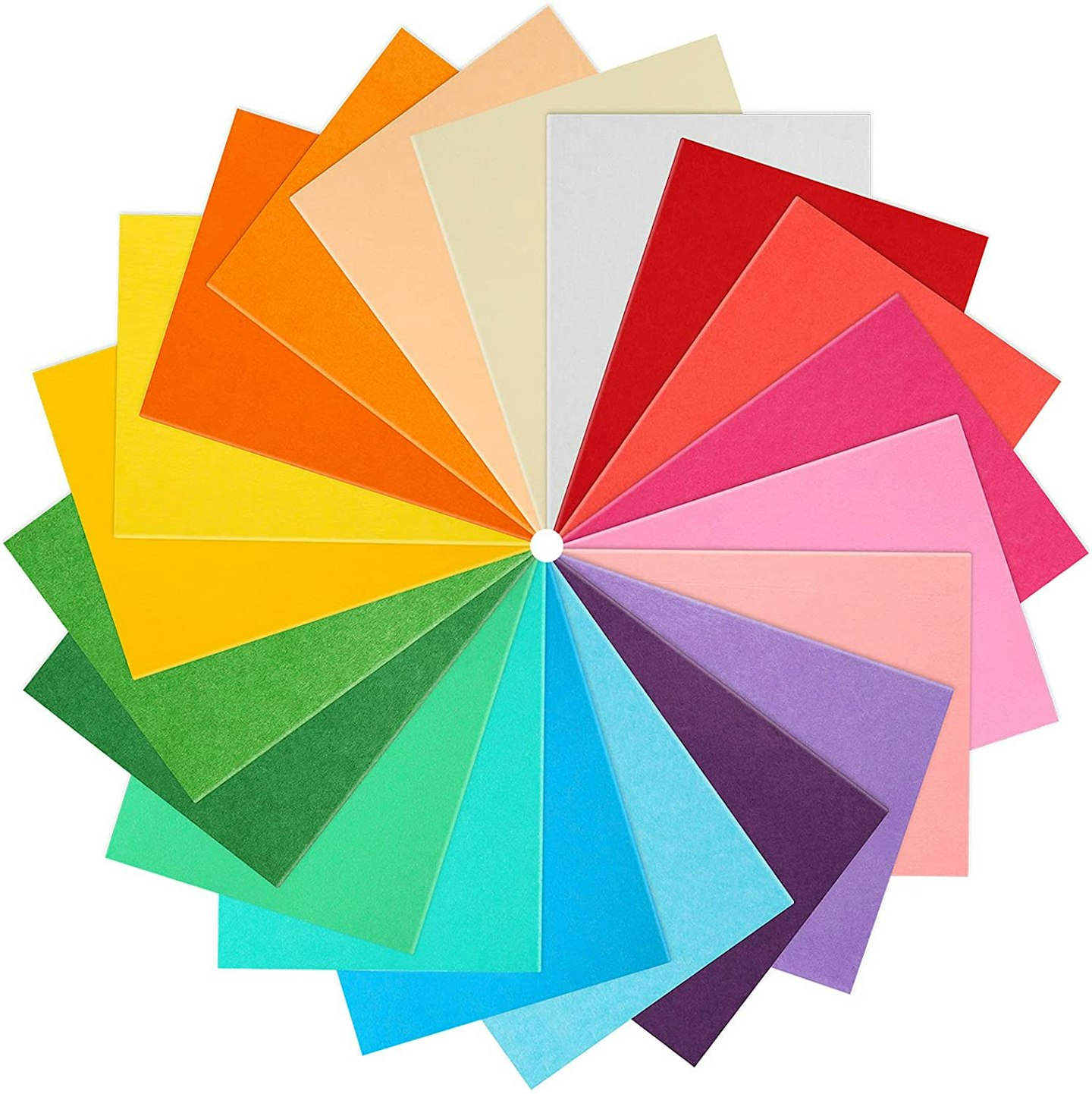 4 of 7
Multi Coloured Tissue Paper
Tissue paper can be used for lots of different crafts and it's easy to flex, shape, fold, glue, and manipulate into whatever you or baby would like.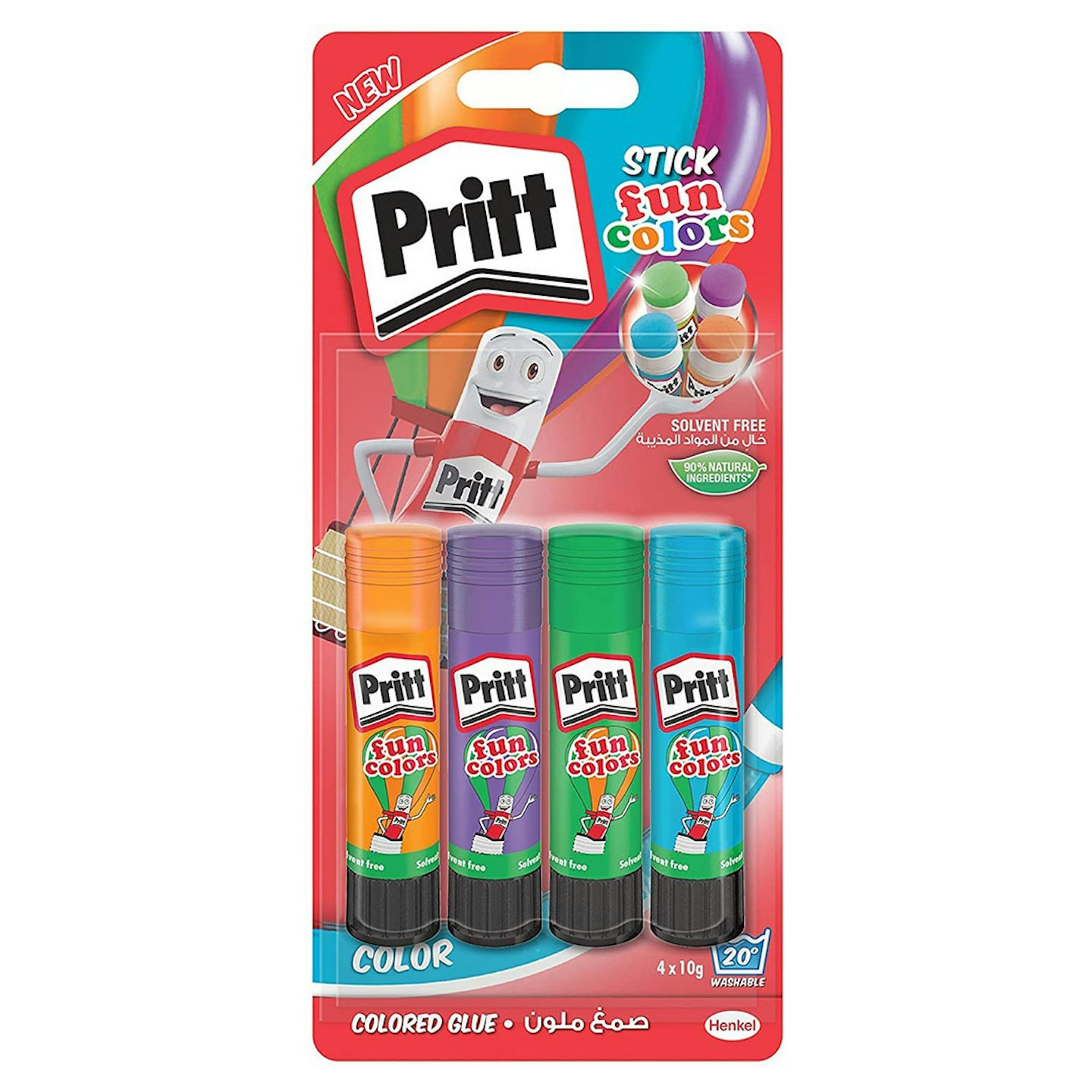 5 of 7
Pritt Rainbow Coloured Glue Sticks
Glue comes in very handy when it comes to crafts and this set of four comes in four bright colours as well as being efficient and long-lasting.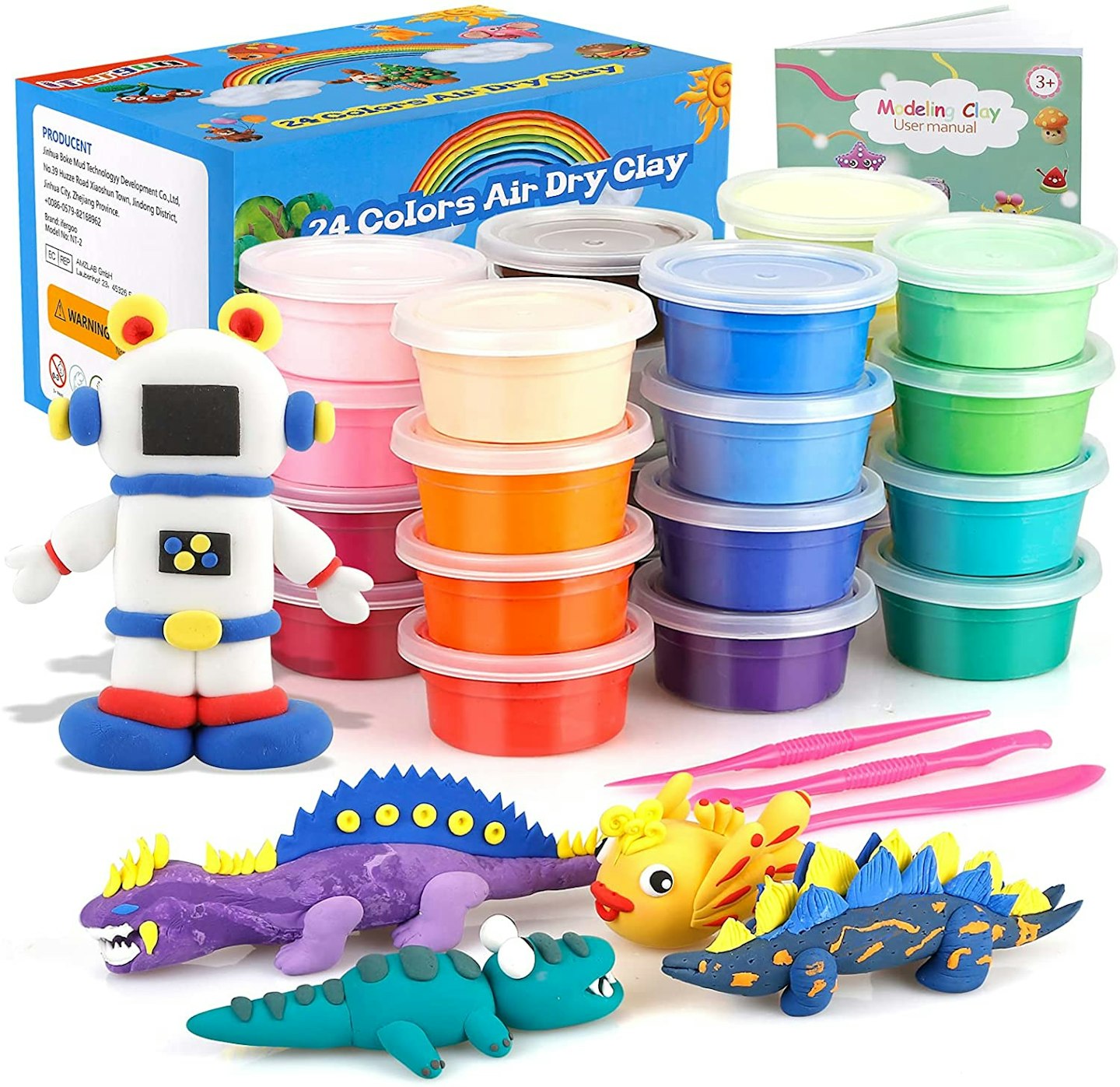 6 of 7
Air Dry Clay
With a whopping 24 different colours to choose from, this air dry clay is soft and flexible, making it easy for small children to shape. It air dries completely in 24 hours so there's no need to bake.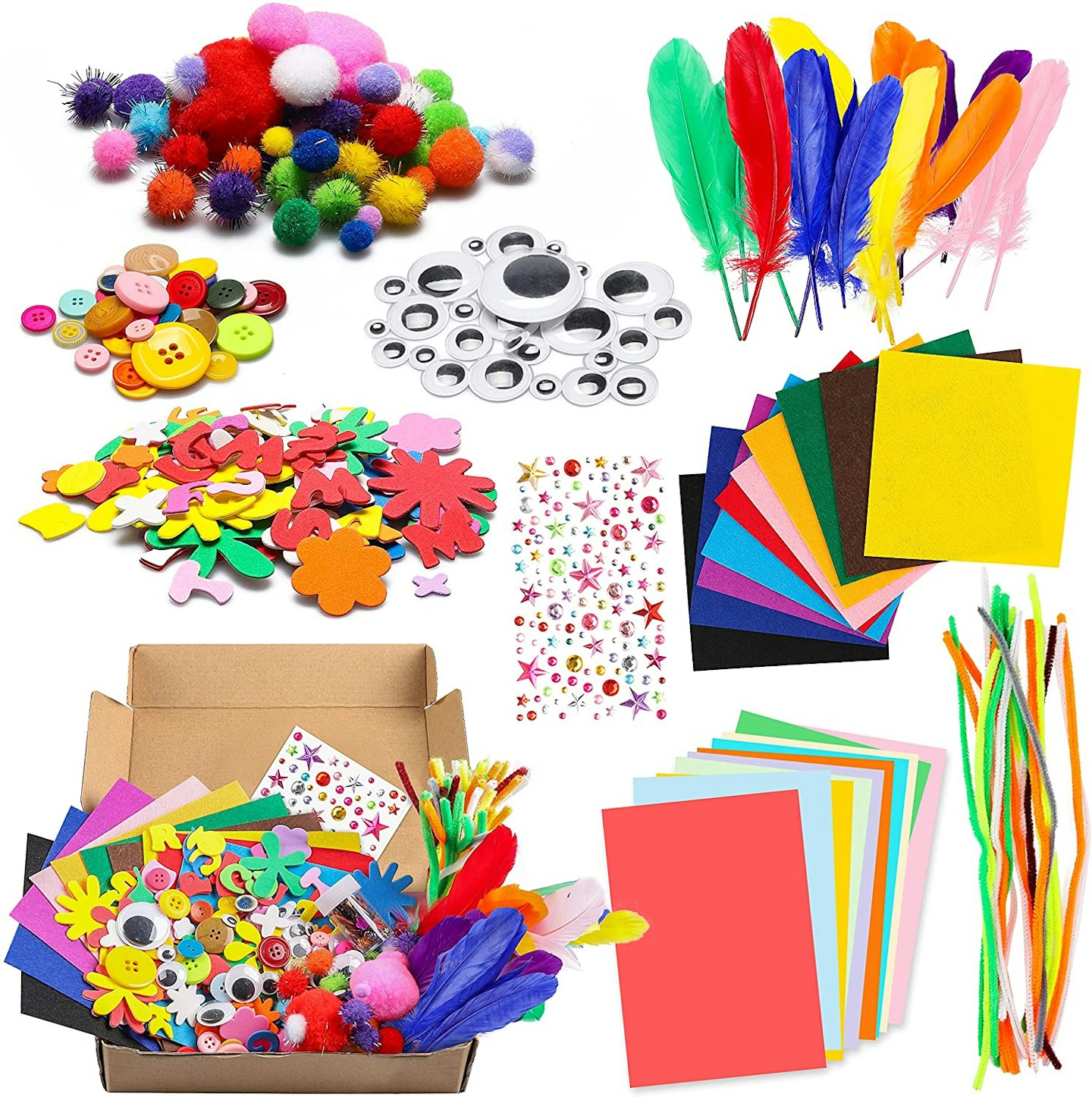 7 of 7
WATINC 1000Pcs kit
This kit is stuffed to brim with craft supplies that will keep you and your youngster busy, including the likes of feathers, stickers, buttons, pipe cleaners and more.
Popular articles to read next