We know that Valentine's Day isn't for everyone but if you do fancy celebrating it - whether that's with your other half, little one or mates - we've gathered together some budget-friendly decorations you can buy that will send hearts aflutter.
SHOP: the best Valentine's decorations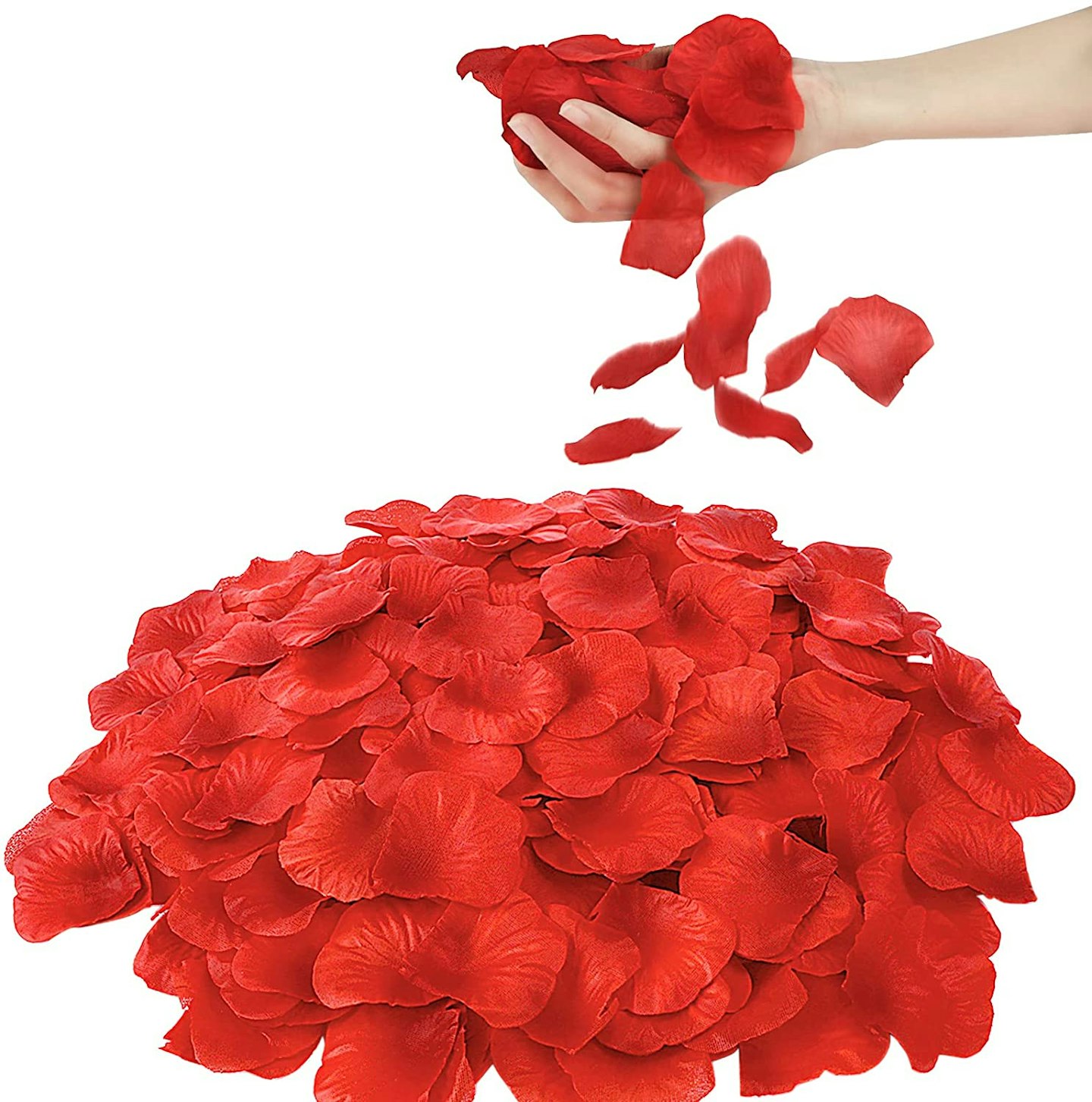 1 of 9
Artificial Rose Petals
Rose petals are as synonymous with Valentine's day as chocolate is, and this pack has so many that you won't know what to do with them!
Review: "Bought for Valentine's. Petals were beautiful and there was just the perfect amount."
2 of 9
Valentines Day Decorations Kit
This bargain set has everything you need to make an impact this Valentines with rose petals, balloons, a garland, table runner and more.
Review: "Decent product, not bad quality and you got 100s of petals. You can do loads with these for a romantic meal or someone's birthday. Great product and reasonable price."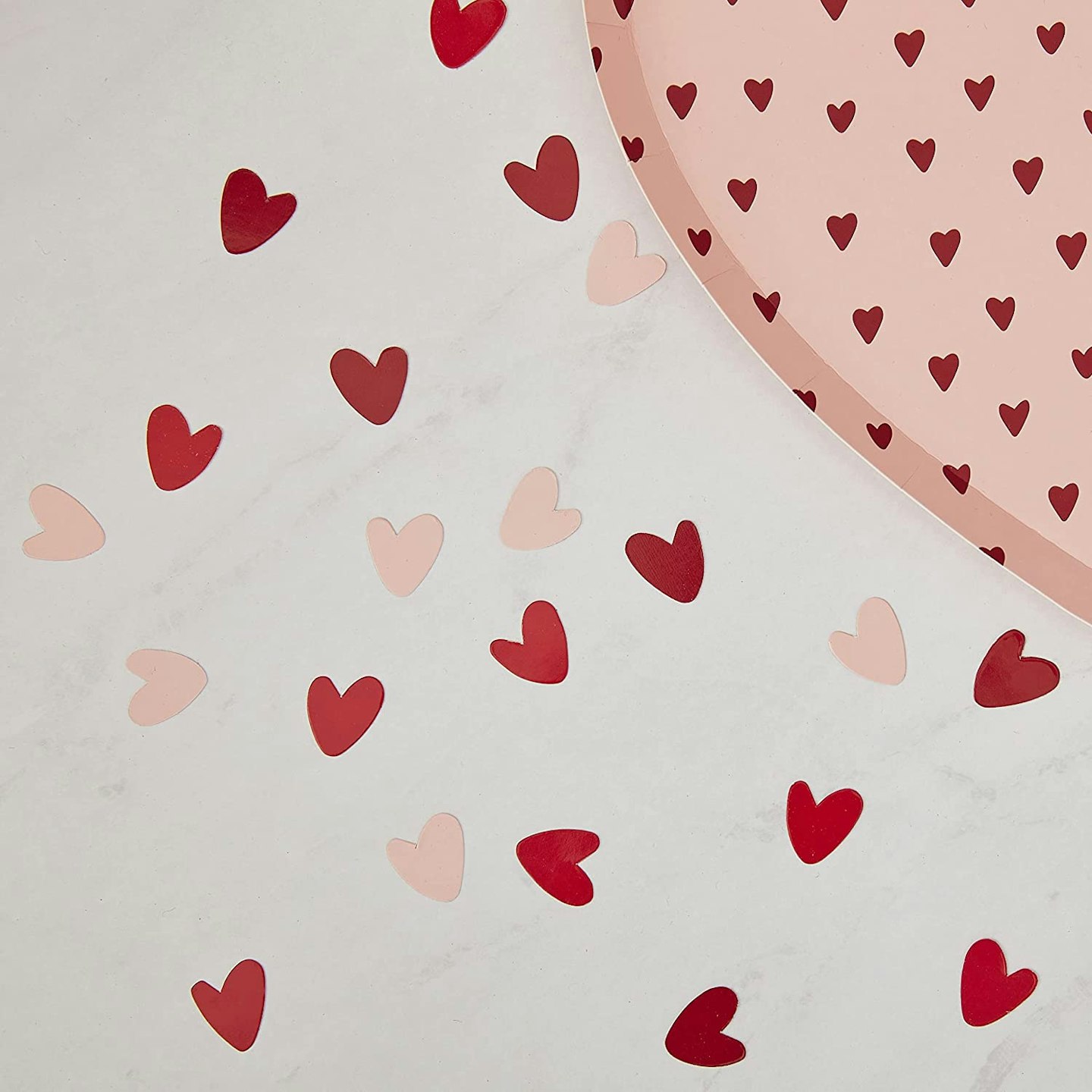 3 of 9
Ginger Ray You & Me Valentines Heart Confetti
Make your table sparkle with this eco-friendly Valentines heart confetti.
4 of 9
Foil Heart Balloons
Suitable for helium or air, this pack of 30 heart balloons are 18 inch and bound to impress.
Review: "Balloons arrived on time and in good condition. Excellent value for the price. Balloons look expensive. Used for both air filled and helium designs."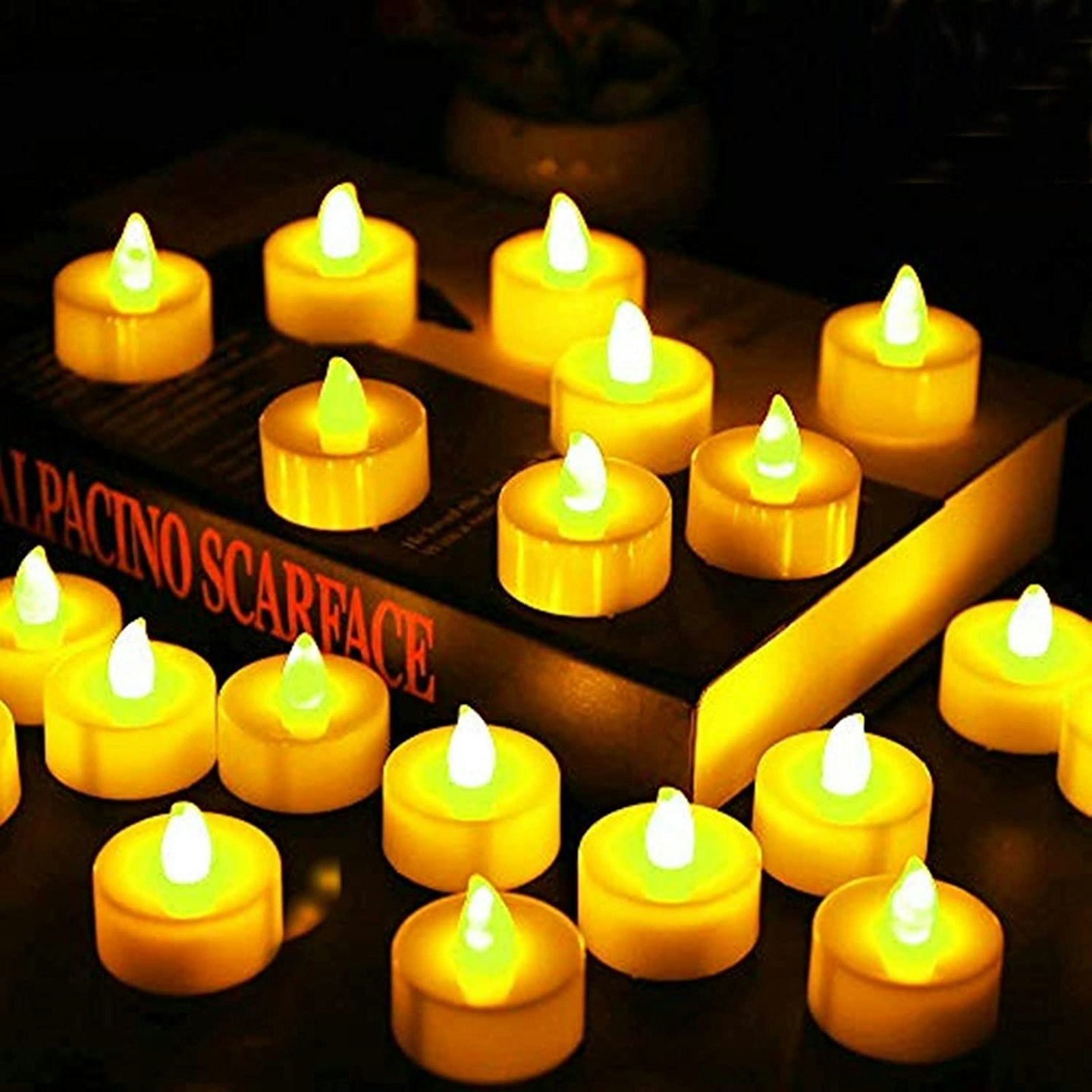 5 of 9
Chipark LED Tea Lights Candles
If you don't fancy the hazard of real tea lights, go fake instead! This pack of 50 has a realistic flickering effect, helping to create a romantic atmosphere.
Review: "Can't fault these tea lights, nice and bright but not too harsh as the light is a nice golden colour."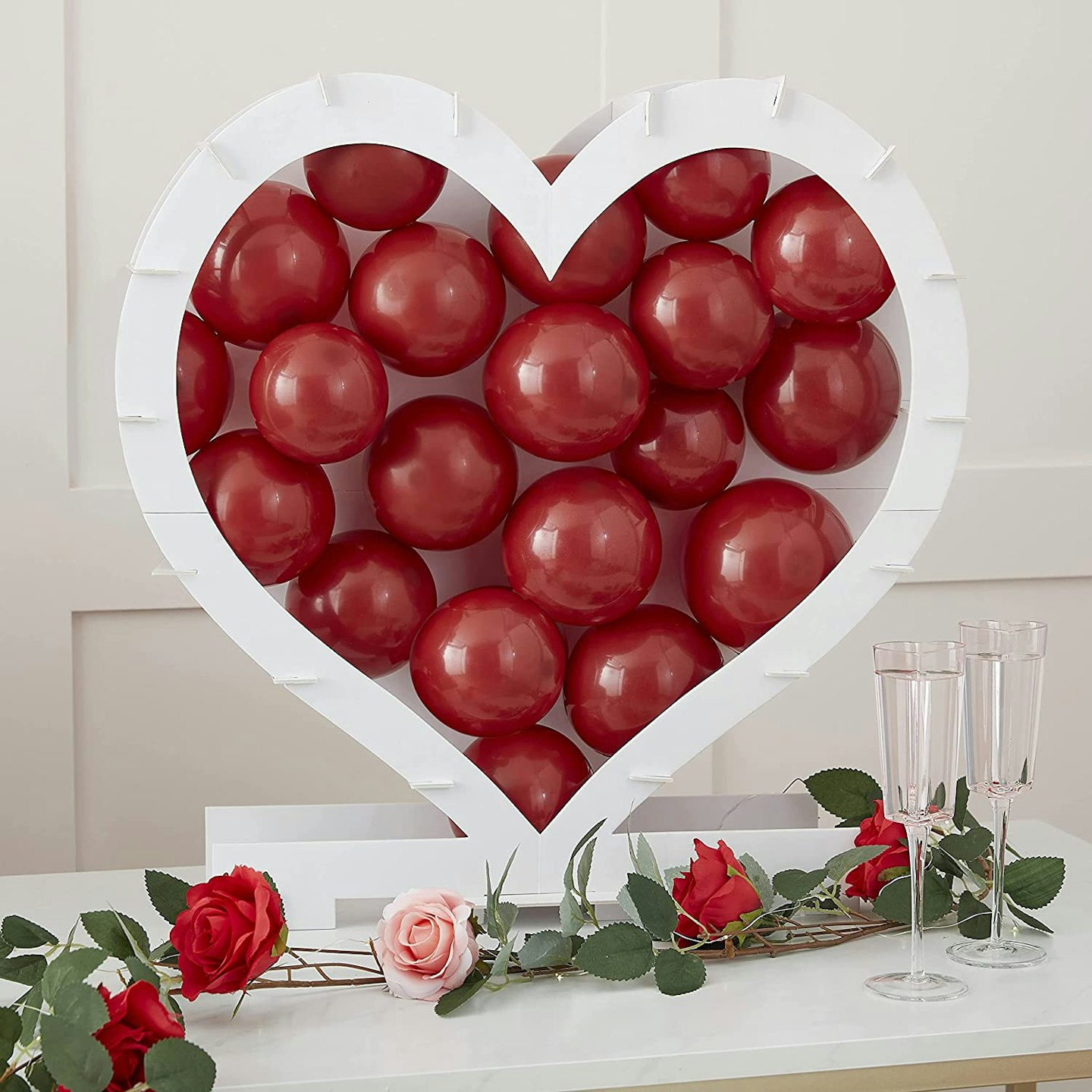 6 of 9
Ginger Ray Valentines Heart Shaped Balloon Mosaic Stand
Light and easy to assemble, this Valentine's balloon stand is guaranteed to add that special personal touch. Simply add your balloons (sold separately).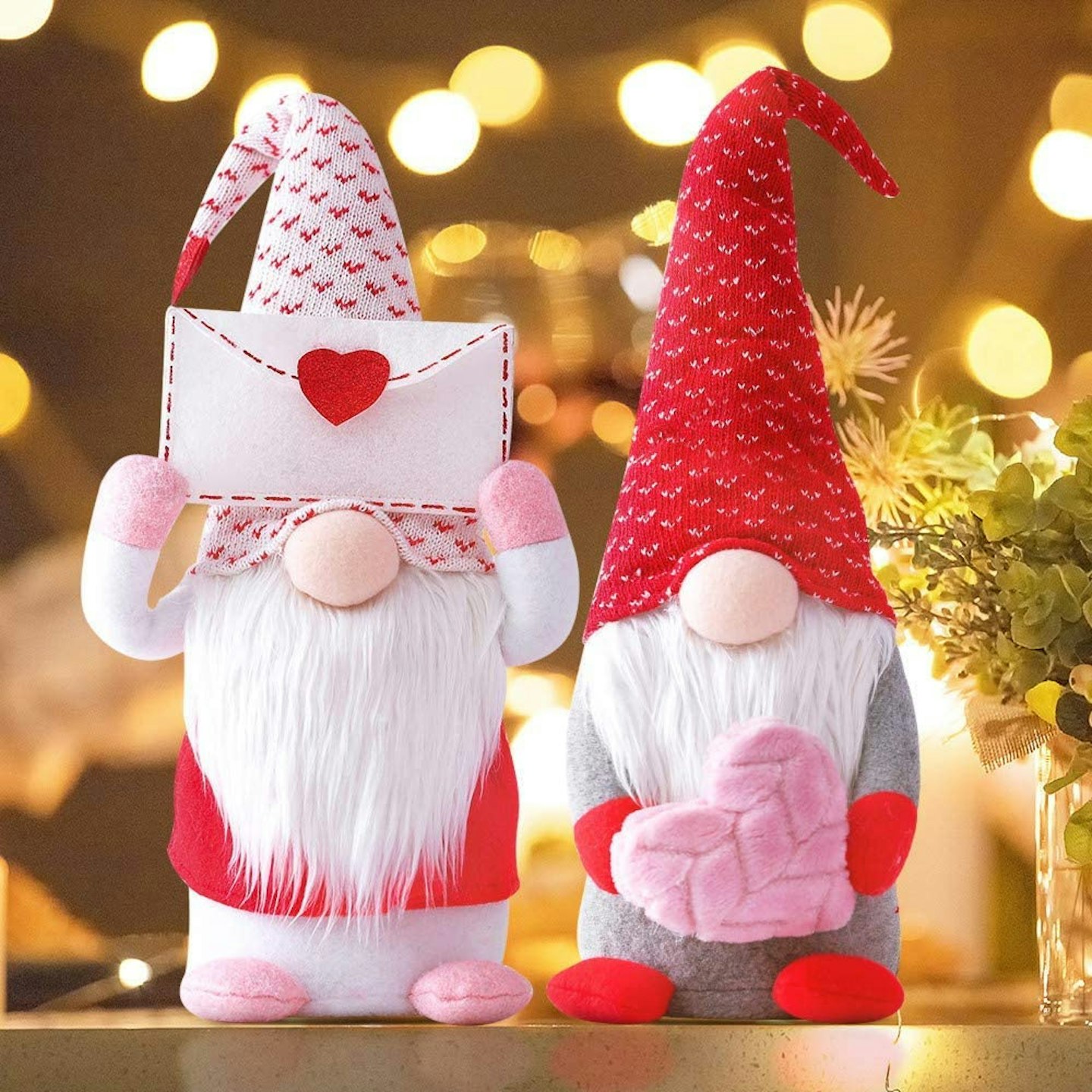 7 of 9
Valentines Day Gonks
Gonk's have grown in popularity over the last couple of years thanks to a certain Stacey Solomon and these Valentines ones are too adorable to miss out on.
Review: "Great gonks. The wife absolutely loves them. No complaints at all."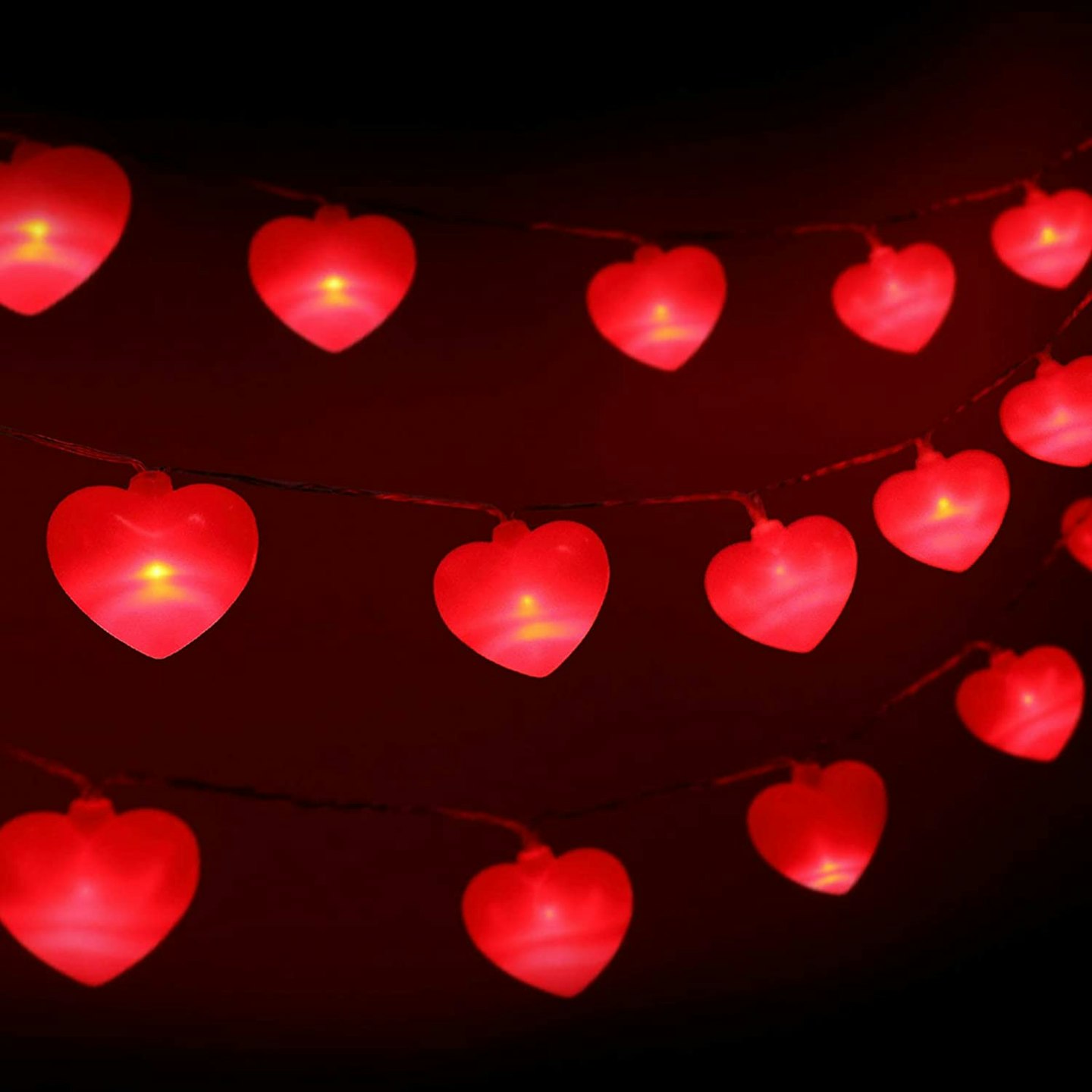 8 of 9
Valentine Heart String Lights
Suitable for both inside and out, these remote control battery operated string lights have two different modes: steady and flashing.
Review: "Lovely lights. My daughter loves them. And they are a brilliant vibrant red colour."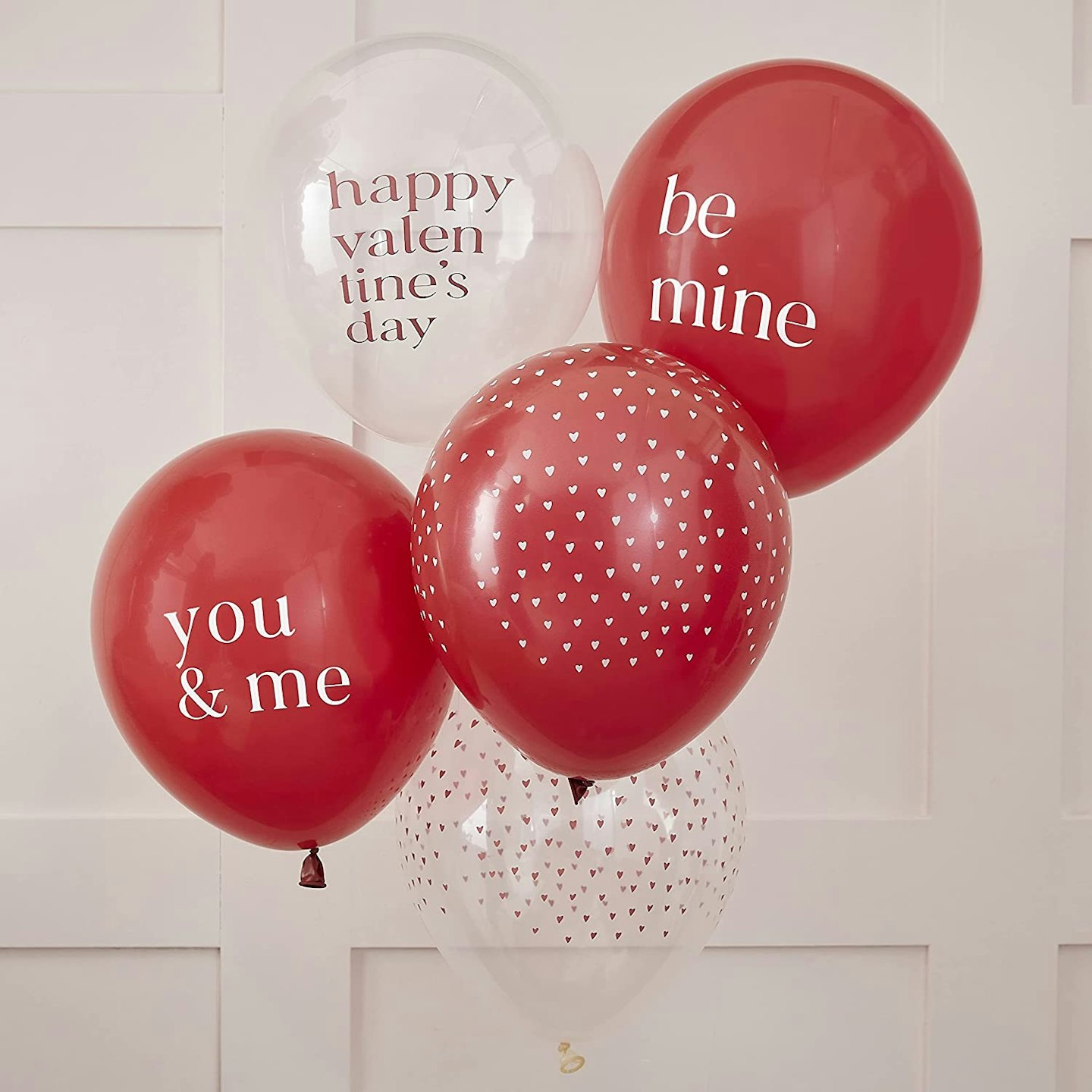 9 of 9
Ginger Ray Happy Valentines Balloons Bundle
Each balloon bundle contains 5 x 12" Balloons, with messages including 'Happy Valentine's Day', 'Be Mine', and 'You & Me'.
Popular articles to read next