We love some easy Mother's Day crafts to do with the kids and there's nothing more heartwarming than receiving a homemade keepsake from your little one. Any mum will know how special anything their child makes is to them, even if you don't always know exactly what it's supposed to be, especially if it's a gift on their first ever Mother's Day!
While Mother's Day gifts are nice and all, they can cost a fair amount these days so we're taking it DIY this year. Not only is a handmade gift much more thoughtful, but kids will also love getting stuck into these easy craft ideas that will make the perfect gifts for Mother's Day!
Whether you're planning on heading out for a spot of afternoon tea or you're spending your weekend staying cosy with your tots indoors, we've put together some fun DIY Mother's Day inspired craft ideas for you to do with your little ones on the day or to gift your favourite mums.
Mother's Day rocks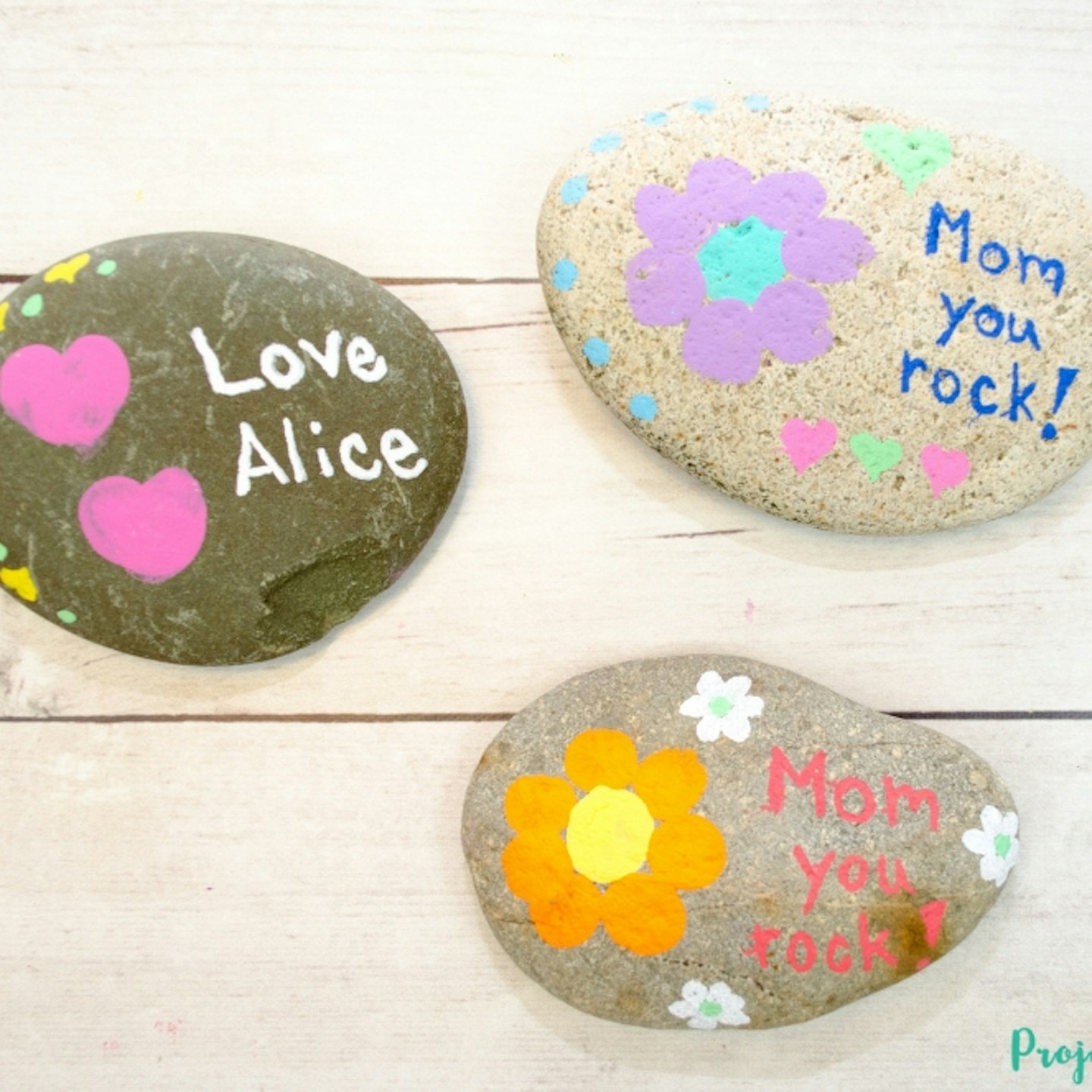 We love the idea of using these personalised stones as paper weights or on outside window sills. First go out and pick the perfect stone to paint on. Then all you need are some acrylic paints and brushes (and maybe some old newspaper sheets to protect your table) and you and your kids can create a thoughtful design on the stone. Find the full instructions here.
Tulip towels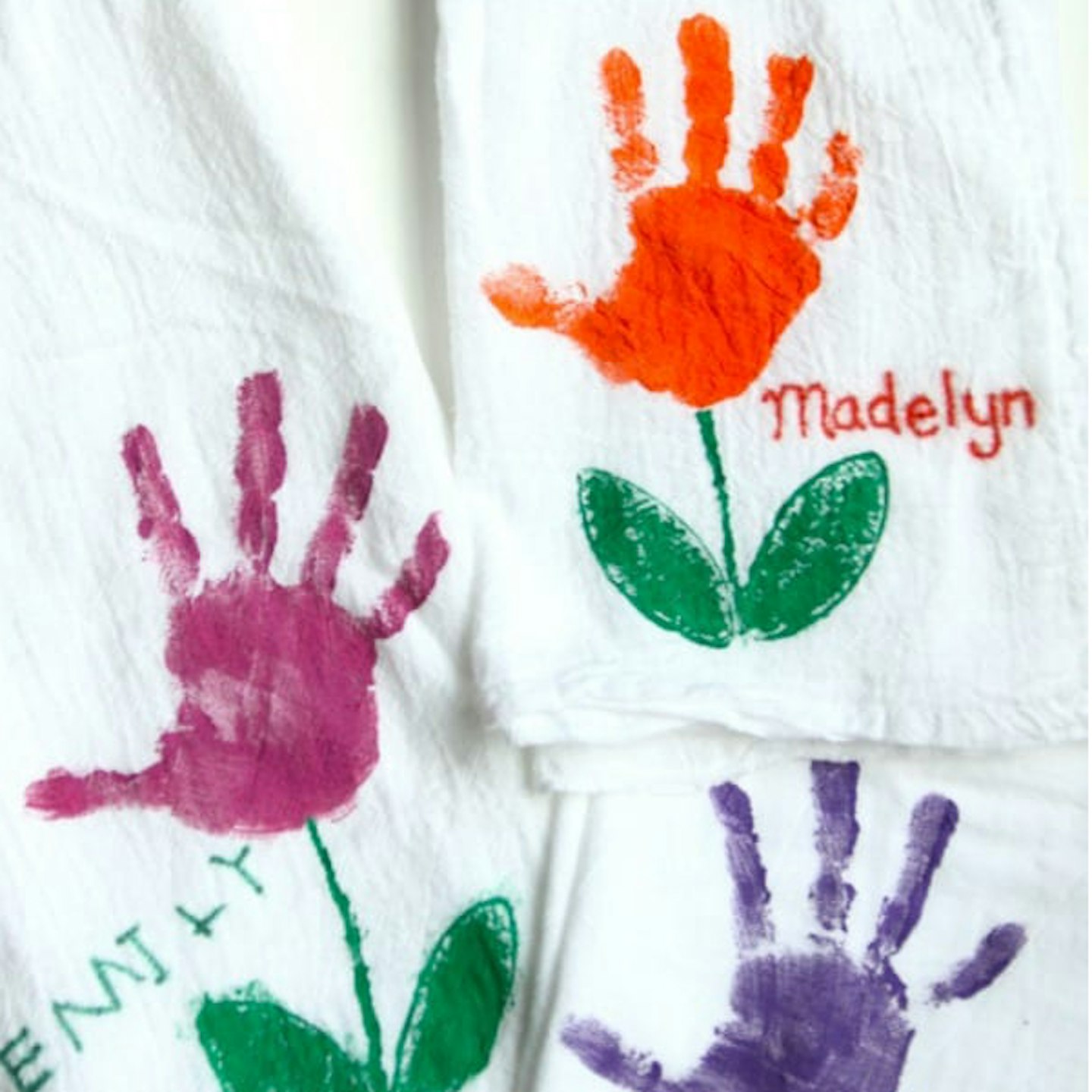 You can never have too many tea towels and we think mums and grandmas will love these personalised tea towels made using handprints to create handprint flowers. You'll need some plain white tea towels and fabric paint to get you started with this make. Find the full instructions here.
Flowers and vase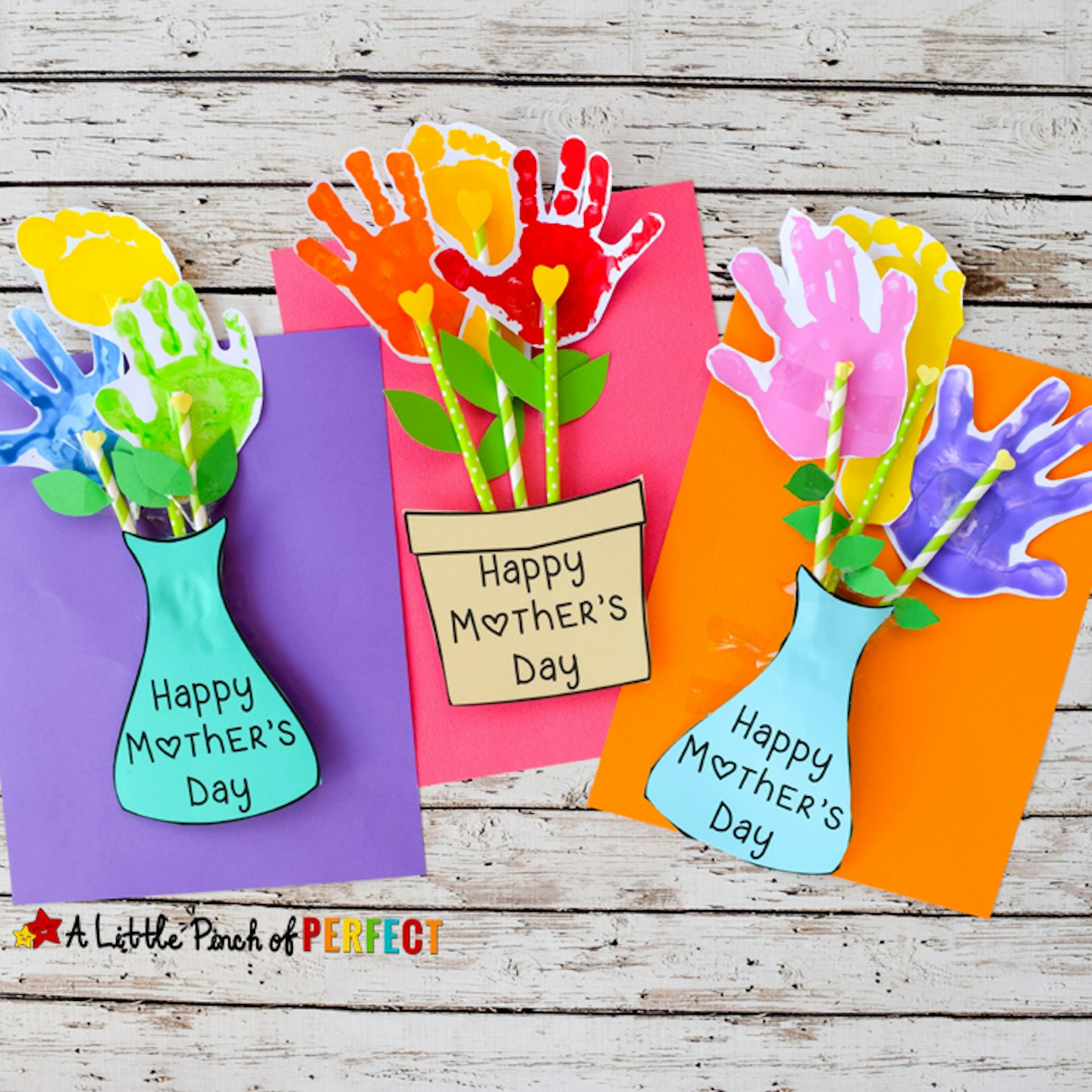 Although a delivery of flowers on Mother's Day is always a lovely gift to receive, it's always a bit sad when they die and they never last long enough. These DIY flowers and vases are not only a lovely craft to make, they'll brighten up your day, everyday and never look droopy! All you'll need is some basic craft supplies including colourful card, scissors, paints, paper straws, glue and marker pens. Find the full instructions here.
Hand flower bouquet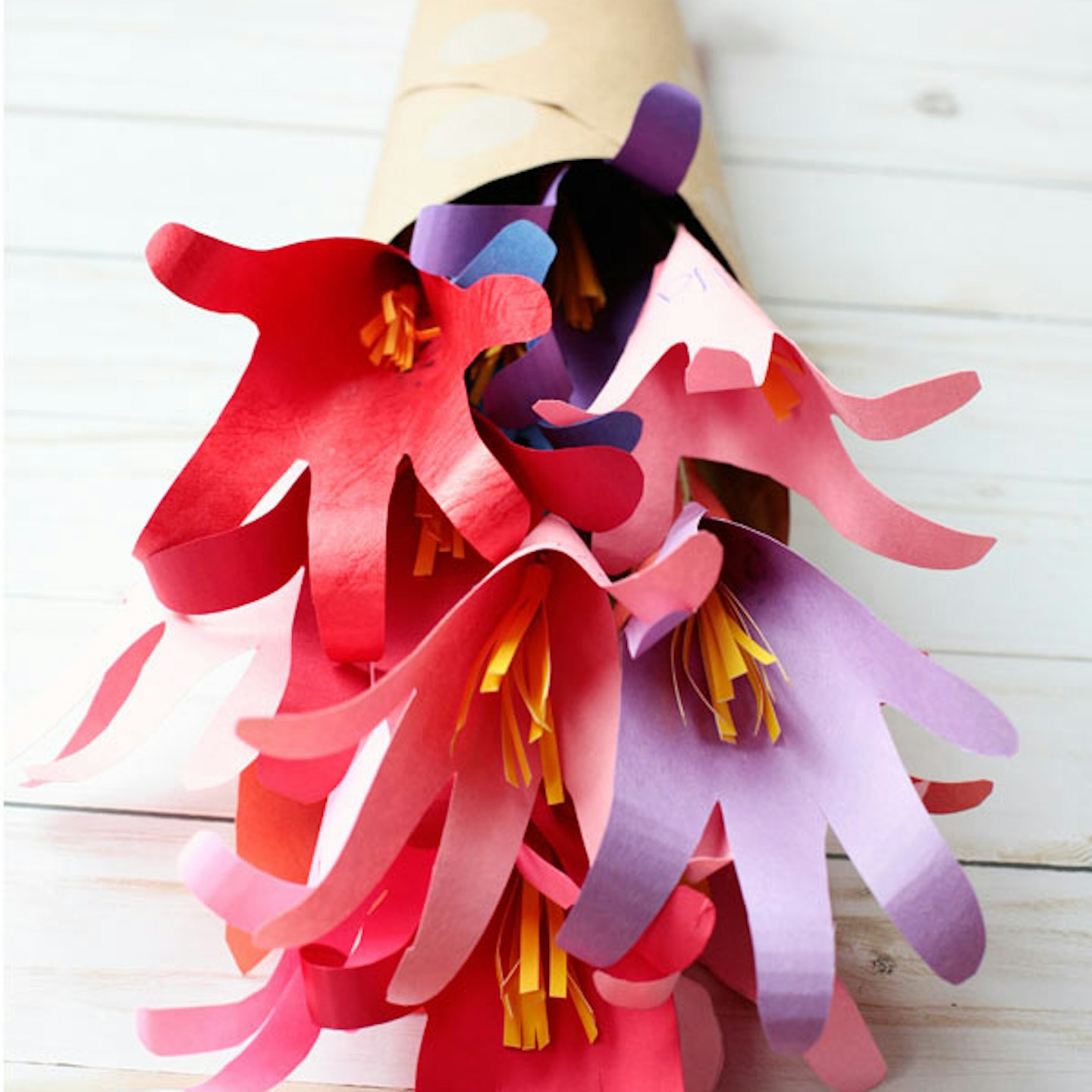 There's something extra special about this bouquet, and that's the fact that the flowers are the shape of little hand prints! Ask each child to write their name on their hand print flower so mum can easily see which flower belongs to who. You'll need a steady hand and some cutting skills for this one as well as lots of different coloured card! Find the full instructions here.
Thumbprint plant pots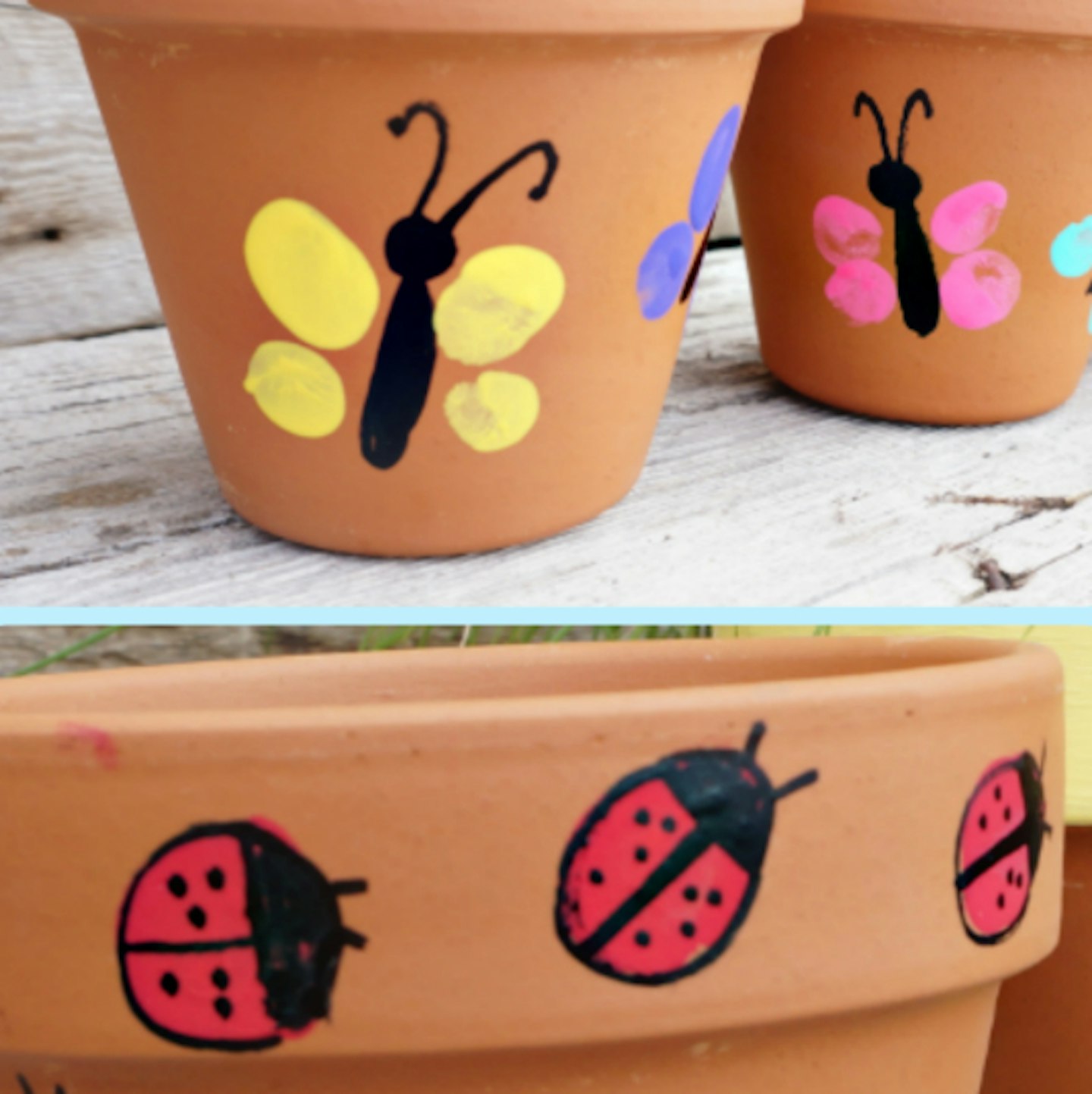 Ideal for green fingered mums - decorate some adorable mini plant pots with some tiny thumbprints to create some personalised insect designs. You'll just need some plain terracotta pots and some bright paints. Find the full instructions here.
Flower pot cards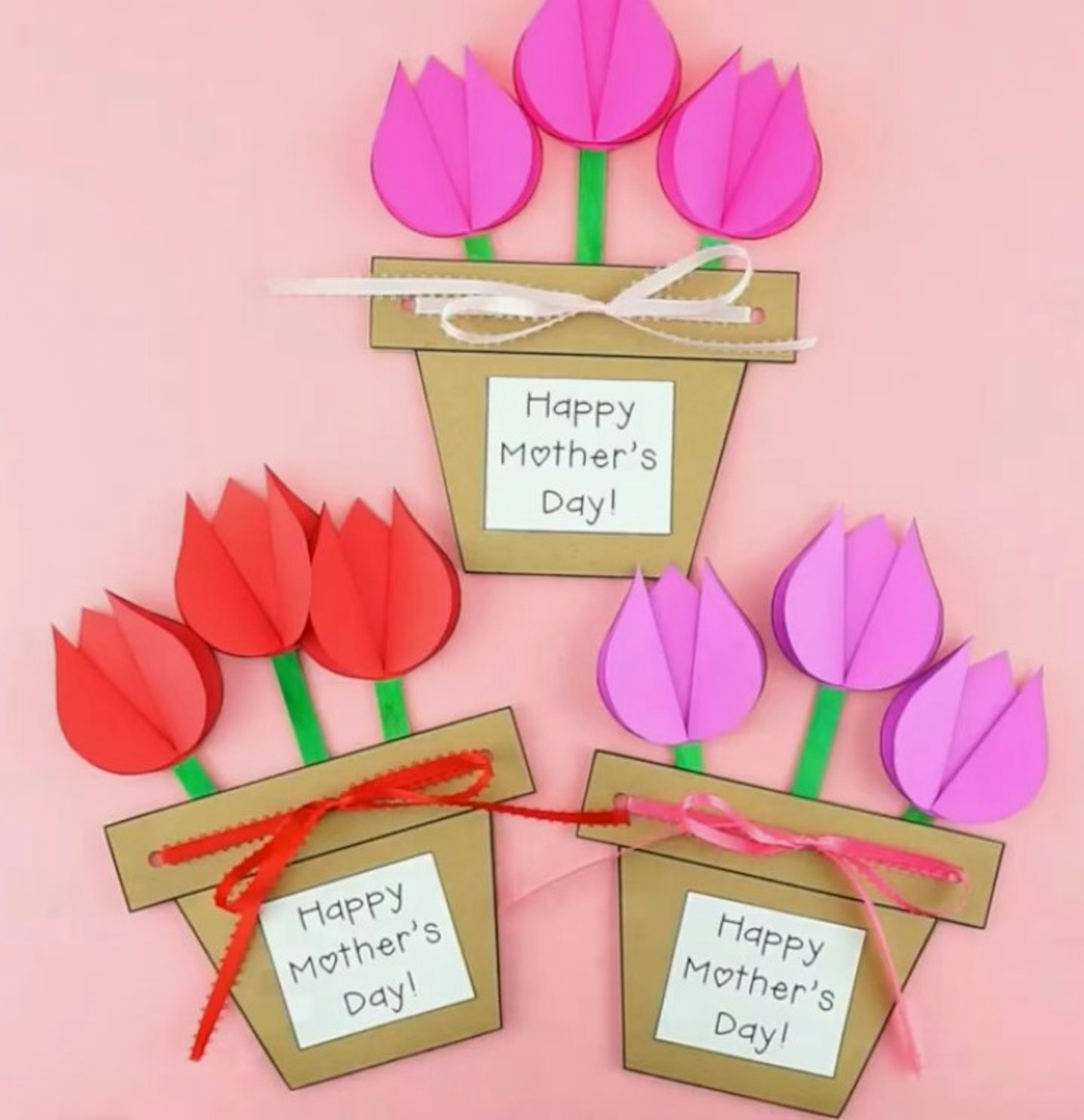 These adorable tulips make a lovely gift and card in one. When you undo the little ribbon bow, mum will find a sweet Mother's Day message they can cherish forever. All you'll need is some bright card, scissors, a marker pen and some ribbon. Find the full instructions here.
You are my sunshine canvas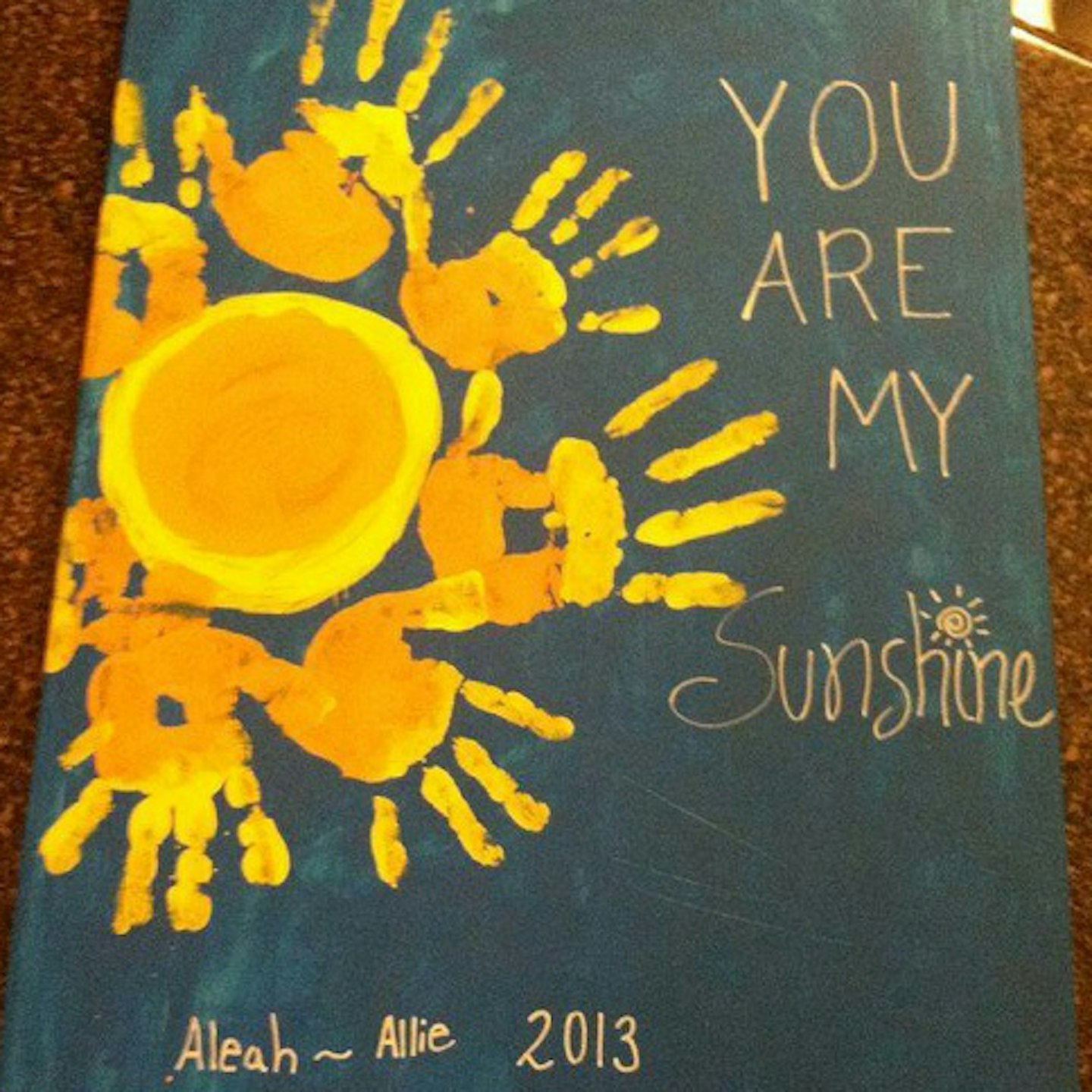 Inspired by the nursery rhyme, this lovely canvas can be hung up in the home to add some light to each day. Even the smallest of babies can help out with this one and it can easily be done on paper if you don't have a canvas. Find the full instructions here.
Glass magnets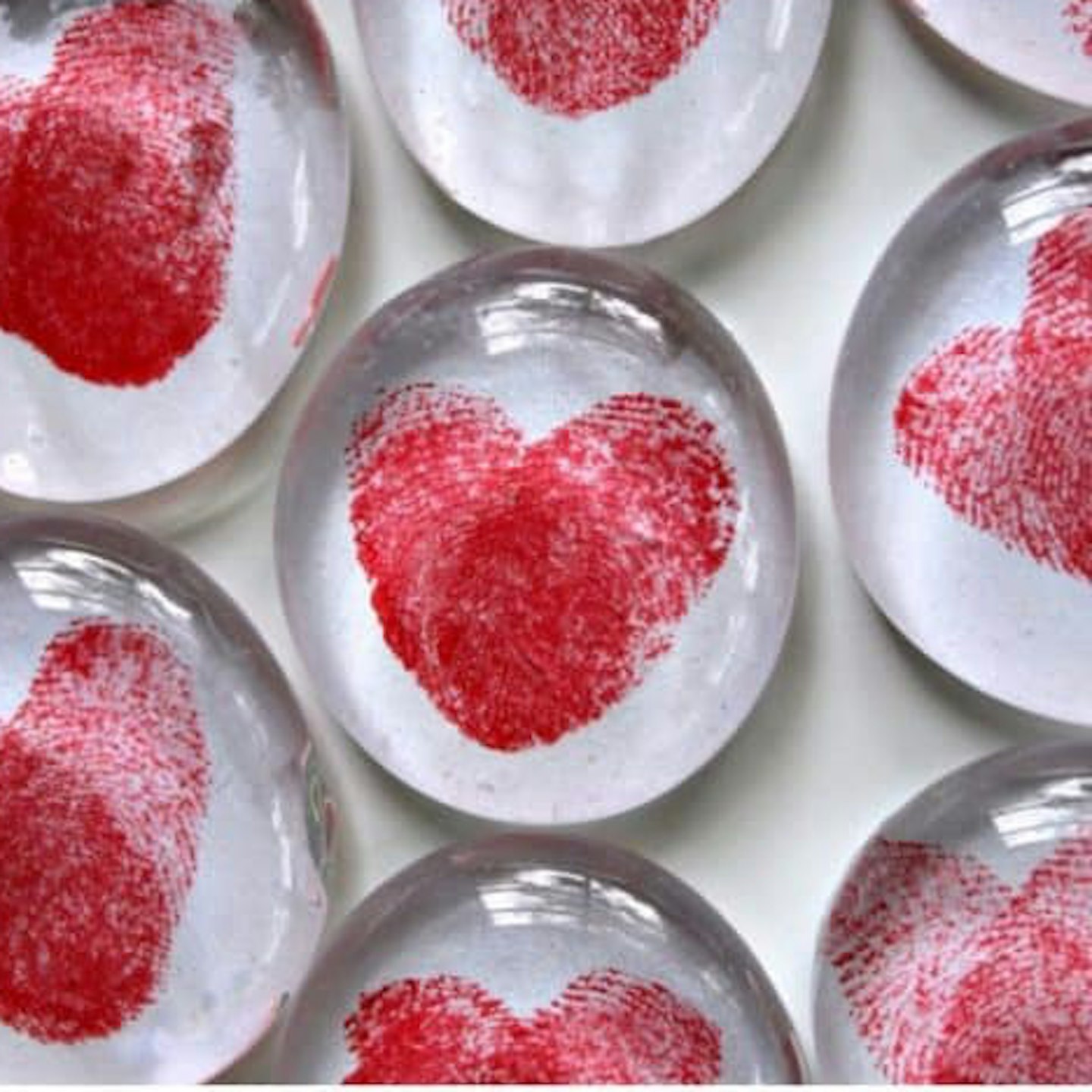 These lovely keepsake magnets look adorable on any fridge or magnetic board and once you've mastered the art of making them, they make lovely gifts for any special occasion. You'll probably need to head to a large craft store to find everything you need for this project to buy the glass gems, craft magnets and ink pad. Find the full instructions here.
Egg carton flowers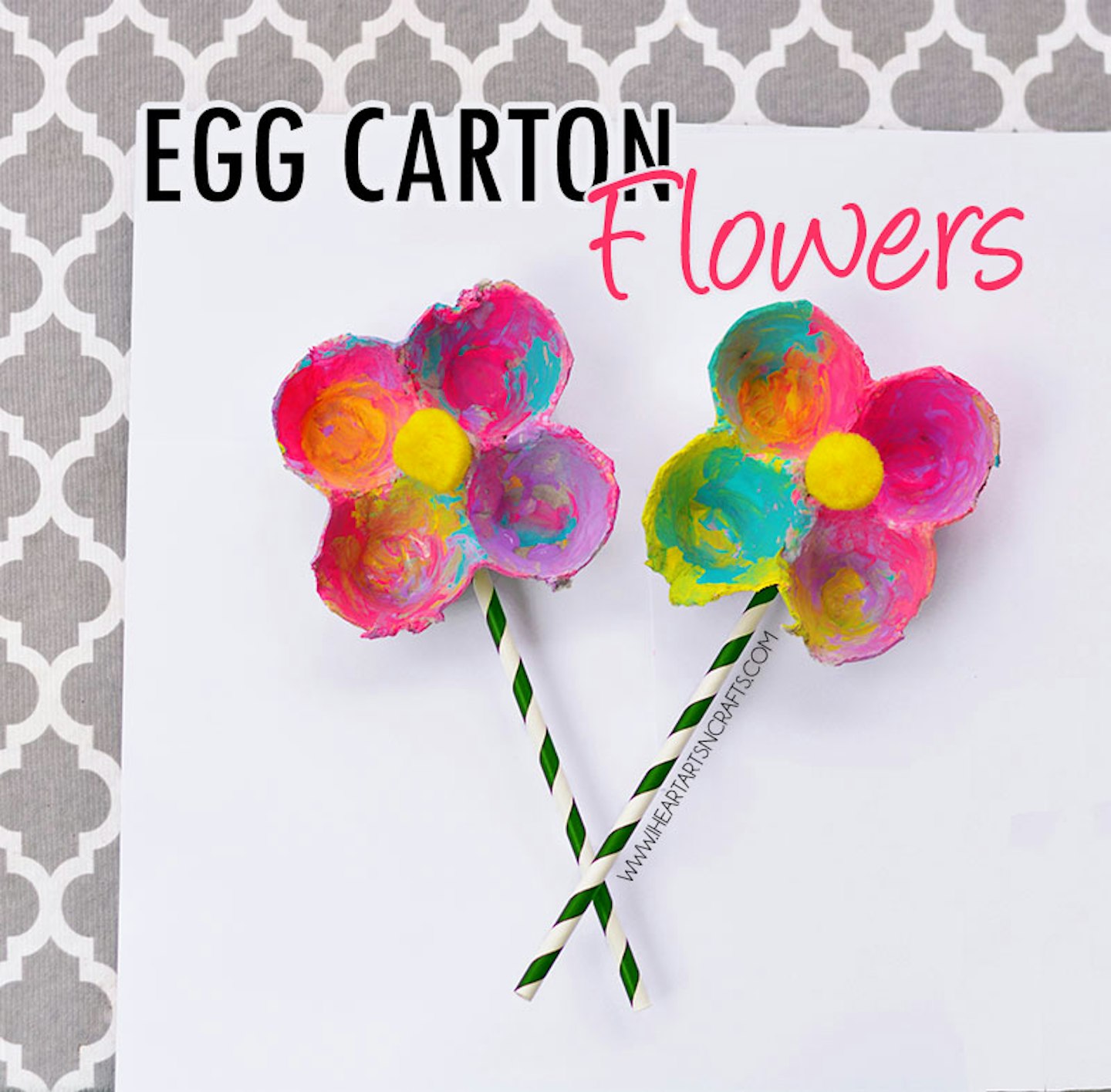 Use up your old egg cartons by making these adorable flowers on straws! They'd look so cute sitting in a small jar or vase on the kitchen window sill and all you need is some paints, old egg cartons and paper straws! Find the full instructions here.
Love you this much hand prints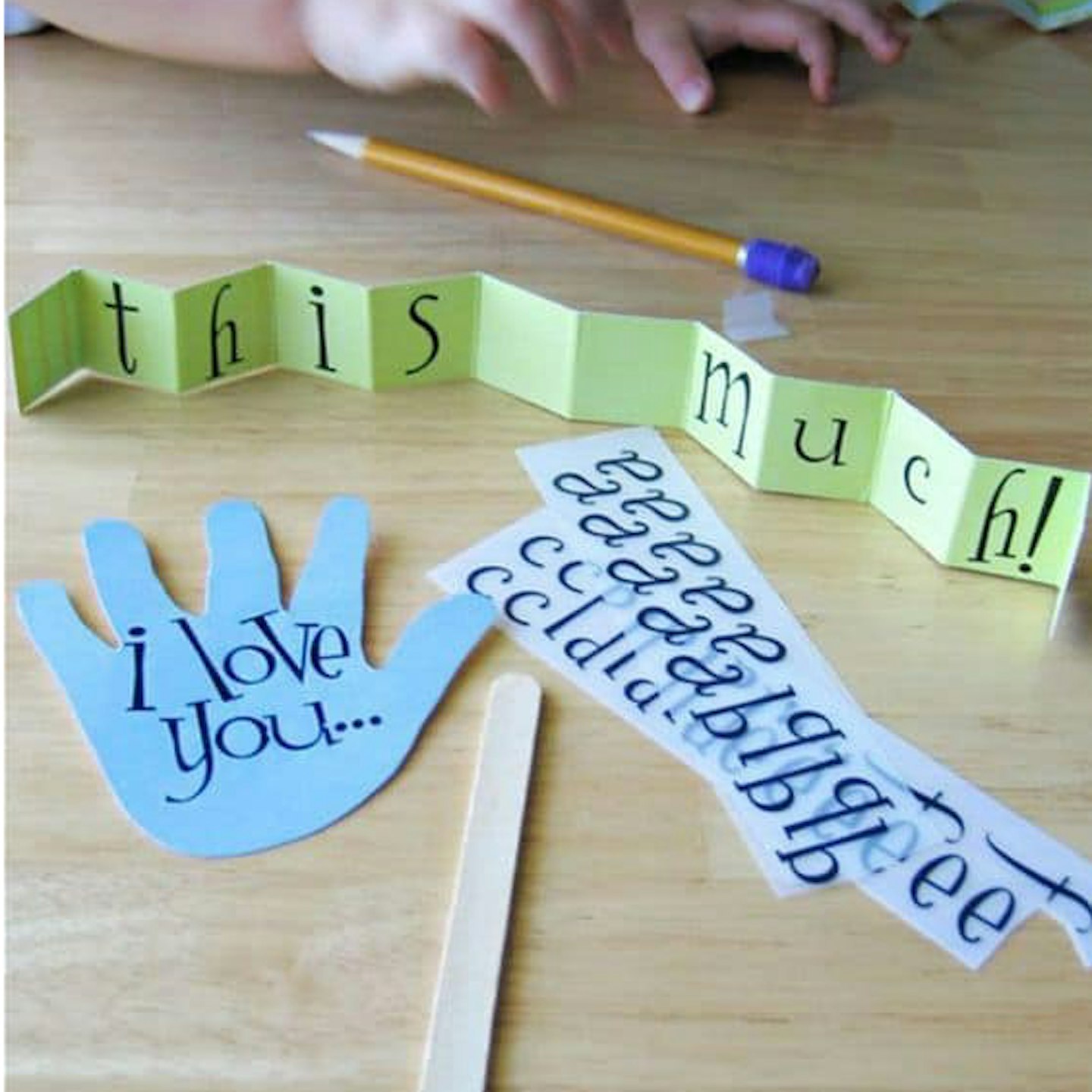 We love this adorable 'we love you this much' craft project that provides the perfect way of saying I love you to mummy. It's ideal if you don't fancy getting the paints out and requires only a few simple craft items you should find around your house. Find the full instructions here.