We all love the likes of James Bond and Spy Kids - so it's no surprise that our children want to get their hands on detective and spy kits when they can.
Whether you want a kit filled with gadgets or just a simple dress up for those detective parties, we've got the best spy kits and gift sets right here. You can grab sets with technological code breakers in mind, or keep it simple with ID badges and magnifying glasses. In no time they'll be breaking codes and working out the clues.
What do I need for a spy kit?
You can grab various spy kits from retailers like Amazon, John Lewis and more. What you'll want to look out for in those detective sets really depends on what you're wanting to use the spy sets for.
If you want an activity day with your spy kit, many come with games and activities included in them, so your child can get to work with the exciting kit you've just bought. On the other hand, you can get loads of kits with accessories and outfits so that your child looks the part. Both are perfect for gifting but it depends on what you really want.
Classic spy kits usually include tools like glasses, a magnifying glass, a hat and coat (think Sherlock Holmes-style), cameras, walkie-talkies and more.
Just so you know, while we may receive a commission for purchases made through links, we never allow this to influence product selections.
The best spy kits for kids UK 2021
1 of 11
CREDIT: John Lewos
John Lewis & Partners Spy Mission Kit
Just pop this John Lewis Spy Kit onto your arm and off you go! Your child will be cracking codes and top-secret papers in no time. It includes a secret listener, torch, magnifier and telescope - developing storytelling skills and hand-to-eye coordination. For less than £20 its simple and effective.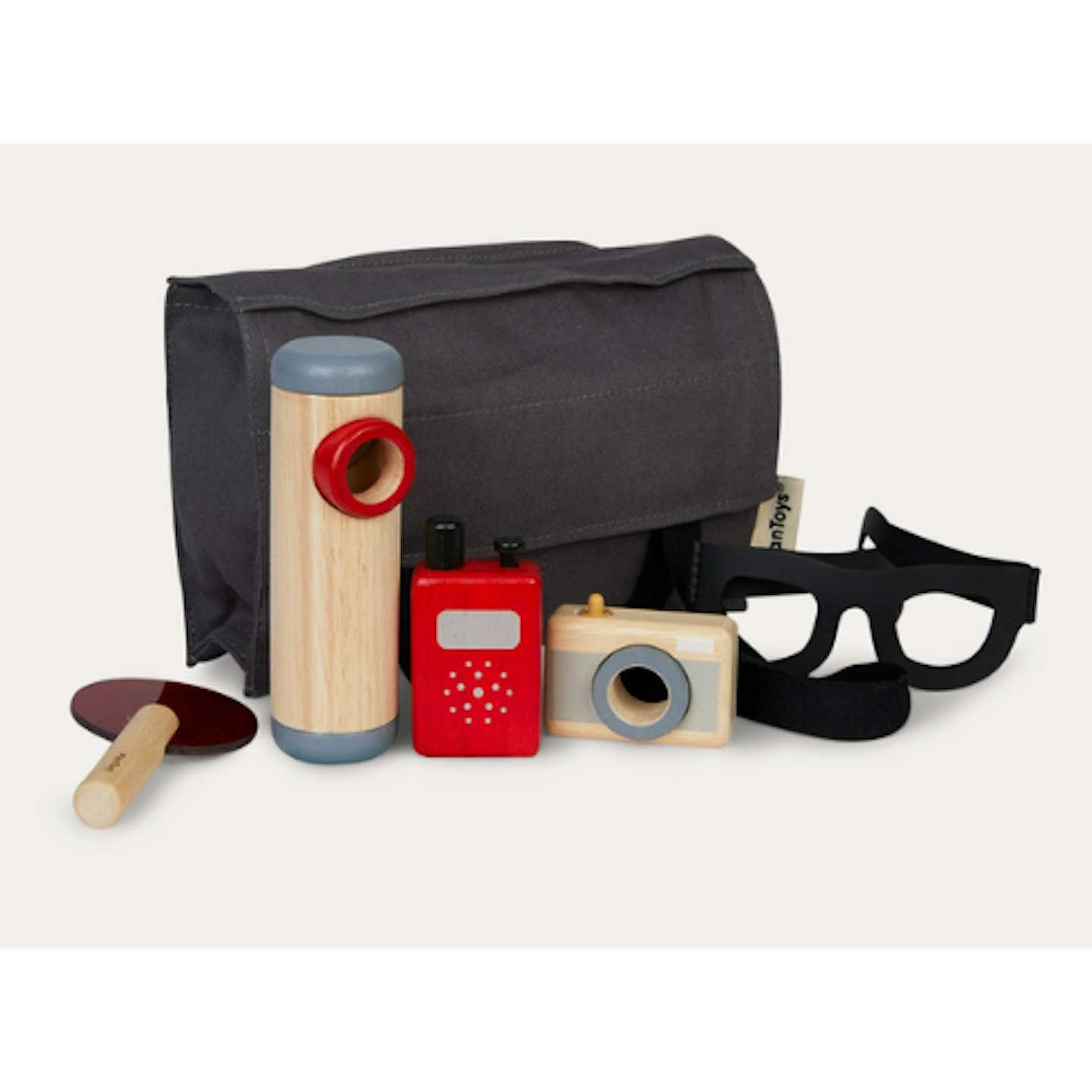 2 of 11
CREDIT: Kidly
Kidly Detective Set
A great detective set made with younger kids in mind, it has everything from a wooden walkie talkie and camera to newspapers, disguise glasses and a bag to hold everything in. Made from sustainable rubber wood, cotton canvas and non-toxic water based dyes, this is great for any child over the age of three.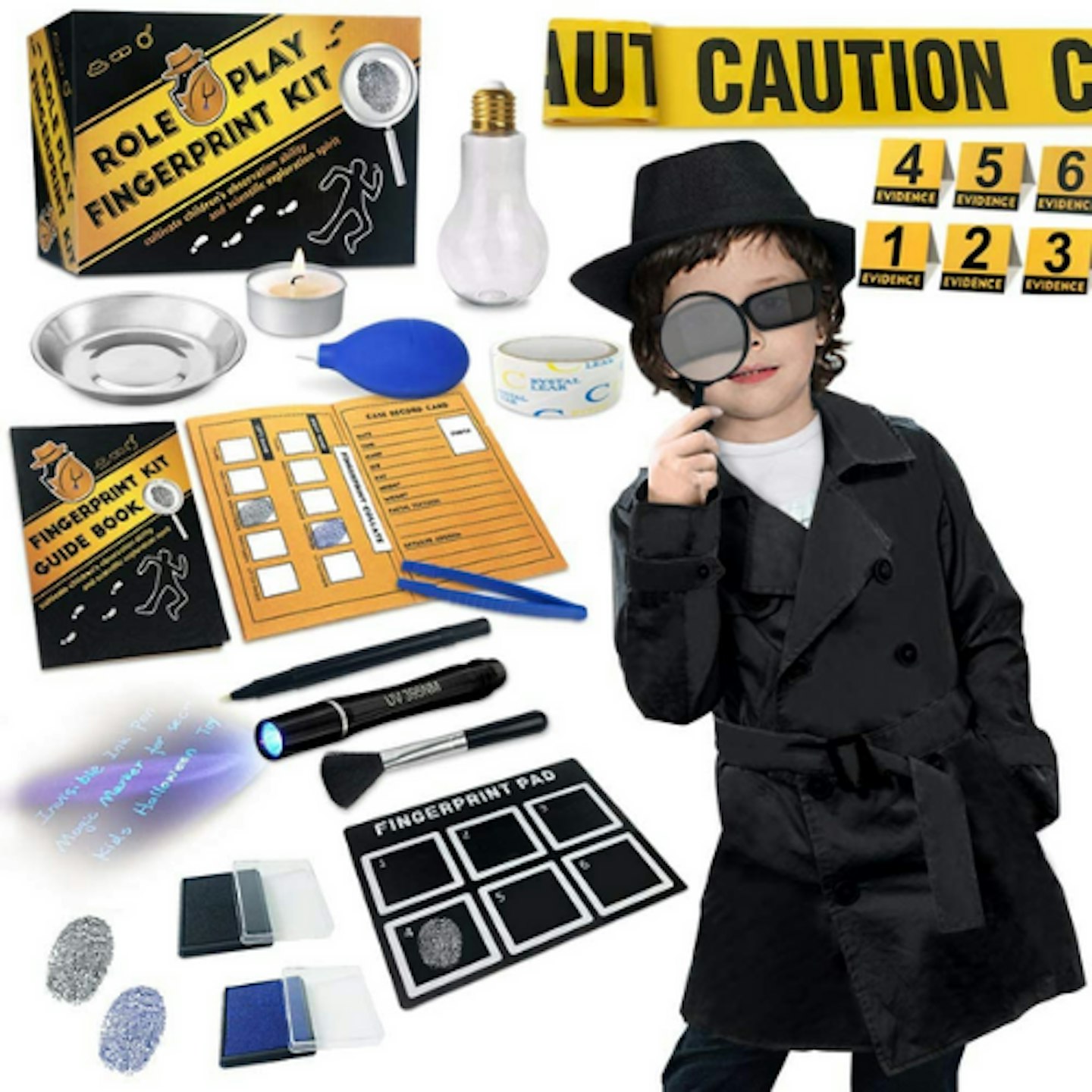 3 of 11
CREDIT: Amazon
UNGLINGA Spy Kit for Kids Detective
If you're going to be setting up a huge detective activity, or your child is really into roleplay, this UNGLINGA spy kit pulls out all the stops. Your child can be analysing fingerprints, using invisible ink and taping off their evidence. You'll be having a full day of activity to play with.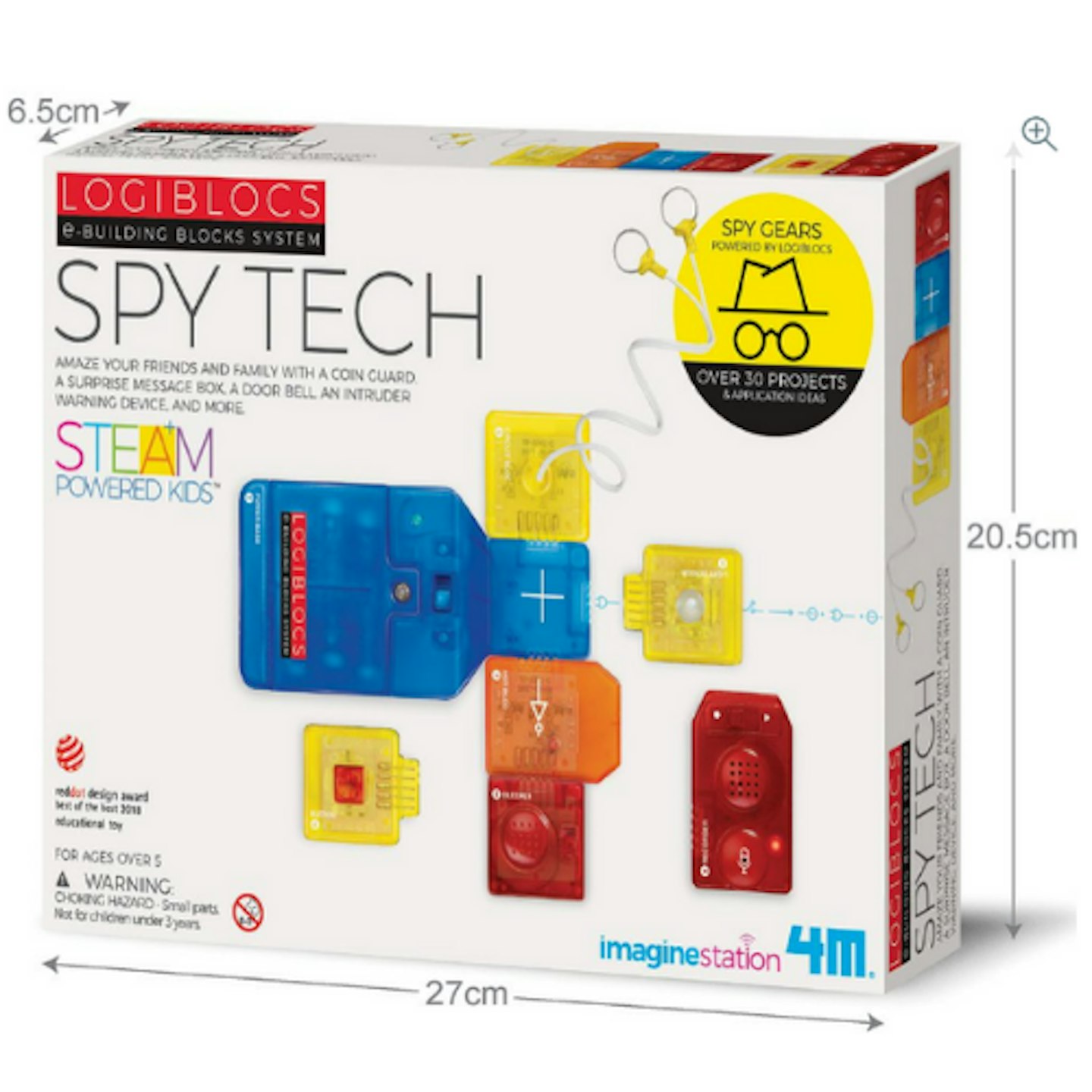 4 of 11
CREDIT: Currys
LOGIBLOCS Spy Tech Science Kit
Want to get more techy? This LOGIBLOCKS kit will have your child wowing visitors and friends. There are over 30 projects you can play with in this kit including surprise messages, morse code and intruder alarms. For over the ages of five.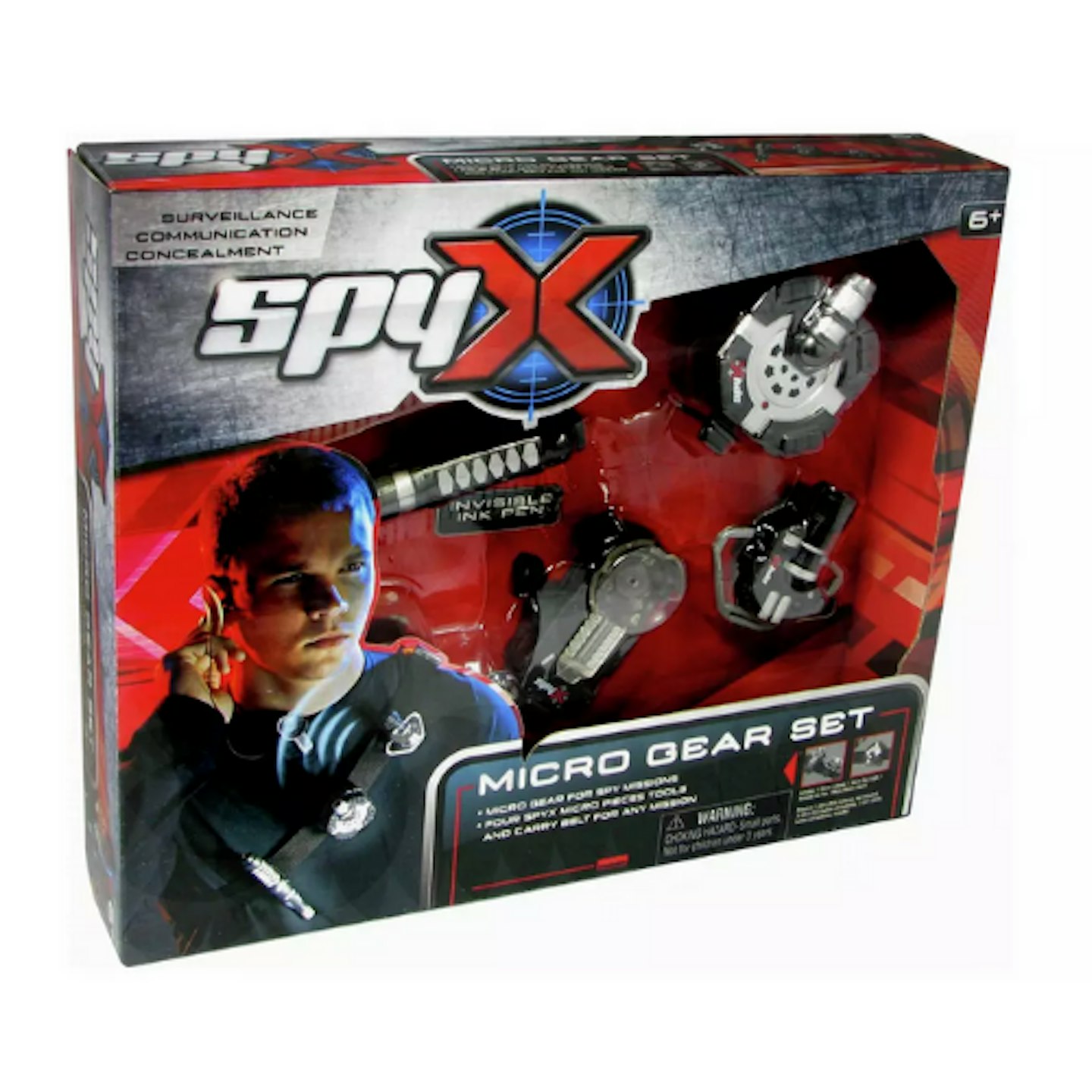 5 of 11
CREDIT: Argos
Spy X Micro Spy Gear Set
This Spy X Micro Set is easy to carry, featuring a utility belt with four spy tools including a spy light, invisible ink pen, motion alarm and micro listener (with an ear piece to go with it!). Your child can pretend to be the top surveillance spy and use all the gear wherever they want to go. You'll need some extra AAA batteries to get full use of this spy kit.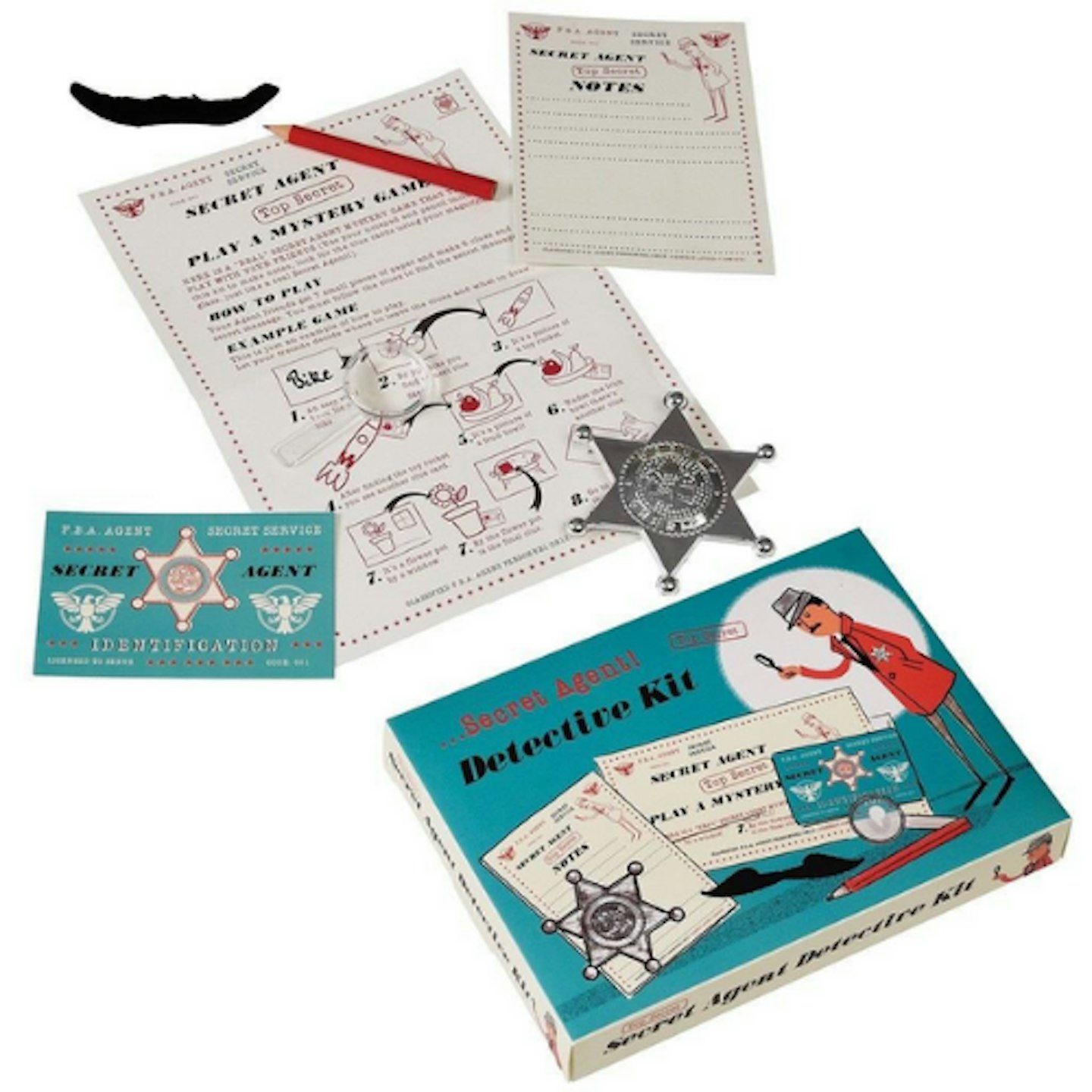 6 of 11
CREDIT: notonthehighstreet
Secret Agent Starter Detective Kit
Spy kits for kids don't have to be so complicated. This Secret Agent starter kit by Little Ella James gives young detectives all of the kit they'll need. It's complete with a secret agent badge, ID, magnifying glass, pad and pencil, moustache as well as a mystery game sheet for them to play along with.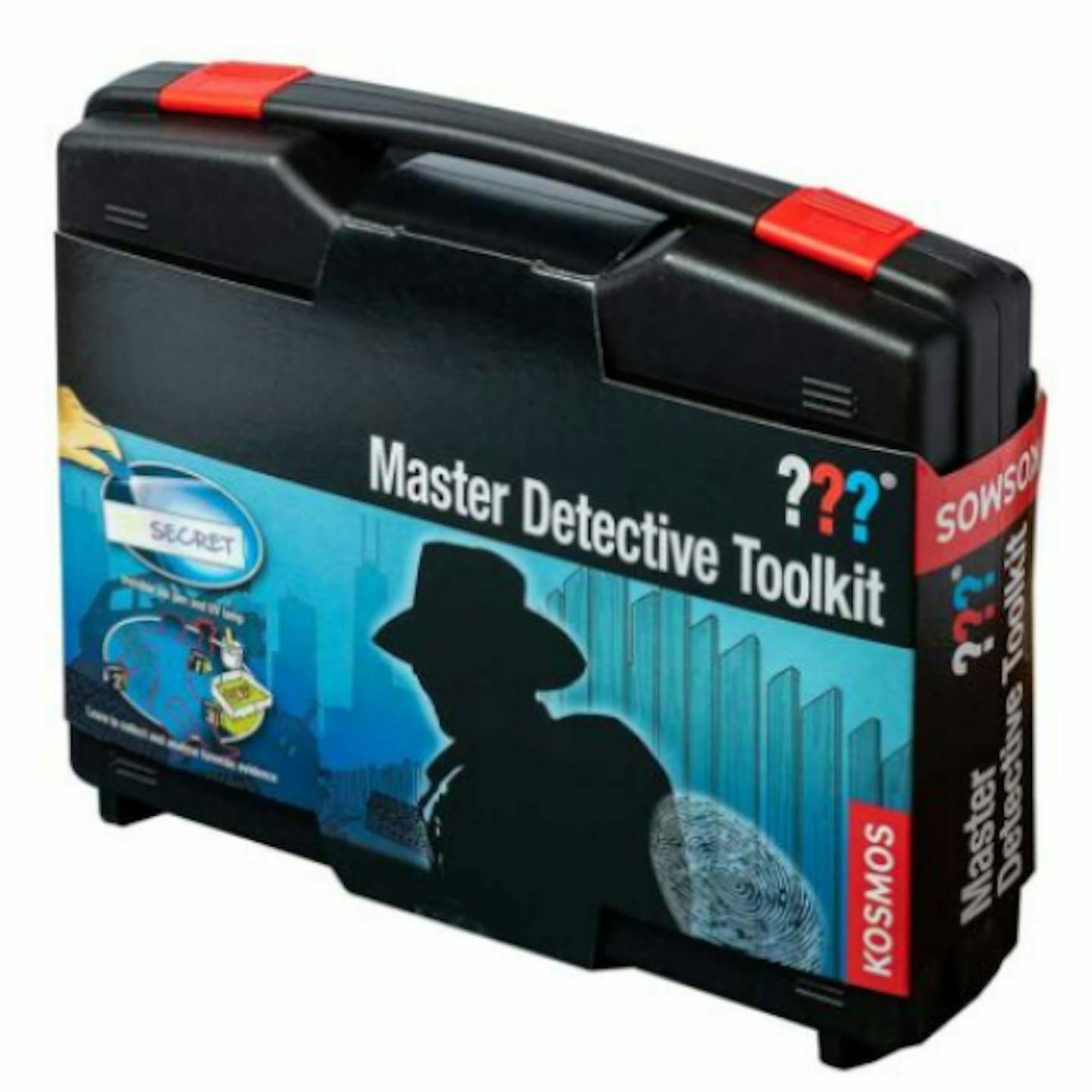 7 of 11
CREDIT: Ryman
Kosmos Master Detective Toolkit
Want more for your money's worth? Grab this Master Detective Toolkit which has everything for any forensic fan. Including a fill-colour experiment book and tools to help you understand evidence and crimes. A perfect starter kit for anyone interested in problem solving.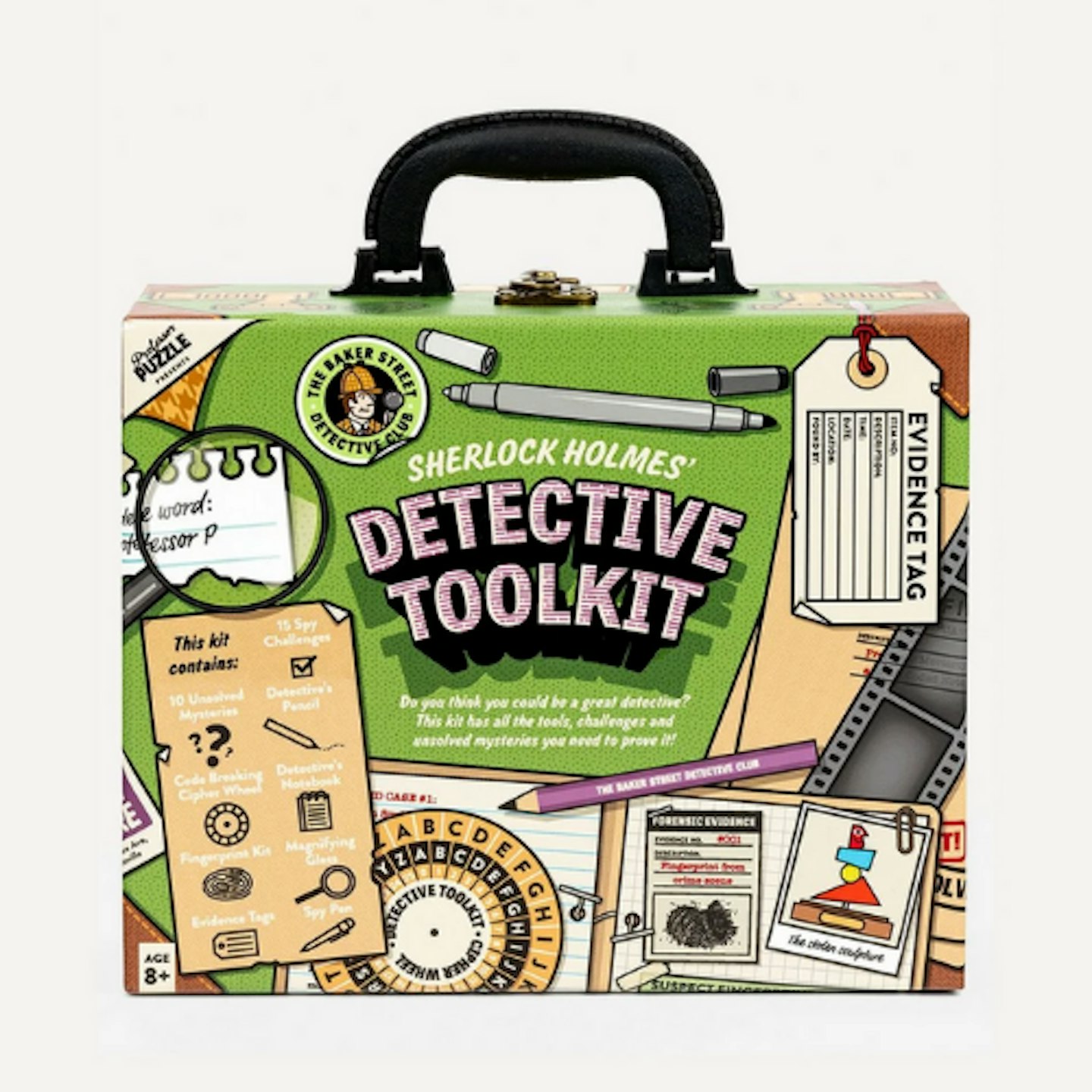 8 of 11
CREDIT: Liberty
Professor Puzzle Detective Toolkit Game
Sherlock Holmes has been around for years and now your child can have their chance at being Holmes themselves. With a Sherlock-inspired game and loads of tools to get stuck in, your child can keep occupied for up to five games. A great gift that parents and family can get involved in.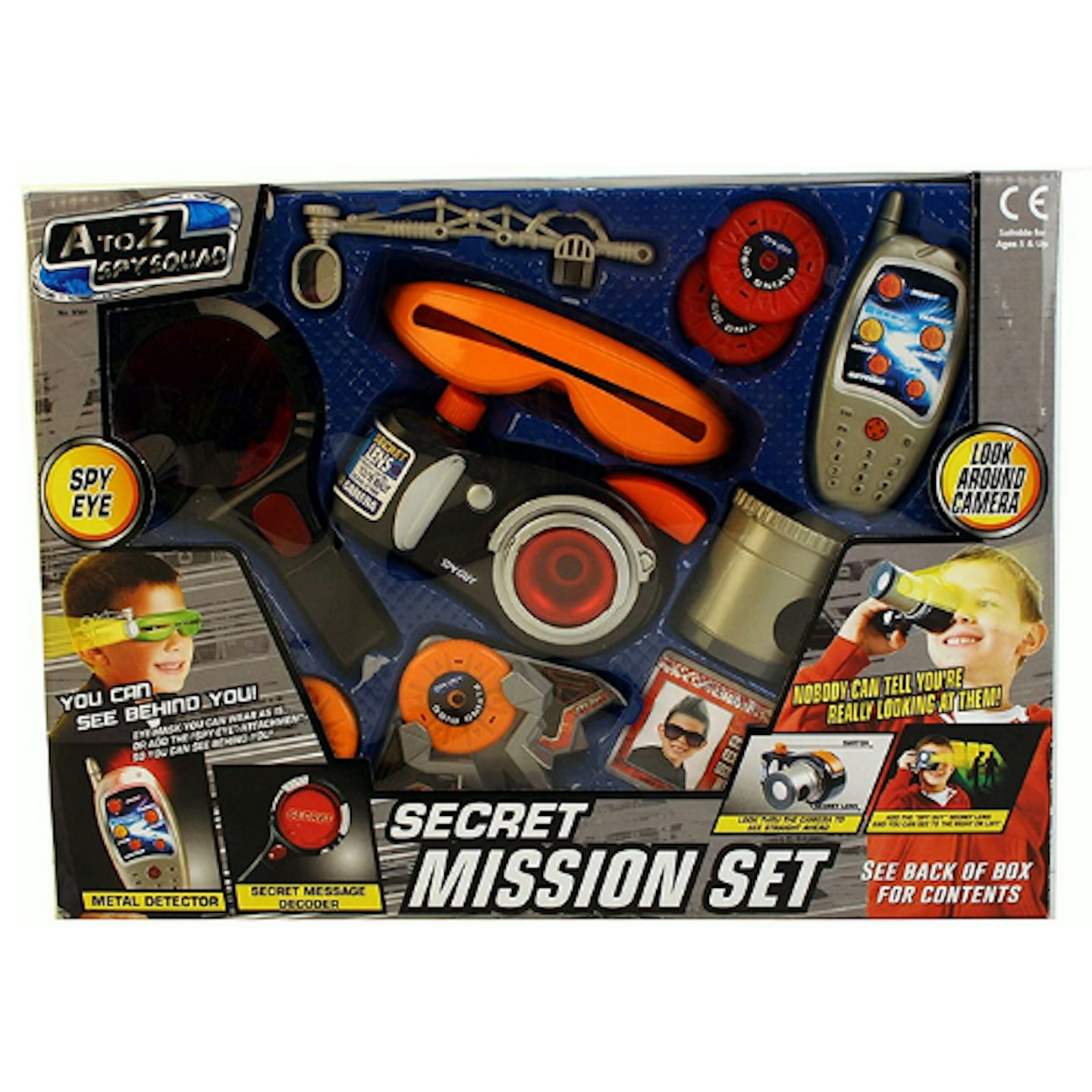 9 of 11
CREDIT: Amazon
Secret Agent Spy Set Secret Mission Learn To Be A Spy Toy Set
Want a top-secret confidential mission for your child? This Secret Agent spy kit is a good value and has loads packed into it, so your child can send secret messages and get into character. It includes classics like binoculars, cameras and a periscope as well as a special message transporter and disc shooter.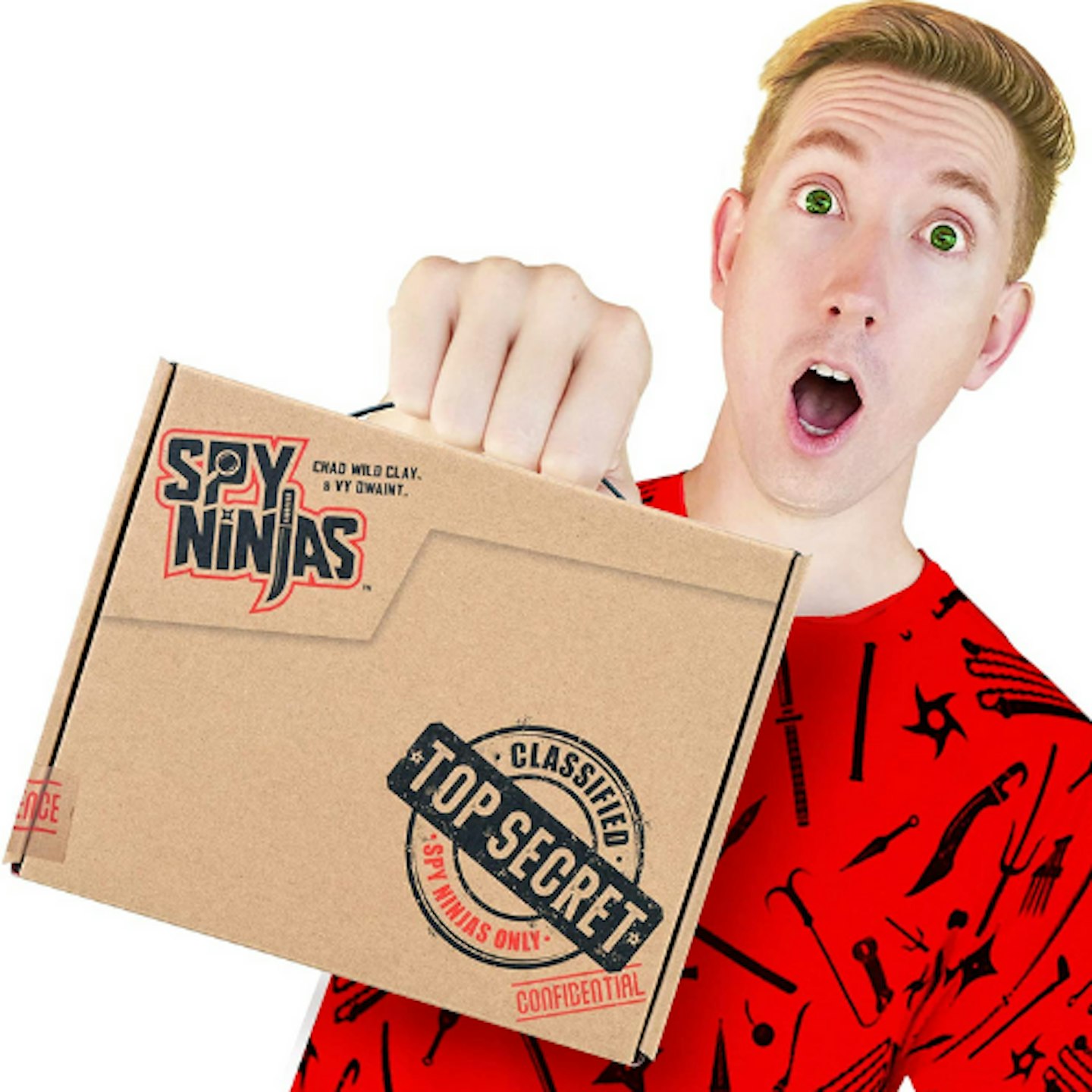 10 of 11
CREDIT: Amazon
Spy Ninjas New Recruit Mission Kit
If you want a full activity sheet for your kids to get their detective skills on, this Spy Ninjas New Recruit Mission Kit has everything you need for days of fun. It even has evidence, training manuals and a certificate of achievement your child can enjoy when they've finished.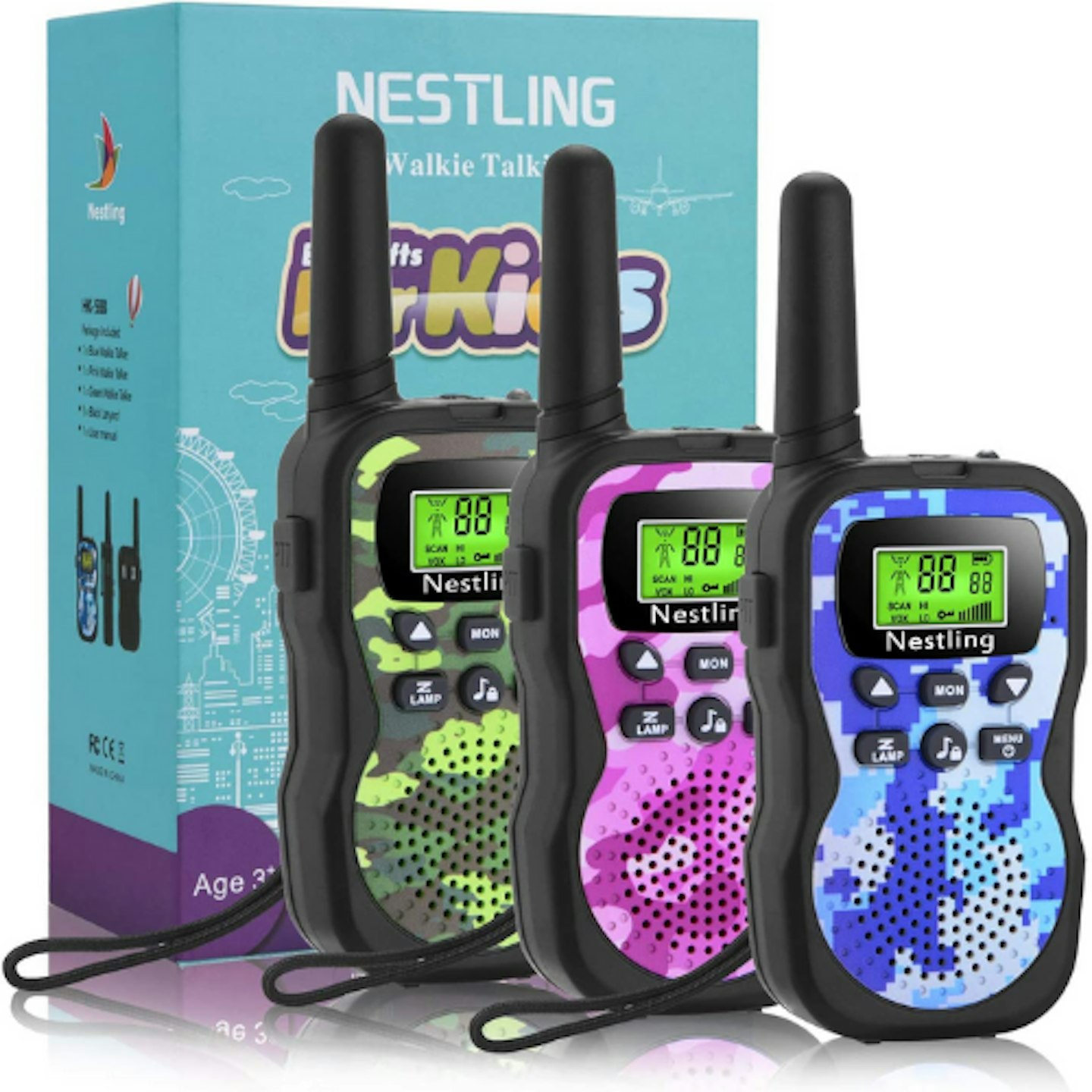 11 of 11
Nestling Walkie Talkies 3 Pack
There's no spy missing better than with walkie talkies. Everyone can get involved inside and outside with these walkie talkies, with drop resistance and three miles of wireless communication. Your children will feel super cool with these walkie talkies. Great for sleepovers and activity days.
More in games & activities:
Best fidget toys that all families are getting their hands on