After spending months on your baby's perfect nursery, you've all of a sudden realised they're entering toddlerhood and need their room changing up slightly to reflect this new stage of their lives. The good news is there are plenty of toddler room ideas to help get your interior design juices flowing.
Not only will you want to create a space where your toddler can feel safe, calm and relaxed, it also needs to be somewhere that can store all of their things, having both practical storage solutions and also an element of fun.
To incorporate both these essential and fun toddler room ideas, interior design expert Unbeatable Blinds have listed some kids bedroom ideas with items that are essential to a toddler's bedroom suitable for both girls and boys, to make both you and your child feel at home and will make you feel more at ease.
Toddler room ideas
Fun colourful walls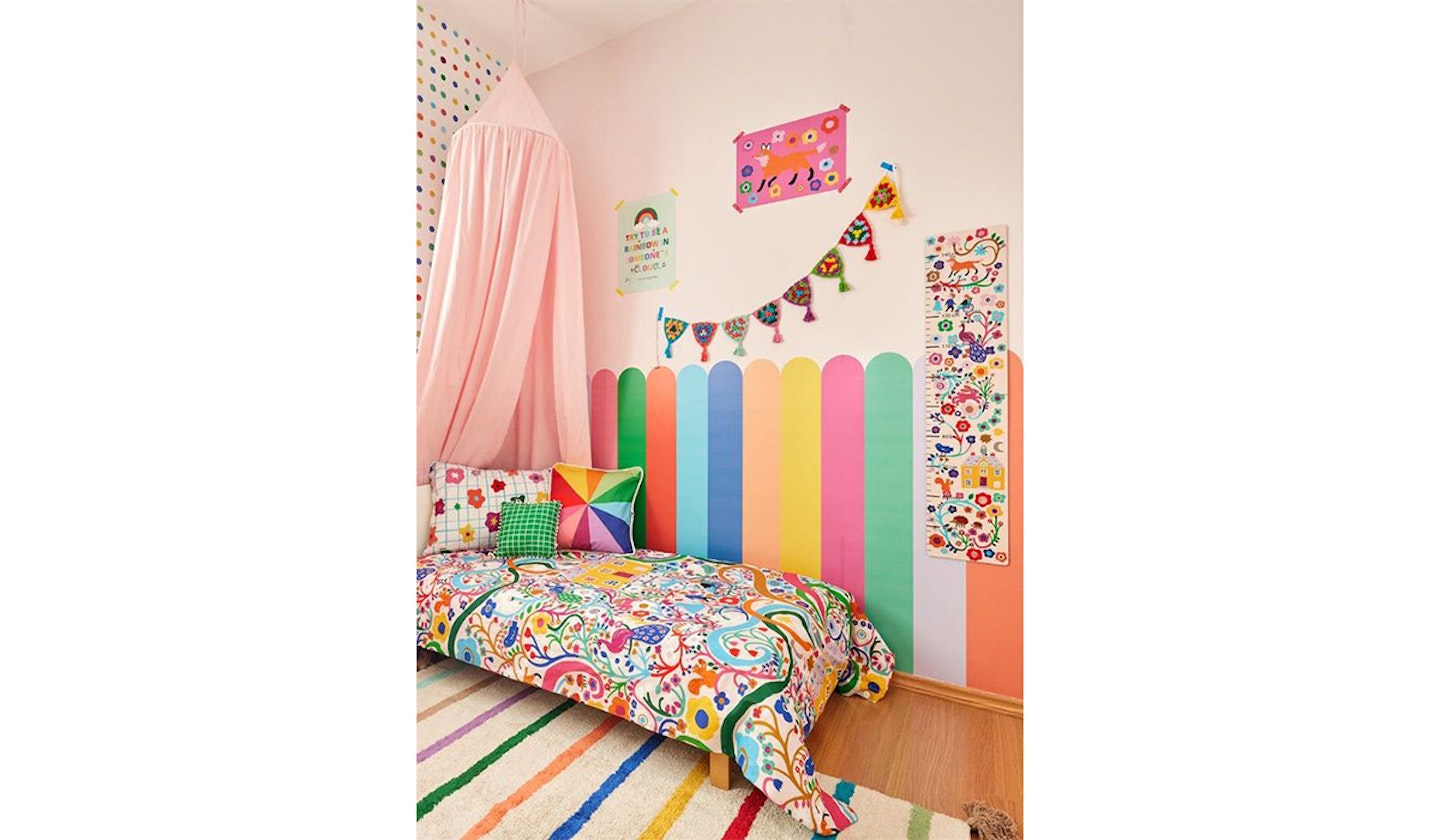 Being a toddler is a very exciting time and it's all about having fun and learning new things. While we might love them, white walls are often too boring and plain for a toddler's room. Although not all toddlers will love bright colours, there are more neutral toned colours that they might like. If your toddler is beginning to form their own opinions, you may even want to give them some colours to choose from!
A bed that will grow with them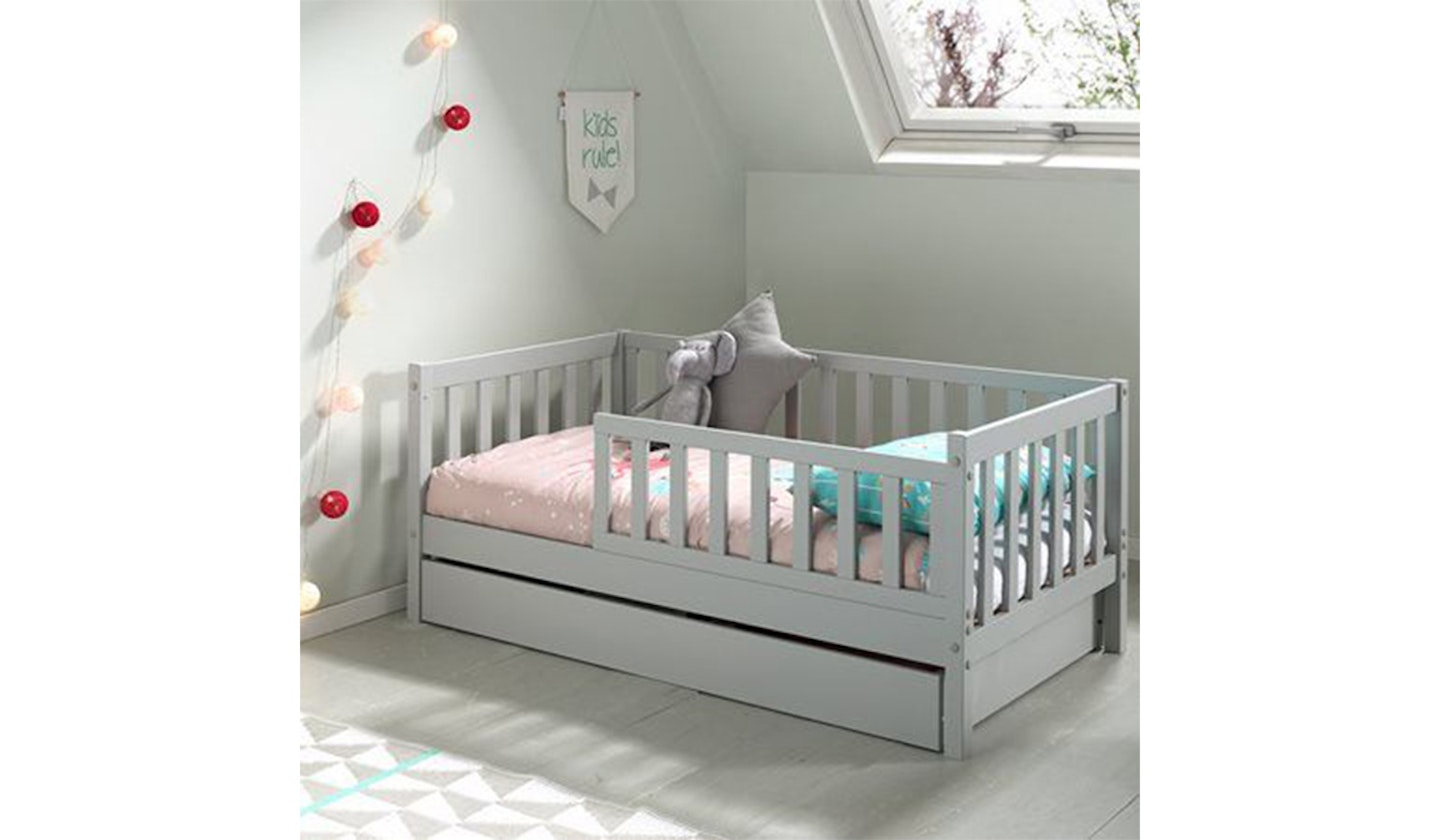 This one is both practical for you and important for them, as changing the bed each time your child becomes too big for it isn't ideal as it will probably cost you a lot of money. Instead, get a bigger bed or a toddler bed they can grow into so they can easily transition from cot to bed.
Neon lighting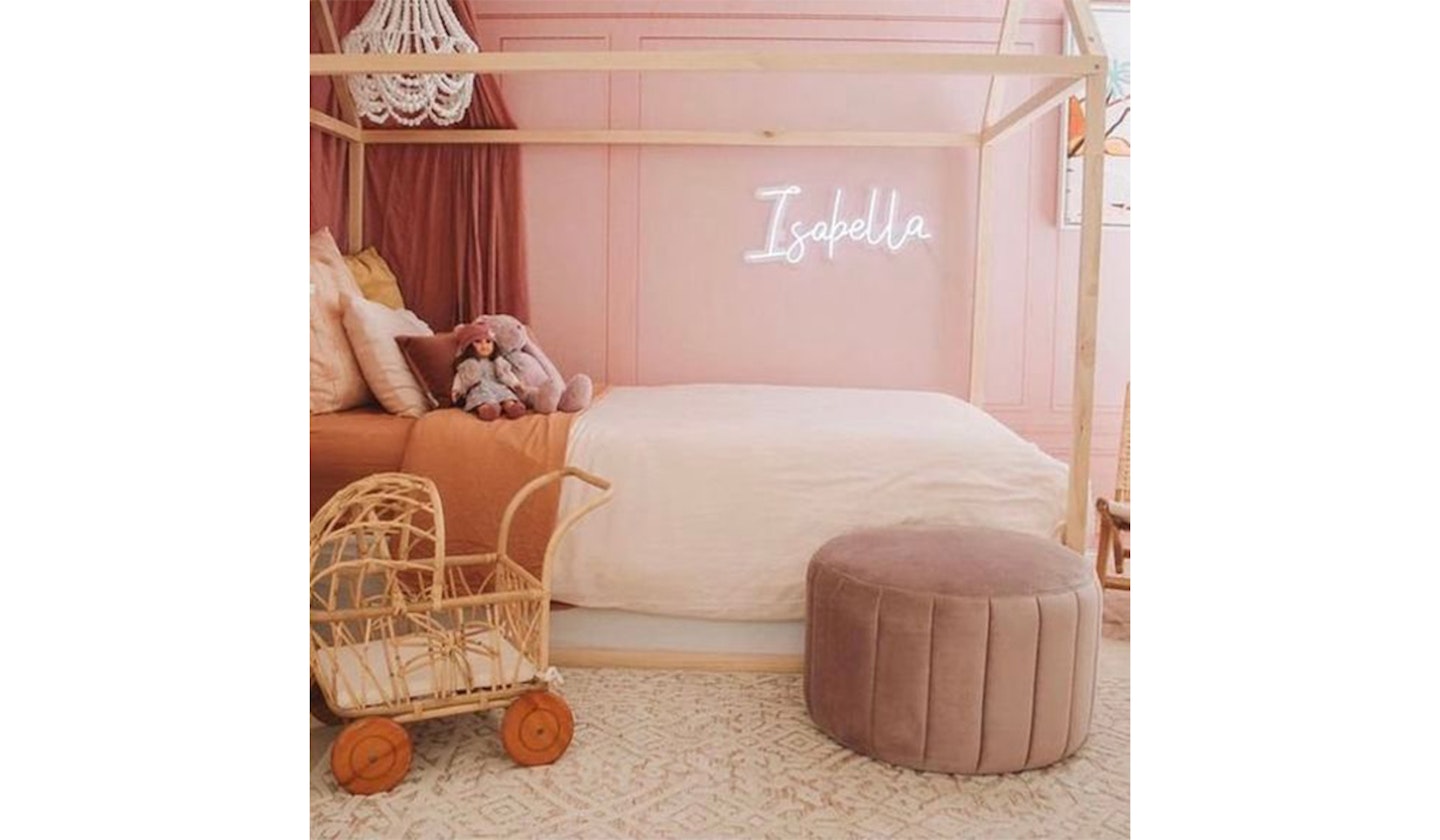 If you want your toddler's room to be bang on trend, then adding some simple neon lighting, perhaps in the design of their name, is a fun and stylish idea for any room. This lighting can be in various colours and can act as a really funky night light.
Storage solutions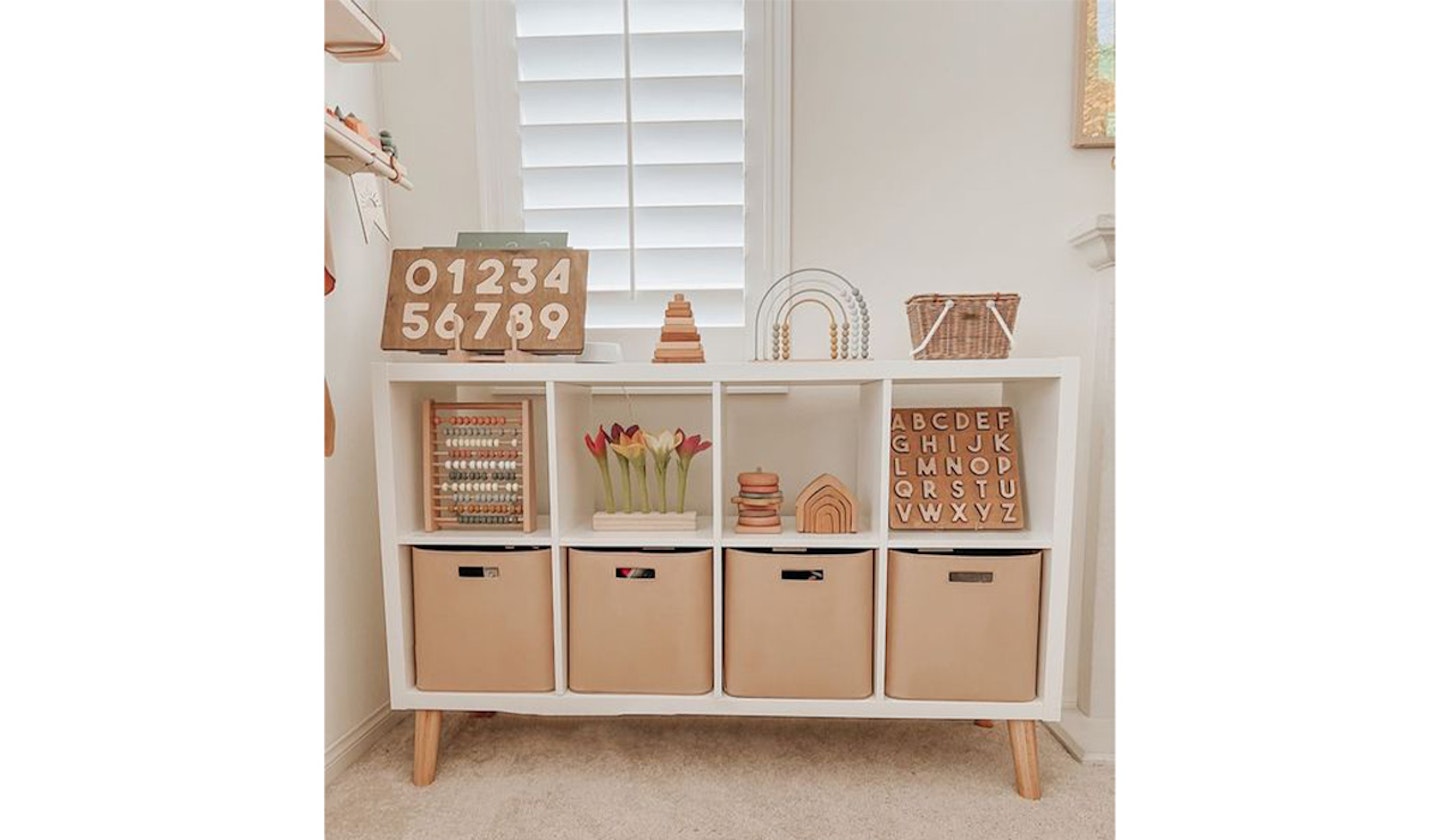 Even though they're small, toddlers can own tons of things (sometimes more than us!), and that's why it's essential to have as much storage space as possible in their room. Not only does this help both of you keep the space tidy, but will also help teach them that everything they own has a place and that each item needs to be put back in their place once they're done using it – a brilliant habit for them to get into.
Warm things up with a rug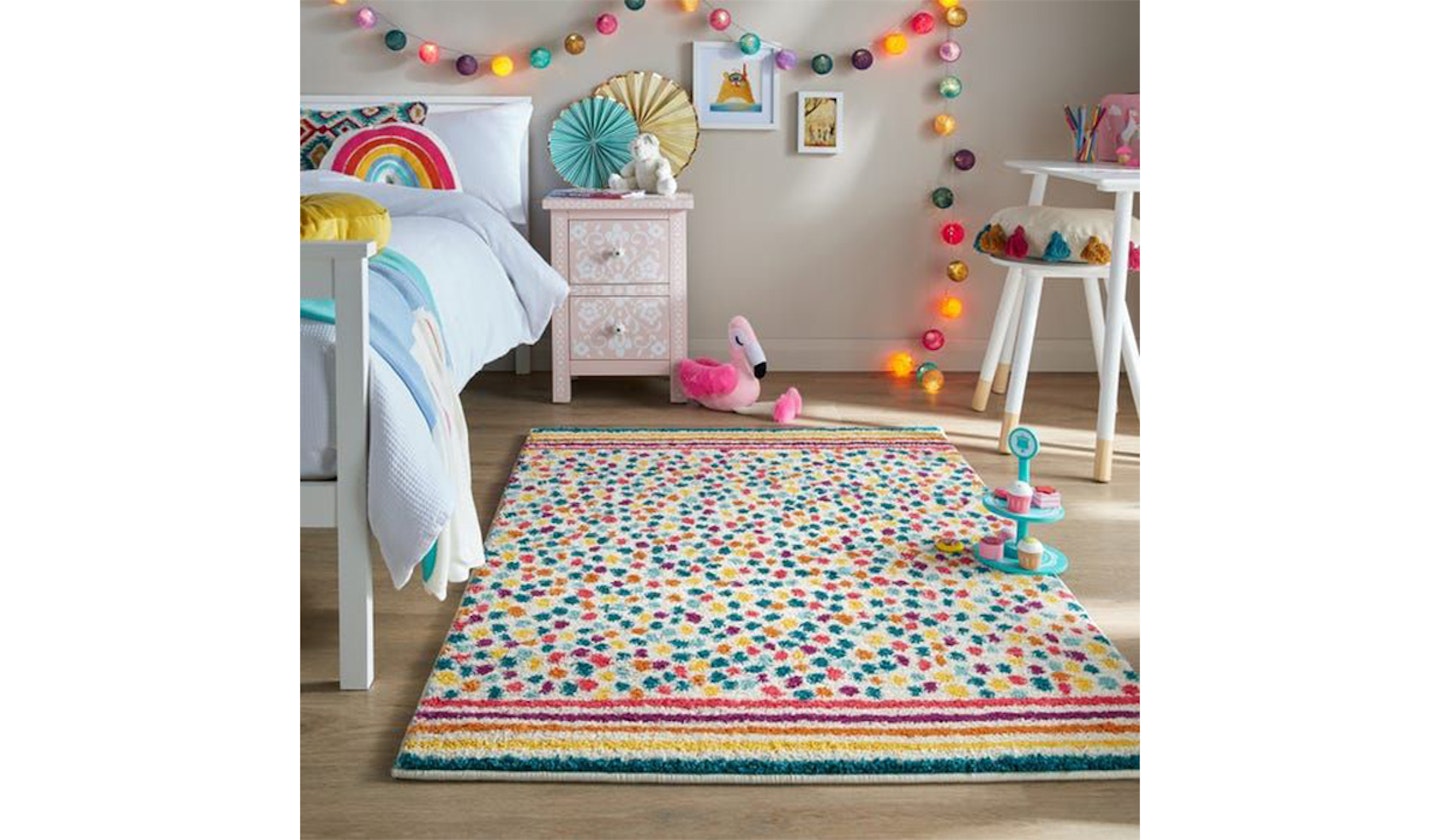 We love a cosy rug both for a dash of comfort and to warm a room up, a rug is another must in a toddler bedroom as it will give them a comfortable place to play and carry out a lot of their activities, especially if you have a hard floor. It will also give their room a pop of colour if painting the room isn't an option.
Give them an open wardrobe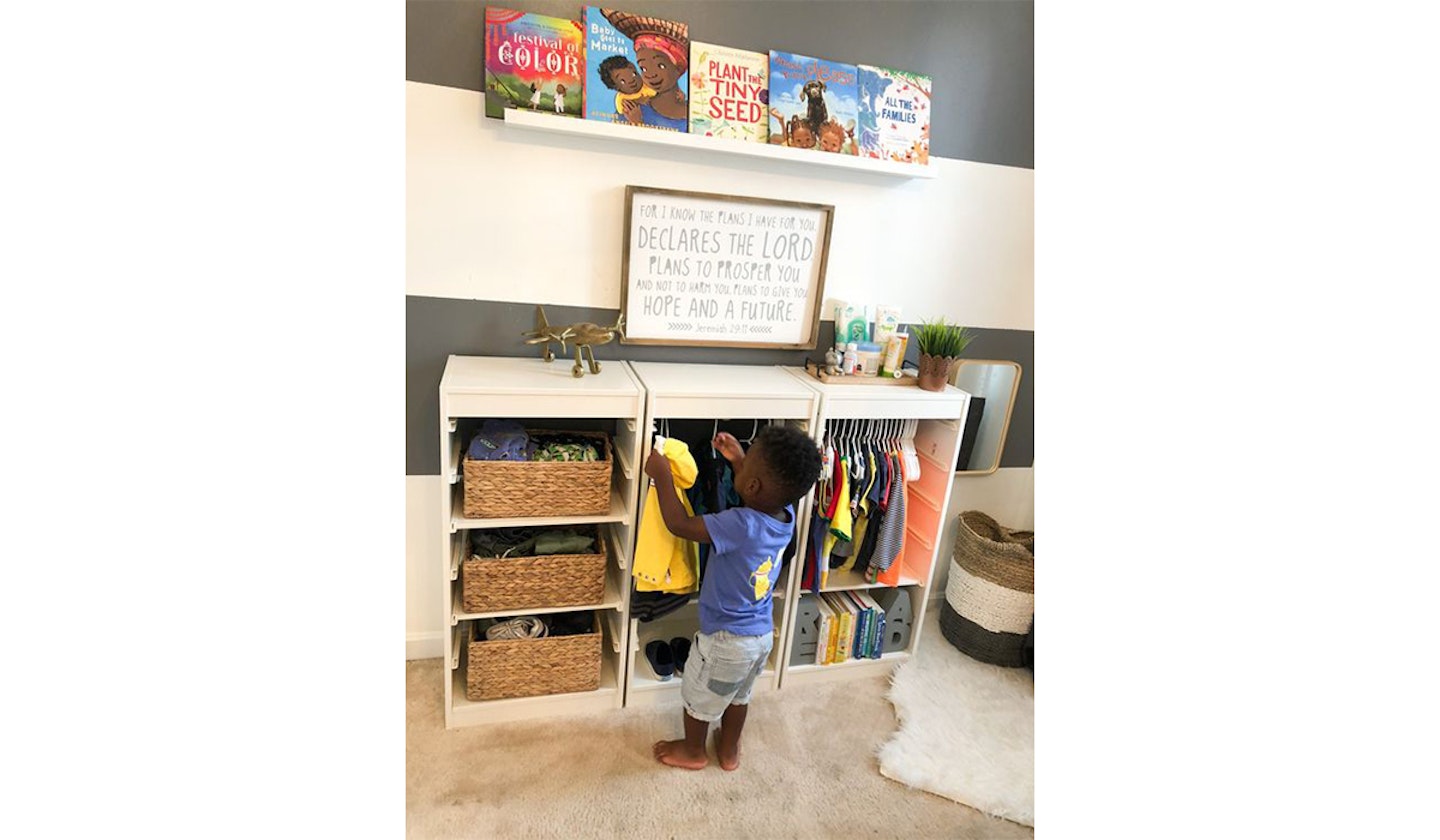 Toddlers love a choice when it comes to their outfits, so keeping their wardrobe open allows them to access things easily and see everything they have to pick from. This Montessori-inspired wardrobe is great for developing your tots independence through child-led activities.
Keep the light out in style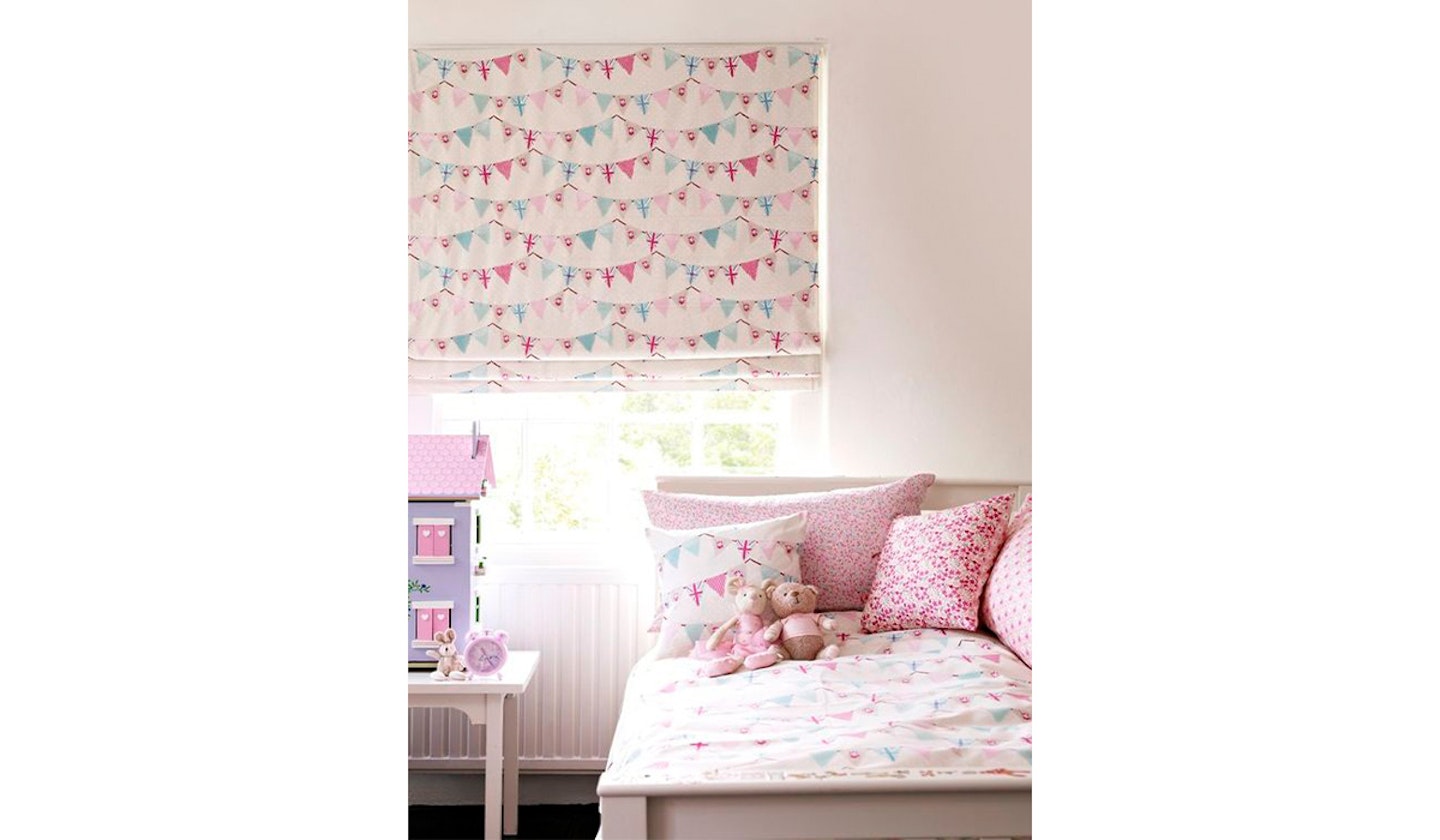 Just like adults, children need their privacy and shade with enough darkness at night, especially in the summer months. What's even more important when it comes to blinds is your toddlers safety. While curtains are pretty and warming in a room, they can be a hazard for your toddler. Roller blinds or Roman blinds tend to be a safer option. And while curtains tend to be prettier, blinds look just as lovely in a toddler room as they come in a multitude of patterns and colours to match any room.
Add some bookshelves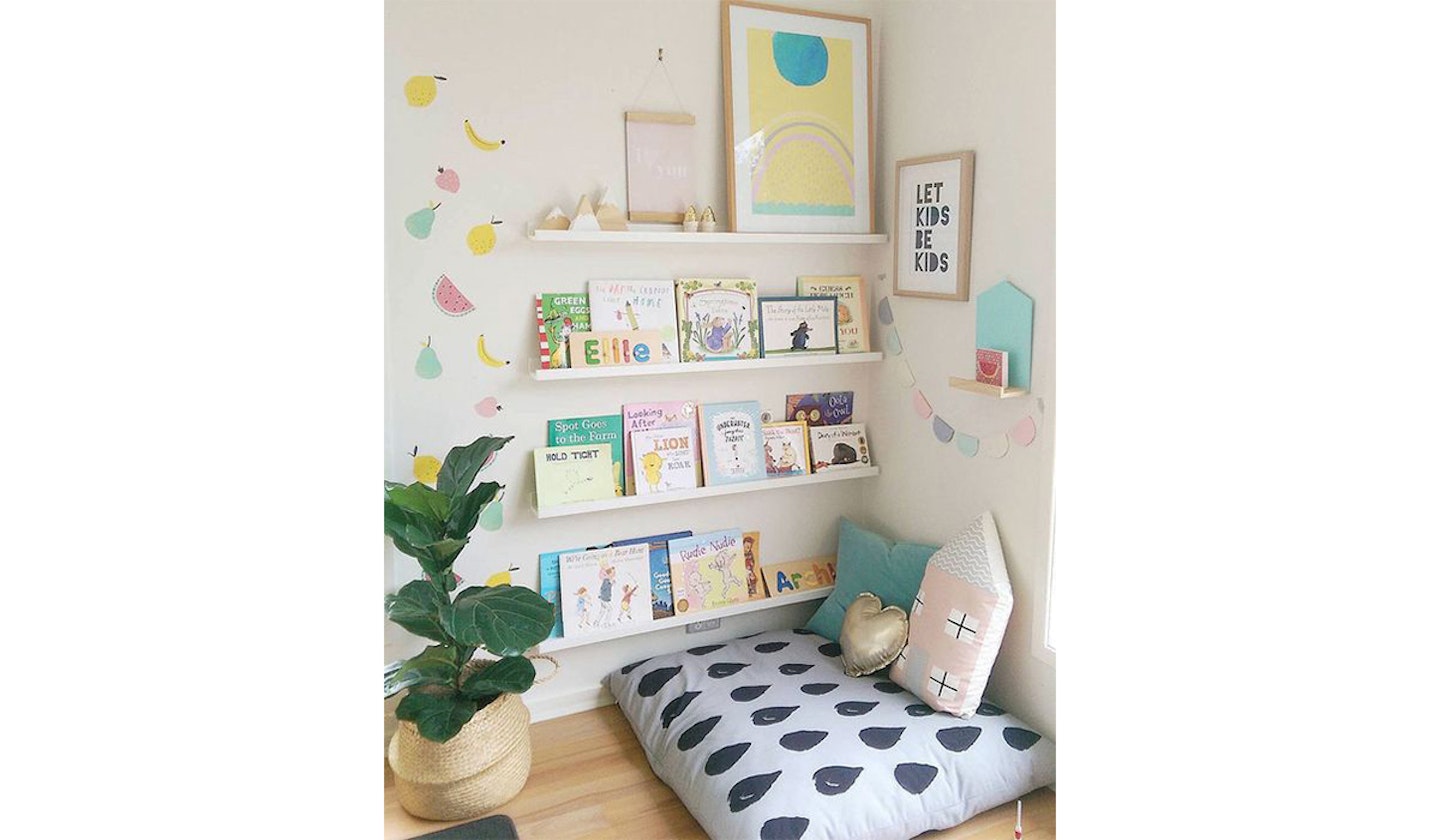 One of the most important features in any toddler bedroom is a bookshelf. Dedicating some time to reading each day is an essential part to any bedtime routine and a great way to bond with them. Helping them develop this love and passion for reading will stand them in great stead for their school years. Also, creating a cosy reading corner with some book storage in their room is a lovely idea for any toddlers room.
Cocoon swing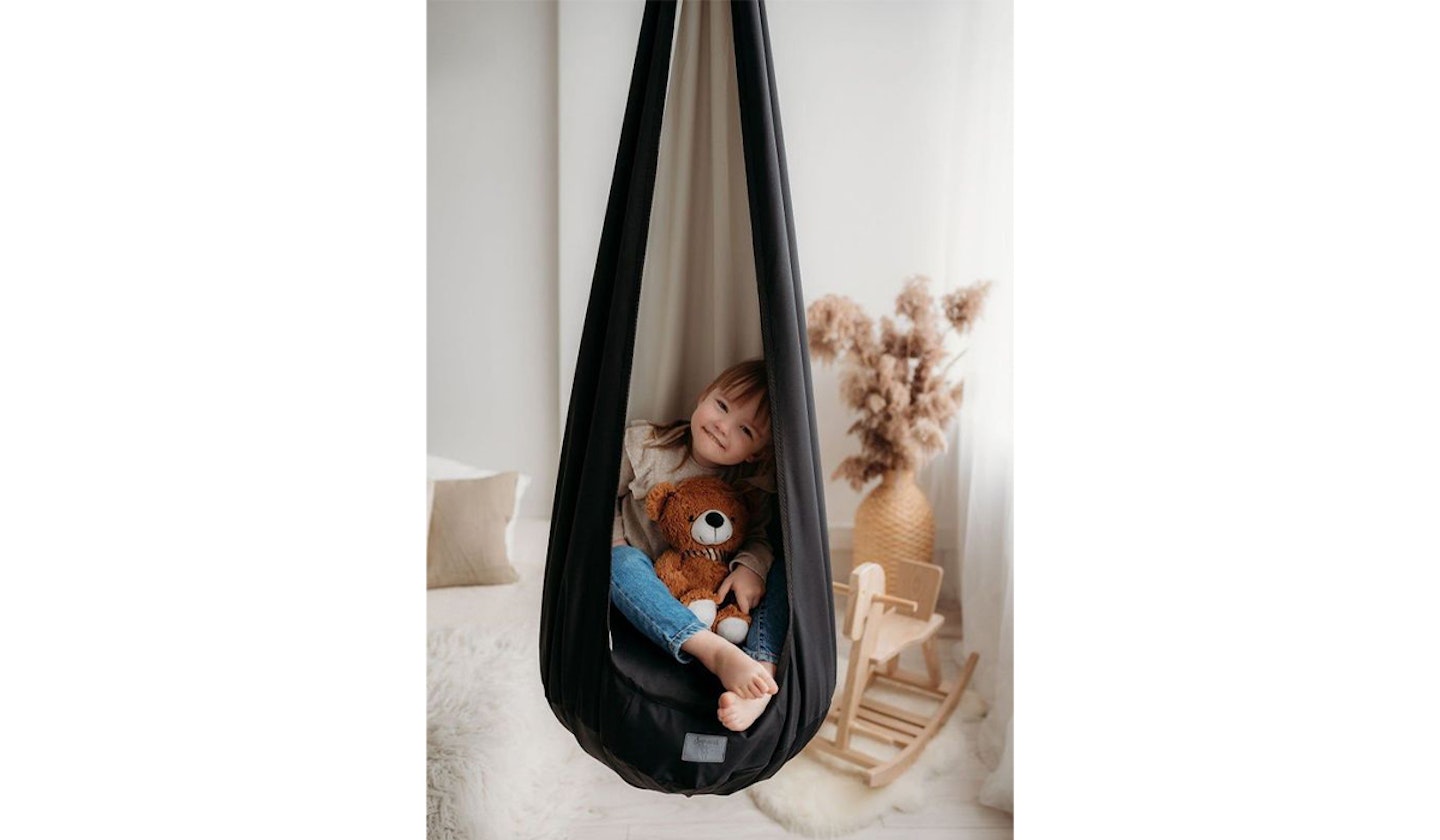 This stylish cocoon swing is not only a cosy and comfortable place for your toddler to sit and wind down (especially if they're going through toddler tantrums), but it also looks super stylish and chic in any room. Although it's a great idea for a toddler room, you might even want to use it yourself!
Have space for a laundry basket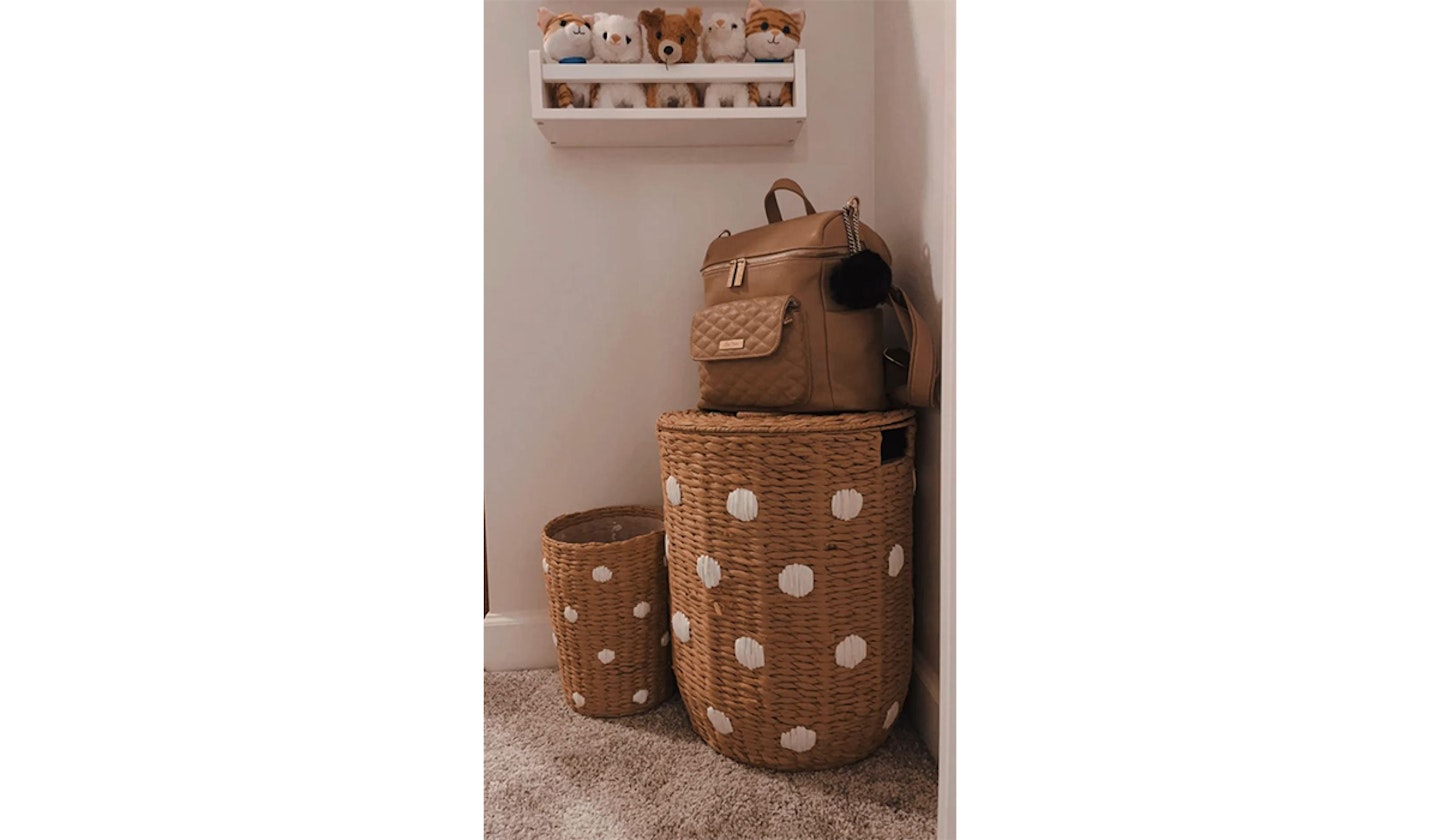 As their little clothes get bigger (sobs), teaching them how to take care of their clothes is important as they grow up. Placing a little laundry basket in the corner of their room can not only help you separate your child's delicate clothing from your own, but it can help give them a routine so they know what to do when their clothing is dirty and the journey it goes on to get cleaned.
Add a garland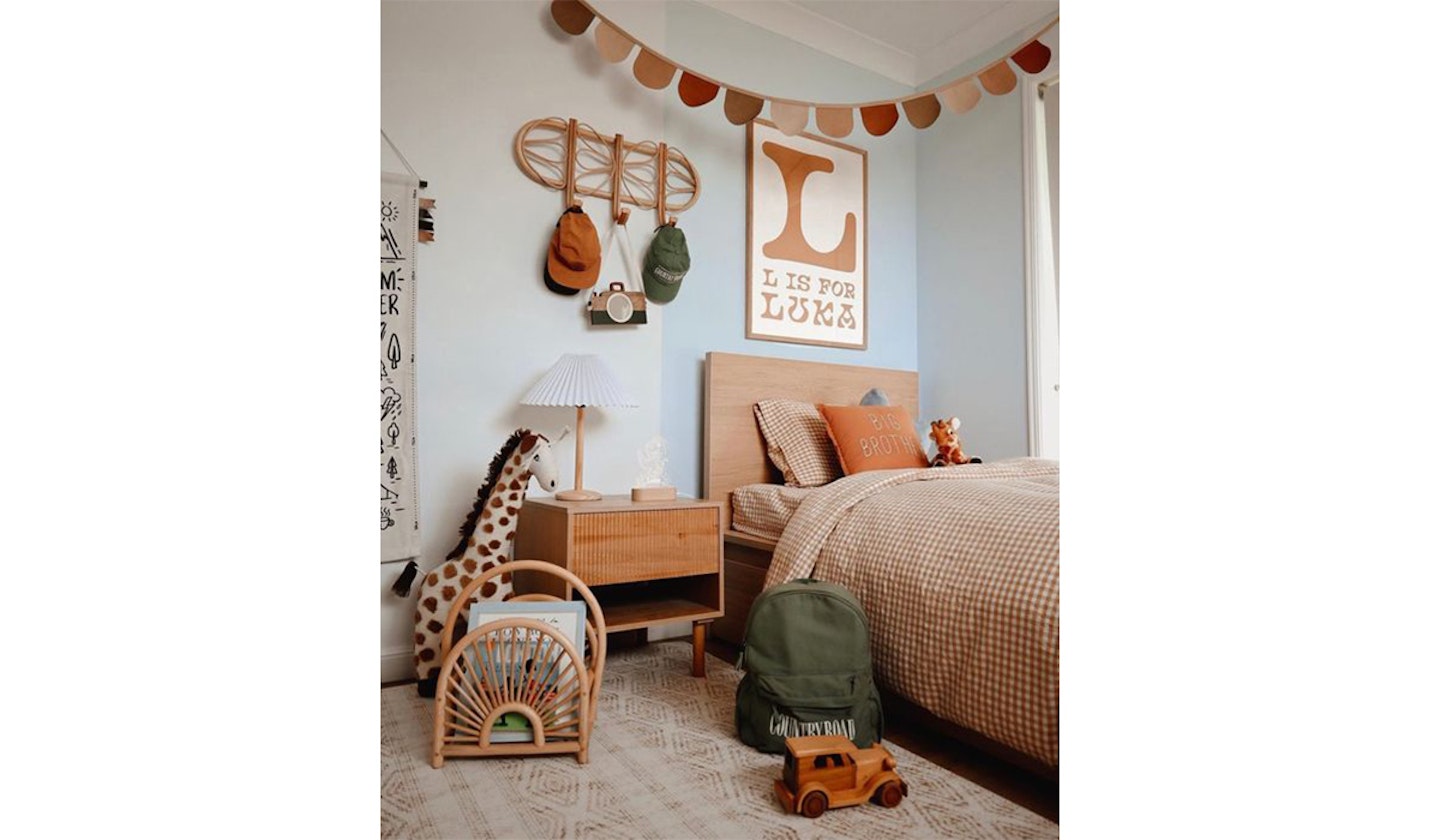 Whether it's bunting or some cute pom poms, adding a cute garland around their bed or around the ceiling of the room adds a quick and instant dash of cute to any toddler room. If you're feeling super creative, you could even try making a garland yourself.
A rubbish bin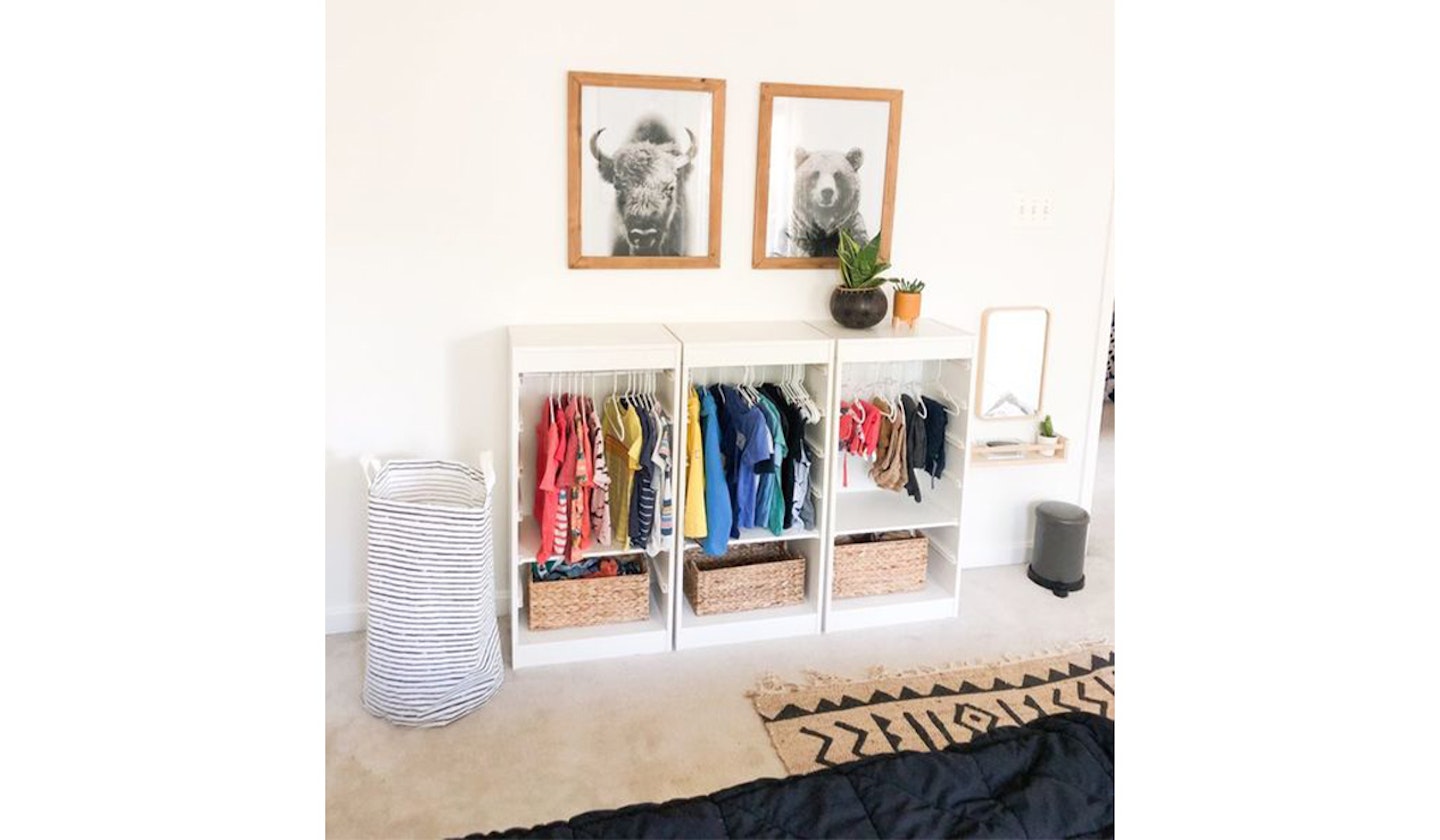 As they grow older, they'll produce much more mess so a great way to teach your kids about tidiness and cleanliness is to place a rubbish bin into their room. They're an essential for every room and a great way of teaching them about differentiating waste and recycling, so you may even want two bins!
How to bring Montessori learnings to a toddlers room
If you're intrigued by the open wardrobe mentioned above then you might want to consider incorporating more Montessori learnings into your toddlers space. This type of learning puts the emphasis on boosting your child's independence through self-directed activities.
As with the wardrobe, all furniture including wardrobes, drawers, mirrors, shelves and any other furniture should be child height and child size to encourage that freedom of choice.
As well as the usual toddler bedroom furniture, you might also want to incorporate things like small plants they can take care of, cleaning products like a mini vacuum cleaner or sweeping brush to help encourage them to learn how to keep their own space tidy.
How to maximise space for your toddler in a small bedroom
Storage is key for a smaller room, so when shopping for a bed, make sure there's plenty of storage space underneath the bed. There are so many toddler friendly drawer units featuring bright colours and fun designs with plenty of space for toys, teddies and dressing up costumes. If floor space is the issue then vertical storage units are often a better solution as you can use the full height of the room without taking up floor space.
You can make a room feel bigger by using paint in a clever way. For very small spaces, stick to a very light or even white paint colour on the walls to keep things bright and airy. If you do want to add some colour, it would be best to stick to one feature wall. Alternatively, paint the lower half of the walls a brighter colour and leave the top half white or a more neutral tone. Not only is this bang on trend but will help the room appear bigger.