Creating a magical outdoor children's garden space for your little one to enjoy is a brilliant idea for the spring and summer months. From secret dens to miniature ponds, there are endless ways to make your garden an enchanting haven for children to explore safely.
Whether you're looking for ways to get your older children growing their own veggies or want to encourage your toddlers to get out into the fresh air, we've compiled some brilliant ideas for small and large garden spaces to entertain every child.
Plant a sensory garden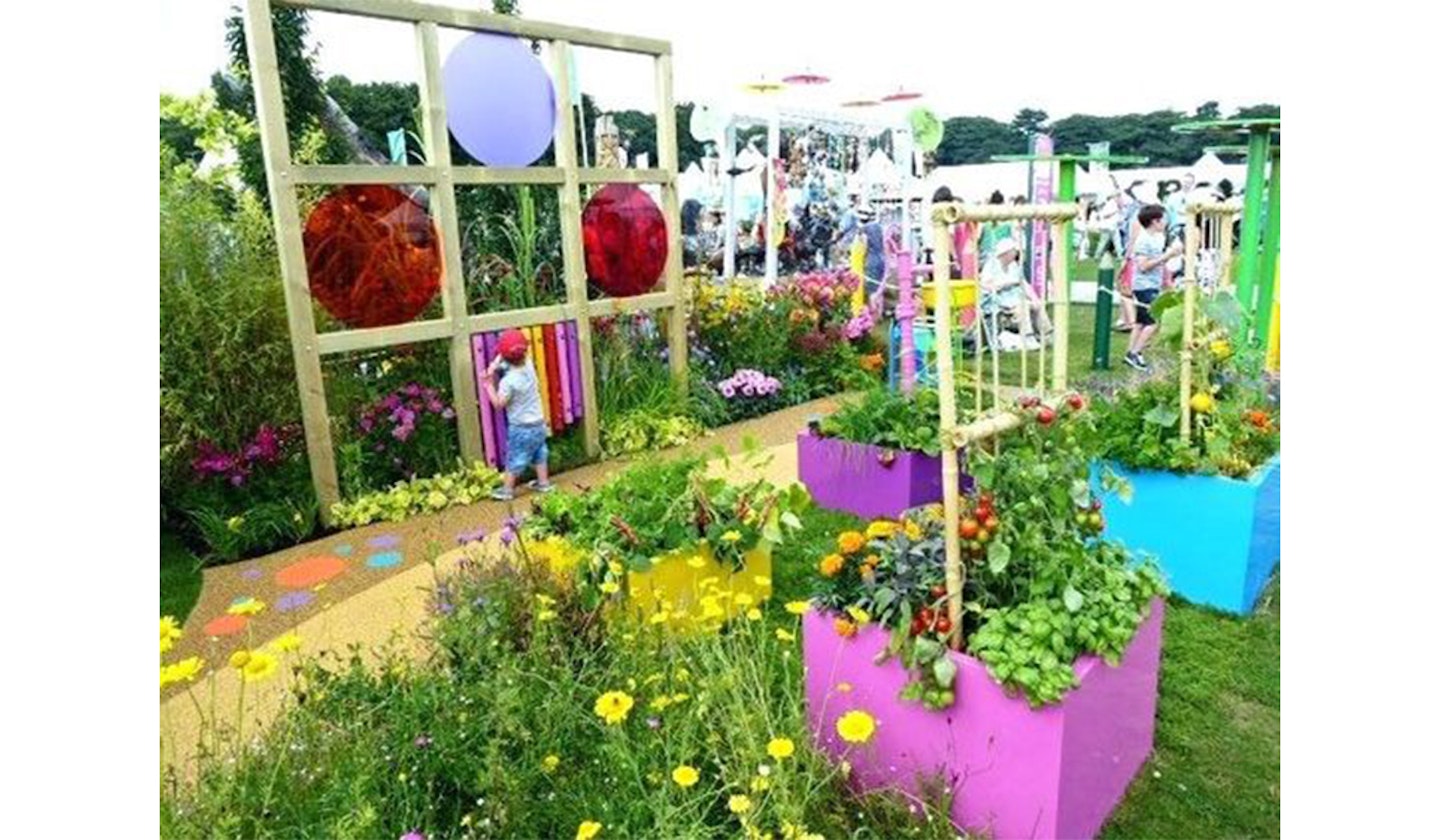 To create a toddler-friendly garden to enjoy sensory play, you need to choose robust plants that are safe for hands-on fun. Herbs smell amazing and will withstand endless plucking by little hands, as will shrubs such as lavender and buddleia.
Cosmos is colourful, fast-growing and picking the flowers just encourages more to bloom.
Lamb's-ear has thick grey leaves that feel super-silky to touch. Or how about planting greater quaking grass, which rustles in the slightest breeze?
Make a hill-and-hole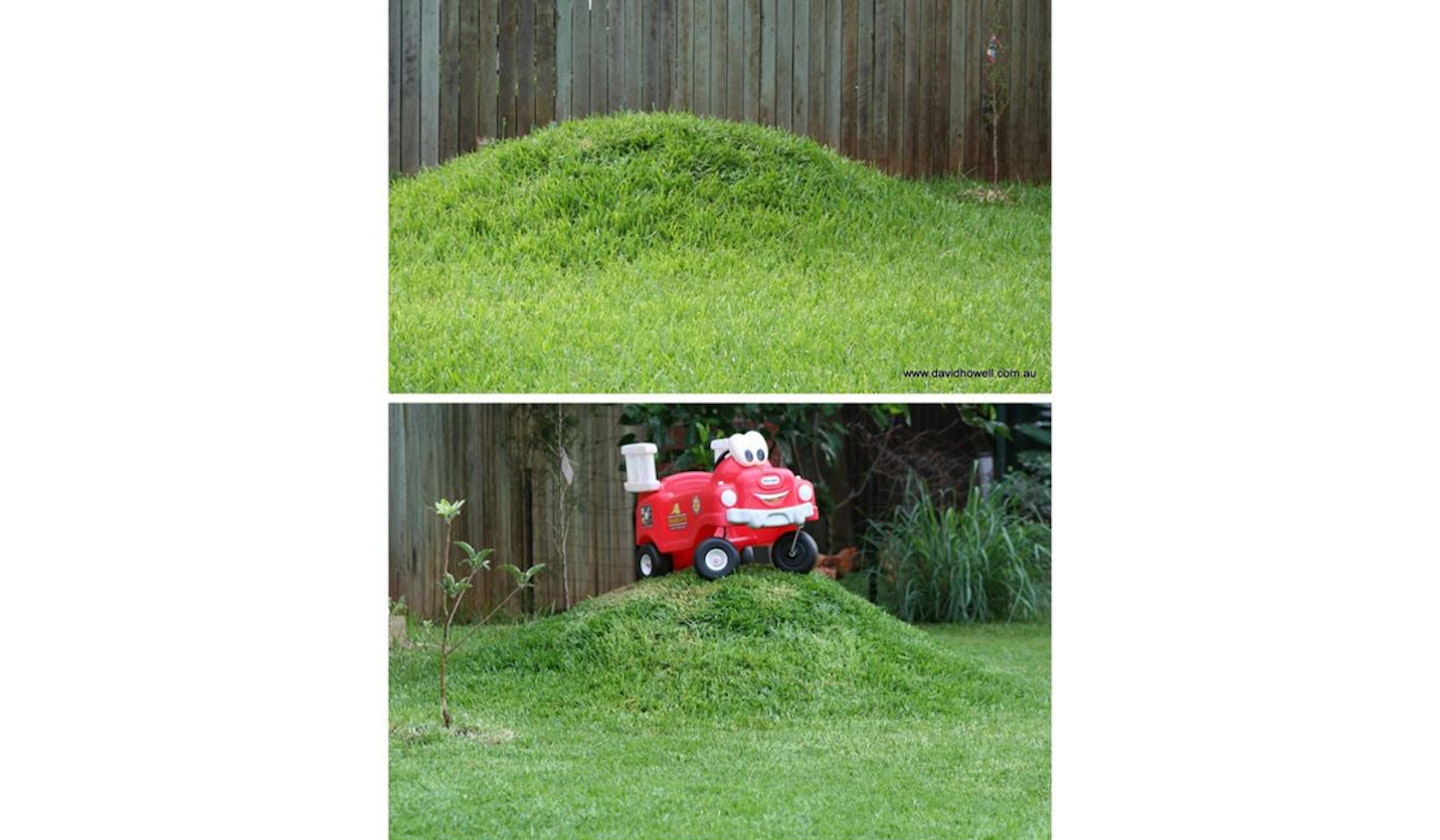 A 'hill-and-hole' takes just an hour and a roll of turf to create, but you'll be amazed at how many ways it will inspire your toddler to play, from mastering the wobbly art of walking up and down a hill, to rolling balls and cars.
To make a hill-and-hole in your lawn, attach a short stick and a sharp knife to the opposite ends of a half-metre length of string. Poke the stick into the ground and, keeping the string taut, cut a metre-wide circle into the grass.
Then make another adjacent circle. Use a spade to lift out the two circles of turf and keep them to one side.
Remove soil from one circle to create a shallow hollow, heaping it up on the other circle to create a mound.
Tread in the soil to compress, then re-lay the turf, using cuttings from a roll of turf to cover any bare areas. Water thoroughly. Don't walk on it or allow it to dry out until the grass shows healthy growth.
Create an outdoor kitchen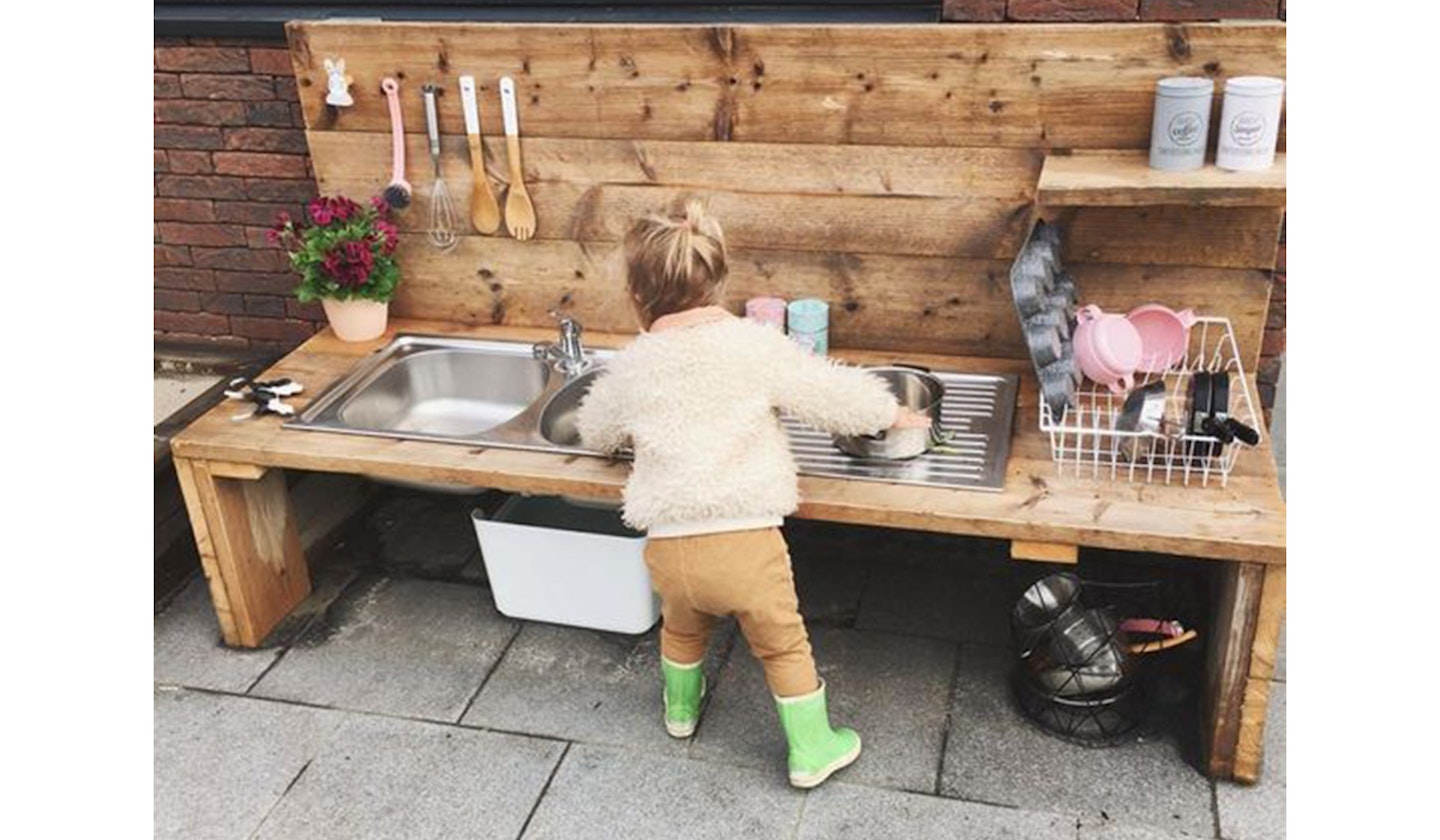 Your toddler may already have a wooden play kitchen inside, but they'll still prefer concocting meals in an outdoor cook-station, just like you enjoy a BBQ more than cooking inside.
Attach a couple of wide sections of wood to a wall to make shelves and paint on a couple of circles to act as hobs.
Stack with a few old pots, pans and wooden spoons, and you have a kitchen that will entertain them for hours.
Stocking up on ingredients is just as much fun as doing the cooking. Your toddler might come back from a walk in the woods with a pocketful of pinecones, bring a bucket of shells from the beach, or fill a tub with grass clippings when the lawn is mown.
Pebbles, leaves, seed heads and soil all make for great cooking items, and if you're feeling really brave, add a bucket of water and a plastic jug to the mix.
Handling and mixing all these different textures is a sensory experience to boost their imaginative play and they'll learn all about cause and effect as they tip the contents of one pot into another.
Get the chalks out
A deck is perfect for drawing on, as long as you don't mind a mess, or turn a fence into a huge art station.
To make your chalk board wall, screw a piece of external plywood board firmly to the fence, and cover it with two coats of an exterior blackboard paint, using a roller to get a smooth finish.
Add a bucket of oversized chalks and let your toddler loose to exercise their imagination.
They'll develop their fine motor skills too, and having an oversized canvas to create masterpieces will increase their confidence in mark-making.
Plant a fairy ring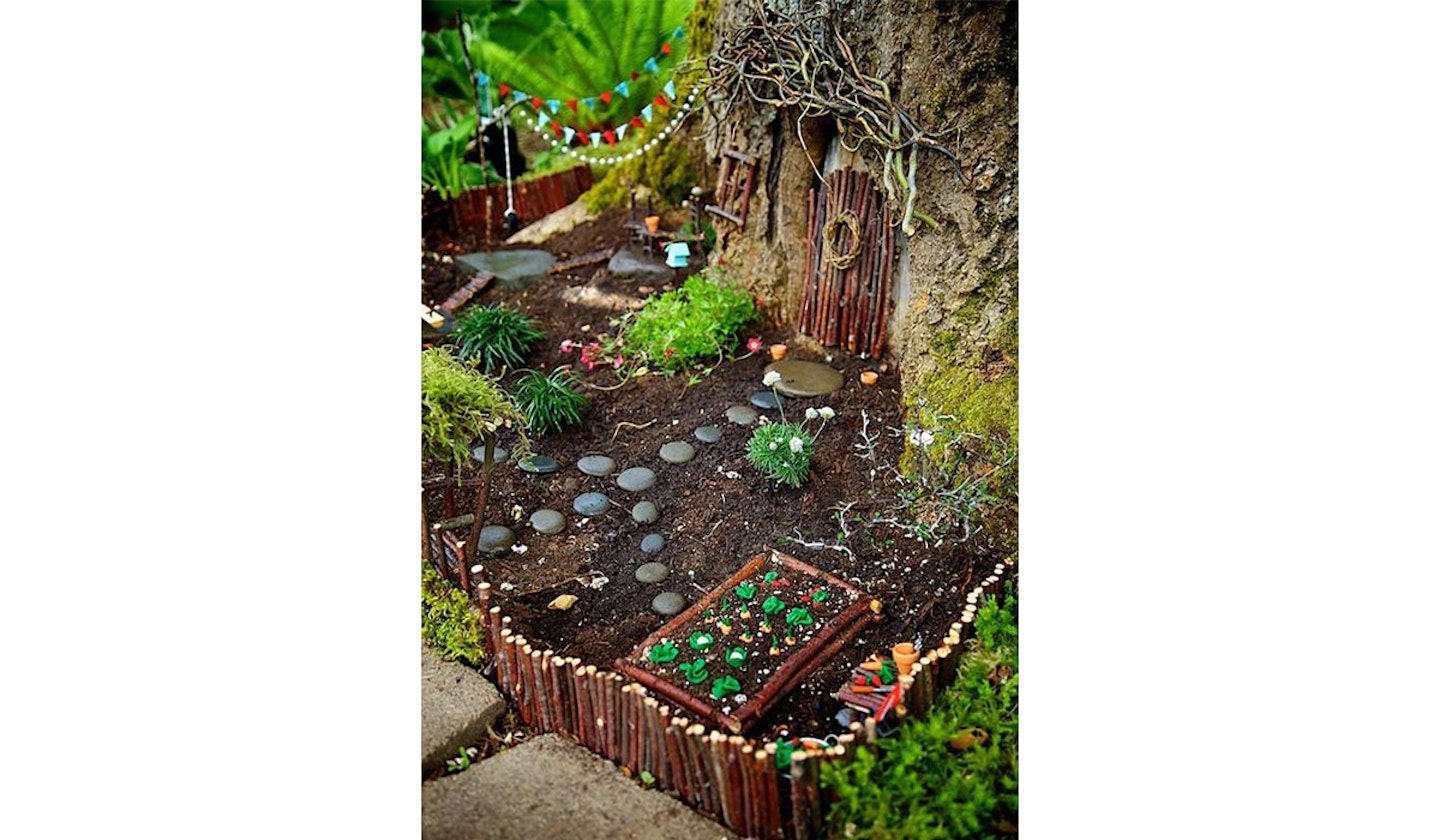 Got daisies in your lawn? Transplant them in the shape of a big circle to make a fairy ring for your youngster to play in.
Use a knife to loosen the soil around the daisy plant, being careful to lift its leaves and roots too, and cut a slit in the grass to plant it in its new fairy-ring spot, and water well.
Daisies are perennial, which means they'll grow year after year, so your fairy ring will last more than a summer.
Alternatively, create an enchanting fairy garden in your outdoor space for hours of imaginative play.
Build a den
We can still remember the excitement of building your own secret den as a child. If you're keen to give your child a helping hand with theirs, they're surprisingly easy to make. Start with some lightweight tarpaulin with eyelets, a few tent pegs and a bungee cord.
Attach the top of the tarpaulin to a fence, then peg the bottom out to make a cosy den; suspend it just above toddler head height for an airy but out-of-the-sun picnic. Or peg it over the washing line for an instant tent.
Swap sand for gravel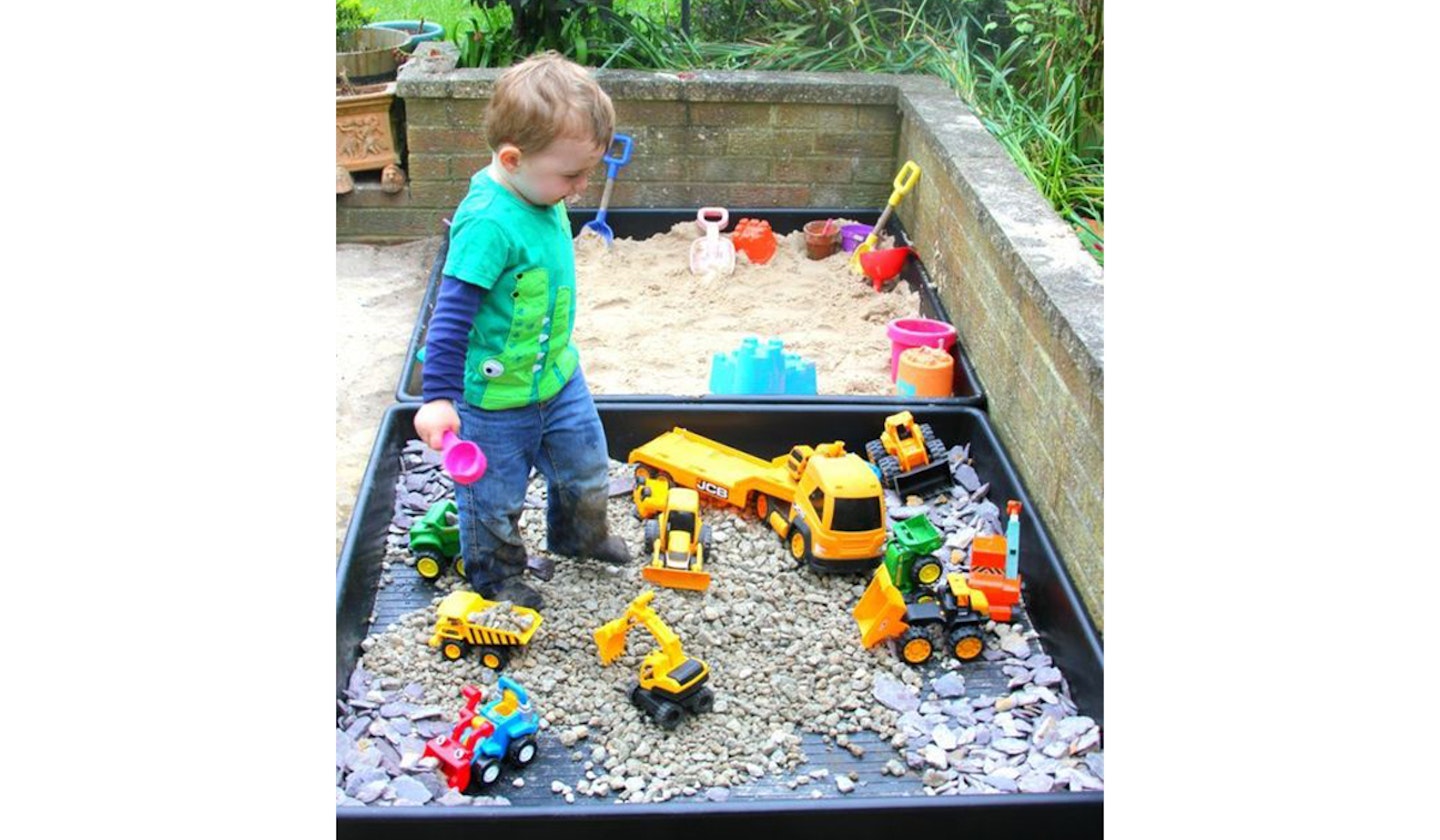 If you've got a sandpit table, and your child has passed the stage of putting everything in their mouth, try bagging up the sand and tipping in fine gravel (check it's child-safe first) instead.
Add some toy dumper trucks and a digger and their mini-building site is complete.
Alternate between the sand and gravel every month, and your tot will use the pit far more frequently, as it will make for a whole new sensory experience.
Try filling it with water too, or in varying combinations of sand, gravel and water.
Choose child-friendly plants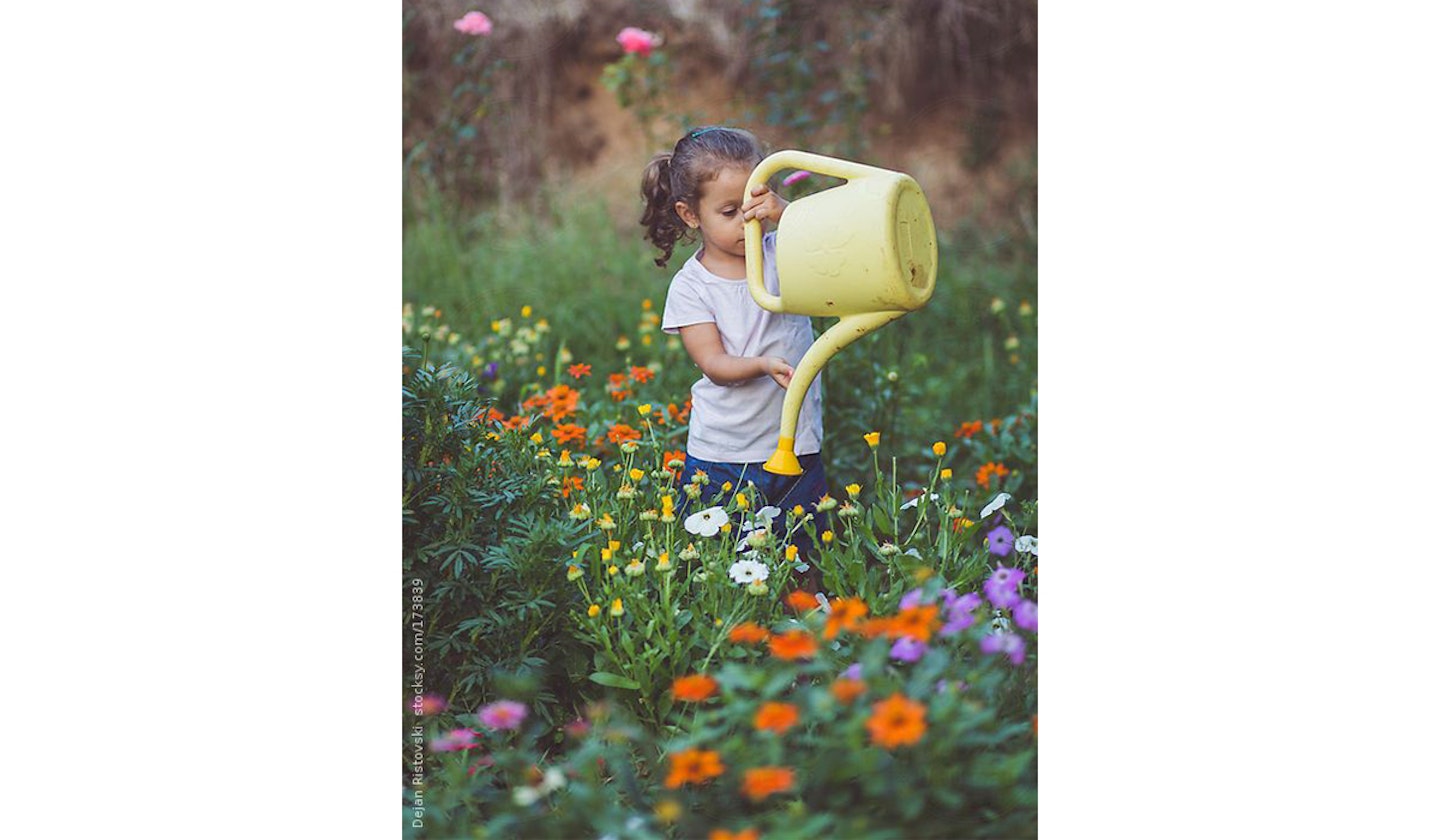 If you've got children playing around in an outdoor space then it's essential to make sure all the plants and flowers are safe for children to touch. Always avoid plants that are poisonous or known skin irritants. As a general rule, we'd avoid lily of the valley, daffodils, and foxgloves.
Plants including lavender, marigolds, chives, sunflowers, dahlia and daisies are all safe for children if they touch them or even put them in their mouth.
Check the Royal Horticultural Society's list of potentially harmful garden plants at rhs.org.uk
Create a cabin space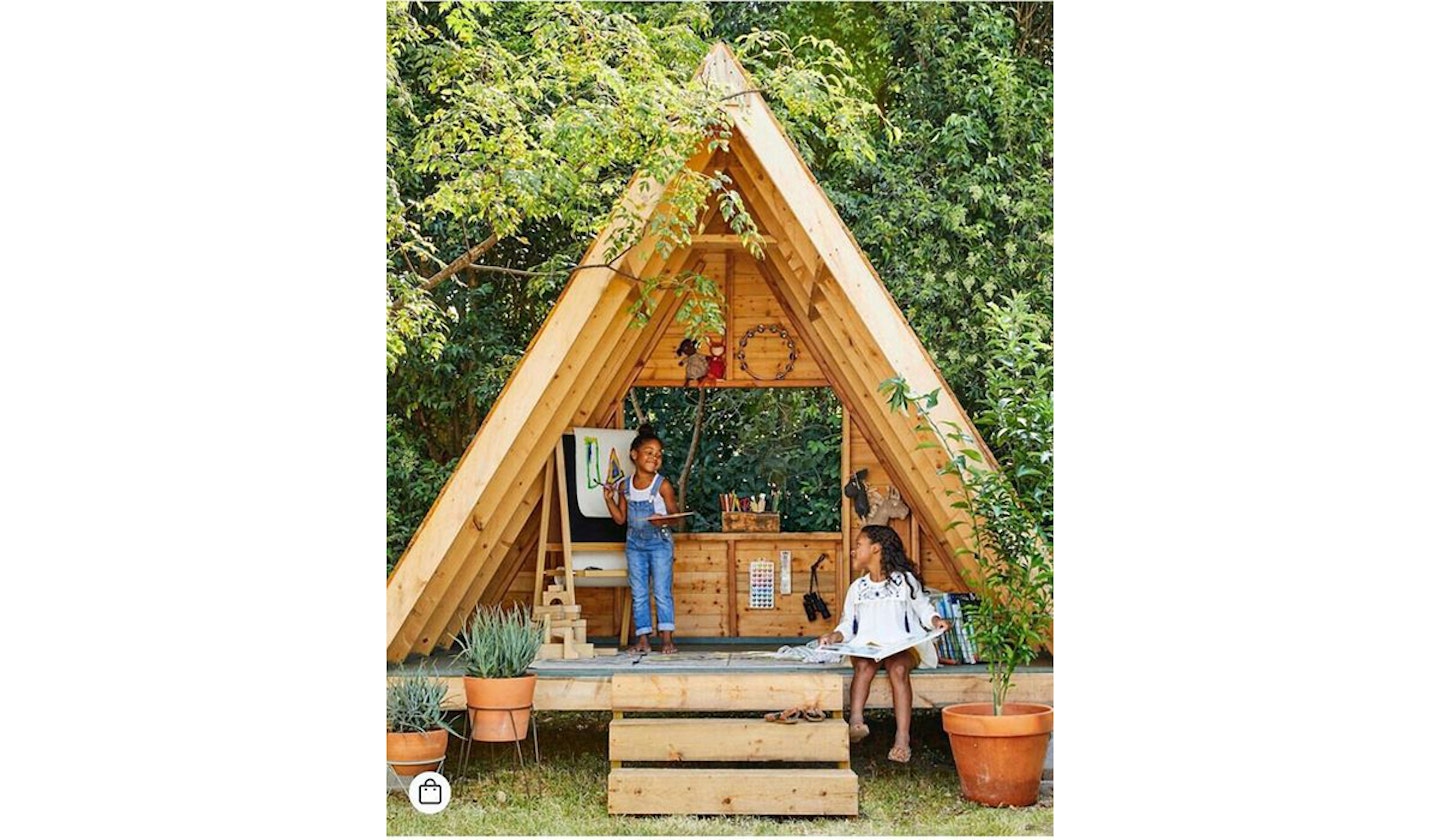 If your kids love a chill-out space in the garden where you can pop some outdoor blankets and cushions then why not erect a cosy little cabin in the garden? These can act as a spot to warm up in the winter with a hot cocoa or a place to enjoy a cold drink and rest on hot summer days.
Dedicate a space for play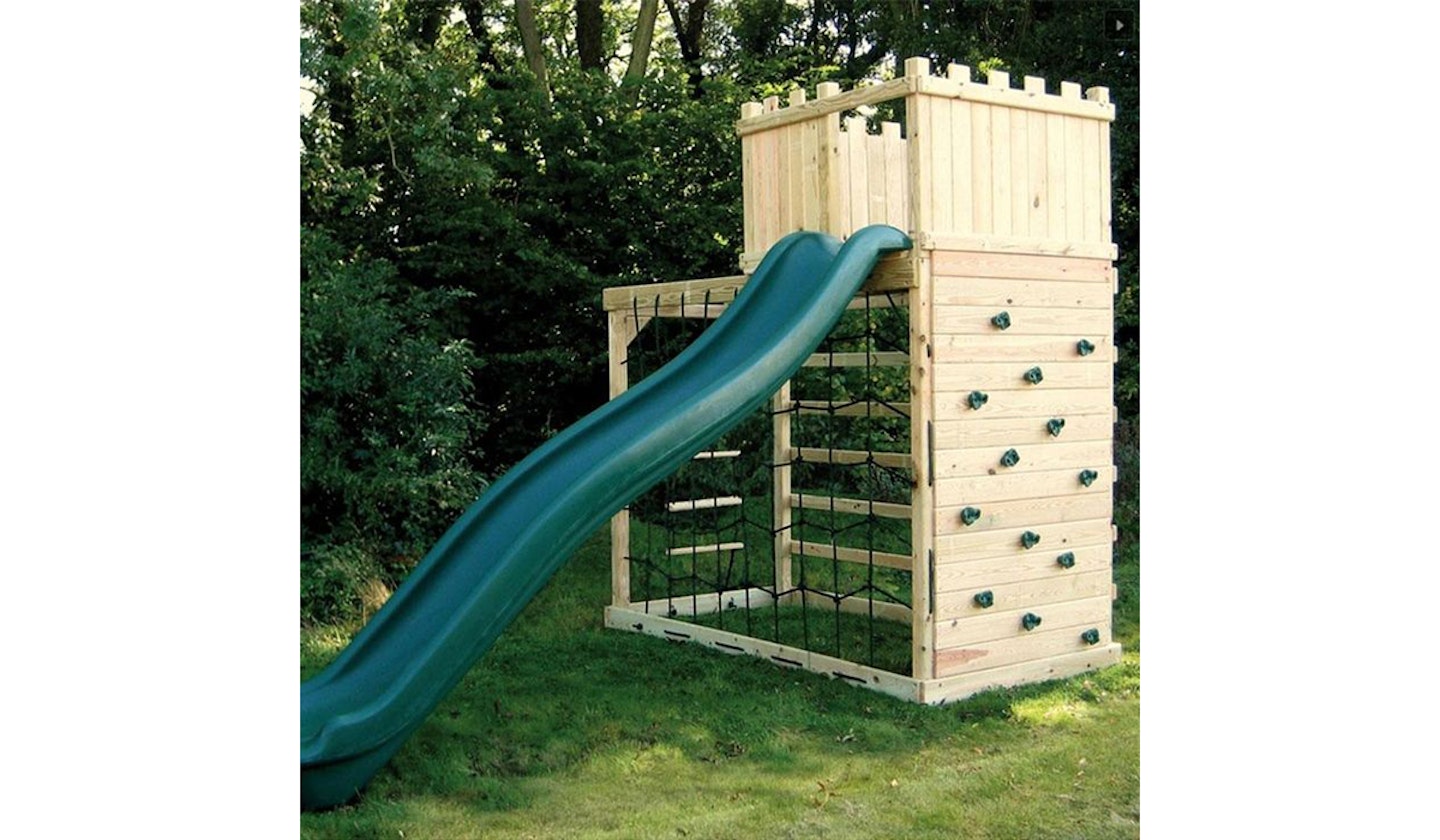 While not every garden has the space for a climbing frame and play zone, if you are blessed with a bigger outdoor space then we'd recommend treating them to an outdoor climbing frame with a slide.
Safety is key when it comes to safe spaces for climbing, so make sure that the climbing frame is on a good stable base, with the foundations and footing buried.
You might want to incorporate a slide, climbing frame, pole and rope swing to help develop their motor skills, imaginative play and their bravery when it comes to taking risks.
Encourage wildlife to visit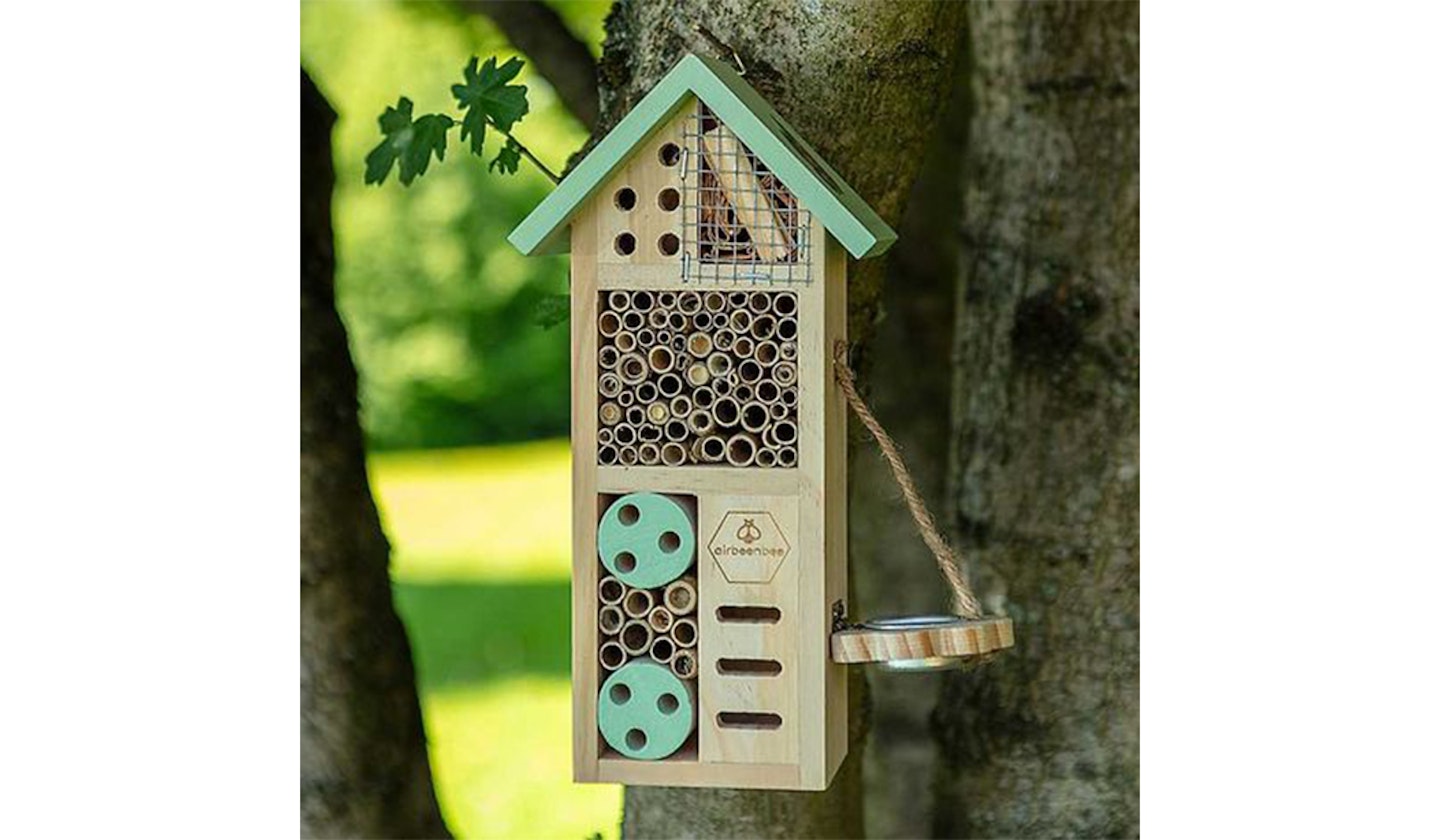 Teaching your children about the importance of biodiversity and the important part insects and animals have to play in our environment is a great lesson to teach our little ones.
Get your kids to help you put up bird boxes, make bird seed balls, insect hotels and introduce plants to your garden that bees and butterflies particularly love such as lavender, mint, pansies, peonies, sunflowers and snowdrops.
Add a small pond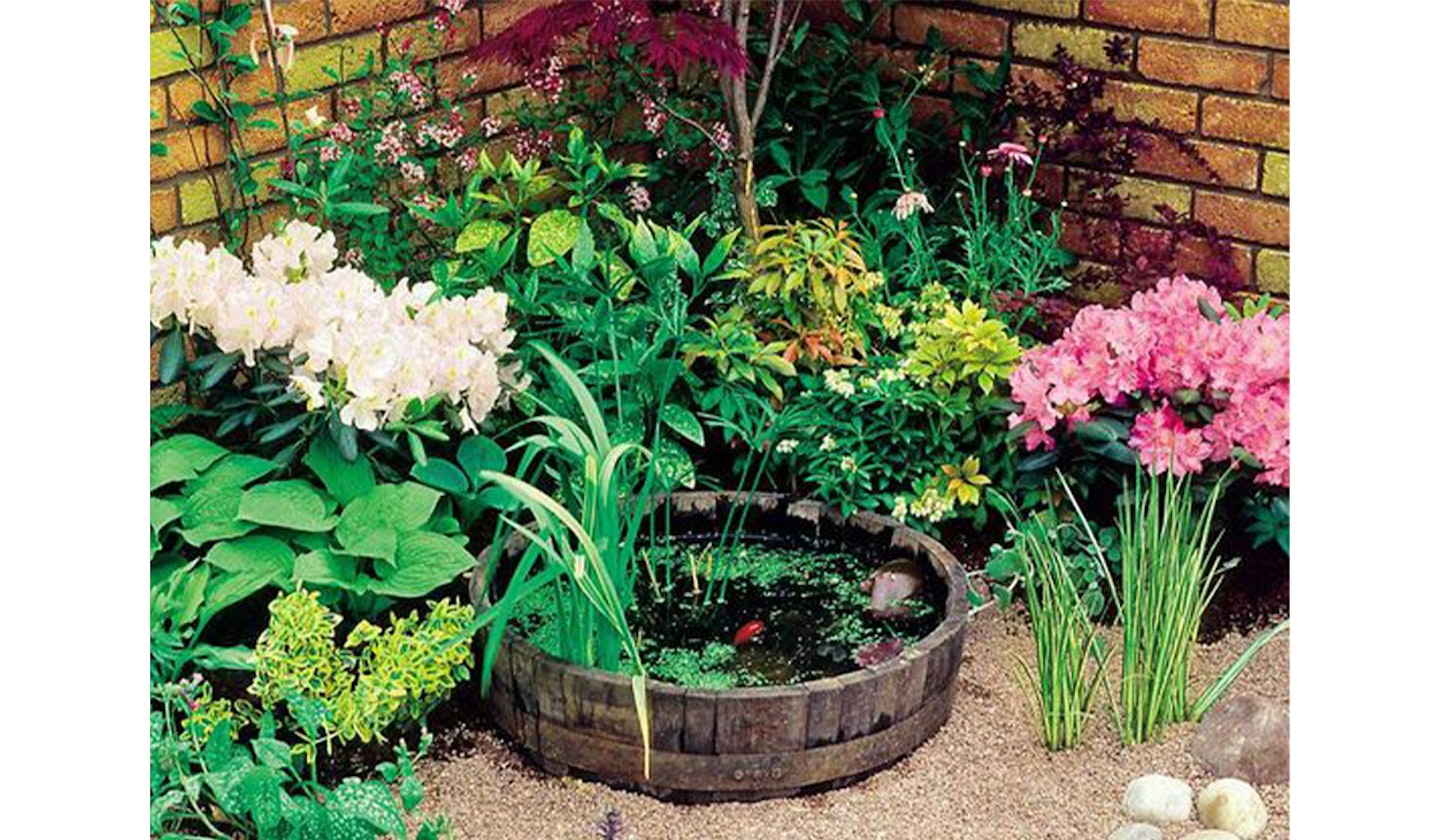 We know how difficult it is to build a pond, but container ponds can be a much easier option for little gardeners to maintain. Simply use an old bucket, watering can or large unwanted bowl as your pond.
Add a layer of stones and gravel to the bottom of the container. For larger containers, you might want to add different levels like a large stone. Add some pond plants and then fill up your container. It's best to fill this with rainwater if possible.
Make a mud kitchen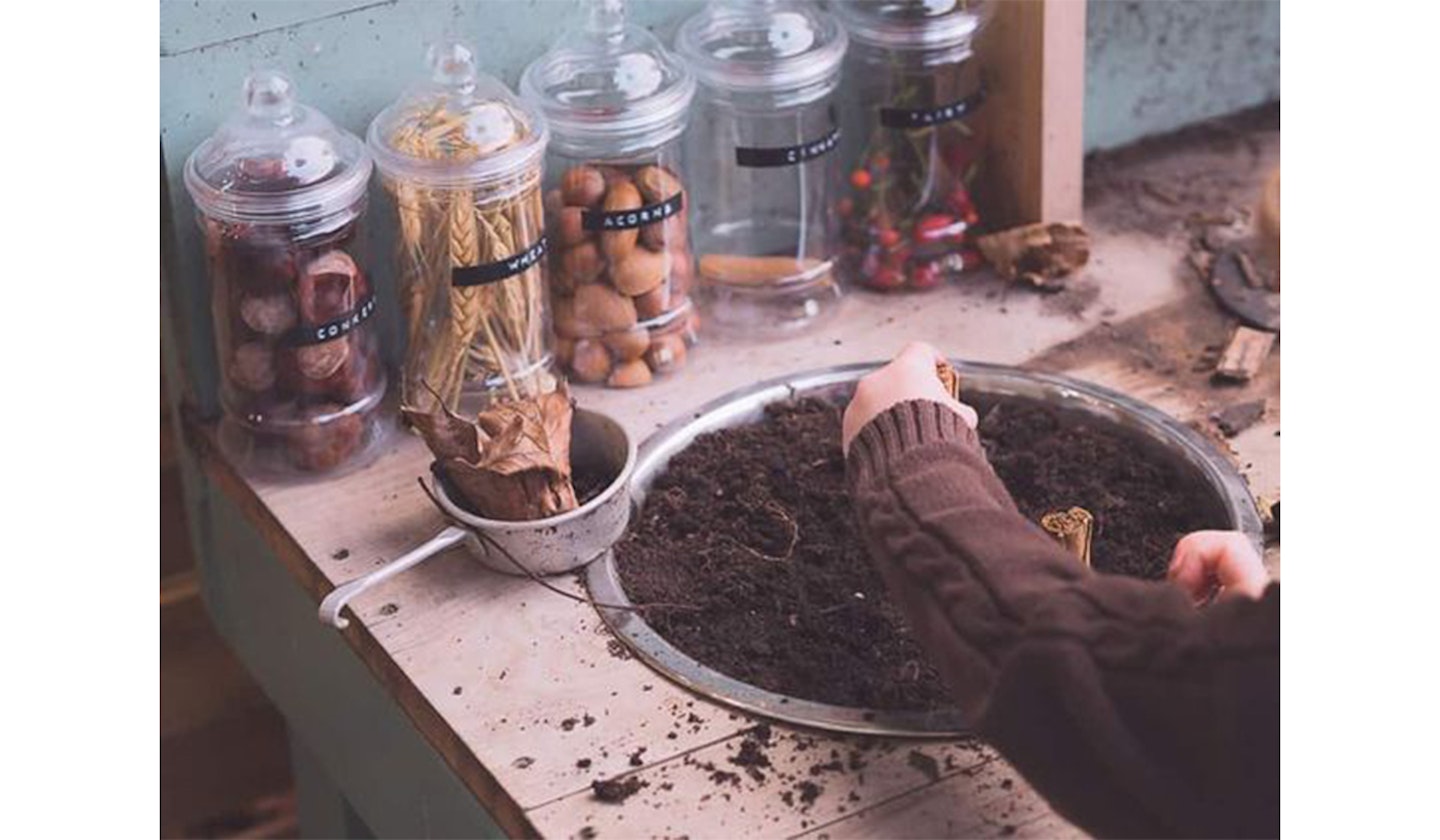 We love a mud kitchen here at Mother&Baby. They can keep kids entertained for hours and they're fun to play in all year round.
An outdoor mud kitchen is ideal for messy play and means all the mess can stay outside while leaving your kids free to explore. The kitchen part is because tots are encouraged to 'cook' with the mud so give up your old unwanted pots and pans for them to play with. Alternatively, there are plenty of mud kitchens you can buy that come with all the equipment you need.
Grow your own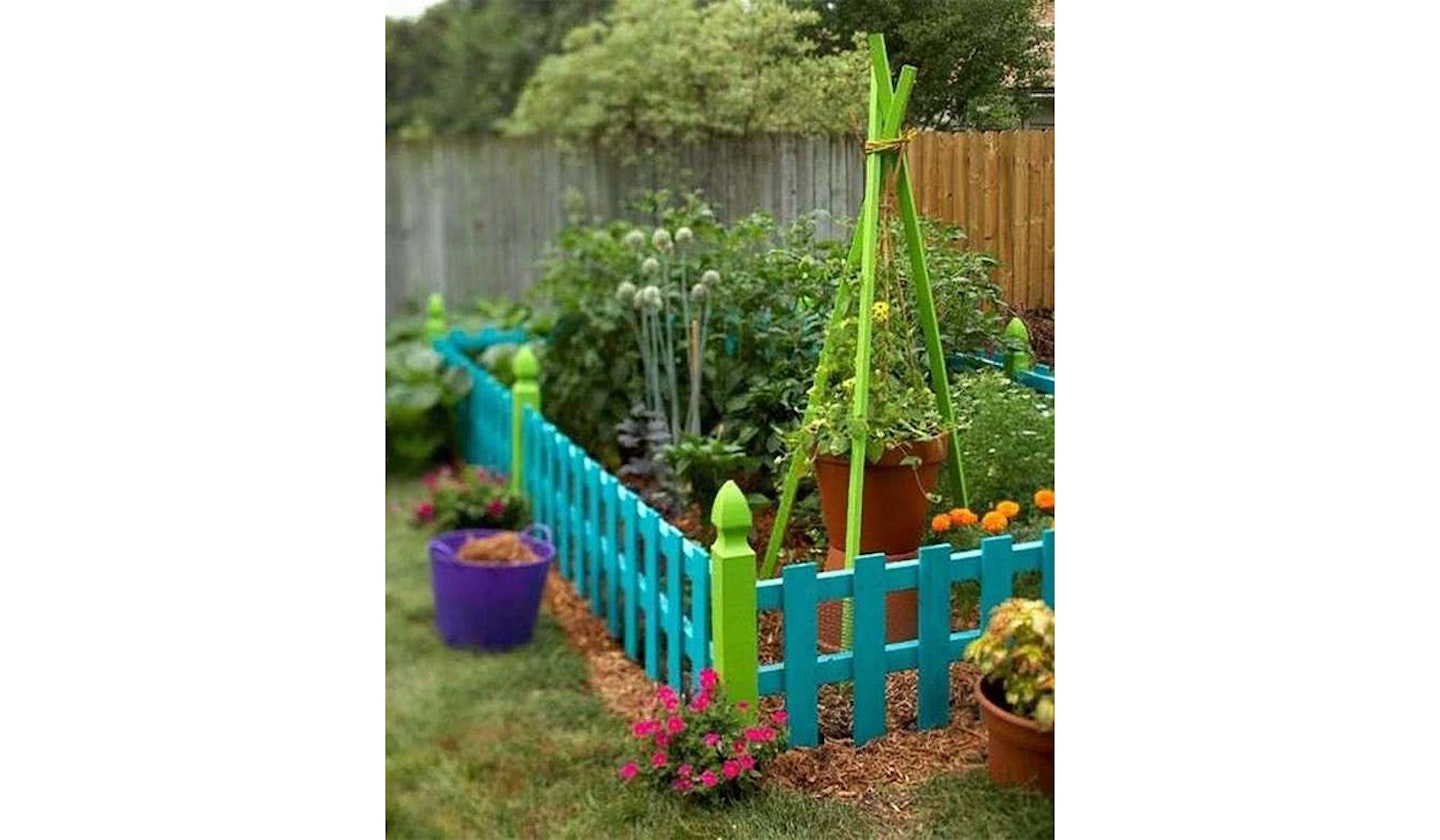 Veggie patches are a great addition to any garden, but especially if you're wanting to teach your kids about the benefits of growing your own veg. It can be very rewarding for them to see all their hard work paying off and be able to eat their own produce.
Opt for fruit and veggies that don't take long to grow (children's attention spans won't stick around for veg that takes a while). Courgettes, tomatoes and carrots work well as things for children to grow.
Start a compost heap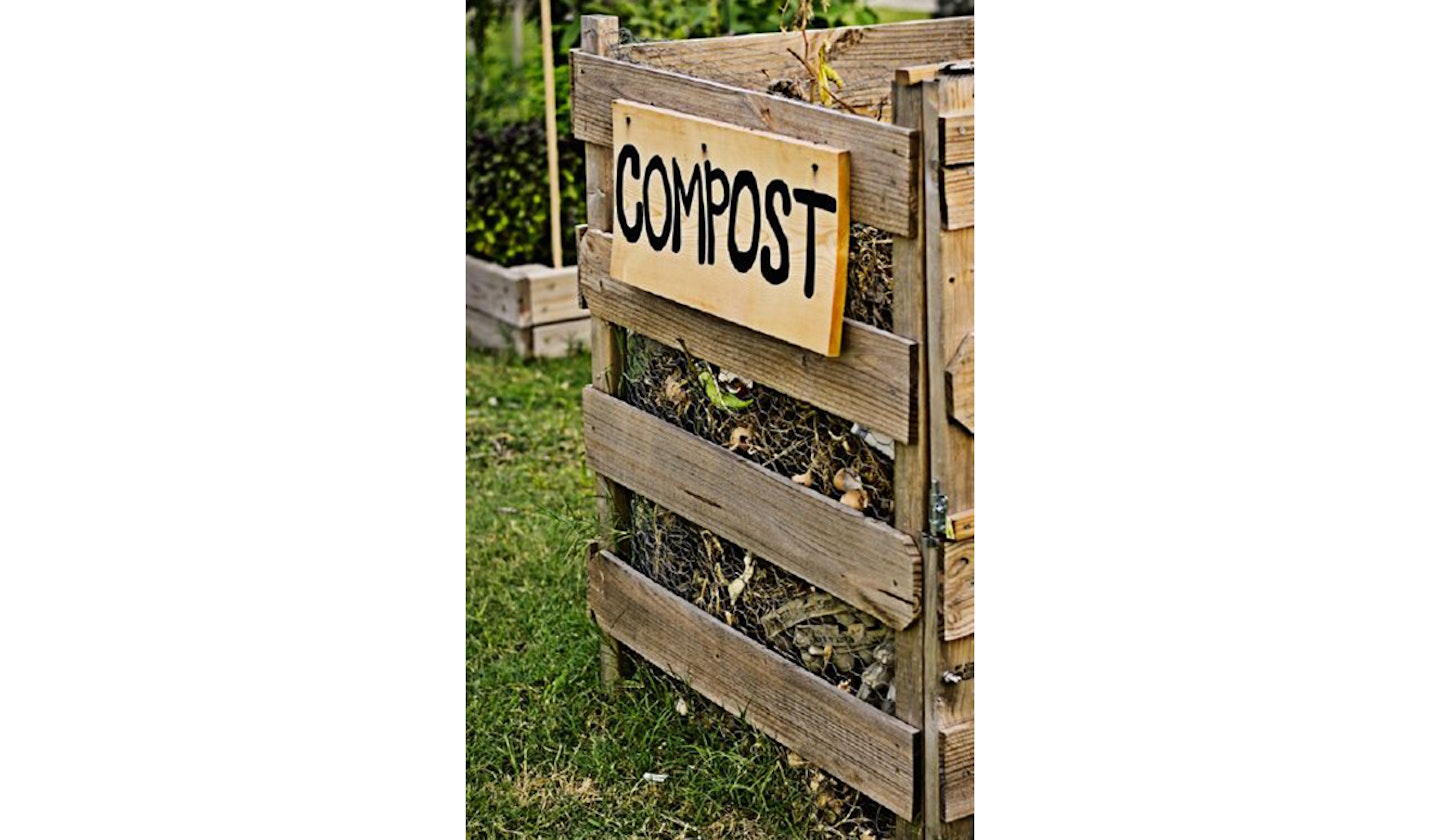 If you're having a veggie patch, then you might also want a compost heap. Piling up all your food waste and garden waste and waiting for the worms to arrive and turn everything into the soil is rather disgusting and fascinating for toddlers. Get little ones involved by building their own little compost heap.