Along with beach towels and sunscreen, the best windbreakers are one of those beach day essentials that are a real lifesaver, particularly if you've got little ones running around or trying to nap. They offer protection from the elements and stop the sand from blowing into their face and eyes.
If you cast your mind back to summers long ago, brightly coloured stripy windbreaks probably come to mind, but these days, there are plenty of stylish options to choose from in all sorts of colours, sizes and designs. There are large ones which are perfect for big family get-togethers and smaller, taller ones for when the beach is a lot busier and you want a bit of privacy when you're changing the baby's nappy or getting the little ones into their swimming costume, for example.
The best windbreakers 2023 shortlist:
•Best for a budget: Yello WBL Printed Standard Stripes Windbreak
• Best for height: BPIL Hut Wooden Windbreaker Beach Shelter
• Best for style: Volkswagen VW Beach Wind Breaker
• Best for reliability: Decathlon CAMPING WINDBREAK
So, to help you say goodbye to sand-filled sarnies and decide which would best suit your needs, we've compiled this extensive list of the best windbreakers for the beach. Check them out below.
The best windbreakers for the beach
Best for a budget
Description
Available in various sizes, we adore the warming tones of this Yello windbreak as it will make the
Pros
Brightly coloured
Affordable price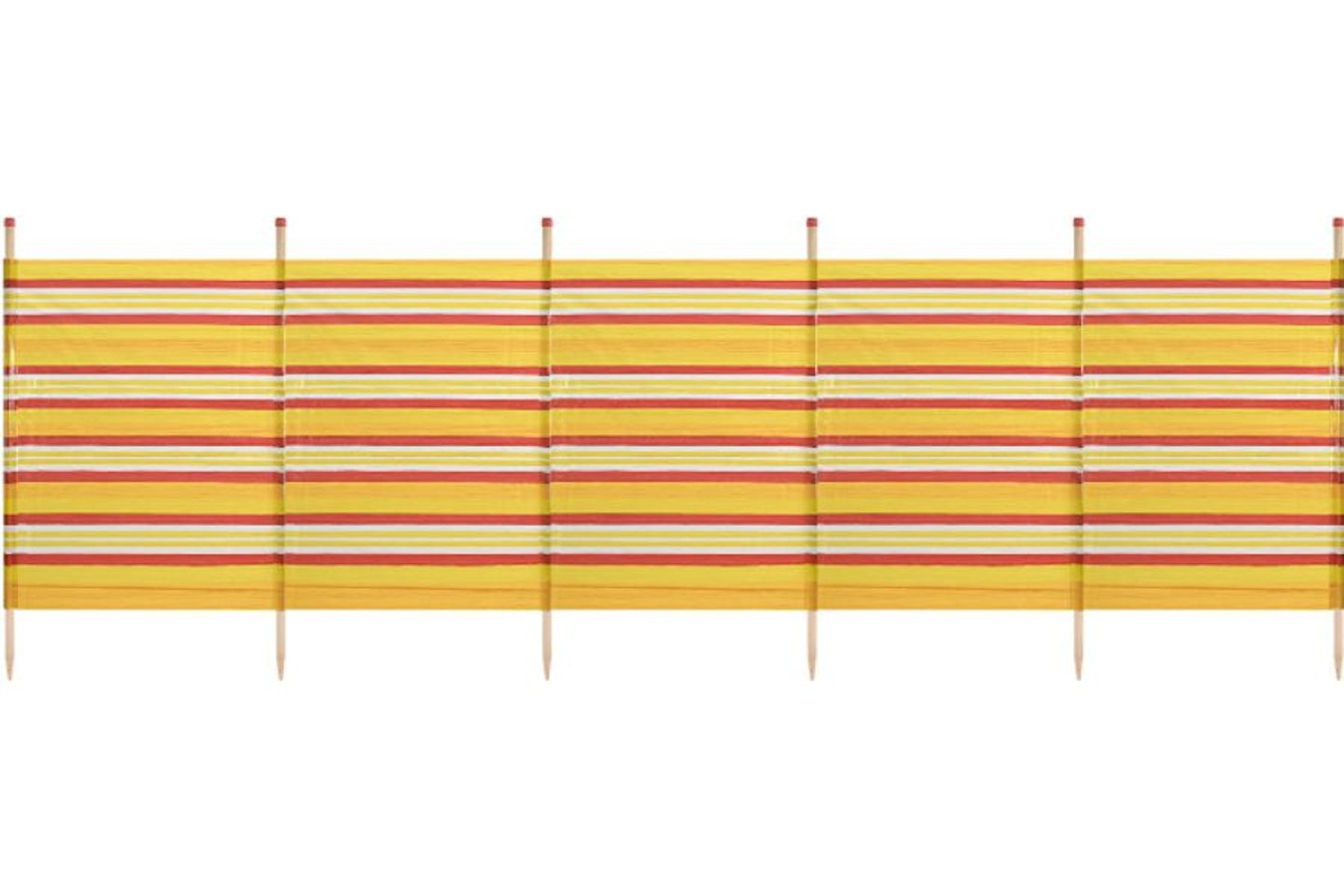 Best for click and collect
Description
This offering from Argos comes with guy ropes and poles to help with the installation process,
Pros
Thin poles
Carry bag included
Cons
Metal poles may take longer to put into the ground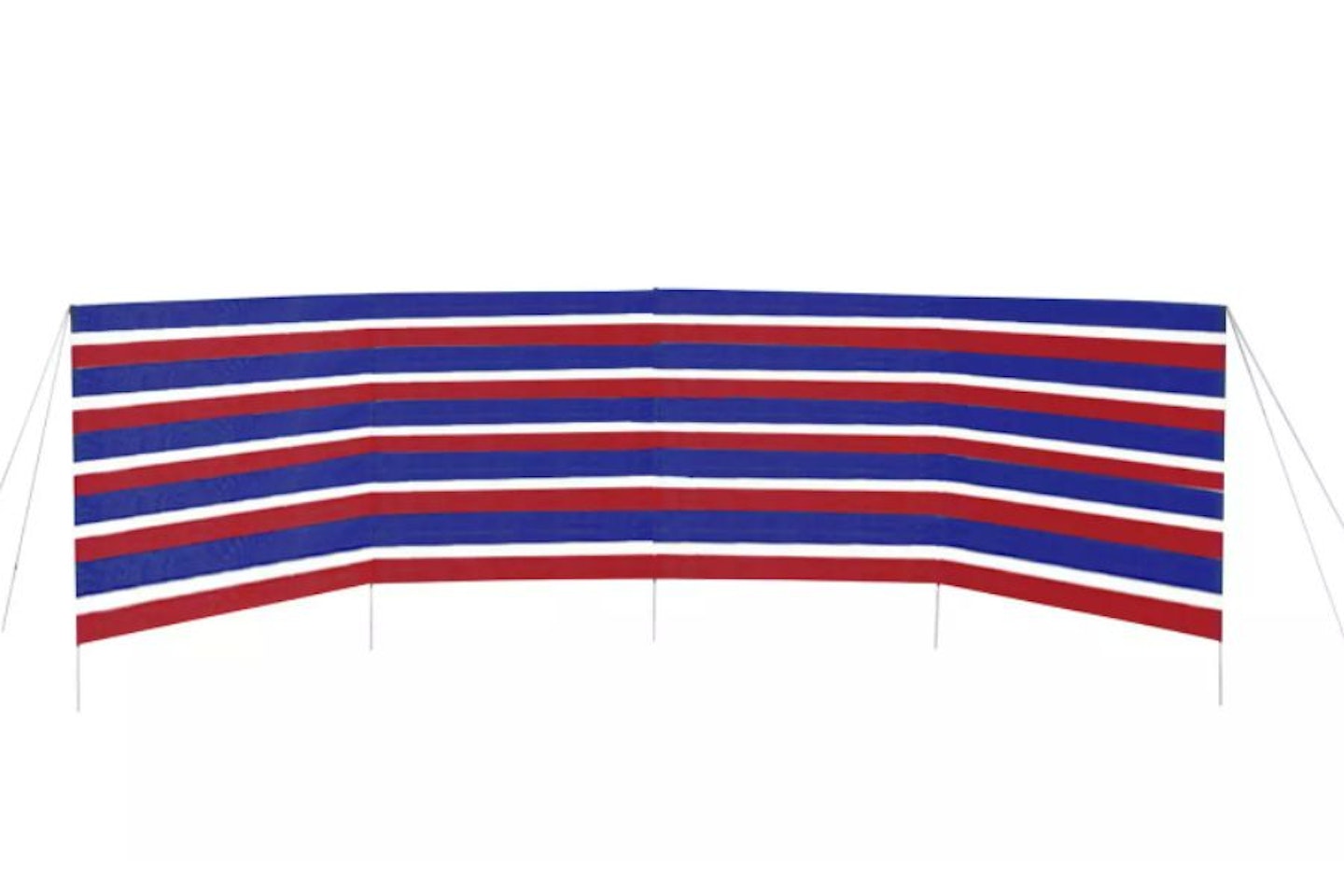 Best for height
Description
If you're looking for a windbreaker that's long enough to cover the width of a big family barbecue
Pros
Extra tall
Wide range of sizes to choose from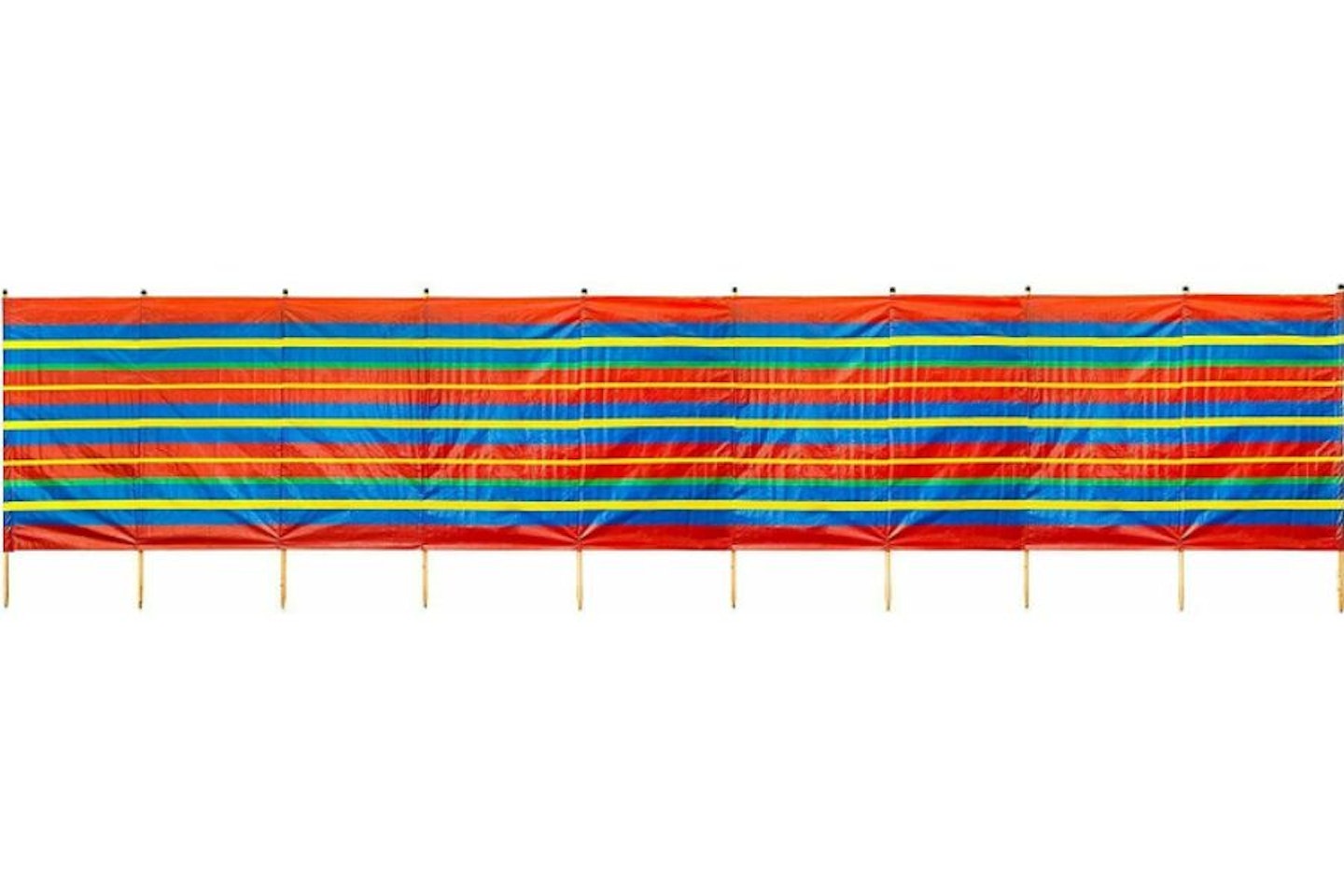 Best for sun protection
Description
This Sport-Brella umbrella is much more convenient to use than your average windbreak as you don't
Pros
Wind vents provide airflow
Side flaps for extra protection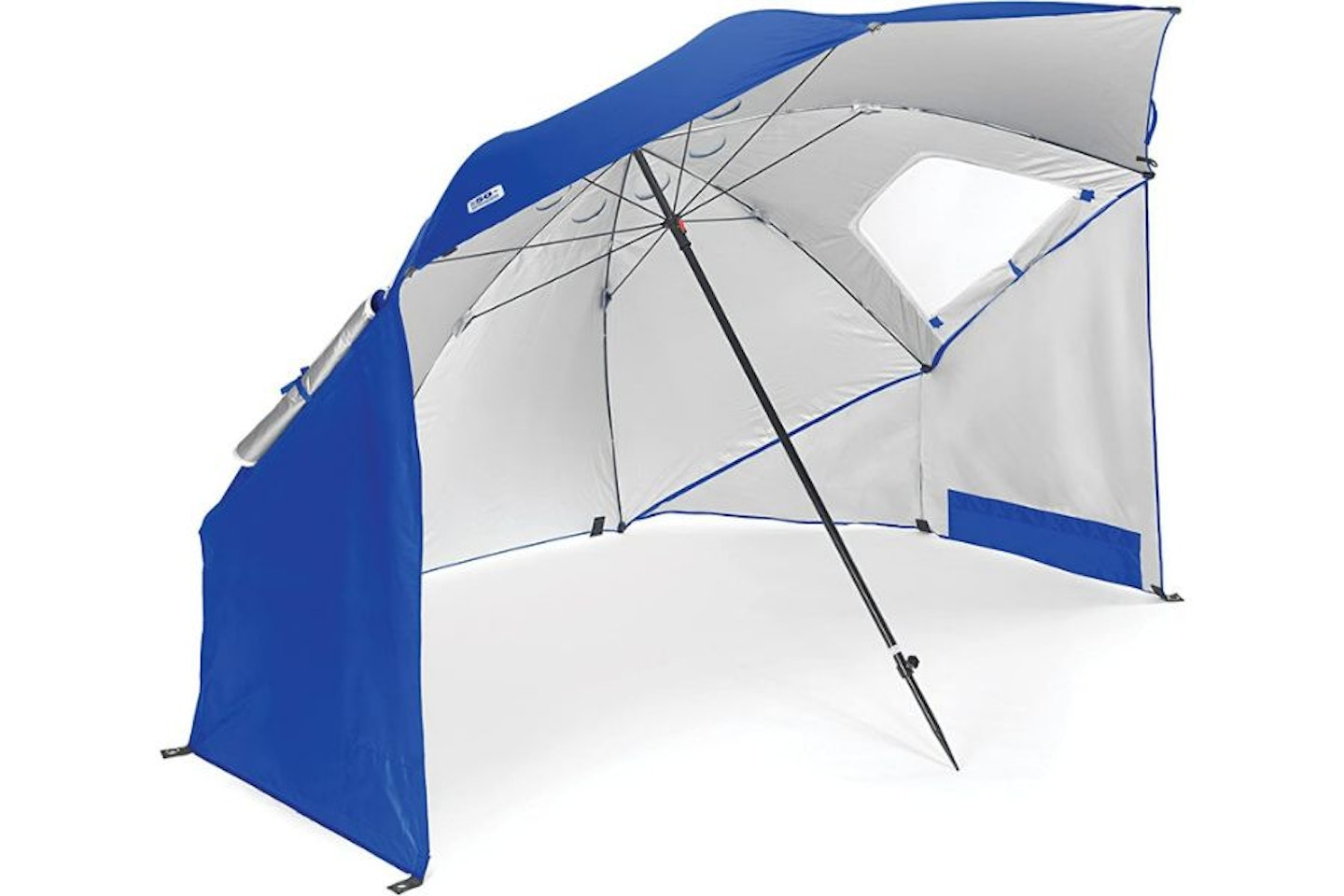 Best for style
Description
We're obsessed with how cute this VW wind breaker is! If you get lost after going for a paddle in
Pros
Lightweight
Folds away into a compact shape
Cons
Some report that it's a bit low to the ground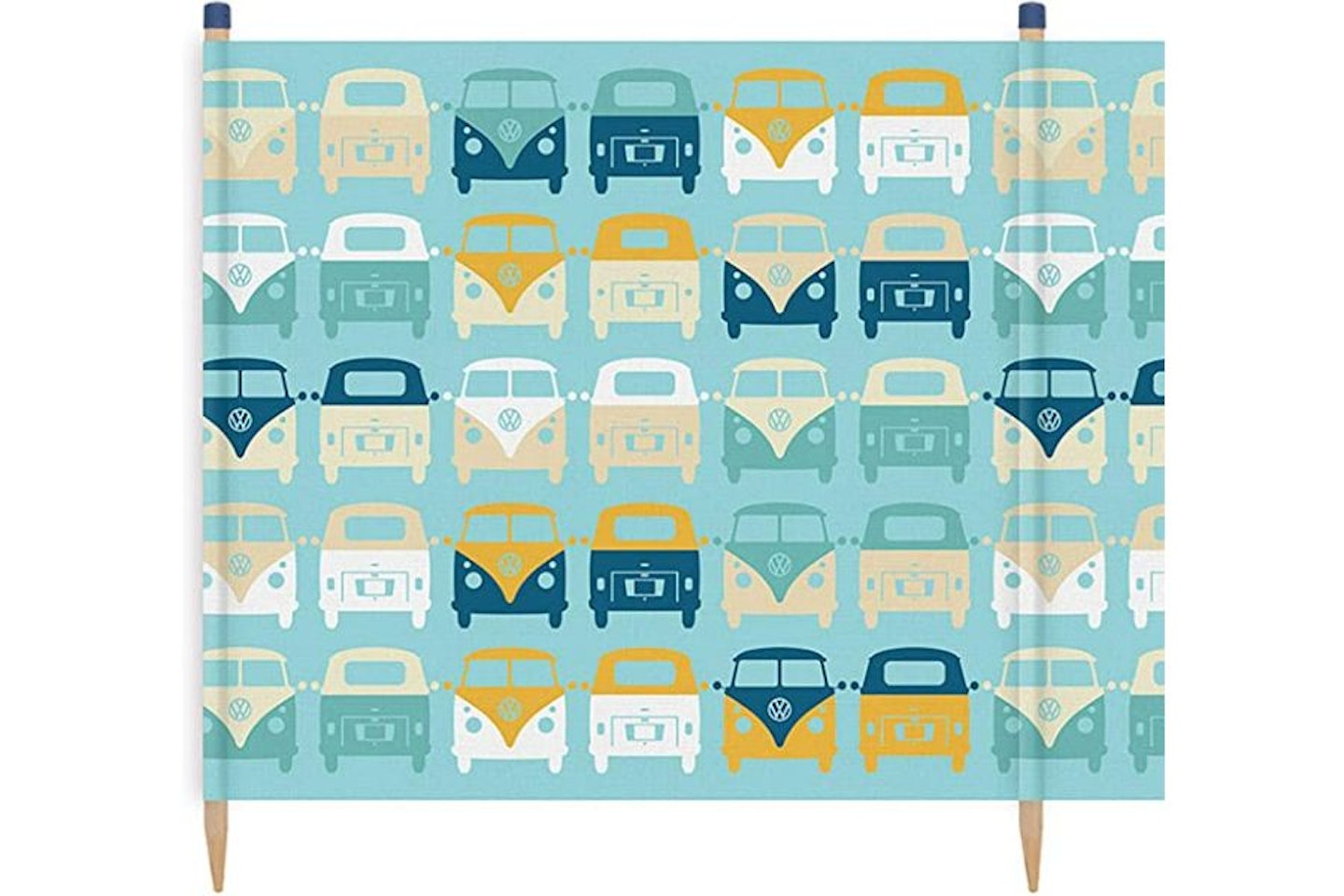 Best for reliability
Description
Decathlon will give you nothing but reliability with this brilliant windbreak. It's been wind
Pros
Fits a 6 person table behind it
Generous size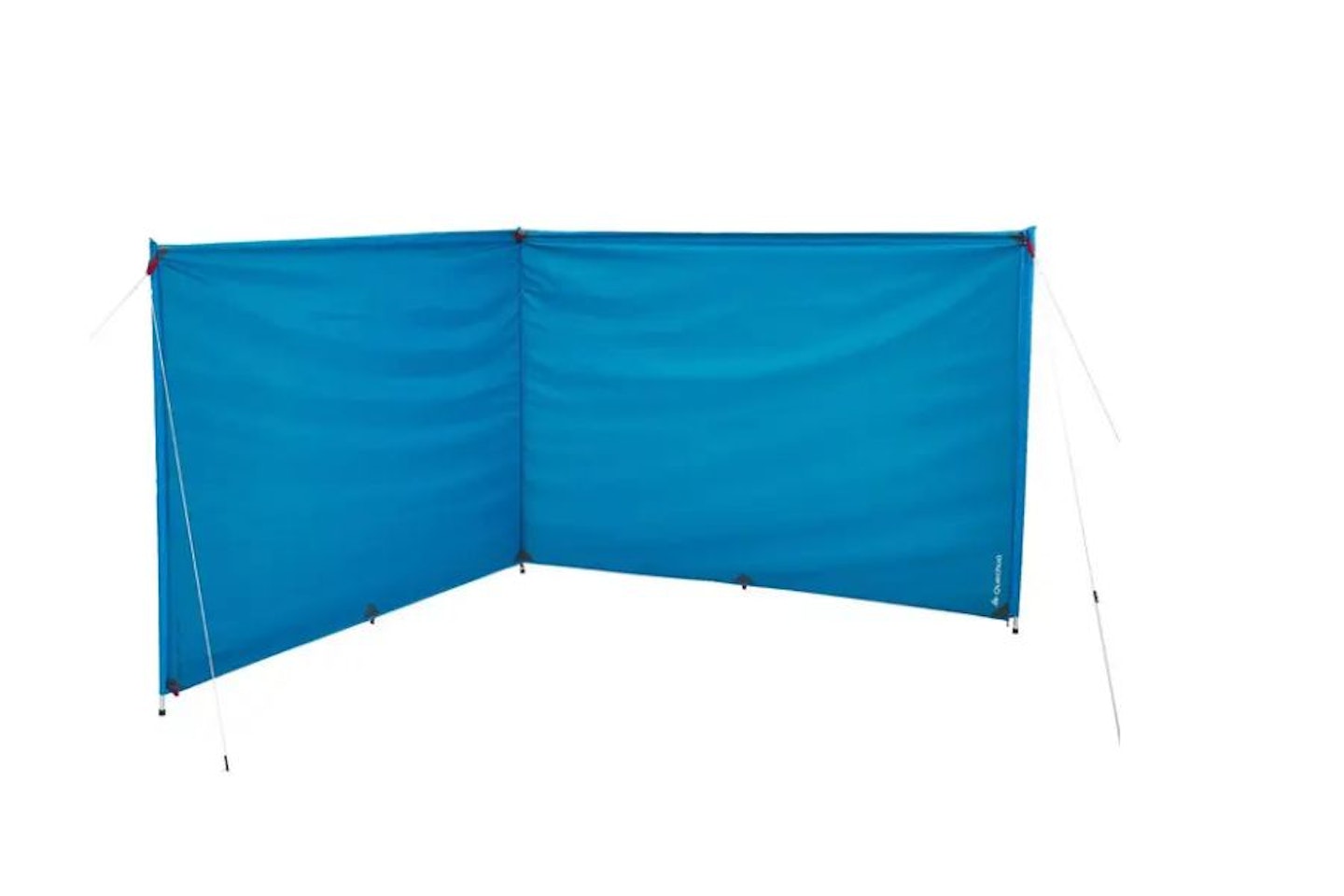 Best windbreaker with windows
Description
When you want your own bit of escapism but still want to feel part of the crowd, try the HSS
Pros
Has clear instructions
Windows to let in more light
Cons
Not suitable for exposed campsites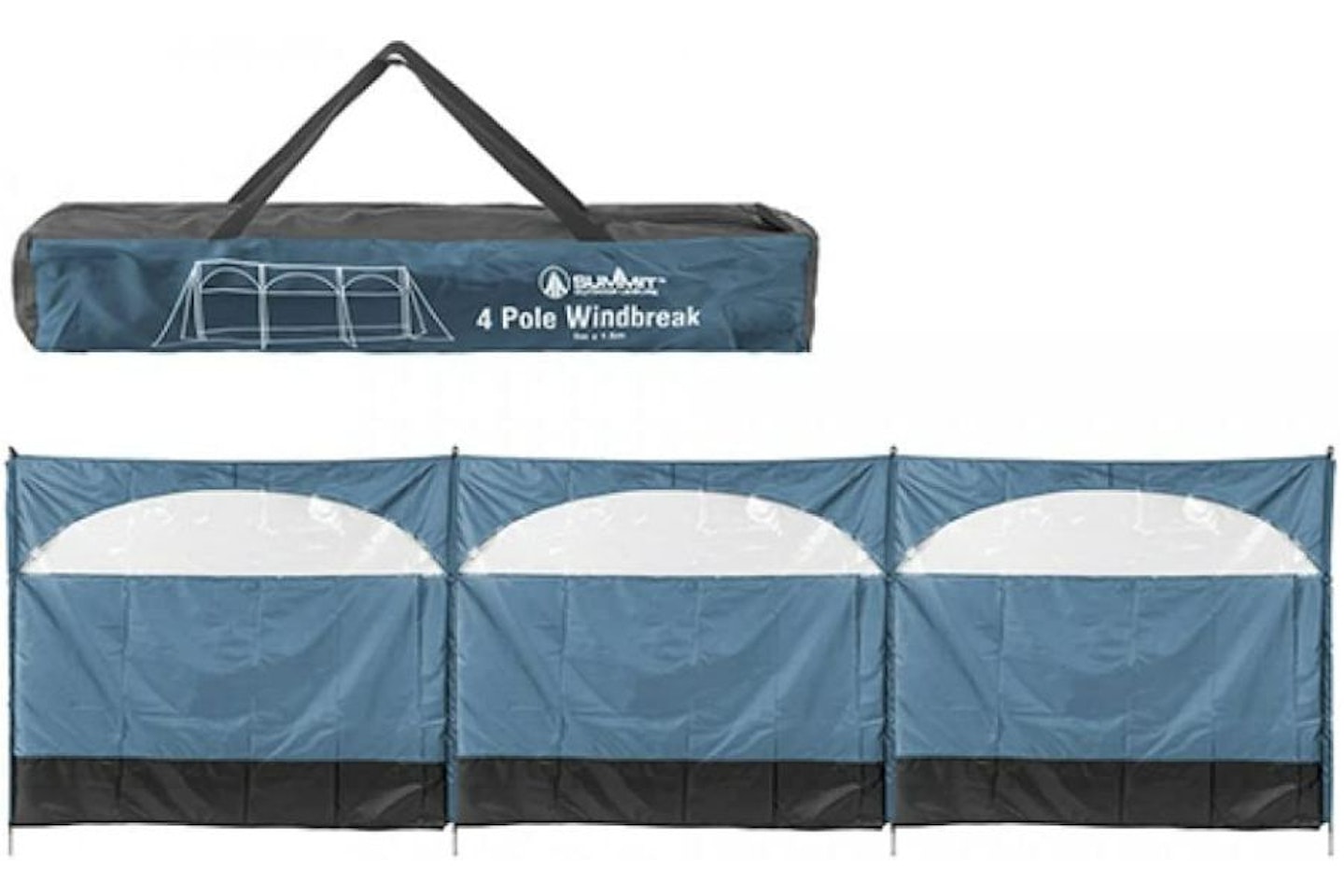 What's the best material for a windbreak?
Windbreakers come in a variety of different materials, so it's best to do your research to find out what type of material is best suited to what your using it for.
Plastic/Polyester
Often cheaper than other alternatives, plastic windbreaks are perfect for wet weather as they are waterproof. However, they are often quite thin and may not be able to withstand super-strong winds, only slight breezes. A lot of polyester and plastic options are lightweight can be folded away neatly into a carry bag after use.
Canvas
Although canvas tends to cost more, it is definitely more durable than some plastic options. Thanks to the tougher material, it can withstand harsh gusts of wind, although it's often a lot heavier and may bay trickier to clean than other materials.
What's the best windbreak for hard ground?
If you're planning to set up a windbreaker for the day in wet sand or dry soil, make sure that the poles have pointed steel caps or tips, as this will prevent the wood from splitting under stress when you bang it into the ground with a hammer.
How to set up a windbreak
Once you've chosen your windbreak, there are a few simple steps you should follow to set it up. Of course it varies slightly depending on the design and style you have chosen, but generally speaking, you will need a rubber hammer or a strong rock to knock the poles into the ground so that it doesn't fall over. Make sure that small children are entertained with a beach toy or two and aren't in the way when you do this as you don't want to start your day out at the seaside with an injury!
On particularly unsteady ground or breezy conditions, you may want to use some guy ropes and pegs to secure it more firmly. For larger windbreakers, a small team of one or two people may be required to hold the poles in place for you.
Arabella Horspool is a Commercial Content Writer for Mother&Baby at Bauer Media. She's a bookworm who enjoys cooking and spending time with her many pets.