Moving up to a proper pedal bike like this Frog 47 is a rite of passage for many toddlers. Regardless of age or experience, the key factors in children's bikes should always be weight, spec and resale value.
Buying something heavy, with rubbish brakes, that falls apart after a year and depreciates faster than a flatpack wardrobe, is a false economy.
Spend more on something they enjoy riding, that can be handed down to a younger sibling or sold for a similar amount to what you bought it for, and you get much better value for money.
That's the theory behind the Frog range, but how well does it stand up in real life?
Frog Bikes 47 overview
Pros
Lightweight
Great components
Build quality
Key Features
Light and strong
Weighing in at just 6.75kg for easy pedalling, with a robust construction backed up with a five-year warranty on the frame and forks. It should outlast your child, perfect for handing down or reselling.
Child-specific equipment
Small brake levers and cranks tailored for little hands and legs for maximum control and ease of use.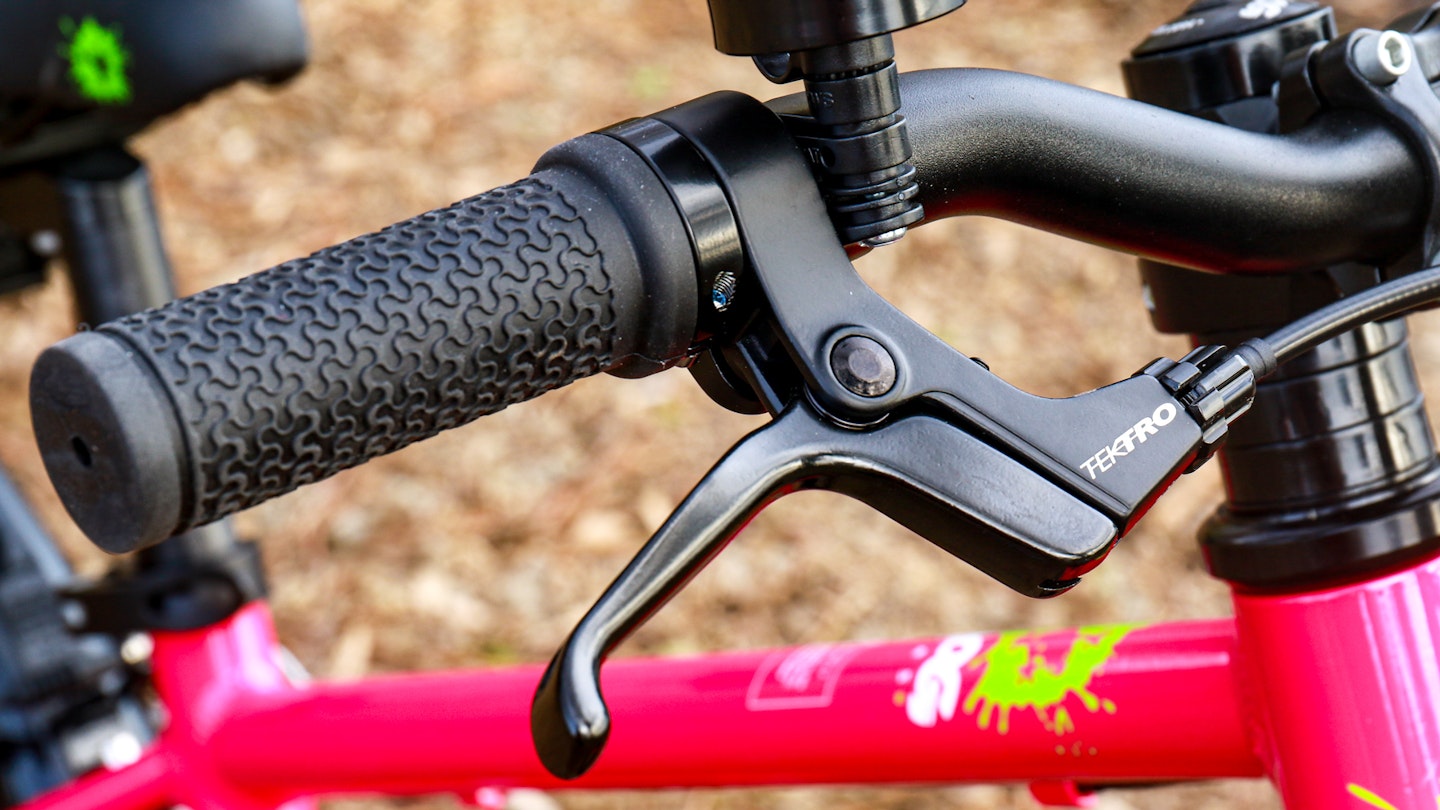 Room to grow into
A low bottom bracket and 40mm handlebar height adjustment means plenty of room and reach as your child grows.
Sizing
Suitable for 4 to 6 years with a recommended inside leg of 43cm-59cm, making it one of the best first bikes for a four-year-old.
Testing the Frog 47
We have been testing the Frog 47 since the start of February 2023. My daughter is four years old (at the time of writing) and we enjoy mostly off-road rides on gravel paths and pump tracks at the local bike park.
Build
The first test of any bike is putting the thing together – and handily ours arrived 99% built, all I needed to do was straighten the bars and attach the pedals.
Maintenance is easy as the Frog 47 uses the same size bolts pretty much across the board, meaning you only need one or two tools to make adjustments.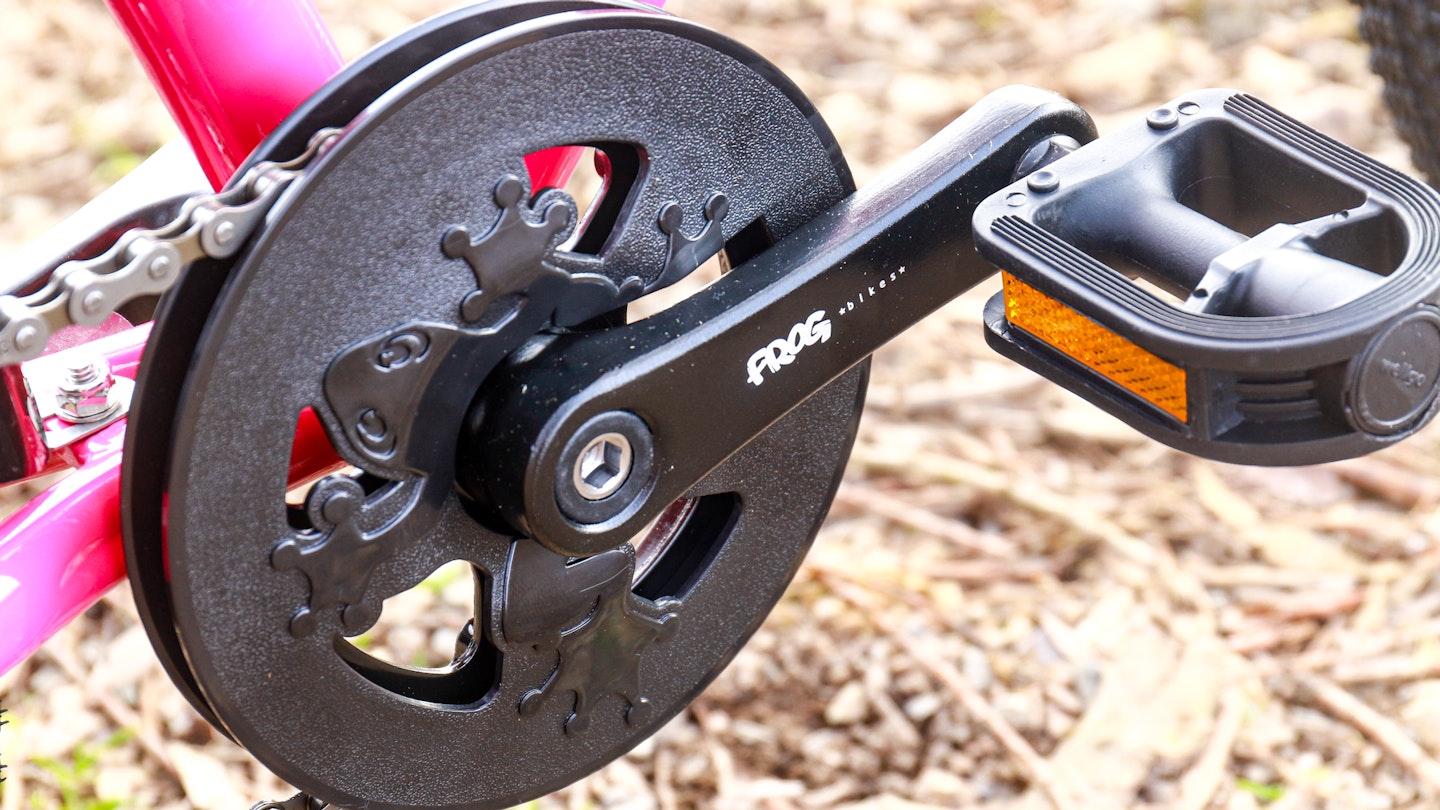 The pedals screw on with a spanner, otherwise, you could more or less take the bike to bits using a single 4mm Allen key. So you won't need to take a full toolkit for trail-side fettling - only the axles use a larger 5mm bolt.
I gave the bike a once over to check all the fittings were tight and had to adjust the headset, which was a bit loose, and the rear mudguard, which was rubbing on the tyre. Otherwise, we were pretty much good to go straight out of the box.
Design
It's great to see the huge number of colour options available on the Frog 47 (six, including an eye-catching polka dot) although my daughter was only interested in pink. This is offset by lime-green Frog stickers and highlighted spokes.
The frame construction is very traditional-looking, made from poker-straight, round tubes joined by quite visible welds.
Rival manufacturers like Boardman offer more modern tube profiles with a much smoother finish around the joins.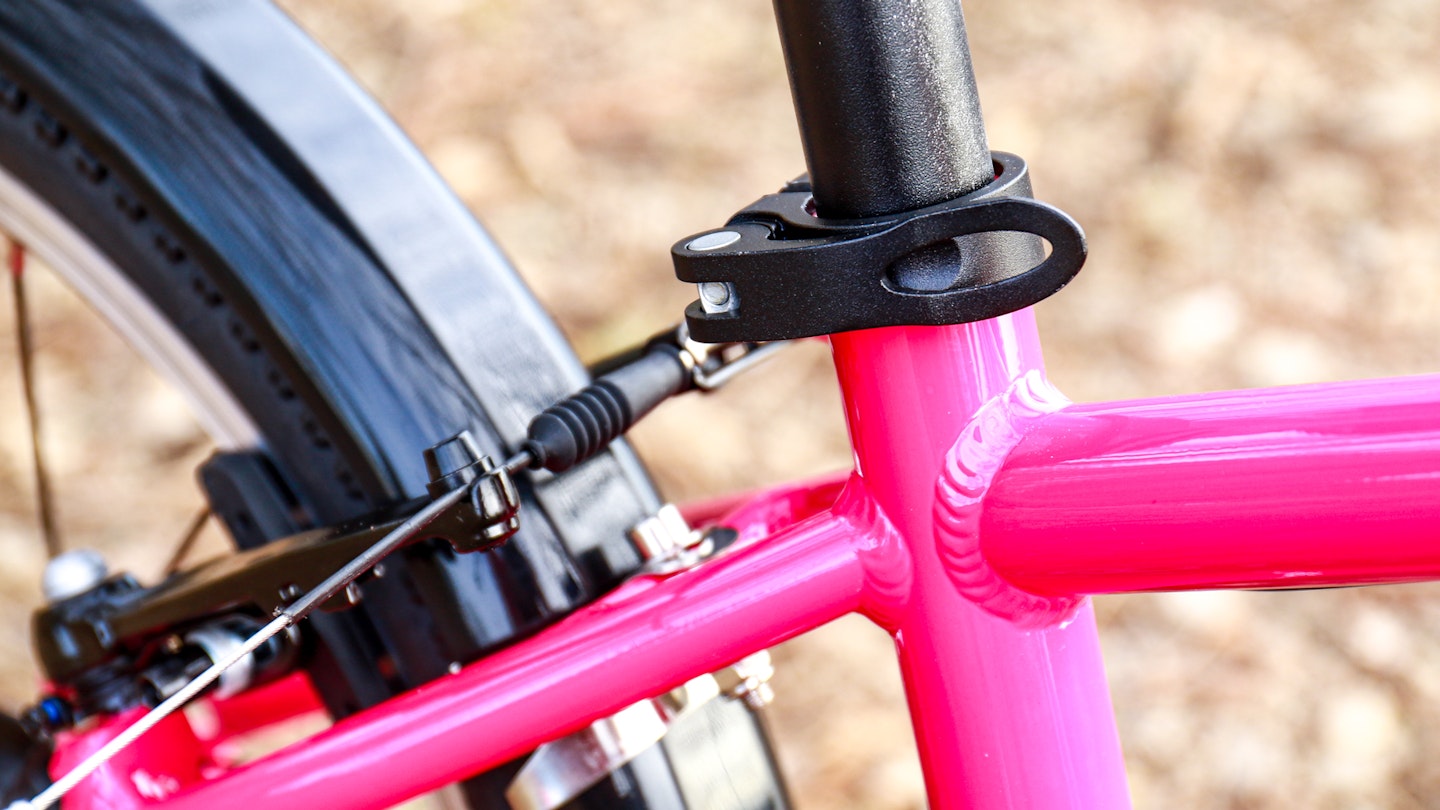 We both really like the frog design on the plastic chainring protector – laying the bike "frog side up" is a good habit to get into before we invest in a bike with gears.
Usability
Getting my daughter set up on the bike was a simple case of moving the Tektro brake levers for her hand position and setting the saddle to the right height, which is simple and speedy thanks to a quick-release lever on the seat post.
You don't get quick-release axles for the wheels but as the Frog 47 fits in my car boot fully assembled this isn't a huge issue. You will need to take a multi-tool out with you in case you get a puncture, though.
One big nod to usability is the horizontal dropout adjuster – this can be screwed in or out to achieve the perfect chain tension when fitting the rear wheel, so you don't have to try and hold it in place while doing up the bolts, resulting in a wonky wheel.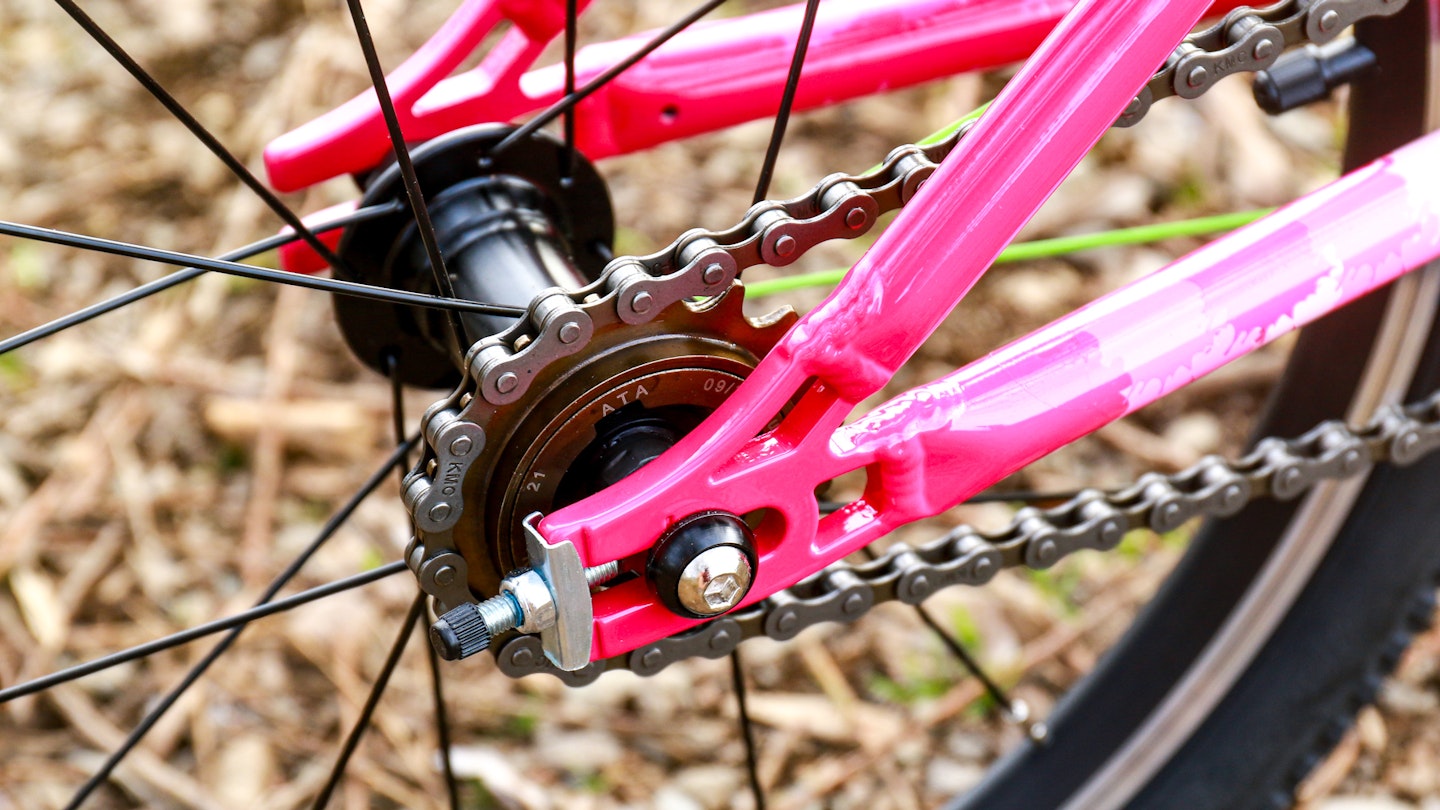 We didn't have to adjust the bar height but the fork steerer tube is long with four spacers included, so there's a massive amount of tweaking that can be done here as your child grows.
Performance
It's hard to quantify the difference a lightweight bike that fits your child perfectly makes to their enjoyment levels. Put it this way though, the first time I took my daughter out on the Frog 47, she smashed out a seven-mile loop of a local lake with no assistance from me – significantly longer than she'd manage on her old bike.
The 47 is Frog's 18-inch wheel model and this is traditionally the biggest single-speed available, with gears arriving from 20-inch upwards. Having one gear is less complicated for the rider and means easier maintenance too, but does limit speed on the flat (sometimes a good thing) and the ability to pedal up steeper stuff.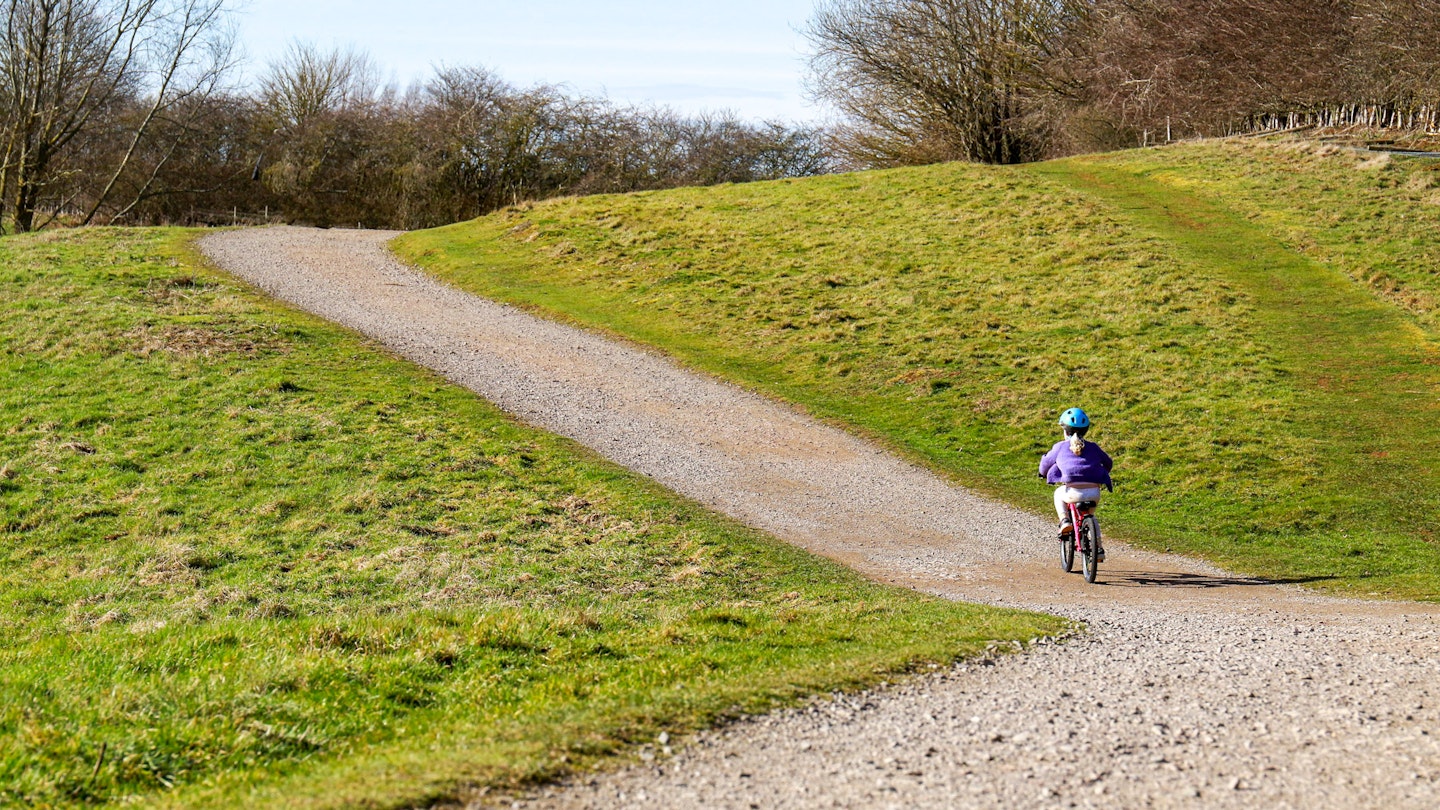 Frog pairs a 32-tooth chainring with an 18-tooth sprocket on the wheel and this gearing allows for pretty decent progress on smooth, flat roads, and the ability to climb moderate hills. My daughter has to get off when the gradient ramps up to more than a gentle incline, but the combination of lightweight and bigger wheels means she's able to keep up much better than before.
When it comes to slowing down again the Tektro v-brakes are superb – I have to ride with a decent gap between us because her bike stops nearly as fast as mine. They're also easier to set up and maintain than the rubbish centre- or side-pull brakes that still plague the children's bike market - rubbing on the wheel rim and providing about as much stopping power as a light headwind. It's also much easier to convince your child to use the brakes and not their feet when the brakes are this effective.
The 47 has a proper stem that clamps around the fork steerer tube, rather than a traditional quill (the kind that is always loose and wonky) and Kenda hybrid tyres that offer the right mix of grip and low-rolling resistance. We've had a set of these on my son's larger bike and they seem to last forever, so I was really pleased to see them here.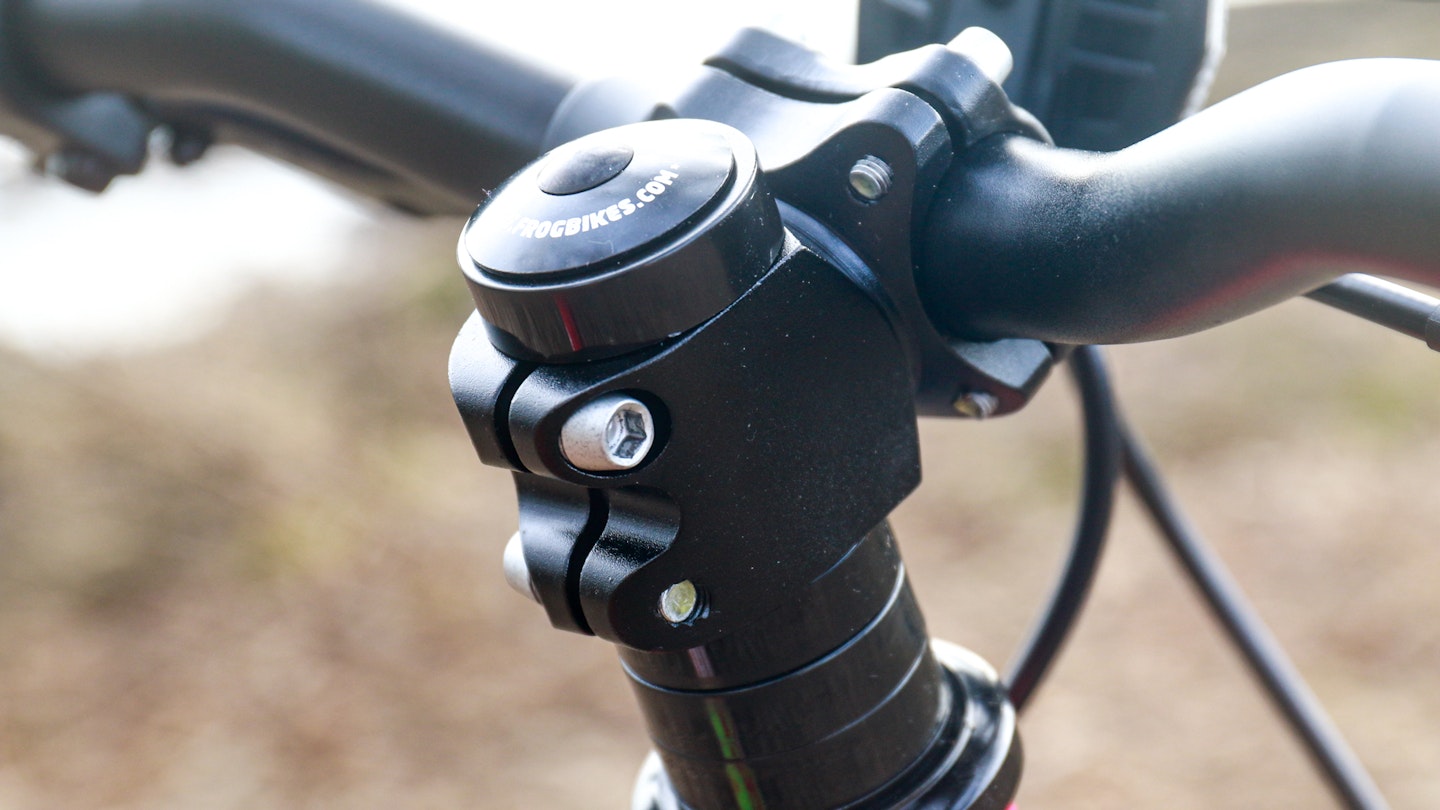 Aiding handling is a pair of child-sized, slim grips on the bar, with lock-on collars to stop them moving around if water gets under the rubber. A steering stop in the headtube restricts how far round the bars can turn too, stopping them from spearing into the rider in the event of a crash and also protecting the frame from the brake assembly.
Final verdict
The Frog 47 is expensive in isolation and compared to rivals – which are surprisingly sparse, only the Raleigh Pop or Squish 18 come close in terms of spec and even then, both fall a bit short.
It's not a case of paying more for the same thing though, the Frog is tangibly lighter and features better components, plus should hold its value well too. We're not making any promises here, of course, check eBay or the various Frog resale groups on Facebook for yourself before making a decision.
We've found it to be absolutely rock solid so far, with no signs of fatigue or wear despite several long and demanding rides (we did 13 miles the other day). In fact, the only issue we had was getting stones stuck under the rear guard on a particularly muddy ride.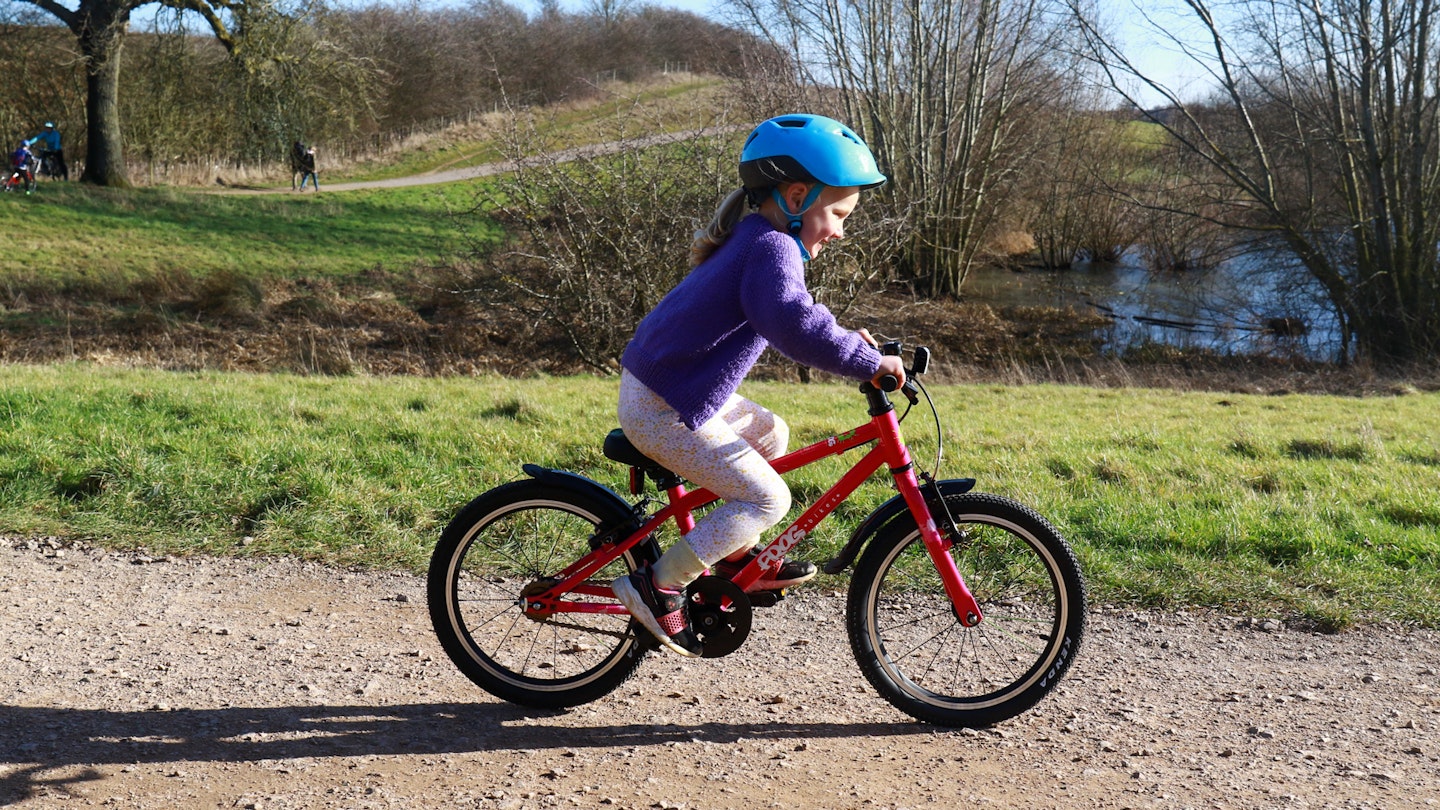 Pick one of the crowd-pleasing colours and there's no reason why you couldn't hand this bike down to multiple younger siblings.
The bottom line for me is the number of times my daughter has asked if we can go for a ride on the weekend since the Frog arrived. It's light and fast and fun to use so we're getting much more enjoyment from it than her old one.
A cheap bike that lives in the shed is more expensive in the long term than a pricier one that gets ridden every day. That sounds so convincing I might use it to justify a two-wheeled purchase of my own.
Frog 47 FAQs
What wheel size is the Frog 47?
The Frog 47 features 18-inch wheels is recommended for inside leg measurements of 43cm-59cm.
Are Frog bikes worth the money?
We think so – a quick look on eBay shows used examples being sold for only slightly less than new, they're backed up by a long five-year warranty and typically feature a very high spec.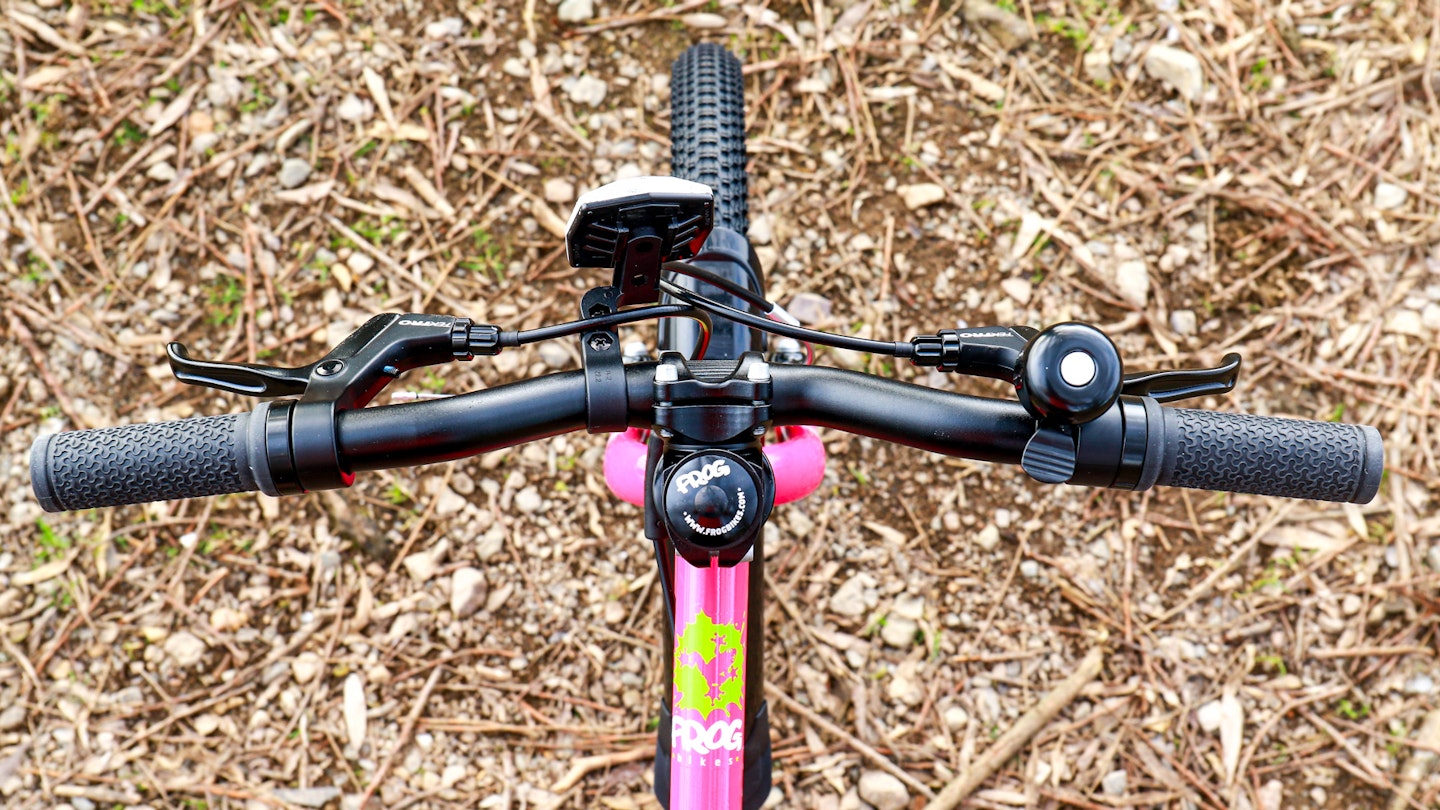 What age is the Frog 47 for?
Frog says the 47 is ideal for 4- to 6-year-olds.
Does the Frog 47 have gears?
Just a single speed – with a 32-tooth chainring and an 18-tooth sprocket.
Glossary
Bottom bracket – where the pedal cranks attach through the frame
Chainring – the gear attached to the cranks at the front of the bike
Chainring protector – a plastic (and sometimes metal) device that protects the chainring from knocks, and your trouser leg from the chain
Cranks – the arms that the pedals attach to
Dropout – the section of the frame the wheels are bolted through (single-speed bikes have horizontal dropouts)
Headset – the bearings in the headtube
Headtube – the part of the frame the forks bolt though
Lock-on grips – handlebar grips that are clamped to the bars with a metal collar to stop them from rotating
Quick-release – a lever that allows for tool-free adjustment of the seat height
Single speed – a bike with one gear that still allows for free-wheeling (unlike a fixie)
Sprocket – the gear on the rear wheel
Steerer – a tube from the forks that you attach the handlebars to