Whether you're a tea lover, coffee addict or all that breast feeding has got you thirsty for a cold beverage, having a cup holder for your pram or pushchair is essential for any mum or dad on-the-go so we've found the best cup holders for prams.
If your baby's pram doesn't have a cupholder included, then a cup holder for your pram is definitely a pram accessory worth investing in. Particularly in those early, caffeine fuelled months with your newborn, it'll be a godsend. They're also very handy for keeping toddler sippy cups in during the summer months alongside your pram sunshade to keep your tot hydrated and cool, so you'll get years worth of use out of it.
From the best cup holders for prams that fit easily to ones that are suitable for bigger bottles and reusable travel mugs, we've given some of the leading cup holders for prams a go to find the best ones for you.
Best cup holders for prams
Best all-round pram cup holder
Description
Suitable for toddler bottles, coffee cups, reusable water bottles and cans, this is one of the
Pros
Easy to fit
Comes with phone holder too
Cons
Phone holder is too slim for some phones and bulky cases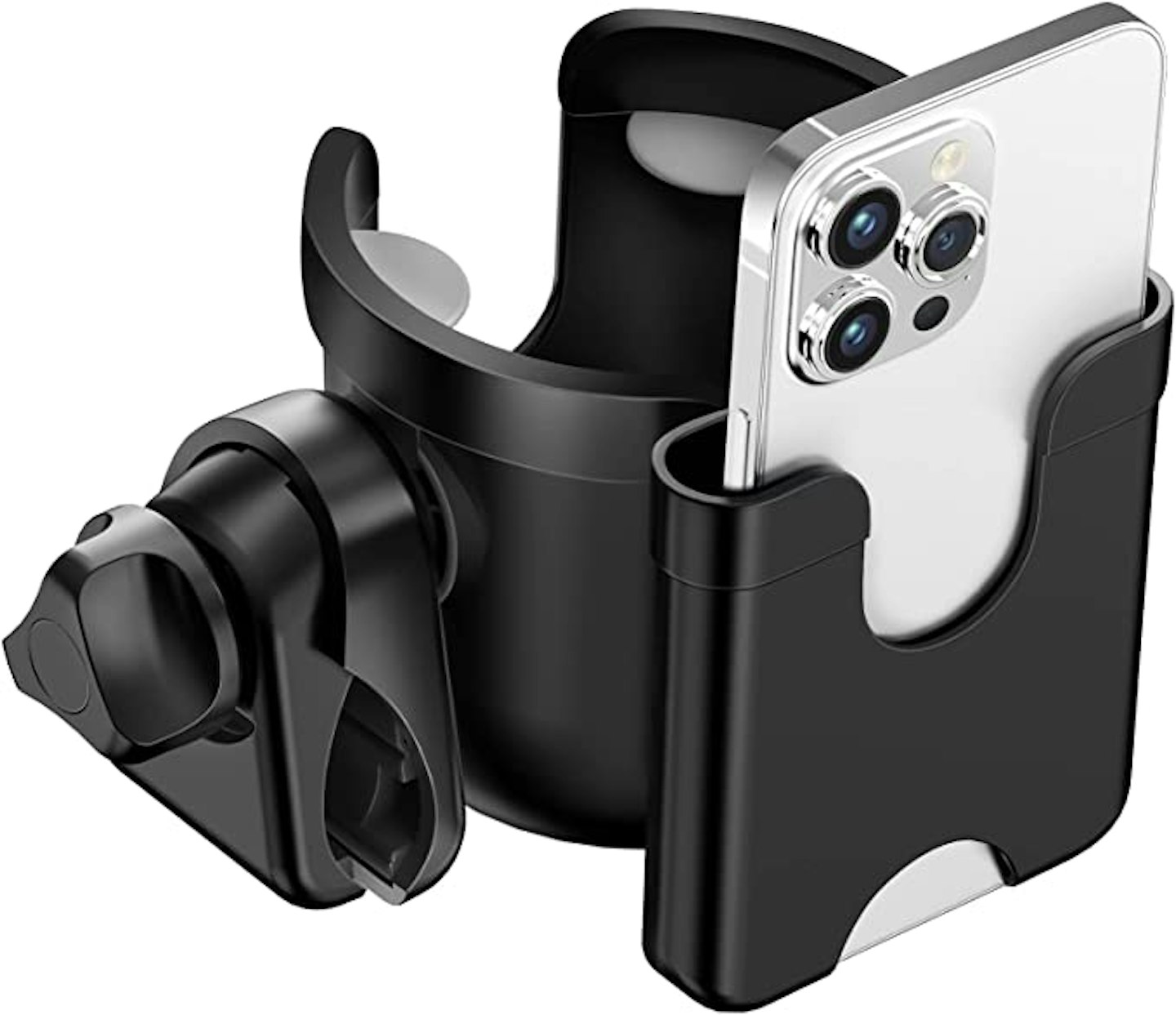 Best insulated drinks holder
Description
For those frosty mornings, you'll probably want a cup holder that's going to keep your cuppa warm
Pros
Keeps drink at temperature for longer
Includes extra compartments and pockets
Cons
Not suitable for large containers
Best for organisation
Description
Pros
Numerous compartments designed for different essentials
Insulated drinks pocket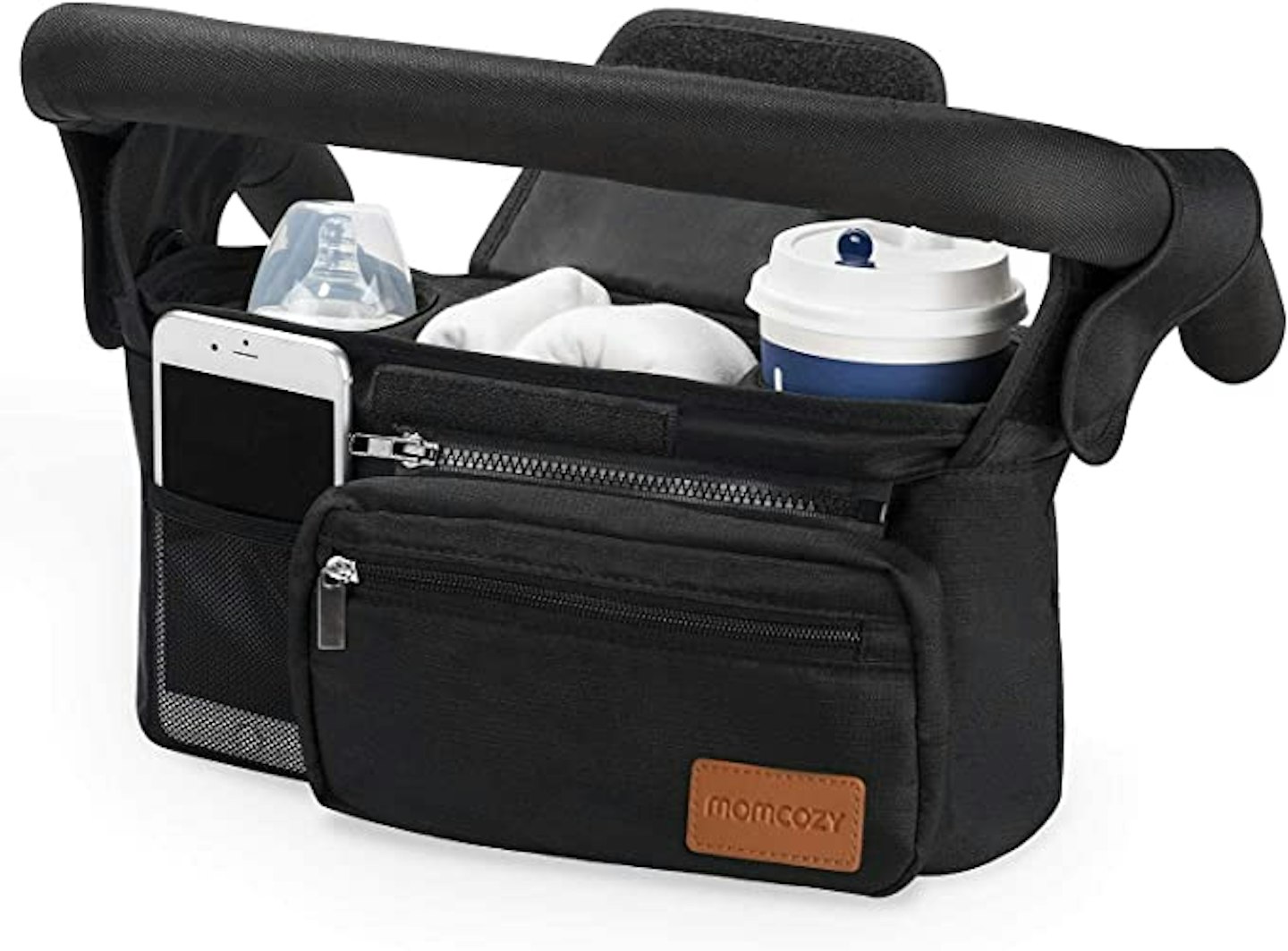 Best for sturdiness
Description
Whether your toddler has started to grab hold of things more often or you regularly walk on rough
Pros
Keeps your drink secure
Adjustable clip
Cons
Isn't suitable for large bottles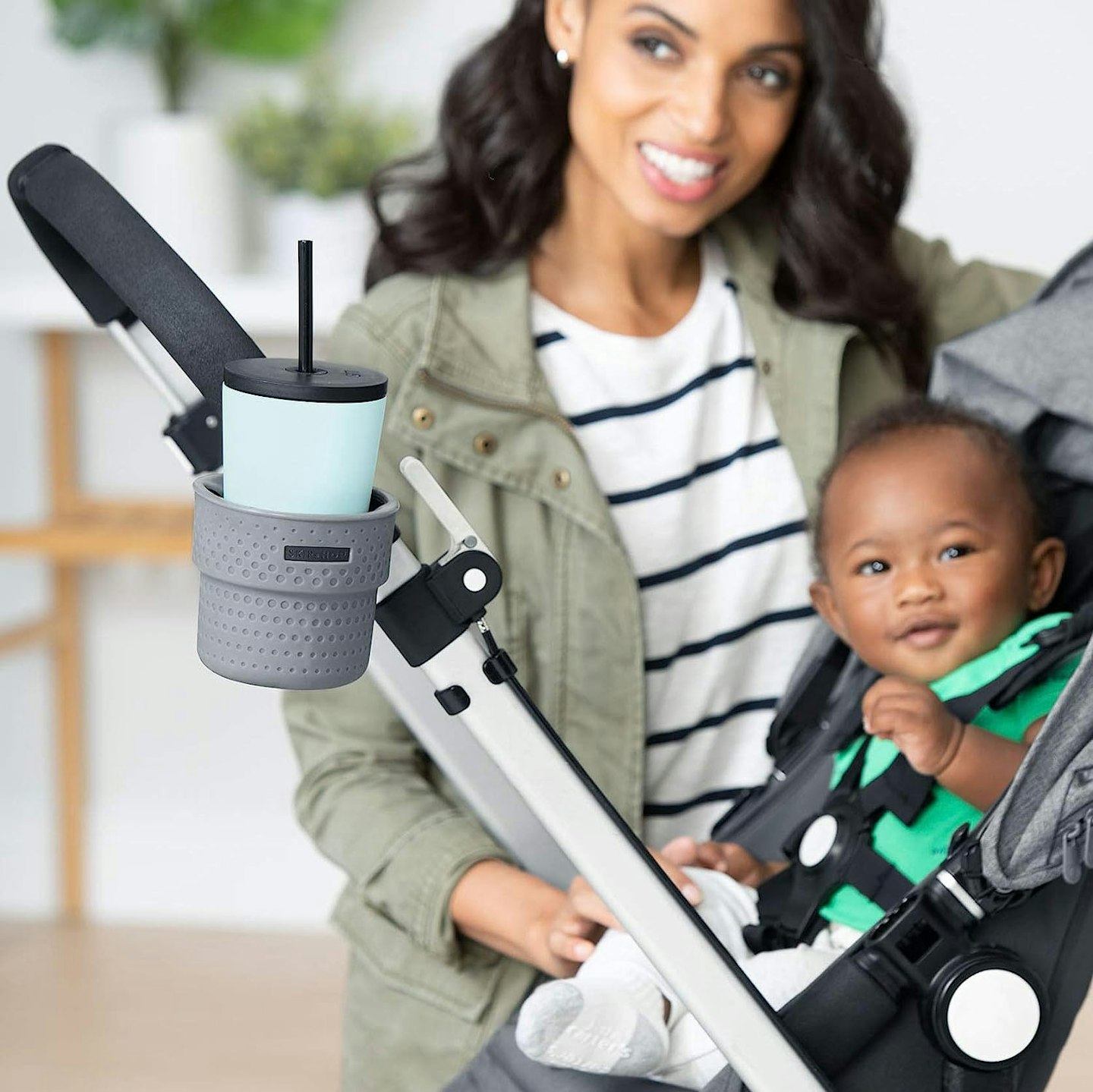 Best double pram cup holder
Description
If you've got more than one pram, buggy or bike you need a cup holder for, then this double pack
Pros
Two holders included
Lightweight
Cons
Not great on rough terrain
Best affordable cup holder for pram
Description
If you're looking for a simple pram cup holder that does exactly what it says on the tin, then
Cons
Made from non-sustainable material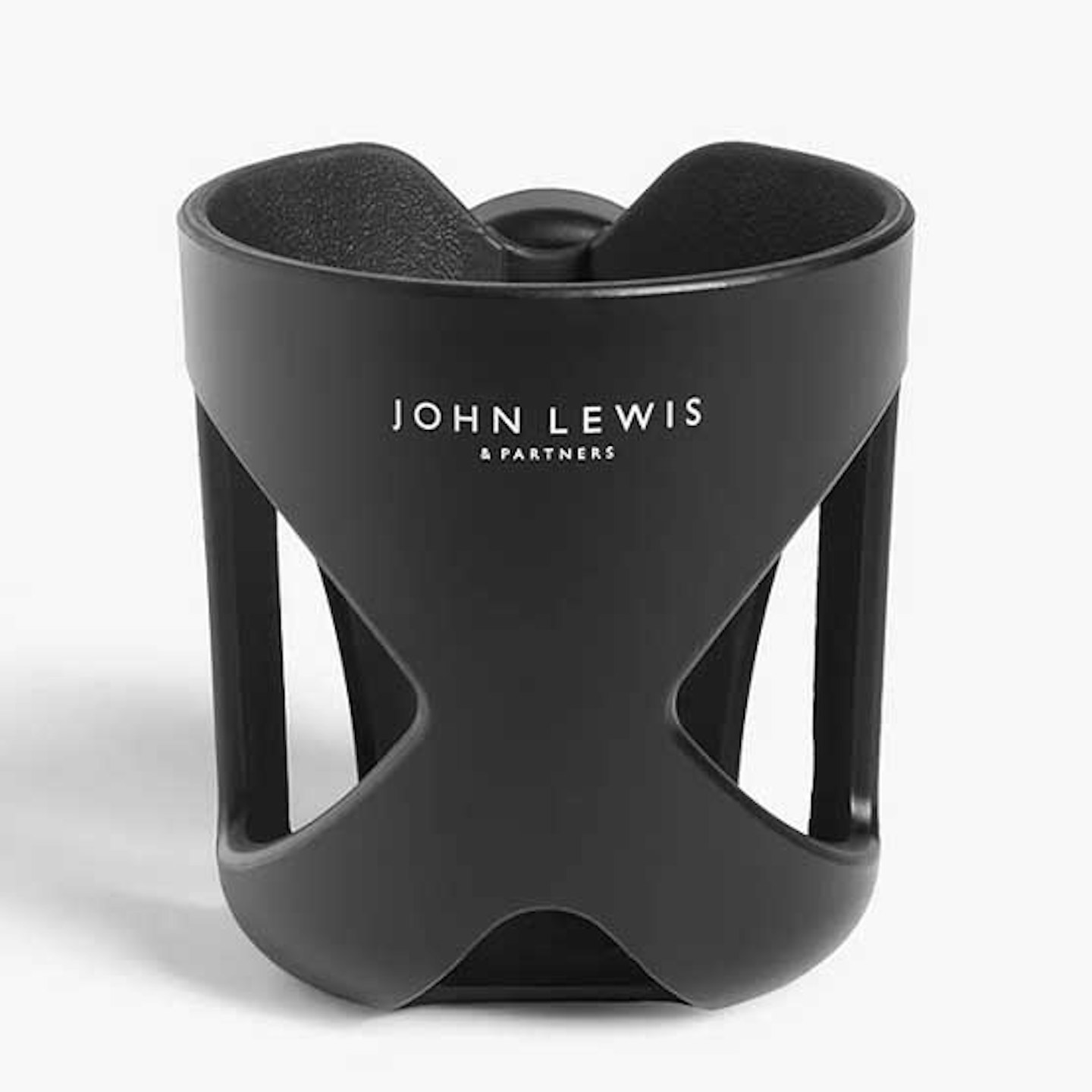 Most stylish pram cup holder
Description
This stylish cup holder from Scandiborn comes in two lovely neutral colours. We personally love
Pros
Sustainable
Stylish colours
Cons
Not suitable for smaller cups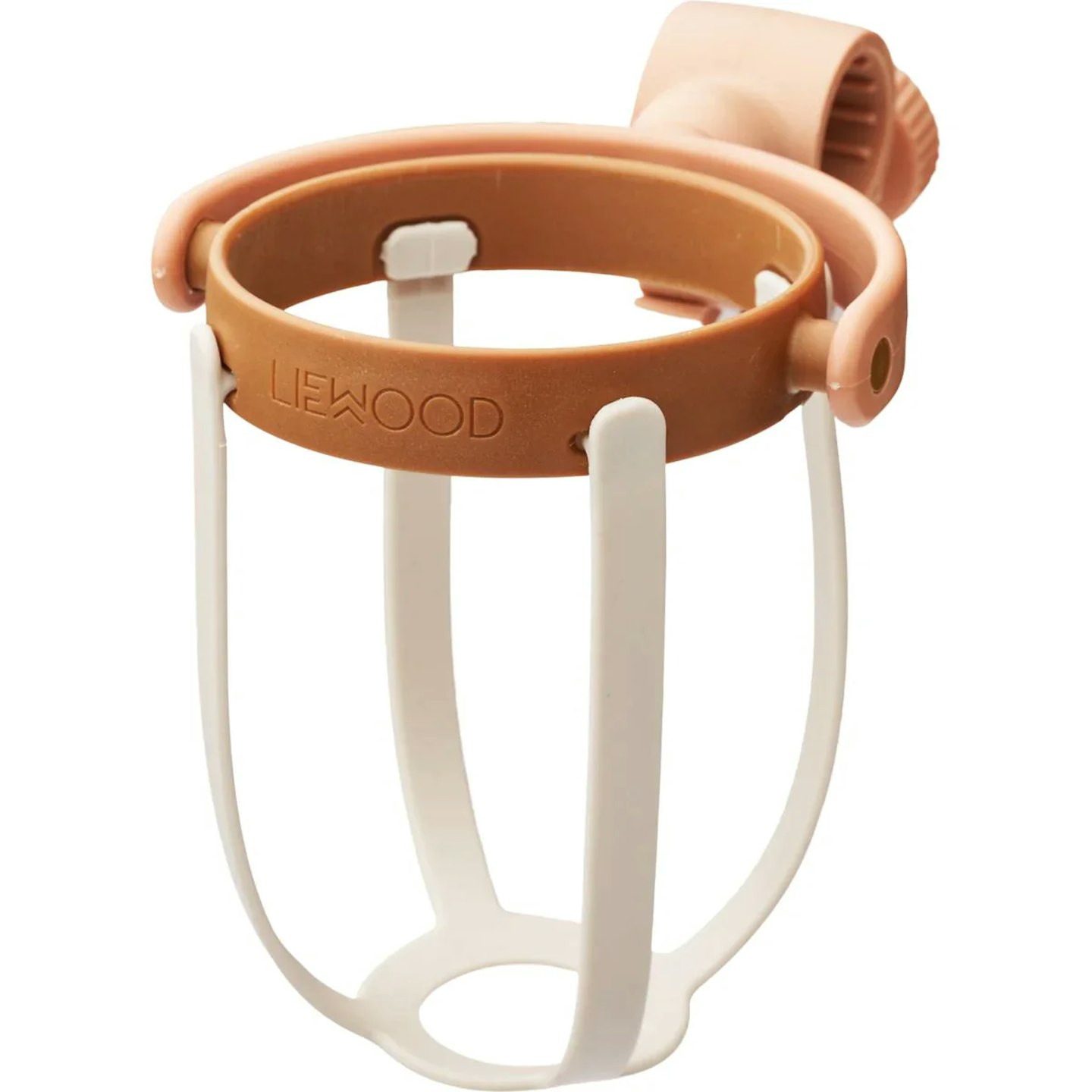 Do you need a different pram cup holder for cold drinks and hot drinks?
If you're wanting to make sure your hot drink stays warm for the duration of your walk or if you want to keep drinks ice cold, then we'd recommend opting for an insulated cup holder that will work to keep both hot and cold drinks at the right temperature for longer. We'd also recommend putting your drink in a reusable thermal cup or bottle to help your drink stay at the right temperature.
How do you attach a cup holder to a pram?
There are a number of ways a cup holder can attach to your pram. The easiest method is velcro but many mums find this isn't secure enough so opt for a screw on holder that offers a much more secure fit and is easy to adjust.
Are all pram cup holders a standard size?
Many cup holders will meet the standard measurements of a cup holder which is usually the same size as the ones you'd get in your car. This is usually a depth of 2-3 inches and a diameter of 3 inches to fit many standard sized containers.
If your cups tend to be larger than this, then we'd recommend an adjustable cup holder that you can squeeze different sized containers into.
Lorna White has been a Digital Writer for Mother&Baby since 2020. She has a keen interest in a range of topics, from potty training and nutrition to baby names and maternity fashion.