We all know that Christmas can get expensive, especially if you've got lots of little people to buy for - toys aren't cheap! That's why staying in the know about the latest deals and sale events is a must for any parent.
One of the most popular events (alongside Black Friday of course!) is the annual Sainsbury's toy sale.
What is Sainsbury's toy sale?
The supermarket runs one half-price toy sale event each year, allowing shoppers to stock up on brilliant toy deals - just in time for Christmas!
When is Sainsbury's toy sale?
Typically, the sale is usually held around the middle of October and lasts for a week. But this year, the sale has been delayed and is believed to take place from Wednesday 10th November to Wednesday 16th November.
What toys are in the Sainsbury's toy sale?
This is difficult to predict because the offers differ each year but we reckon you can expect to see brands such as:
• LEGO
• Paw Patrol
• LOL
• Barbie
• Marvel
• Hot Wheels
• Vtech
• Playmobil
And many more.
Will I be able to shop online?
Sainsbury's usually run the majority of their toy sale in the supermarket itself so we'd recommend grabbing a trolley and hitting the shelves. That said, there are often limited deals online too.
Here are a few offers currently available online…
Just so you know, whilst we may receive a commission or other compensation from the links on this page, we never allow this to influence product selections.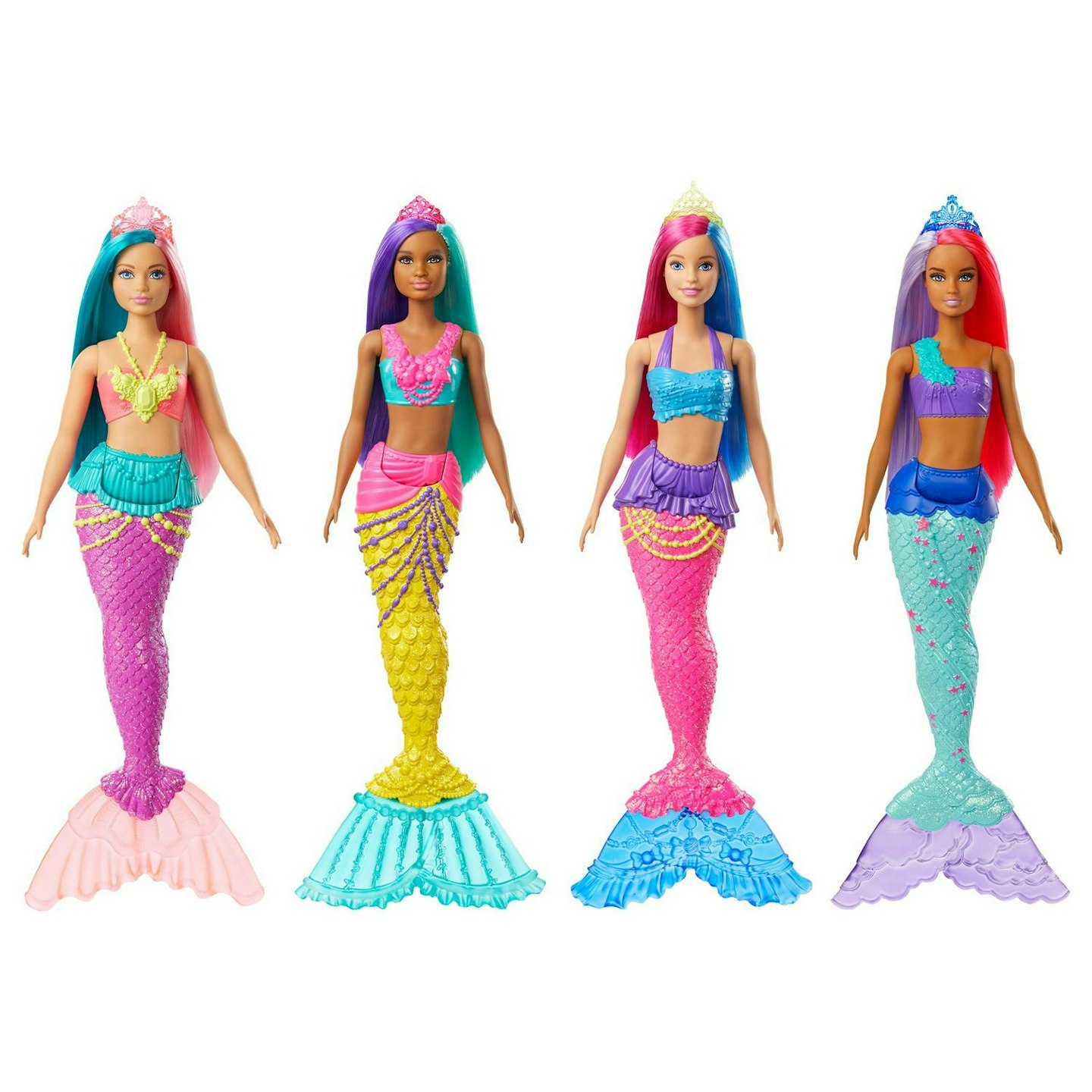 1 of 13
Barbie Dreamtopia Mermaid Assortment
Each Barbie mermaid doll features a colourful bodice and sparkly tail. The waists bend so kids can move the tail back and forth to "swim" in the sea or sit them up.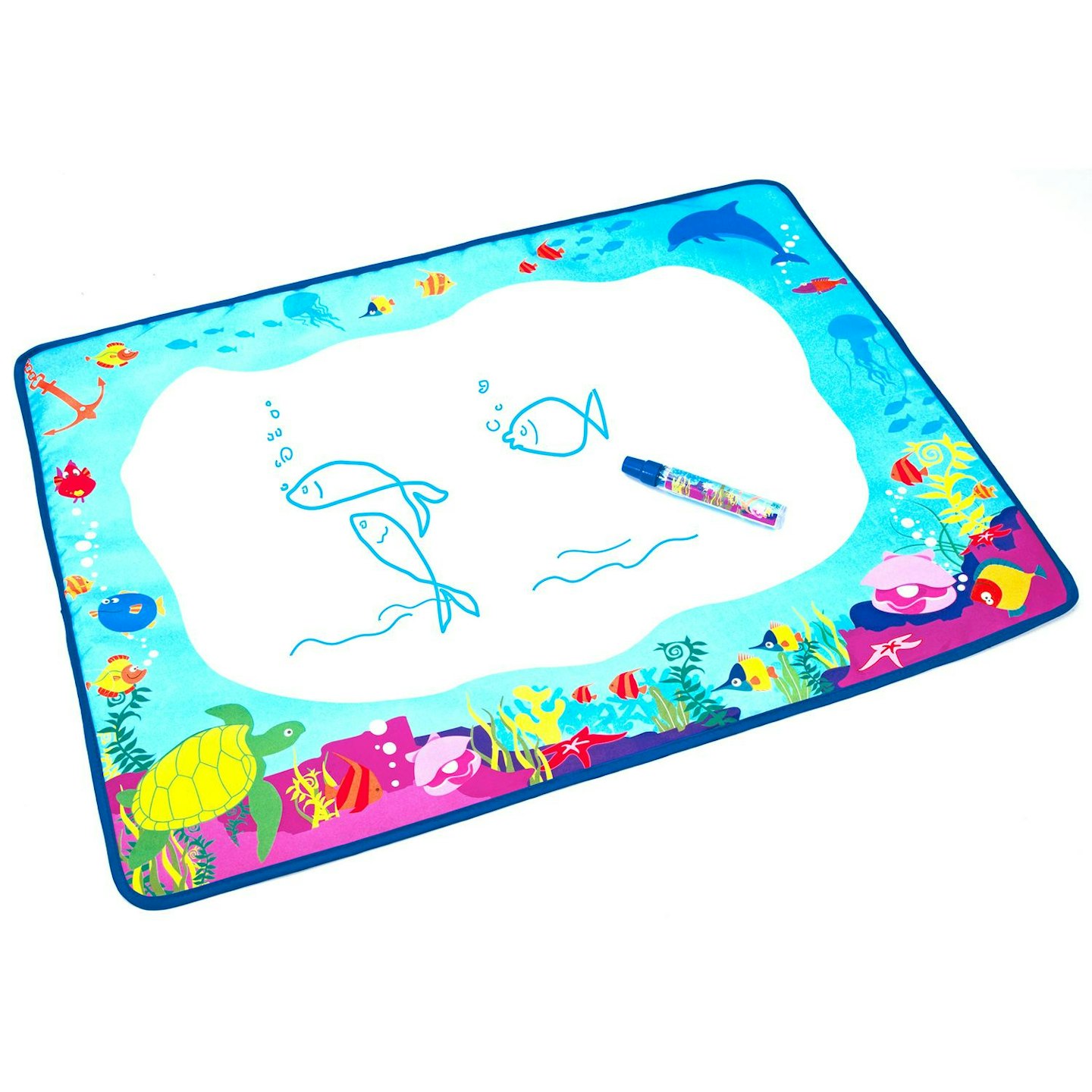 2 of 13
Chad Valley Aqua Magic Play Mat
Just add water to this magic pen then watch your child draw anything they can think of, before it appears in just a second. Then when it's dry you can clear it and watch the fun start all over again.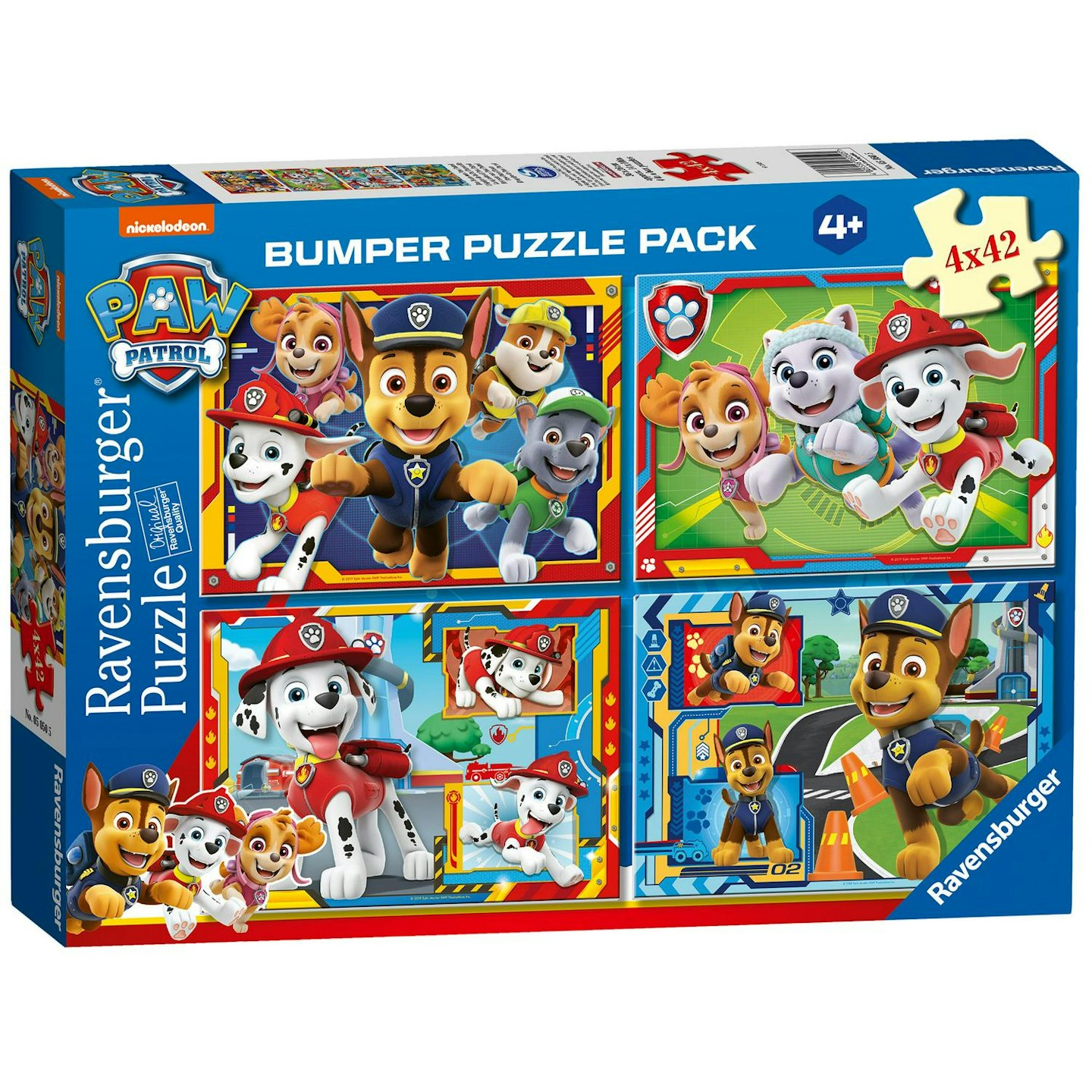 3 of 13
Ravensburger 4X 42Pc Jigsaw Puzzle
This Paw Patrol set features four 42 piece puzzles, helping support your child's development as they play, building skills such as concentration and creativity.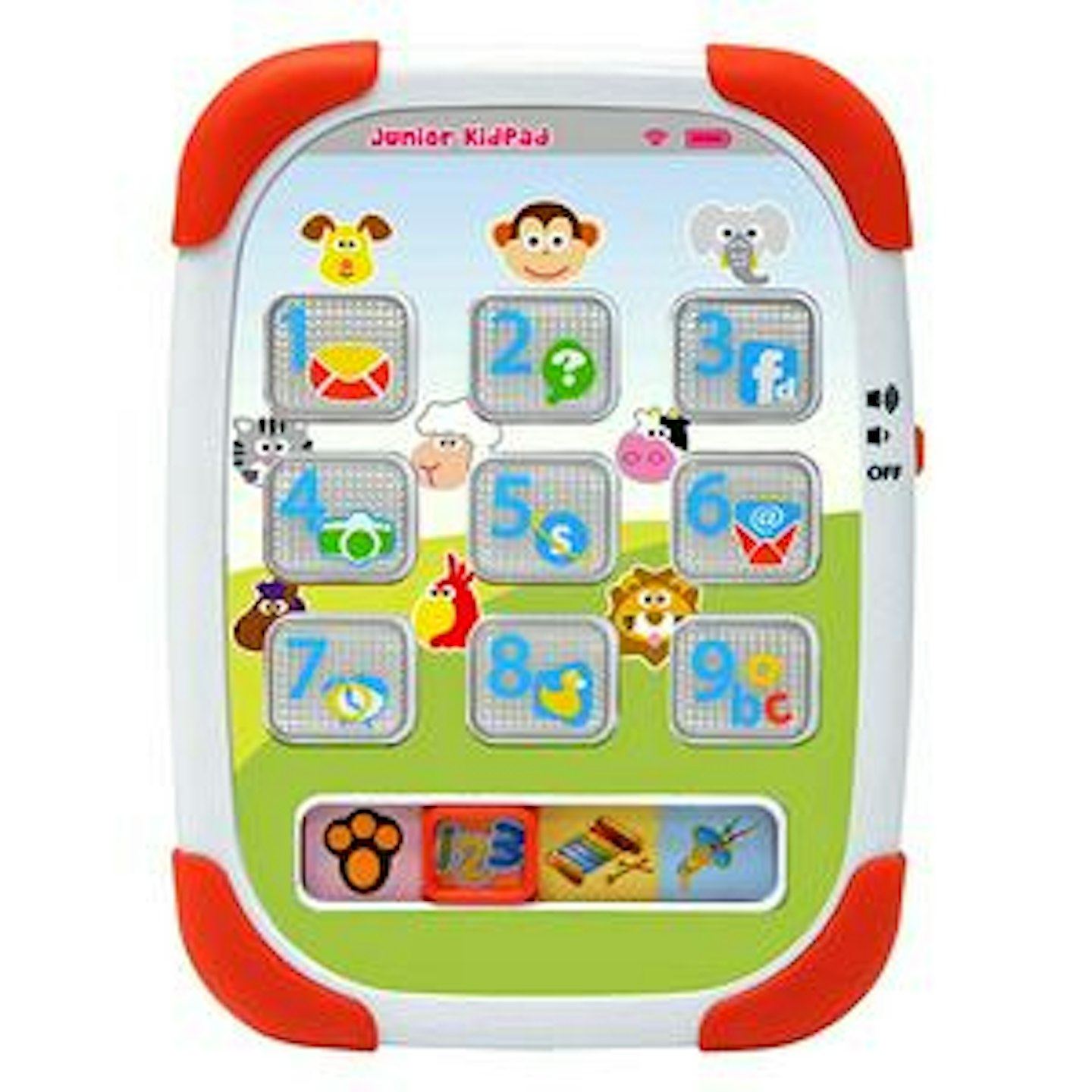 4 of 13
Chad Valley Baby Tablet
Suitable for ages 9 months and over, your youngster will be introduced to numbers, animal sounds and lots of fun sound effects in four different learning activity modes. Perfect for little hands to hold, it's strong with corner guards to protect against bumps.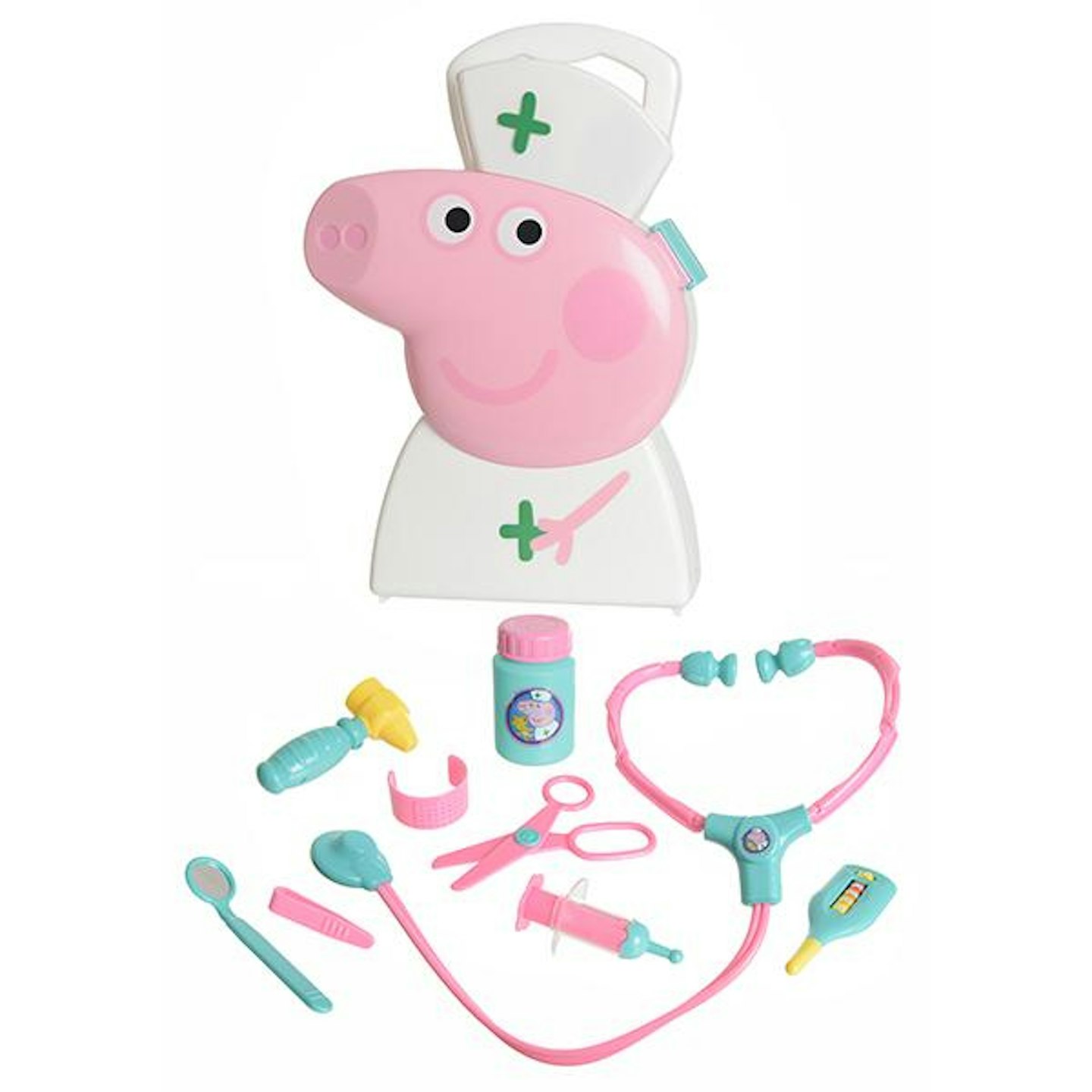 5 of 13
Peppa Pig Medic Case
Packed with all the necessary nursing equipment, your tot will have all the tools they need to diagnose and cure all of their patients with this Medic case. Accessories includes: stethoscope, syringe, thermometer, otoscope, tweezers, plastic plaster, medicine bottle, scissors and a mirror.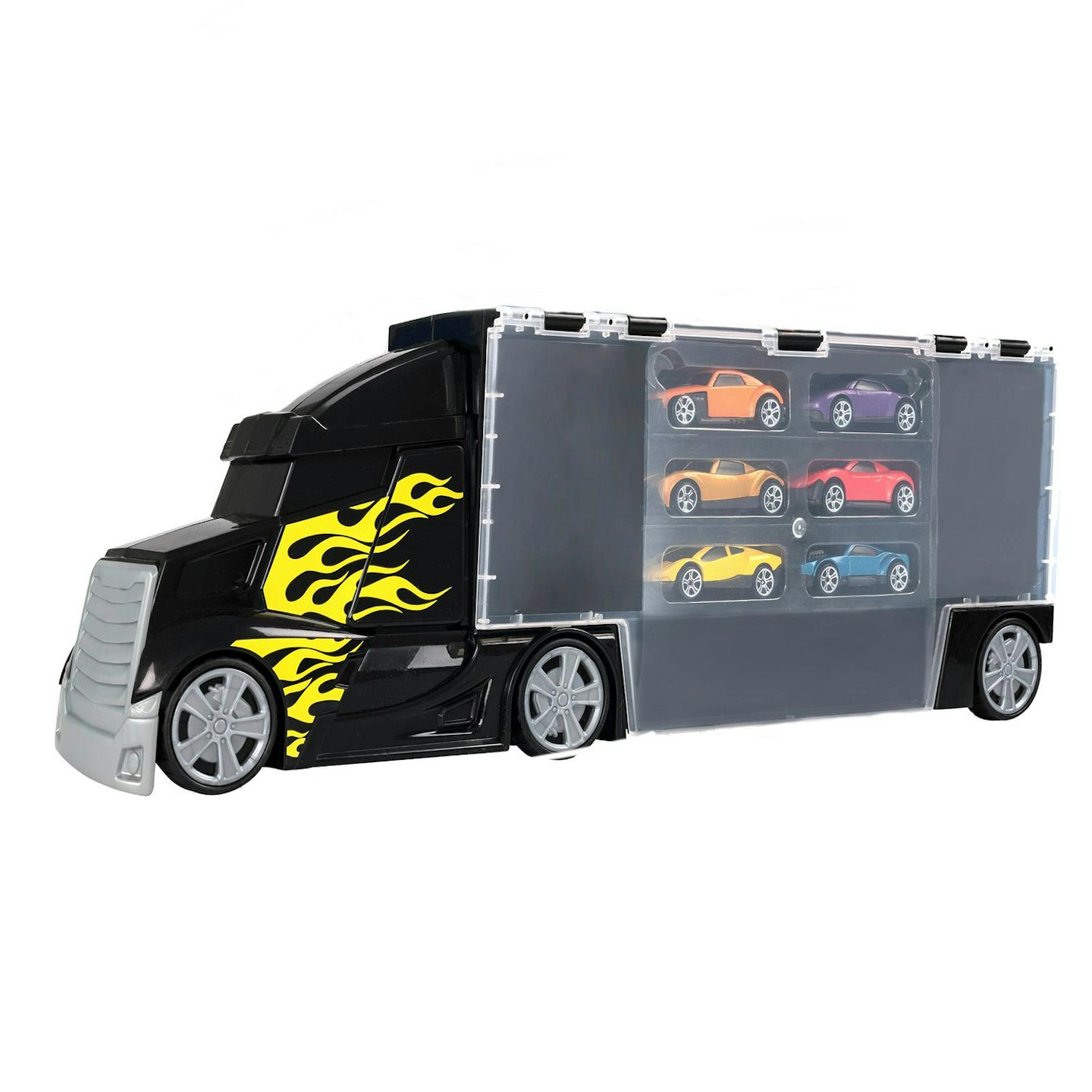 6 of 13
Chad Valley Transporter With 6 Cars
Ideal to display a car collection, this transporter is styled in a sleek black colourway with a flame graphic on the front and includes six die-cast vehicles. Can be carried using the retractable handle or pushed along the floor.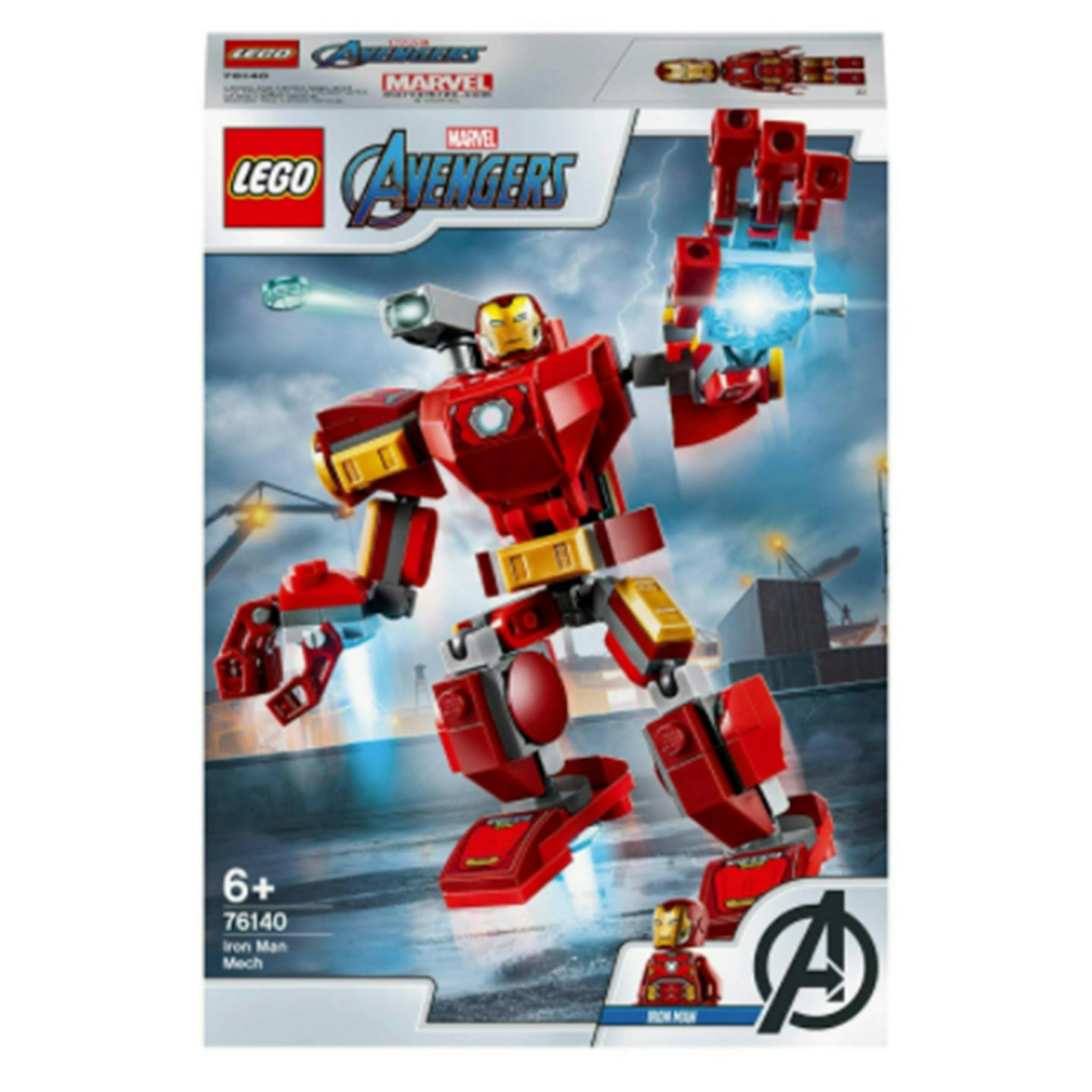 7 of 13
LEGO Iron Man Mech
Fans of Marvel Avengers will love this action-packed action figure. The cockpit opens up for the Iron Man minifigure to fit inside while an overhead stud-shooter fends off any threat, and movable arms and legs enable mobility.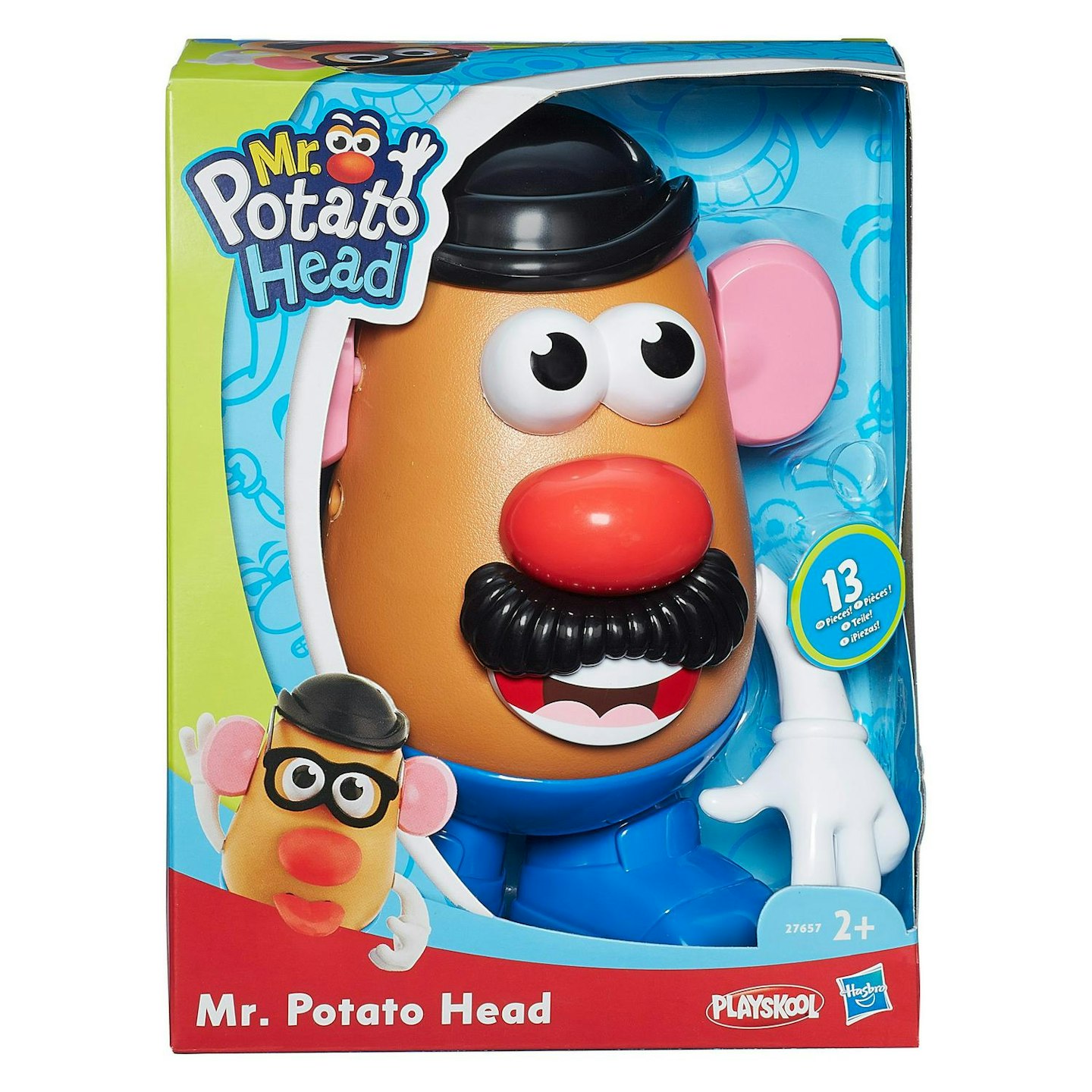 8 of 13
Playskool Mr Potato Head
Who doesn't recognise this fella? With 11 different accessories included, little hands will have lots of fun making Mr Potato Head look silly by rearranging parts and creating mixed-up faces.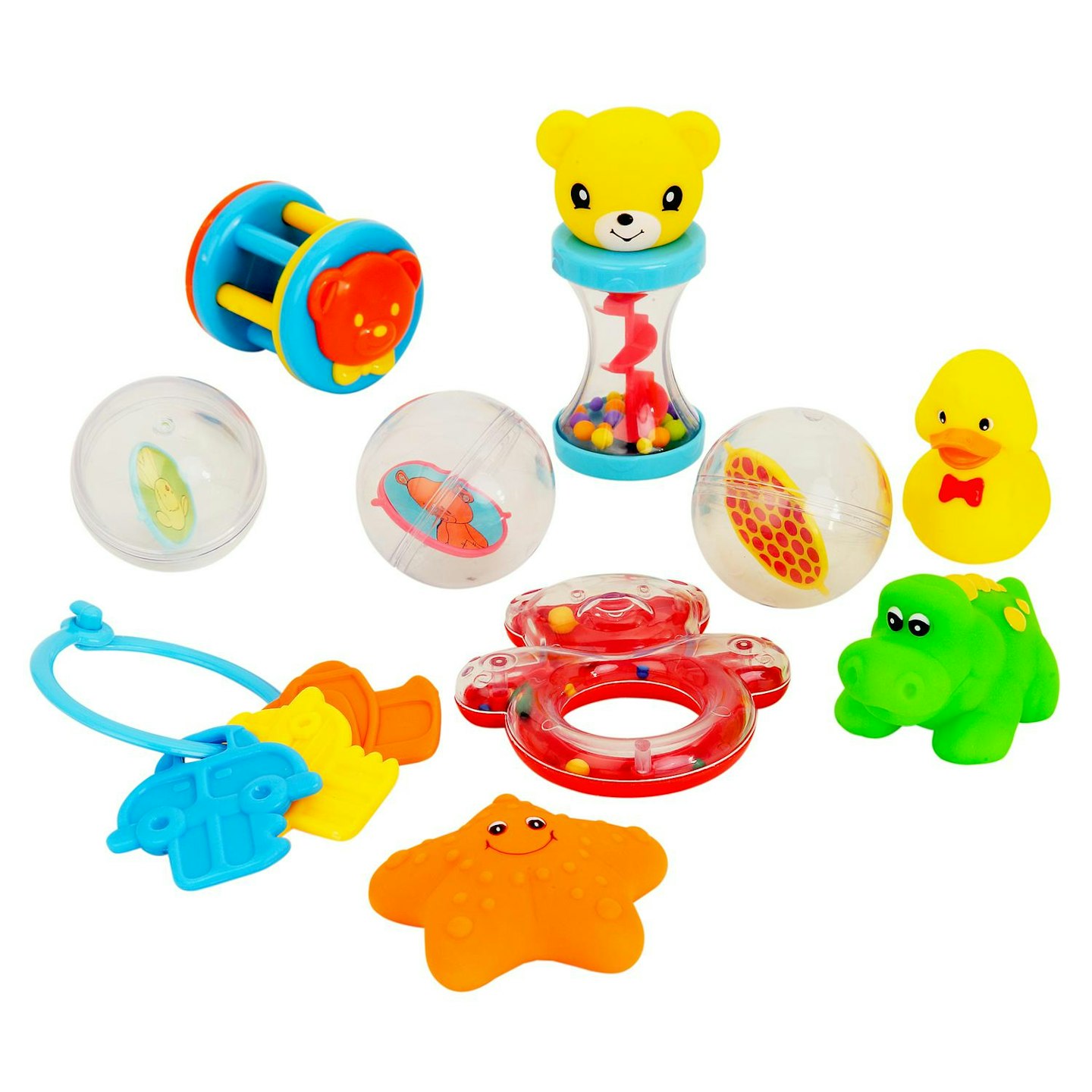 9 of 13
Chad Valley Baby Gift Set
A lovely present for a baby, this colourful, 10-piece gift set provides plenty of sensory experiences for baby to explore as they improve their gross motor skills.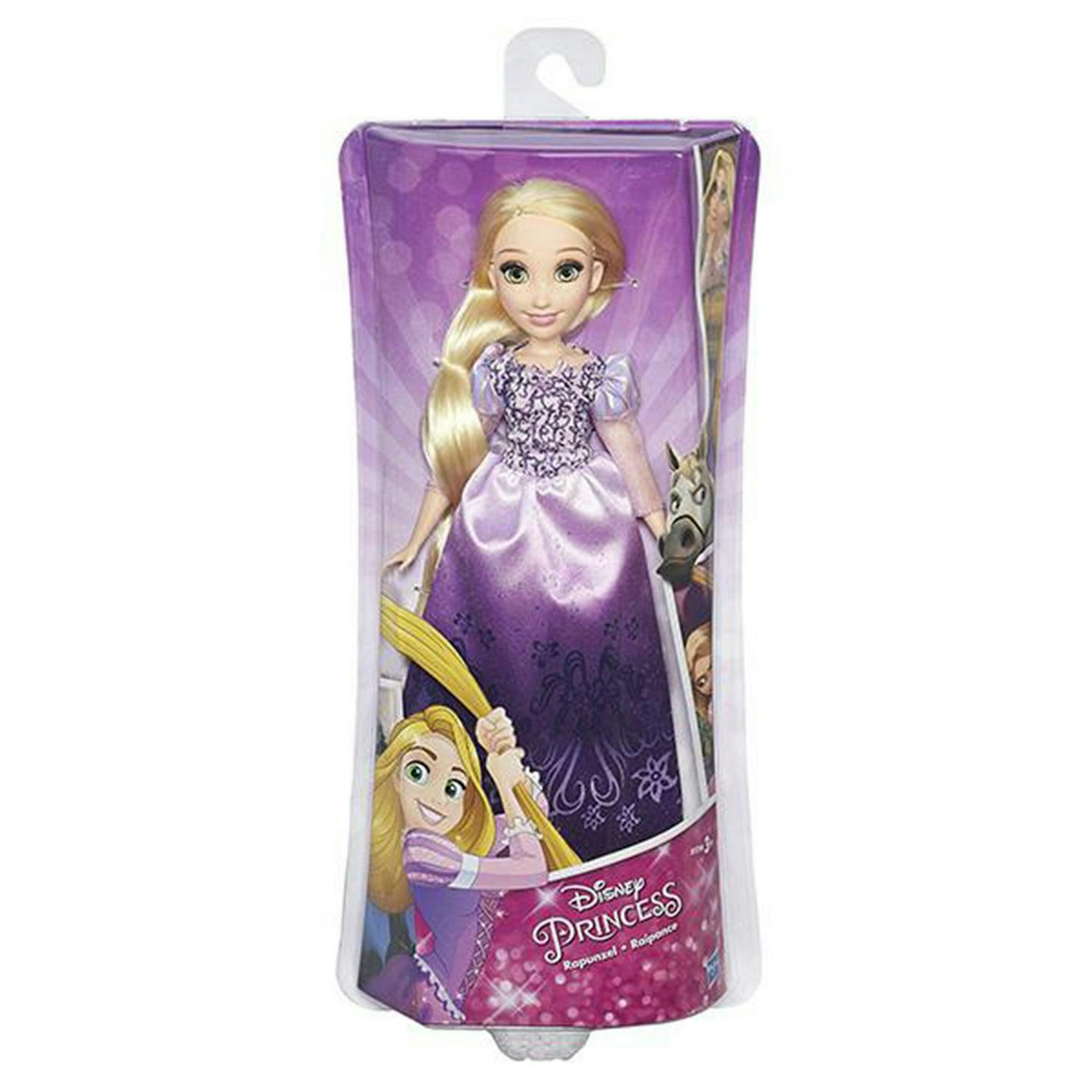 10 of 13
Disney Princess Classic Fashion Doll
Dazzling in a jewel-ombre gown with glitter print detailing, your child will love creating adventures for Rapunzel.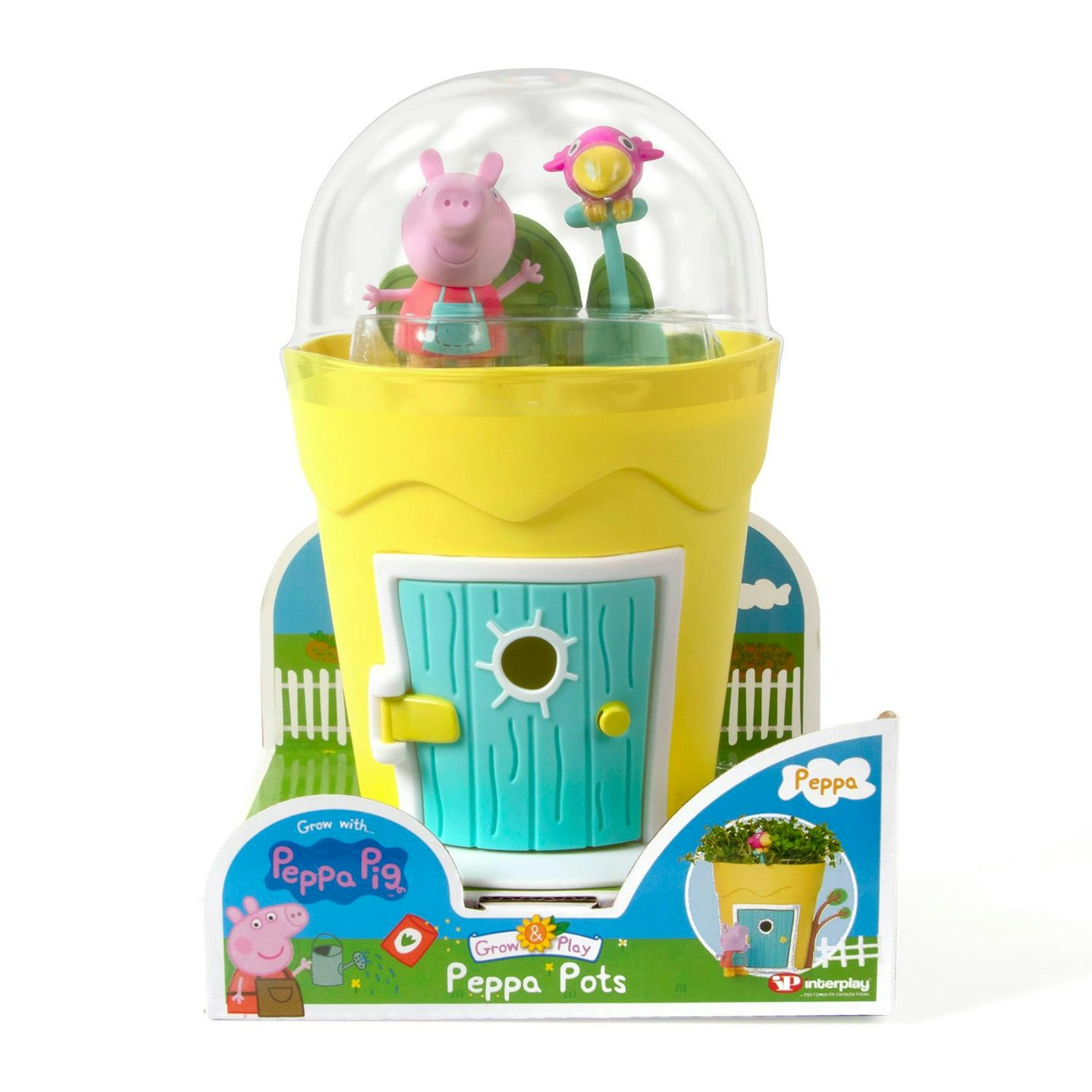 11 of 13
Peppa Pig Growing Peppa
One of our favourite toys in this list, this Peppa Pot is designed to encourage children to plant 'easy-to-grow' seeds and nurture their plants while having fun playing with much-loved Peppa Pig characters. To be used under the direct supervision of an adult.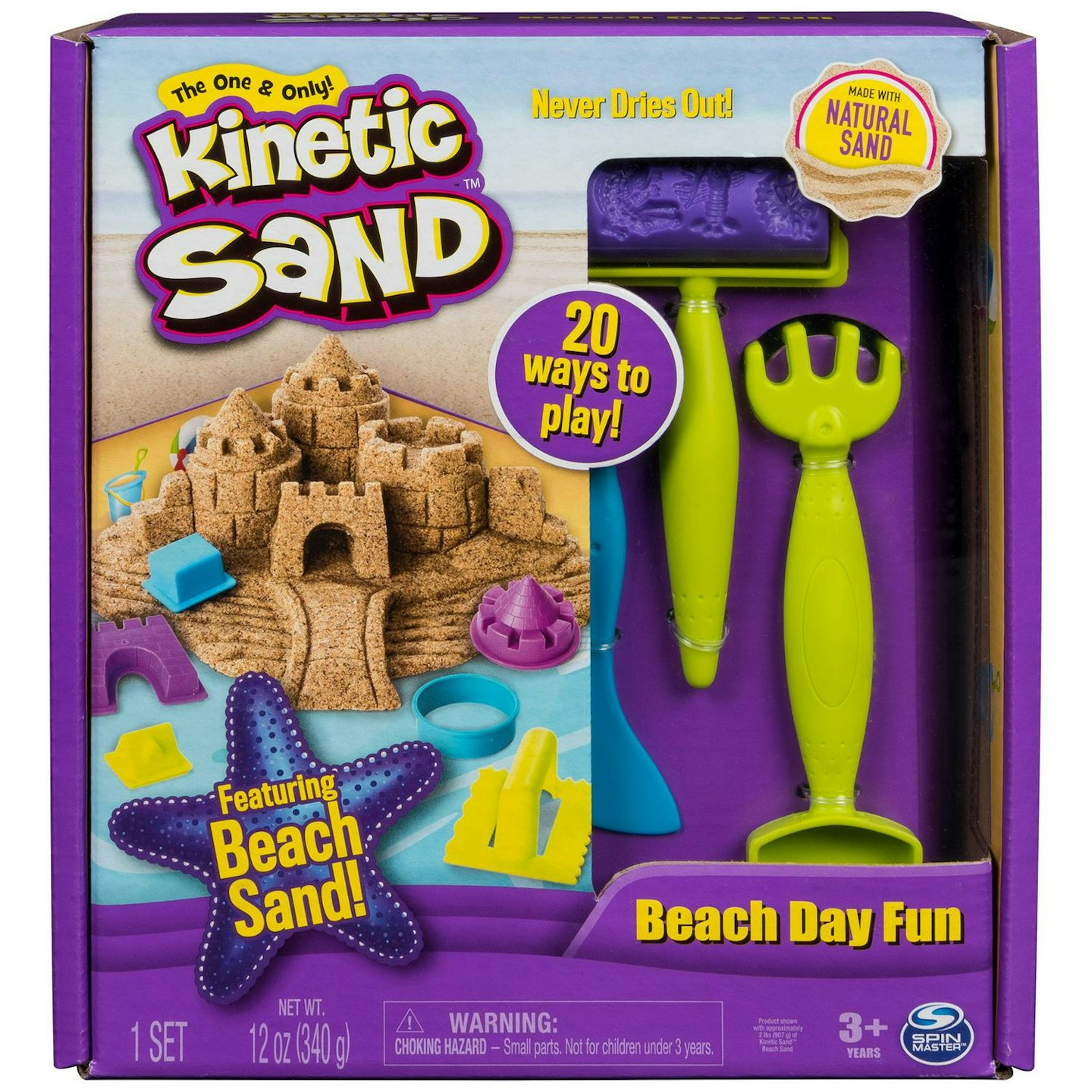 12 of 13
Kinetic Sand
Bring the beach to you with this Kinetic Sand kit which includes shovels, rakes and of course the mouldable sand that sticks to itself and not to you. Because it never dries out, you can build again and again.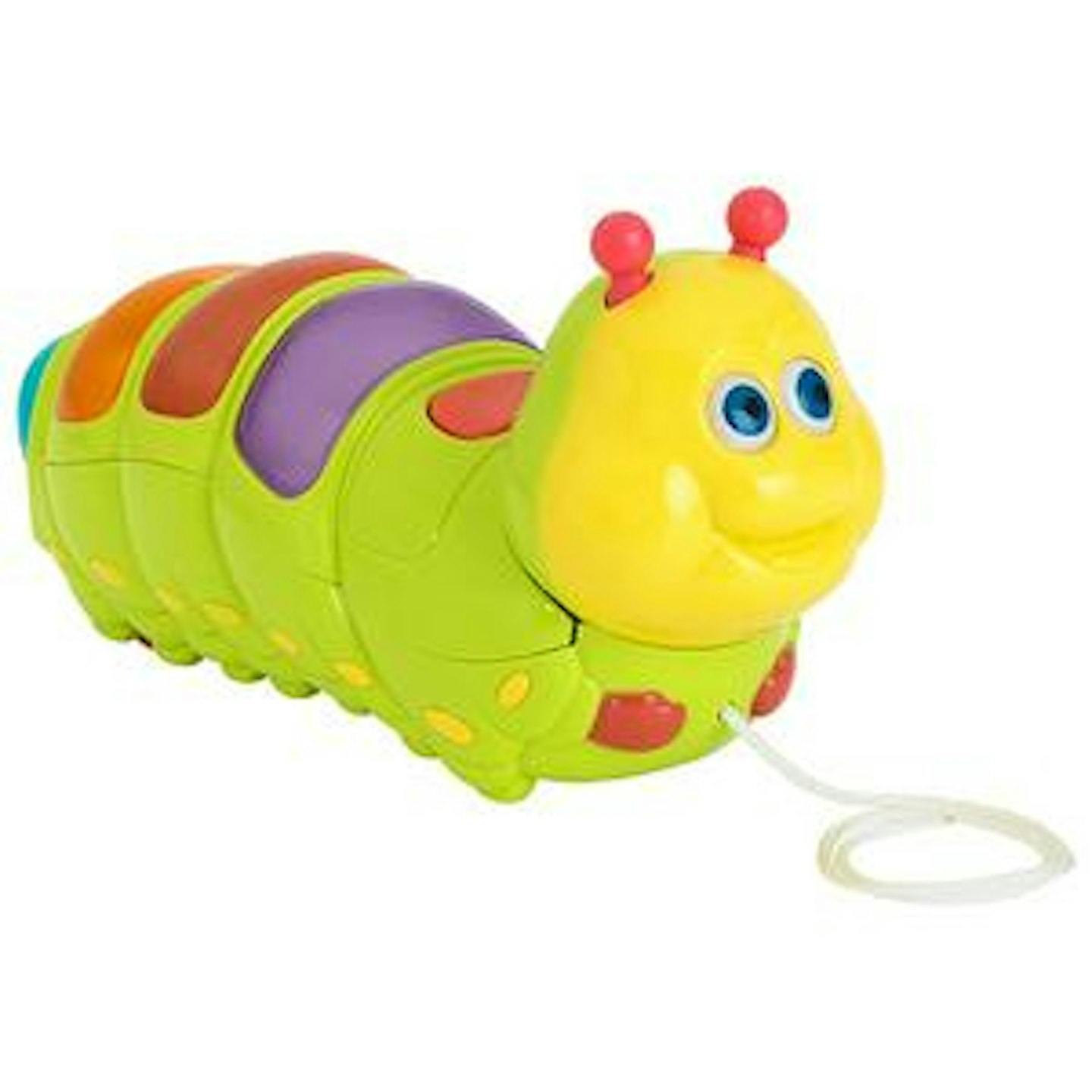 13 of 13
Chad Valley Pull Along Caterpillar
One for little ones finding their feet, this brightly coloured caterpillar plays 16 songs and features four flashing lights. As he's pulled along, he will wobble from side to side.
Popular articles to read next
Boots.com: The best lifestyle and beauty deals this Black Friday