The 2-in-1 LeapTop Touch is a fun and colourful introduction to computer skills for toddlers – this is the promise from Leapfrog. We think it's an entertaining and educational toy that lets them pretend they're also now working from home. The only thing it's missing is a calendar full of video calls.
How did this product make your life easier?
My three-year-old loves copying everything my wife and I do (and her older brother, to his particular annoyance) so the idea of having her own 'puter' to play with has been very appealing from the moment she saw it.
Since I started working from home in 2020 she has wanted to spend as much time as possible sitting on my lap while I type, often pressing buttons on the keyboard when I'm not looking and introducing extra letters to my reviews, or appearing in a cameo role during video meetings. Much to the amusement of my colleagues.
Now she's quite happy to sit next to me doing some 'work' of her own on the LeapTop. I won't lie, I do miss her input and at times fiercely constructive feedback, but on balance, this is a much more productive arrangement for both of us. If only I could work out how to delegate the proofreading of my team's work to her.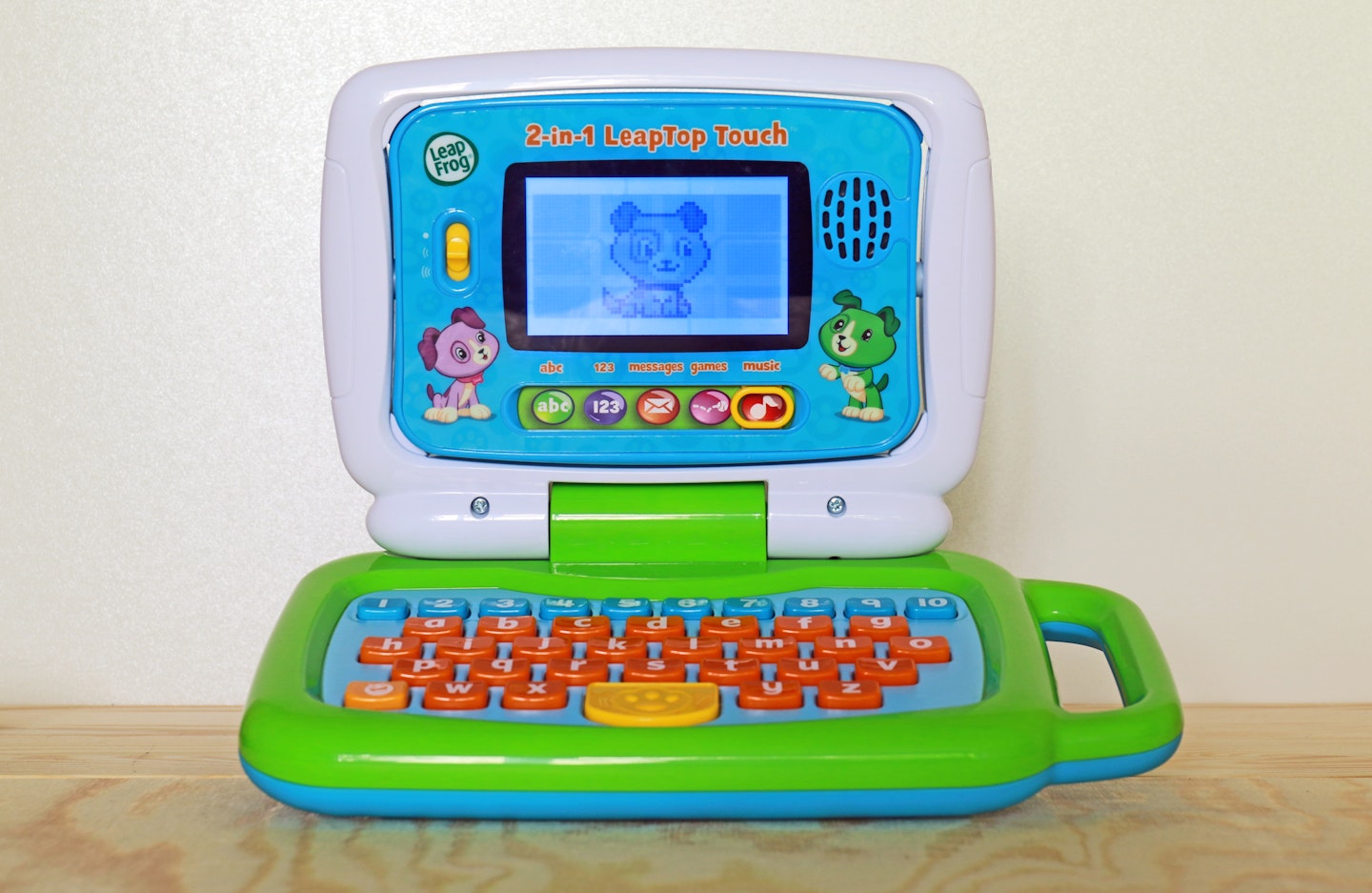 Would you recommend this to other parents?
Yes, especially if you're working from home and have a toddler keen to prove they're an adult whenever possible. Leapfrog says the LeapTop introduces computer literacy skills in an appropriate and entertaining way – and if your child is anything like mine they'll already know that the buttons on the keyboard make things happen on the screen, or that it will react to their touch in tablet mode, without any further instruction.
They can switch between the two modes by closing the lid, at which point the screen flips around and the device becomes a tablet. Then when you open the lid again, it spins back around to become a laptop. Sometimes it needs a little help to rotate fully, resulting in the bottom of the screen being jammed into the keyboard when closed with a little too much enthusiasm.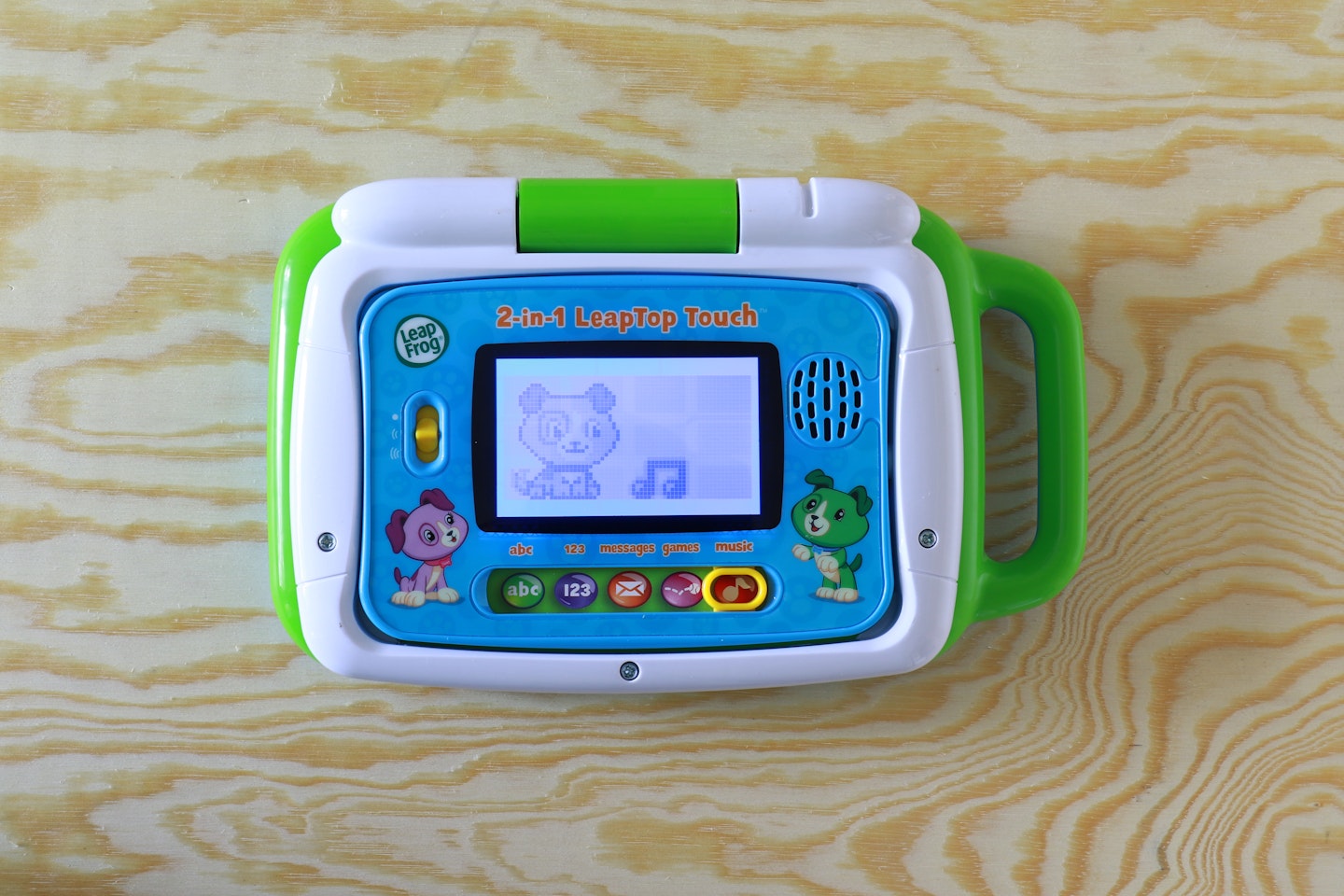 Still, it feels very sturdy and after a week's heavy use looks as good as new. If you're taking it on holiday we've found this hard carrying case which should add another layer of protection. Its construction features a lot of flat surfaces that are easy to wipe clean after a trip to the garden, although just like a real keyboard there are spaces in between the buttons that will likely harbour all sorts of crumbs. A big handle on the top and two cutouts for little hands on the back makes it an easy thing to hold onto, too.
There are five modes accessible by a slider switch at the base of the screen, including ABC and number lessons, a games mode, plus a music player. There's also a fun to-and-fro message game where your child can send an email to Scout (whose voice you will instantly recognise if you have other Leapfrog toys) before receiving a response. We like this game in our house. Although from time to time I've found myself looking at my own Outlook screen when the LeapTop says 'you have an email'.
The activities are subtly different in laptop and tablet modes and this adds variety and intrigue to the experience. My daughter likes the laptop music mode the best (not surprising given the amount of singing she has to put up with) and the tablet game where she has to pop a screen full of bubbles around a given letter.
Finally, there's a 'Silly button' in the bottom left corner of the keyboard that plays funny noises on demand, which my daughter loves. Since discovering this I have become increasingly annoyed that my own laptop doesn't offer this feature.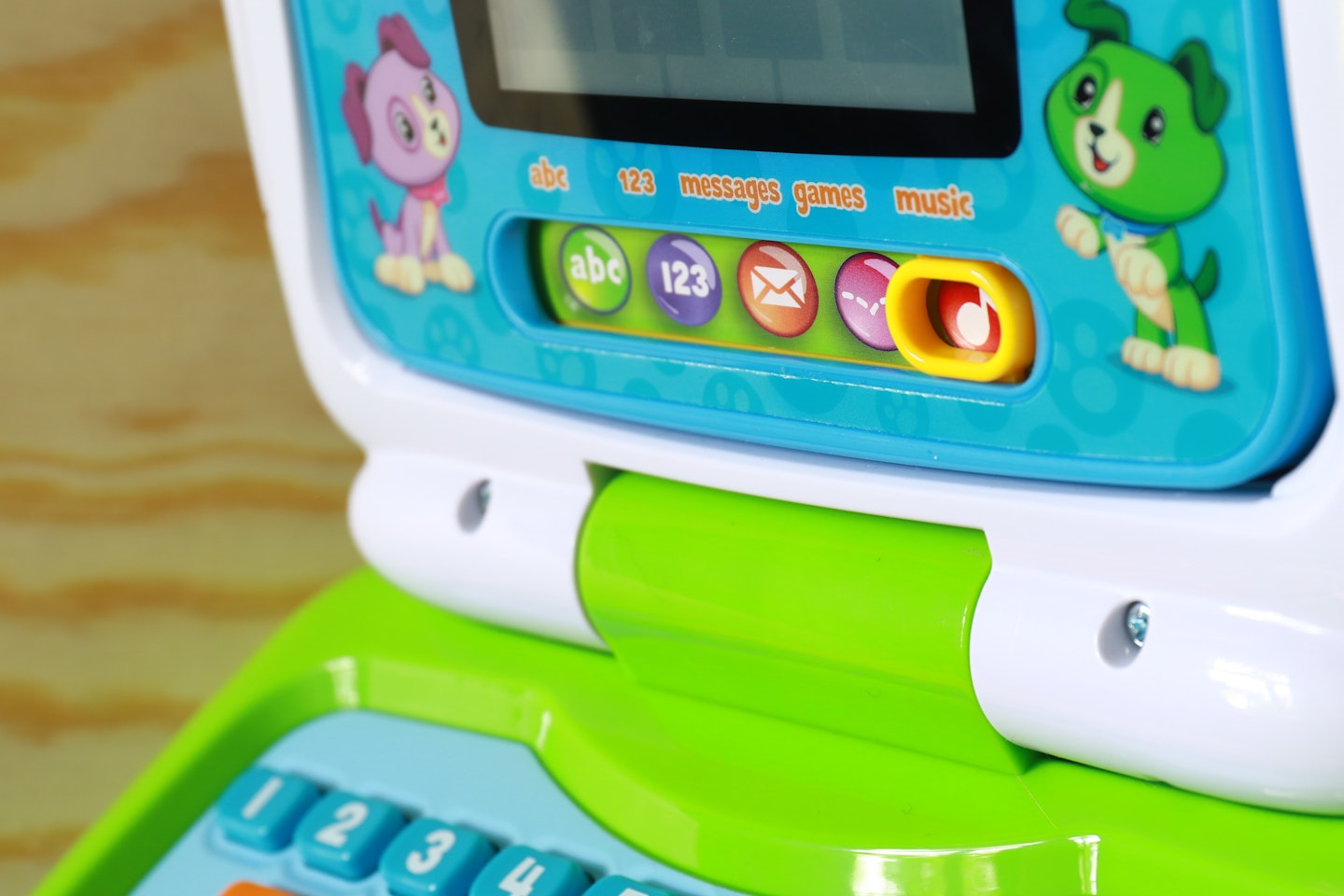 Would you choose this product above all others on the market?
This 2-in-1 LeapTop looks like it replaces the older My Own LeapTop, which had a smaller screen and no tablet mode. It also needed to be plugged into a PC to be configured - now you just hold the P and M keys when turning it on to access parent mode where you can type your child's name, which is a nice personalised touch.
The closest rival really is the Vtech Challenger but this is a slightly different proposition in that it has a mouse and a Qwerty keyboard, and no touchscreen mode. I think on balance the Leapfrog version is easier to pick up (and sturdier when dropped) and offers a few more features.
What changes would you make to this product?
There are two volume settings on the LeapTop and like all of my children's toys I'd quite like a third, much quieter mode, but that's wishful thinking. My toddler would like it noted that she'd like more songs, but otherwise, we're all very impressed with it.
The screen is quite low-res compared to the other gadgets in our house but it gets the job done and I'm not convinced little ones will be overly bothered by this. My older child noticed, of course, shortly before announcing that he is now the only person in the family who doesn't have a laptop. So factor that in when you're weighing up the cost of the LeapTop.
Finally, one thing my wife and I can't decide on is whether it should have a Qwerty keyboard (like the Vtech) rather than an alphabetical one, given its key objective is role-playing computer skills. On balance it probably makes more sense the way it is, but perhaps let us know on Facebook or Twitter if you agree or disagree.
Product Information
Suitable from 2-5 years

Ten activities

Requires 3xAA batteries (included)