When your child contracts chickenpox, it can be very frightening, especially if they're the first child in the family to get it. Your little one will suddenly be covered in spots and you'll be wondering how to look after them while they're poorly. But don't panic — nearly all children will get chickenpox at some point in their life, however, it can be very difficult to know which chickenpox treatments will help.
There is no specific treatment for chickenpox but the good news is that there are over-the-counter remedies, which may help your little one to deal with the symptoms. There are also some tried and tested natural remedies that some people swear by. It's all about what works for your family.
Within two weeks, the spots will blister and should naturally crust over and fall off without any need for further intervention, plus any baby rash your child might have should heal too. Then your child will start to become more like themselves as they get better.
Chickenpox is a rite of passage and your little one will recover, it's just a case of finding what works for your child to help them through. This article includes my personal experience with the best chickenpox treatments.
The best chickenpox treatments 2023
Best chickenpox treatment for bringing down a fever
Description
There are not a lot of illnesses that can't be helped by Calpol Sugar Free Infant Suspension
Pros
Enjoyable flavour
Sugar-free
Widely available
Cons
Need to make sure you get a specific age range for your child
Best chickenpox foam to reduce itching and irritation
Description
PoxClin CoolMousse Chicken Pox Treatment for Children is a foam mouse which helps relieve the
Pros
Great for helping with itchy and irritated skin
Works fast
Easy to apply
Best cooling gel for itching and irritation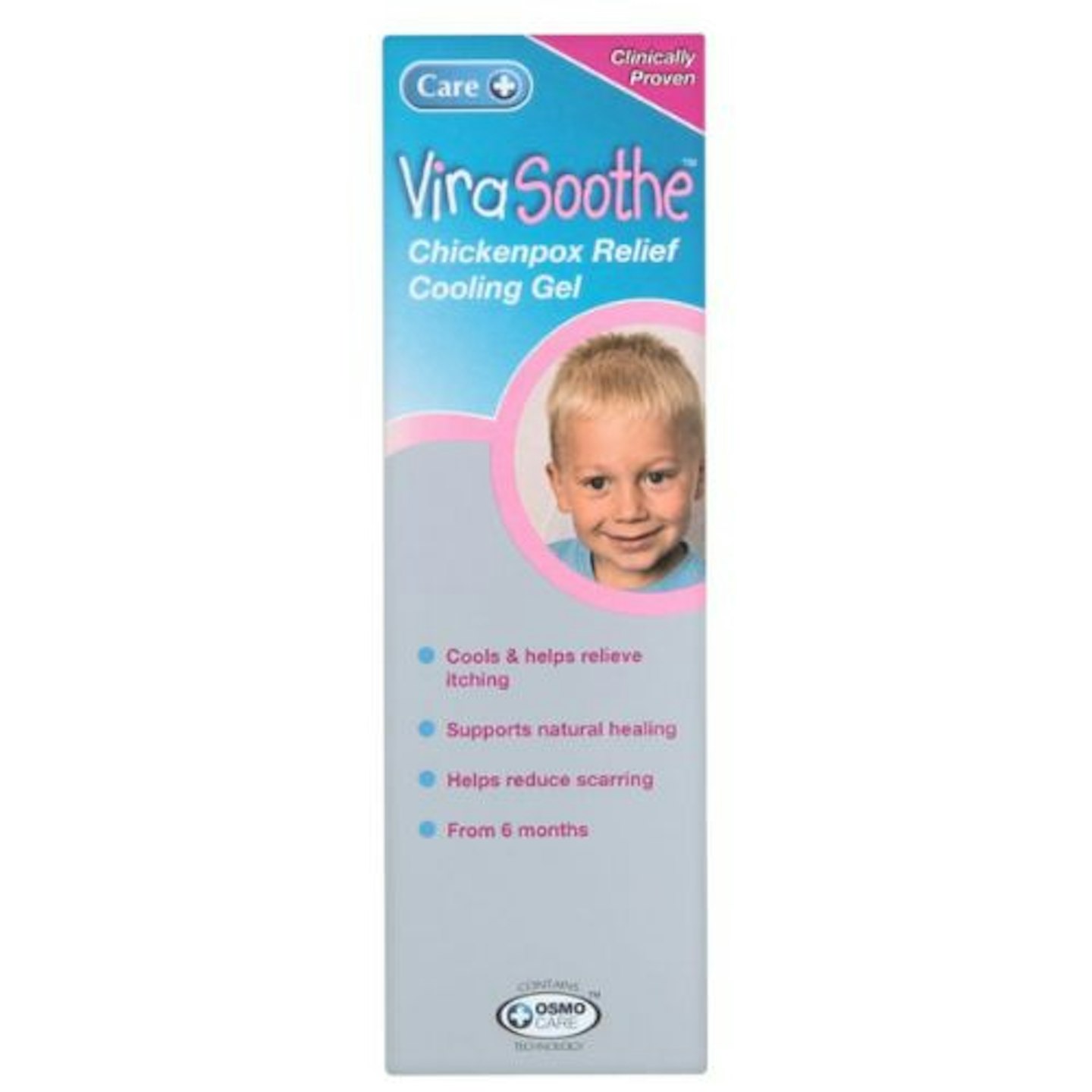 Boots
Description
This clinically proven cool gel helps to relieve the irritating symptoms. It contains OSMO Care, a
Pros
Cooling and soothing relief
Suitable for six months upwards
Easy to apply
Best oat milk for chickenpox
Description
Oat milk has been an age-old remedy for soothing dry or irritated skin, and we can tell why. Oats
Pros
Affordable
Dermatologically tested and unscented
Soothing and relieving
Best bath soak for chickenpox
Description
If you're looking for the calming effects of oat milk but with a little more convenience, the
Pros
Unscented
Paediatrician tested
Soap-free and tear-free
Best emollient cream for chicken pox
Description
After your little one is nice and clean, you may want to pop on a little bit of cream, like this
Pros
Paediatrician and dermatologically tested
Soothes and moisturises dry, sensitive skin
Free from parabens and dyes
Best Parent-loved chicken pox product
Description
E45 Itch Relief Cream contains an anti-itch ingredient, Lauromacrogols, which act as an
Pros
Comes in an easy-to-use pump bottle
Contains Lauromacrogols, an anti-itch ingredient
Cons
Pricey, but you get a lot of it
How to recognise chickenpox
The NHS website states that the main symptom of chickenpox is an itchy spotty rash which can appear anywhere on the body. Unfortunately, this includes inside the mouth, around the genitals and on the scalp. Depending on your child's skin tone, they may be pink, red or a darker colour. If your child has black or brown skin, it can be harder to spot.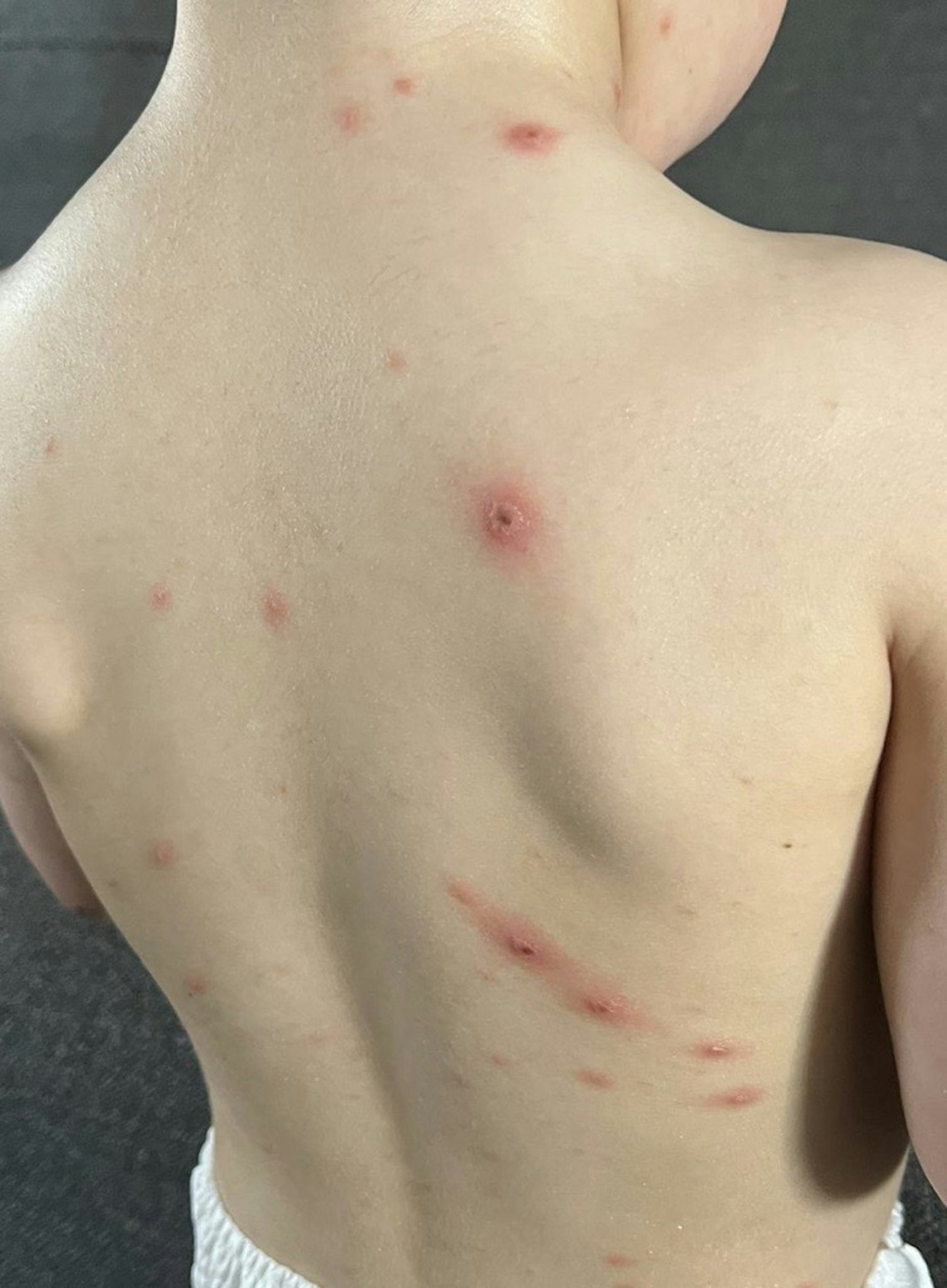 Before the spots appear, your child may begin to feel unwell. It is common for a child to have a high temperature, aches and pains or a loss of appetite. However, each child is different, and they may not have any symptoms at all before the spots appear.
Once the spots appear, they will fill with fluid. It is essential not to try and pop the spots. Although they can be itchy, try to discourage your little one from scratching them as this can leave to scarring.
Your little one will need to stay at home, and if possible, away from other children whilst they have chickenpox — although we appreciate this isn't always possible if you have more than one child. This is because chickenpox is highly contagious. Once your little ones' spots have burst and scabbed over, they can return to normal social life. Just be aware that scabs can take a few weeks to disappear.
Is there anything I can do to prevent my child getting chickenpox?
The best way to prevent chickenpox is to get the chickenpox vaccine. The chickenpox vaccine is very safe and effective at preventing the disease. Speak to your GP about the benefits of the vaccination. Other than that, it's best to be prepared for when/if chicken pox comes into your home.
How long is the isolation period for chickenpox?
Your child must stay home from when the spots first appear to when they have scabbed over. Your child should not engage in any social activities outside the home or go to school whilst they still have chickenpox spots. Usually, the spots will scab over within a week. If you are unsure whether your child can go to school, contact your GP.
Are there other ways to soothe chicken pox?
Other than the remedies recommended above, there are a few easy things you can do to give your child a little relief. A cooling bath (add oatmeal if you want) or an ice lolly can bring a cooling feeling to them, Giving them your love and support will also really help, just knowing that you're there will soothe them mentally.
Hannah James is a Parenting and Lifestyle Writer working across Mother&Baby, Yours and Grazia.