The ultra-lightweight and compact Ickle Bubba Aries Auto Stroller with its easy auto-folding function is ideal for city living, travel or those requiring a fuss-free pushchair. It neatly fits in the boot of a car, on a storage rack on a train or plane and takes up little space on the pavement, allowing for convenient city exploring, all while being able to be folded down single-handedly.
Scroll down to find how mum-of-one Hatty got on when testing the Aries Prime Auto-Fold Stroller with her daughter.
Ickle Bubba Aries Auto-Fold Stroller overview
Pros
Ultra lightweight
Very compact
Comes with foot warmer, cup holder, raincover and buggy organiser
Attractive colour options
Cons
Brake can be accidentally activated by rougher terrain
Frame feels slightly flimsy at times
Testing the Ickle Bubba Aries Auto-Fold Stroller
"We're parents of a 15-month-old and live in a small rural town with small pavements and the most convenient way of getting to cities such as Oxford is by train. I would really struggle travelling via public transport on my own with our original pushchair due to the fact it was very bulky when folded down and far too heavy and hard to carry. I was once stranded on one side of our local train station that had a bridge with stairs with no lift as I couldn't manage to work out how to get us all across the other side! We then began looking for an inexpensive second pram to help with these city trips and travel, as we found our original pushchair took up too much space in our car boot.
"The Ickle Bubba Aries arrived neatly in a box and set up was incredibly easy with clear instructions - we just clipped on the wheels, unfolded the pushchair and it was ready to roll. We like the attractive colour and relatively sleek and simple design. Our daughter has seemed extremely comfortable sitting in the pushchair as well, it goes up to age 4 so she has plenty of space and has an adjustable leg rest.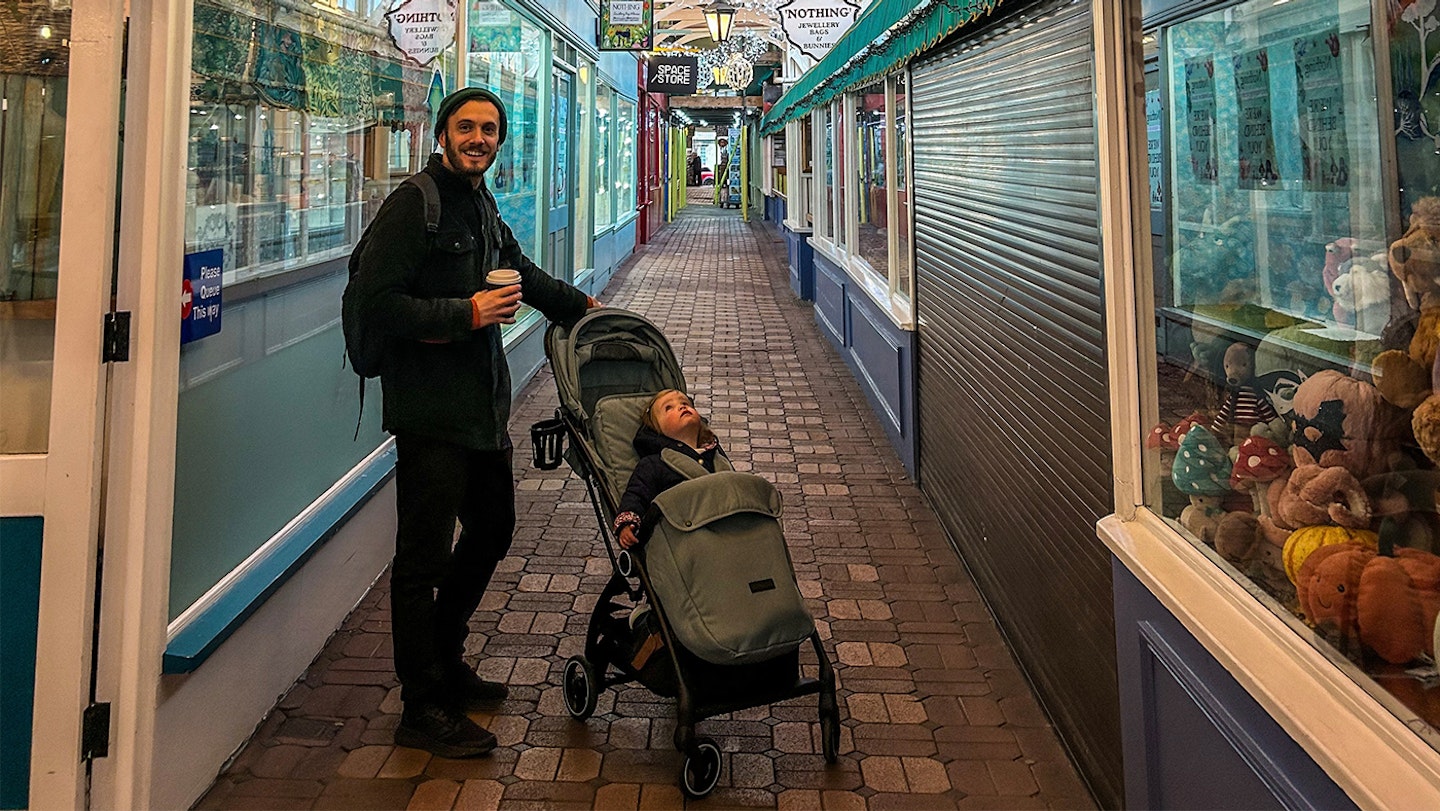 "Very quickly we found we were using the Ickle Bubba Aries far more than we thought, it became the go-to pushchair even for little trips into our local town. The lightweight nature meant it was much easier to push up the hill, the narrow size meant that we were no longer forcing others on the pavement to have to walk in the road and we could finally fit inside the quirky knick-knack shops without fear of knocking items off the shelves!
"We also took a trip to Oxford on the train to visit the Natural History Museum. The Ickle Bubba Aries has a smart auto-folding function, you just undo the clip on the side and pull the handle so it unfolds, this meant we could swiftly fold the pushchair down once on the train, and its compact folded size meant it could easily fit in the luggage compartment or, as we did, stay out the way in the vestibule.
"The bumper bar across the pushchair acts as a handle when folded, helping to carry it, and it comes with a storage bag with backpack straps so it could even be carried as a backpack, ideal for airport travel.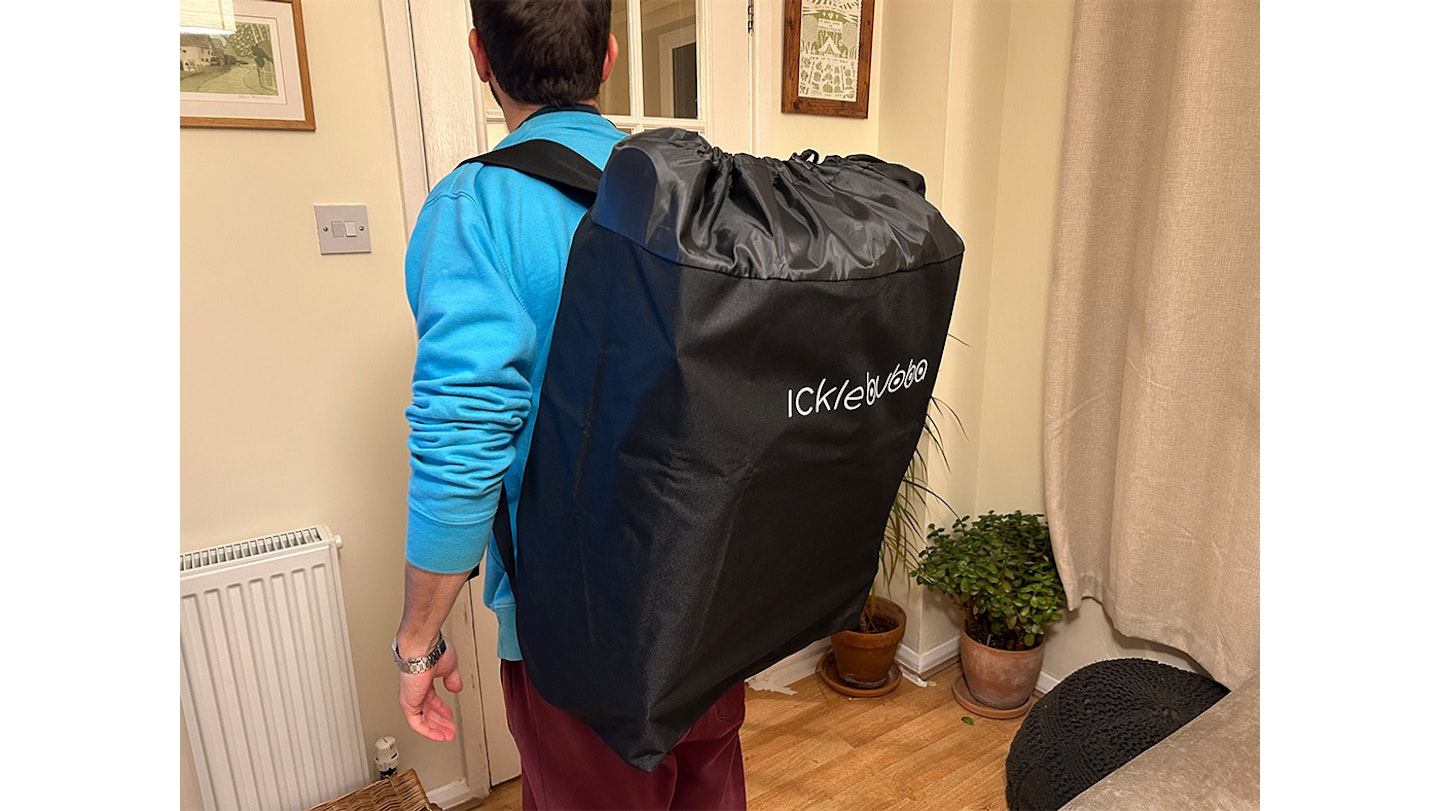 "Although we mostly found the lightweight nature of the pushchair a huge benefit, there are times when it does feel slightly flimsy. Despite having front and rear suspension we found in Oxford on slightly rough terrain the pushchair really bumps about and the plastic wheels struggled at times when we were forced to go off-road.
"The pushchair has one kick pedal type brake but at least once on every use we accidentally triggered it as it was very 'light', sometimes even a slightly rougher terrain triggered the brake suddenly causing us to jolt and other times it was accidentally knocked by our foot and as it is light, the brake is triggered.
"As the Ickle Bubba Aries is both narrow and compact it means the storage basket isn't overly spacious and we struggle to fit in the changing bag, getting it in is OK but trying to get it out, especially when our daughter is sitting in it, is tricky.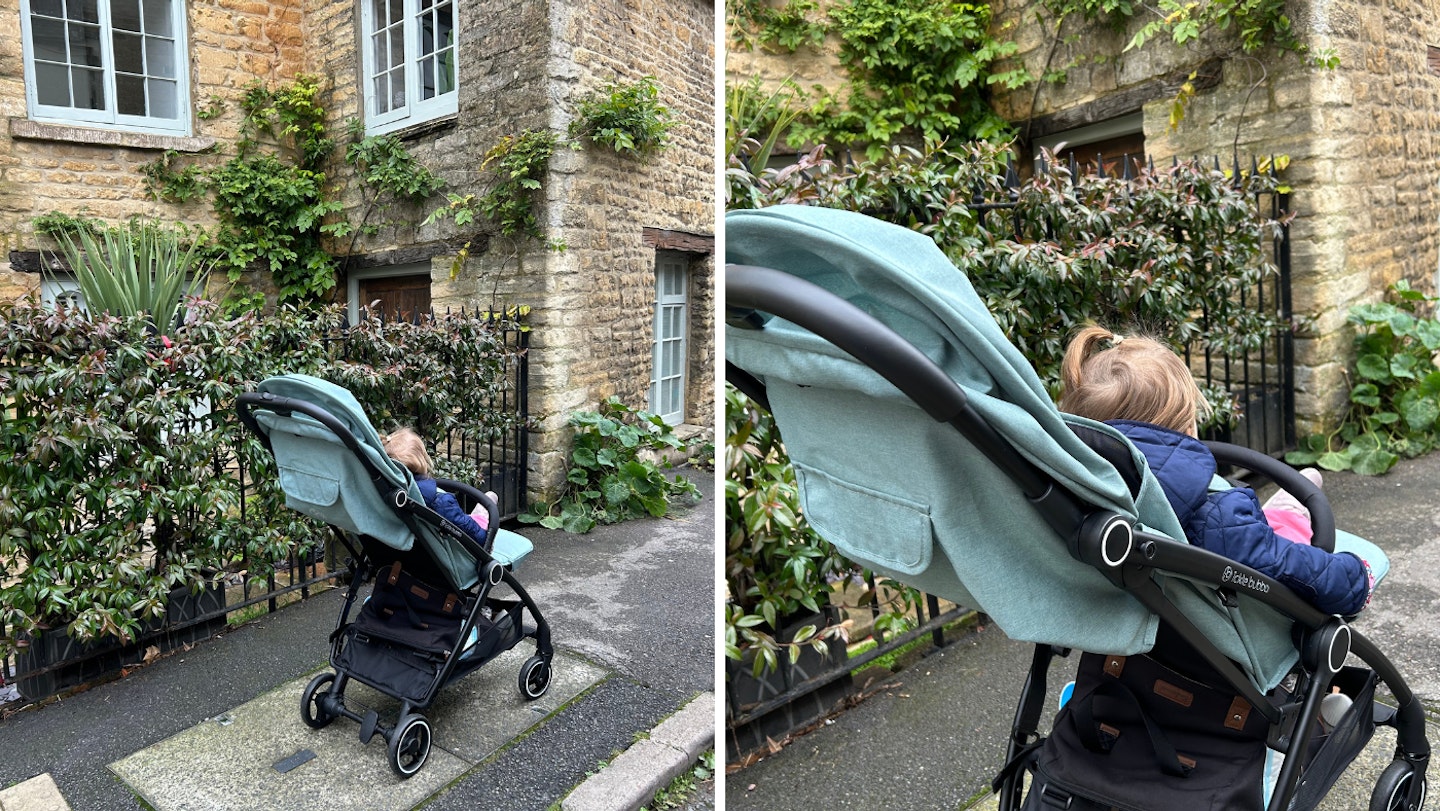 "As the pushchair is lightweight, I don't feel overly confident hanging the bag over the back of the handles in case it tips. The cup holder is useful and now it's slightly colder, we find the foot warmer, although not fleece lined, is great, especially as it doesn't affect how the pushchair is folded. The hood with its viewing window was helpful when the sun was low and the rain cover was easy to put on when we briefly were caught in an autumnal shower!
"The Ickle Bubba Aries was great when visiting the Natural History Museum, it's easy to push, navigates corners and narrow passages well and we visited the cafe upstairs but again no issue for the pushchair, which neatly and easily folded down to be carried up. Overall it was a really successful trip to Oxford, and a lot of this was down to the ease of the Ickle Bubba Aries which took a lot of the stress of traveling with a toddler away. We look forward to venturing out on the train again soon and are even planning an abroad trip now as we know this pushchair will make things easier (although it's not cabin size approved)."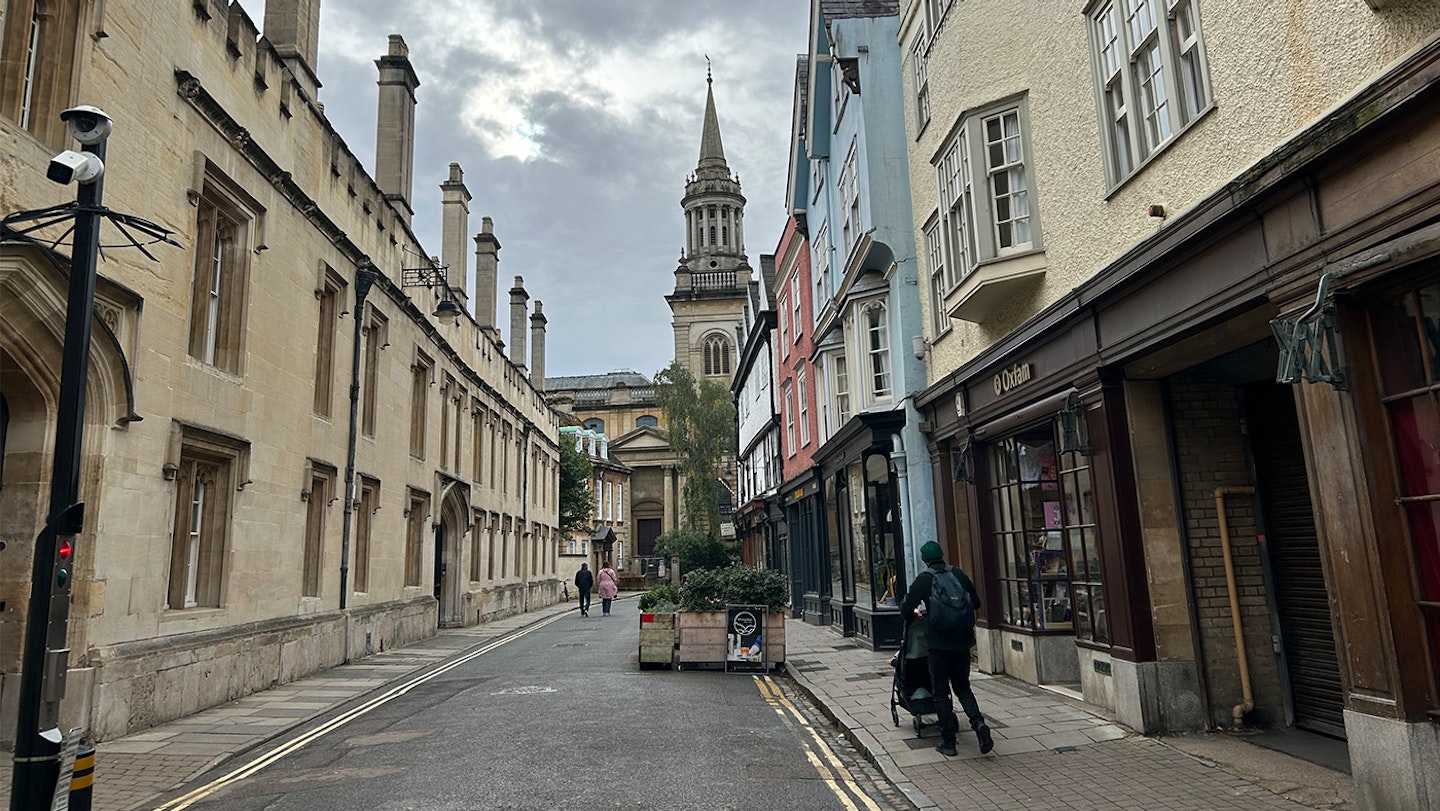 Final verdict on the Ickle Bubba Aries
"While we received the Prime bundle, the Ickle Bubba Aries retails from £159 and for city dwellers or those who frequently use public transport, it would be very worthwhile, as it is so compact. It now lives in our car as we know that in most circumstances it will be the most convenient pushchair to use. It promises to be lightweight and easy to fold, and it certainly delivers on this however the brake issue and the fact at times it doesn't feel as robust as I would like are what slightly let this pushchair down for me."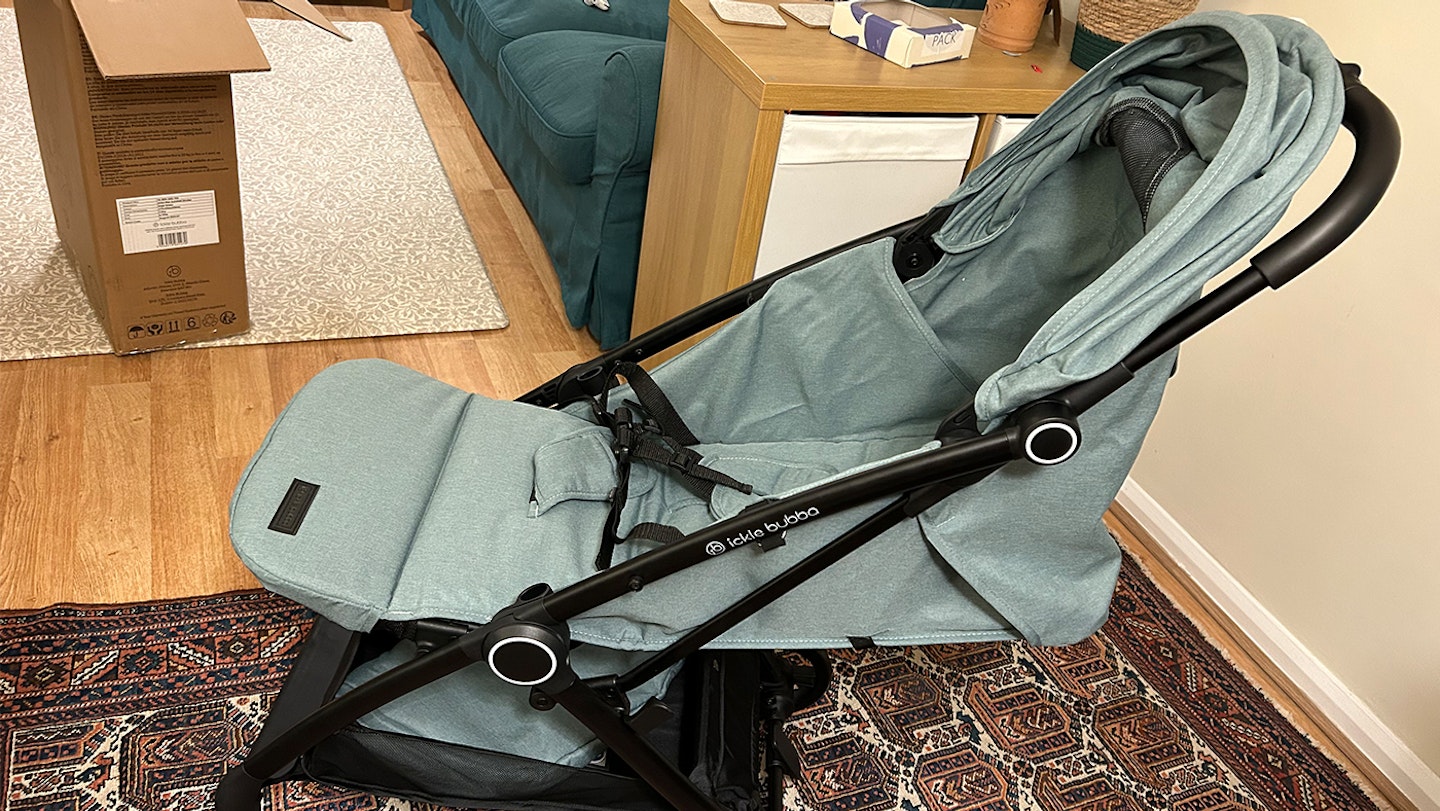 Ickle Bubba Aries Auto-Fold Stroller FAQs
How does the Aries stroller fold?
One of our favourite parts of the Ickle Bubba stroller, simply press the button and watch as the Aries folds itself into a neat, compact size suitable for car boots.
What does the Ickle Bubba Aries Auto-Fold Stroller come with?
When purchasing the Aries Maxi Auto-Fold Stroller for £179, you'll also receive a footwarmer, cup holder and rain cover.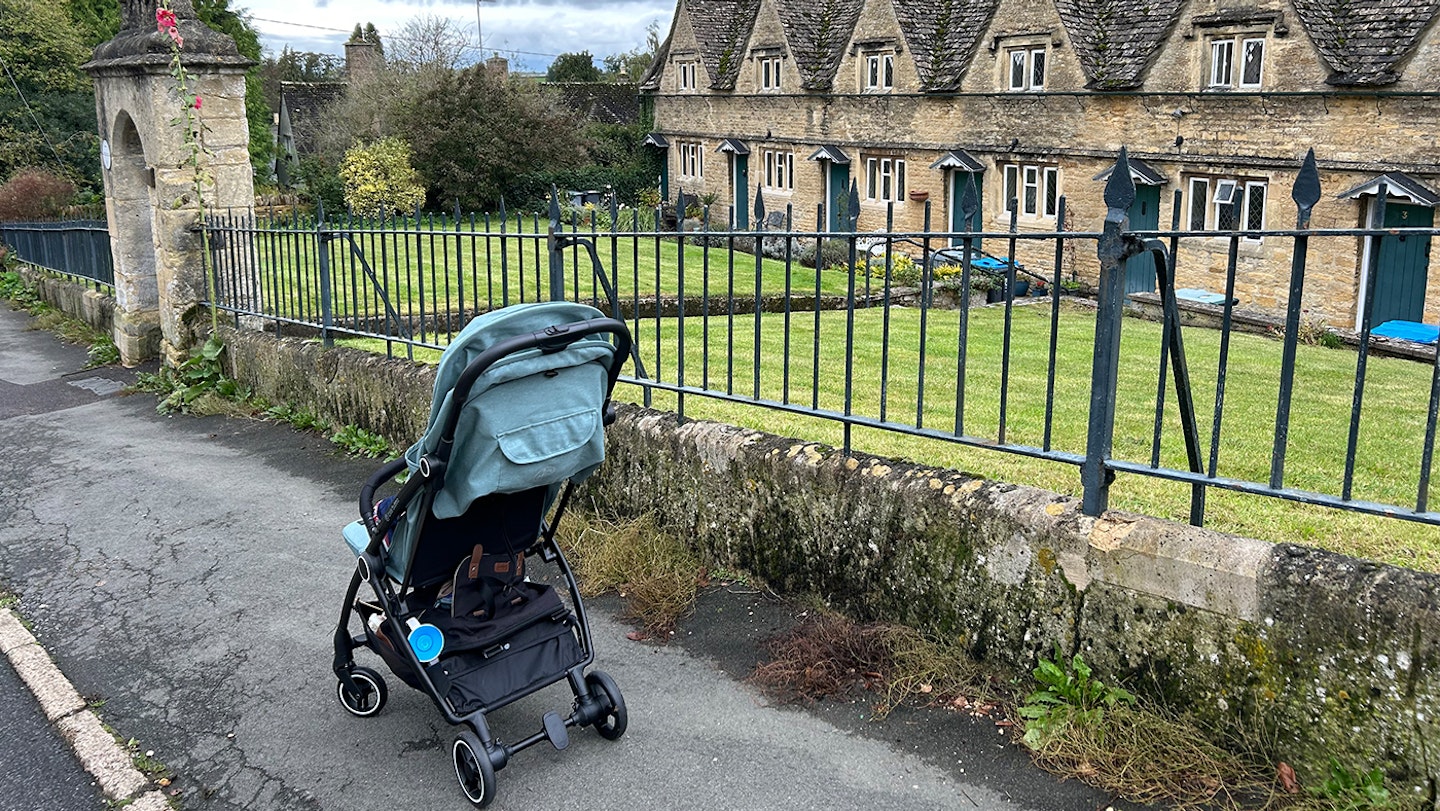 Emily Gilbert is the Features & Reviews Editor for Mother&Baby and has written for the website and previously the magazine for six years. Specialising in product reviews, Emily is the first to know about all the exciting new releases in the parenting industry.