Laundry baskets and hampers are household essentials that see a lot of action for young families trying to keep up with all that never-ending washing pile.
Although it might just seem like a pit to put all that dirty washing, having a well-designed laundry basket can make your life a whole lot easier and make sorting out your baby clothes washing much less of a chore. It also helps if they look nice and stylish in your room, so they're less of an eye sore.
Our shortlist:
• The best-designed laundry basket: JosephJoseph Tota Trio 90L Laundry Separation Basket – Buy now from Jospeh Joseph
• laundry basket for kids: Kids' Shark Water Hyacinth Storage Basket – Buy now from John Lewis
• Best multi-compartment laundry basket: Laundry Basket with 4 Compartments – Buy now from The Range
Depending on how much space you have in your home, you may want a large basket to put everyone's washing in, or you may want to invest in one for each individual in the home. You may also find a basket that splits the colours best to organise your dirty washing.
However many you're washing for and whatever your taste in interiors, we've rounded up the best laundry baskets and hampers for your family.
The best laundry baskets and hampers
The best-designed laundry basket
Description
JosephJospeh are leaders in intelligently designed tools and utensils for the home, so it's no
Pros
Machine washable compartments
Large compartments
Separates colours
Cons
Comes flat-packed so needs assembling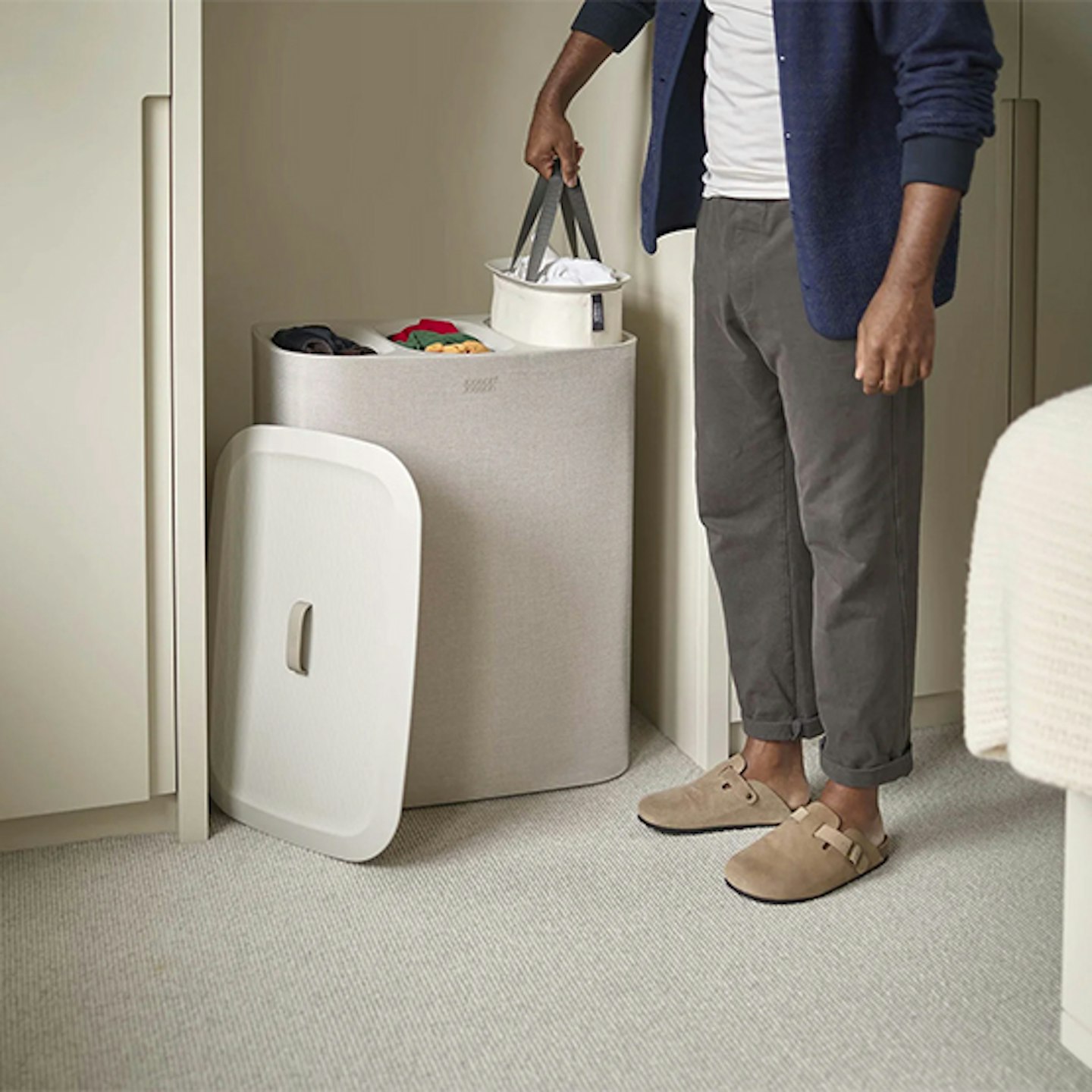 Best laundry basket for kids
Description
Getting your little one into the habit of popping their washing in the laundry basket can be
Pros
Fun design
Sustainable build
Sturdy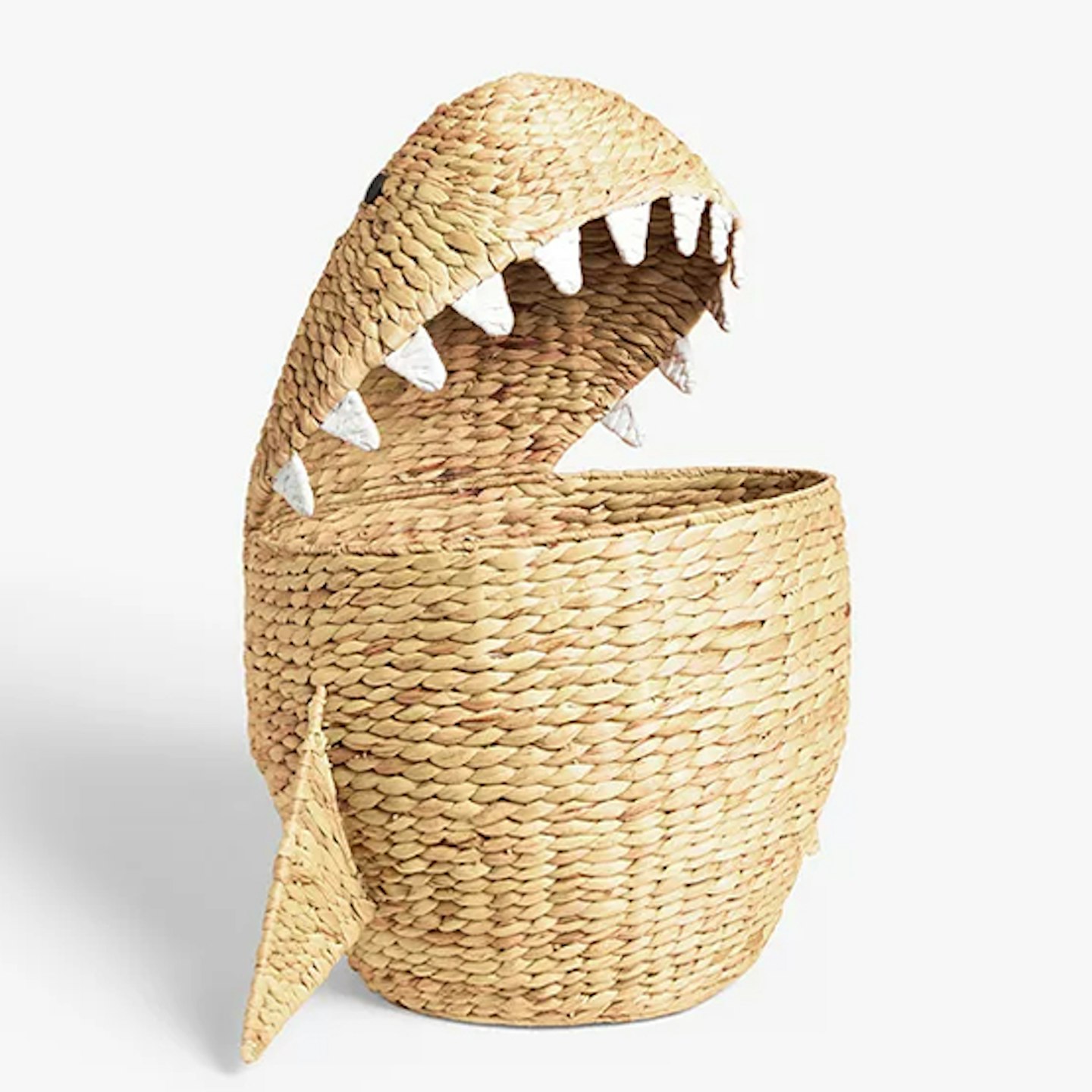 Best multi-compartment laundry basket
Description
If you want to separate your washing into blacks, whites, dark colours and light colours then this
Pros
Affordable
Easy to carry
Separates colours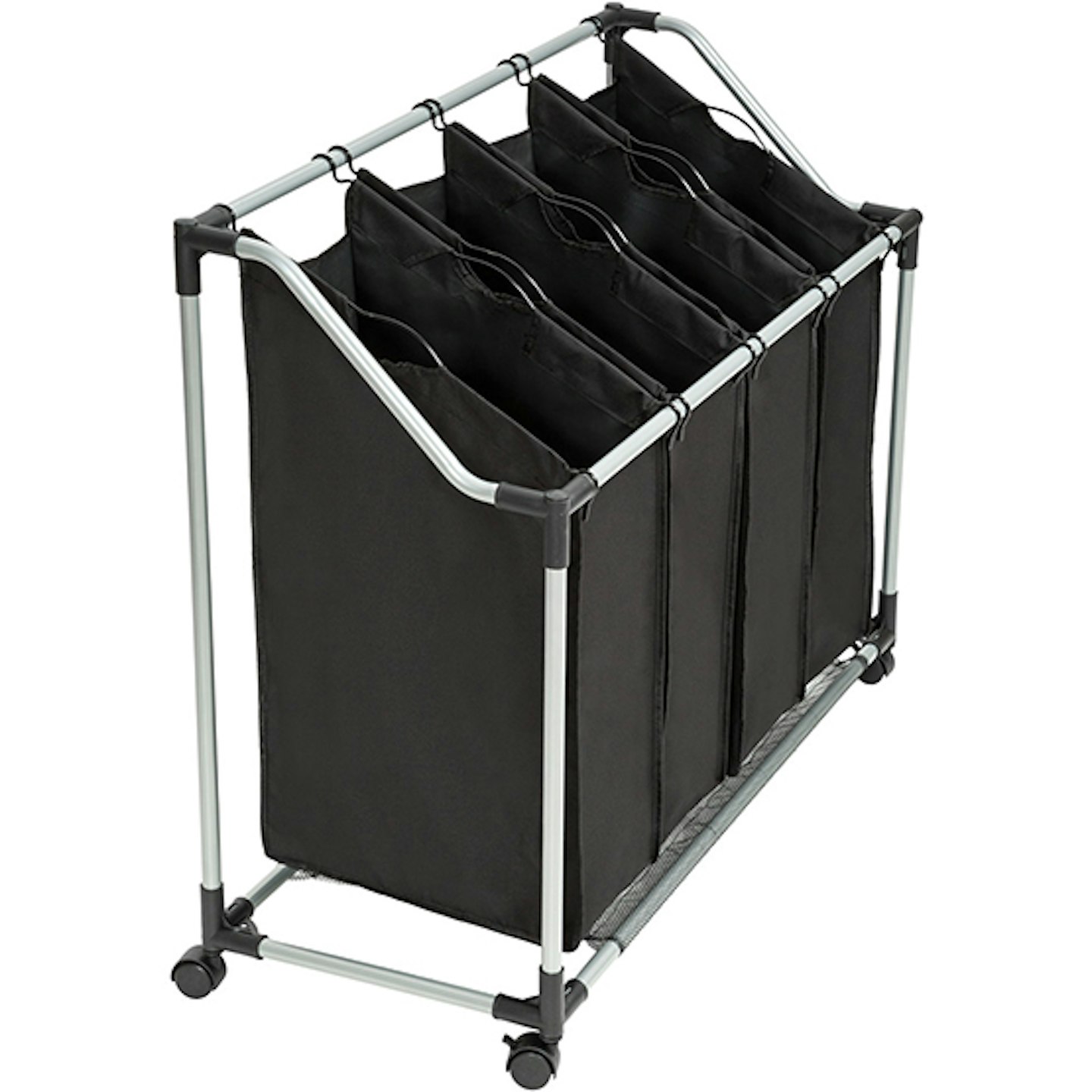 Description
Ideal if you're looking for a laundry basket for your utility room, this three-basket sorter is
Pros
Mobile thanks to wheels
Wipe clean
Multiple sized compartments
Cons
Top baskets are quite small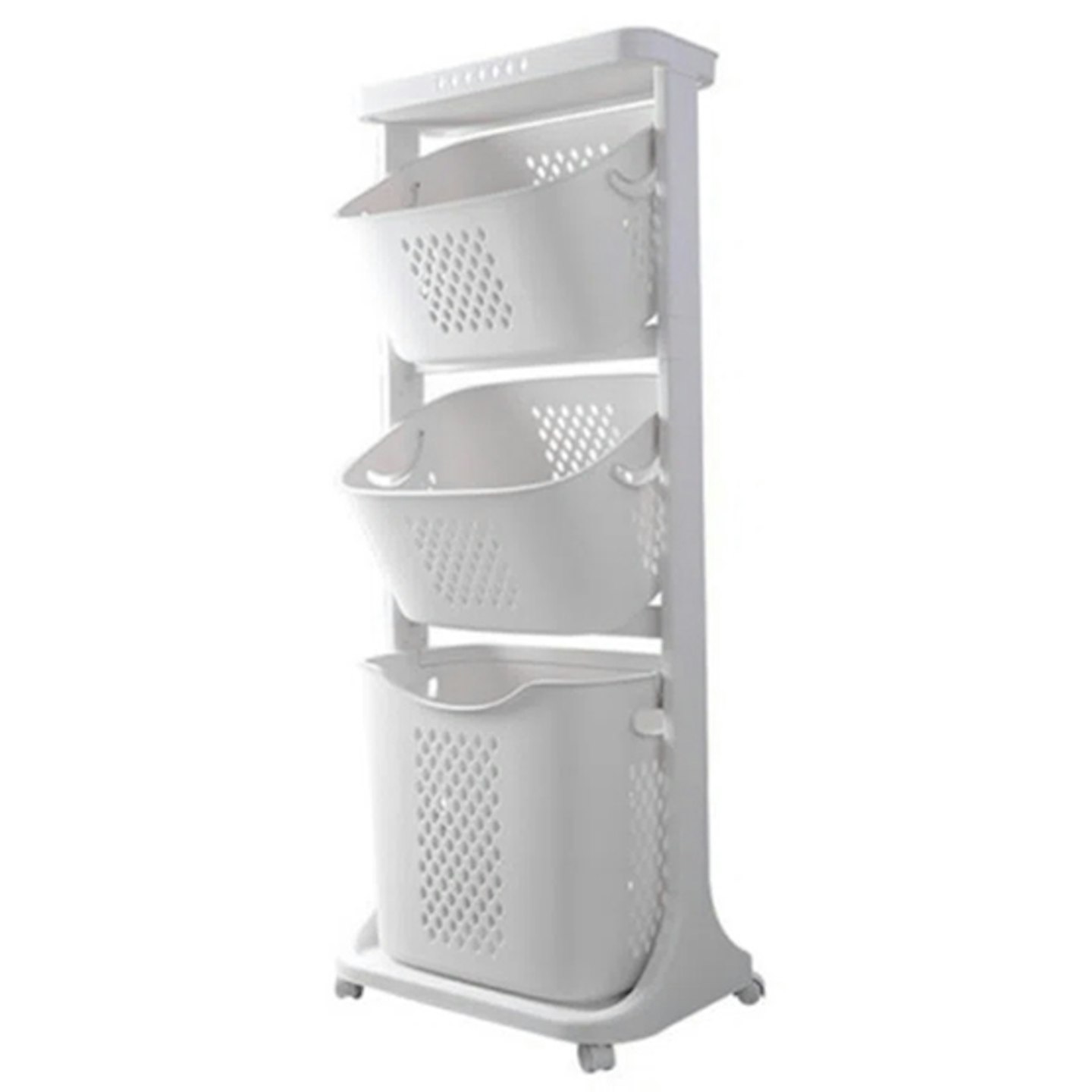 Best laundry bag to carry
Description
Whether you're carrying your washing from one end of the house to the other or you need to take
Pros
Fits a lot of clothes in
Easy to transport
Stores away easily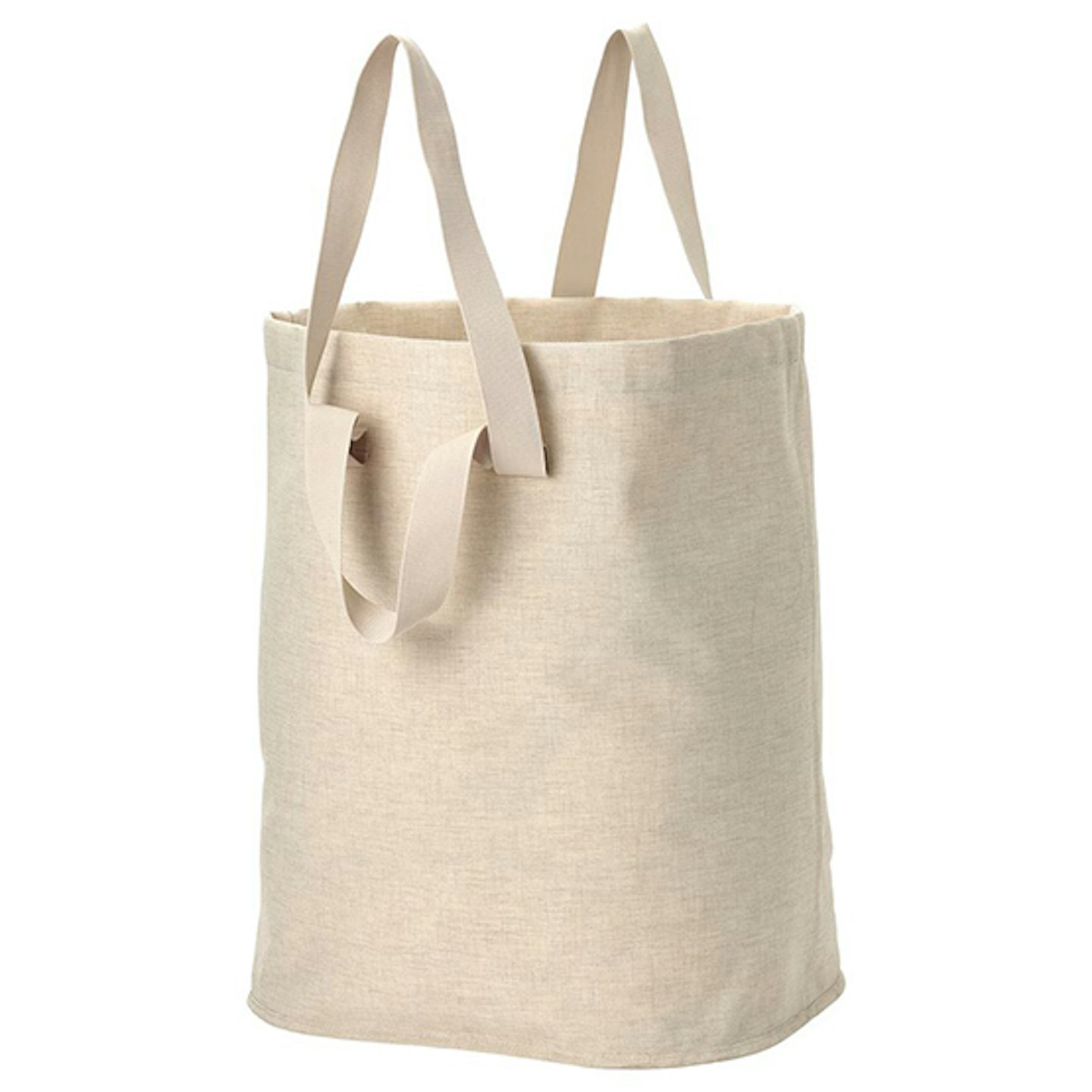 Most stylish laundry basket
Description
Who says you can't have fashionable and stylish things in your home when you have kids? We love
Pros
Stylish
Sustainable
Includes lid
Cons
Not suitable for bathrooms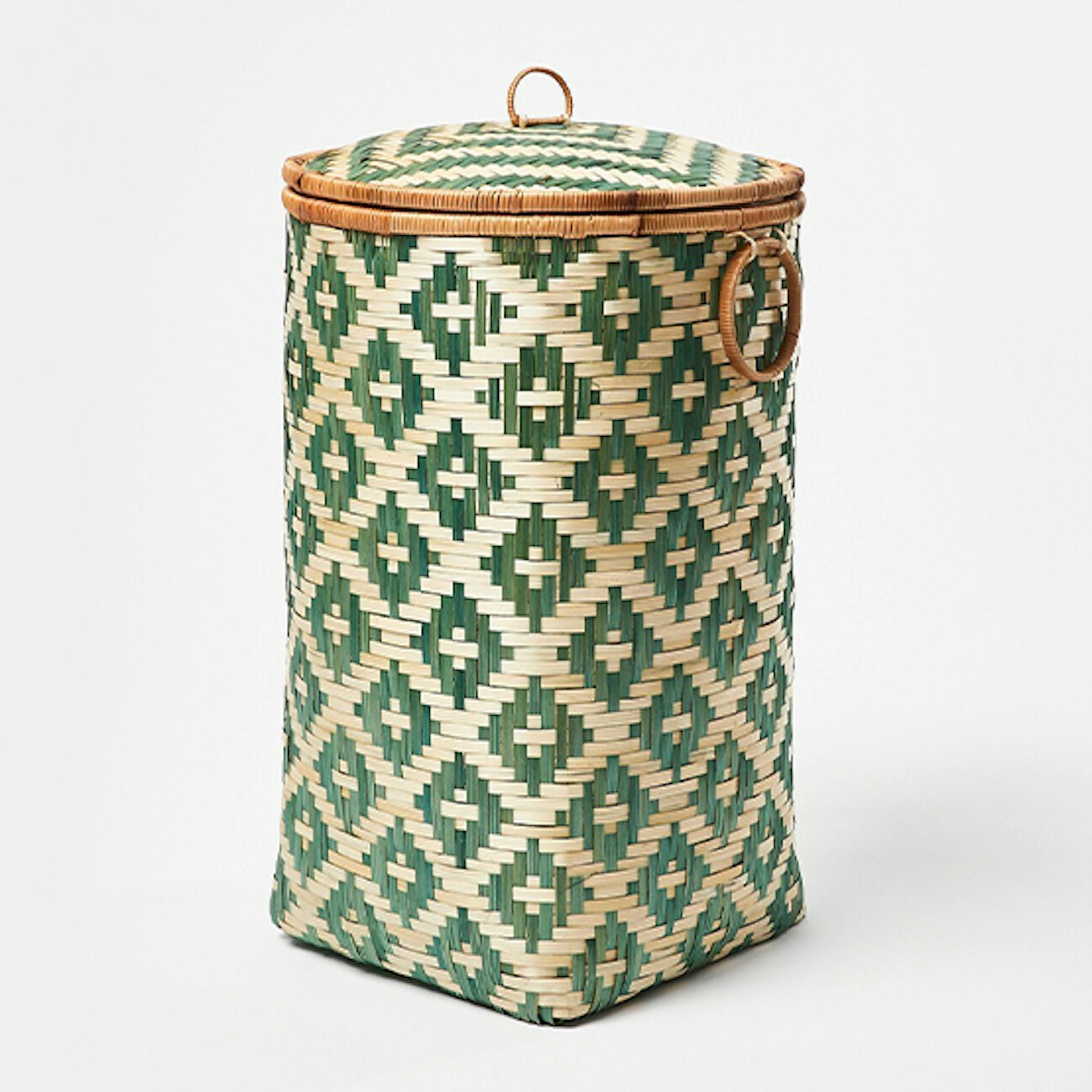 Best large laundry basket
Description
For an extra large option that can fit in the whole family's washing inside, this 110L laundry
Pros
Large in size
Removable inner bag
Includes lid
Cons
Some found it difficult to assemble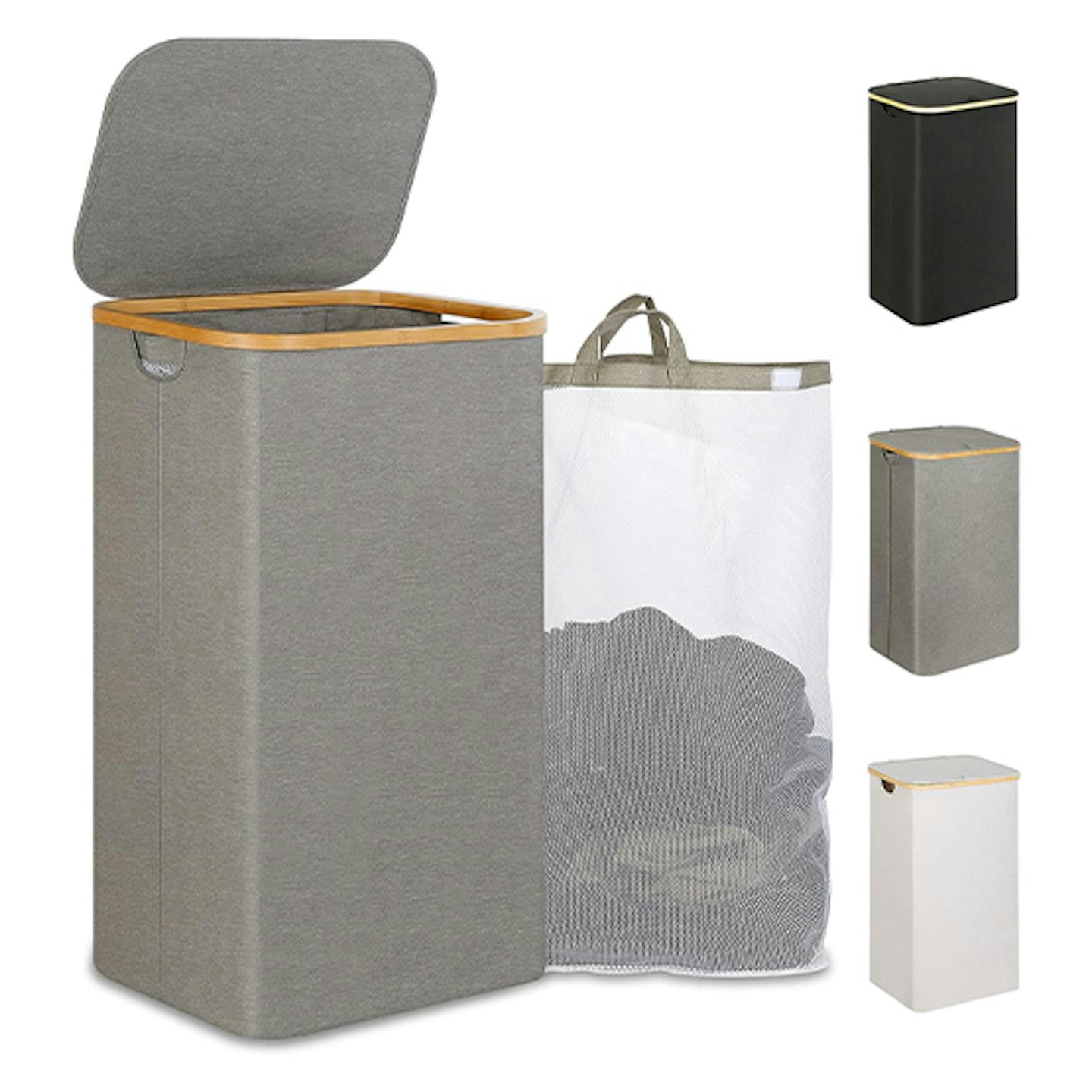 Best laundry bin for ventilation
Description
There's nothing worse than the smell of old washing once it starts to pile up, so it's
Pros
Breathable design
Robust
Removable bag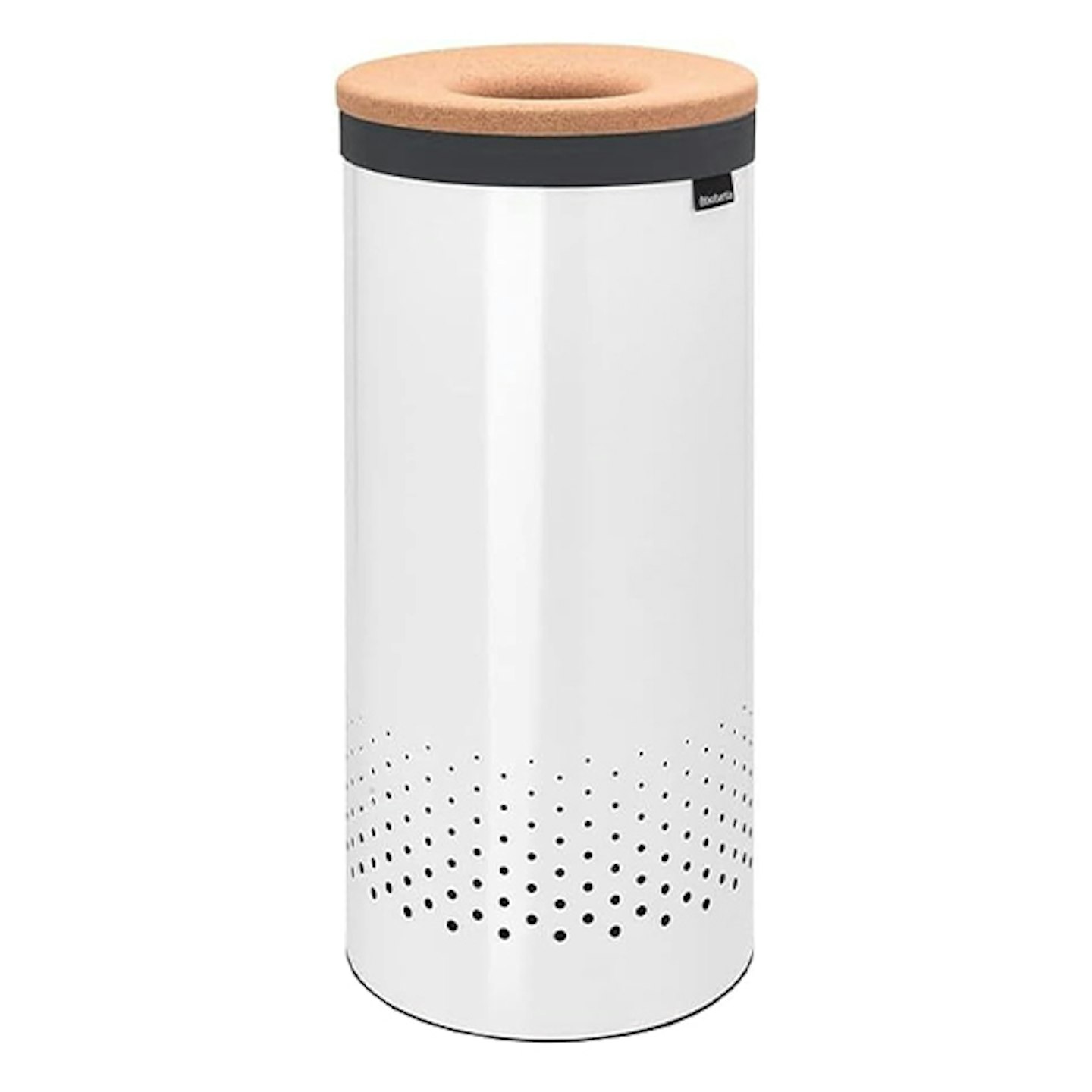 Best for reusable nappies
Description
If you use reusable nappies, it's very unlikely you'll want your washing mixed up with the nappies
Pros
Includes lid
Wipe clean
Keeps smells locked in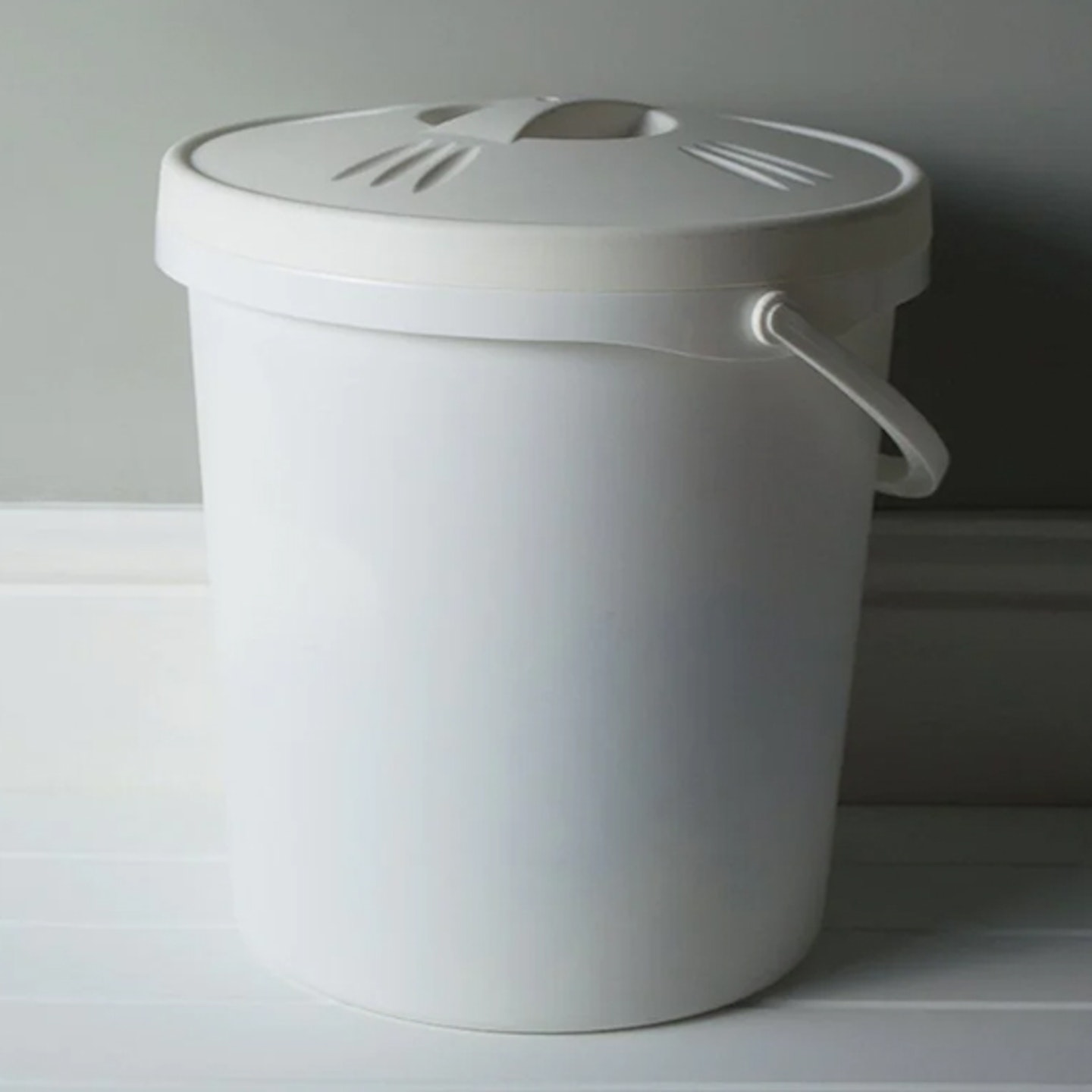 Description
Available in three different colours, this clever foldable laundry basket folds completely flat
Pros
Folds flat
Lightweight
Easy to store
Cons
Not quite big enough for large loads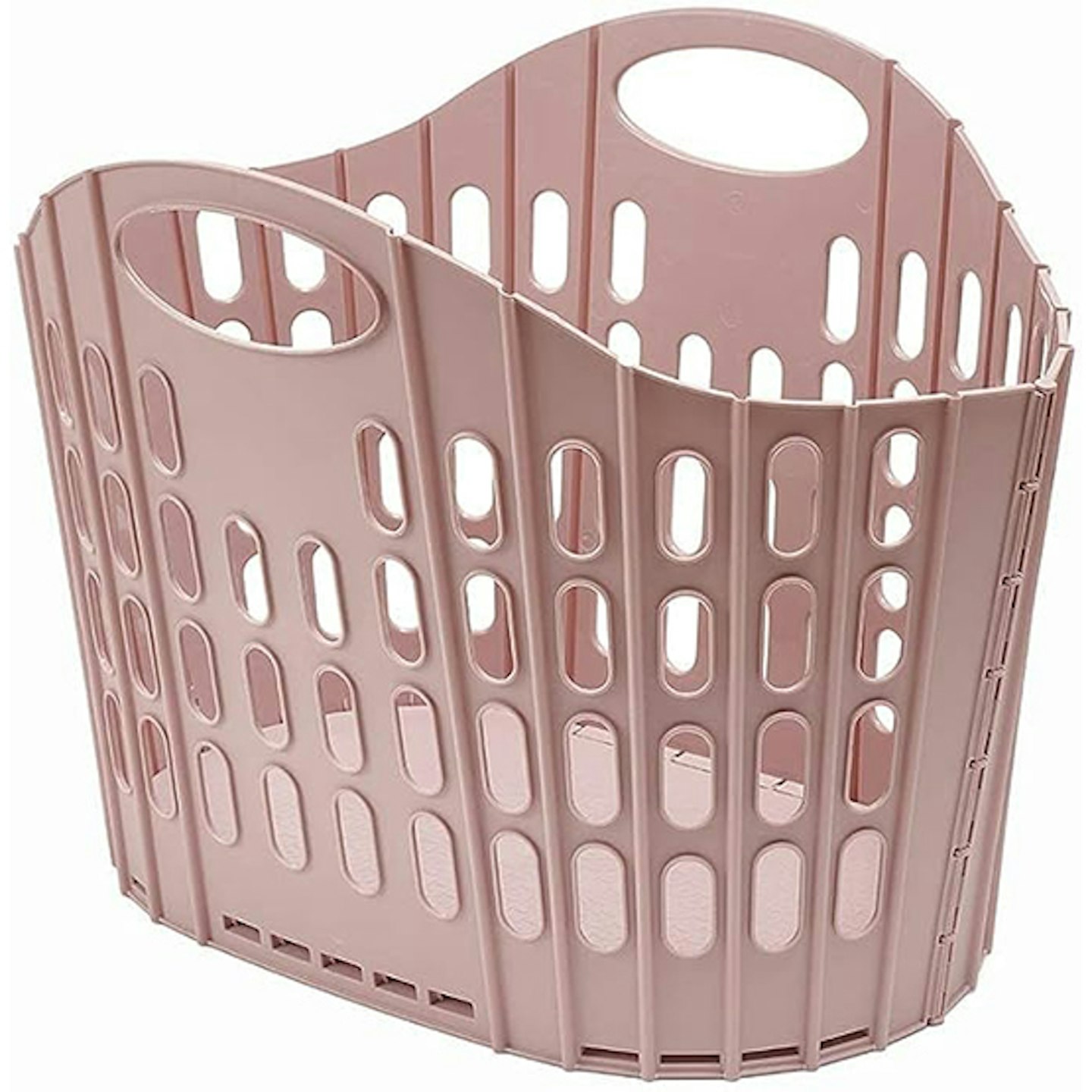 Best corner storage laundry basket
Description
For smaller spaces, corner washing baskets are ideal as you will use minimal floor space. Although
Pros
Neutral design
Sturdy
Compact
Cons
Lid can be difficult to fit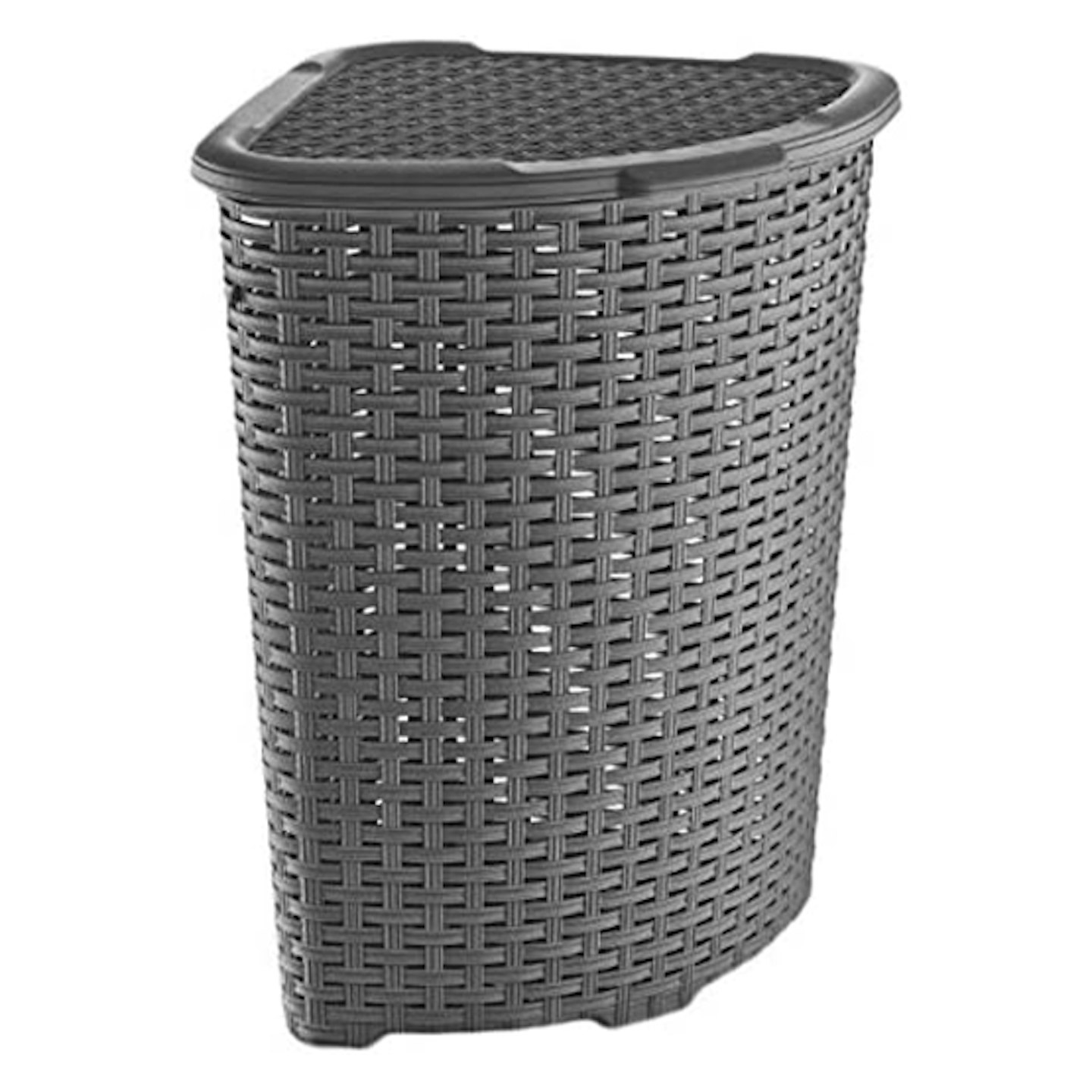 Best-labelled laundry basket
Description
To save your washing from getting mixed up (there's nothing worse than a rouge white sock in with
Pros
Clearly marked compartments
Lightweight
Easily stores away
Cons
Doesn't include removable laundry bags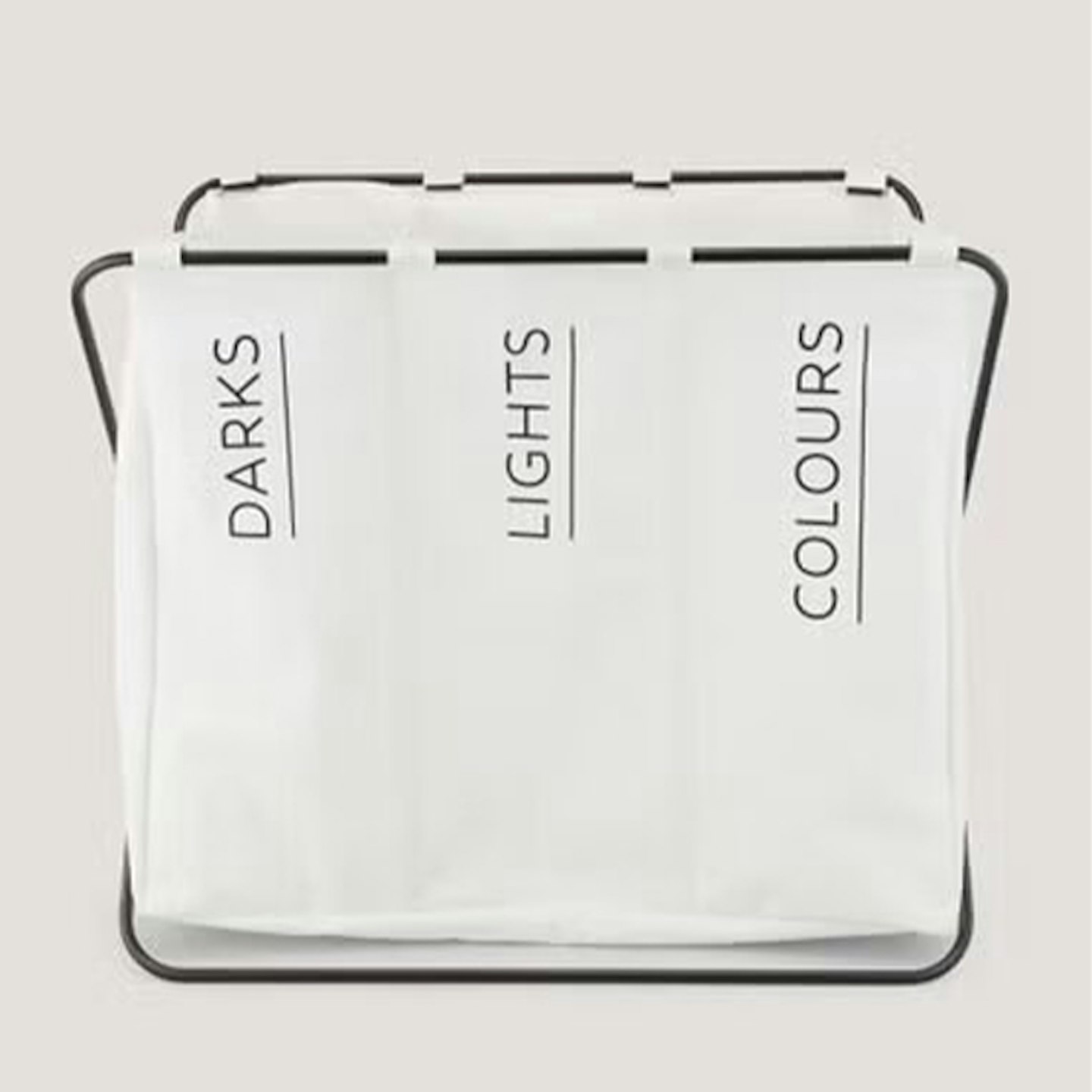 Best hardwearing washing basket
Description
Jute is not only hardwearing and sturdy, it's also sustainable and fits a lot of dirty washing
Pros
Sustainable
Sturdy
Includes handles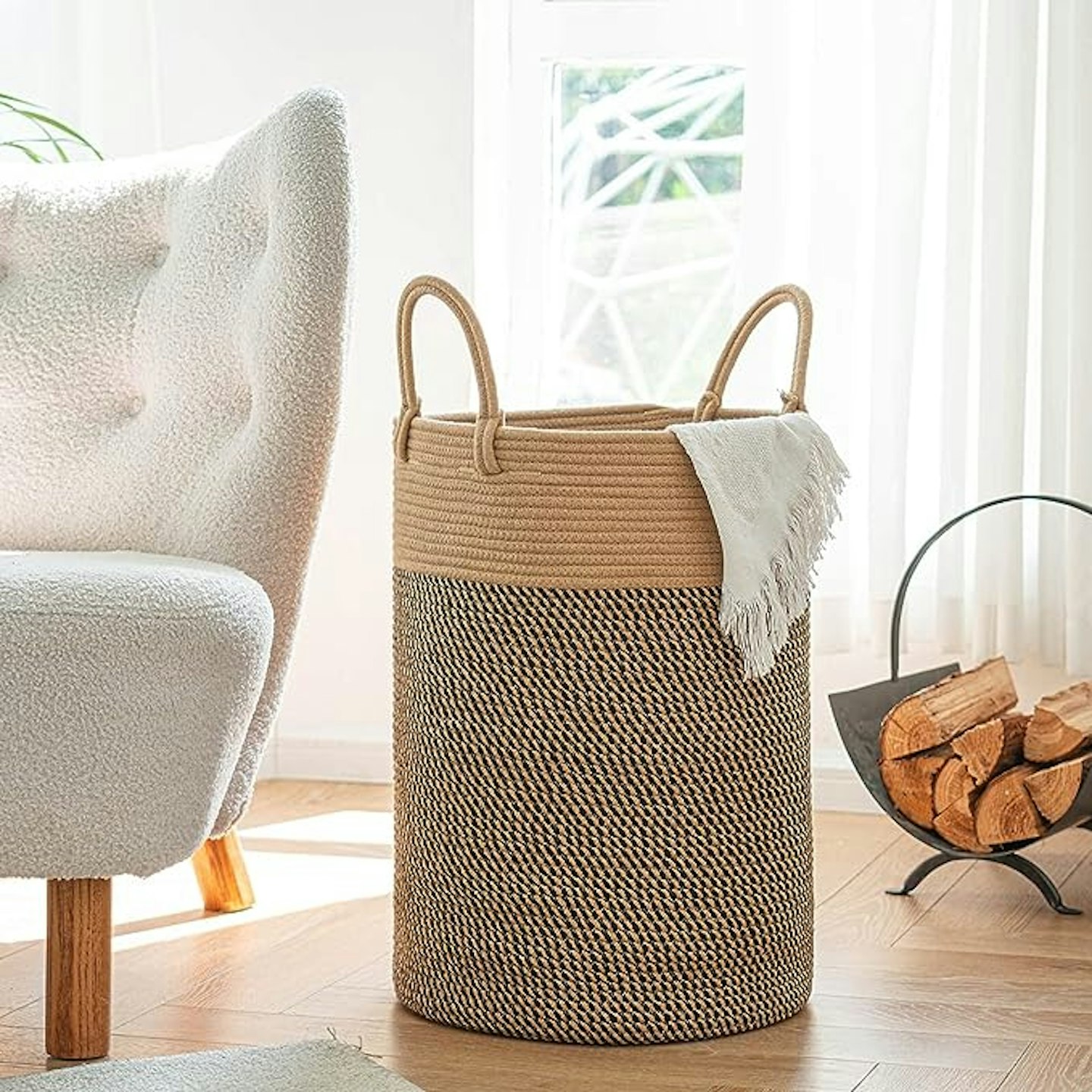 How to choose a laundry basket
There are a few important factors to consider when buying a laundry basket to make sure you keep in mind before purchasing.
Size and capacity – This is particularly important when buying online as images can be deceiving. Always check the measurements on the description of the product and also measure the space you want to put your laundry basket to make sure it will fit there. Then, you'll want to consider how much washing your family produces and how much washing will need to go in your basket so that it doesn't overflow.
Appearance and style – Unless you have cupboard space to store away your laundry basket, it's likely it will be on show in your home, so you'll want it to look the part and not be an eyesore in your bedroom or bathroom. Equally, there are so many fun designs for kids, it's worth shopping for a fun one that will encourage your little one to be organised.
Sections – While it's much easier to throw all your washing in one basket, you'll save yourself a lot of hassle when sifting through the washing pile by separating your colours when you put them in the basket. That's why we love a separated and labelled washing basket with three to four compartments for different colours.
Practical features – As well as separated bags, there are some other practical features which may suit your family such as wheels on the bottom of your laundry basket for transporting, ventilation holes to stop washing from smelling as much as machine washable linings that you can easily wash.
How to stop a laundry basket from smelling
If you don't look after your laundry basket, they can begin to smell unpleasant over time, which is why it's a good idea to follow some rules when it comes to looking after your washing basket.
• Add a fragrance sachet to the bottom of your laundry basket to keep it smelling fresh. These are fairly affordable to shop online but if you are placing one in your child's laundry basket in their room, we'd advise to opt for a natural one as they pose very little risk to human health if ingested. Alternatively, you might want to make your own with some scented flowers from the garden or essential oils.
• Avoid putting any wet or damp items in the washing basket while they're still wet. Instead, if you've been swimming or had a sweaty workout, hang your dirty clothes outside to dry before washing or putting them in the washing basket.
• If your laundry basket has a removable lining or laundry bag, aim to give it a machine wash every couple of weeks to keep it smelling fresh and clean.
Lorna White has been a Digital Writer for Mother&Baby since 2020. She has a keen interest in a range of topics, from potty training and nutrition to baby names and maternity fashion.