There's no denying that babies come with a lot of stuff, so finding the right nursery storage that's not only practical, but fits in with your theme is super important.
You might have already bought your nursery set and think that it will probably be enough storage. But when it comes to storing nappies, creams, muslins and even teddies, you'll find that there isn't enough space for everything. It can be easy to just chuck everything in a drawer or keep it packaged up until you need it.
Best nursery storage at a glance:
• Best overall nursery storage: Bear Storage Basket: Buy here on H&M.
• Best personalised nursery storage: Embroidered Personalised Nursery Storage: Buy here on Etsy.
• Best quirky nursery storage: Pear Storage Basket: Buy here on Dunelm.
• Best multi-use nursery storage: Kids Bookcase Toy Box: Buy here on Dunelm.
Having the right storage and additional spaces for the extra supplies can help to keep everything organised. It also makes it easier to find things. There are plenty of storage options available too, and most will even fit in with your nursery decor.
Best overall nursery storage
Description
Who thought a basket could be so cute! This Bear Storage Basket is the perfect place to store
Pros
Embroidered bear motif
Neutral design
Cons
Some mentioned the lid just balances on top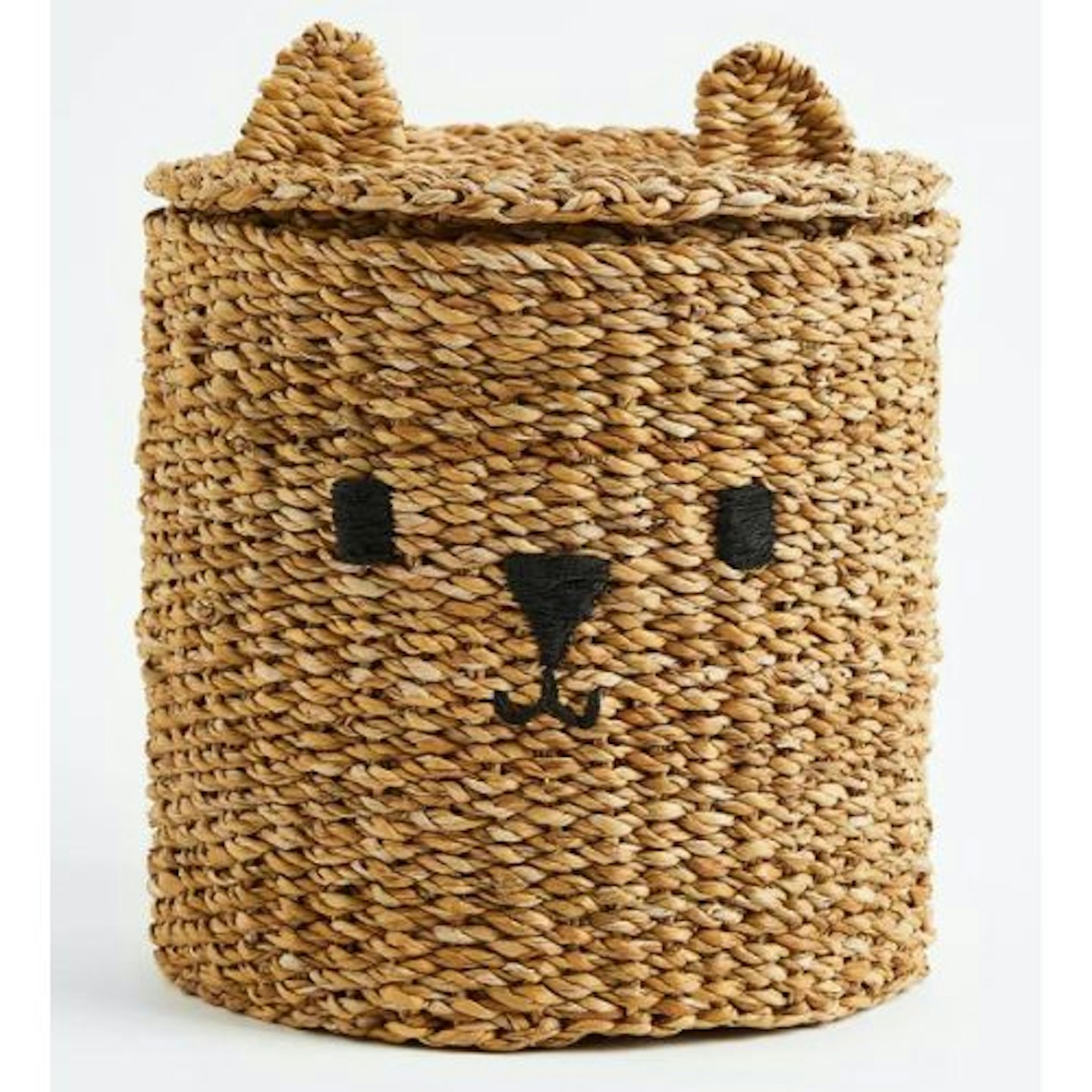 Best floral nursery storage
Description
Perfect for storing your baby's toys or even as a laundry hamper, these adorable quilted cotton
Pros
Available in two colours
Two sizes available or set of two offer
Cons
Not suitable for machine washing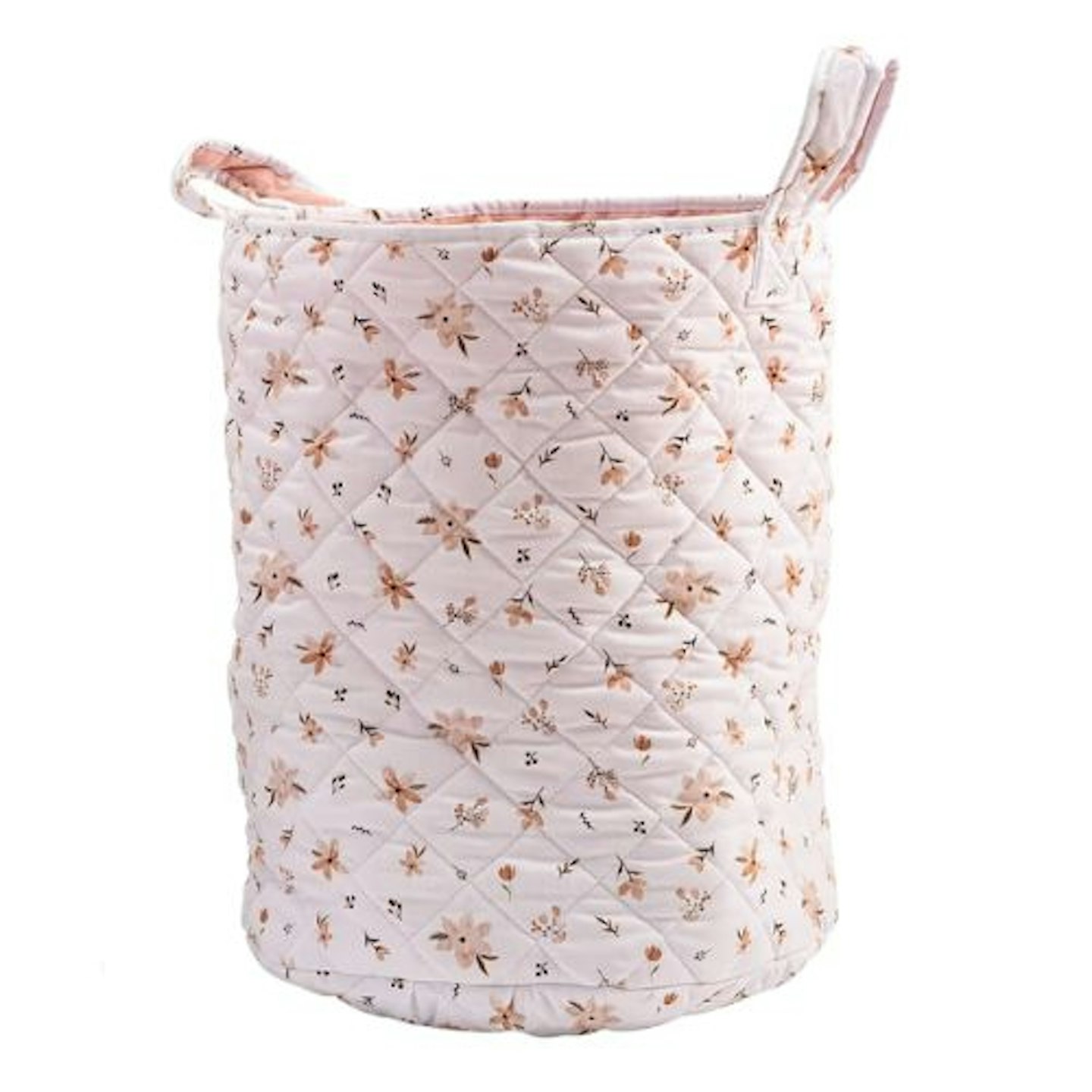 Best bear nursery storage
Description
Ideal for storing small toys or nursery essentials like nappies, dummies or wipe packets, this
Pros
Neutral design
Woodland theme
Cons
Some mentioned it could be a bit small for practical use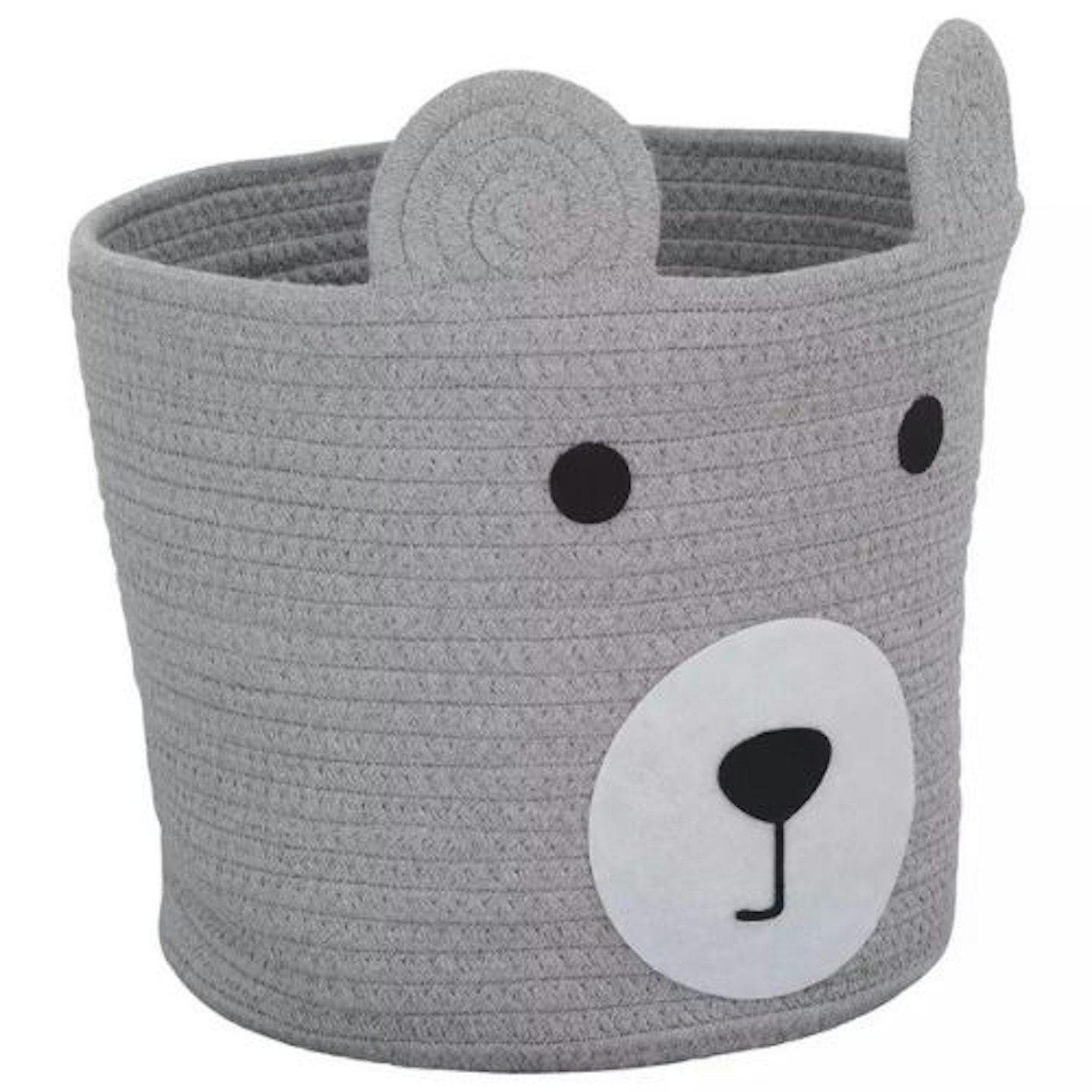 Best embroidered nursery storage
Description
Making a gorgeous gift for a mum to be or your own baby's nursery, the Embroidered Personalised
Pros
Two sizes available
Plenty of storage space in both sized bags
Cons
White bag might get dirty easier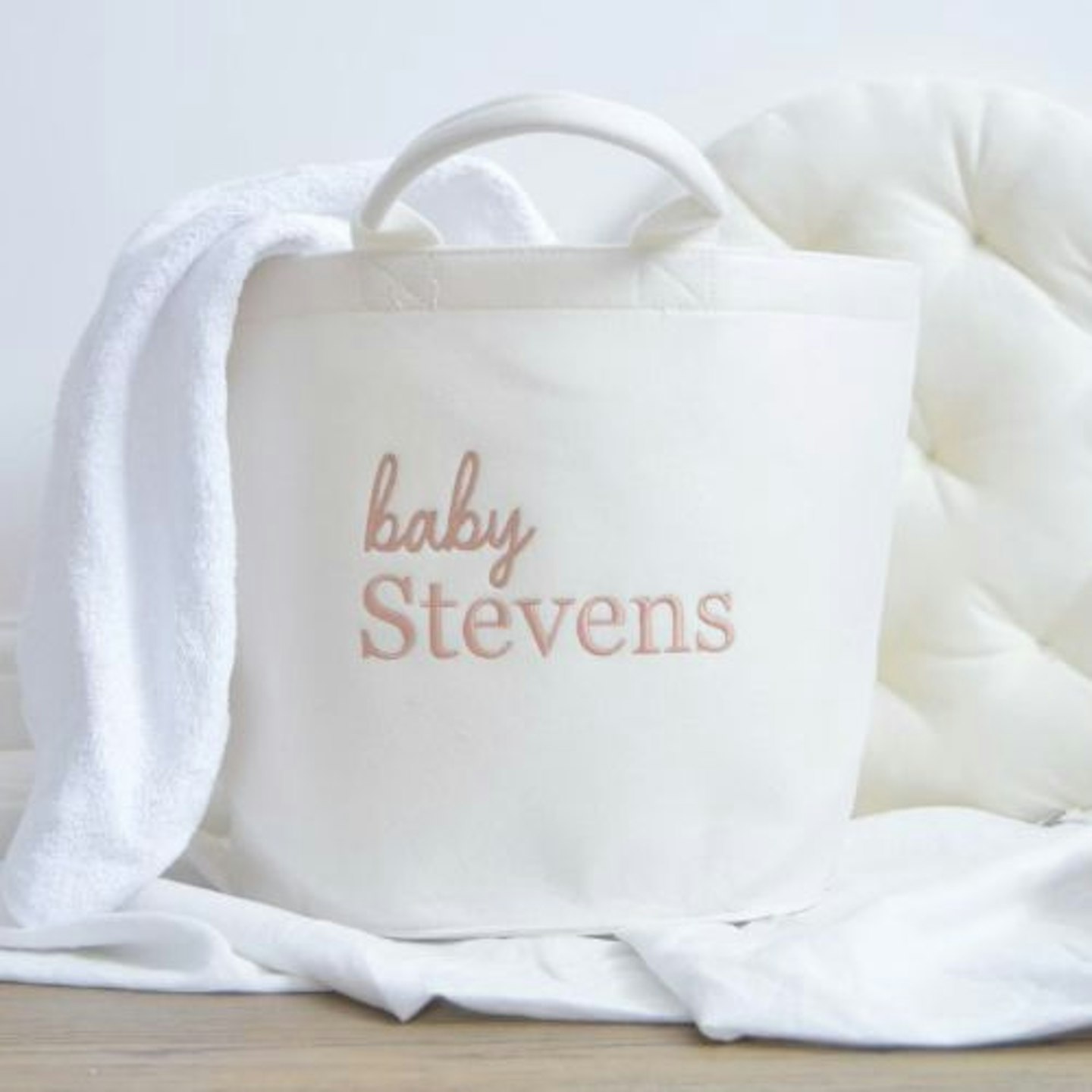 Best nursery storage shelving
Description
Ideal for storing books or teddies, this Set of Two Nursery Bookshelf makes great nursery storage.
Pros
Includes everything you need
Perfect for storing books
Easy to style
Cons
Not as big as some shelving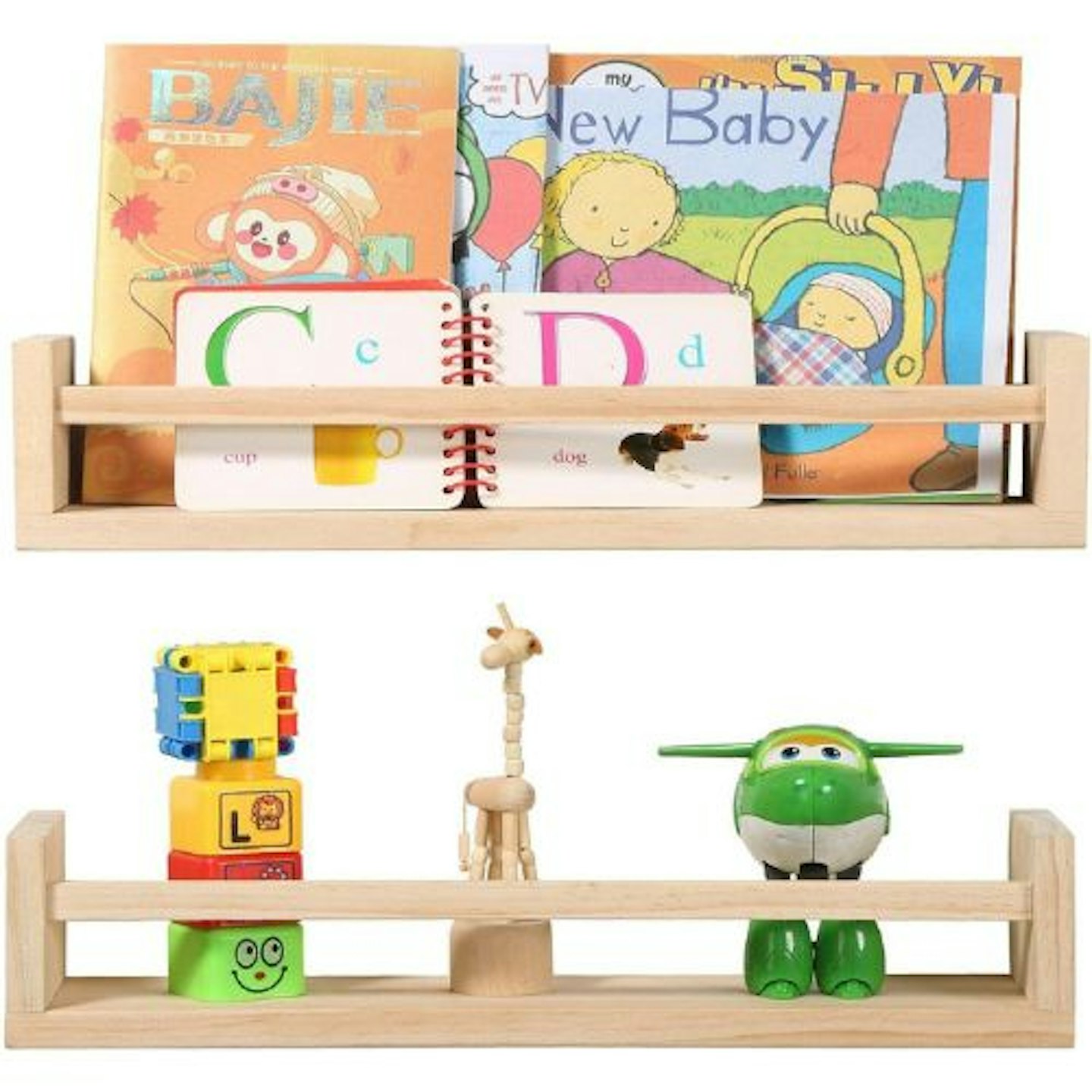 Best nursery storage caddy
Description
The Foldable Baby Nappy Caddy Organiser is not only a must-have storage basket for your nursery,
Pros
Multiple storage compartments
Portable
Cons
Some mentioned they didn't like the feel of it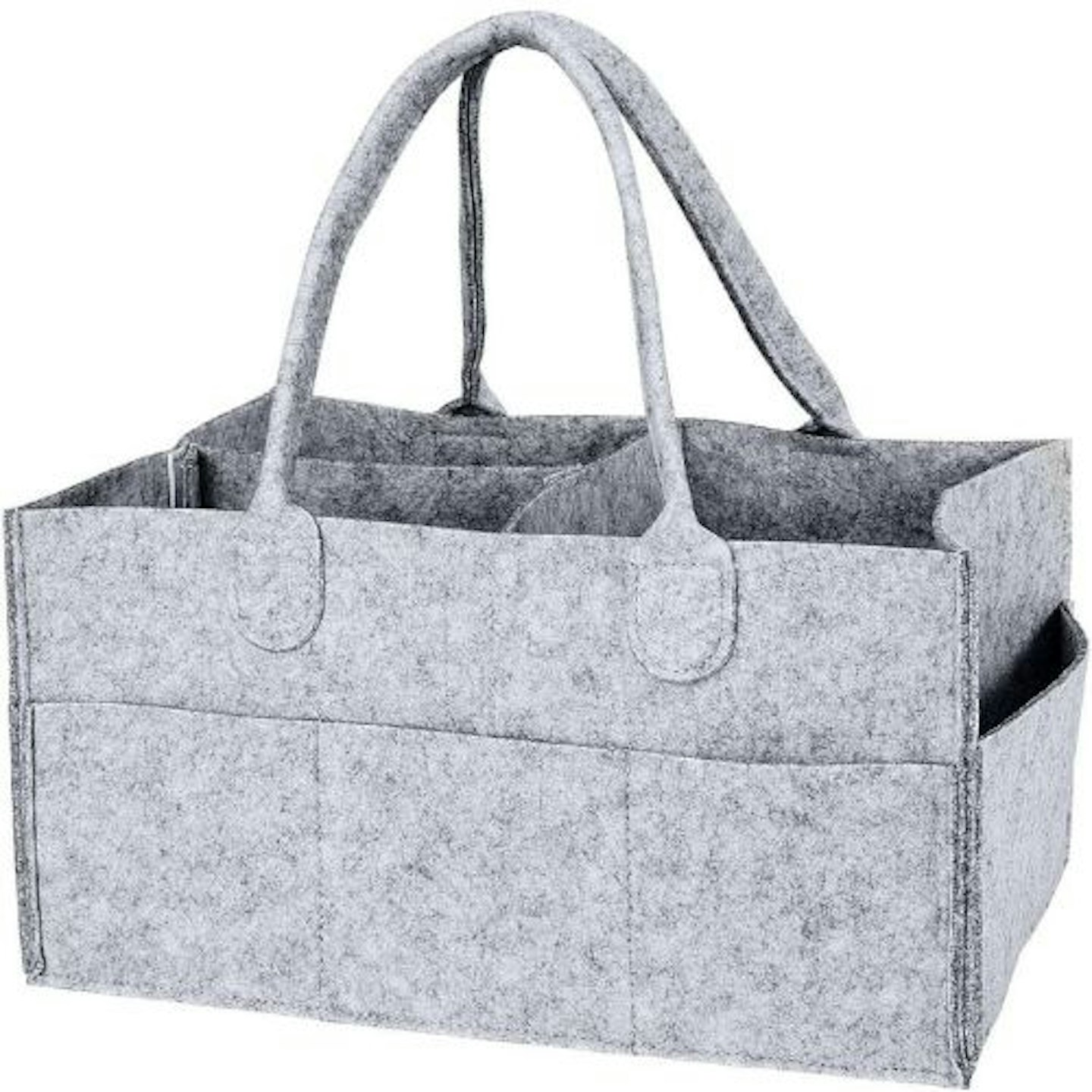 Best quirky nursery storage
Description
The shaped storage basket we never knew we needed! This lovely Pear Storage Basket is big enough
Pros
Large basket
Unique design
Cons
Might not match decor theme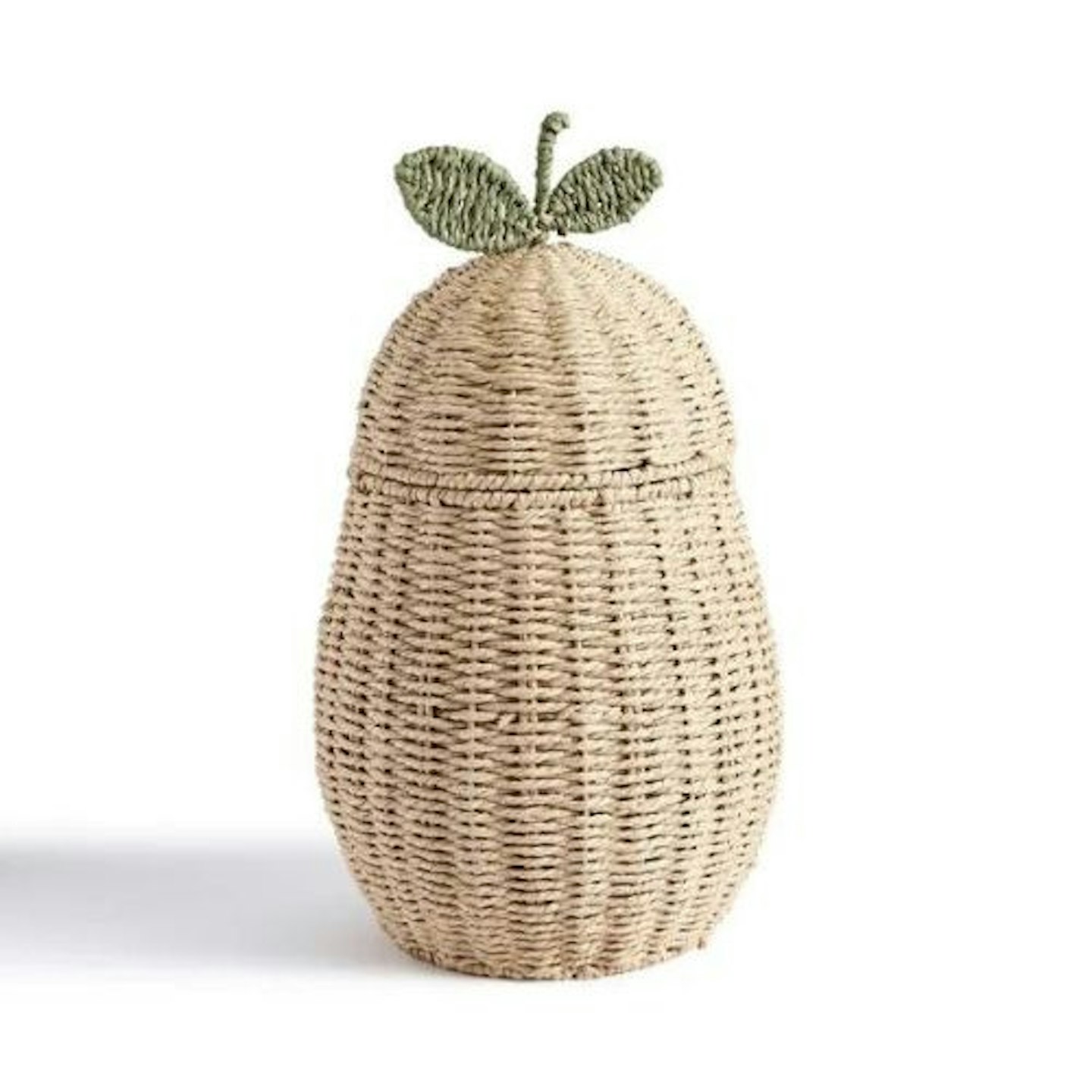 Best quilted nursery storage
Description
The Quilted Storage Basket is a really pretty design with fold over top. It's ideal for storing
Pros
Pretty design
Matches other items to create a set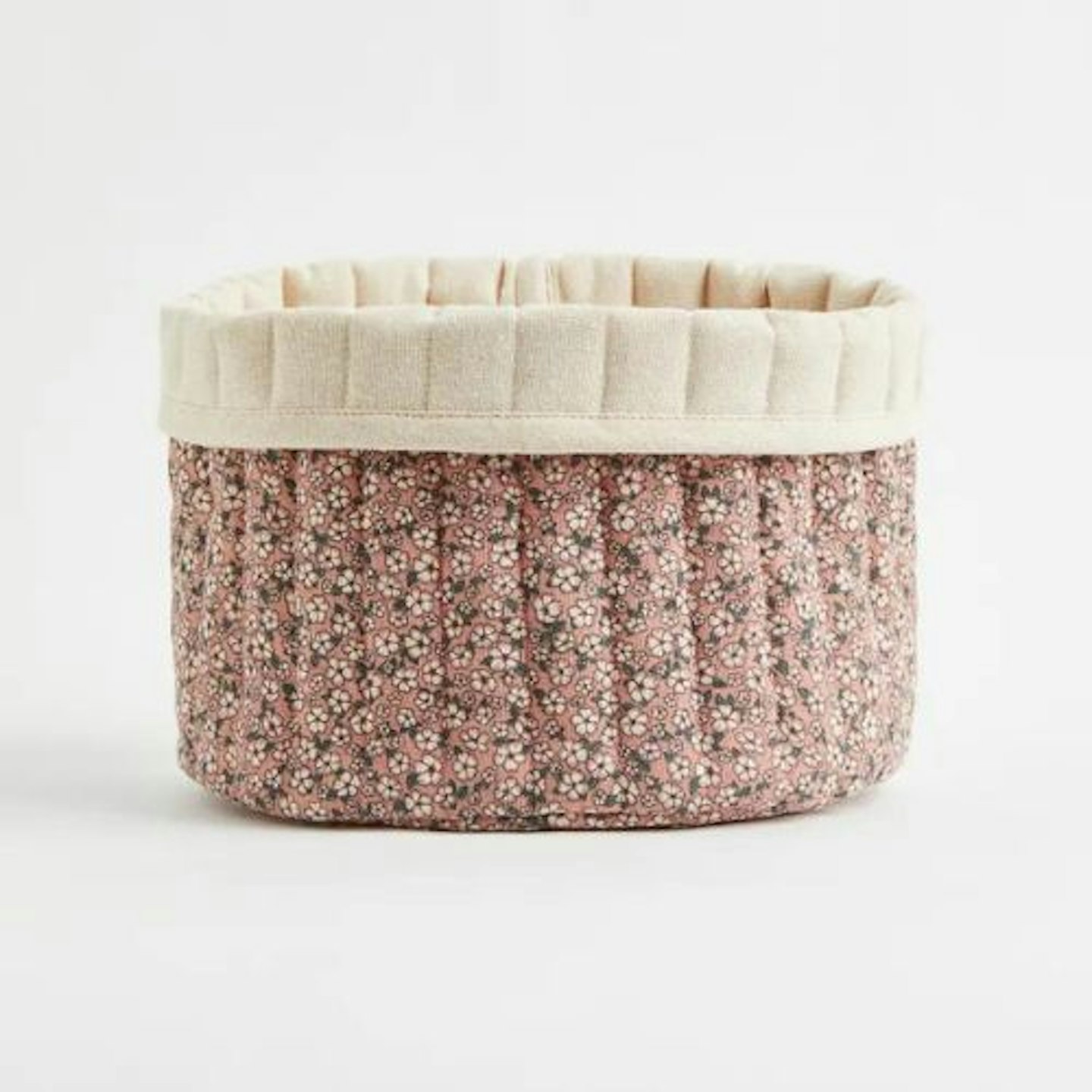 Best dinosaur nursery storage
Description
Handcrafted and incredibly cool, the Kids' Dino Water Hyacinth Storage Basket is a must for a
Pros
Decorative and practical
Sturdy
Cons
Some might find it small for what they need it for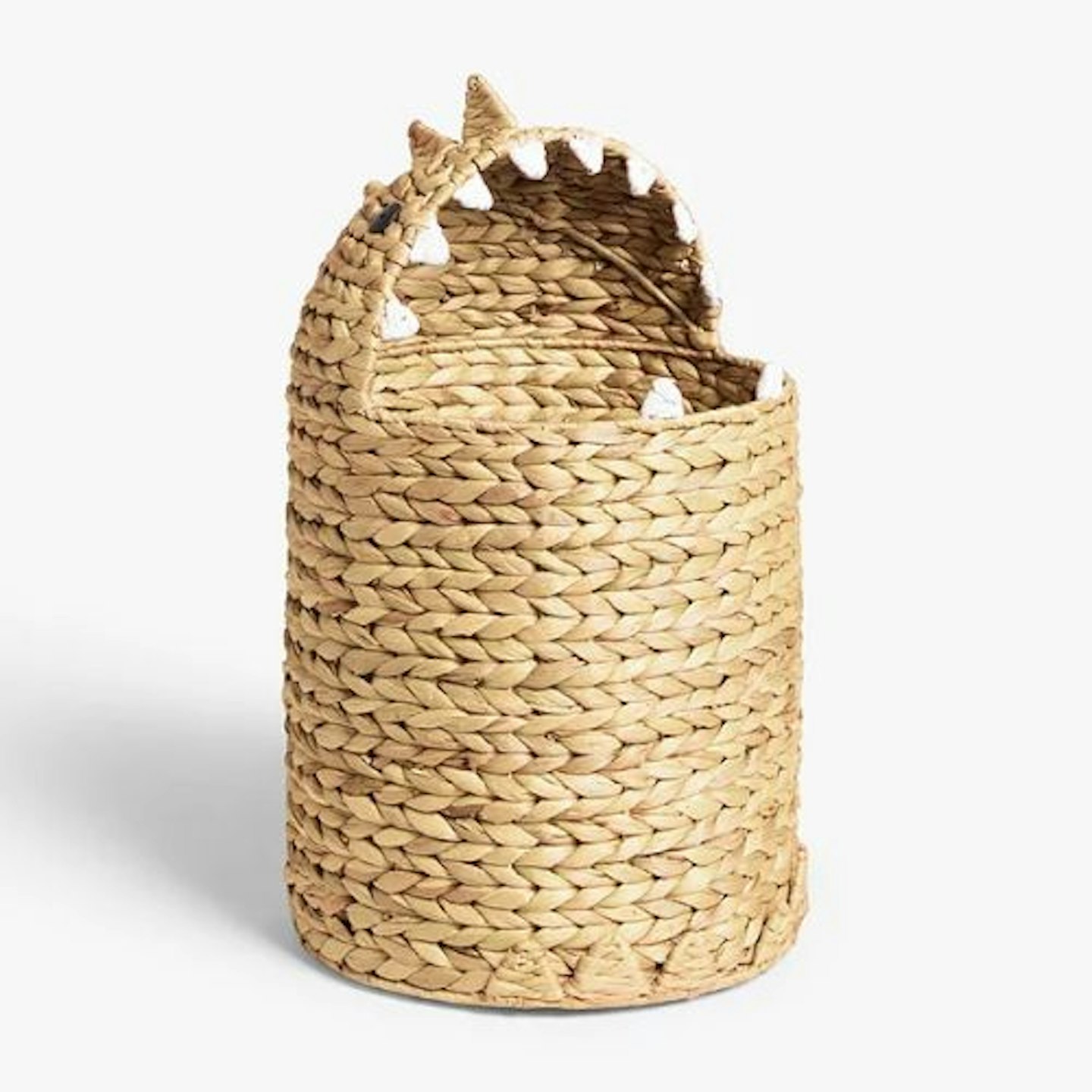 Best toadstool nursery storage
Description
The Toadstool Red Storage Basket is not only extremely cute, but it's also practical and
Pros
Quirky design
Practical and functional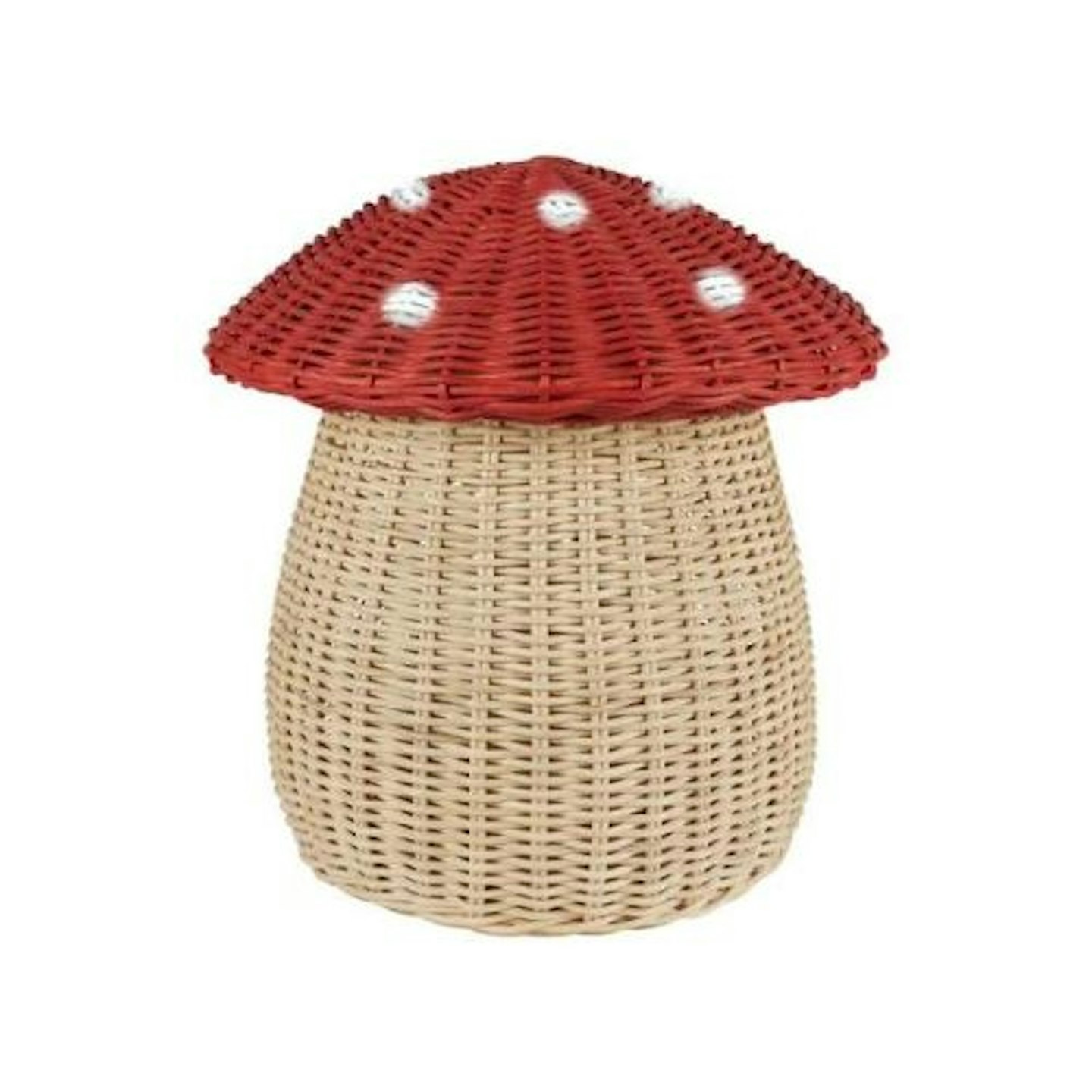 Best multi-use nursery storage
Description
The Kid's Bookcase Toy Box is handy for storing all those adorable teddies you get gifted when
Pros
Multi purpose storage
Easy to assemble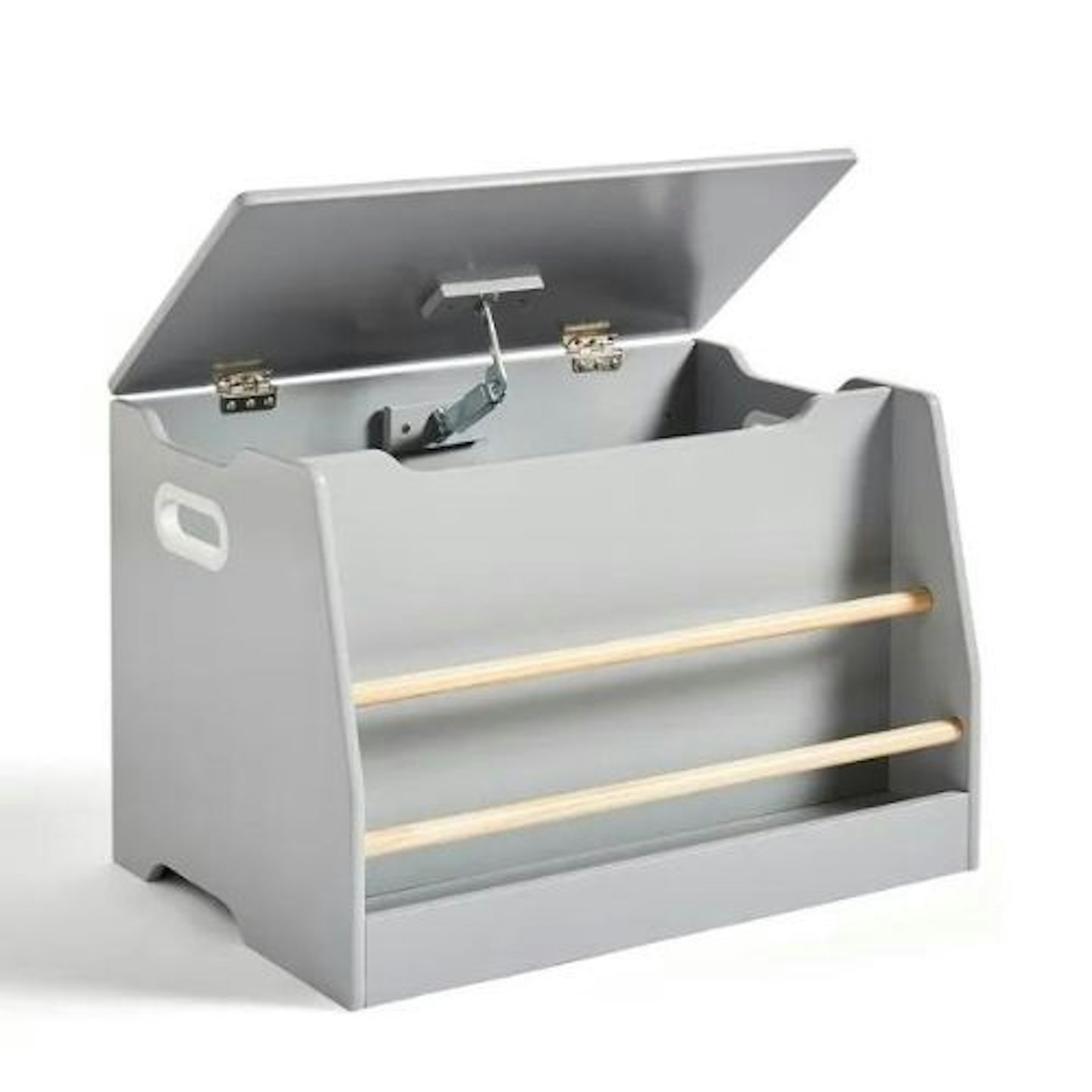 Best nursery storage personalised toy box
Description
This Personalised Large Grey Star Design Toy Box is handy for nursery's and keeping blankets and
Pros
Personalise with name
Large storage capacity
Cons
Additional cost to personalise with name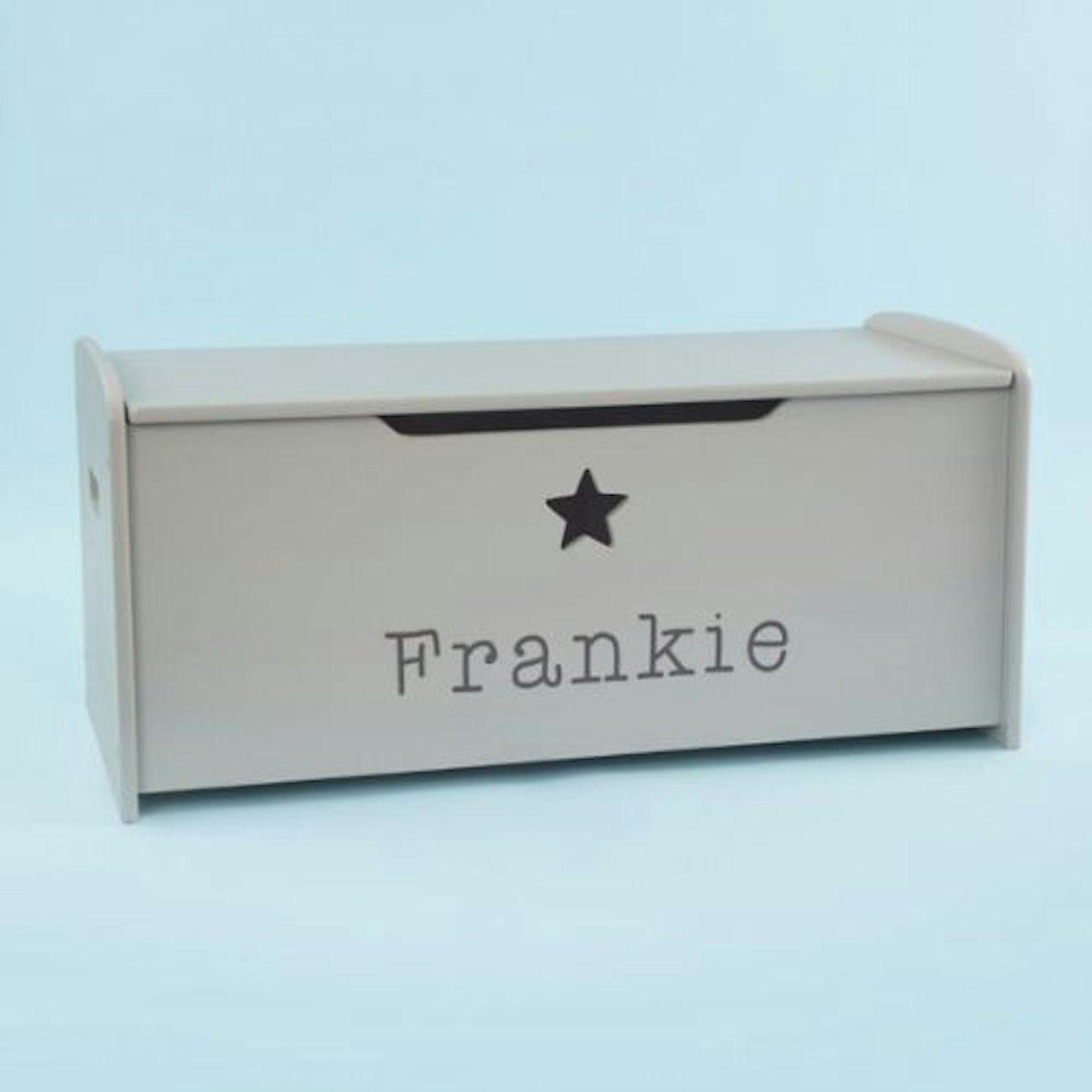 Best nursery storage cart
Description
A quirky way of storing toys, blankets or even books in the nursery, this lovely Kid's White
Pros
Multi-use storage
Sweet design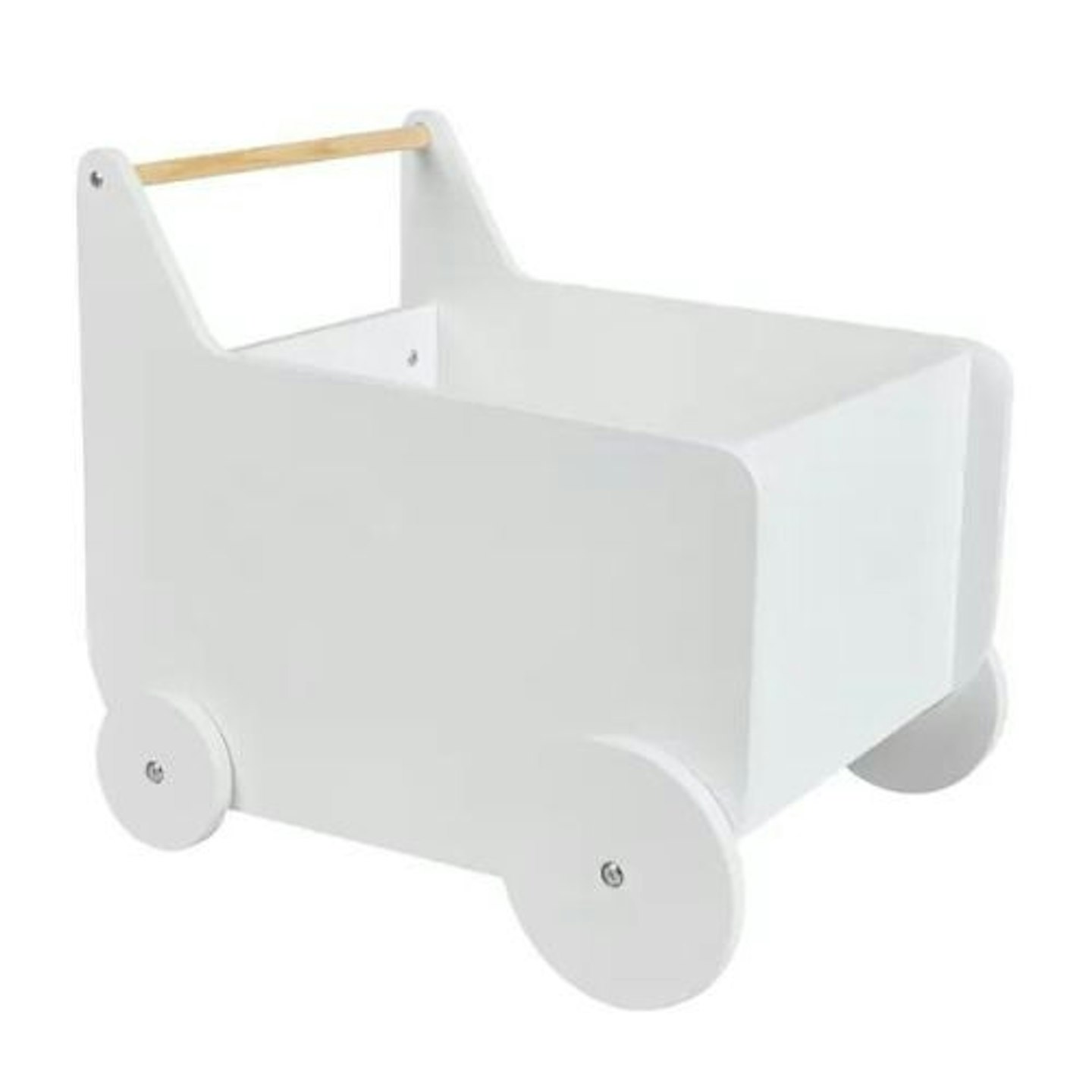 Do I need nursery storage?
It's no secret that babies come with lots of items, from nappies to care products, clothes and toys. You might already have a nursery wardrobe and drawers, but nursery storage will allow you to tidy away those little bits that don't have a home or bits that you need to keep closer when changing baby. It's a more decorative alternative to a children's bookcase too in some cases.
How much will I need?
How much you need will vary depending on the type of storage you have already and how much space you have in the nursery. Before purchasing any storage, it's good to check what you already have and what you actually need the additional storage for.
Samantha Ball is a Product & Lifestyle Writer for Mother&Baby and freelanced for the website for two years before joining the team full time. She's a mum of two and loves browsing for the best products and cute outfits.