You have probably seen body suits everywhere recently, but did you know there maternity body suits as well? Trendy and practical, maternity body suits are a great wardrobe staple to wear alone or layering with other maternity clothes you own.
Similar to a jumpsuit or leotard, maternity body suits are an all-in-one piece that will fit comfortably over your bump and body. They're great as a loungewear option, but they're also great under maternity jeans and skirts, as they'll look like a tucked-in top, but won't budge as you wear them.
When you select yourself one of the many maternity body suits on the market, you'll want one that fits your personal sense of style while remaining comfortable, with a fit that looks good. They can go with a plethora of outfits, but with so many out there, it can be hard to find the right one (or two, or three...) for you. Luckily, we're here to help with that.
Editor's Choice
• Best overall maternity body suit: RIVER ISLAND BLACK MATERNITY UNITARD
• Best glamorous maternity body suit: MY WORLD TAUPE MATERNITY V NECK LONG SLEEVE JUMPSUIT
• Best maternity body suit for colour: The Kate Bumpsuit
Down below is a list of favourite maternity body suits. We have taken into consideration, price, fit, and design when selecting this gorgeous and practical maternity body suit picks.
The Best maternity body suits 2023
Best overall maternity body suit
Description
Coming in a casual ribbed design, this River Island Black Maternity Unitard is definitely a staple
Pros
Elasticated waist
Versatile
Cons
Not tumble dryer friendly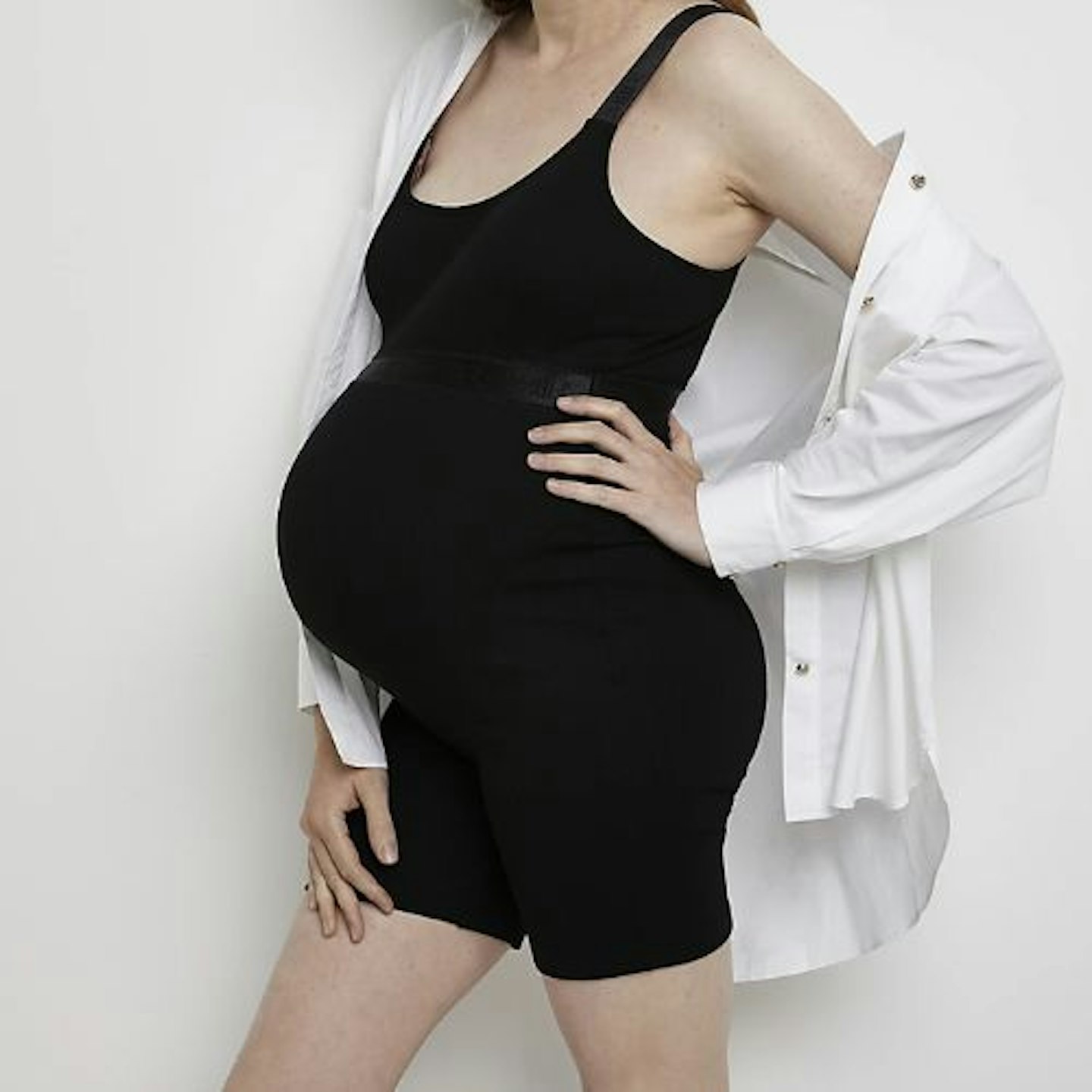 Best maternity body suit for exercising
Description
With a flattering tapered leg, this Mamalicious Maternity active unitard in black is another
Pros
Designed to fit you from bump to baby
Adjustable straps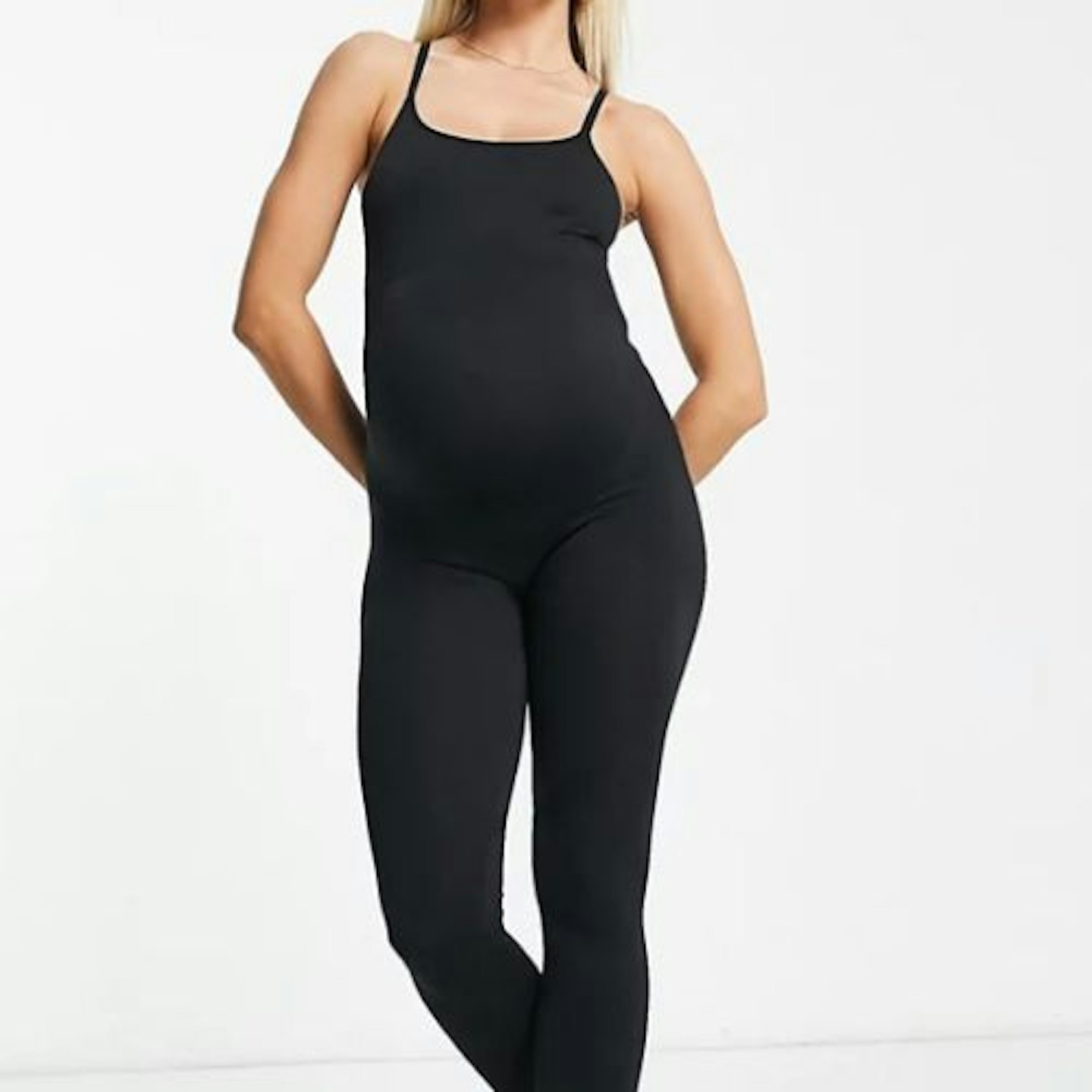 Best glamorous maternity body suit
Description
Who said body suits can't be a little bit glam? Coming in a gorgeous taupe colour, this MY WORLD
Pros
Stretchy fabric
Sophisticated design
Cons
Plunging neckline might not be to everyone's taste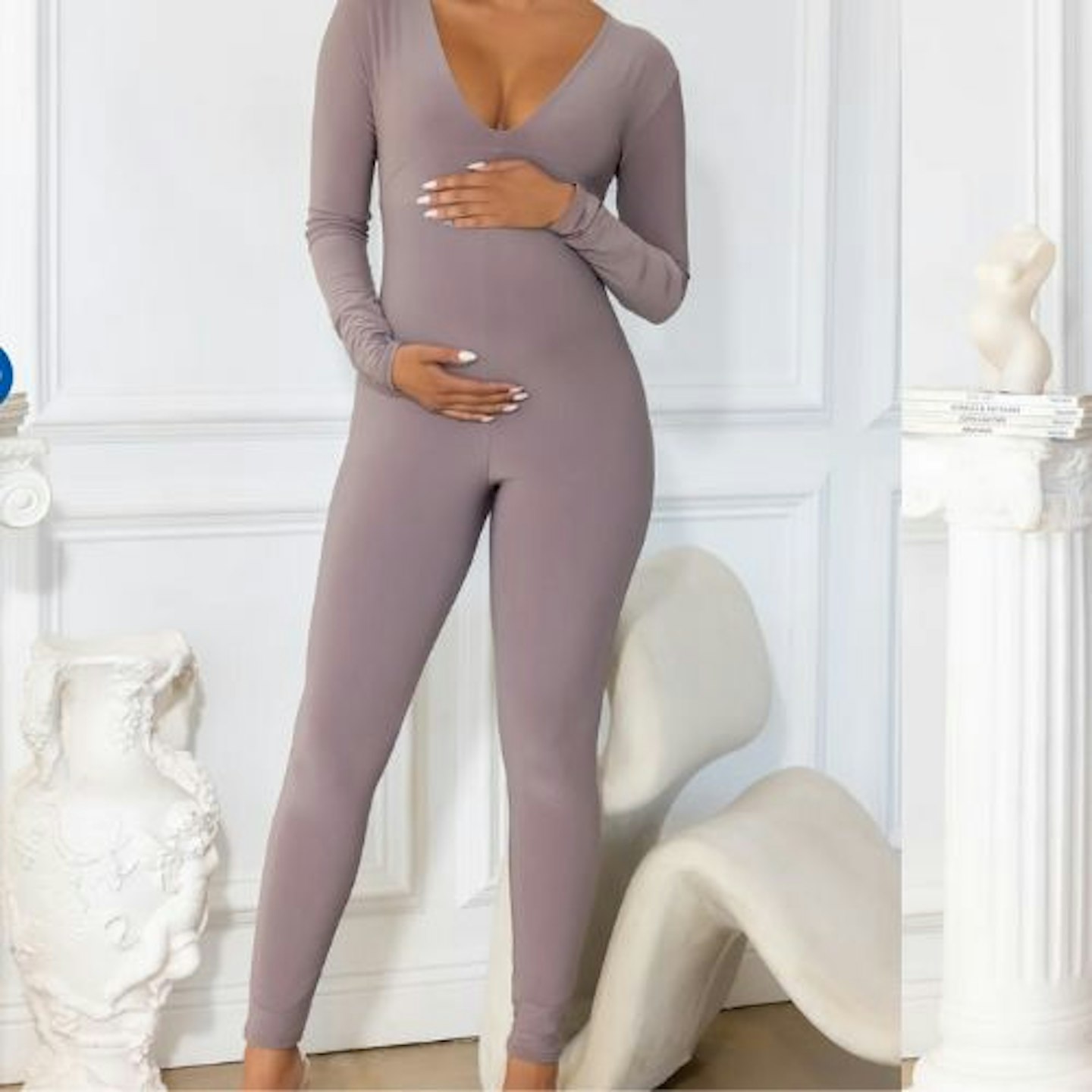 Best maternity body suit for colour
Description
The Kate Bumpsuit is definitely a luxury buy, but it's very worth it. Thanks to the stunning
Pros
Soft and supportive
9 colour options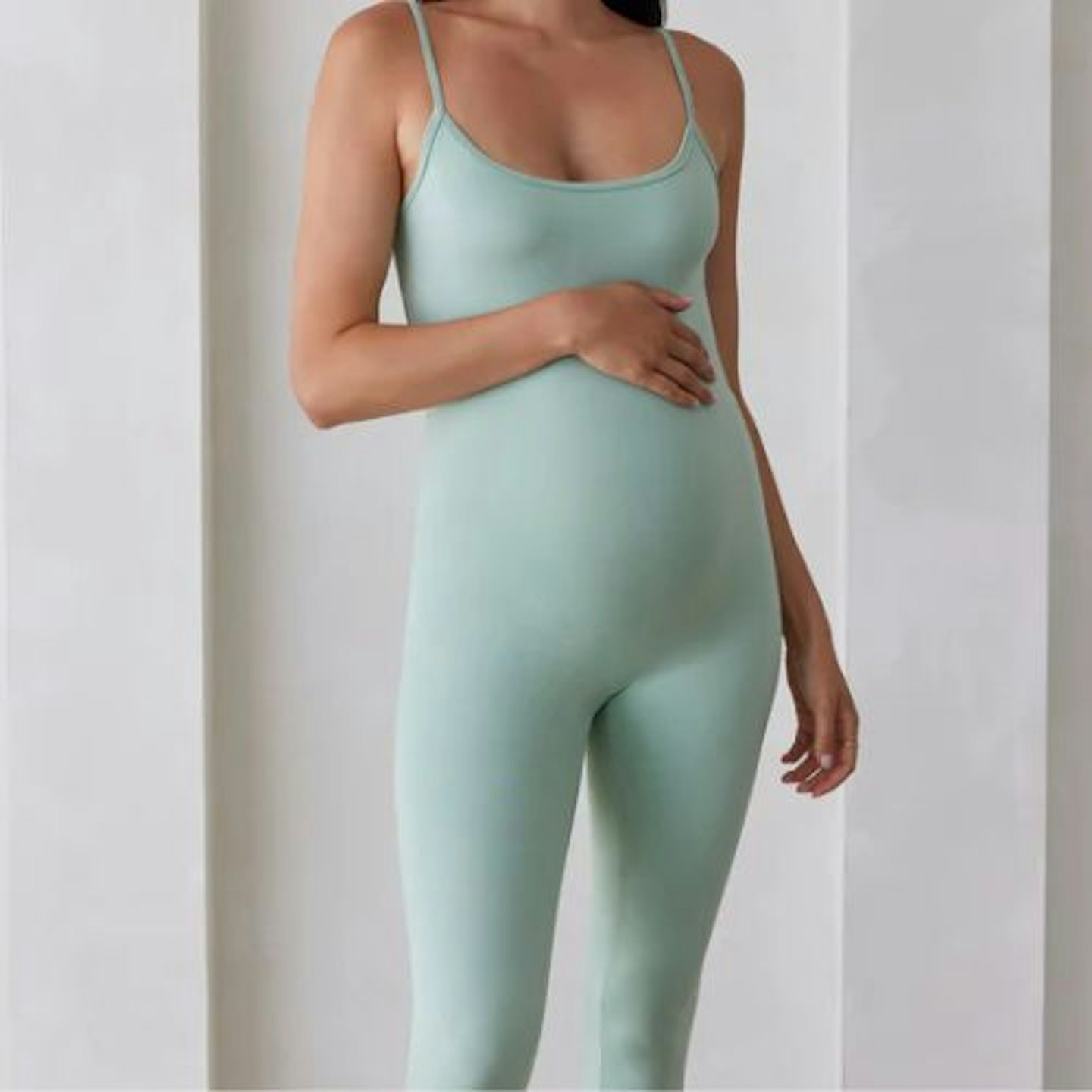 Best flared leg maternity body suit
Description
With flared legs and a flattering square neck, this ASOS DESIGN Maternity rib square neck long
Pros
True-to-size fit
Stretchy and soft
Cons
Only one colour available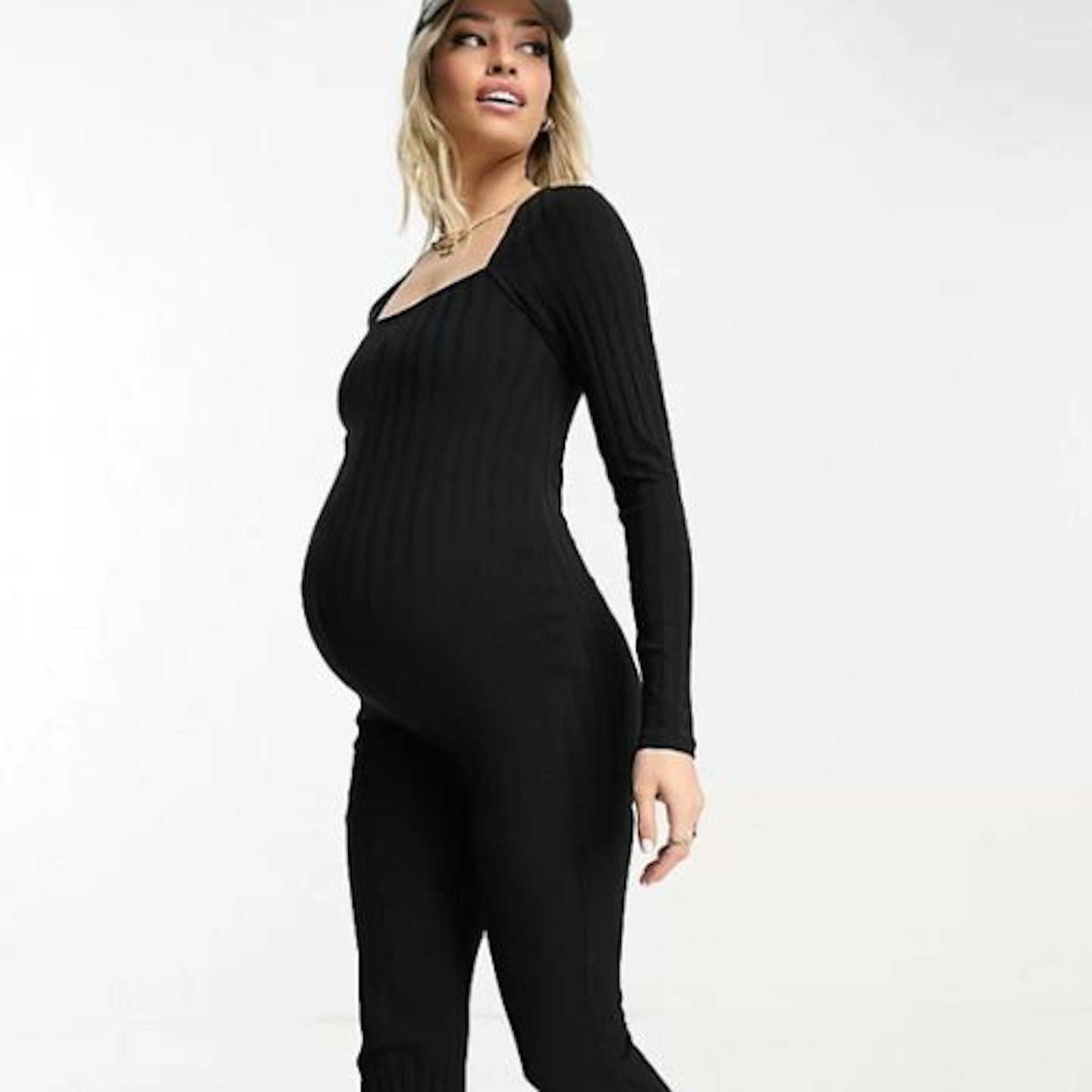 Best nude maternity body suit
Description
As Kim Kardashian's brand, Skims has gotten a lot of attention in recent years, and this maternity
Pros
Non-compressive core
Fully adjustable straps
Cons
Not the best to be worn alone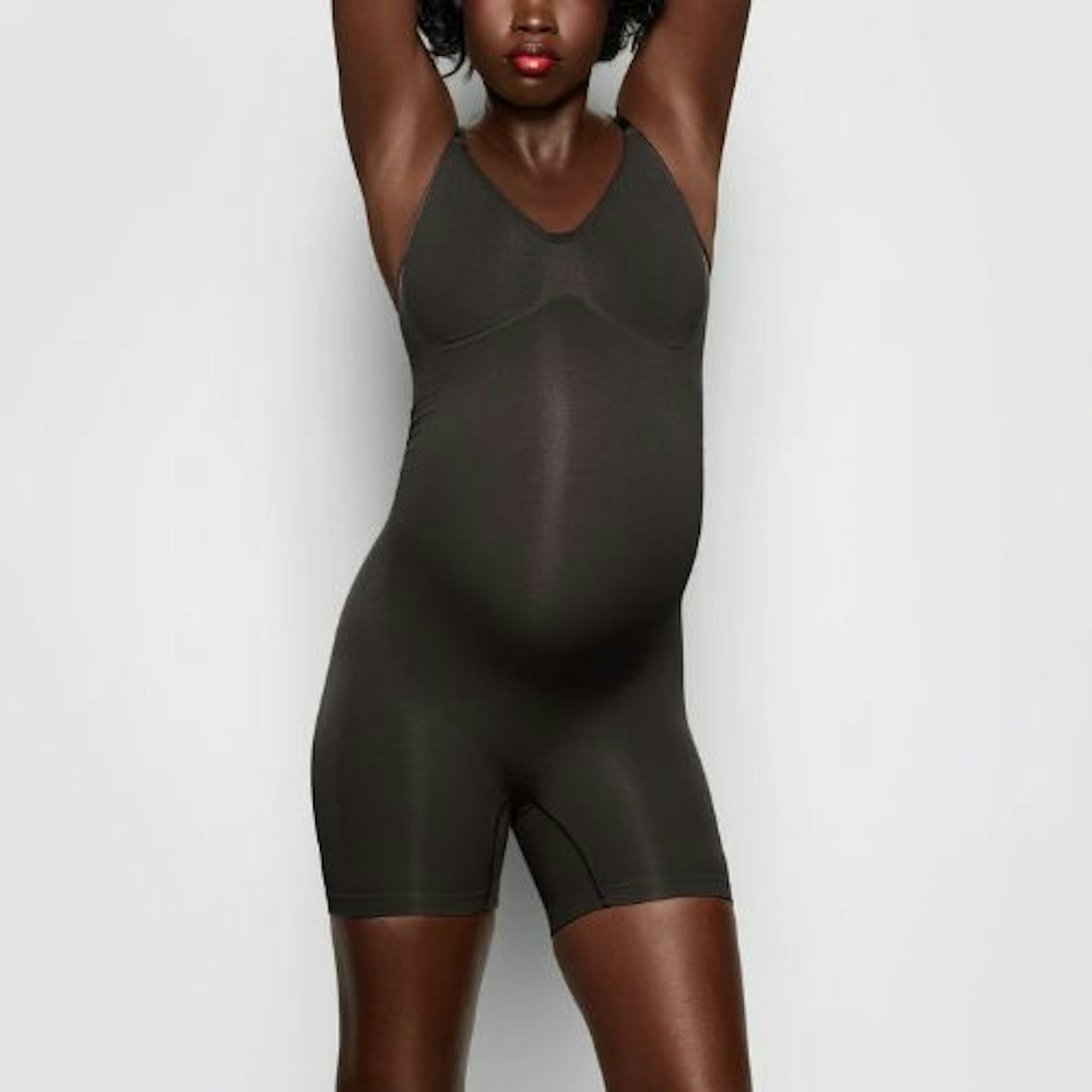 Best affordable maternity body suit
Description
Coming in blue and black, this boohoo maternity scoop rib unitard is a fab budget buy. It's
Pros
Stretchy fit
2 colour options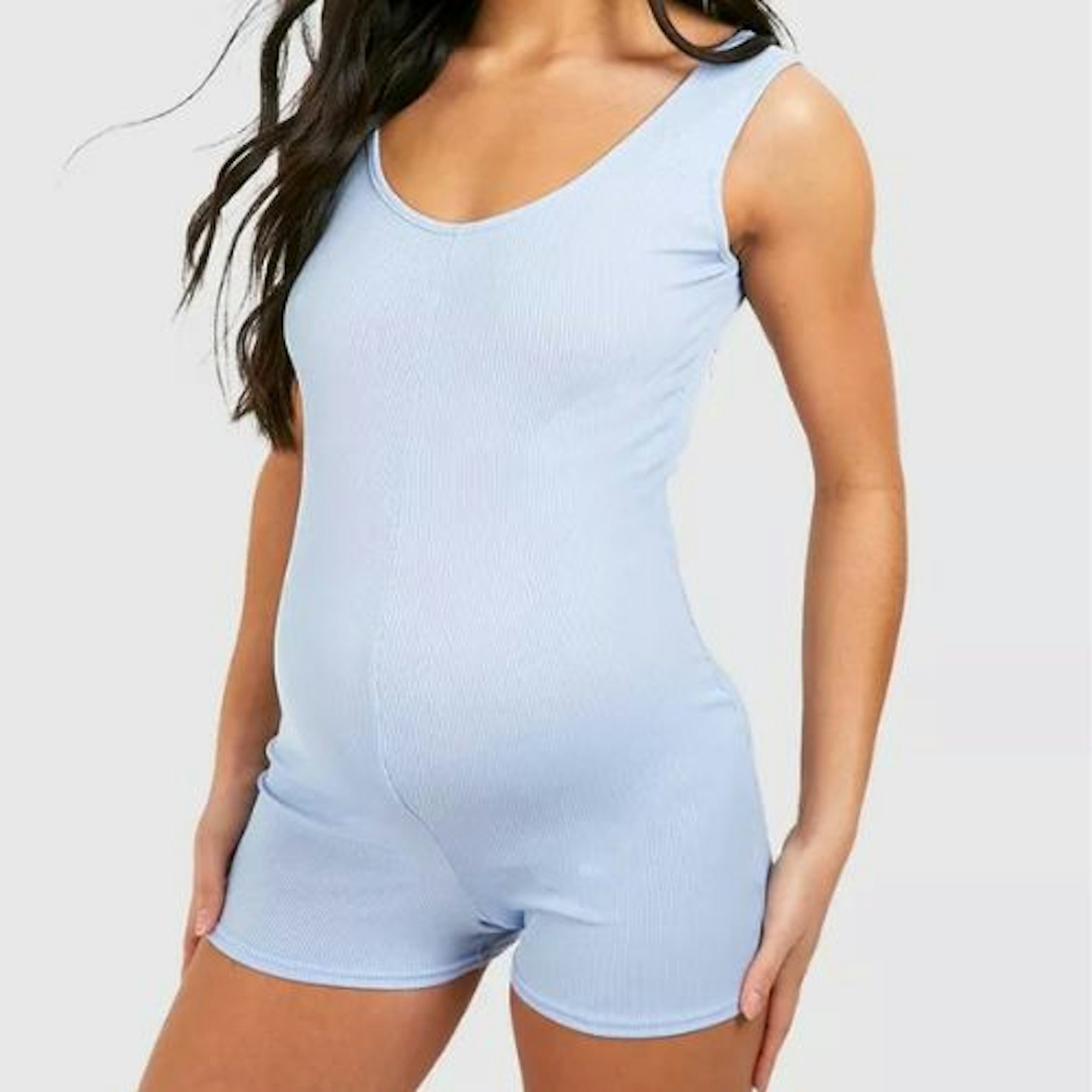 Best thong cut maternity body suit
Description
This back to basics body suit is the perfect pick for going under jeans or shorts. With a
Cons
Thong cut won't be for everyone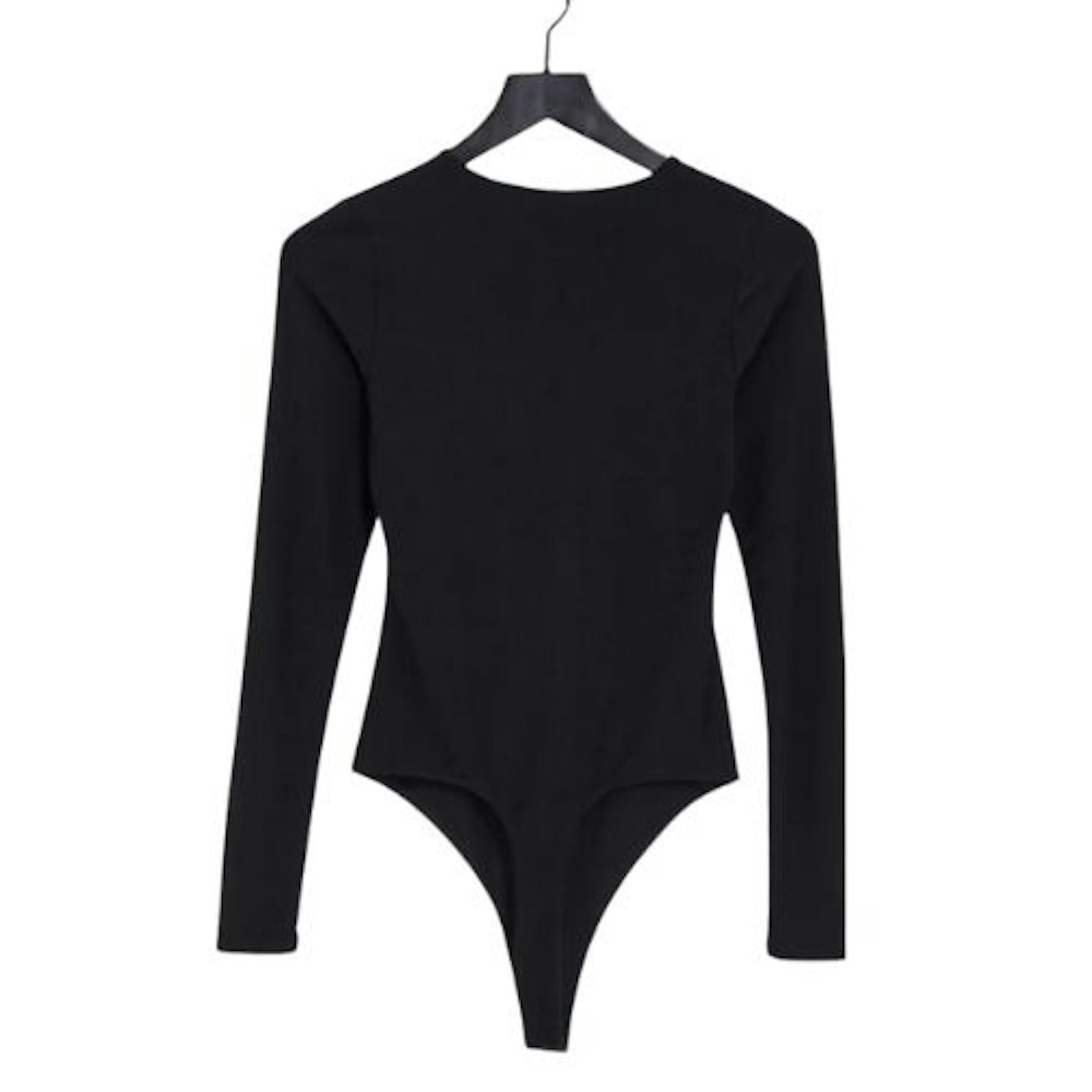 What should you consider when buying a maternity body suit?
Design - You'll want a body suit that's easy to put on and adjust, with design elements that look and feel good. The fastenings and overall stretch will be important things to look out for.
Size - Sizing can be difficult when you're pregnant. Quality maternity clothes should fit in your regular, pre-pregnancy size, but it's best to be open to sizing up as your body changes.
Budget - Getting the perfect maternity wardrobe can feel like a strain on your purse, but the right maternity body suit doesn't have to break the bank, so set a budget and stick to it.
Style - Of course, you'll want your maternity body suit pick to suit your personal sense of style. Consider colours you love and how your pick will fit into your overall wardrobe.
How can you style a maternity body suit?
If you're unsure on how to style maternity body suit, you might be understandably a little sceptical about purchasing one. Body suits are actually a versatile item of clothing, so it will give you a lot of styling options. You can wear some by themselves or with a jacket, with the bodysuit looking casual, chic and cool.
You can also wear a body suit as tucked in top replacement, wearing it underneath, jeans, leggings, shorts, or a skirt. You can even wear them under maternity dungarees for a comfy, easy-going, and cute look.
Is a maternity body suit underwear?
Maternity underwear or shapewear can come in a body suit form, but not all maternity body suits are underwear. It will completely depend on the specific body suit that you pick, so look at out for the differentiation in product descriptions.
Eve Miller is a Commercial Content Writer for Mother&Baby, working for Bauer Media for over two years. She is passionate about beauty, creative writing, and women's healthcare.