They were already a cult pushchair brand but in 2016, iCandy made their foray into the world of baby highchairs. The iCandy MiChair quickly become established as a design classic - and in May 2023, the chair was launched with two new colourways: white and black.
The chair is designed to grow with your child with both newborn and rocking chair additions as well as a removable T-bar which allows the high chair to be converted into a toddler chair.
The design of the iCandy MiChair is what makes the chair stand out. With its sustainably-sourced beech wood chair back, and elegantly minimalist appearance, it's a chair you perhaps would enjoy having around until your child no longer requires it (the upper age limit is set at six-years-old). It comes complete with a waist strap, adjustable footrest and removable tray which is also dishwasher safe.
iCandy MiChair overview
Pros
Easy to clean
Stylish design
Can convert from newborn chair to highchair and beyond
Cons
May need to buy extras to suit your child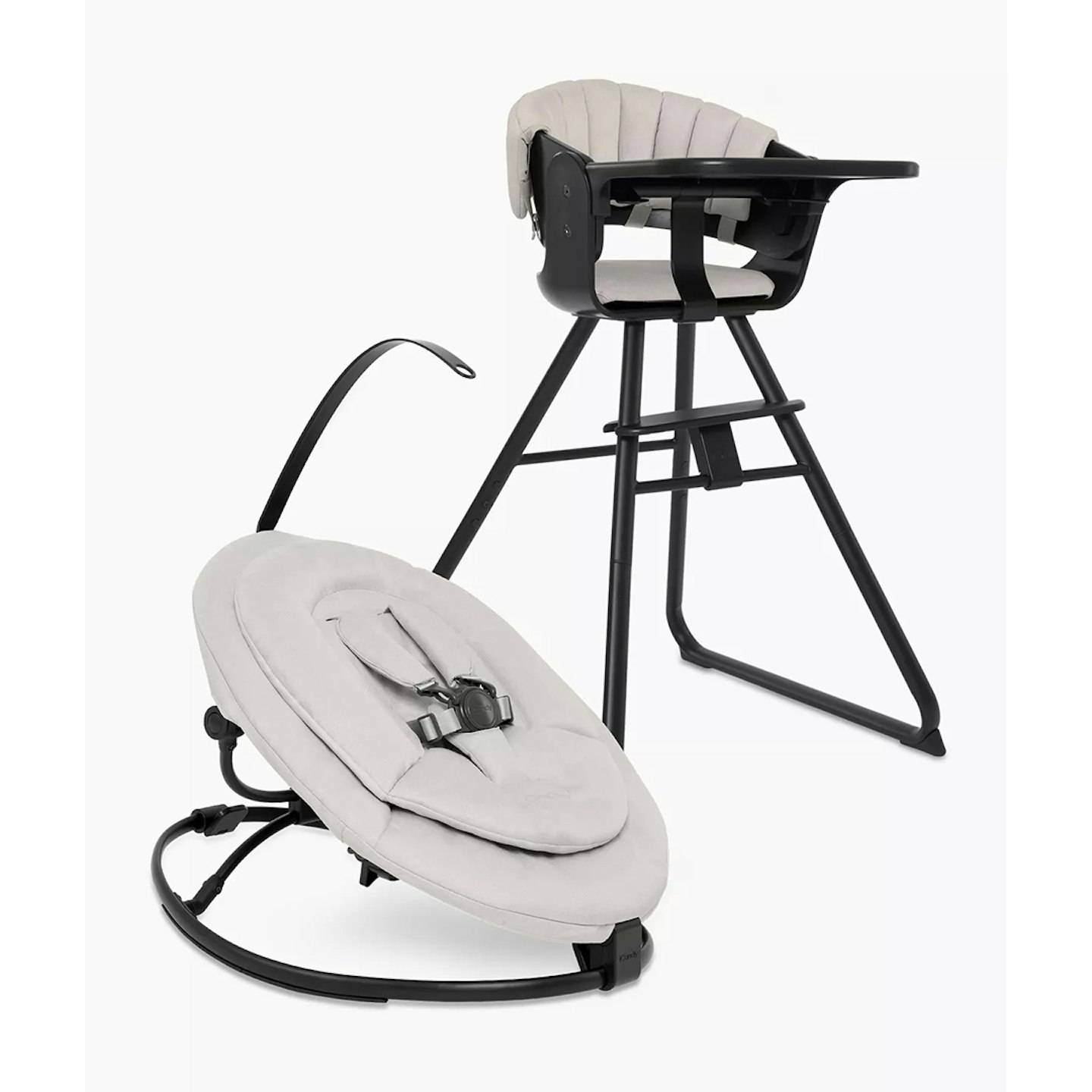 Testing the iCandy MiChair
I wanted to see how well the chair would work for me and my 15-month-old son. He's extremely active and I struggle to keep him contained during meal times - and had never tried a chair which had the option to make it lower to the ground and this was something I was keen to explore.
The chair was very easy to put together, with the T-bar being the only additional piece to fix to the chair once it was out of the box, as well as the removable cushions which were very straightforward.
We used the chair for the majority of meal times over three weeks, instead of our usual chair: the Stokke Tripp Trapp. The key differences were the strap for the MiChair comes as standard whereas we paid extra for our TrippTrapp harness, and it's a lap strap rather than a five-point which felt less restrictive for George (who has grown to hate anything around his shoulders!). It also comes with a tray table, which again, we had to buy separately with the Tripp Trapp. The footrest is adjustable, and you can purchase a separate cushion set which pads the seat itself and the backrest.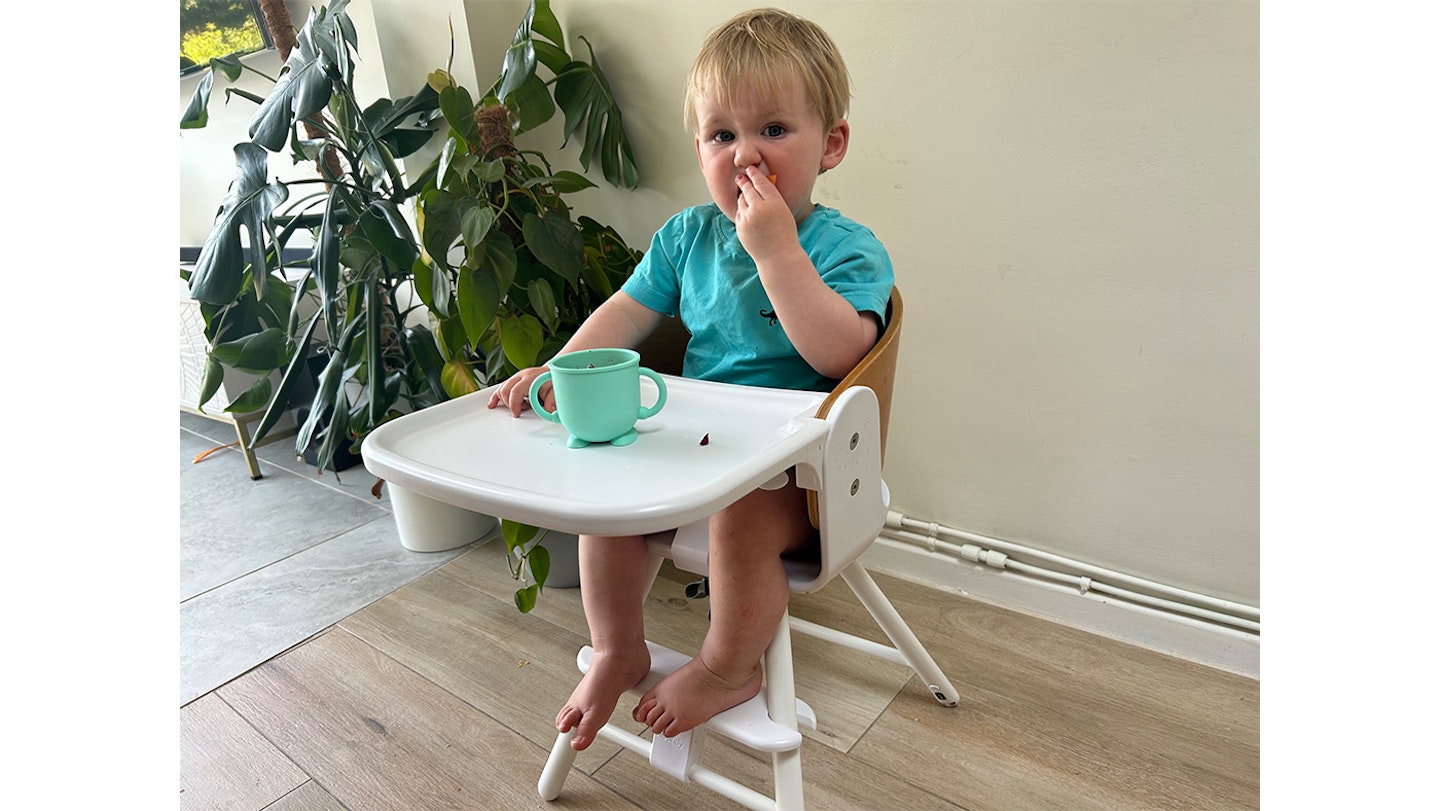 As I thought when I first saw the chair, George was thrilled to be in a seat which wasn't as high - he often doesn't sit at the table and so a chair that was lower down gave us more flexibility around where in the room he ate. It also was less anxiety-inducing (as he often likes to stand up in his usual chair!) and he overall felt like he was more settled while he ate.
The design of the chair is something that has a lot of appeal. It has the appearance of a well-designed breakfast bar stool and would fit seamlessly into most kitchens. Having used a fair few highchairs I would say it's probably the best-designed chair we've used in terms of its appearance. It isn't too heavy and - particularly when you've removed the T-bar to convert it to a toddler chair - it can be stored away efficiently without taking up a huge amount of space in your kitchen.
The chair's design meant it was easy to put George in and pick him up out of, and the tray was very easy to remove and fix back into place.
I found the chair extremely easy to clean, unlike others I've used. The rounded curve of the seat meant there are fewer corners to get food stuck, and the tray table is extremely easy to clean - or stack in the dishwasher for a deep clean.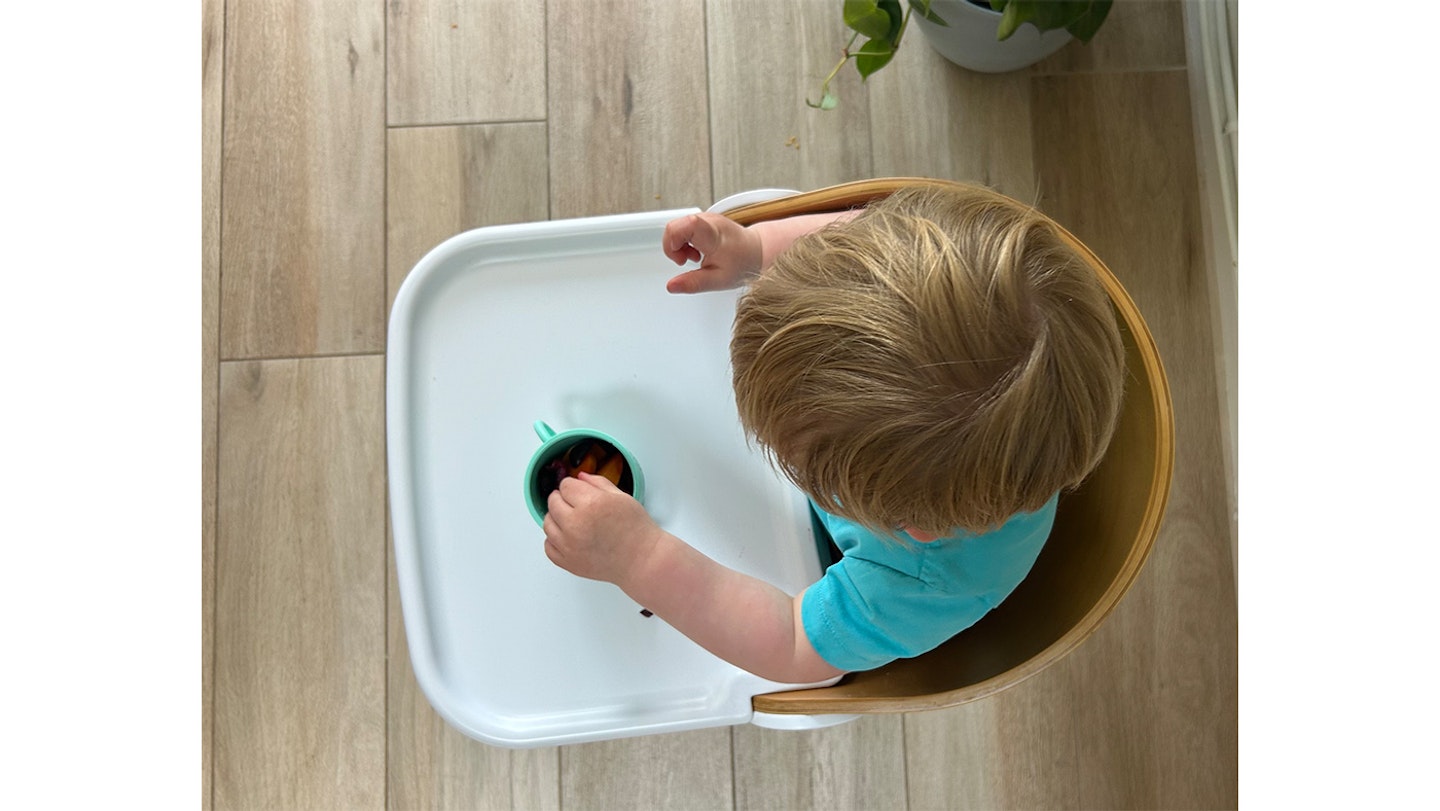 I did remove the cushions as it simply added another element to the cleaning process which, let's face it, no one needs, and I felt that George was more than comfortable enough without it. He was happy with the waist strap (and the harness doesn't open too easily with the double button release system, for those with children prone to opening their own clips!).
Final thoughts
Having a highchair which grows with your child isn't exclusive to the iCandy MiChair but I found the adaptability to heighten and lower the chair to be extremely useful, so George could eat at the table or elsewhere in the house (with the T-bar removed).
The materials were easy to clean and didn't seem to get marked or scratched easily, it felt far more wipe clean than other chairs I've used. The white colour didn't make it harder to keep clean which you might expect. The cushions would need regular washing to make sure they were kept as new, which was something I wasn't willing to do, so I removed them after a few uses.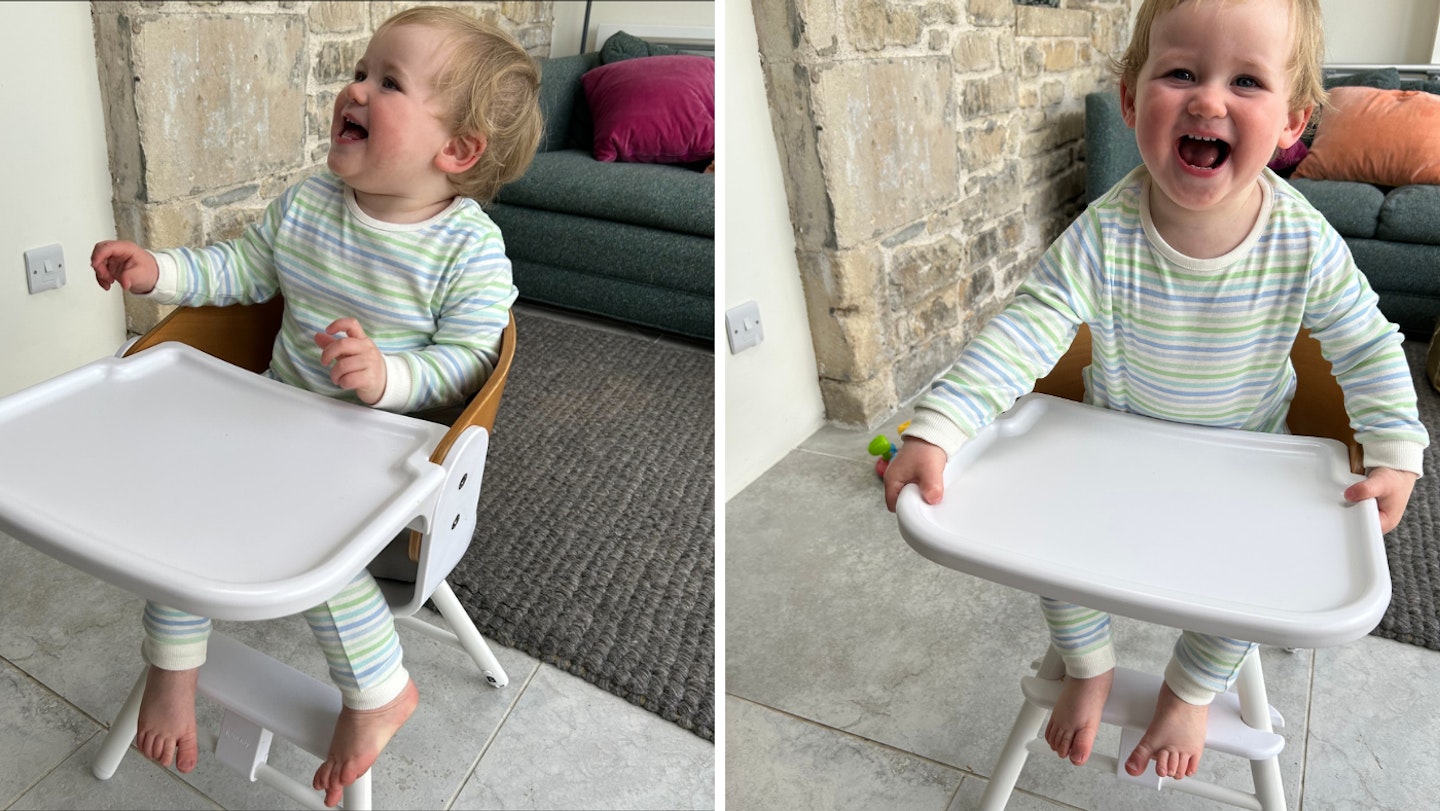 The design is what pushes this chair into a higher price bracket and it really is an aesthetically pleasing addition to your kitchen. It's not too bulky and is nicely curved. I think the design is what sets the iCandy MiChair apart. If parents want a chair which feels like it's of an elevated design then this is a piece which would be a good fit for someone who cares about their kitchen aesthetic.
With all of the additional items, this is an expensive chair. Personally, I never used a newborn modification on a highchair but this one looks comfortable and sturdy. If you want a chair which feels slick and fits nicely into your kitchen - both physically and aesthetically - I would highly recommend the iCandy MiChair.
iCandy MiChair FAQ
Is the iCandy MiChair suitable from birth?
It is, yes! You'll just need to make sure you buy either the MiChair Highchair Complete Bundle or the Newborn Pod which will enable you to use it as a rocker (suitable until your child reaches 9kg) or to dock onto the MiChair, bringing baby up to your height, perfect for when you need free hands. Then when your child is old enough, simply remove the newborn insert and get ready for baby weaning!
What colours is the iCandy MiChair available in?
You can pick from either a black or white highchair frame and the comfort pack and newborn pod comes in five colourways: blue, grey, white, yellow or orange.
Jess Barrett is mum to 15-month-old George. She is Grazia's Assistant Editor and her work has been featured in the Telegraph, Vogue.co.uk, Mail on Sunday, Evening Standard, Refinery29 and the Guardian.