Like many trends that start in the USA, baby showers have now become a part of British culture. Almost all expectant mothers will have a baby shower to celebrate their new arrival. Sometimes the mother-to-be will throw her own shower, and other times all of the stresses of planning the perfect baby shower will be done by their nearest and dearest. In an age where everything needs to be Instagram-perfect, we are now seeing more elaborate showers, where the guests get given some of the best baby shower favours to go home with.
Whether it's balloon structures, life-sized teddy bears or little gifts for the guest, there is more pressure to put on the perfect party. We know how difficult it can be to plan the perfect party with a fun baby shower theme. So, we have found the best baby shower favours for your guest to remember the special day.
What is a baby shower favour?
A baby shower favour is something your guest can take home to remember the day. It's up to you whether or not you provide them. They are like the party bags you receive at a toddler's party. They are usually just a token of appreciation to your guest for taking the time to attend. Party favours can quickly become expensive. Remember that every guest will need one when you are budgeting for your party.
How much do party favours cost?
We'd recommend that you first consider the number of guests attending to see the overall cost. Depending on your budget, favours should cost between £1 to £10 per guest. These are not actual presents but a bit of fun. Don't spend more than you can afford on them - having a baby is a very expensive business.
Best baby shower favours 2022
Description
There is nothing better than a sweet treat. We are obsessed with these Love Heart party favours.
Writer's Choice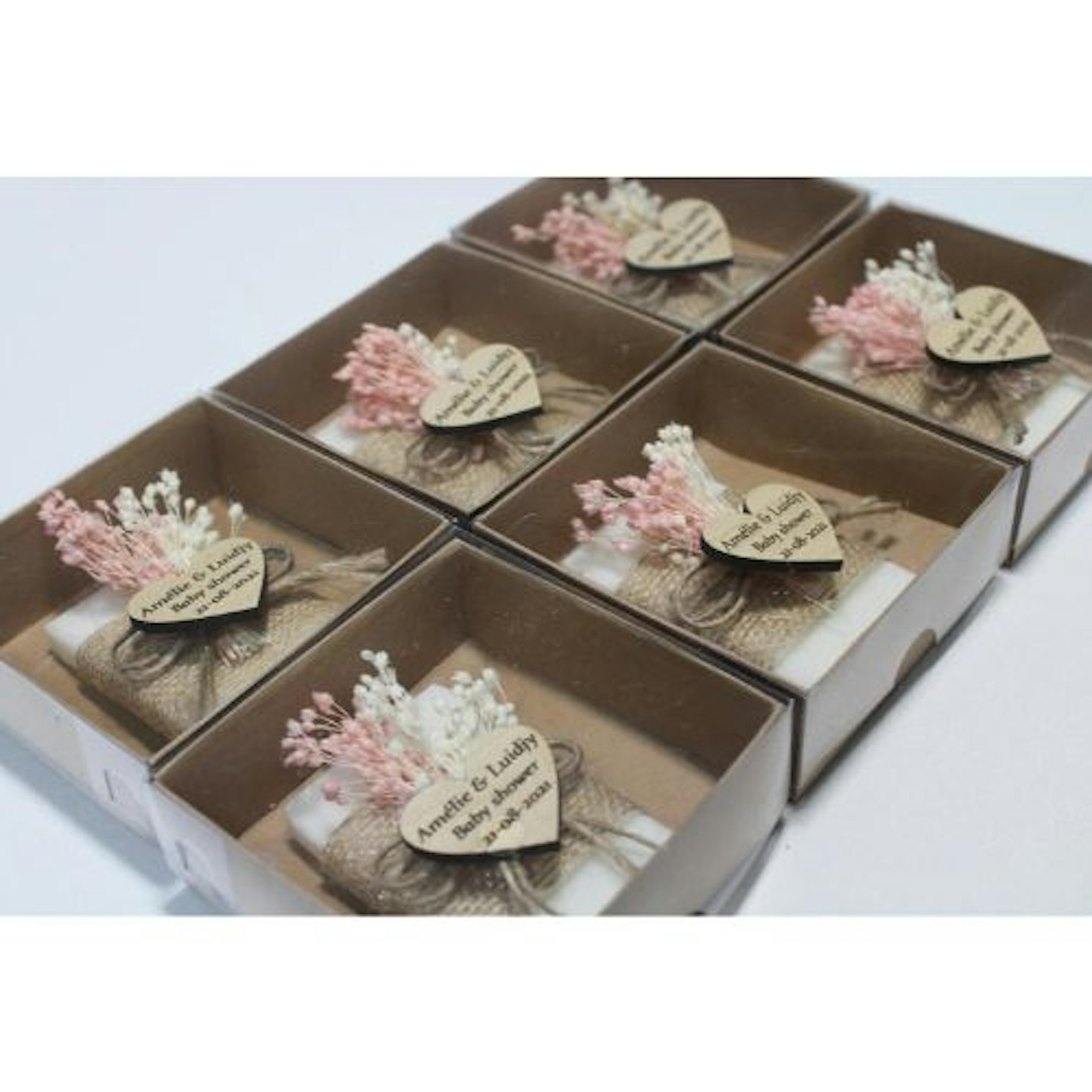 Etsy
Description
You can completely personalise these baby shower soaps. The presentation is perfect and your
Best baby shower fridge magnet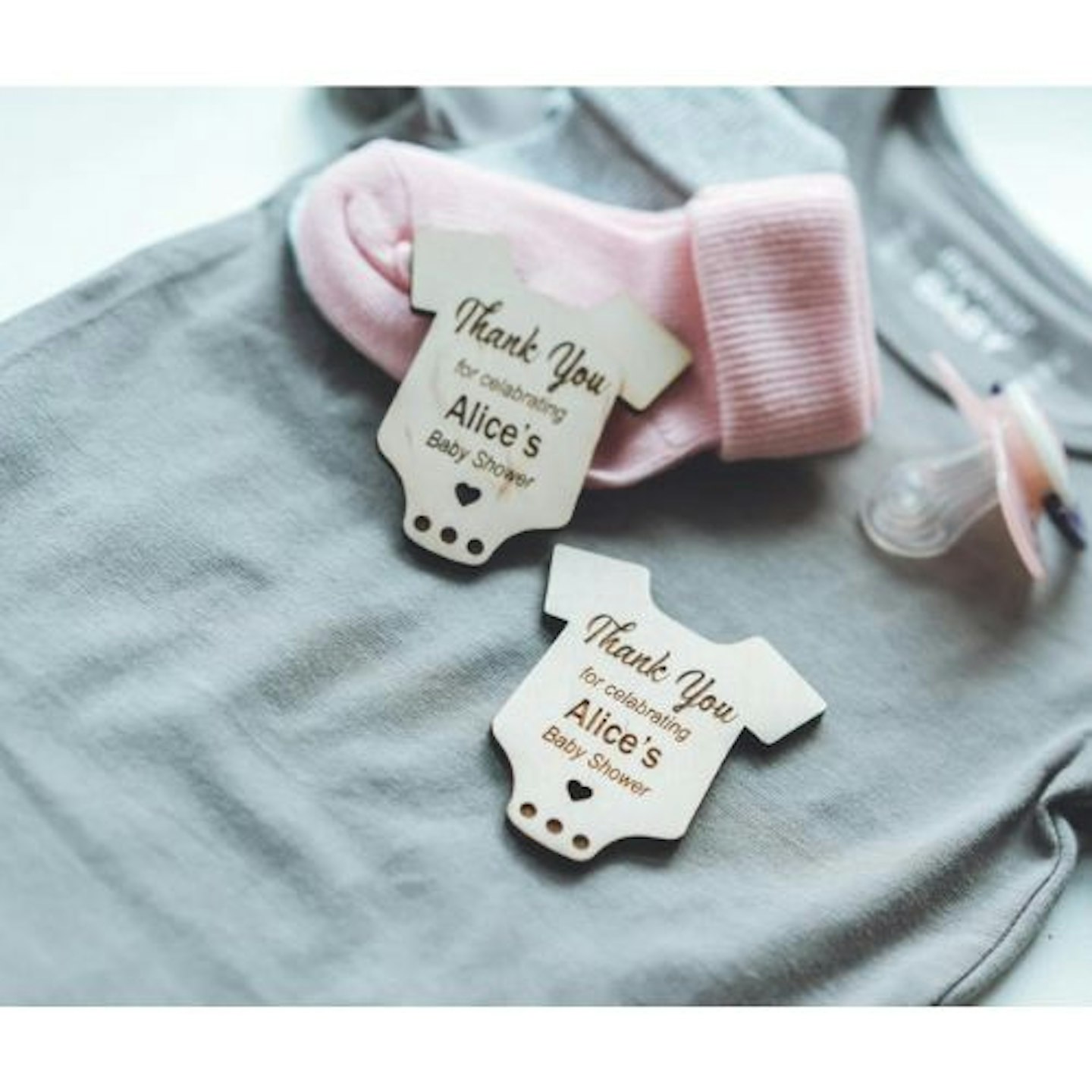 Etsy
Description
Fridge magnets are always a good party favour because they are practical. Magnets tend to live on
Description
Like the fridge magnets, we love these cute keyrings because of their practicality factor. These
Description
Another practical gift is this funky bottle opener. It comes in a cute gift box, tied with a bow.
Recommended baby shower favour
Description
A baby marks new beginnings. We love that this favour encourages your guests to go outside and
Description
Popcorn is undeniably one of the most delicious snacks. We love these popcorn bags that can be
Description
This sweet bracelet is a lovely way to celebrate your new baby. Your guest can make a wish for
Best alcoholic favour
Not On The Highstreet
Description
The mother-to-be cannot drink but that doesn't mean it hasn't to be a completely dry affair. These
Description
Ideal for a small intimate baby shower, these cute 'A baby is brewing' coffee or tea bags would
FAQS
Who traditionally pays for the baby shower?
Usually, the host pays for the baby shower. If others' volunteer contributions these can be gracefully accepted. However, guests do not usually pay for the shower. Baby showers should be a celebration of new life and do not need to be expensive.