C'mon Barbie, let's go party! If your little one is turning one soon, you're probably thinking of party ideas, and we couldn't recommend a Barbie-themed birthday party enough. Not only is Barbie a doll that generations of children have loved play with, her aesthetic has become truly iconic - perfect for a memorable birthday party. And luckily there are some fabulous Barbie first birthday ideas out there to inspire you.
A Barbie first birthday party is a win-win for both children, and adults - everyone knows who Barbie is after all. The classic Barbie pink will look amazing, plus it's super easy to find all types of party decorations and first birthday presents in that colour. It's just such a fun and vibrant theme that will have everyone smiling as soon as they arrive.
We tend to think of Barbie as a toy for older children, but dolls are easy to hold for babies, with many infants enjoying grabbing her hair and enjoying her companionship (who else used to take their Barbie everywhere as if she was their bestie as a kid?). Plus, first birthday parties are just as much of a celebration for parents as it is for their little one. Barbie is the ultimate crowd-pleaser.
Editor's Choice
• Best Barbie party invitations: Doll Party Invitation
• Best Barbie confetti: Personalised Barbie Inspired Theme Confetti
• Best personalised Barbie sign: Made Happy Personalised Barbie Style Namesign
Looking for some amazing Barbie first birthday ideas? We've got you covered! Take a look at some of our favourite Barbie first birthday ideas and Barbie-themed party decorations down below.
The best Barbie first birthday ideas 2023
So, what's first? Birthday invitations! Yes, you can just make a group chat, but if you want to do traditional paper invites - which can be a nice keepsake - you can either create your Barbie invites or purchase some premade ones for convenience.
Best Barbie party invitations
Description
These fabulous Barbie-themed invitations are fun and vibrant. The Barbie font and pink glitter
Pros
Fun and sparkly
Easy to download
Cons
Can't personalise every element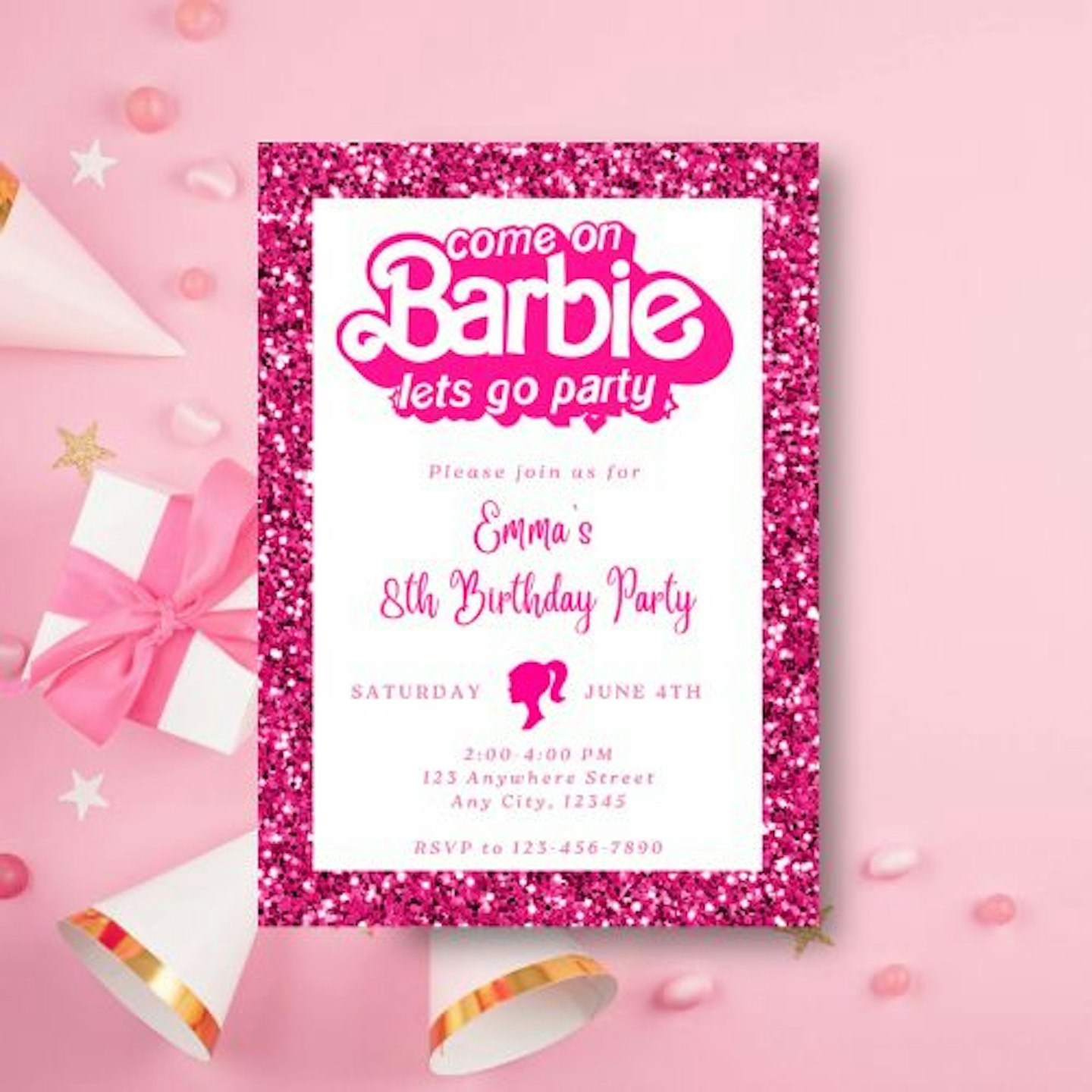 You will then want to get decorations sorted, because they're what makes a party theme truly come to life. Obviously there are lots of Barbie-themed decorations out there, but you can also get just hot pink decorations to complete the look of your party - it's up to you!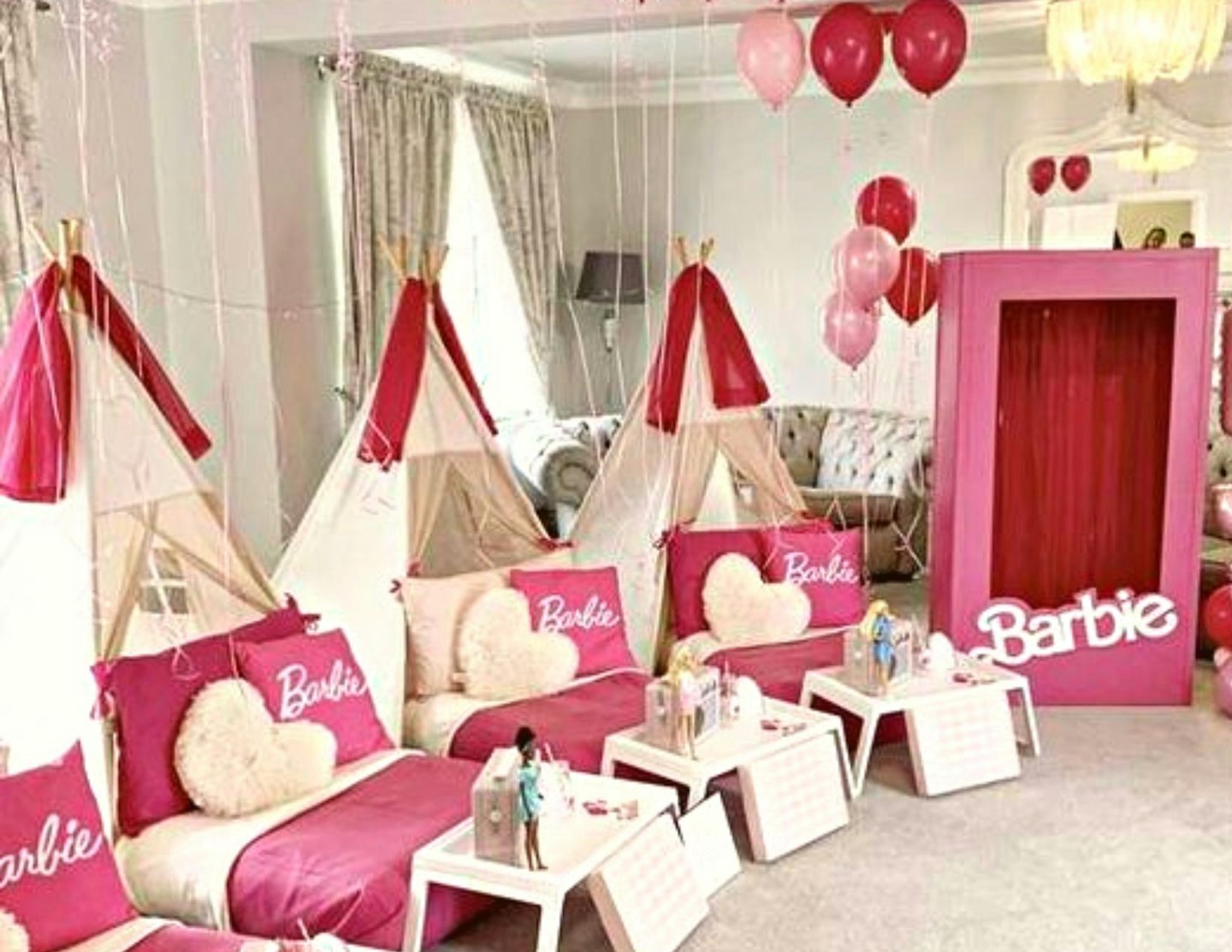 Best Barbie balloon garland
Description
A party with a balloon arch is always one to remember, and this pink one is definitely on theme.
Pros
Beautiful look
Fully biodegradable 
Cons
May take some time to put together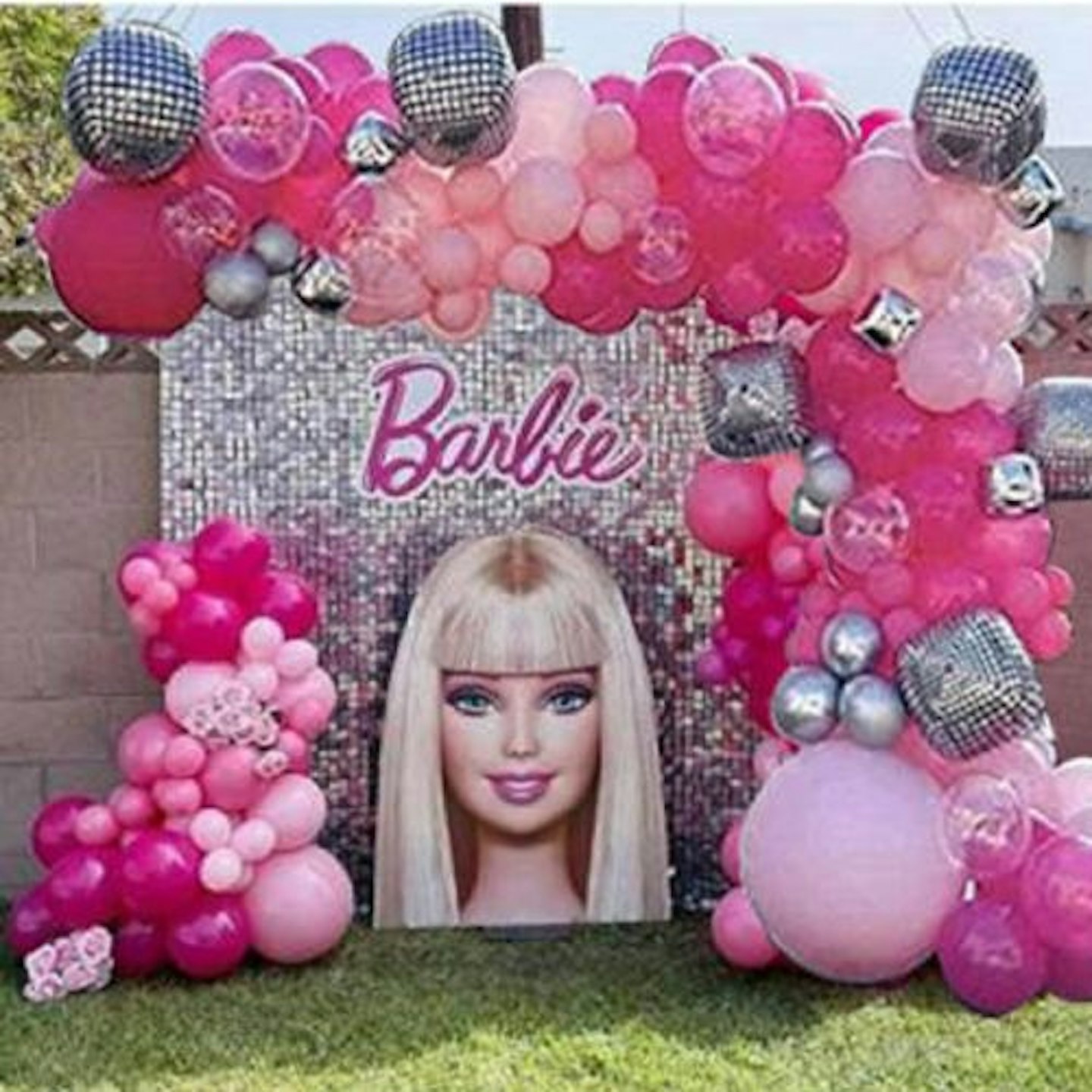 Best Barbie confetti
Description
Confetti is such a fun touch to any birthday party, and kids seem to love playing with it too. Not
Pros
Made from premium foil
Packaged in eco friendly confetti bags
Cons
Can't do double barrel names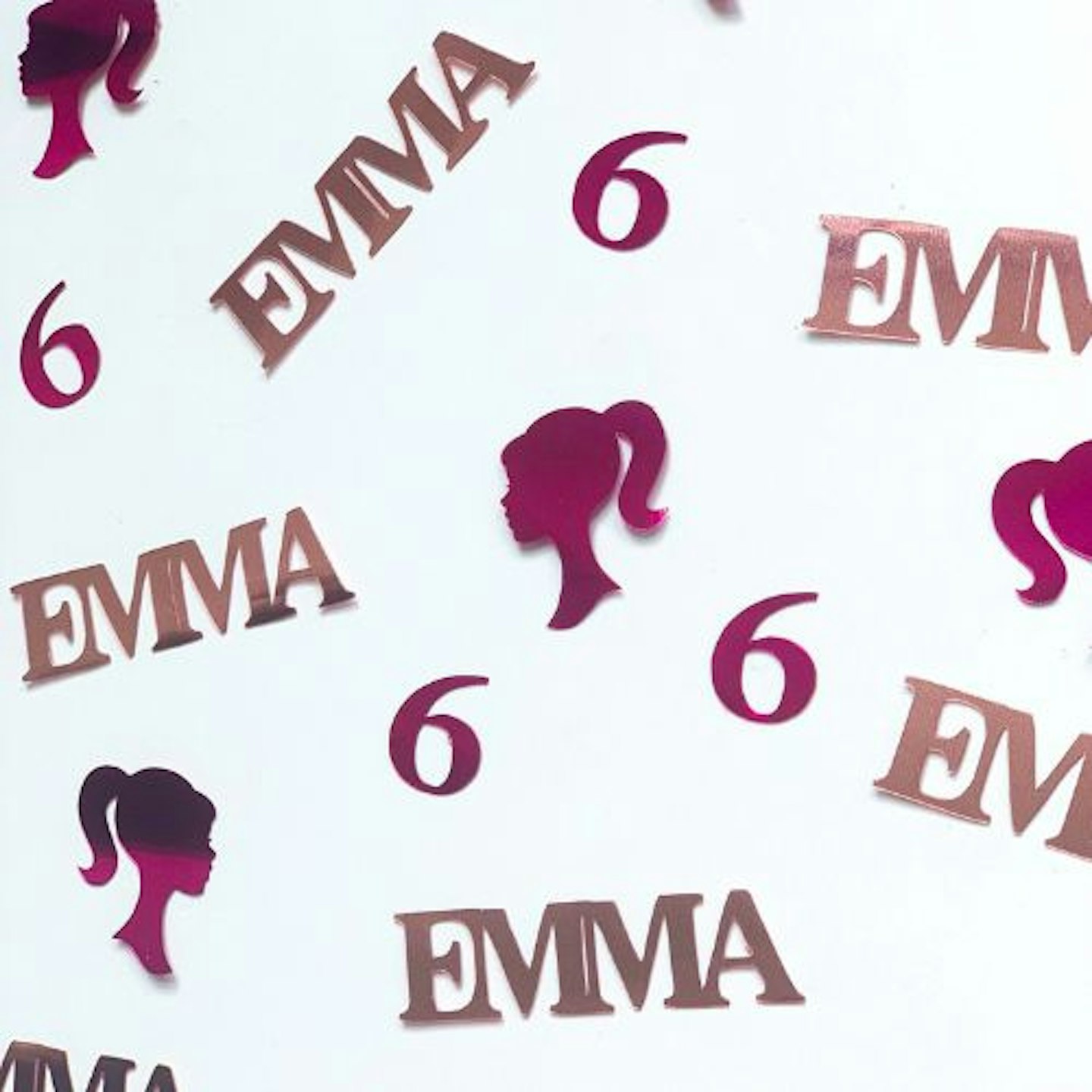 Best light-up Barbie sign
Description
A bright neon sign like this one from Urban Outfitters will look wonderful on the wall, under a
Pros
Durable design
Powered via USB cable
Best personalised Barbie sign
Description
If you want to make your choice of Barbie sign more personal, then this is a great pick. The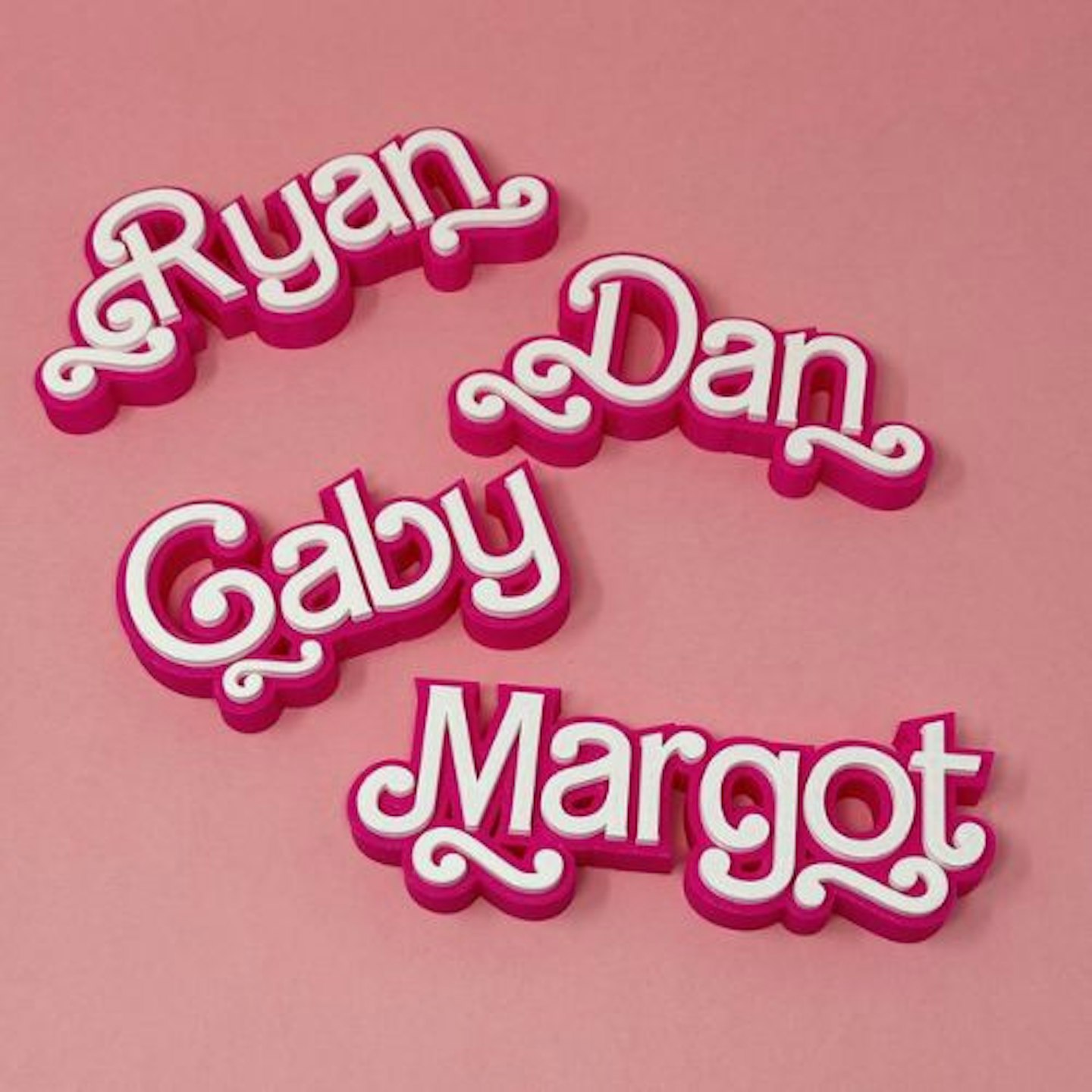 Best Barbie napkins
Description
With a magical design, these officially licensed Barbie Dreamtopia Paper Napkins are a small touch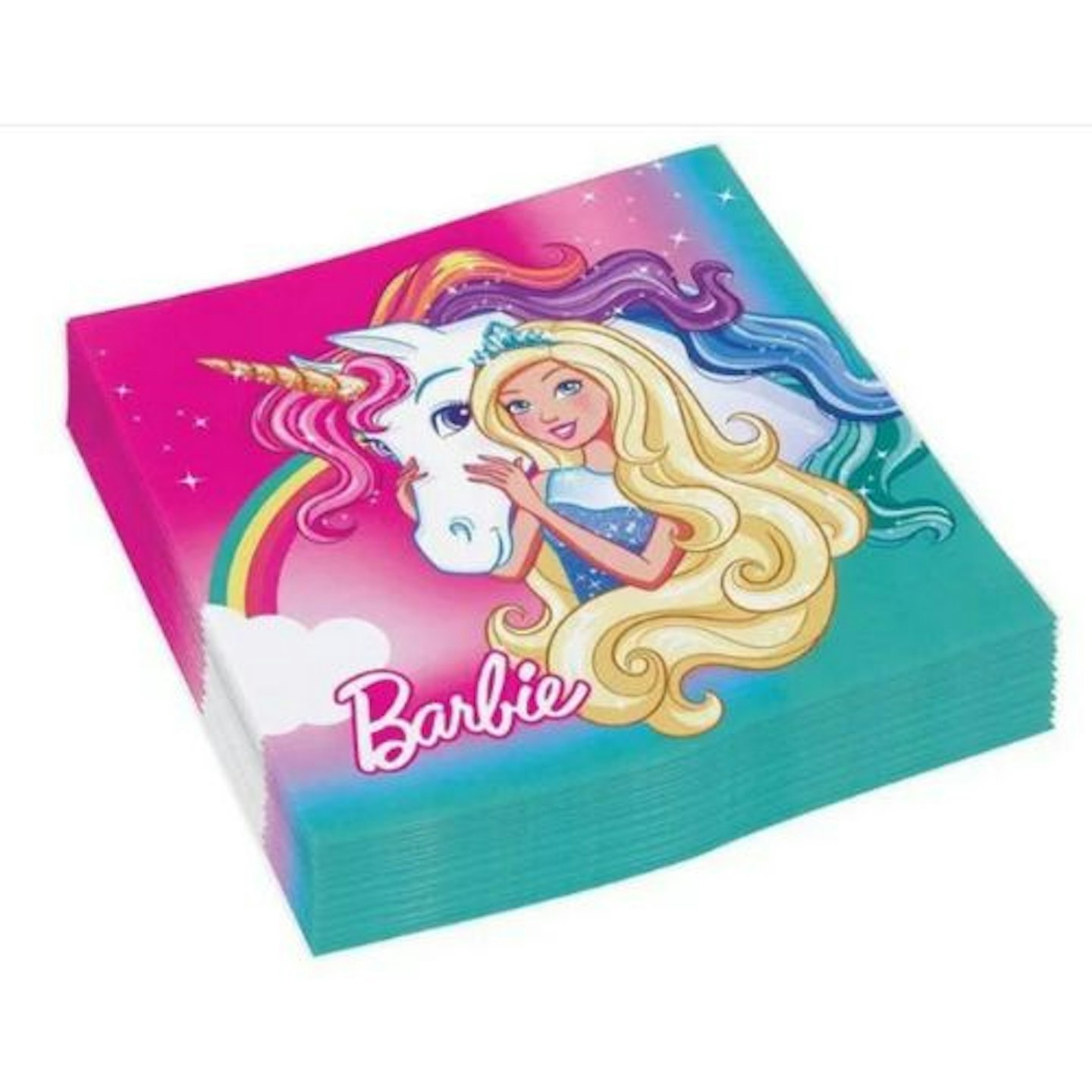 Best Barbie party decoration for photos
Description
This one is probably more for the adults, but this is a fun photo opportunity for everyone at your
Cons
Might be hard to store away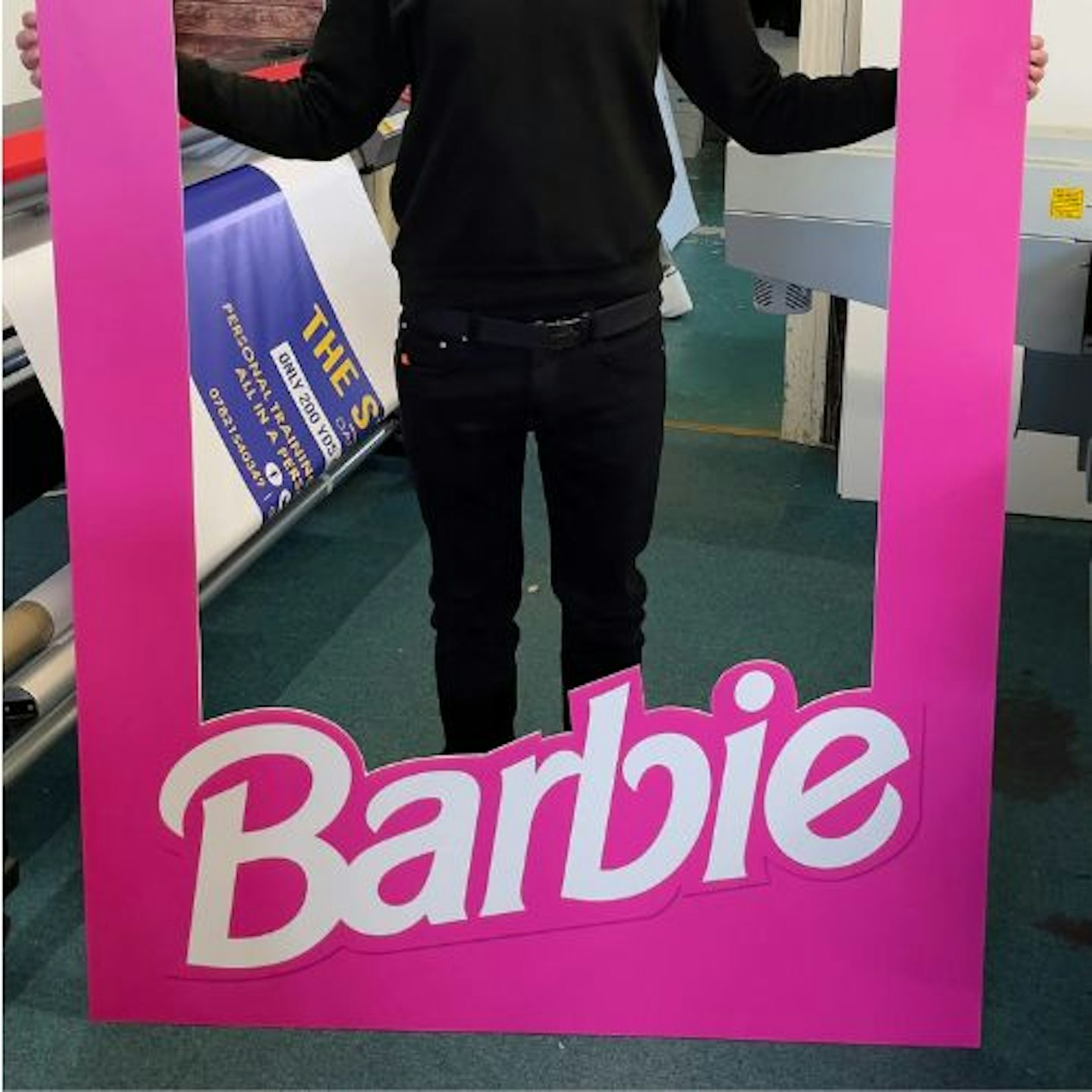 If you're on a budget, you can purchase a lot of cheap pink items and add just a few key Barbie-themed items to make the theme clear. This is an easy DIY way to create a lovely Barbie first birthday party without spending too much.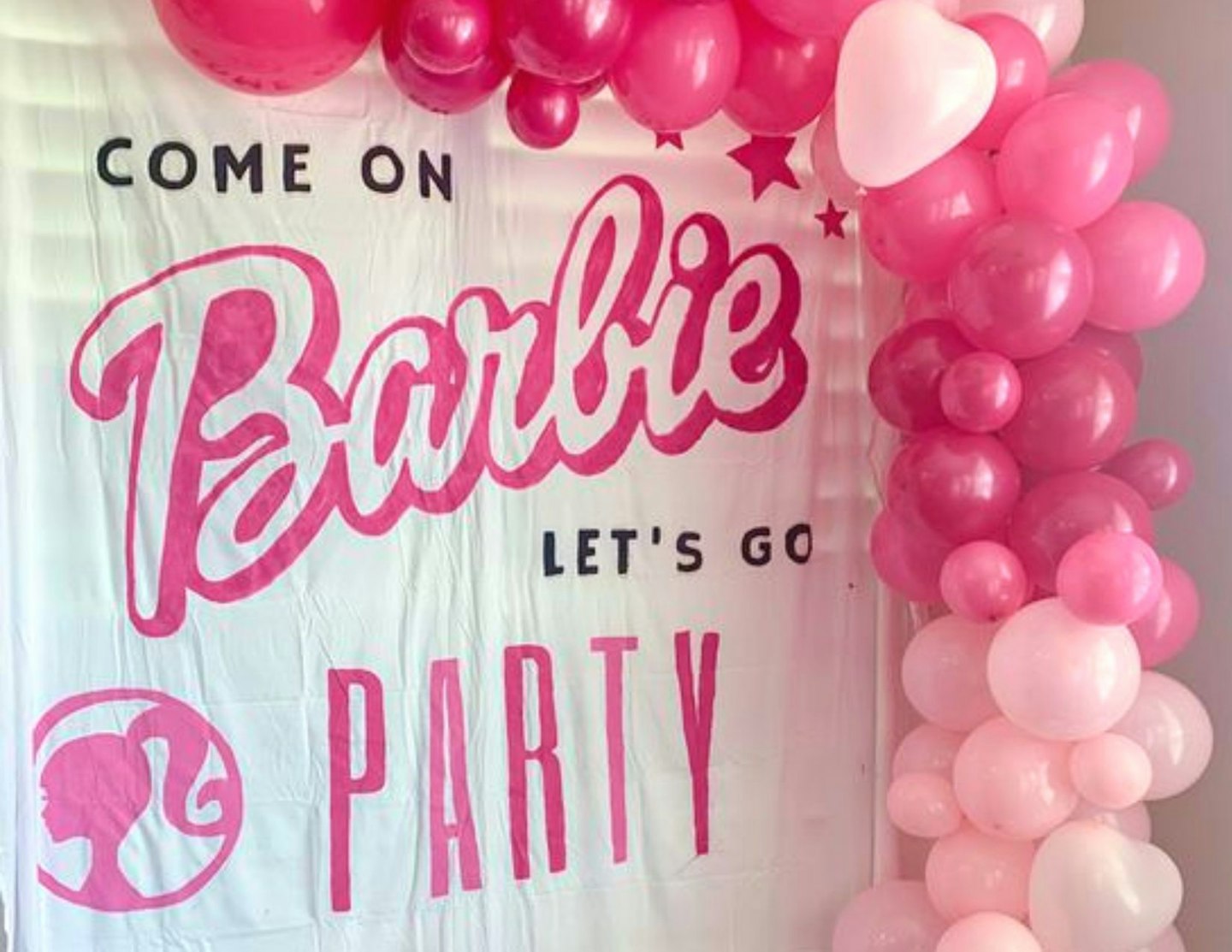 Best pink party decorations
Description
These pink and gold ZERODECO Party Decorations will fill your party venue, creating that pink
Pros
Reusable
Available in different colours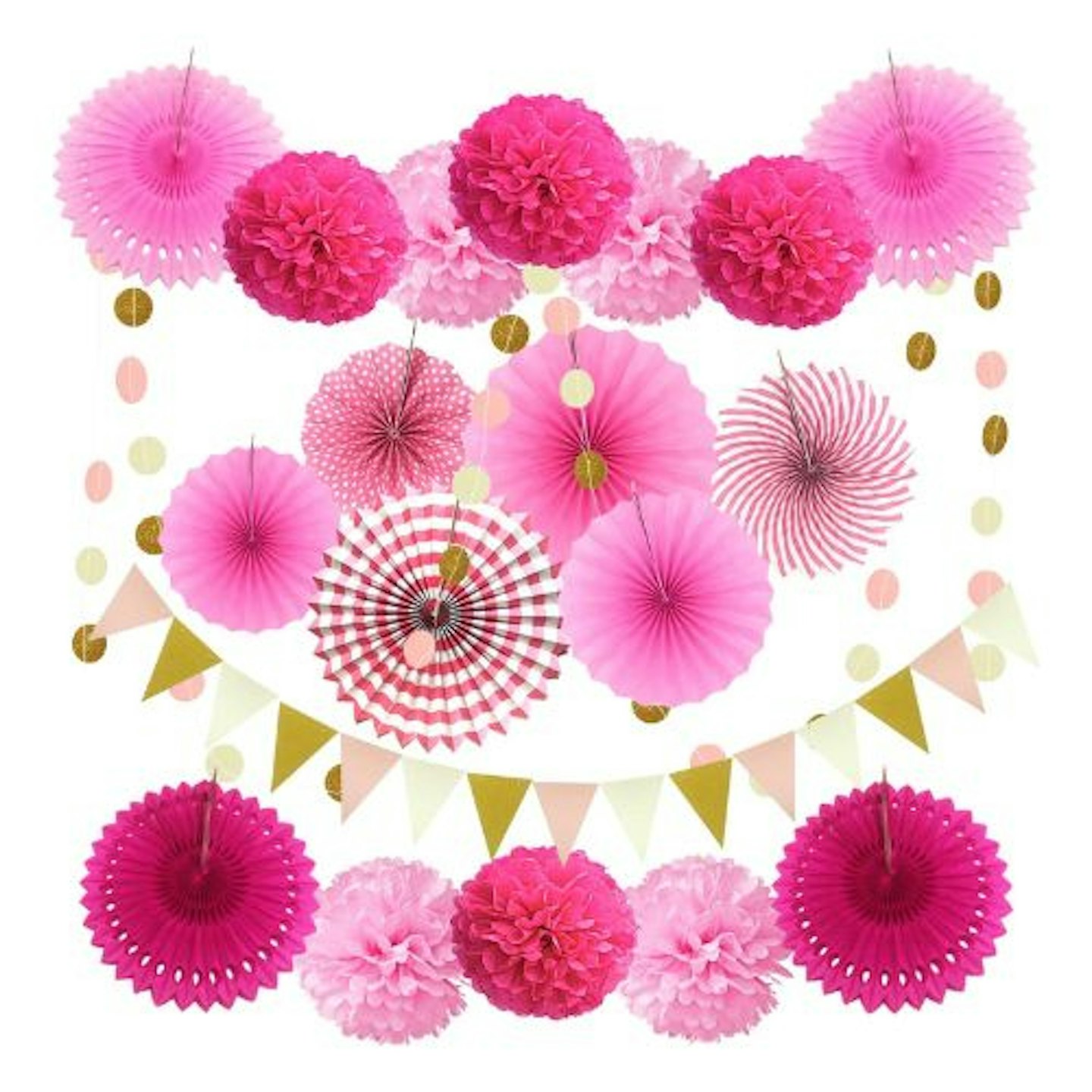 Best age party balloon
Description
As it's their first birthday, of course a big 1 balloon in hot pink is more than appropriate. This
Pros
Great size
High-quality foil
Cons
Will have to inflate yourself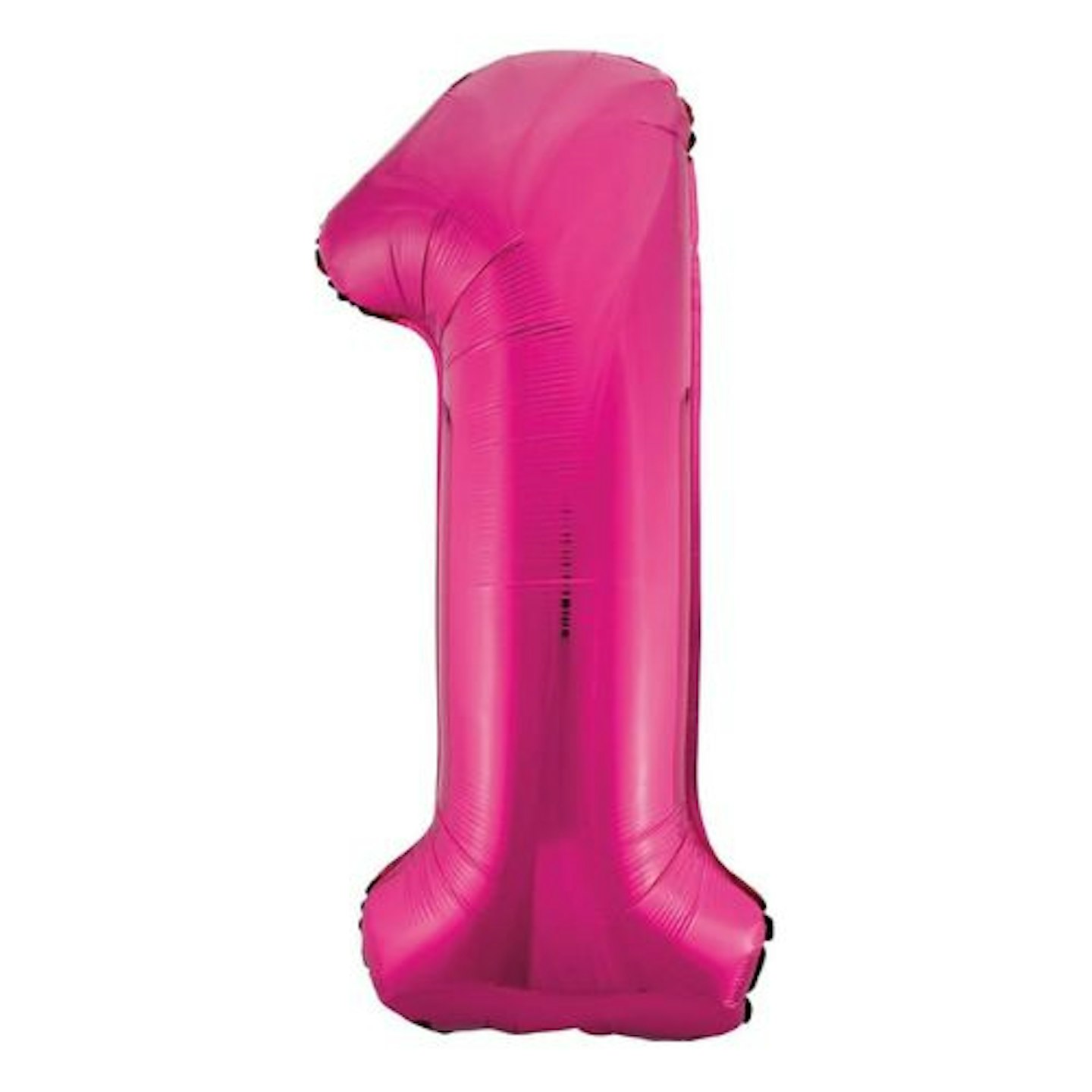 It's nice to have party favours at the table or to give afterwards, especially if you have children at your party. They're not essential, but it is a sweet touch to a milestone birthday party. You can put a few bits into a goodie bag with some sweets and maybe a slice of birthday cake, it doesn't have to be super extravagant.
Best Barbie party favour for kids
Description
Something about bubbles just gets kids (and adults) excited, making these Barbie bubbles perfect
Pros
Features maze puzzle on the lid
Different designs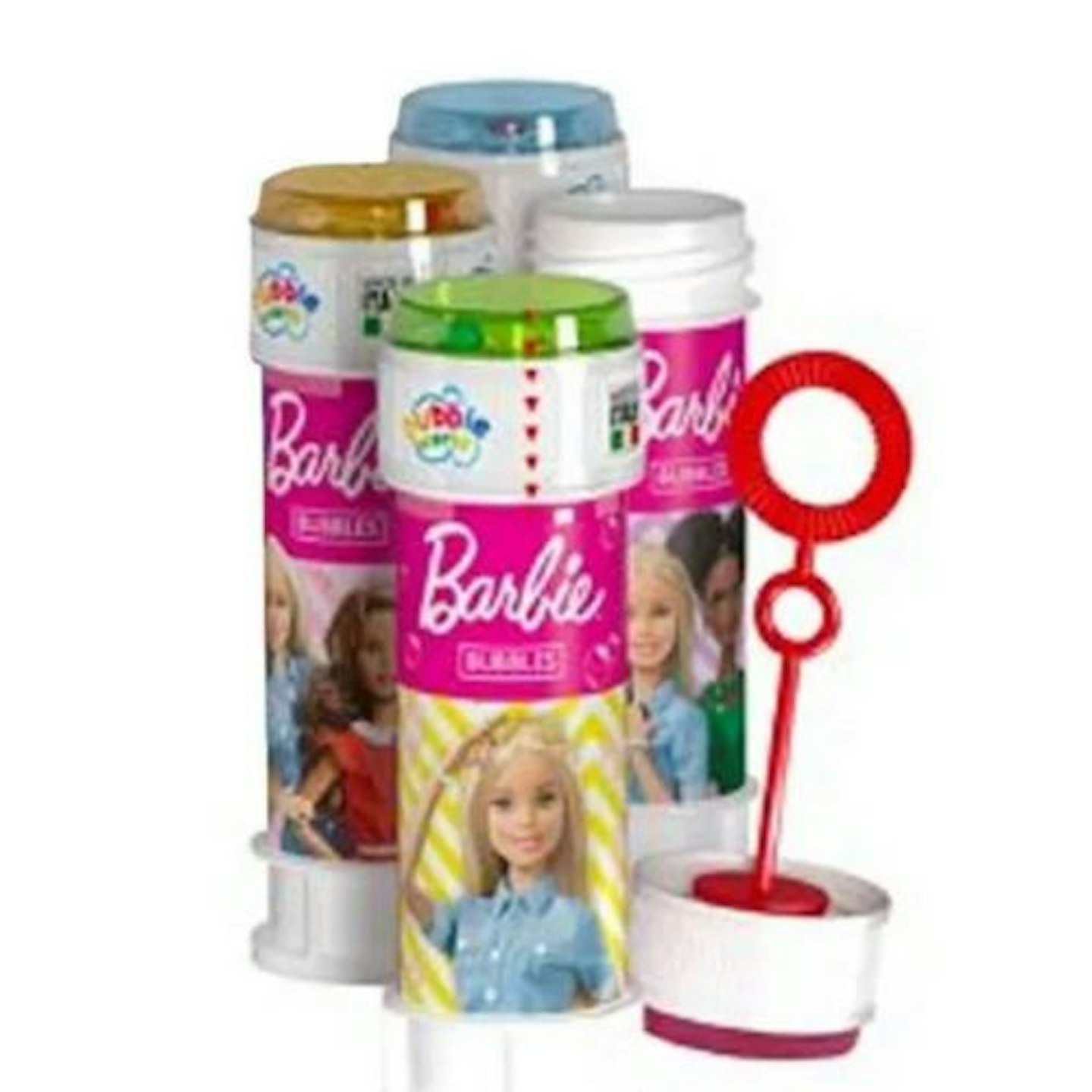 Best pink party bag
Description
These Baby Pink Polka Dot Party Food Boxes will fit the theme and come at a fab price. They'll fit
Pros
Good size
Food safe quality
Cons
Will have to put them together yourself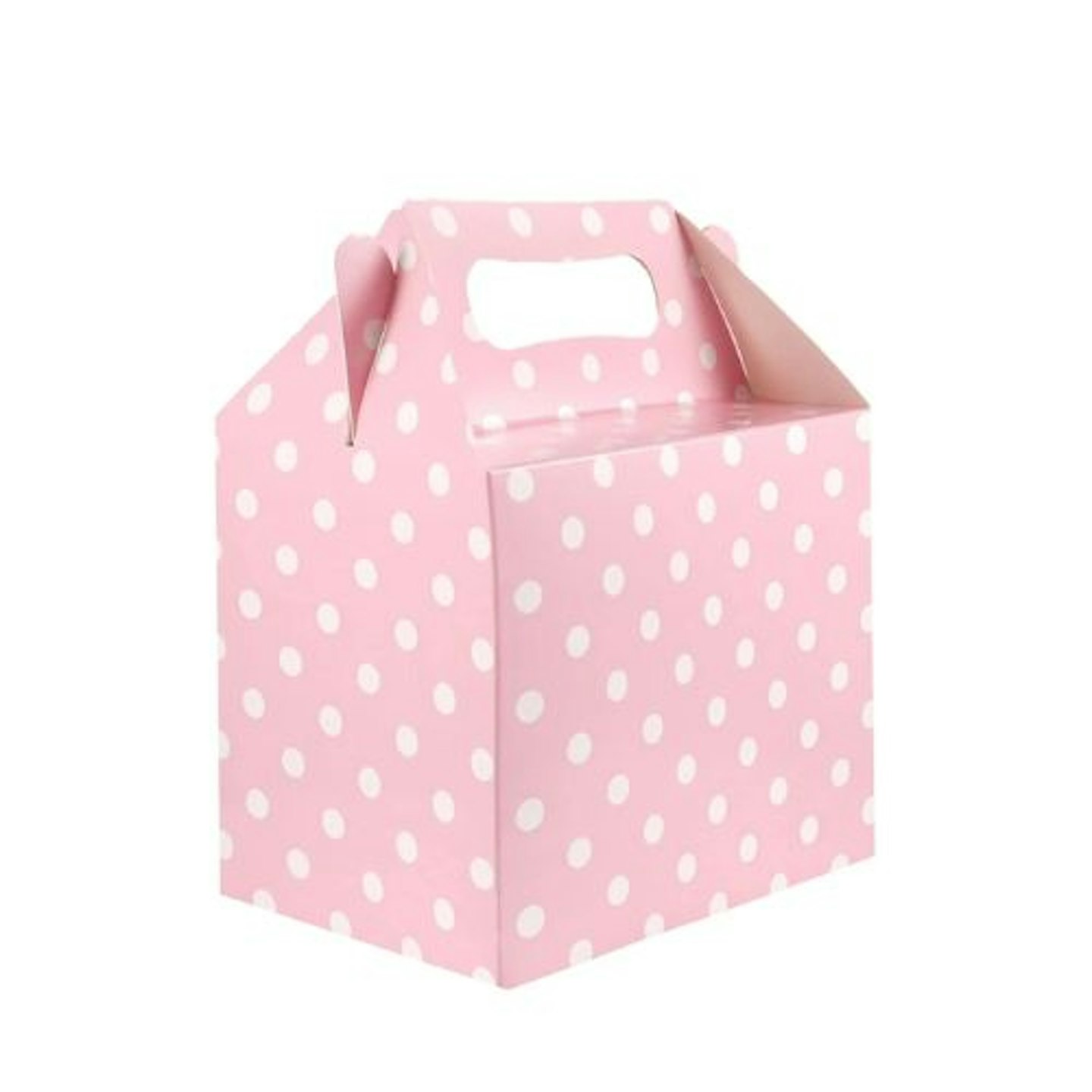 Best edible Barbie party favours
Description
The Barbie Birthday Biscuit designs are gorgeous and so detailed - this is why we love small
Pros
Handmade
Choice of designs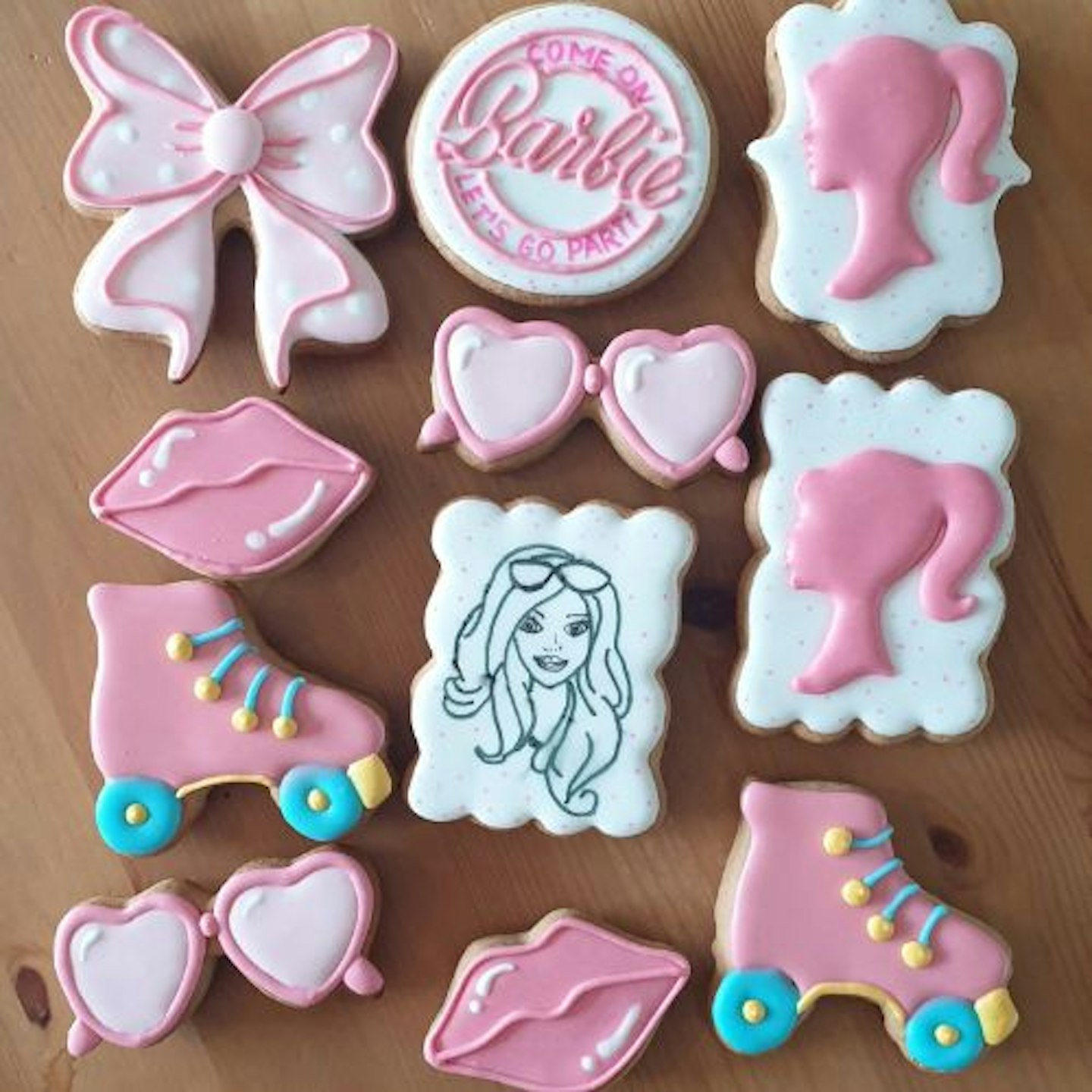 Speaking of sweet treats, you're probably going to want a birthday cake that fits your theme. If you're baking the cake yourself, a Barbie doll cake could be an easy bake that ends in a show-stopping Barbie birthday cake.
You simply take a Barbie doll (one that's clean and that you don't mind using) and then place her inside a cake that's designed to be shaped like the skirt part of her dress - then decorate as you please. How fun is that? If you have older children, they could help you decorate the cake too.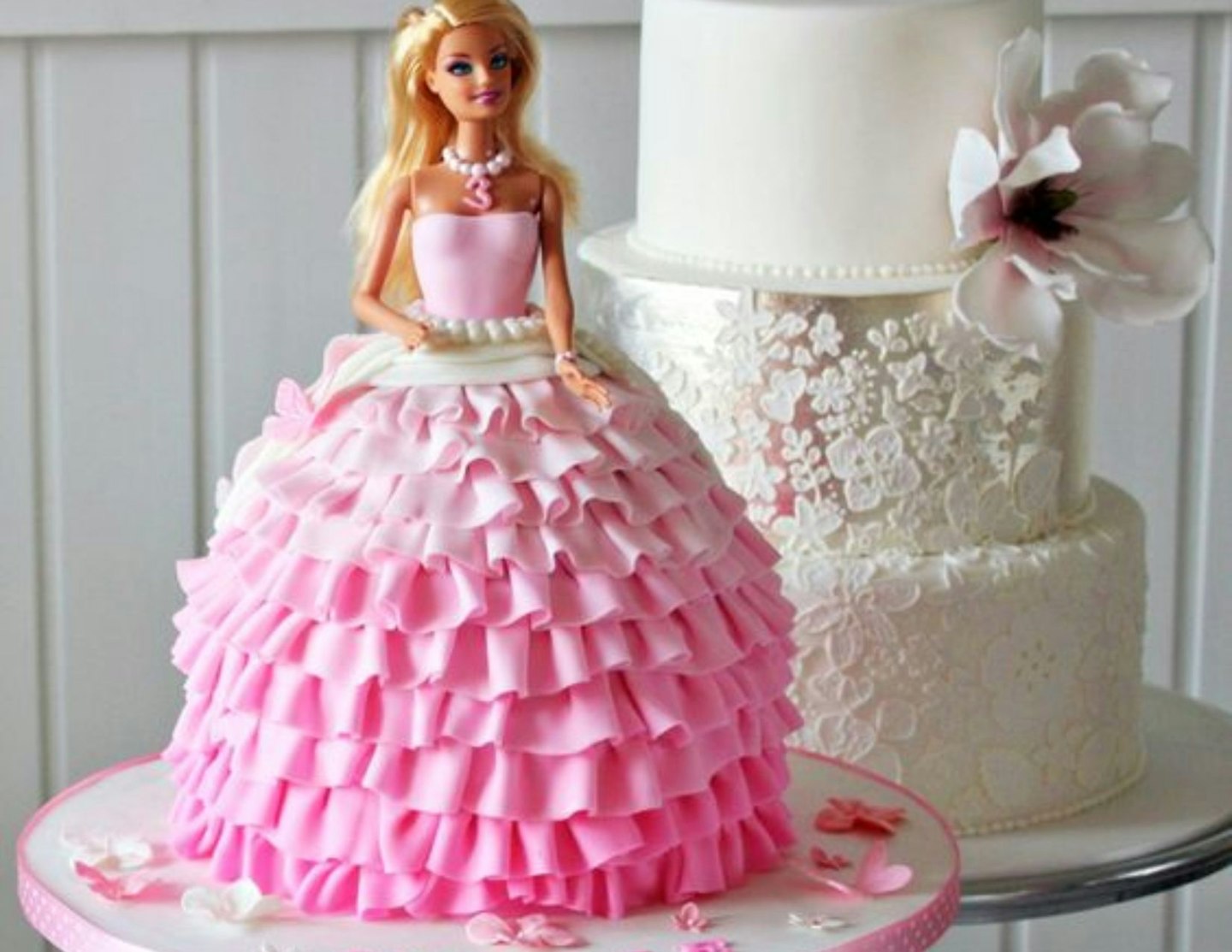 Best Barbie birthday cake tin
Description
To minimise the stress of shaping a sponge into the right shape, this PME Doll Cake Tin will make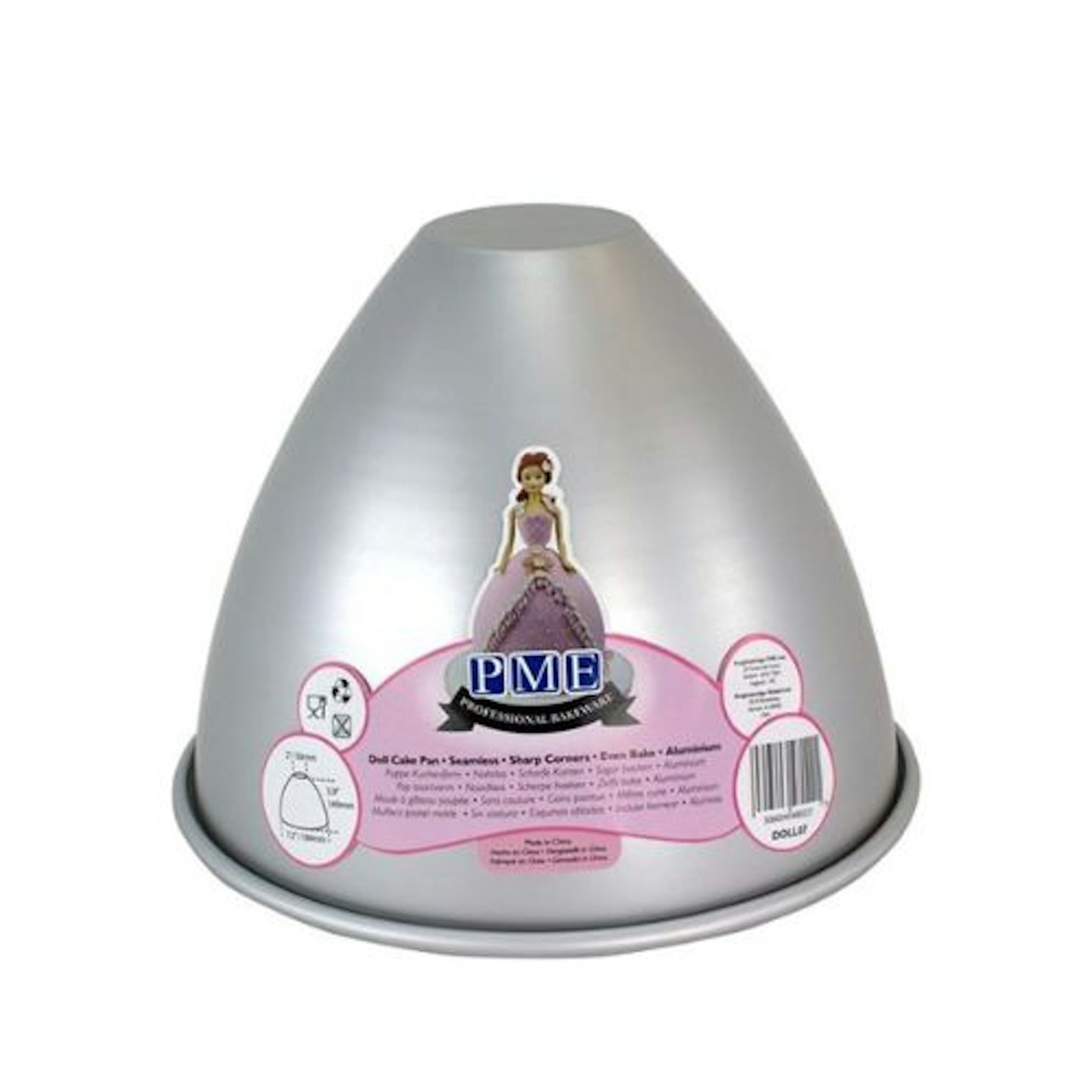 Best pink birthday cake mix
Description
If you want to go even further with the theme, a pink cake sponge is the way to go. This Betty
Pros
Simple instructions
Lovely flavour
Cons
May not be to everyone's taste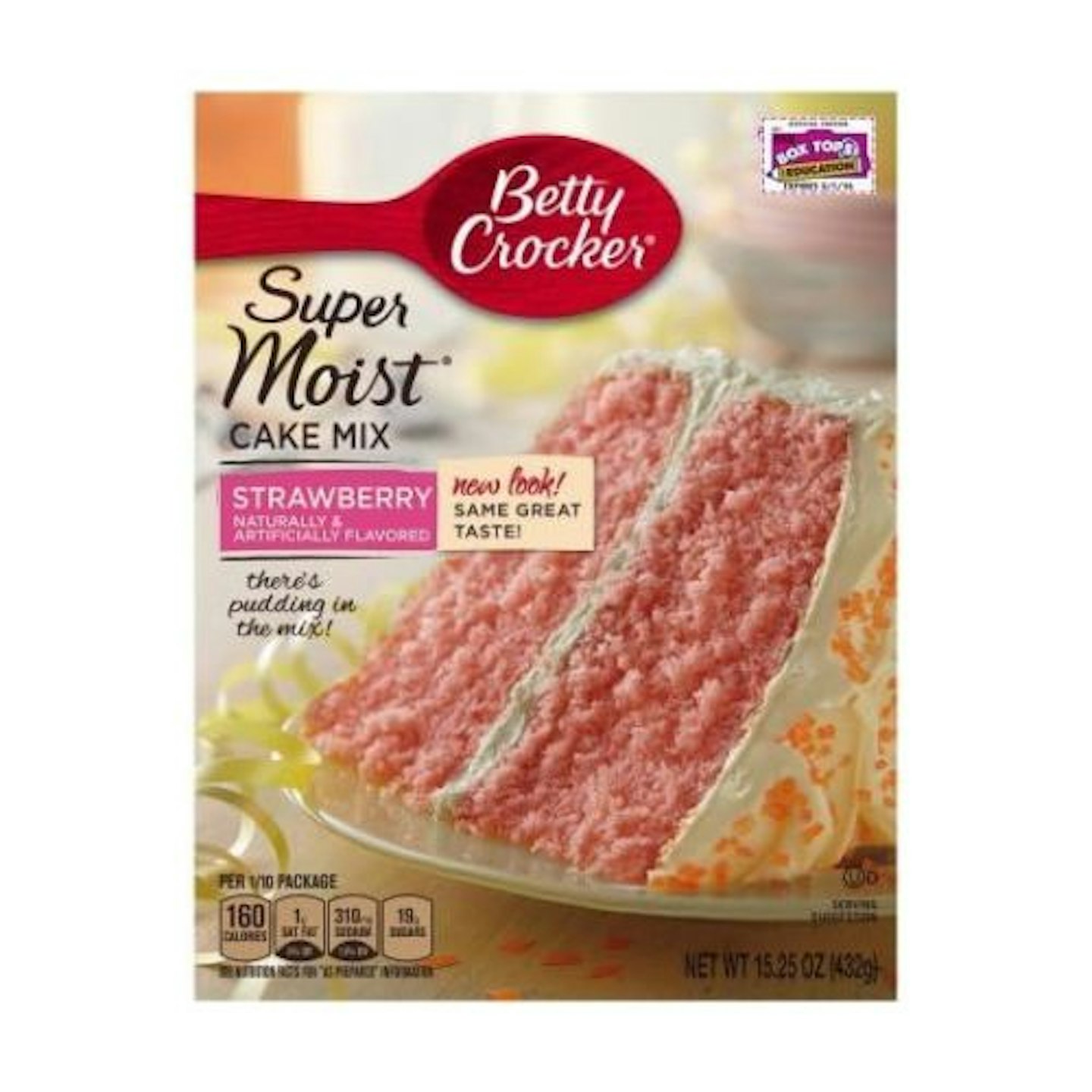 If baking isn't your thing, or you don't have the time to bake a large birthday cake from scratch, no problem, there are lots of brilliant Barbie themed cakes that are premade and ready to buy, which will make things nice and simple.
Best Barbie birthday cake
Description
This adorable Barbie Celebration Cake features Barbie and her friends as decoration. It's a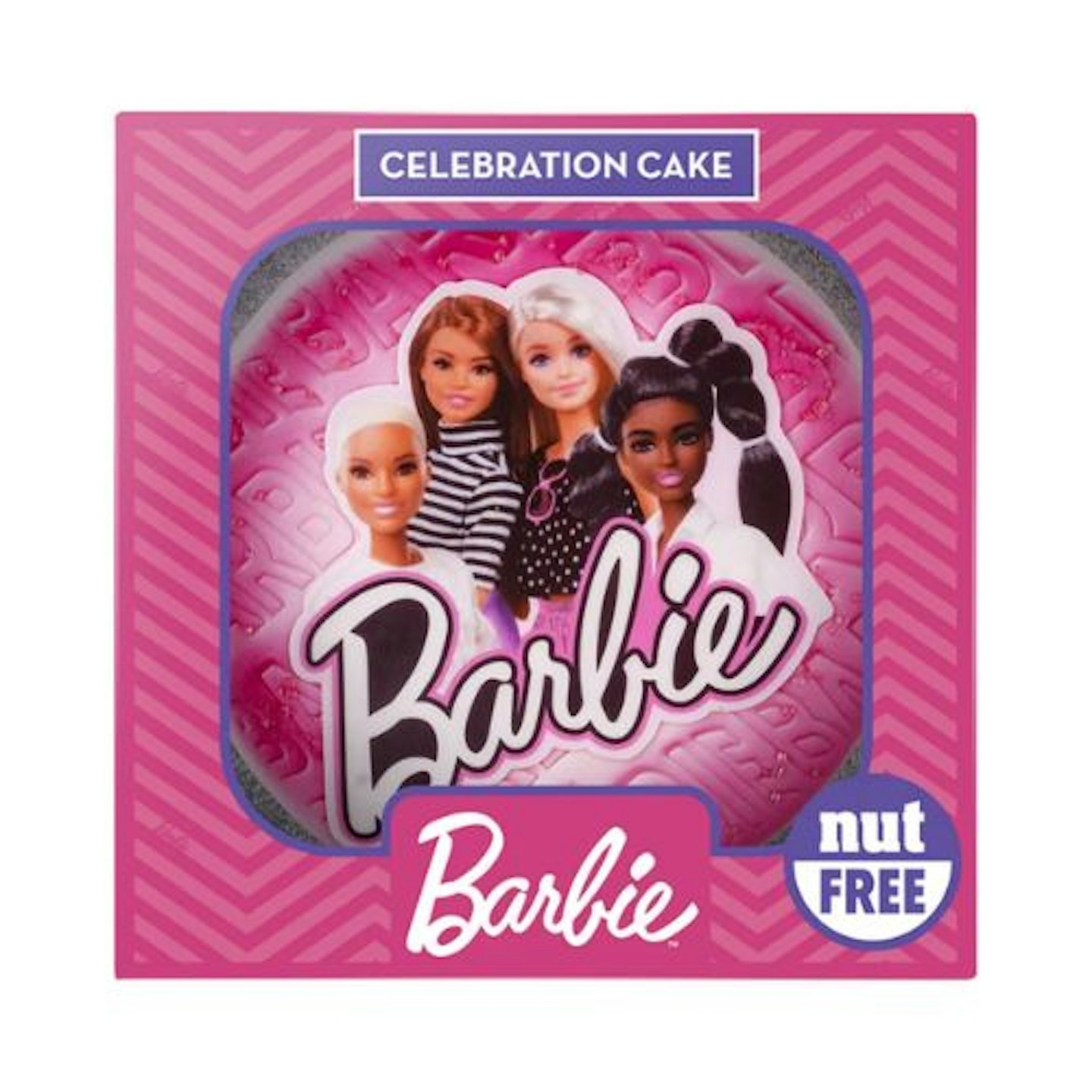 What kind of activities can you have at a Barbie first birthday party?
Bring out the classics - Barbie-themed piñatas, Pin the the bow on the Barbie, pass the pink parcel, as long as it's pink or glittery, you can probably get away with it at a Barbie birthday party.
Play time - It's Barbie first birthday party, so why not put some Barbie toys, dolls and suitable accessories? This is a simple but effective way of keeping the kids entertained during the party.
Outdoor activities - Again, as long as it looks part of the theme, you can include any favourite outdoor activity as part of your festivities. A pink bouncy castle sounds pretty amazing to us.
A fashion show - One for the parents and kids to do together. Have the children at your party pick out a fabulous, Barbie-inspired outfit for the adult and then do a fashion show. This sure to get some laughs.
Movie fun - There are so many lovely Barbie animated movies, and they're even on certain streaming services. You can set up a projector and just have them playing for anyone that wants to watch.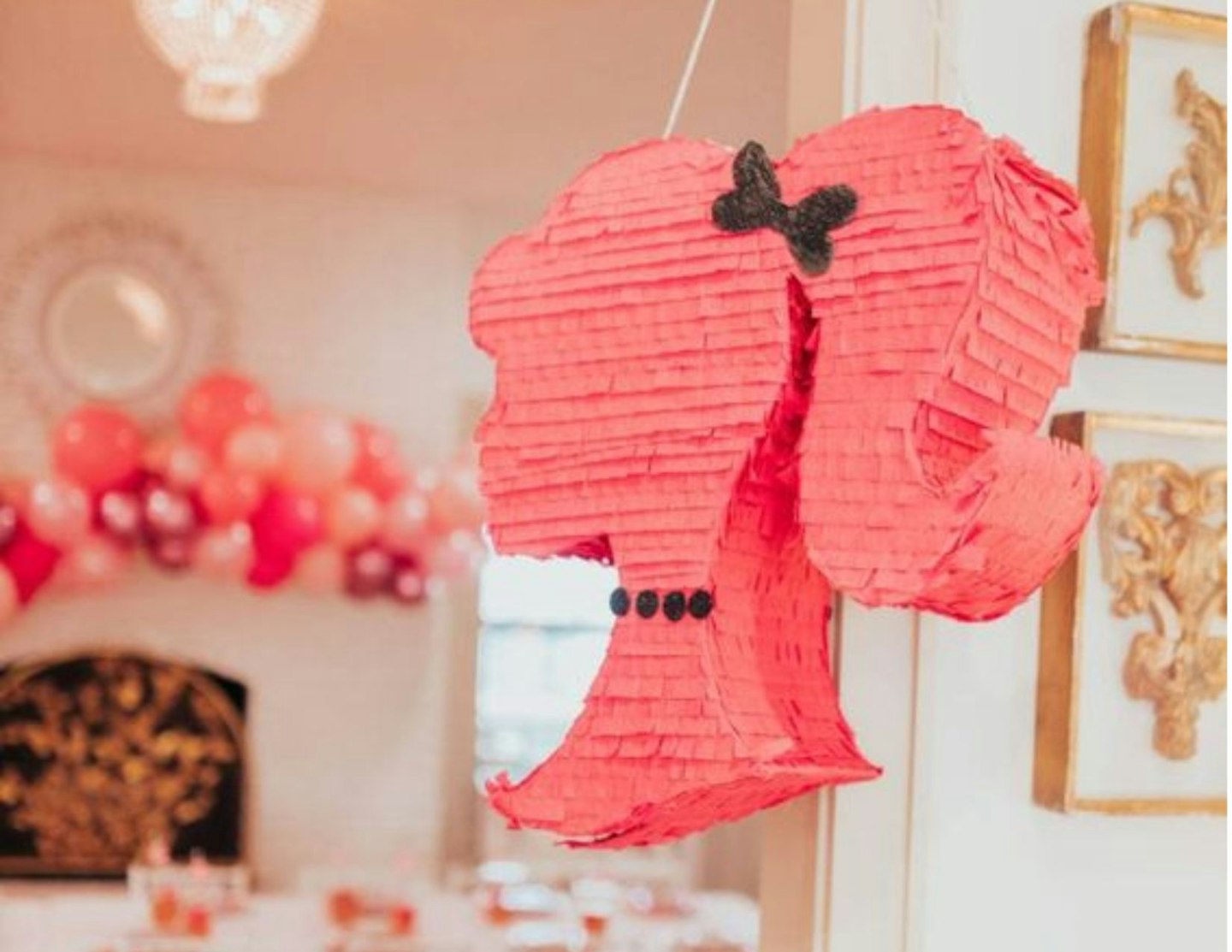 What kind of music should you play at a Barbie first birthday party?
You can't have a good party without some great tunes. Of course, you will have to play Barbie Girl by Aqua at least once. There's also the Barbie movie soundtrack and the songs from the animated films that will go down well.
If not, just play some of yours and your little one's favourite songs (crack out your best party playlist). As long as everyone's singing along and having a good time, that's all that will matter.
Eve Miller is a Commercial Content Writer for Mother&Baby, working for Bauer Media for over two years. She is passionate about beauty, creative writing, and women's healthcare.