Advertisement feature
Calling all new and expectant mothers! If you haven't yet heard of Lola&Lykke, this Nordic maternity brand should be on your radar. Founded in Finland by two mothers Laura and Kati, Lola&Lykke pride themselves on sky-high standards and the belief that maternal care should be safe and accessible for everyone, setting a new standard for maternal health using clinical research and health care expertise.
Over the last five years, Lola&Lykke has made significant strides, gathering high praise from customers and parenting communities alike. The parenting health and wellness brand puts mums first and it's clear to see our testers agreed that the products made their lives so much easier. Let's dive into the details of their acclaimed Breast Pump, Support Bands, and more.
Why do people rave about Lola&Lykke's Breast Pump?
Small, quiet and mobile, the Lola&Lykke wireless electric breast pump is ideal for mums on the go, allowing you to use the pump anywhere, anytime. It boasts hospital-grade suction power, enhancing milk supply and making it the only pump in the market that allows you to pump and feed your baby directly from the milk bags, eliminating the need for milk transfer at any stage.
This innovative Breast Pump has secured the Best Breast Pump title for three consecutive years at Mother&Baby Awards. Here's what some of our real parent testers had to say:
Vicki: "My six-month-old little girl is exclusively breastfed, and I have been using this breast pump to pump milk a few times a week. I had tried two pumps before but did not get on well with them, and it created a bit of a barrier for me trying to get my little one to take a bottle of expressed milk. I got on really well with this pump – it exceeded my expectations in terms of ease of use, comfort and design."
Ruth: "This product really is the one to have. The only thing that might make people critical of it is the price, but I think that its effectiveness and ease of use make it worth it as an investment item. It could easily make a difference to managing to breastfeed your little ones or not and is a definite plus for a working mum."
With such glowing reviews, it's no surprise that the Lola&Lykke Smart Electric Breast Pump won gold for Best Breast Pump in the 2023 Mother&Baby Awards. Our testers loved the sleek and modern design, its portability, and how it's quiet enough to use even during the night without waking the baby.
What other products is Lola&Lykke famous for?
Lola&Lykke is truly the one-stop shop that caters to mums at every stage of the journey. Their product range also includes:
• Pregnancy Support Belt (£95): Relieve back, pelvis, bladder, and spine pressure for a comfortable pregnancy. Recommended by maternity experts, this belt lifts the weight and pressure of your bump, easing discomfort.
Natalie: "My overall aches and pains have eased immensely, from wearing this day-to-day. In particular, the use of the hot/cold insert is such an amazing selling point, as when used frozen it does relieve the stress of the extra weight in all the right areas."
Vanessa: "Before this I suffered from sciatica every single day during my pregnancy, I looked for a belt on the market and as we all know there are loads, even though this is pricy it's the best thing ever! Can't recommend it enough! It has helped my back so much and I no longer need to take painkillers. It's very comfortable and you forget you're wearing it."
• Postpartum Support Band (£85): A medical-grade compression belt designed to speed up post-birth recovery. It helps repair Diastasis Recti (separated tummy muscles), which affects 60% of pregnant women, providing relief and support for both vaginal and C-section births. The belt has been shortlisted by our testers as Innovation of the Year.
Our tester, who was 3 days post C-section, said: "It definitely helped me to feel supported and helped correct my posture when stood upright post op. My only previous experience with support bands was the ones provided by the hospital and I can say this one was a hundred times better. It's comfortable and well made, and certainly helped me in terms of reducing swelling and fluid retention post c-section, I would definitely recommend it."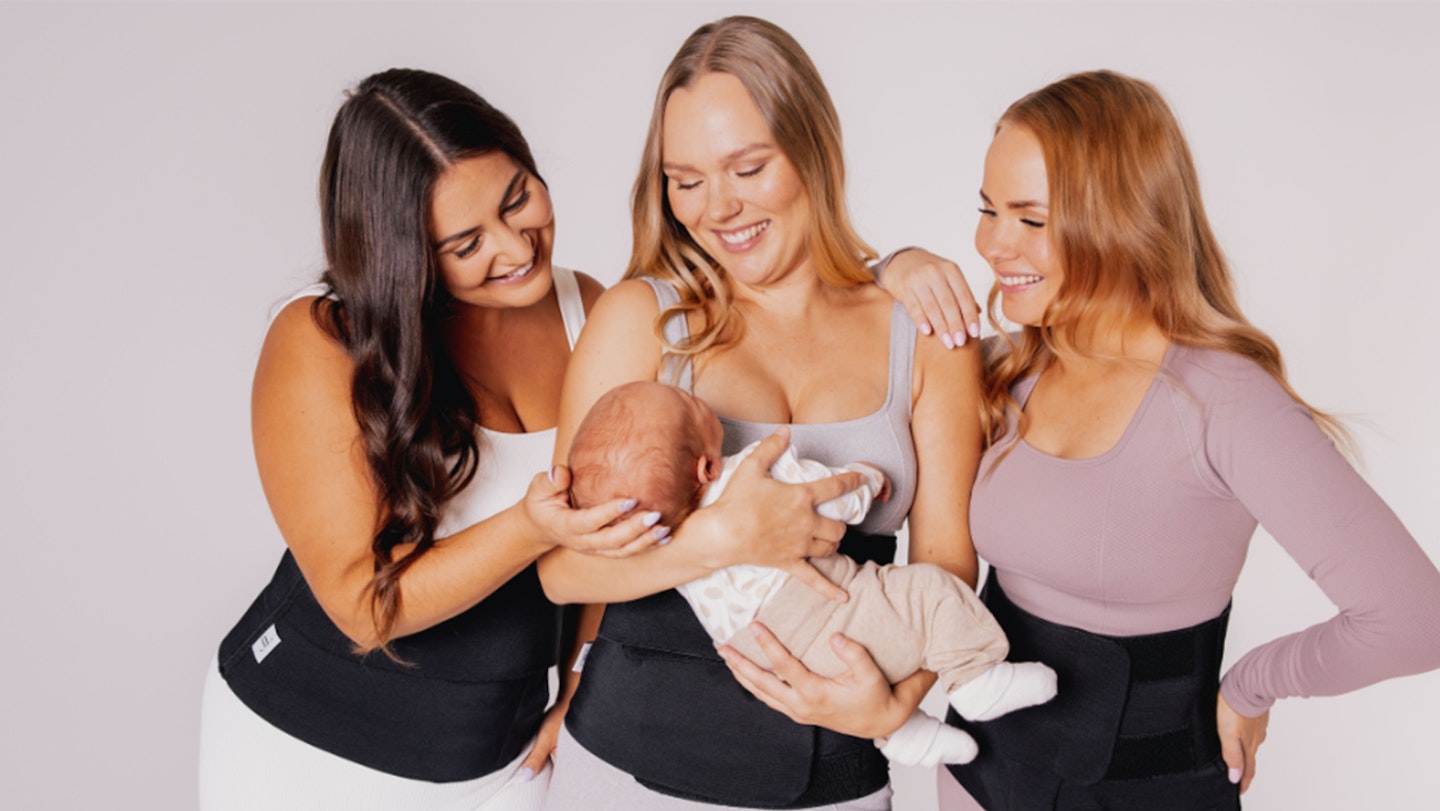 • Breastfeeding Starter Kit (£245): Whether you are pumping exclusively or occasionally, this starter pack is designed to deliver efficiency, flexibility, and comfort. Including the brand's wireless breast pump, self-standing milk bags, reusable nursing pads, baby bottles, and more. This pack has won Silver at Mother&Baby Awards 2023 for Best Product for Breastfeeding.
• Motherhood bundles (£159 - £262): A range of saver bundles for every stage of motherhood, perfect as a gift for a new or expecting mum. Including Breast Pump Set, Hospital Bag Set, Pump On The Move Set, and more.
Don't miss out on 25% off everything this Black Friday
Now, for the exciting part. Lola&Lykke is offering a huge Black Friday sale you won't want to miss. From 6th – 26th November 2023, enjoy an incredible 25% discount on all Lola&Lykke products, including Breast Pumps, Support Bands, and more. Plus, there will be daily surprise offers on their website.
So, get ready to save big on their lowest prices of the year. Whether you're expecting or a new mum, Lola&Lykke's Black Friday offers are here to make your journey smoother and more affordable. Shop now at www.lolalykke.com