Before your baby arrives, there are a number of different options to consider for sleeping purposes. While many parents-to-be opt for a bedside crib or next-to-me or a Moses basket, you may also wish for something a bit more convenient.
The Easy Sleep Portable Crib from ErgoPouch provides a safe and convenient place for baby to sleep, up to approximately two months (9kg or once able to roll). The crib is lightweight and folds in half to be carried in its useful bag. This allows parents to not only use the crib at home, but also when out and about for naps and overnight stays.
Here's how our tester Gemma, and mum-of-three, got on using the ErgoPouch Easy Sleep Portable Crib with her third baby.
Pros
Convenient
Easy to use
Lightweight for portability
Includes carry bag
Folds away for transporting and storing
Safe, sturdy sides
Breathable mesh
Mattress and mosquito net included
Cons
Pricier than some other sleep options
Limited to approx 2 months use
Mattress cover sold separately
Testing the ErgoPouch Easy Sleep Portable Crib
"As a mum of three boys under the age of five, I was looking for a useful space to be able to put my newborn down and know he could relax or sleep safely around his big brothers.
"I tested the Portable Crib around our home, and also at a friend's house. I wanted to make sure the design was suitable for my newborn, including size and shape, safety, comfort, ease of use and convenience.
"Firstly, the crib measures 80cm x 49cm so it is lovely and spacious. It has secure sides that measure 27cm so baby feels safe and protected within. The frame clips securely into place so there is no risk of the sides bending or collapsing.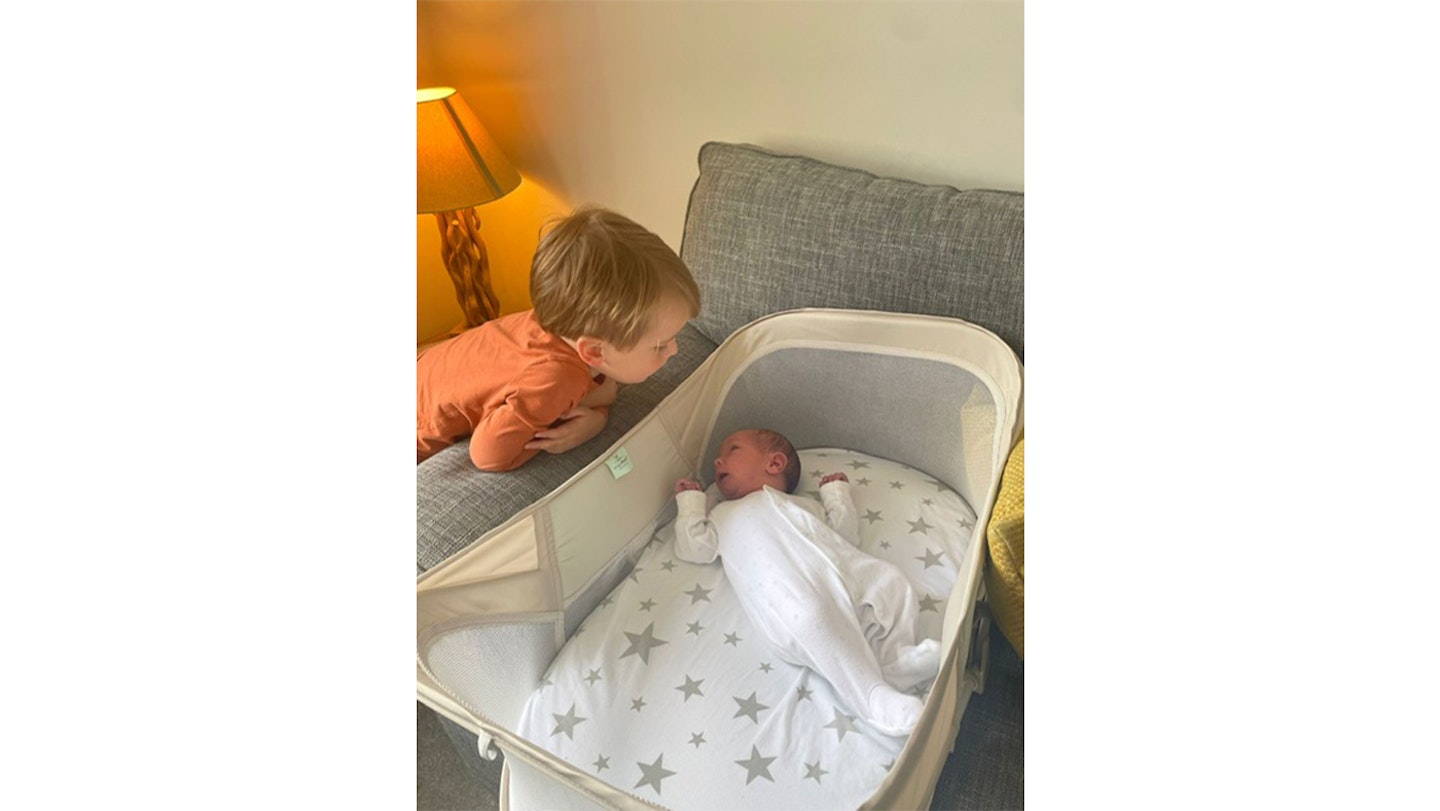 "The design is really nice; lovely neutral tones, soft round edges and breathable mesh sides. There is a soft and comfortable mattress that my baby laid comfortably on.
"Being lightweight yet sturdy, I was able to place the crib in whichever room I was in so baby could be kept close by. I often used it on the sofa next to me for baby's naps, and his older brothers couldn't disturb him due to the high sides. My newborn slept happily within the crib and I intend to continue using it until he outgrows it and can roll around.
"In terms of convenience, the crib folds up easily in half - with a single clip on each side to secure - and fits in a neat carry bag, so I am able to store when not in use and can also take it out the house with me. When visiting a friend, I took the crib with me and was able to let baby nap at their house which was so convenient.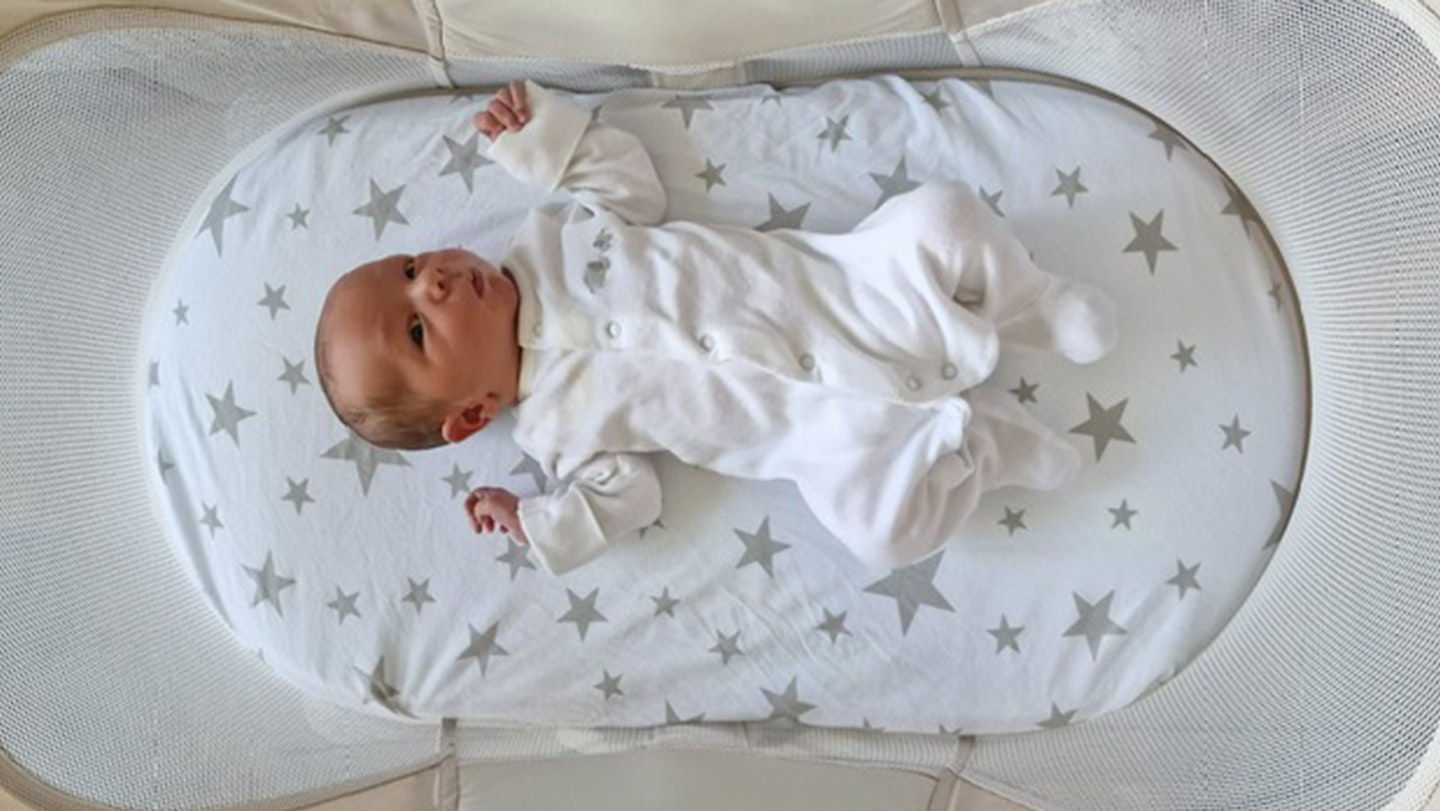 "In addition to providing a safe sleep space for baby, I have also frequently used the crib as a place for him to lay while awake, and have even changed his nappy in there. My baby is happy and comfortable within the crib and this gives parents so much flexibility and convenience to carry out day-to-day tasks while knowing baby is safe.
"The crib includes a mosquito net, which fits on the top and adds a useful feature if used outside where insects are present.
"In consideration of other products, my two previous babies used a carrycot and also a DockATot. I much prefer the Easy Sleep Portable Crib, because it is more lightweight and convenient than my carrycot, and a safer option than the DockATot with its spaciousness and high, secure sides.
"The crib is potentially more pricey than similar options, so suits parents who are looking for a safe and convenient bassinet, and have a bit more money to spend."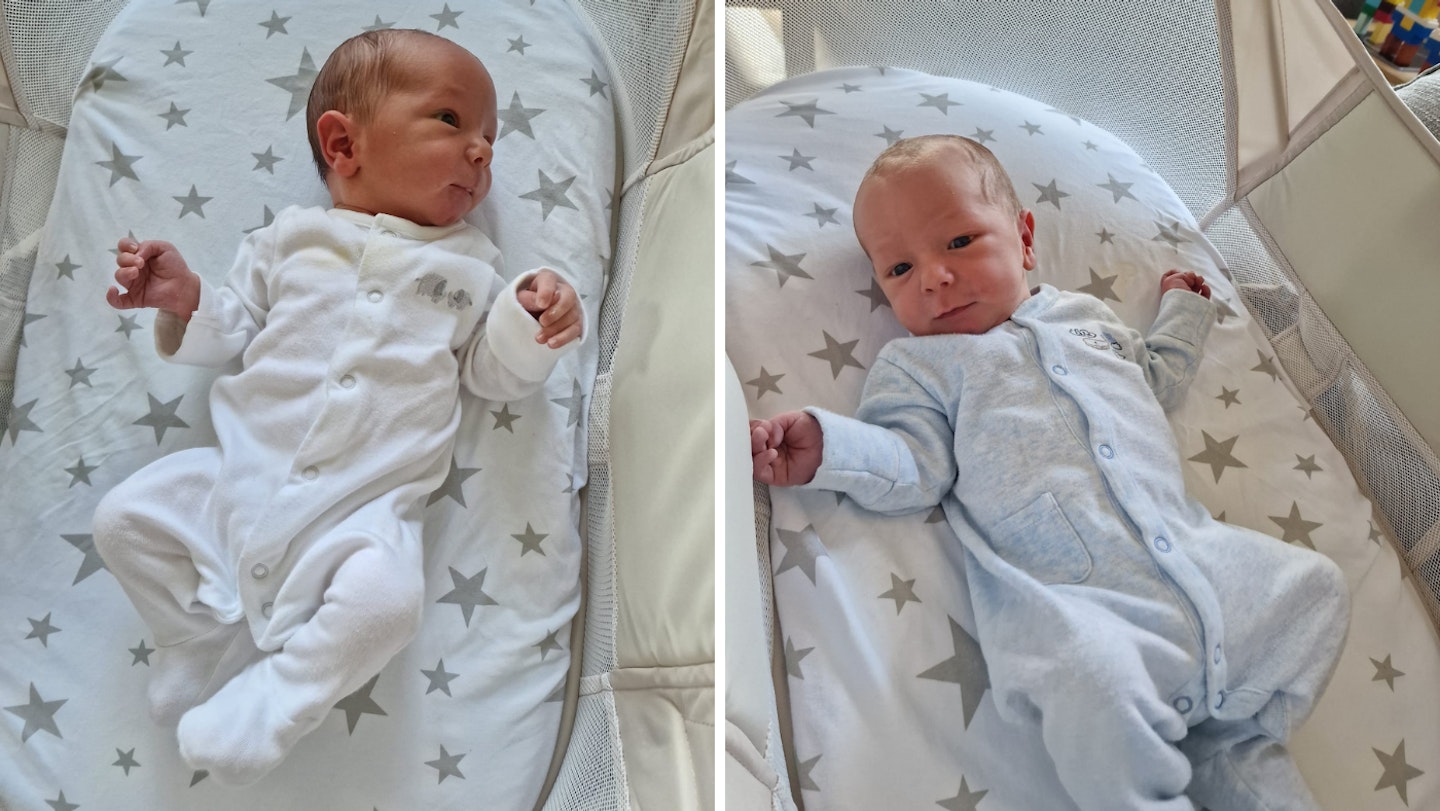 ErgoPouch Easy Sleep Portable Crib final verdict
"I am really happy with the Ergopouch Easy Sleep Portable Crib in providing a safe and convenient place for my baby to be placed to relax or sleep. It is lightweight, simple to set up, easy to use wherever you need it, fully portable, and safe and secure. I find it hard to think of any way I would change this design, however, it could perhaps be useful to offer a UV sun cover to attach for when using outside."
FAQ
How long can I use the ErgoPouch Easy Sleep Portable Crib?
Suitable for newborn babies, you can use the crib until your baby is 9kg or they start to show signs of rolling.
Where to buy a mattress cover for Easy Sleep Portable Crib
While the mattress is included when buying the Ergobaby Crib, you'll need to buy the covers separately.
Emily Gilbert is the Features & Reviews Editor for Mother&Baby and has written for the website and previously the magazine for six years. Specialising in product reviews, Emily is the first to know about all the exciting new releases in the parenting industry.