While it's now called the DockATot Deluxe+, you might have previously known it as the Sleepyhead.
The DockATot Deluxe+ is a baby nest that is a place to effectively 'dock' your baby that allows them to lounge, rest, play, cuddle, do tummy time and get their nappy changed in one comfy spot. And there's no doubt about it – mums love the DockATot Deluxe+!
This clever little pod is easy to wipe clean and has some really beautiful, interchangeable covers that can all be washed, allowing you to personalise your baby's pod as and when you fancy.
DockATot Deluxe+ overview
Pros
Exchangeable covers
Lightweight and portable
Great for travelling
The buckle can be opened for an additional length
Cons
Some babies may outgrow it more quicker than others
Sometimes difficult to change the cover
Testing the DockATot Deluxe+
Suitable from birth, the DockATot Deluxe+ is a multi-purpose docking station to pop your child for supervised lounging, playing and tummy time.
A lot of parents rave about the DockATot Deluxe+ but I was unsure how something so simple could actually be of any use to me and my daughter. That was until I got my hands on one.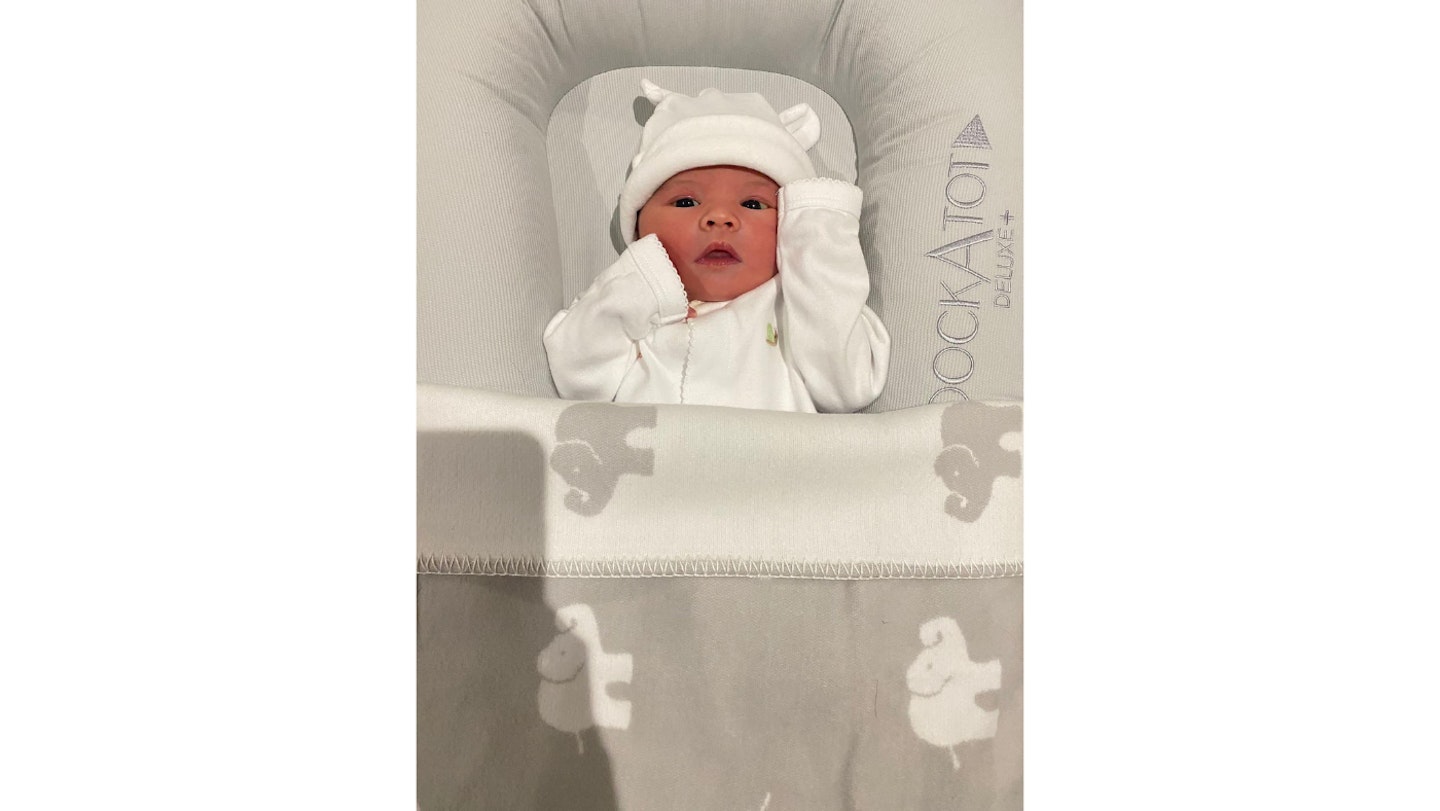 There's no doubt about it, the DockaTot Deluxe+ is a luxury, stylish product that many parents will instantly recognise.
There is such a wide variety of styles to choose from and you'll be spoilt for choice when it comes to picking a design (the William Morris option are particularly gorgeous). It's also possible to buy covers separately so you can allows you to alter the appearance as and when you want or need to.
It comes in a clear plastic storage cover which features a zip and is ideal for travel or keeping it stored away. You won't find any instructions as it's pretty self-explanatory. Simply unzip the cover, remove the cardboard insert and it's ready to use. You won't even need to wash the cover as it's been pre-washed.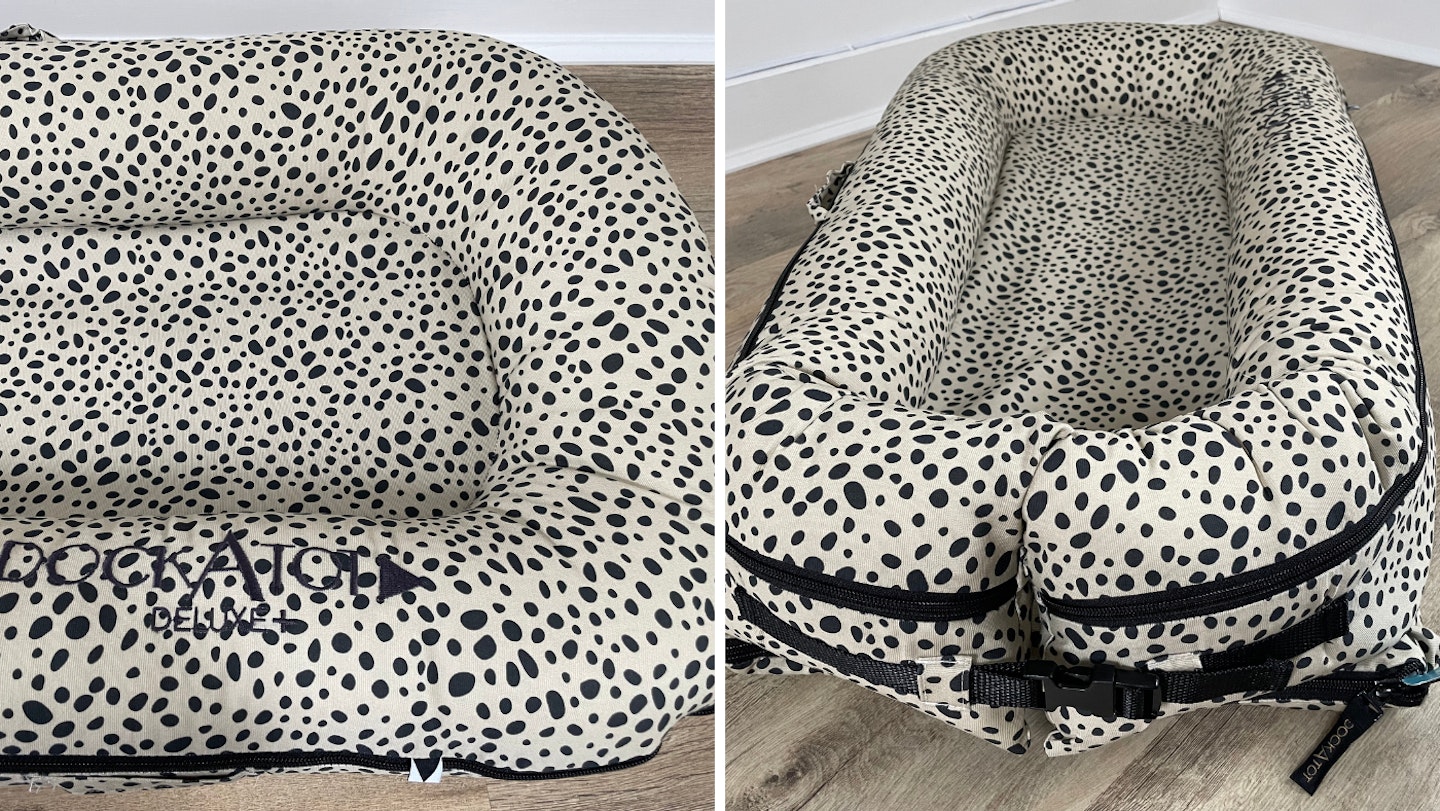 Super soft and made from 100 per cent cotton that is compliant with BS4578 for air permeability, the DockaTot has been created to mimic the womb with plush, firm bumpers and I love how perfectly it surrounds my daughter, like a mother's warm embrace. It feels soft and comfy yet firm and safe.
I preferred to use the Deluxe+ primarily for when I needed my hands free but wanted to keep a close eye on her and it was so reassuring to not have to worry about my baby rolling and know that she was comfy. The addition of the White Toy Arch and Day at the Zoo Toy Set (sold separately) kept her mesmerised too and I really liked the design. Being able to have my daughter next to me, snuggled up and content while I enjoy a much-needed cup of tea is such a small thing but it has been so valuable for me as a parent, especially on days when my partner isn't at home.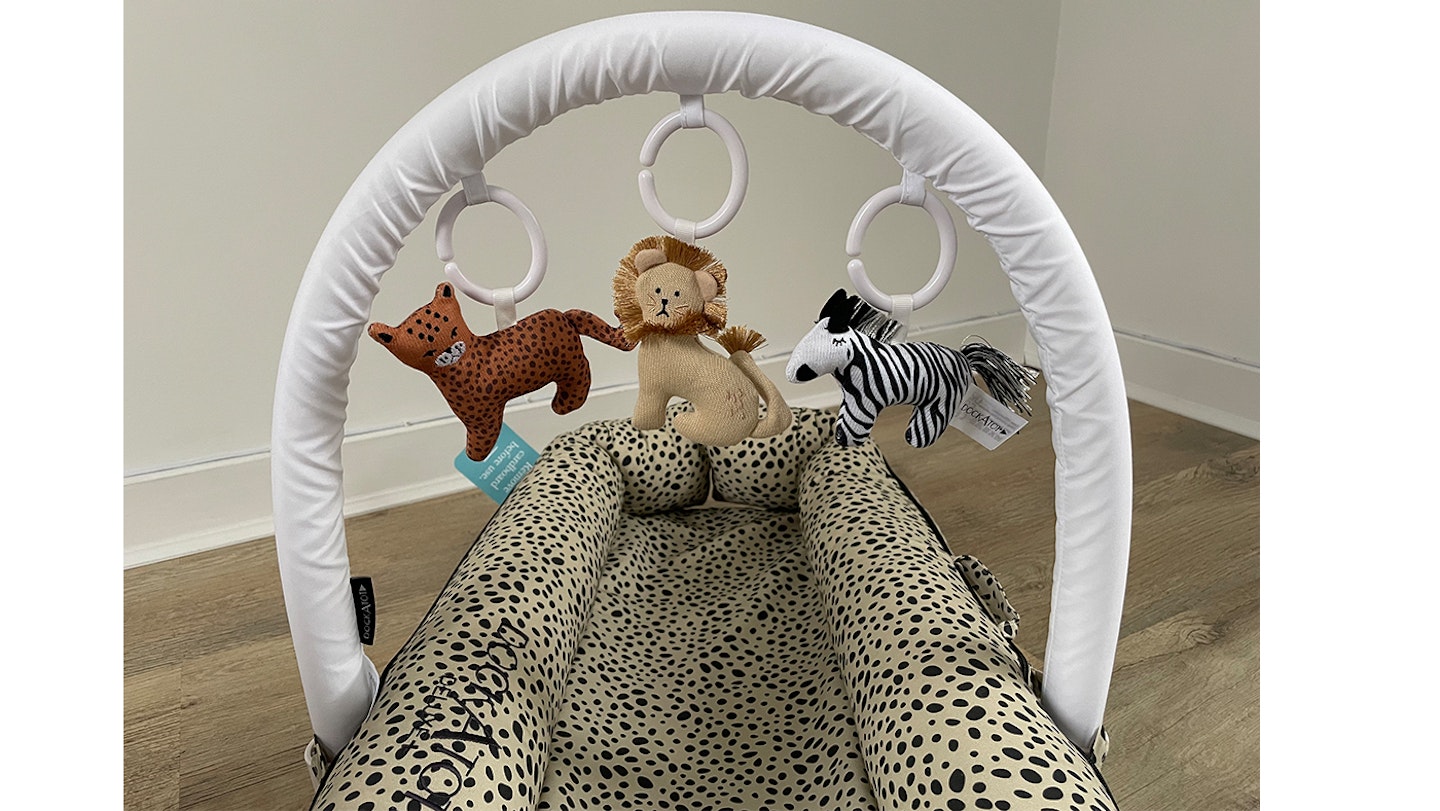 I also found it useful as a calming aid. On occasions when she doesn't want feeding or a nappy change but is feeling a bit whingey, as soon as I lay her down, my daughter seems to know where she is and starts to quieten. It may not work for all babies but it really does seem to bring her peace. I've also found it great to use as part of her bedtime routine and she'll often chill the Deluxe+ before I can see she's ready for sleep and will then pop her into her crib.
It's lightweight and portable, so I can take it with me around the house or to my parents and grandparents, and it means she always has a familiar place where she is comfortable and safe to relax, the DockATot acting as a "home from home".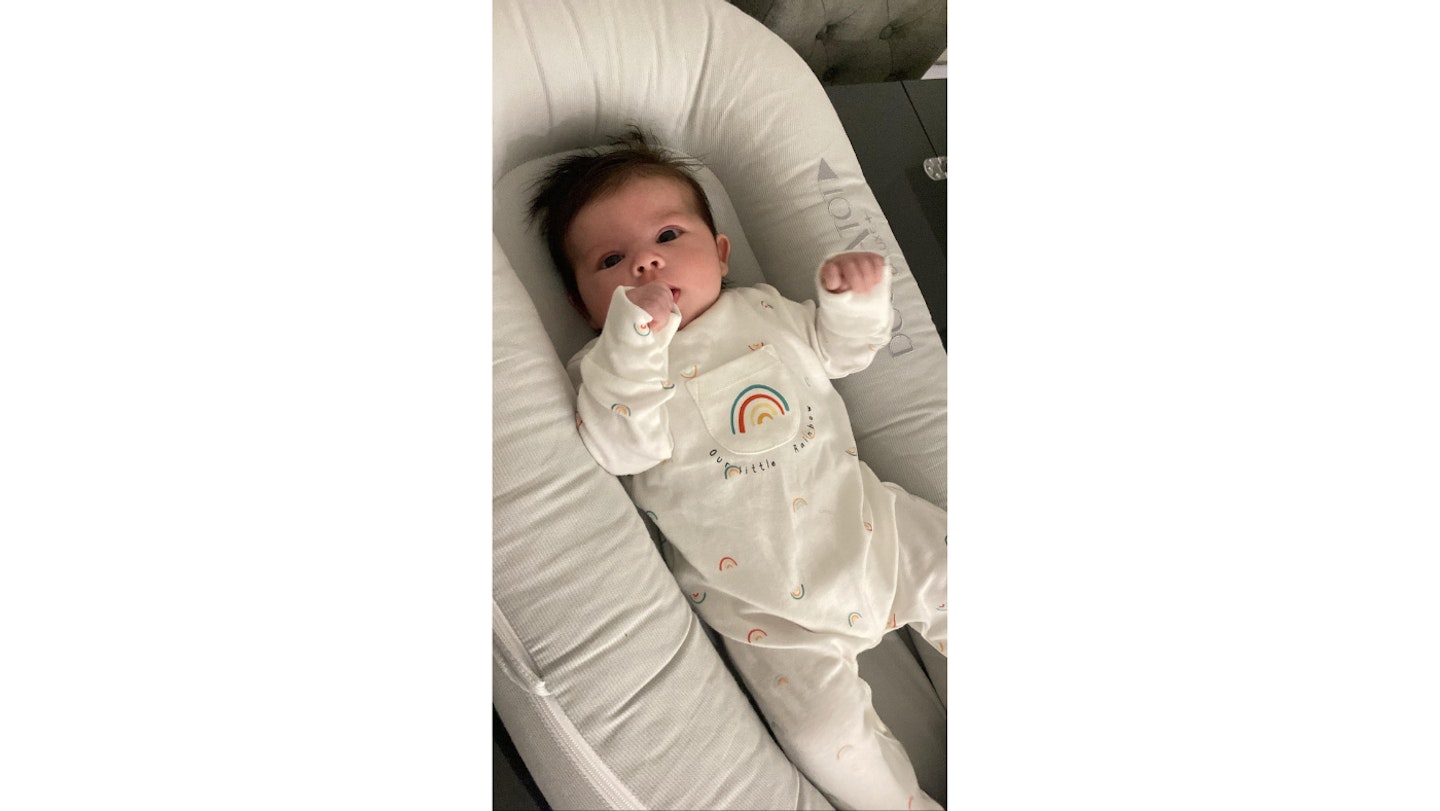 Although like most babies she was not a fan to begin with (I put that down to tummy time itself!), I have also used this docking station for tummy time and I like knowing that she is secure and confined when doing it and won't be at risk of rolling away.
The sturdy buckle at the bottom can be opened to make the Dockatok Deluxe+ longer for bigger babies, something I'm glad of as I can already see my daughter potentially outgrowing her docking station!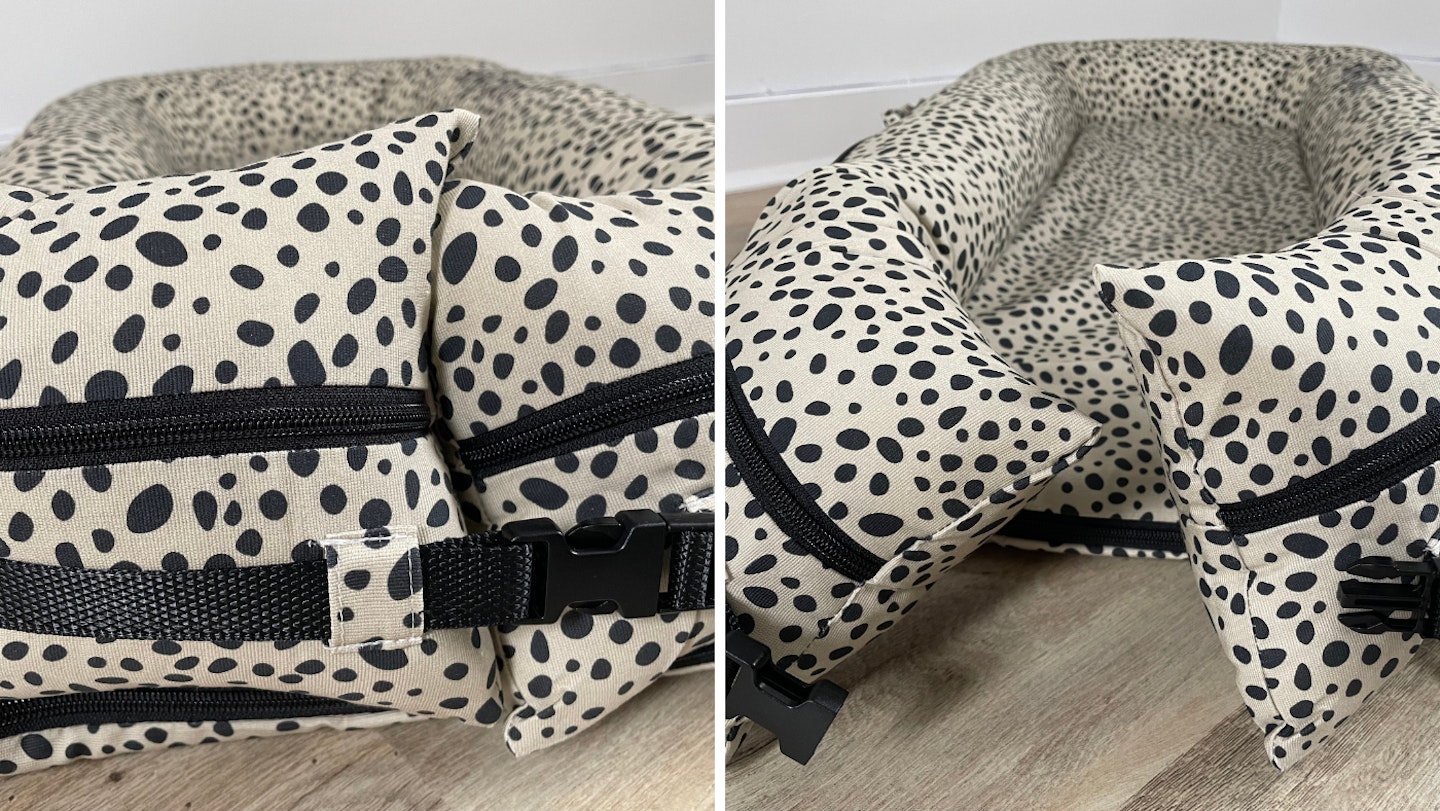 Final thoughts
Although the price is quite high, what you are getting for the money is very good and for me, it's well worth it for the sense of contentment this product brings my little one.
I was fortunate enough to receive some hand-me-down covers from a family member so I could rotate covers when necessary which was handy as the spare covers are very expensive at £75, but these may be a necessity to purchase for a sickly baby. You also can't tumble dry the covers so need to wait for these to air dry before using, another case for having a spare cover in the house.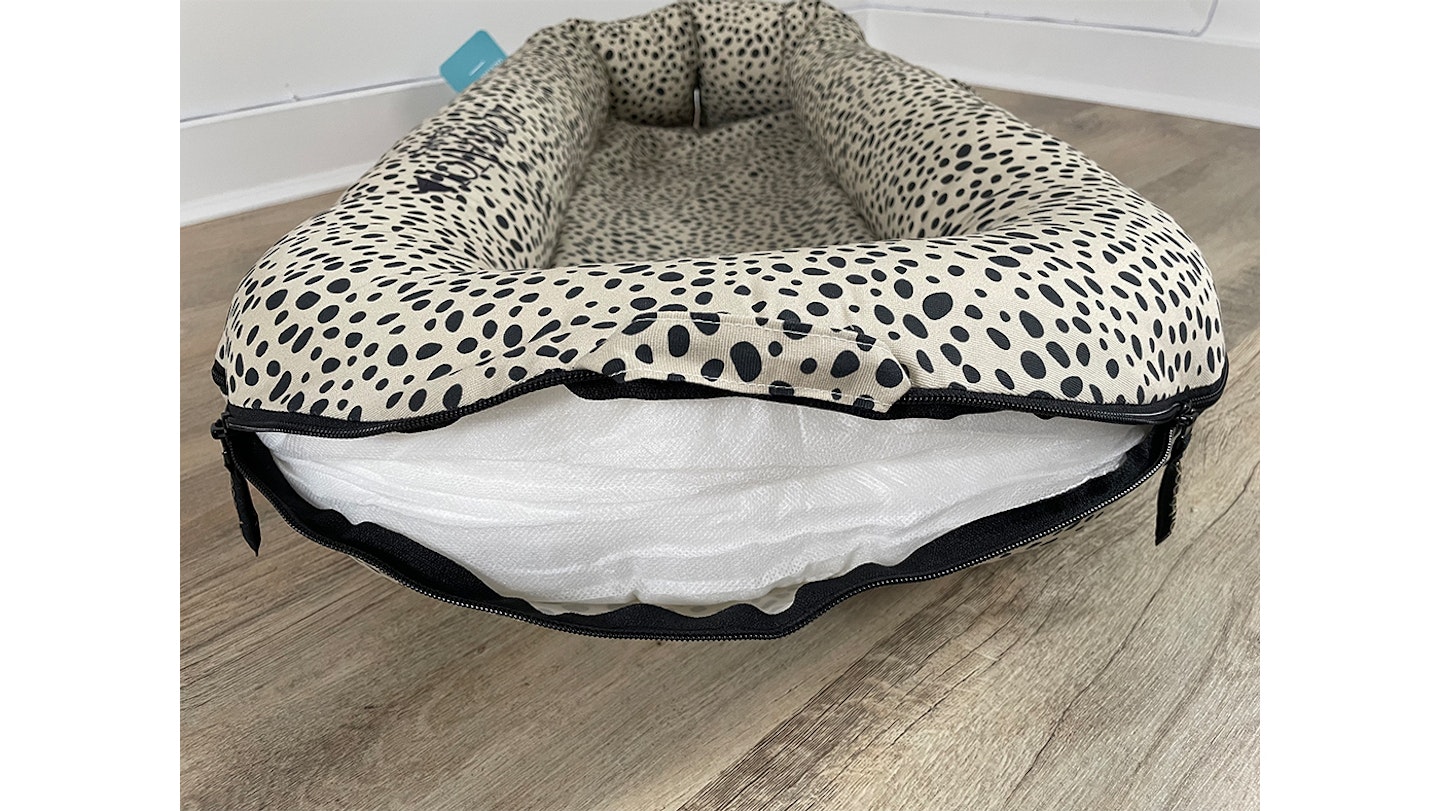 To improve the DockATot Deluxe+, I would like to see it be easier for the cover to be changed, as I've found that it is quite difficult to put the cover back on once the cover has been washed.
The docking station has handles at various ends of the product that make for easy carrying, and it comes in a plastic container that can be used for transporting. I would love it if it somehow folded down further so that it could be taken abroad, however, this isn't a significant problem.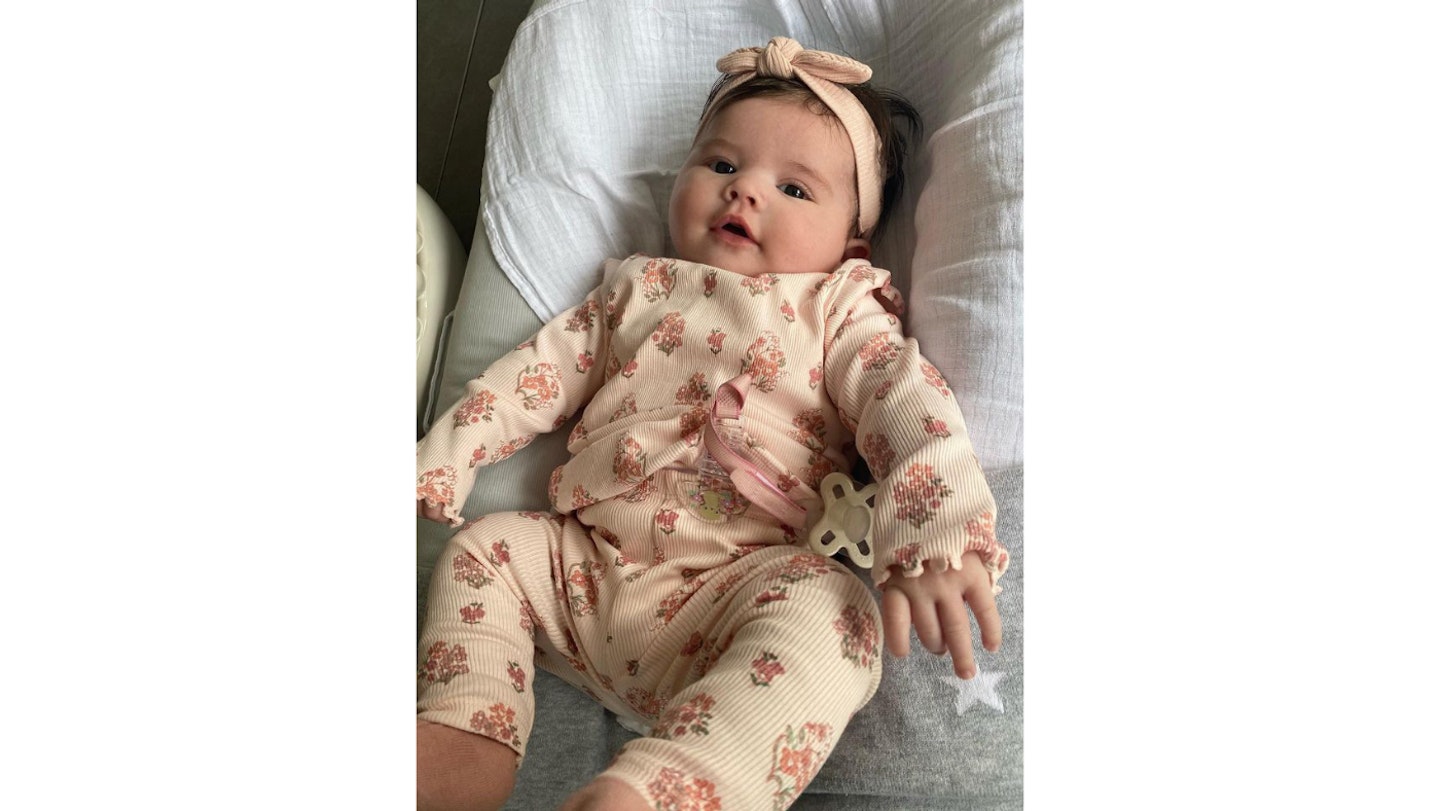 DockATot Deluxe+ FAQs
Is DockATot Deluxe safe for sleeping?
The DockATot is not designed for your baby to sleep in and the docking station should never be placed in a crib or bassinet. Any blankets and pillows should also be kept out of the docking station.
What is the difference between DockATot Deluxe+ and the Grand Dock?
While the DockATot Deluxe+ is suitable for babies from birth to 8 months old, the Grand Dock is geared towards children between 9 - 36 months and is 50% longer and wider as a result.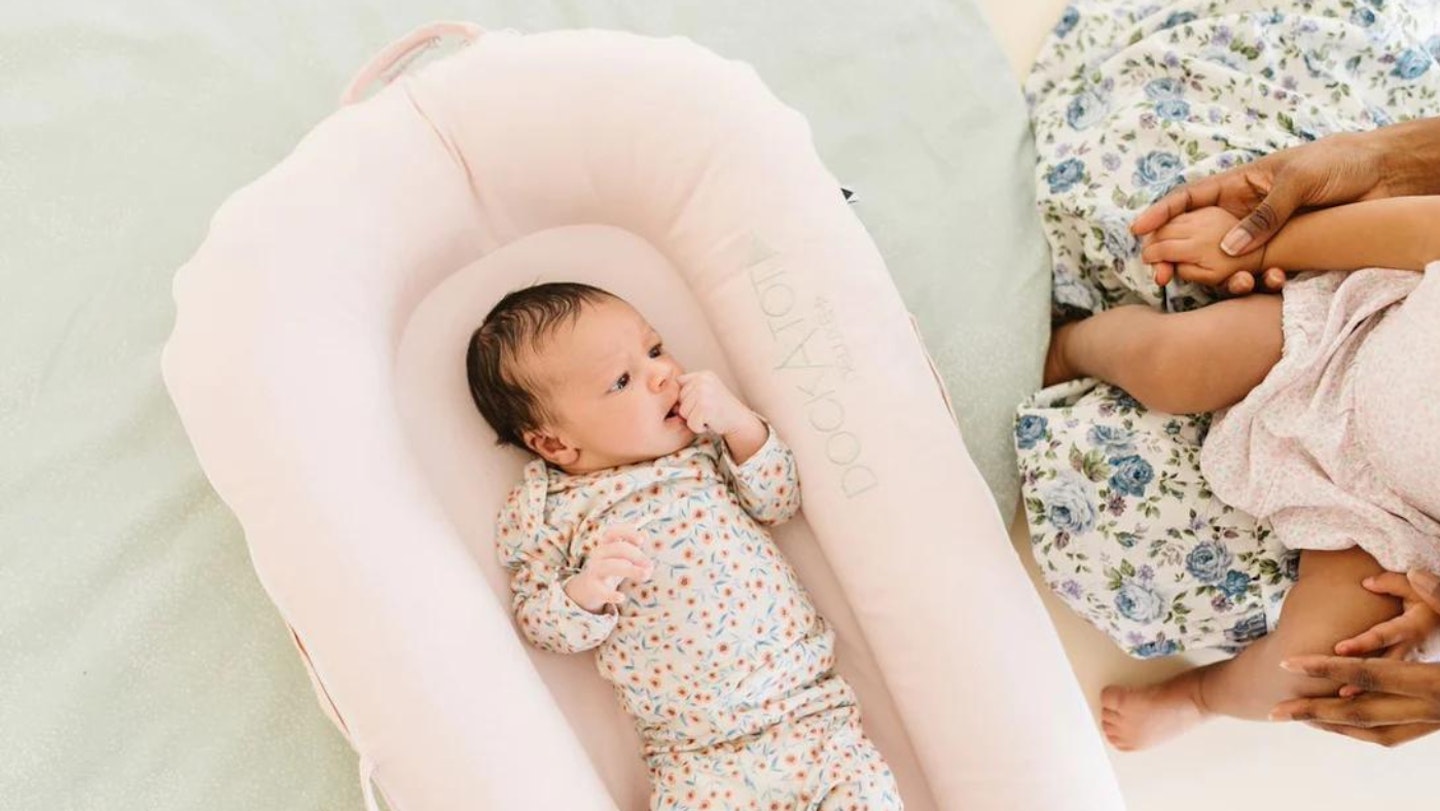 Is DockATot the same as Sleepyhead?
Yes! A while back, Sleepyhead rebranded as DockATot. While the products remain the same, with DockATot, the brand has been much clearer that their products are not to be used for sleep, within a crib or bassinet and babies should be supervised at all times when using the products.
Emily Gilbert is the Features & Reviews Editor for Mother&Baby and has written for the website and previously the magazine for six years. Specialising in product reviews, Emily is the first to know about all the exciting new releases in the parenting industry.