Crochet Moses baskets feel a lot more personal that standard Moses baskets as they are handmade, often from natural cotton yarn which allows for air circulation while your baby sleeps. They also feature practical handles so that you can move the basket, making it great for portability.
The beauty of a crochet Moses basket is that they are completely unique as they are made to order and they can also come in a beautiful array of colours.
The cotton used for crocheting is 9mm thick cord, giving it a more sturdy feel, and it has to be Oeko-Tex Standard 100 certified, to testify that no harmful chemicals are used to create the cotton cords.
Our favourite crochet Moses baskets shortlist 2023:
• Favourite overall crochet Moses basket: Moses Basket Blonde
• Favourite coloured crochet Moses basket: Petyoung Cotton New Moses Basket
• Favourite portable crochet Moses basket: Sage Moses Basket
As well as keeping your baby safe and snug in those first few months, these Moses baskets look lovely in your home and can be used as storage baskets when your baby has outgrown it.
Best neutral coloured crochet Moses basket
Description
The hand crocheted Moses Basket - Blonde is a beautiful addition to any nursery. It's a lovely
Pros
Easy to transport
Uses raw materials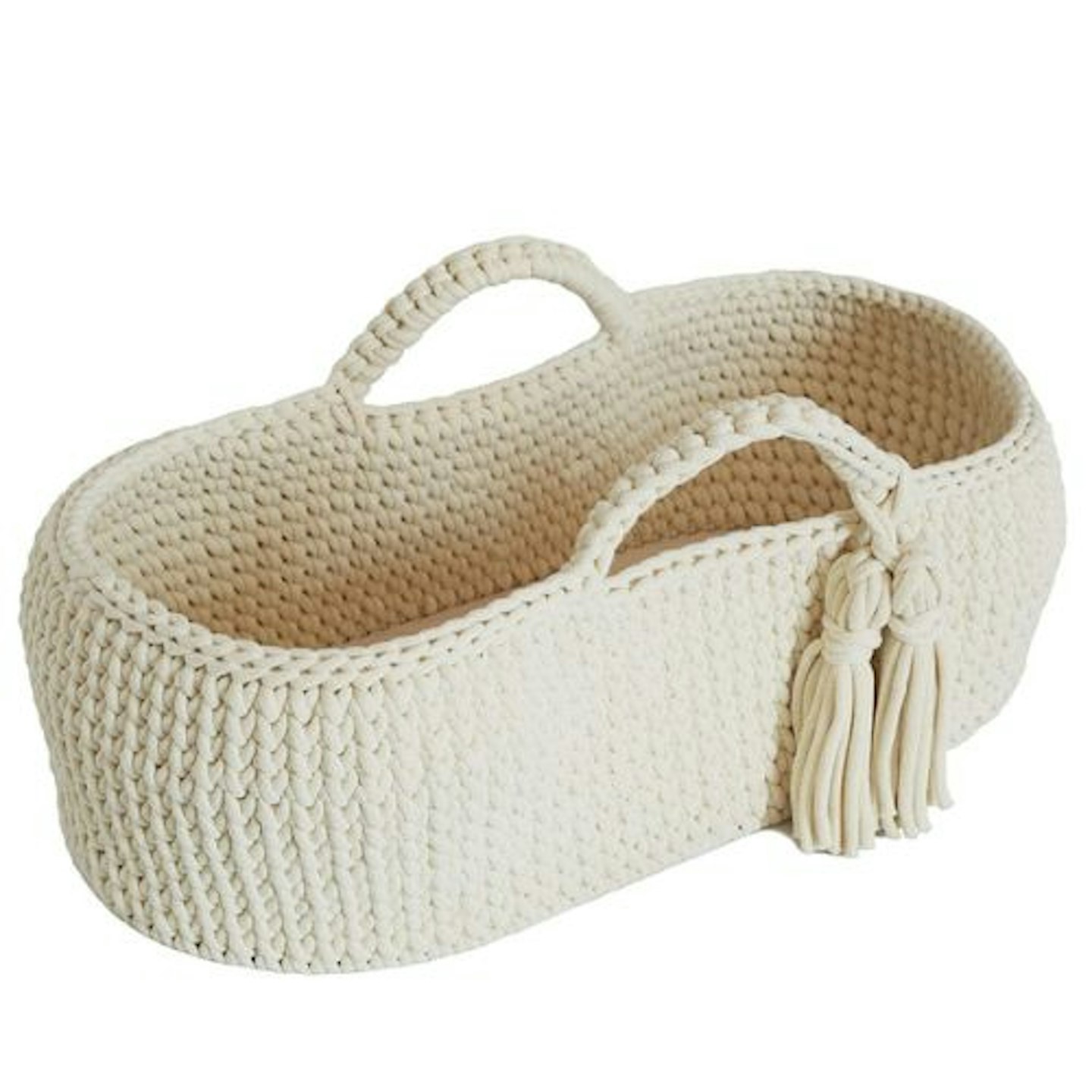 Best crochet Moses basket for versatility
Description
With reinforced handles for portability, the Petyoung Cotton New Moses Basket can not only be used
Pros
Can be used as a Moses or changing basket
Soft, breathable and durable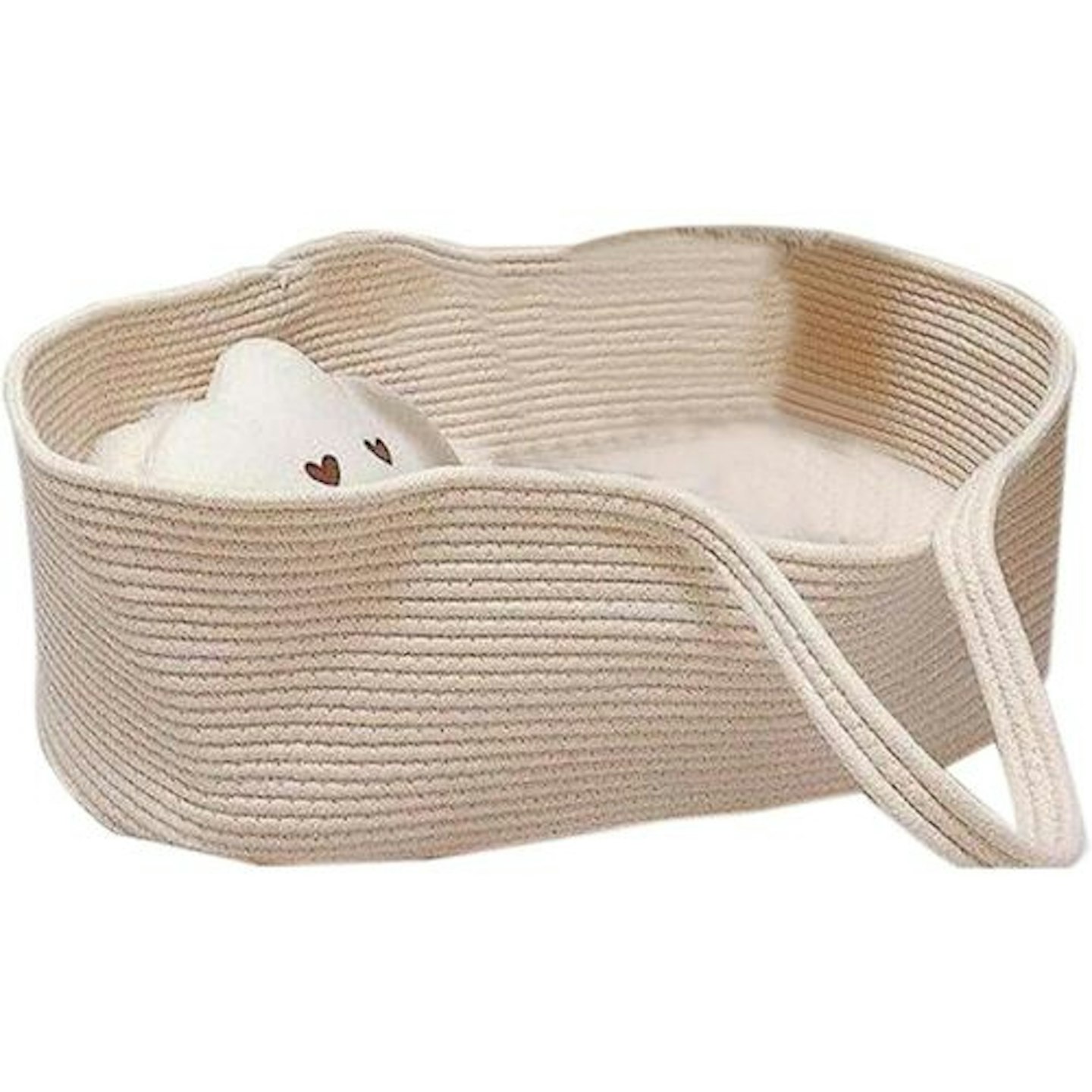 Best organic crocheted Moses basket
Description
Handcrafted, organic (and stylish), the Sage Moses basket is the dreamiest crocheted bed for
Pros
Unique colour
Suitable as a travel cot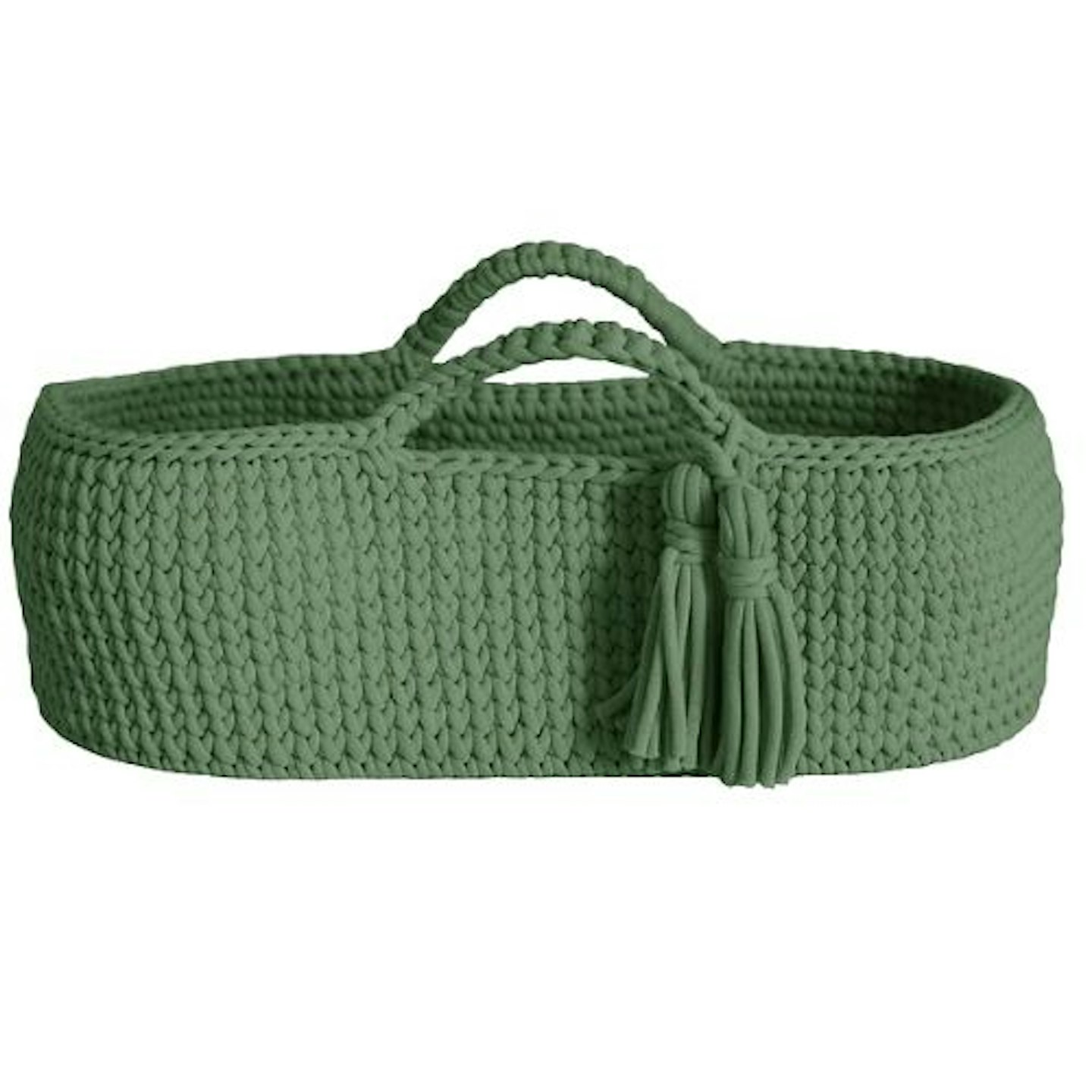 Best personalised crochet Moses basket
Description
With a single tassel as a cute, decorative feature, the Beautiful Handmade Crochet Moses Basket is
Pros
Mattress included
Suitable up to 5 months (or 8kg)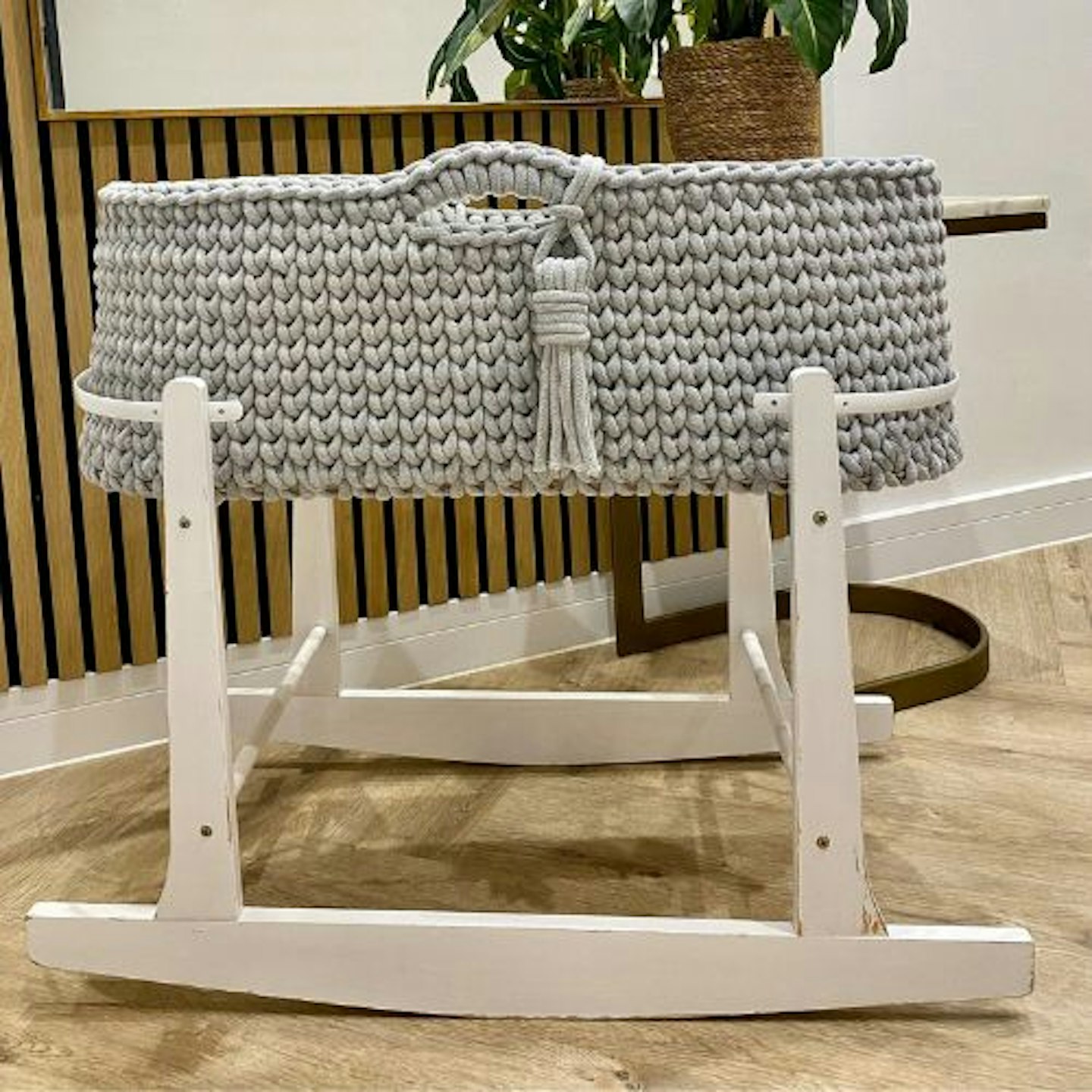 Best grey crochet Moses basket
Description
Grey is a lovely neutral colour and blends in with most household decor, so this Light Grey Moses
Pros
Suitable for travel
Mattress included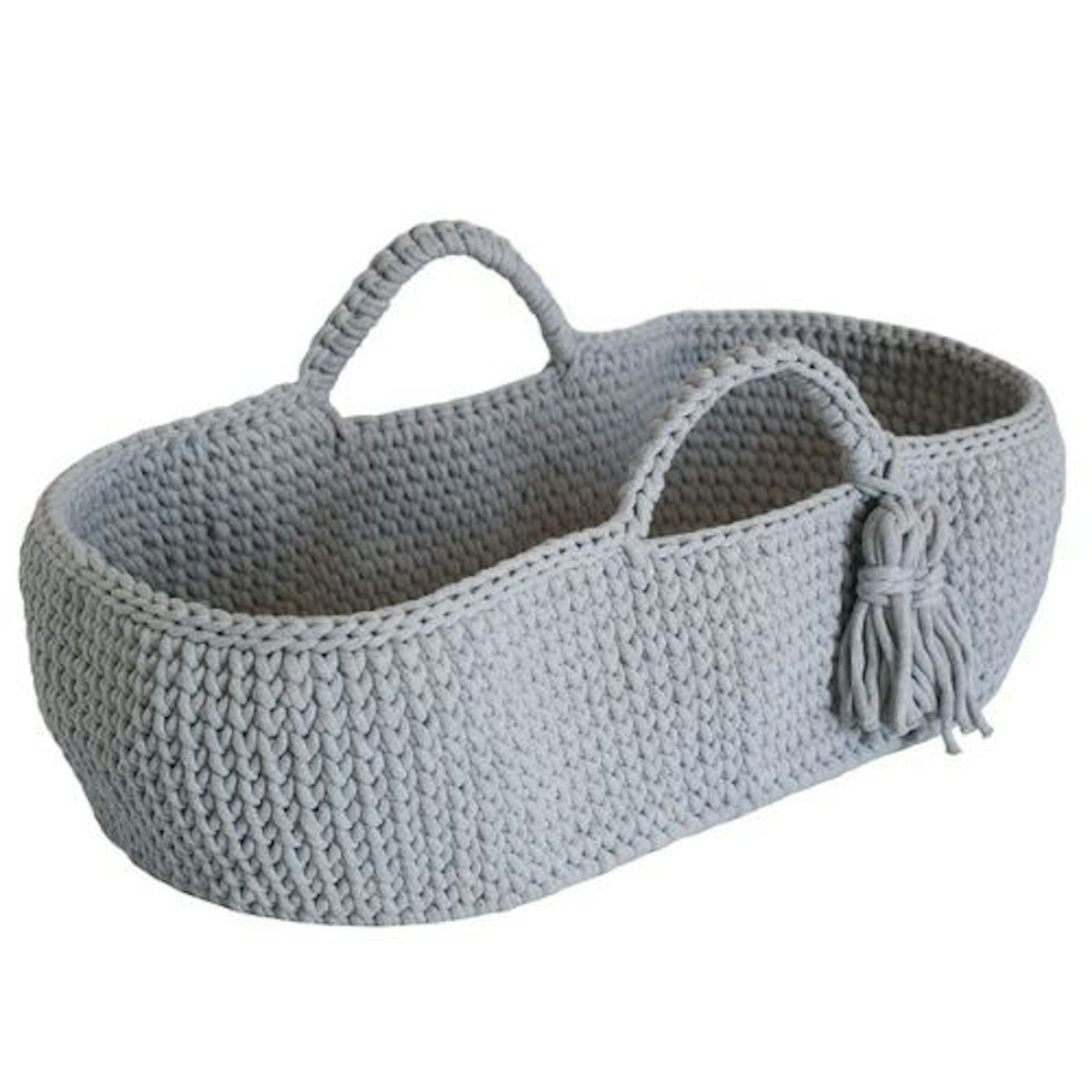 Best pink coloured crochet Moses basket
Description
The Dirty Pink Moses Basket is a subtle way of adding a pop of colour into your home and is a
Pros
Suitable for travelling
Supportive base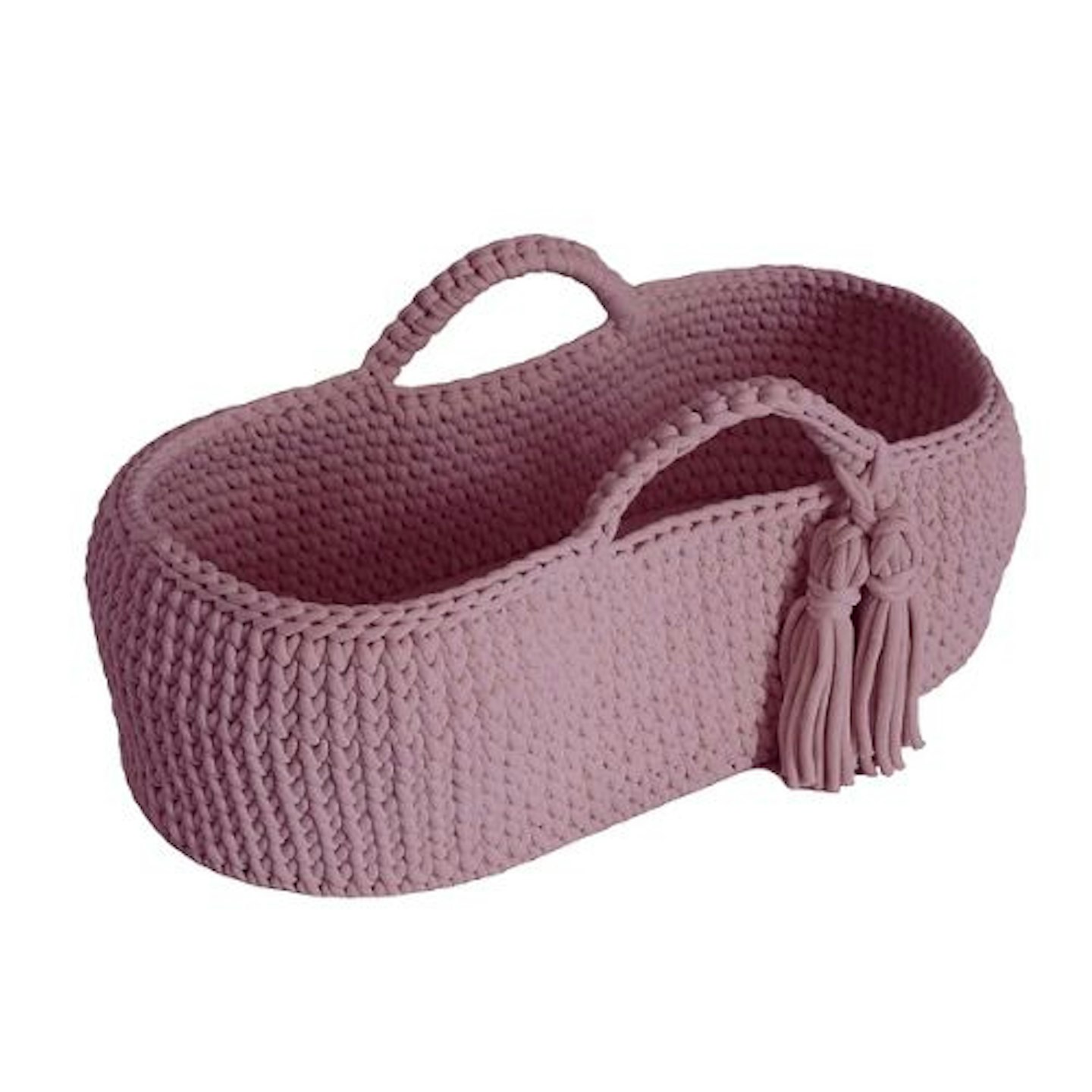 Crochet Moses baskets: All you need to know:
Can Moses baskets be used overnight?
Moses baskets can be used overnight, but it's important to follow safe sleep practices by keeping baby in the same room as you for the first six months and ensuring the Moses basket is free from teddies, pillows and loose sheets.
How long can my baby sleep in a Moses basket?
Moses baskets are usually suited to babies from newborn up to the age of four months old. Some Moses baskets also have a weight limit, and others are suited to babies up to six months old, so it's worth noting this when buying a Moses basket.
Samantha Ball is a Product & Lifestyle Writer for Mother&Baby and freelanced for the website for two years before joining the team full time. She's a mum of two and loves browsing for the best products and cute outfits.